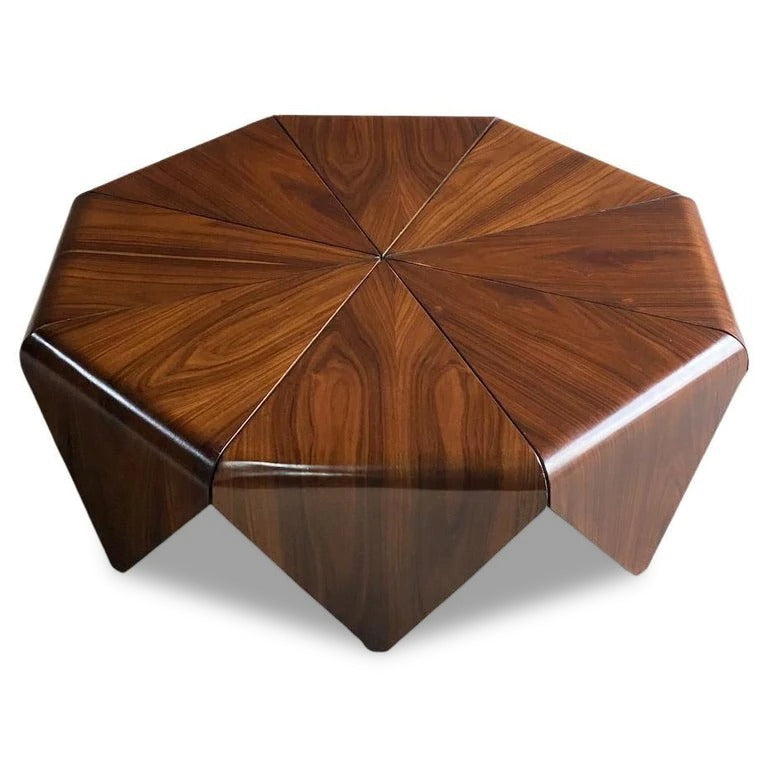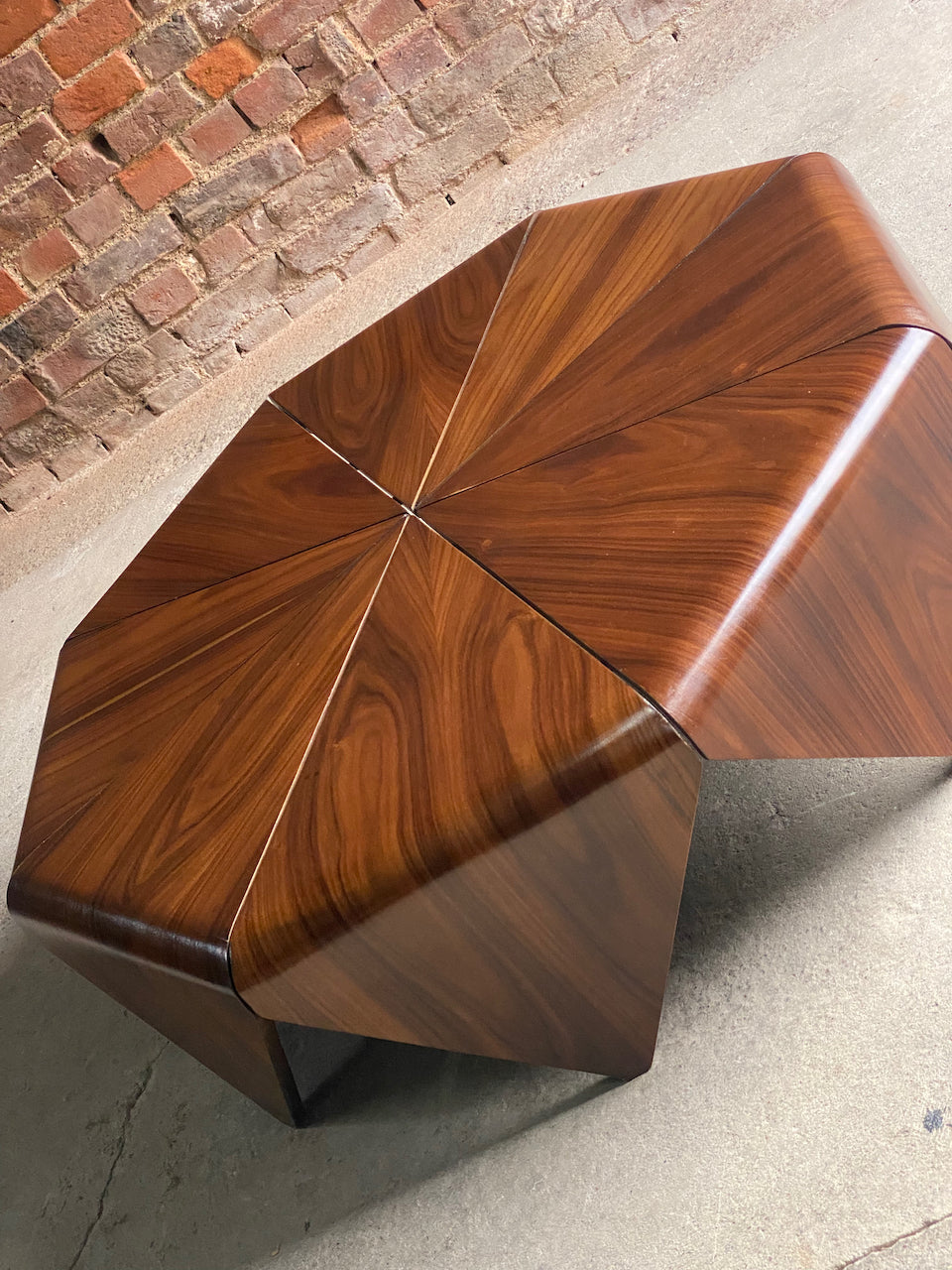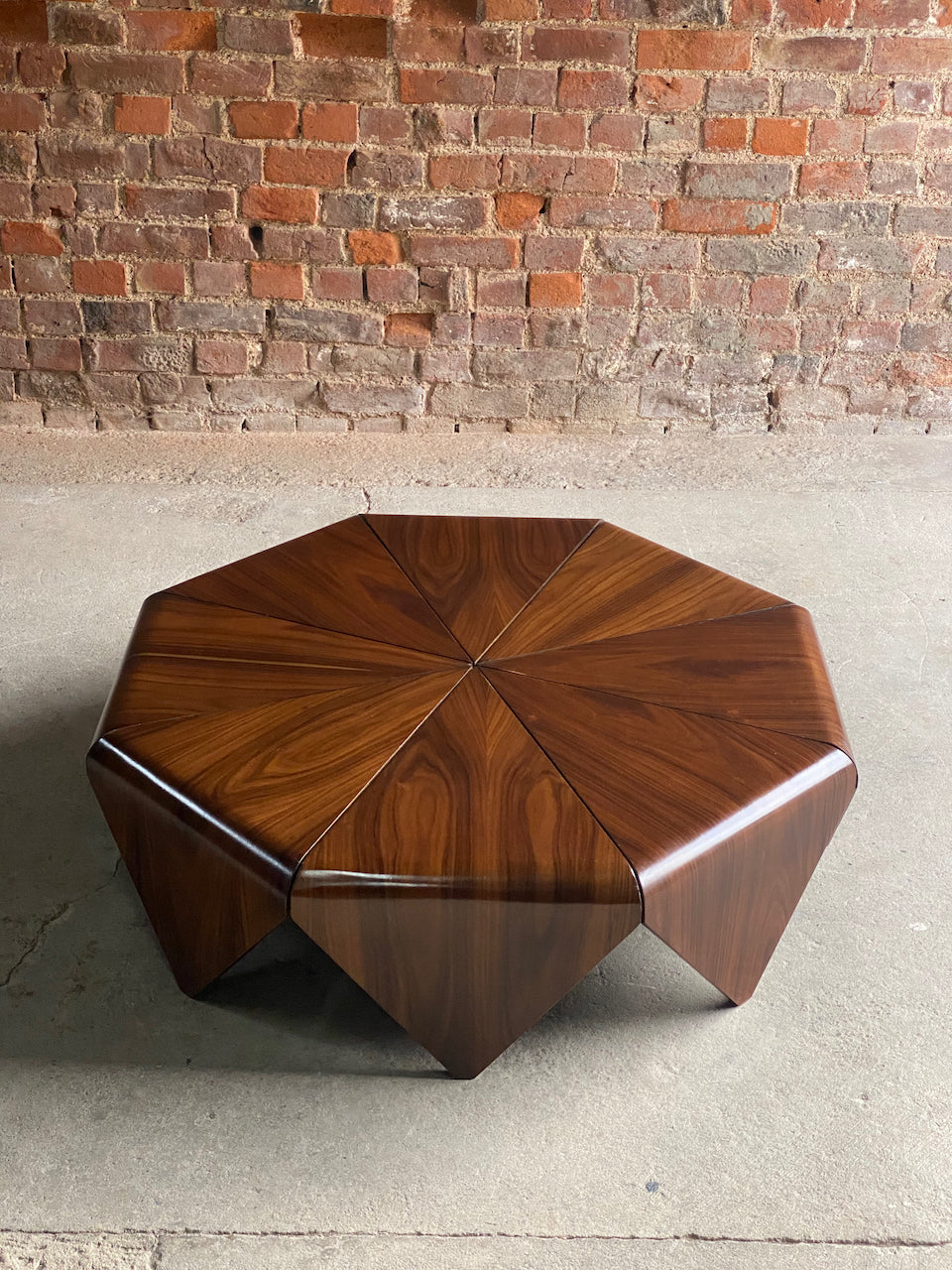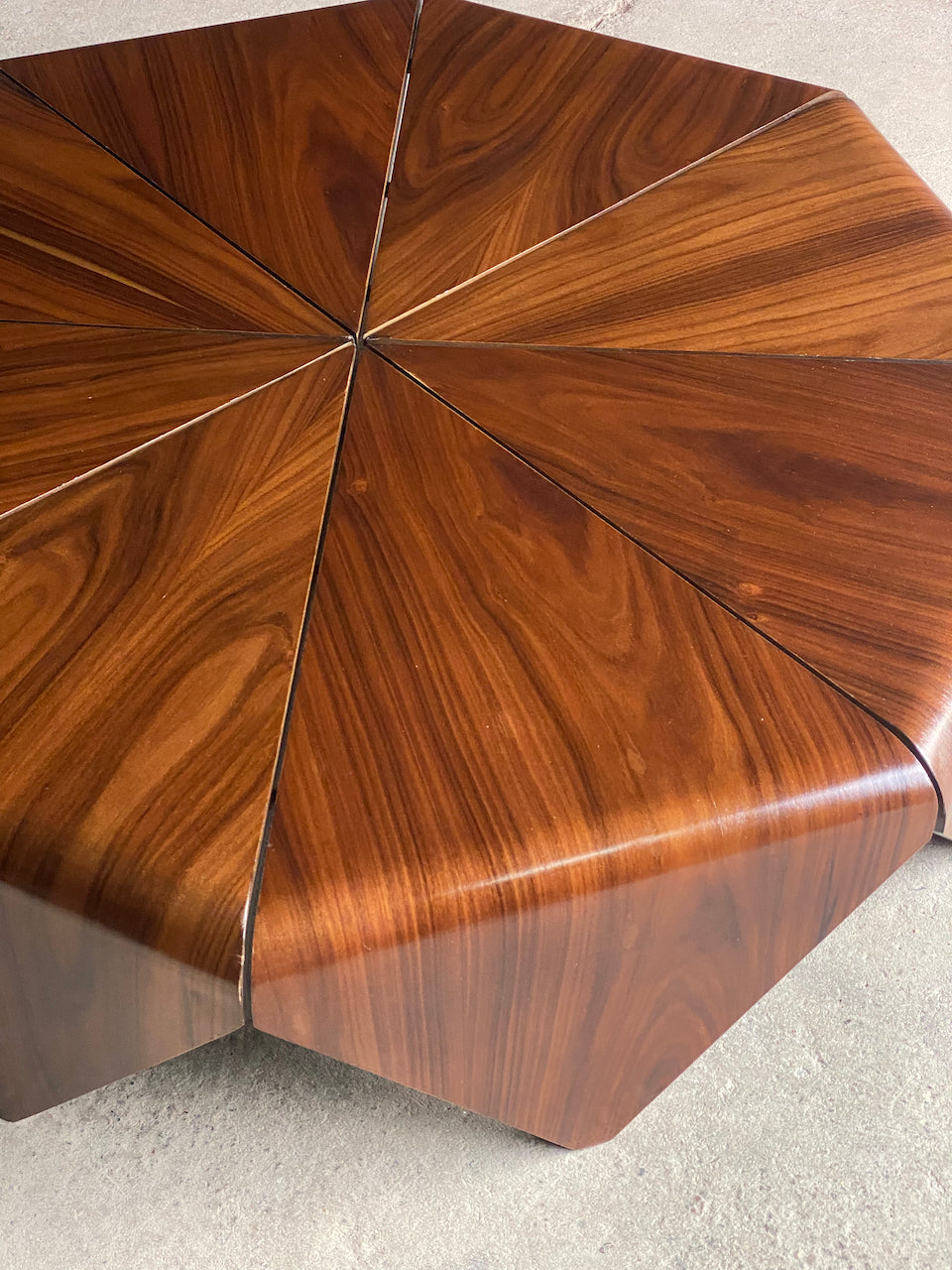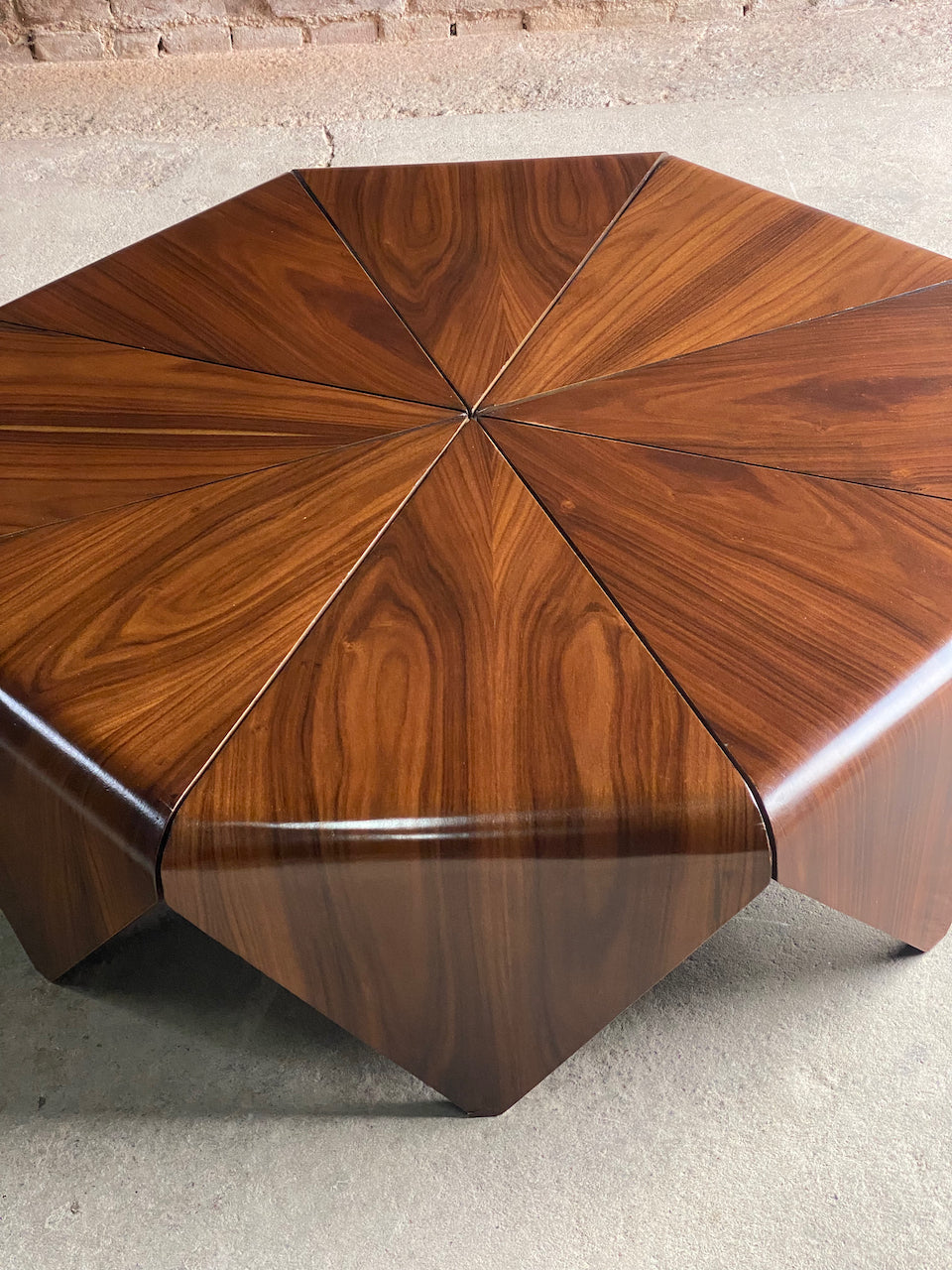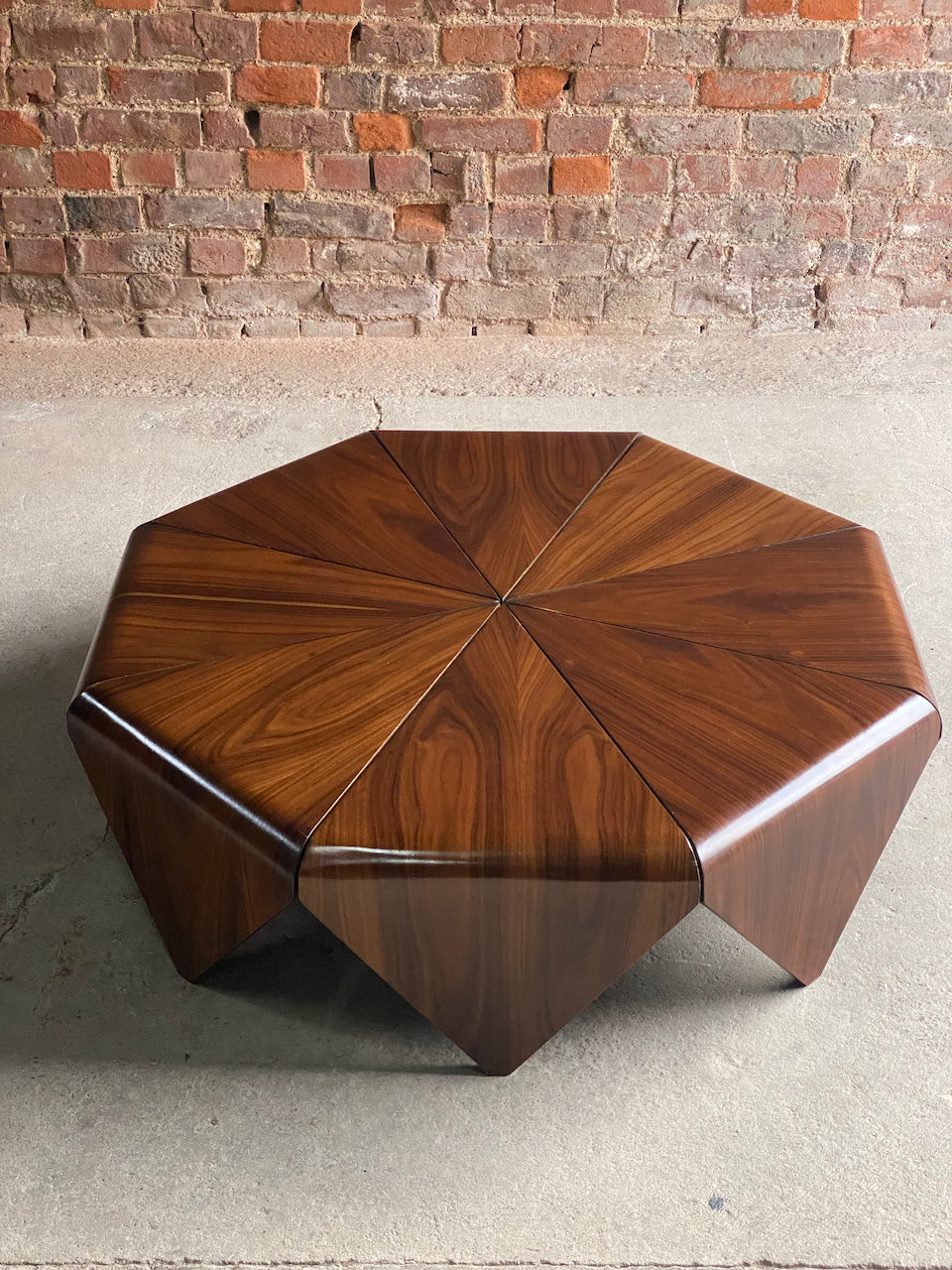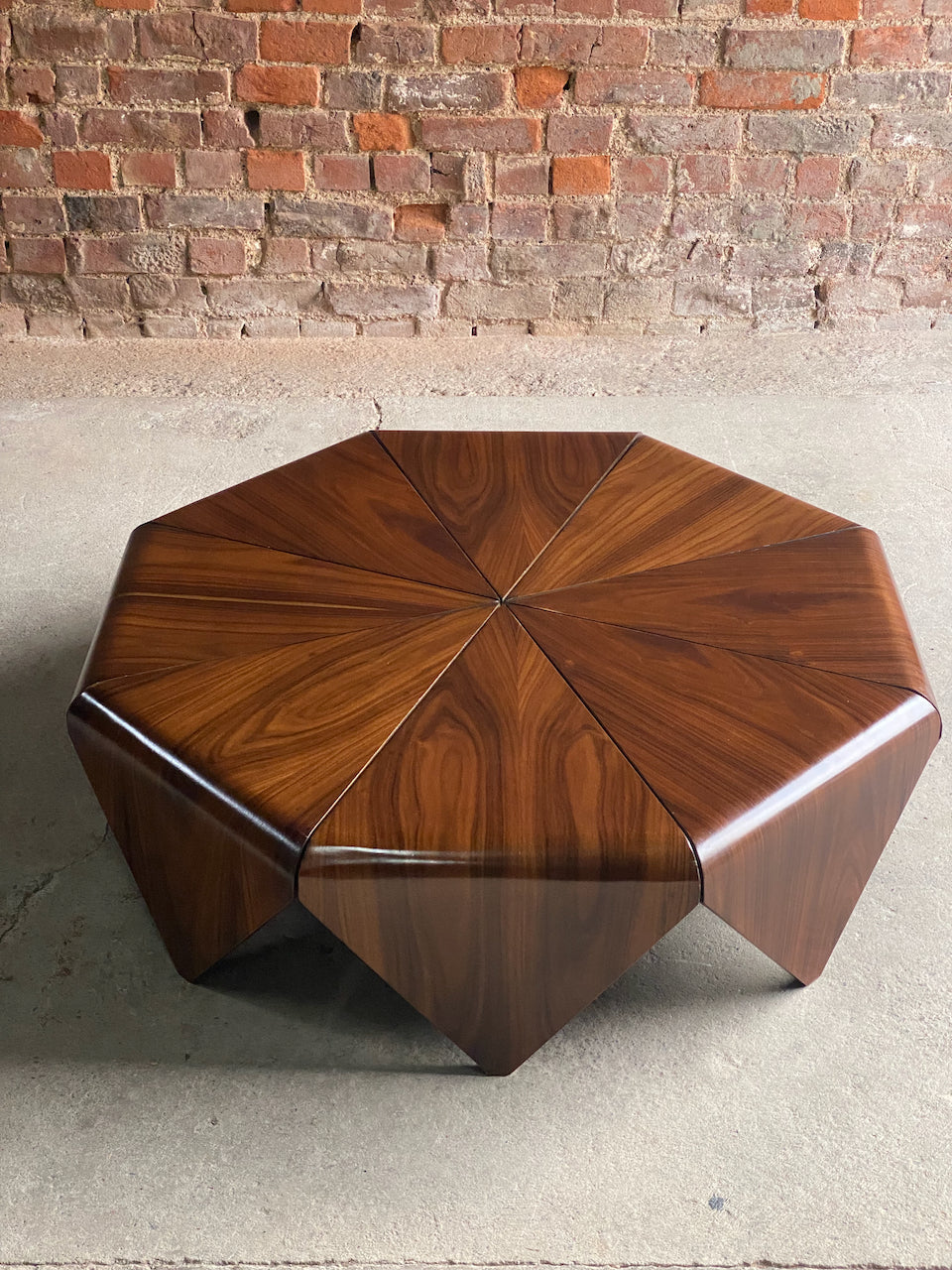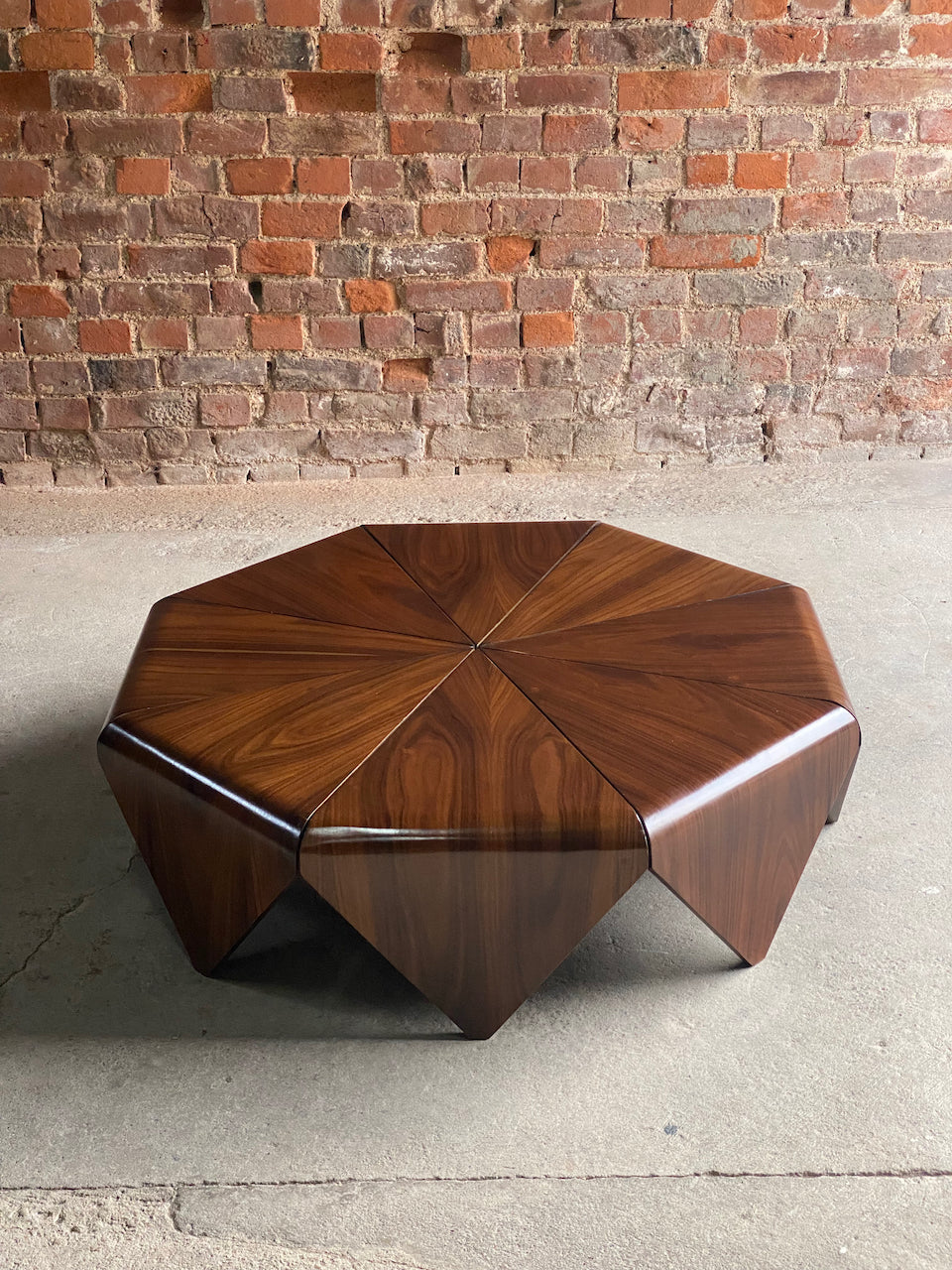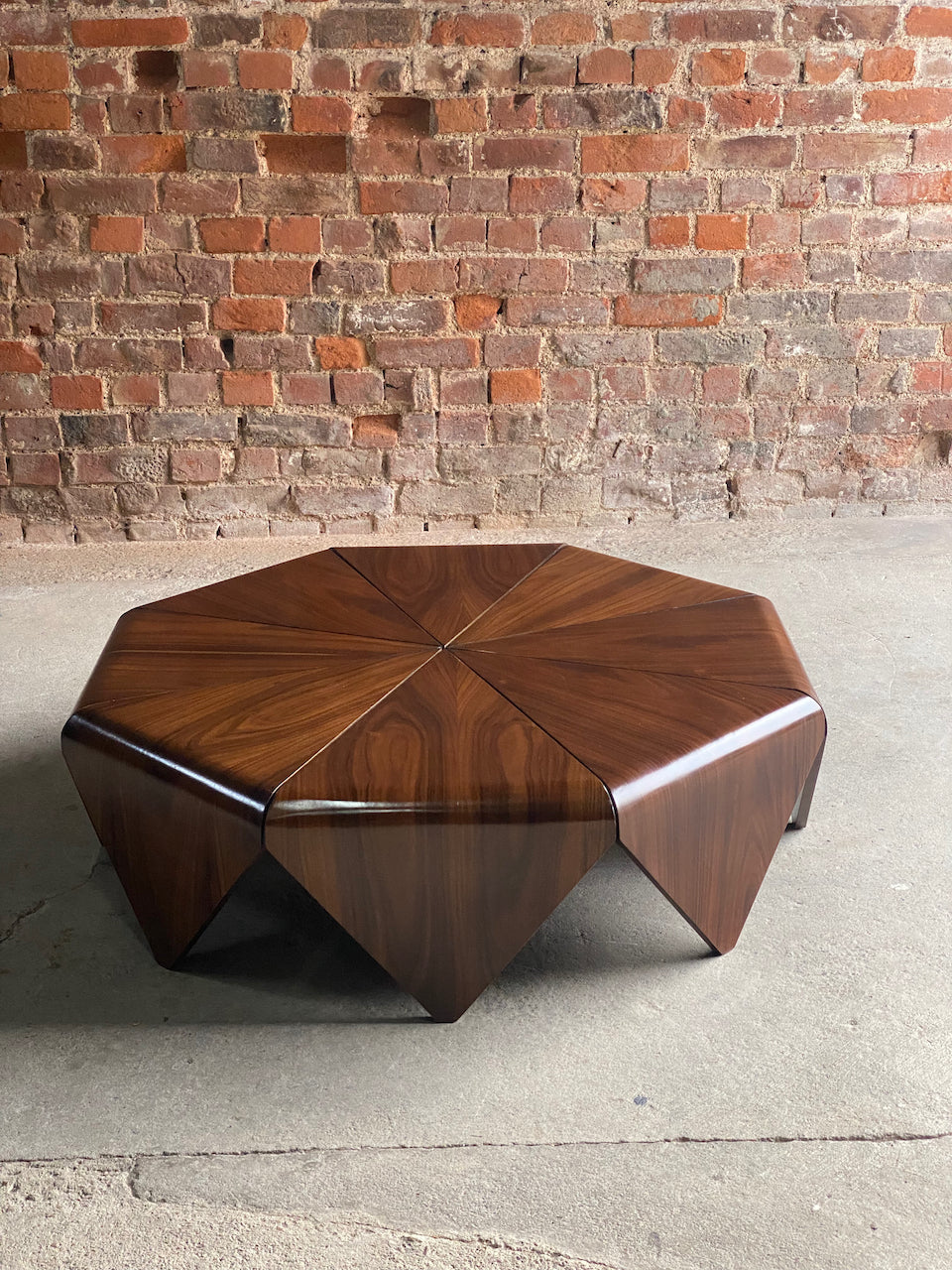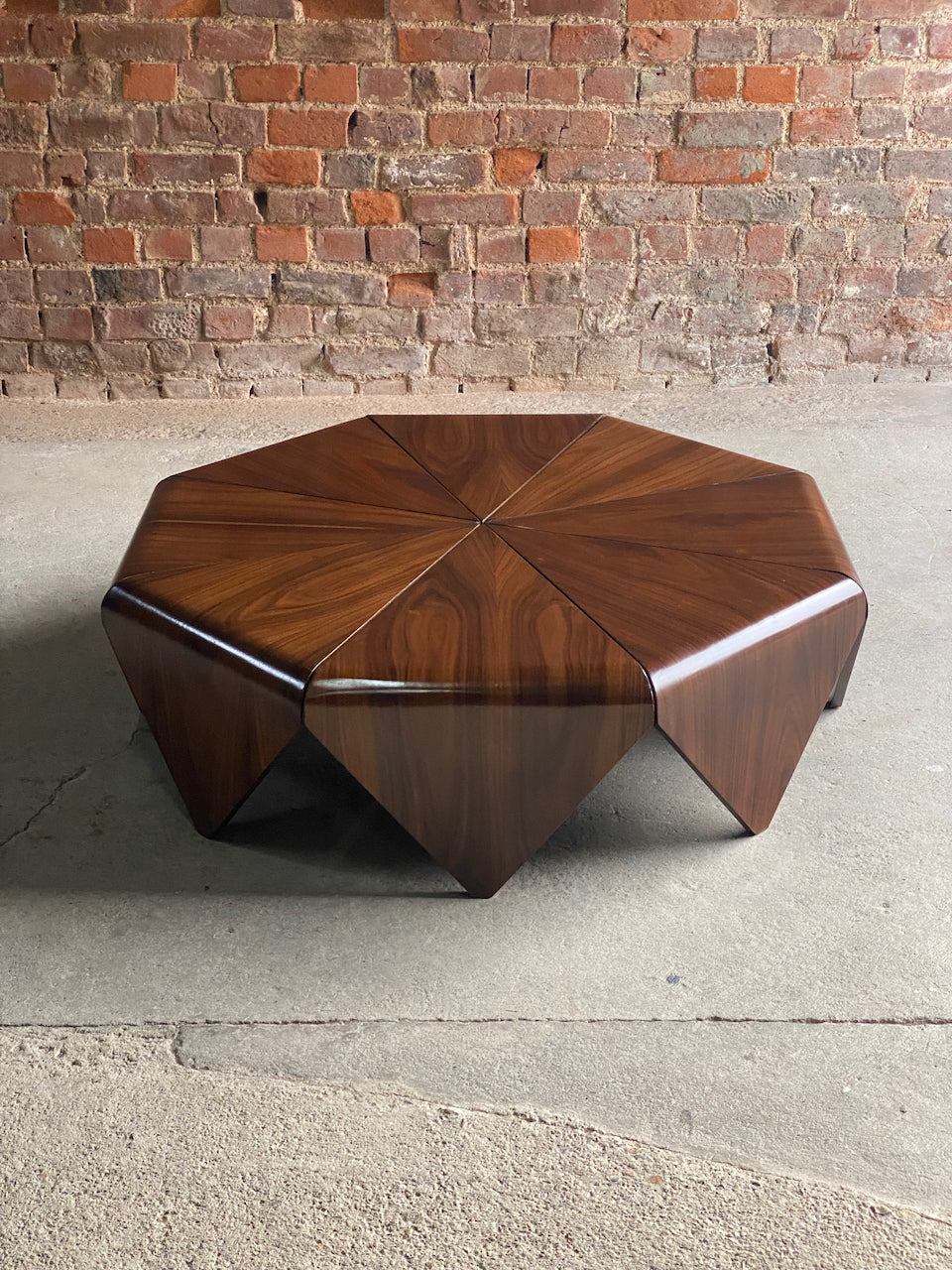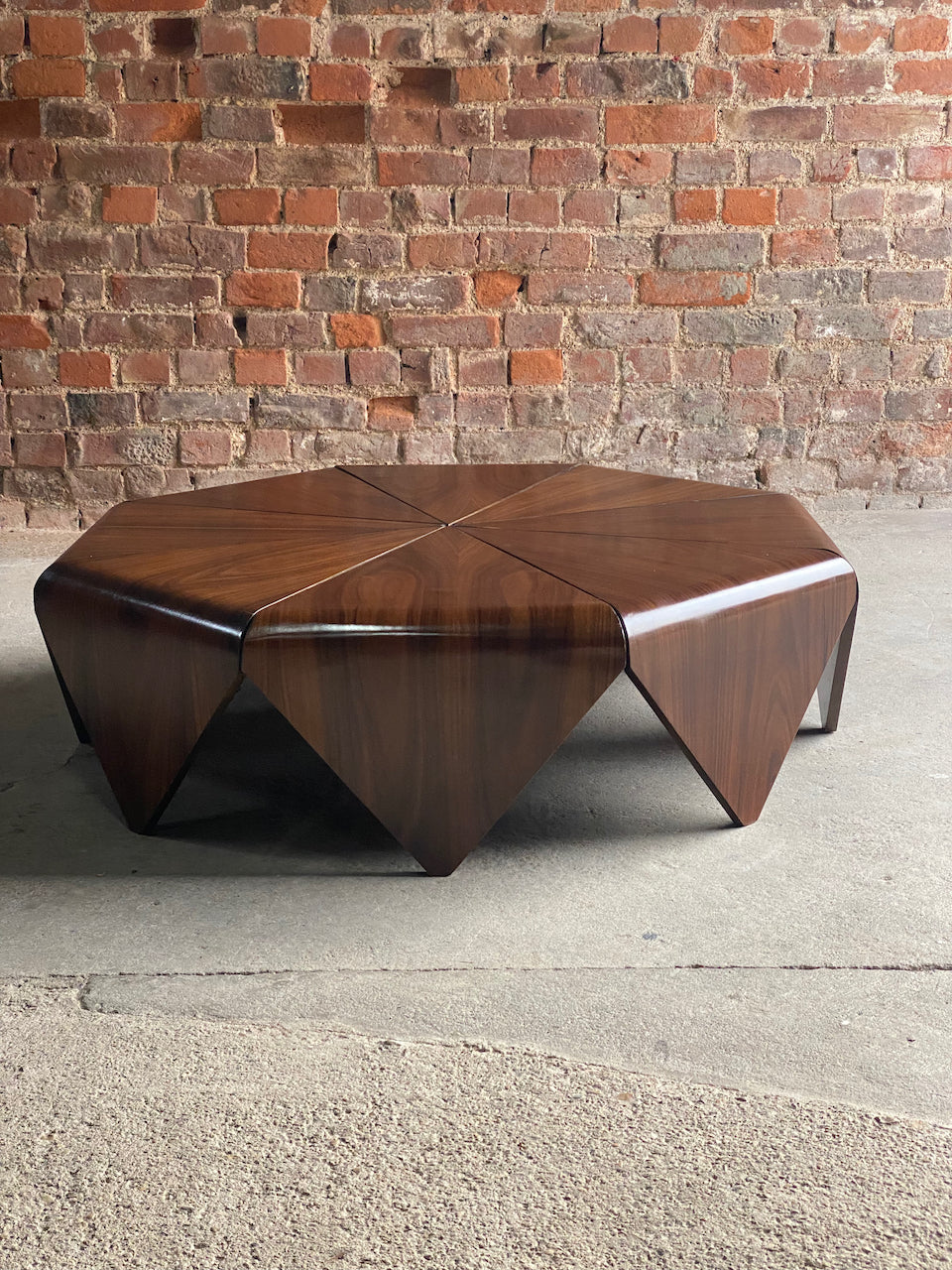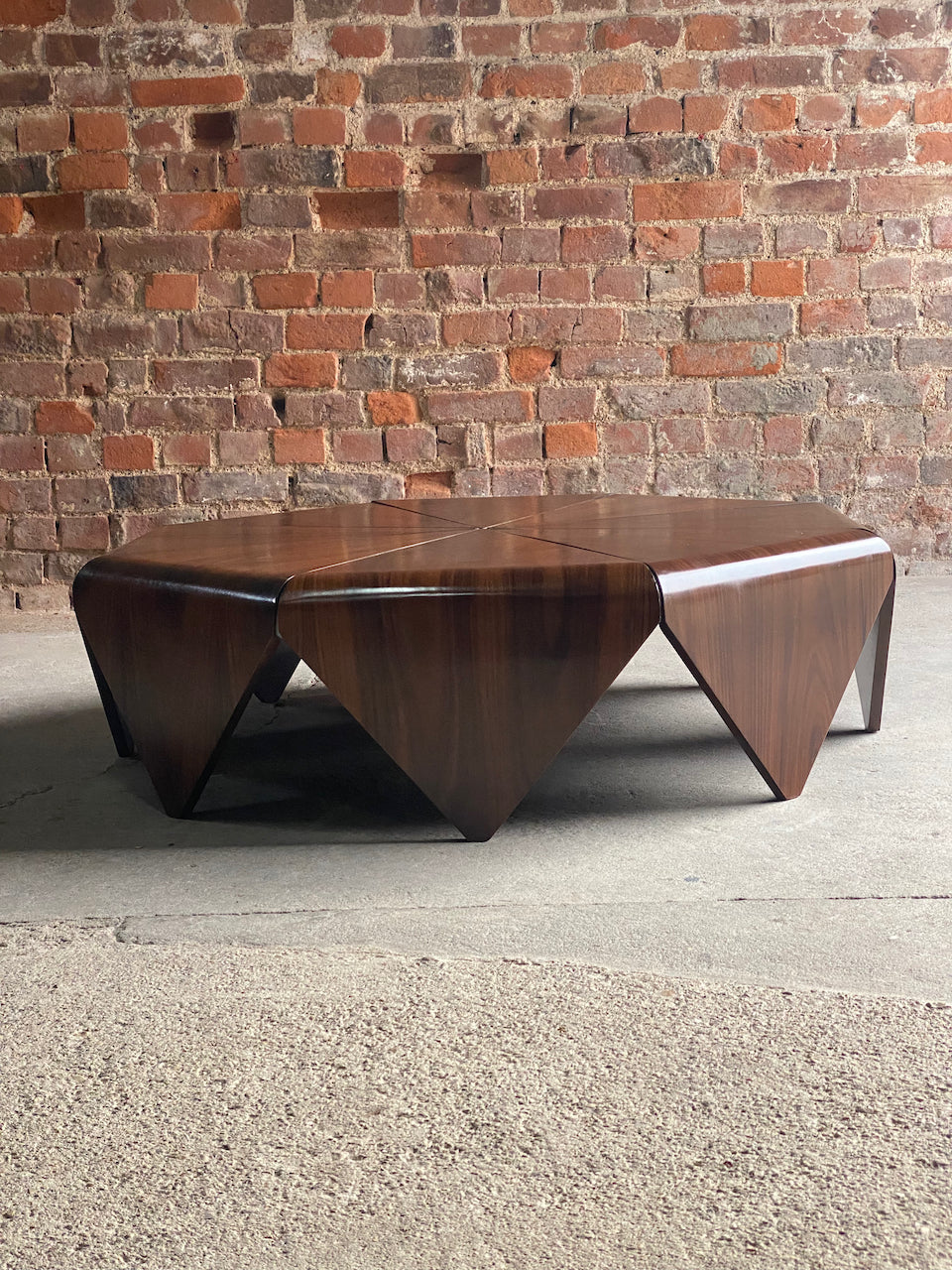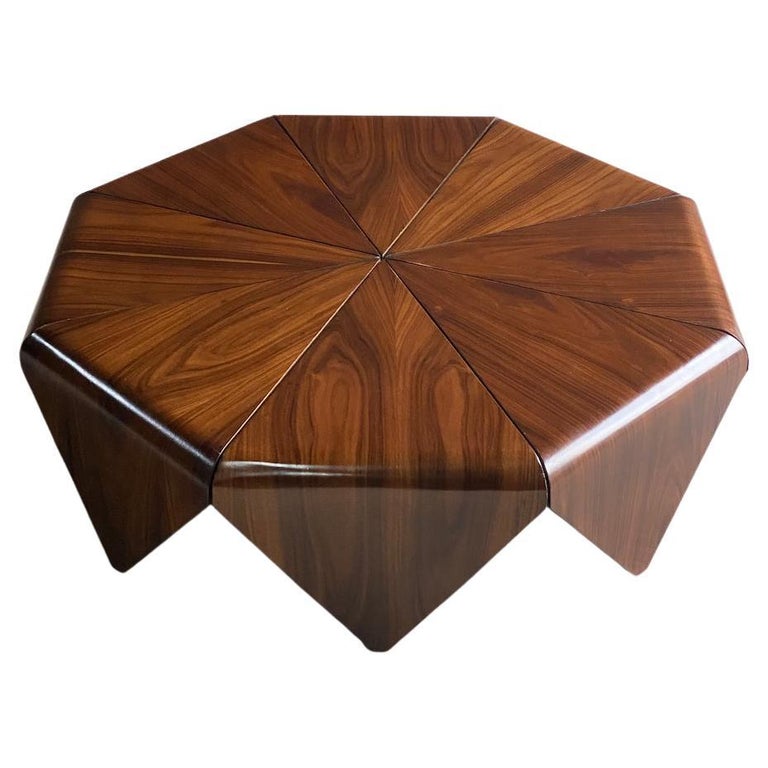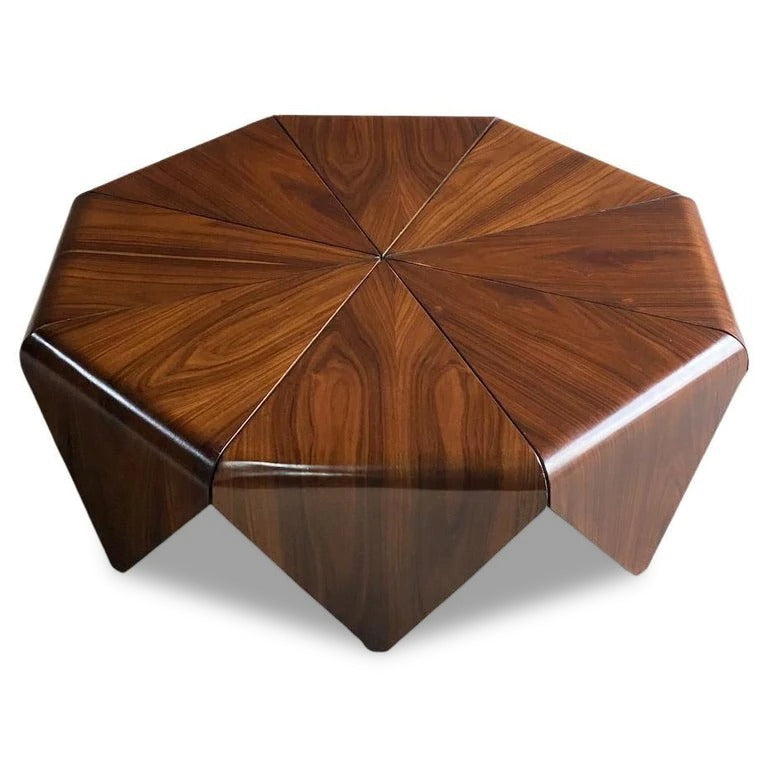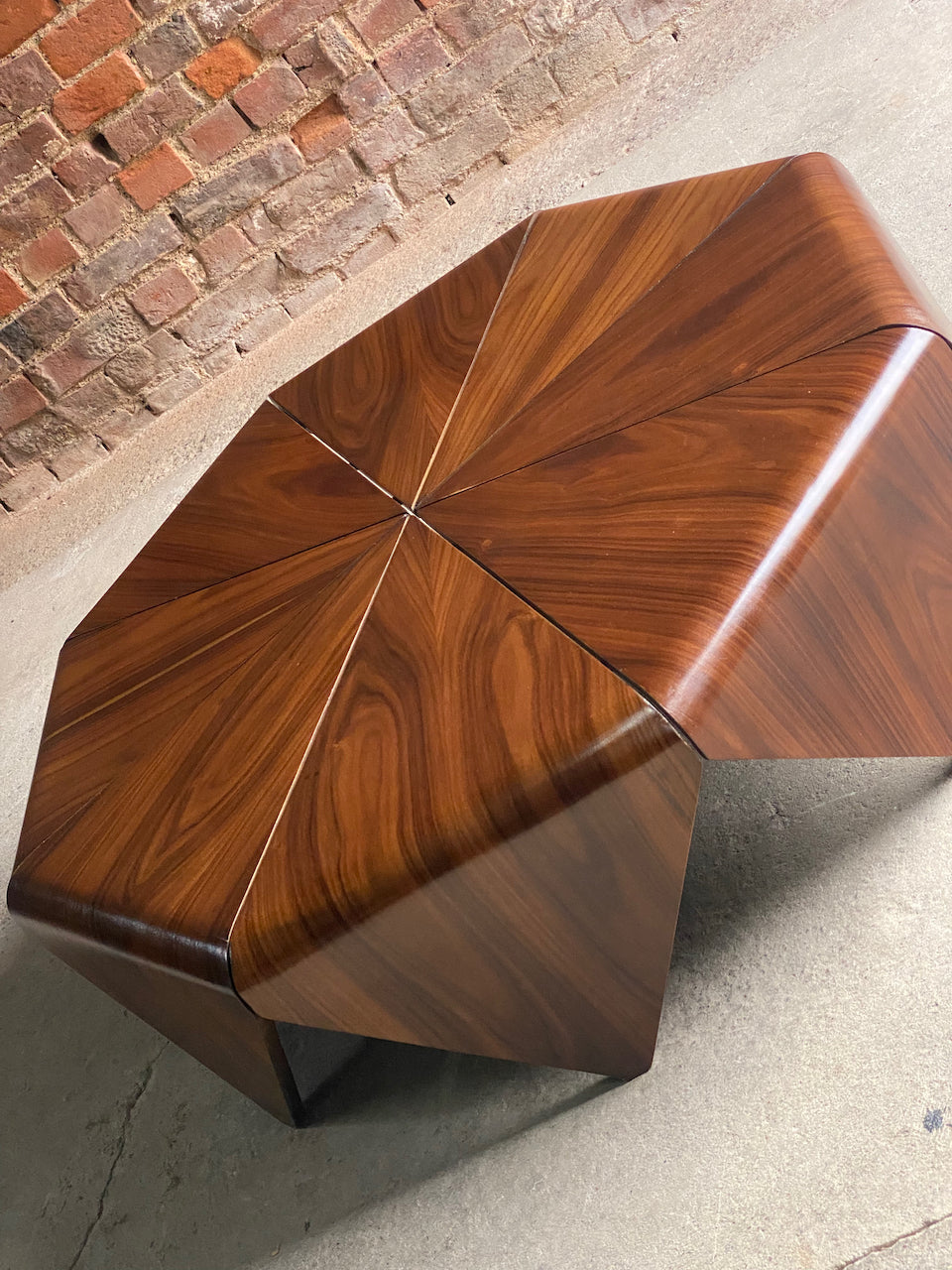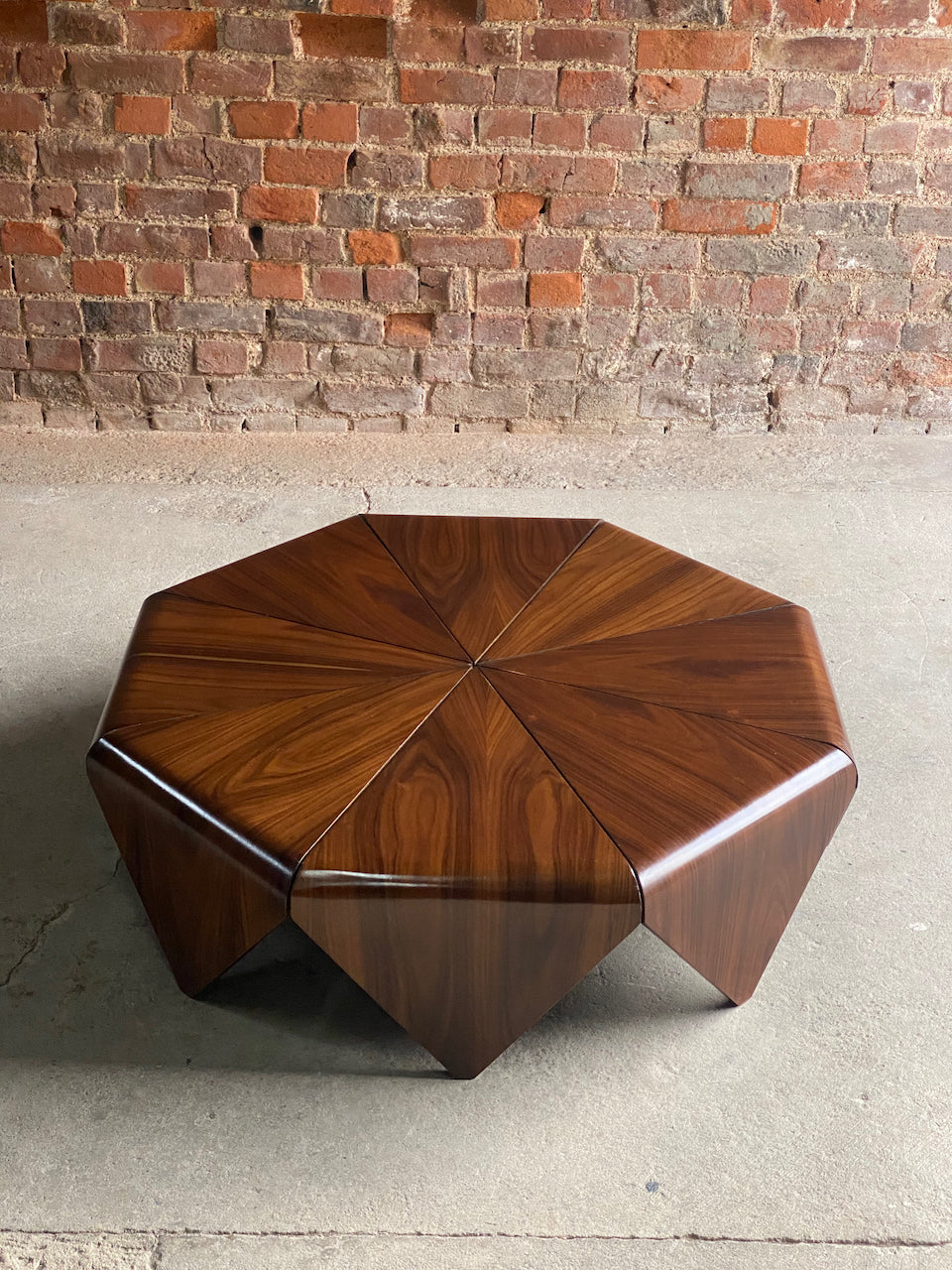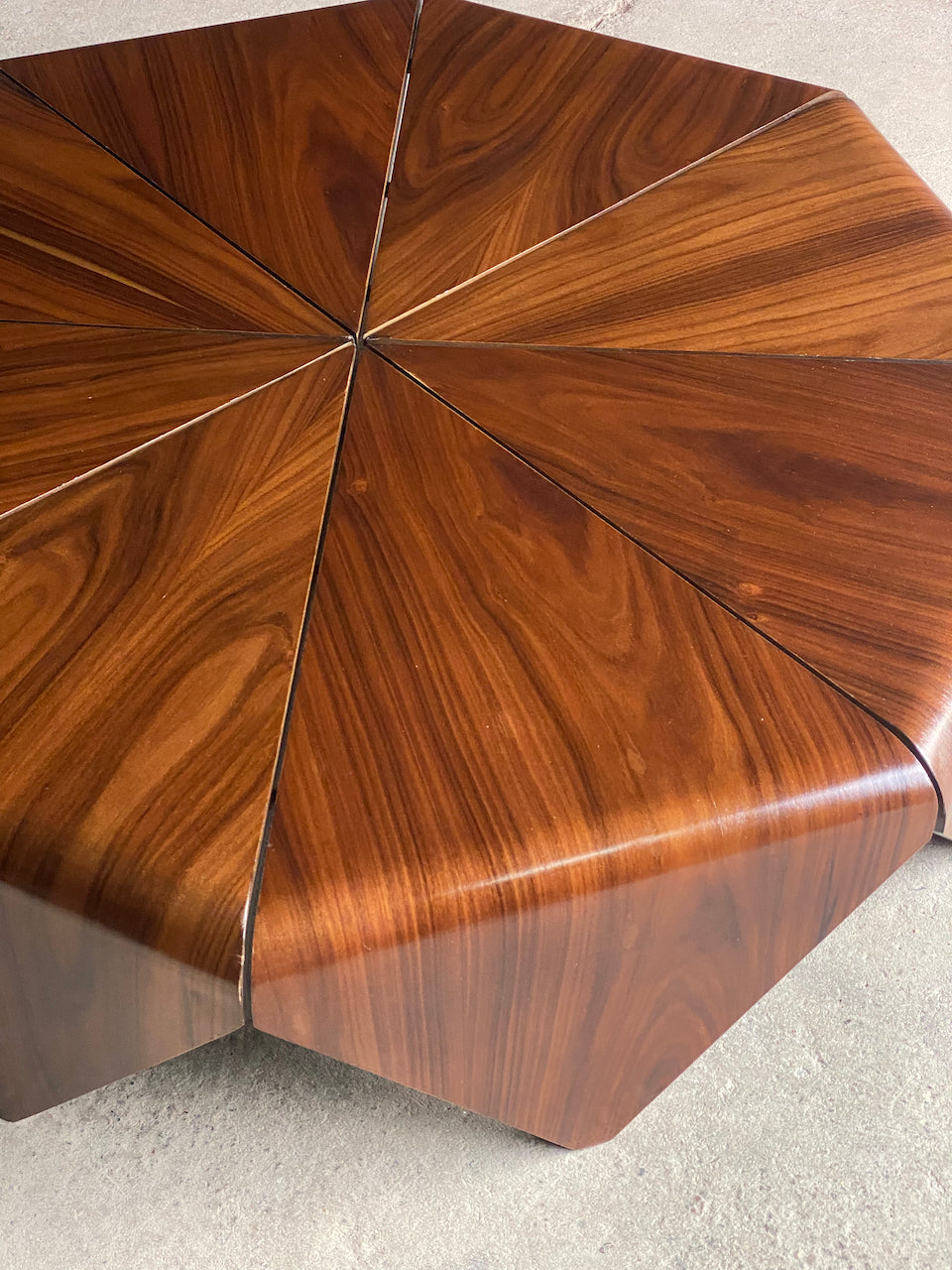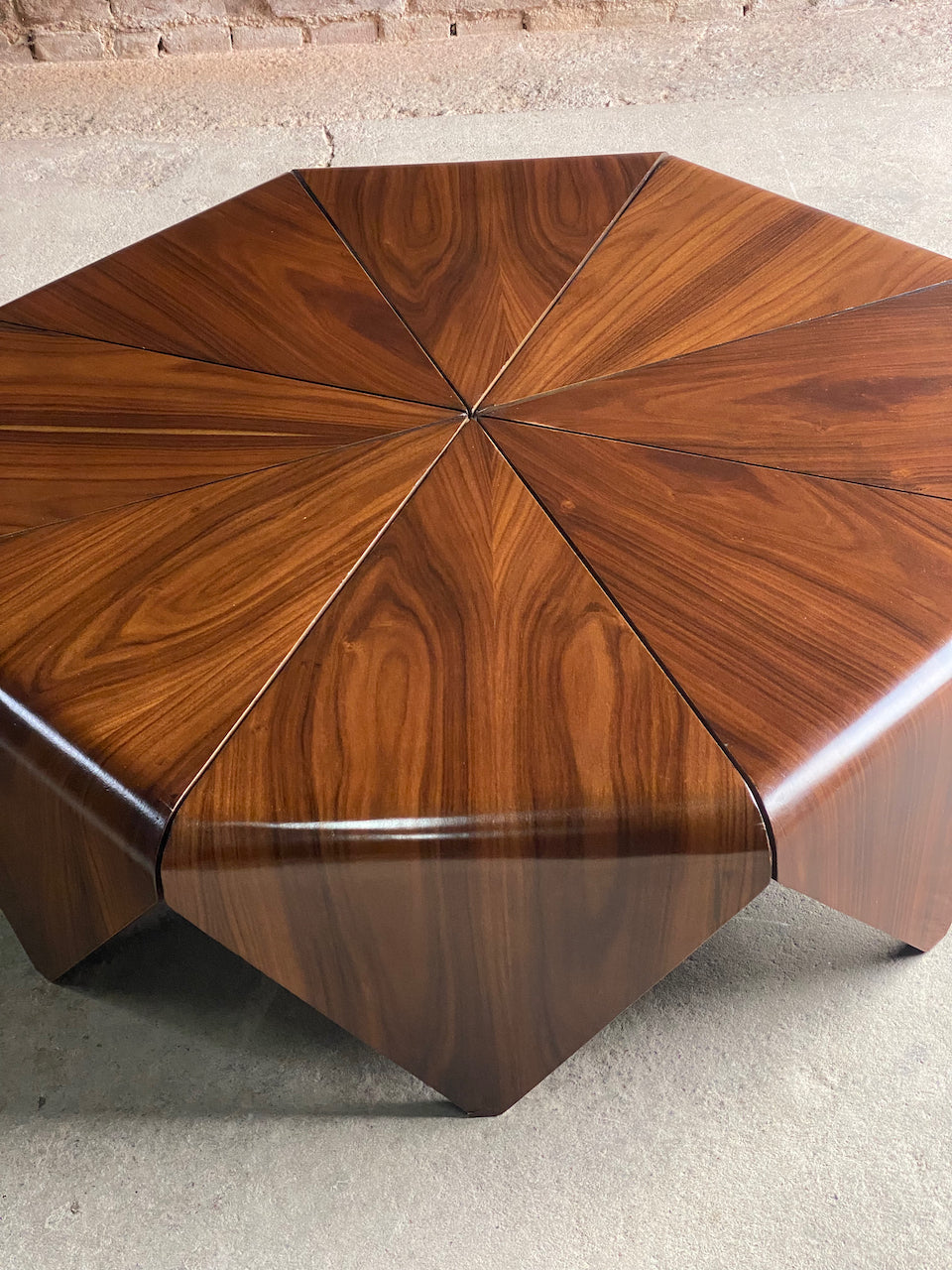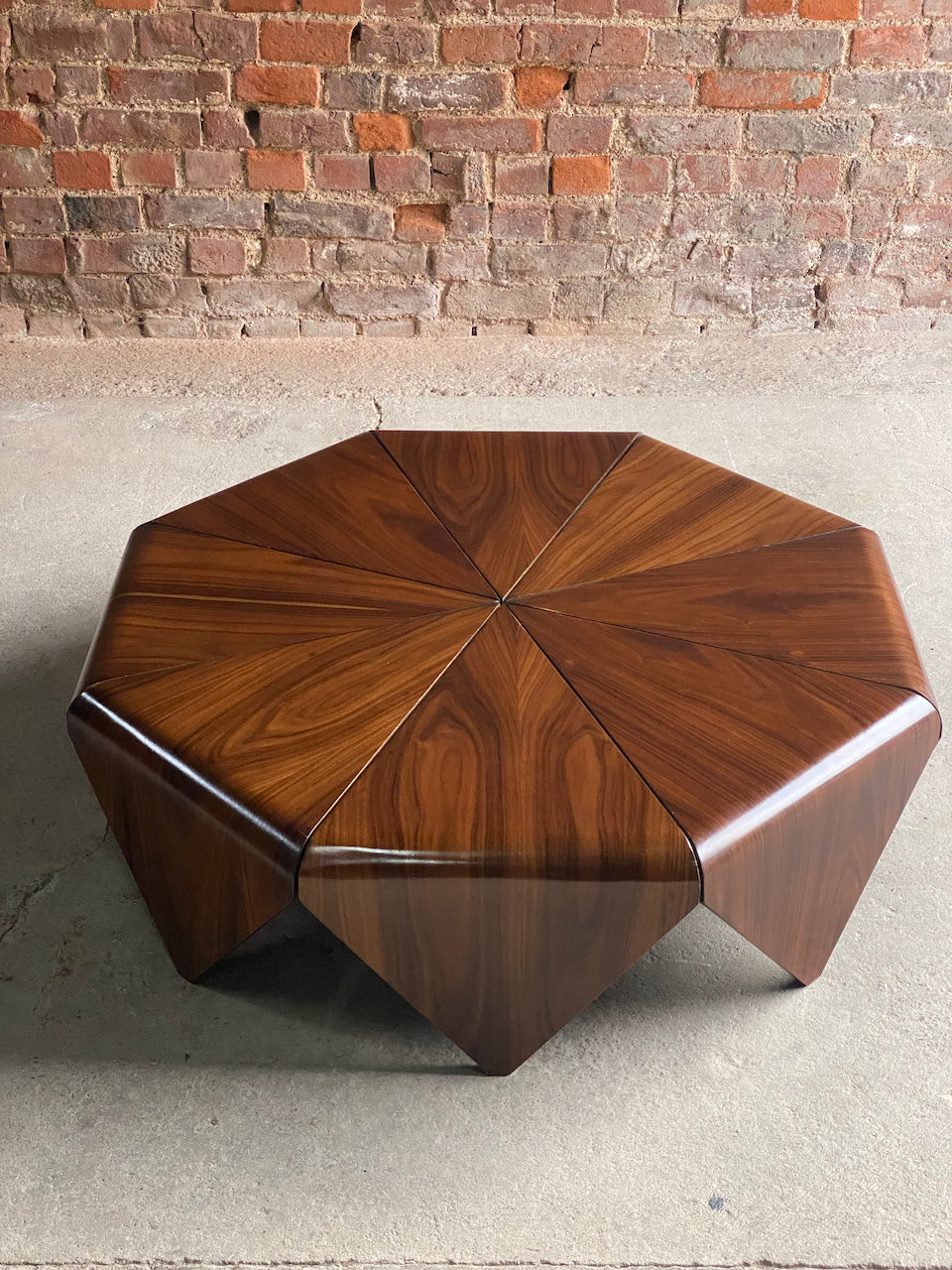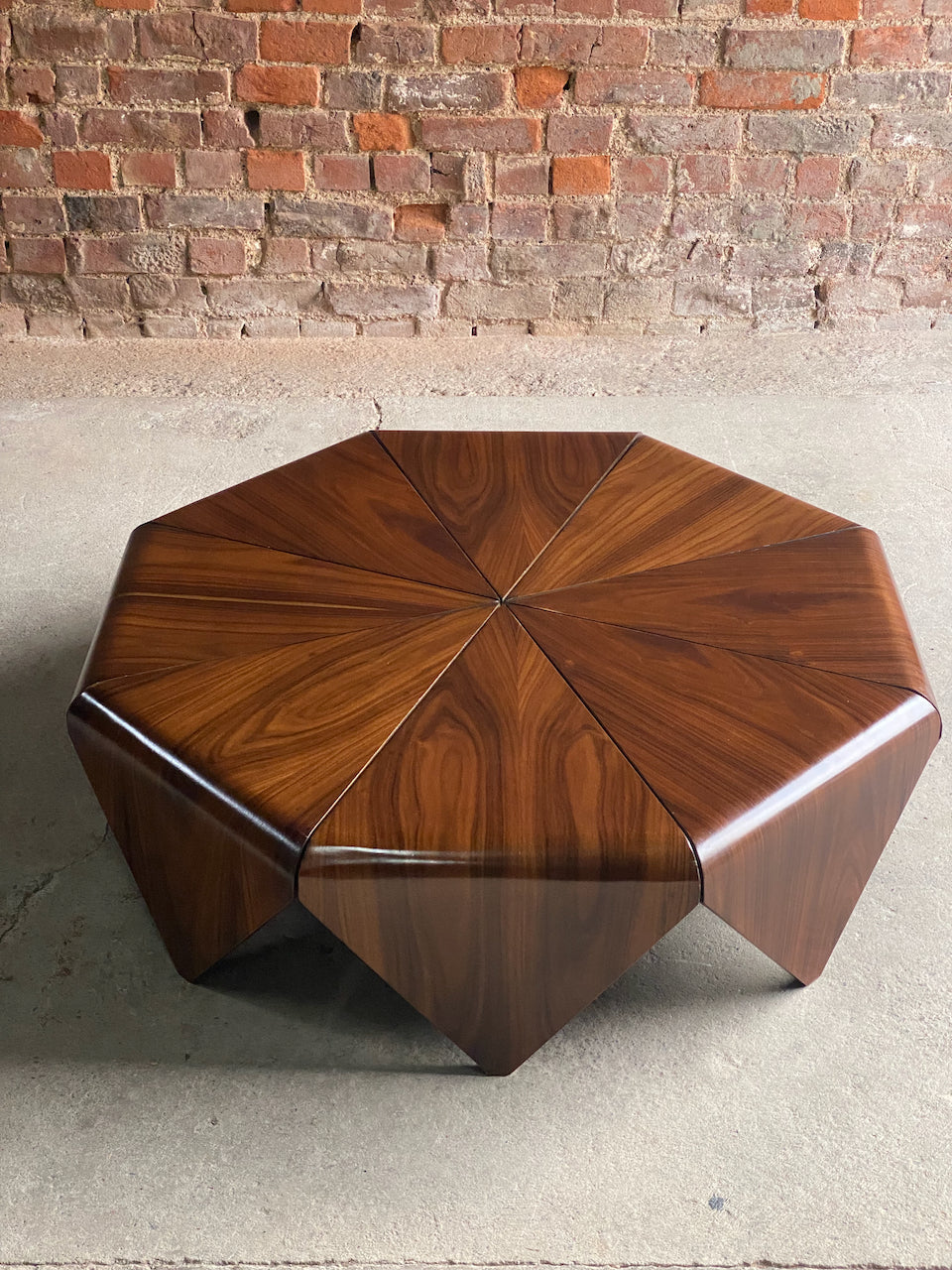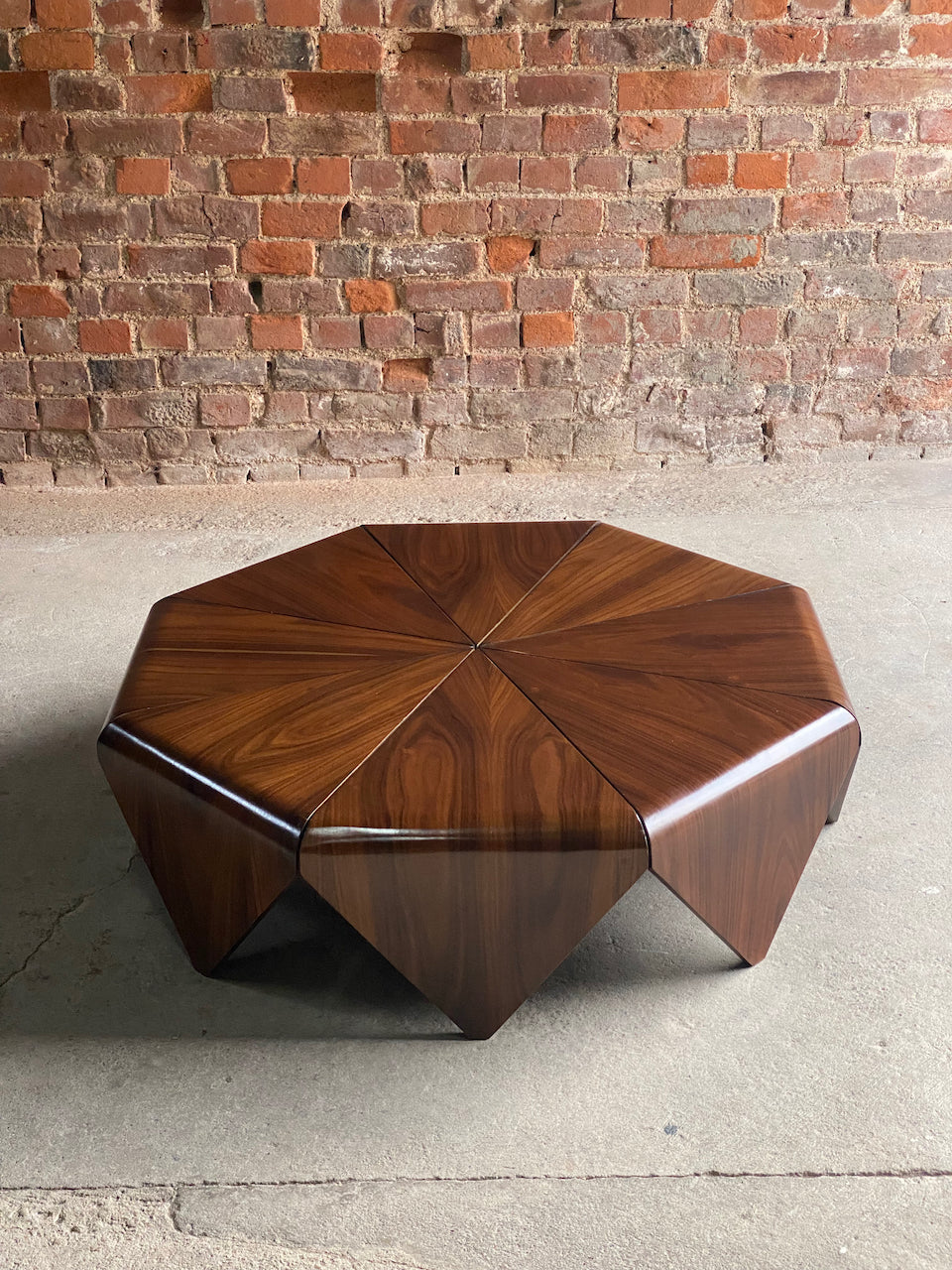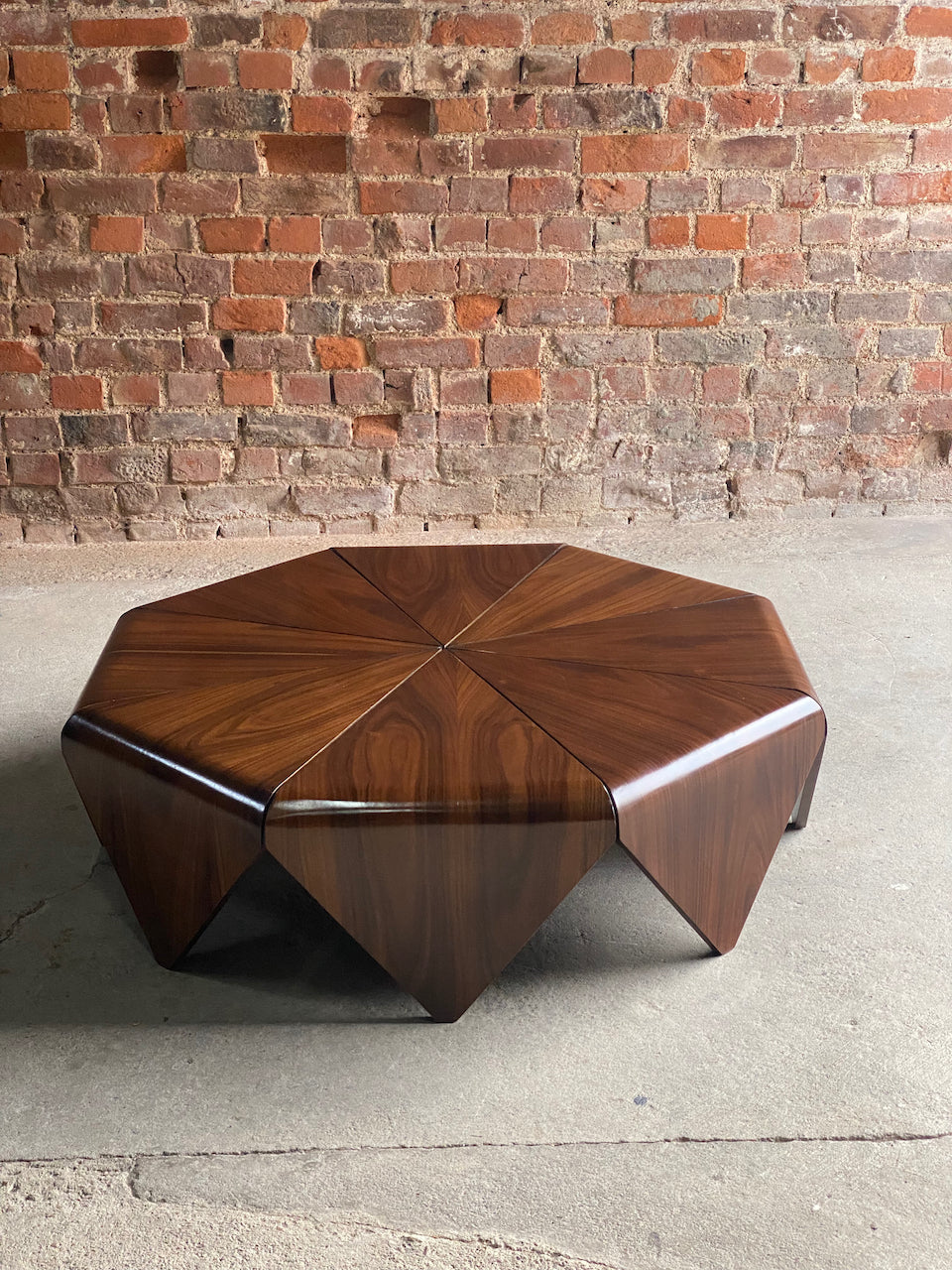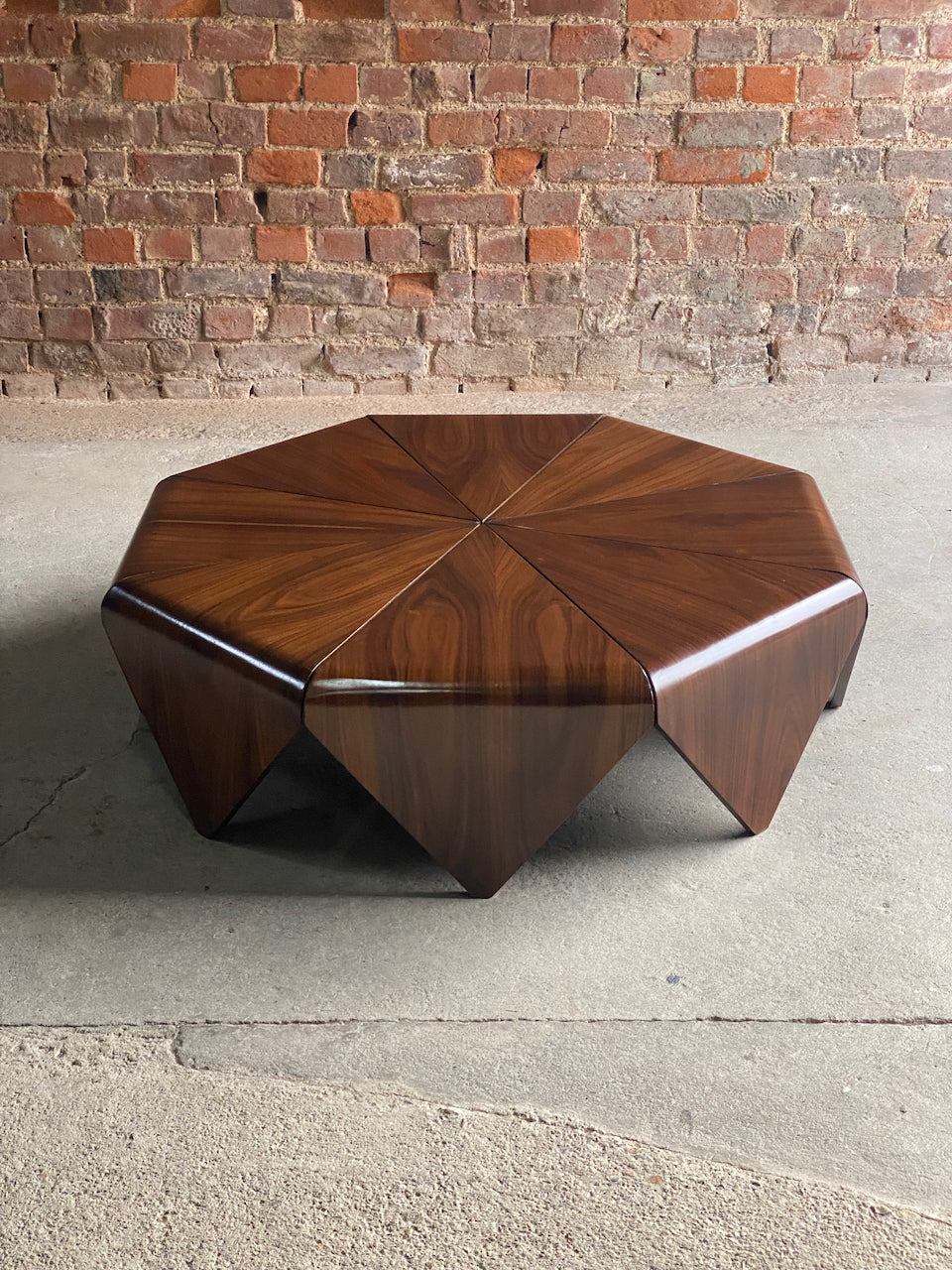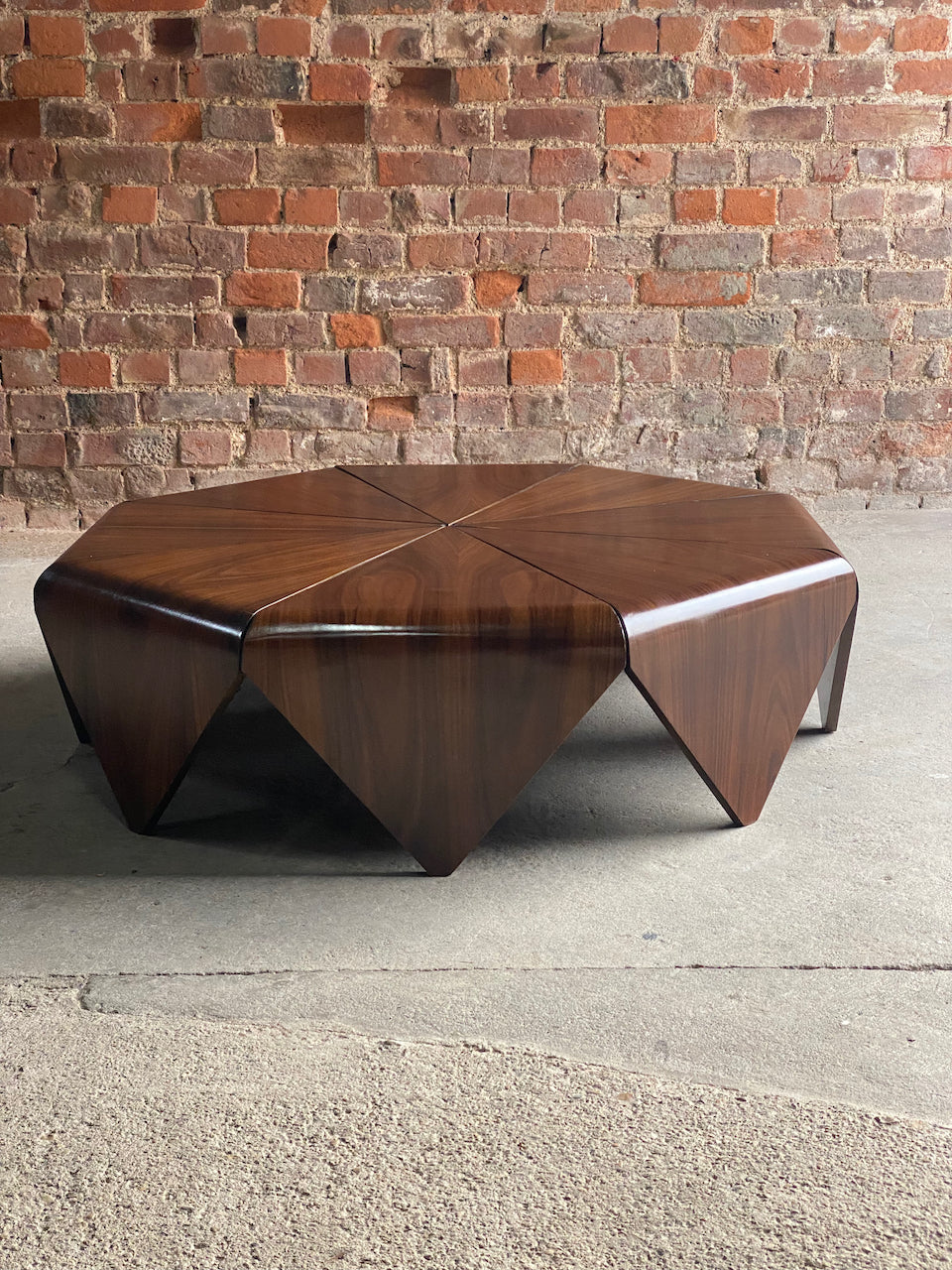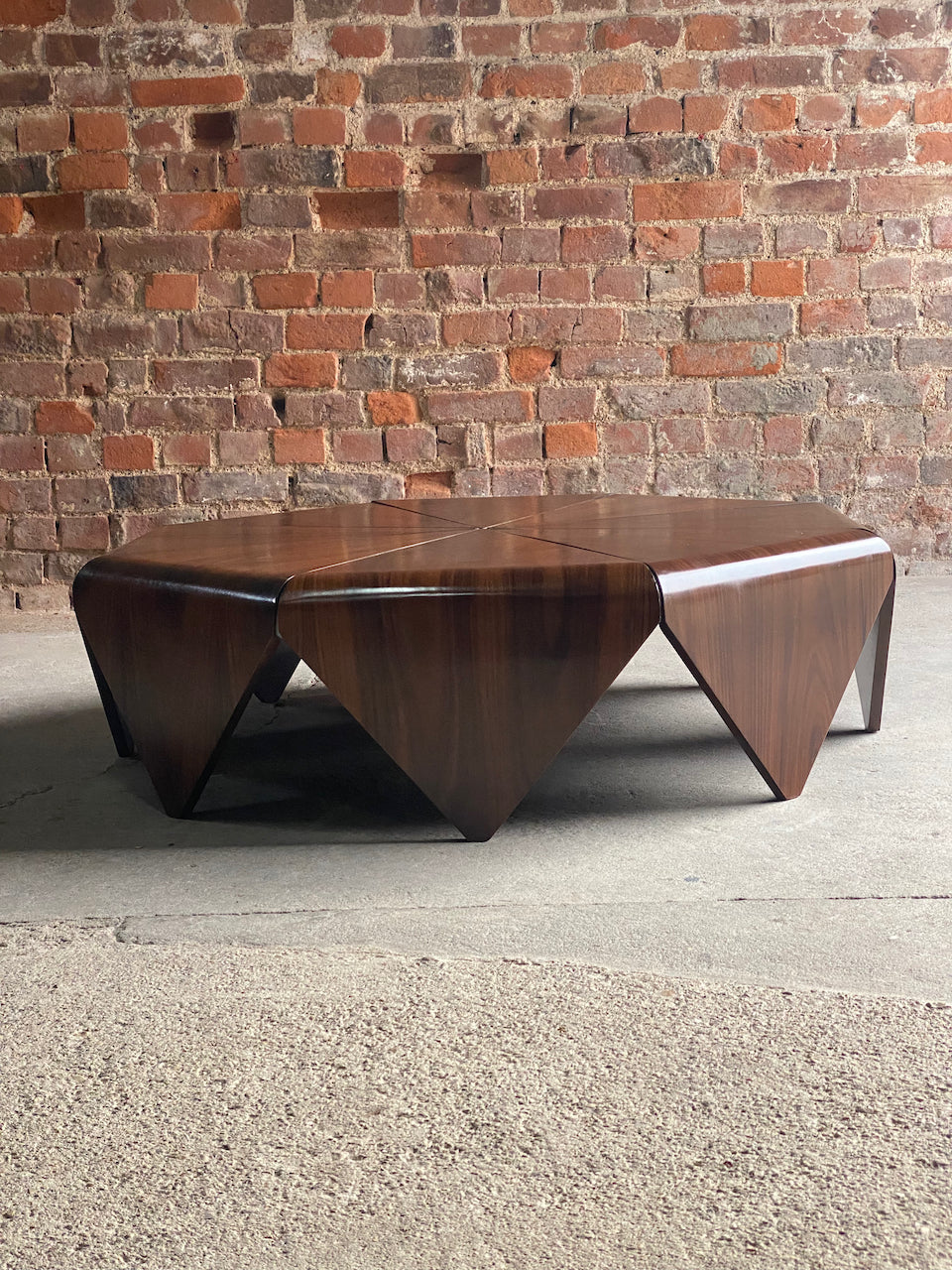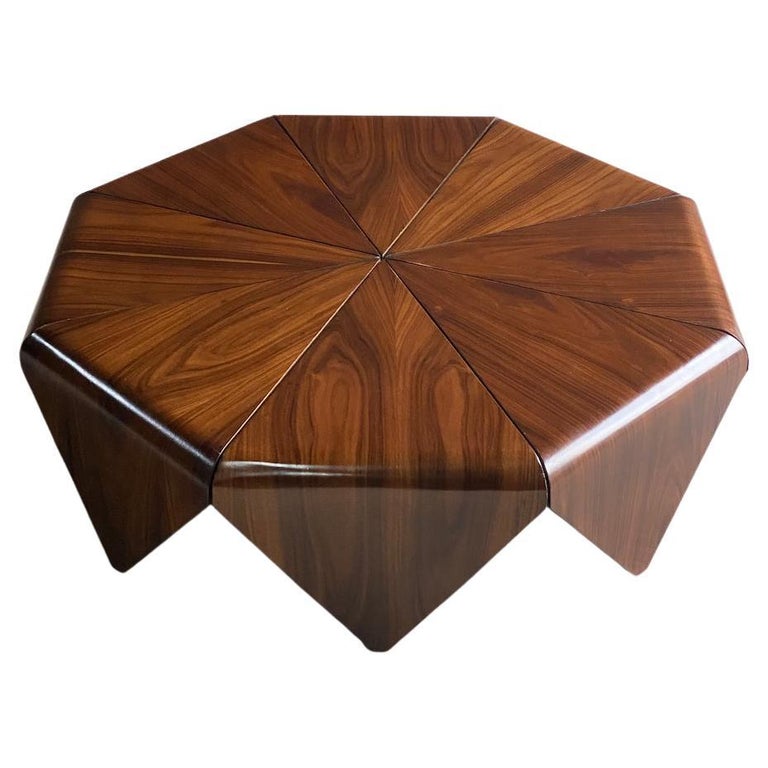 Jorge Zalszupin Petalas Pau Ferro Coffee Table by L' Atelier circa 1960
SOLD
Magnificent mid century Jorge Zalszupin 'Petalas' Brazilian Pau Ferro (Iron Wood) coffee table manufactured by L' Atelier circa 1960, the octagonal Petalas coffee table was inspired by the folded paper structures of origami, the table composed of eight folded petals of Brazilian Pau Ferro on a metal round structure forming an octagonal shape, with a wonderful rich figured grain, the elegant curved wood making up its minimal and striking form, reserve now.
In the Petalas series Zalszupin plays with an organic form inspired by flower petals. The idea works both as a large octagonal table as well as in a smaller one made of only four elements. The restrictive geometric form has been interpreted in a poetic way. Petalas tables are captivating due to their clever construction and sensual shape, bringing to mind some of Neimeyer's architectural forms, for instance Palácio da Alvorada in Brasilia.



Private collection Brazil.


Mid Century
Brazilian
Jorge Zalszupin
L' Atelier
'Petalas' Table
Pau Ferro (Iron Wood)
1960
Investment
Practical & Beautiful 



The table is offered in wonderful original condition with no restorations or damage.



Height: 12" / 30cm
Diameter: 42" / 107cm.