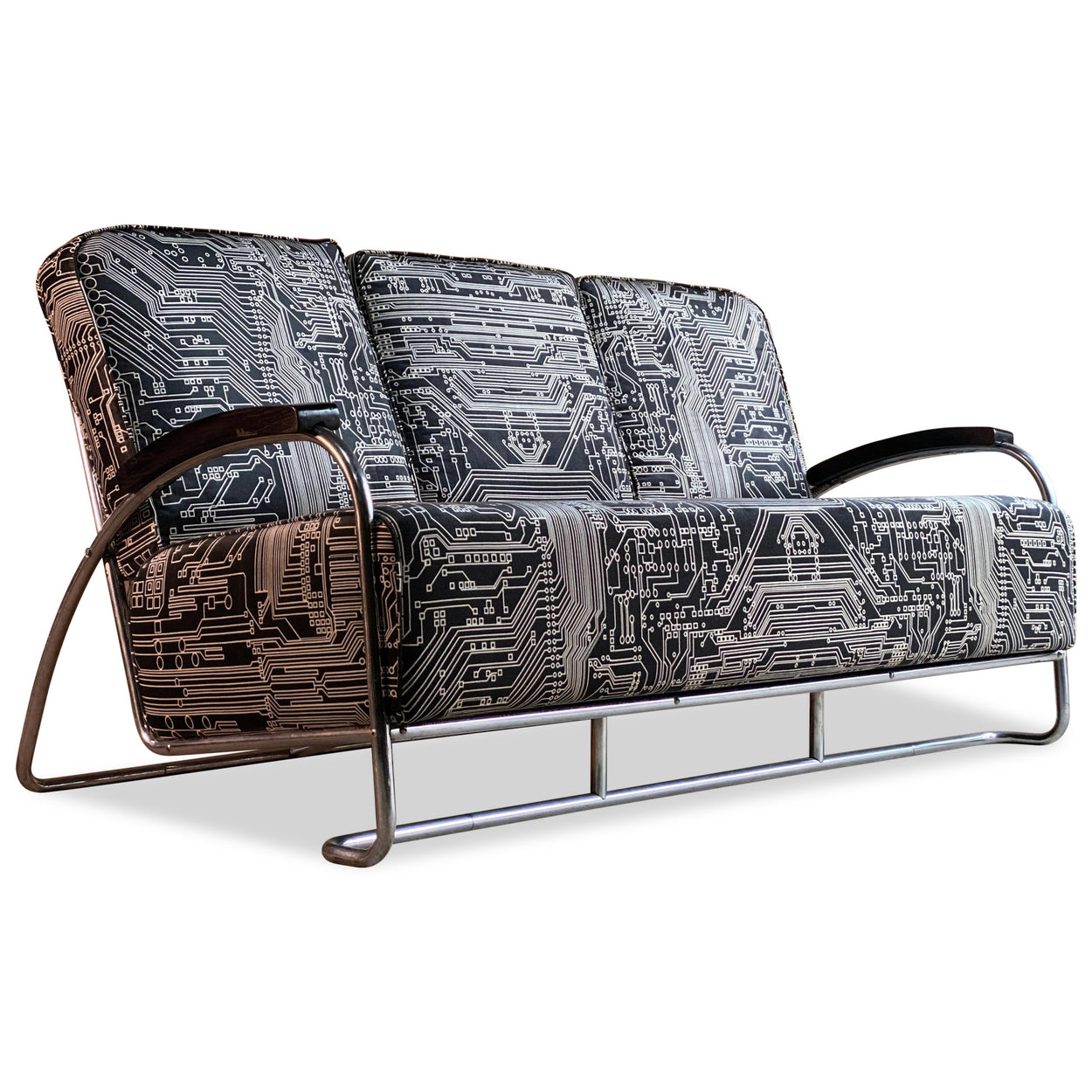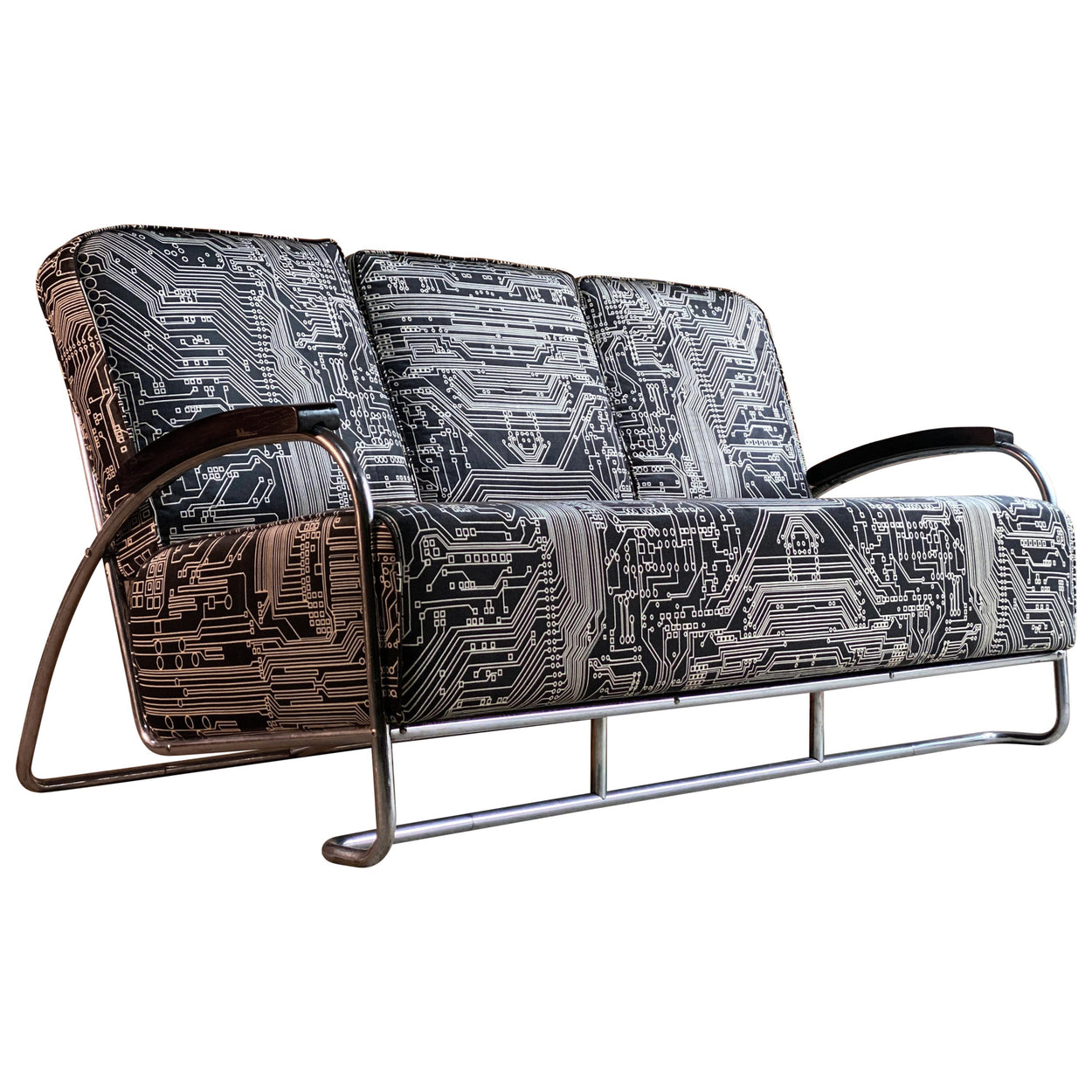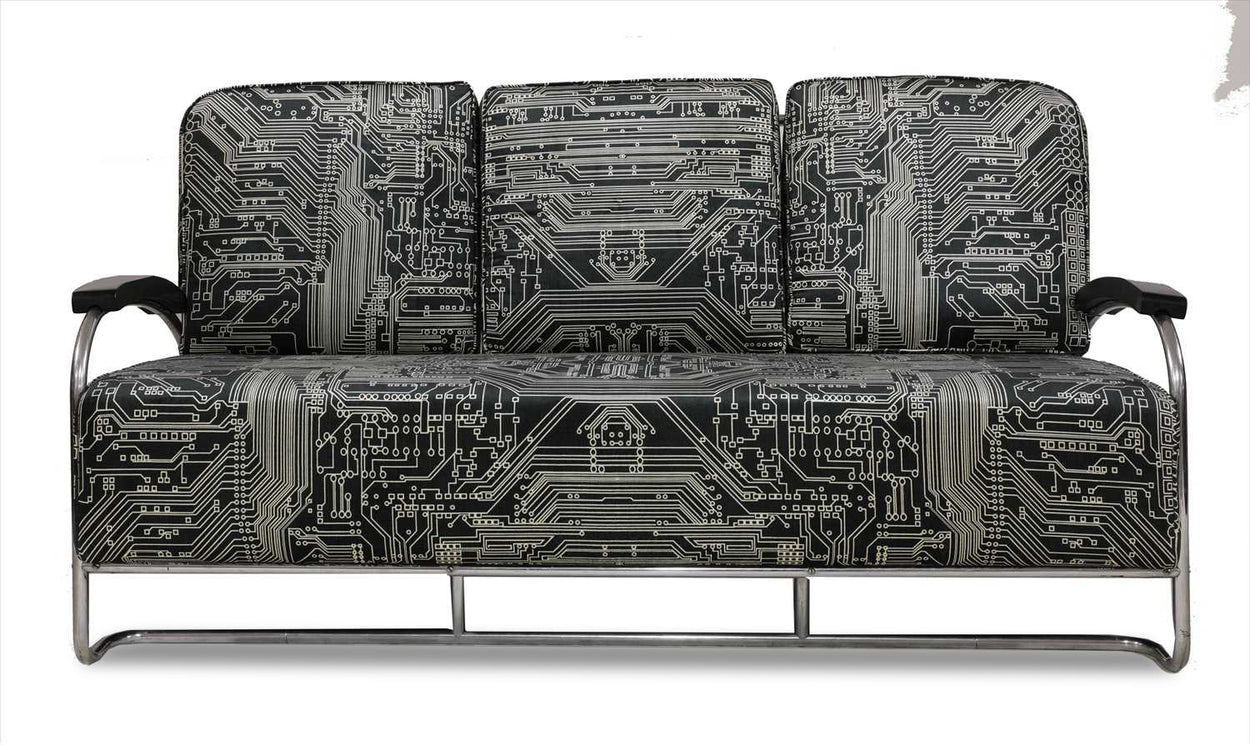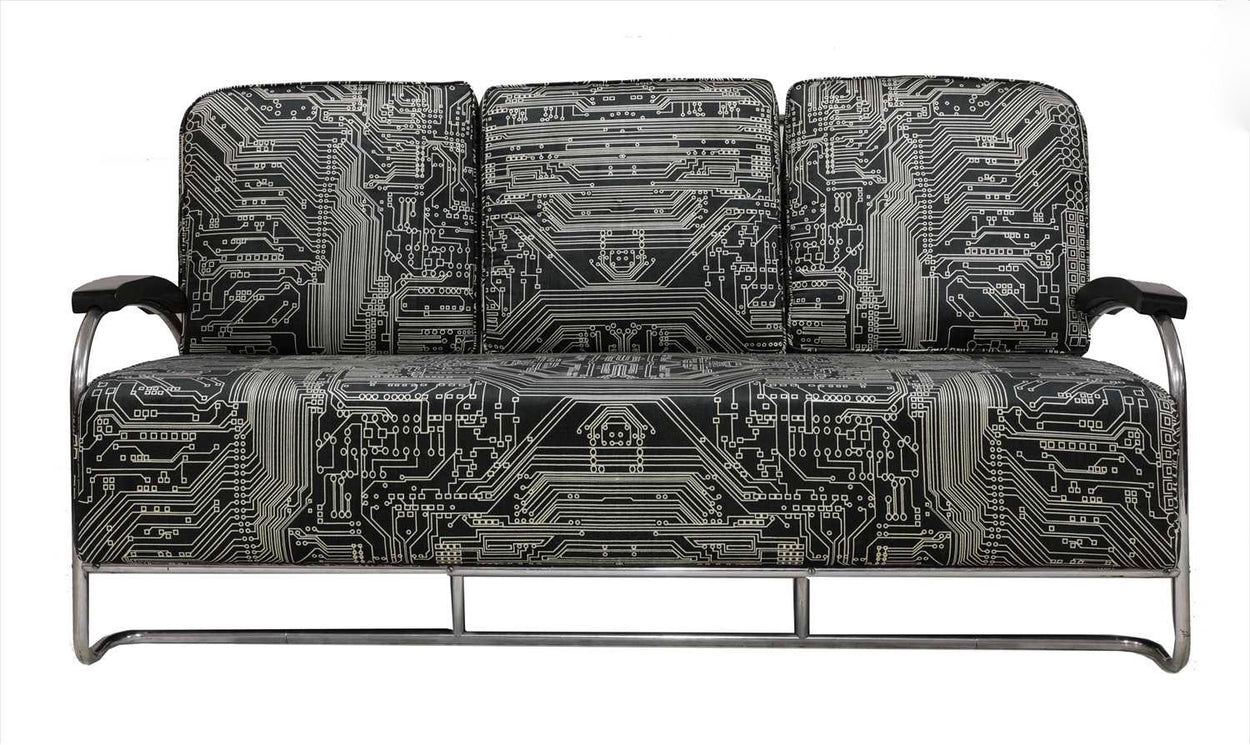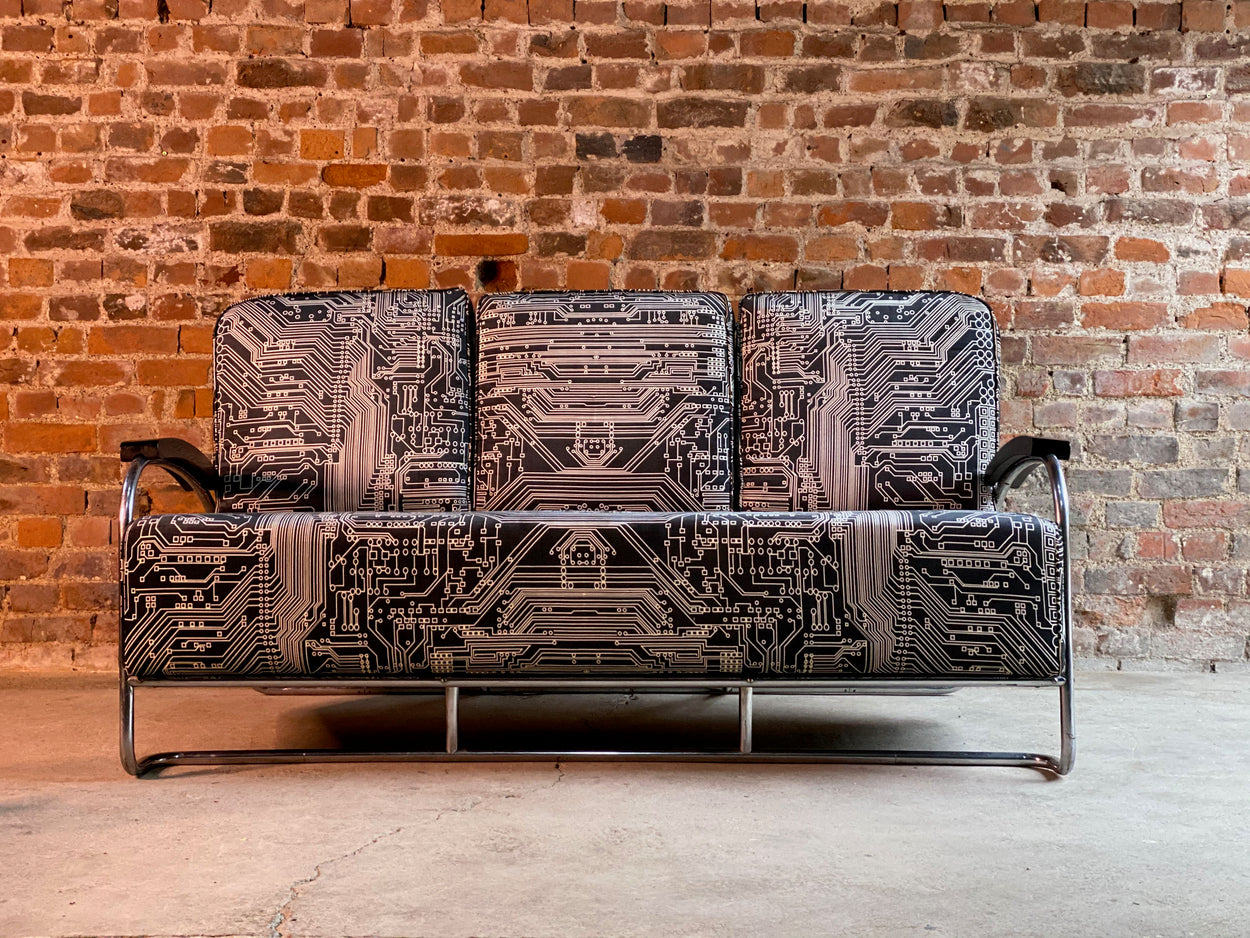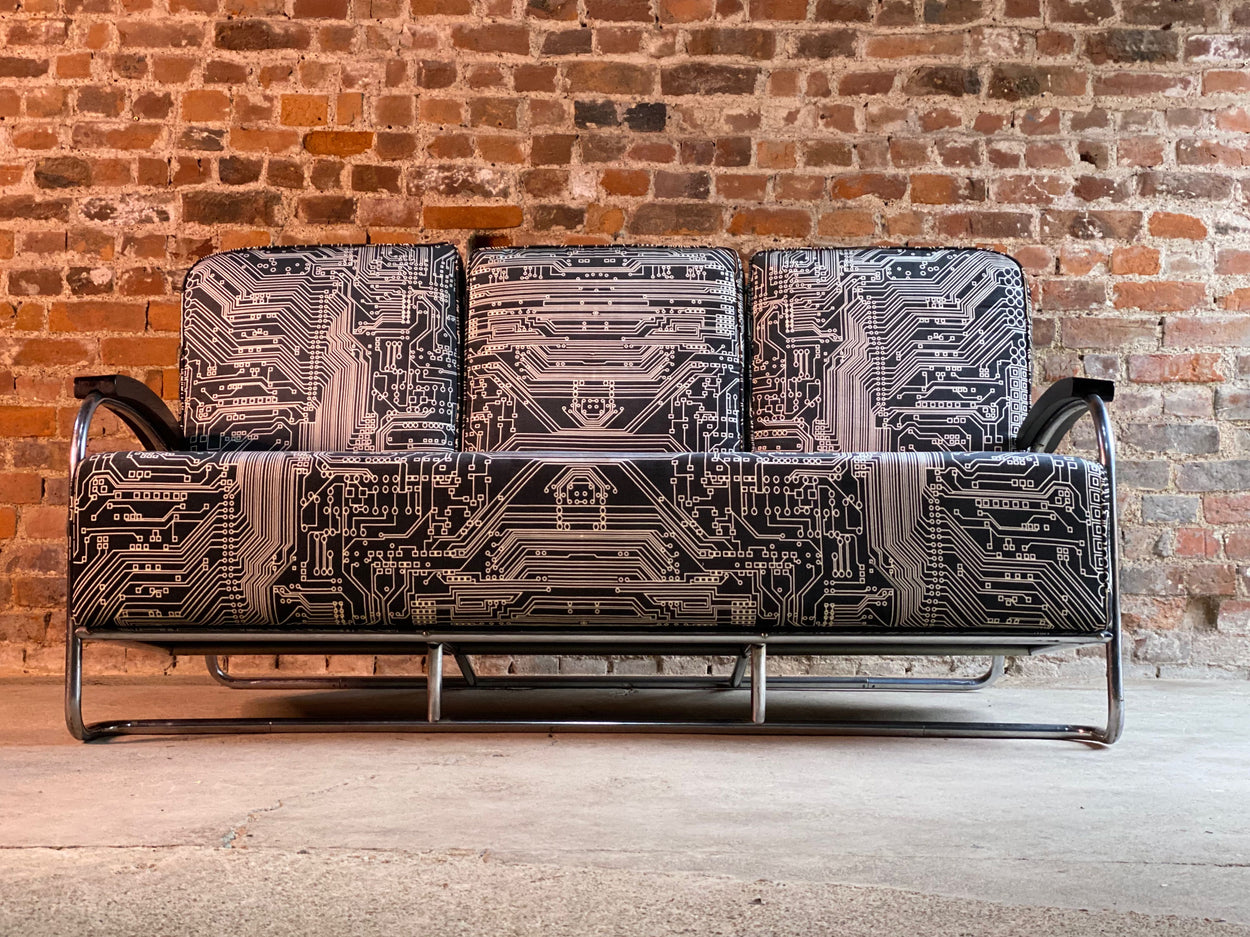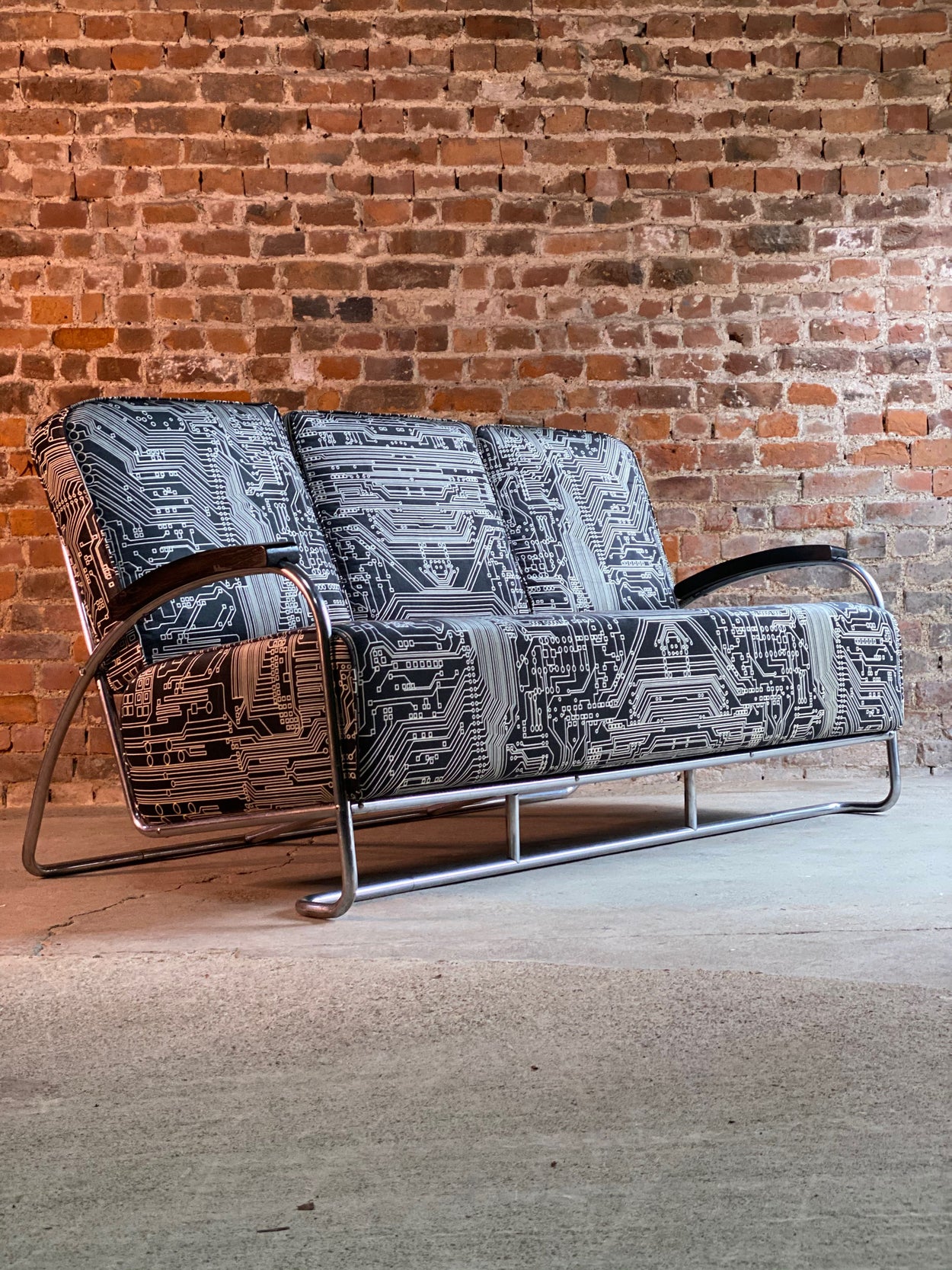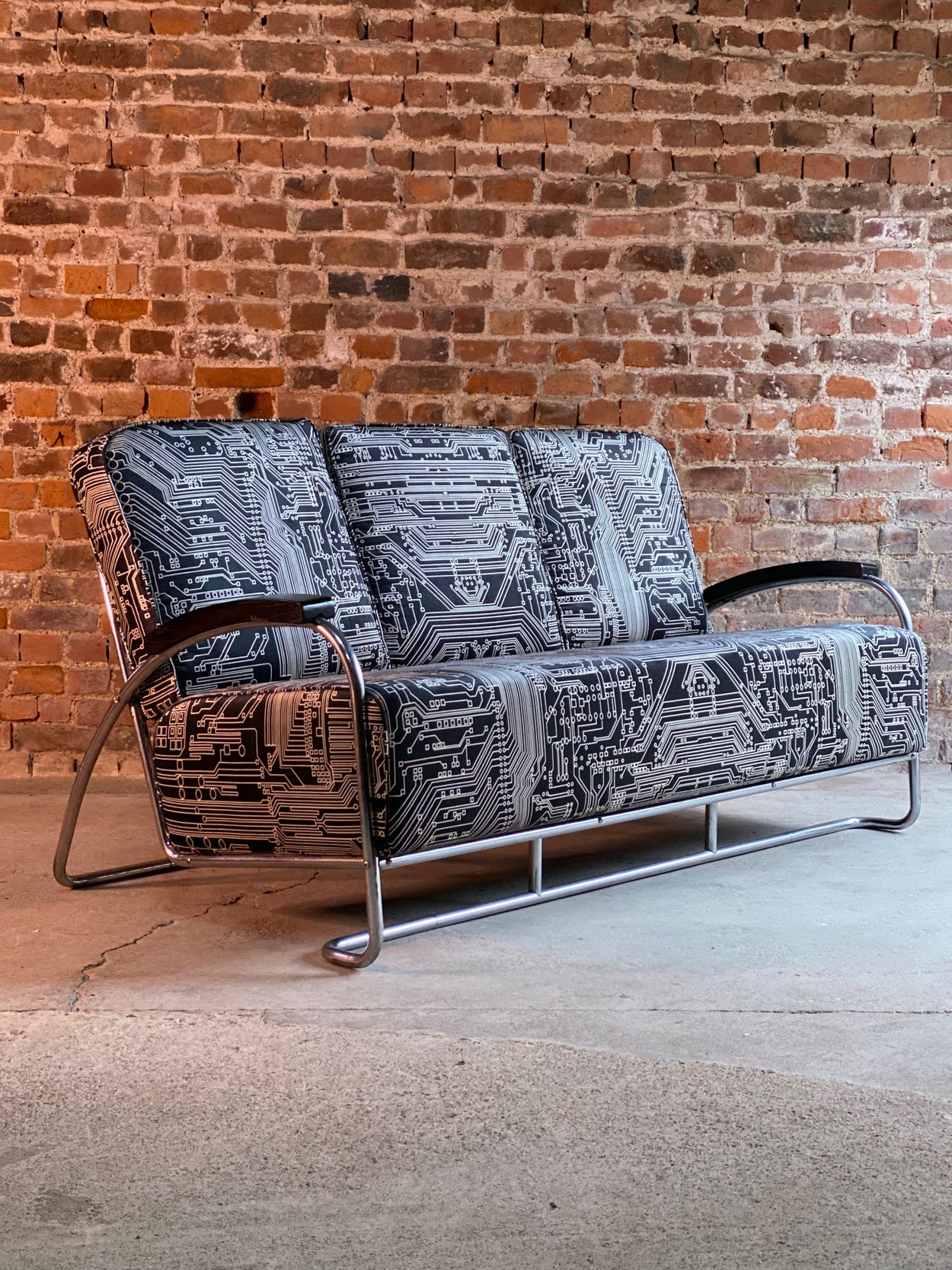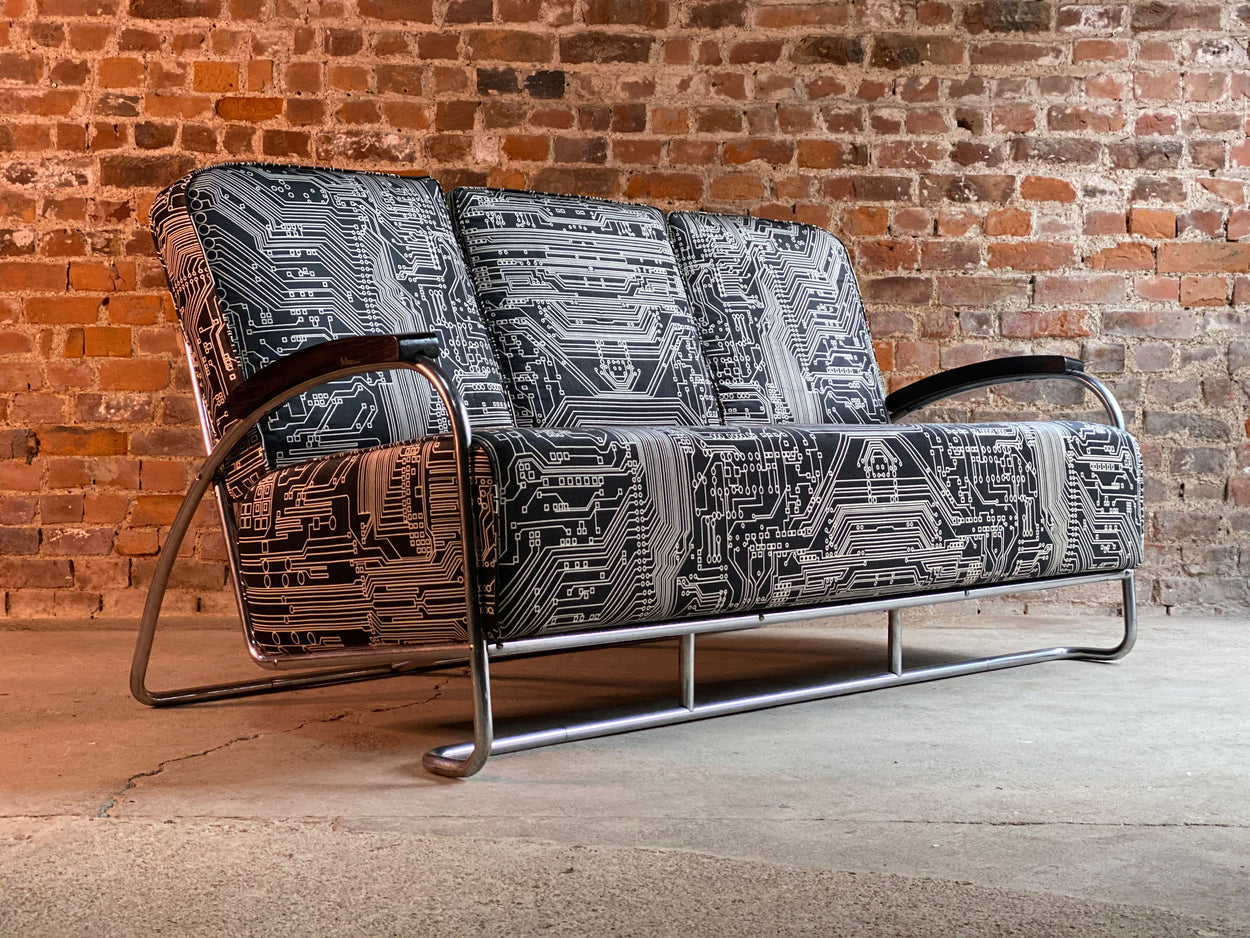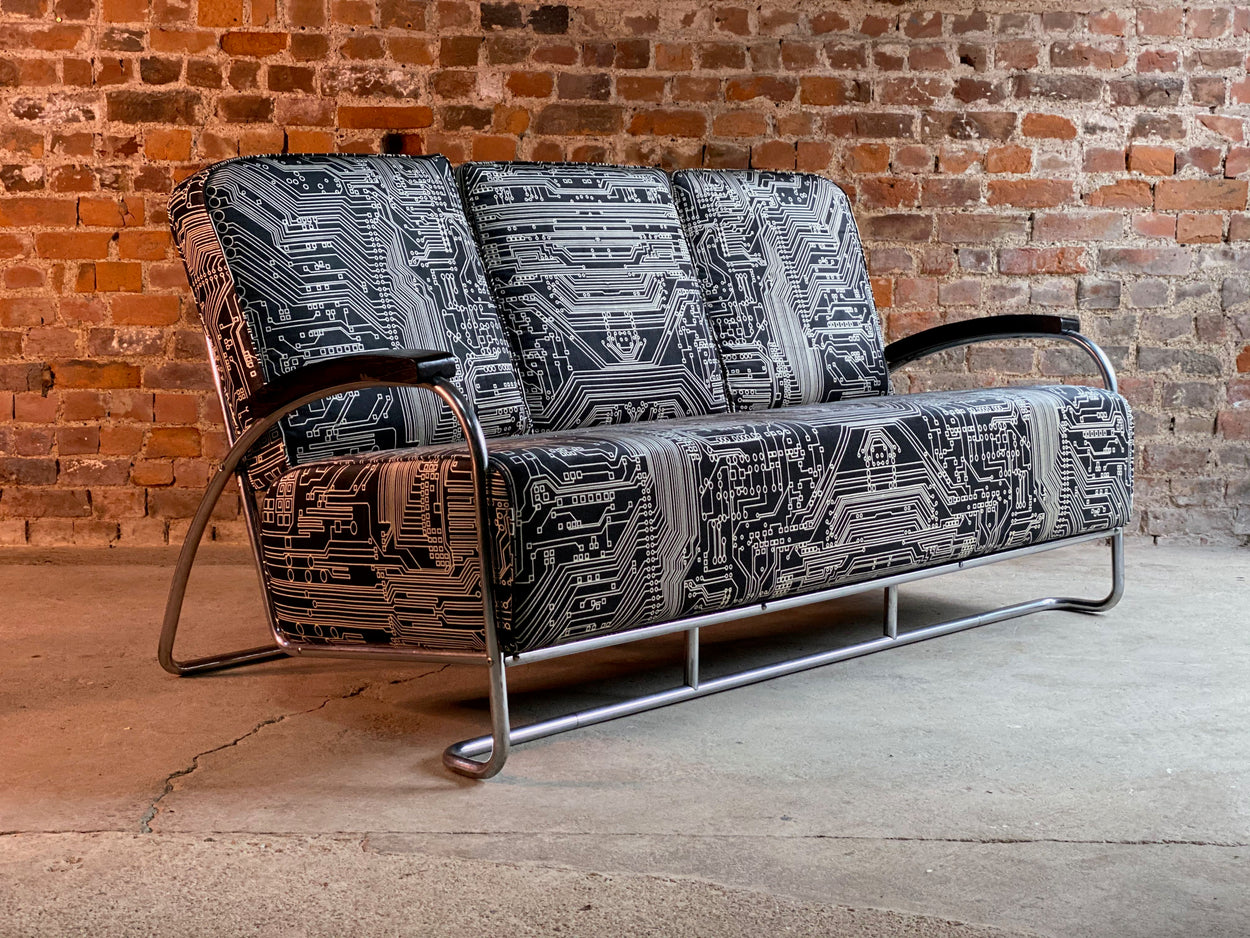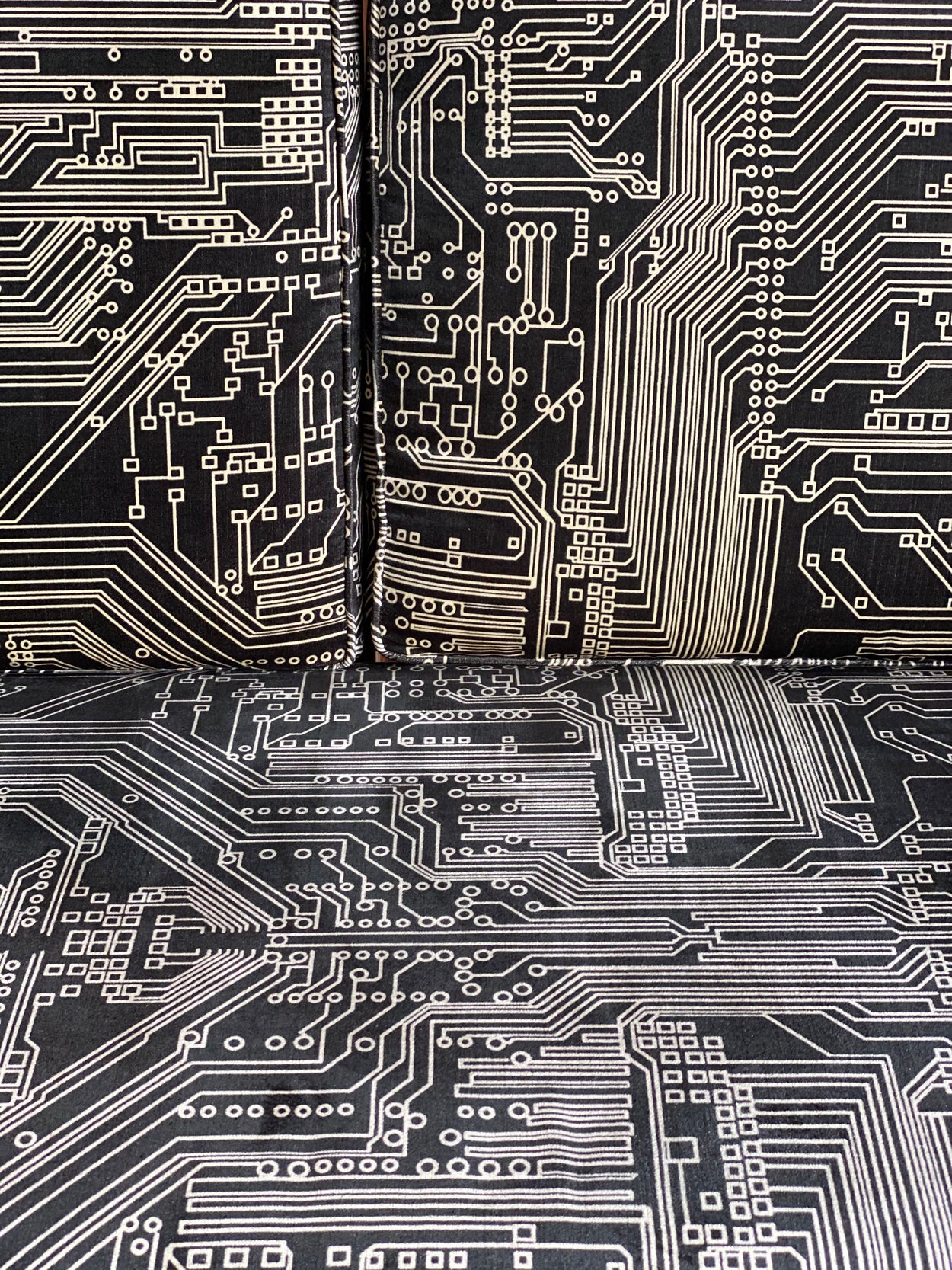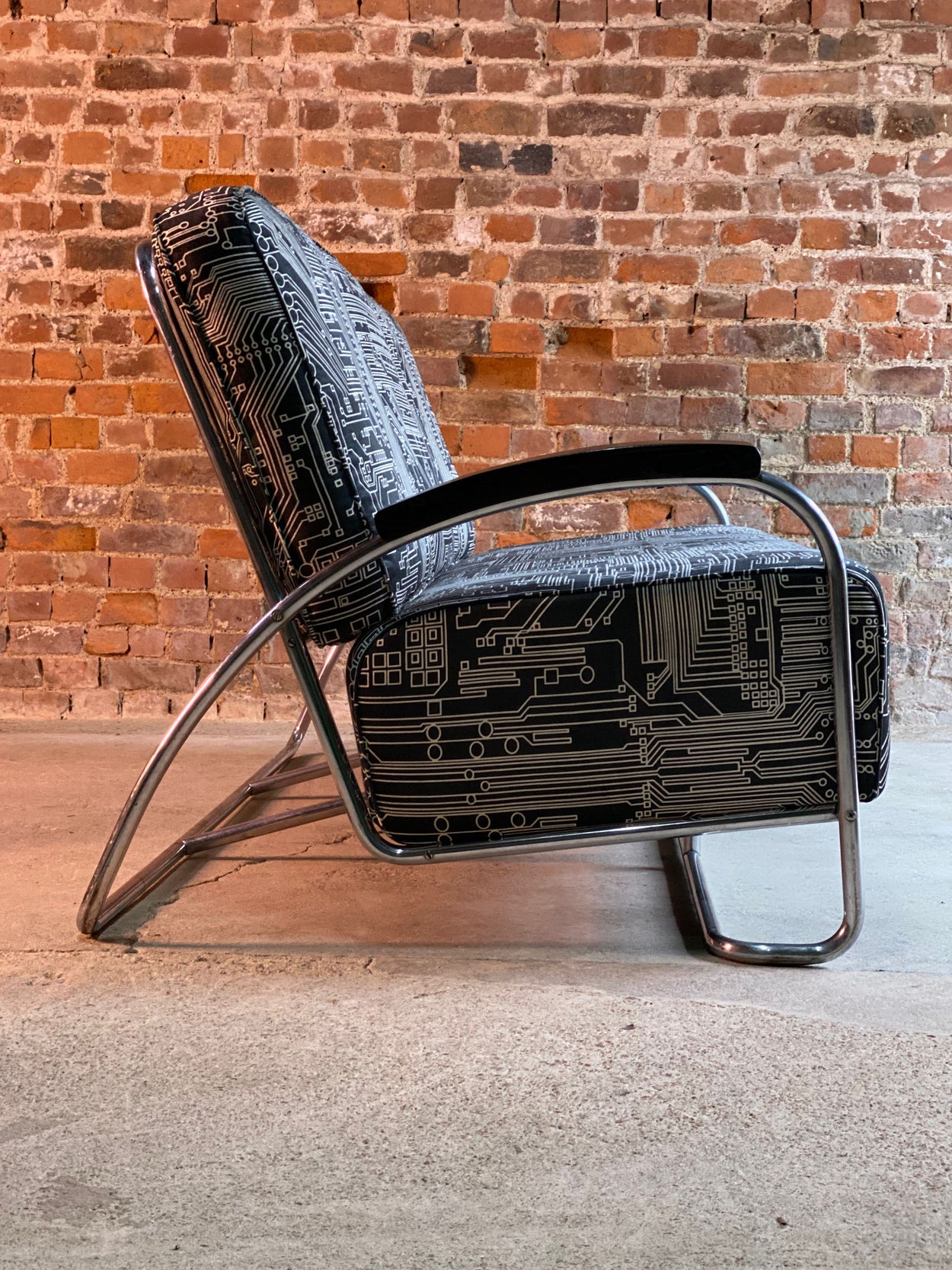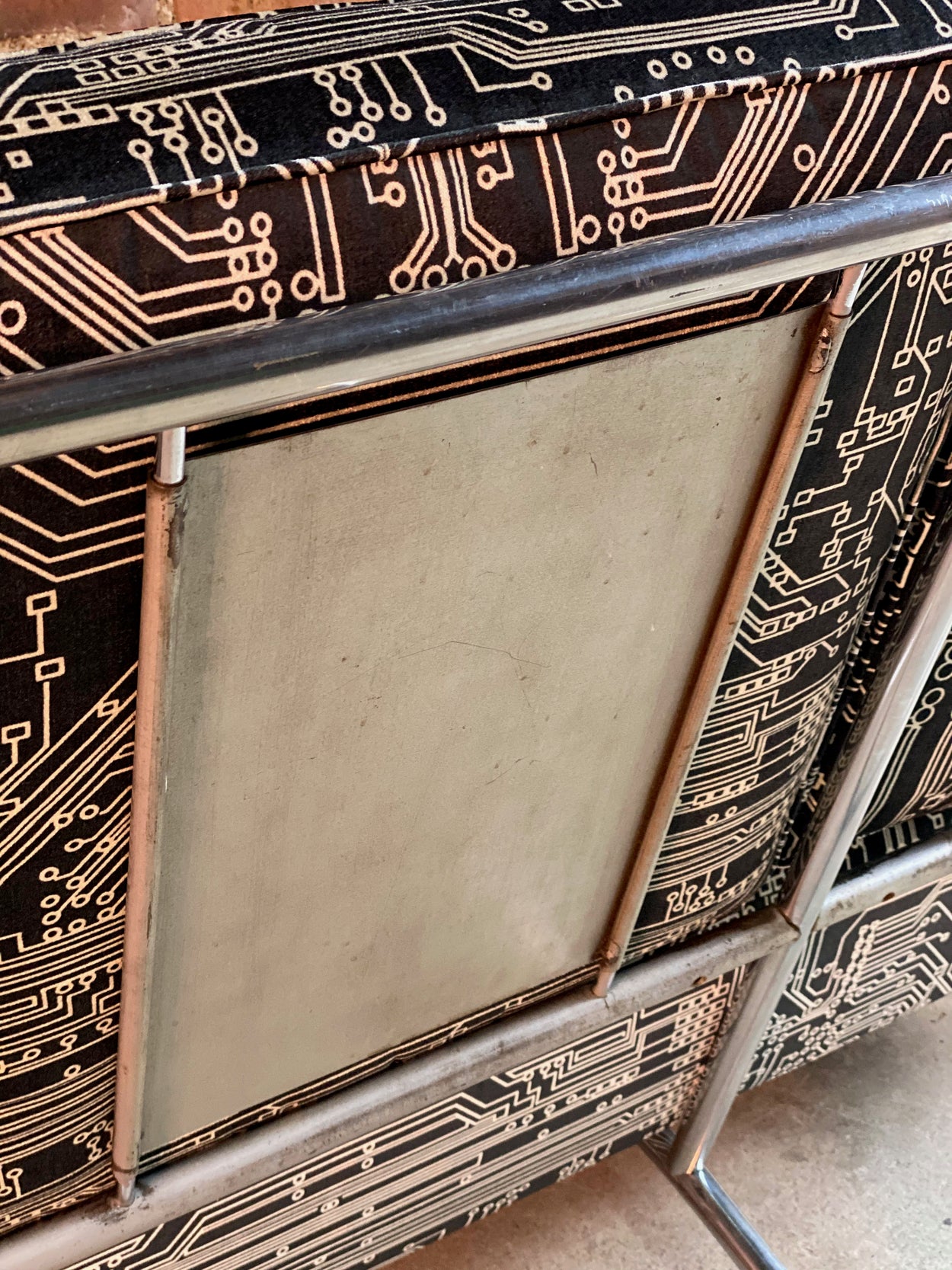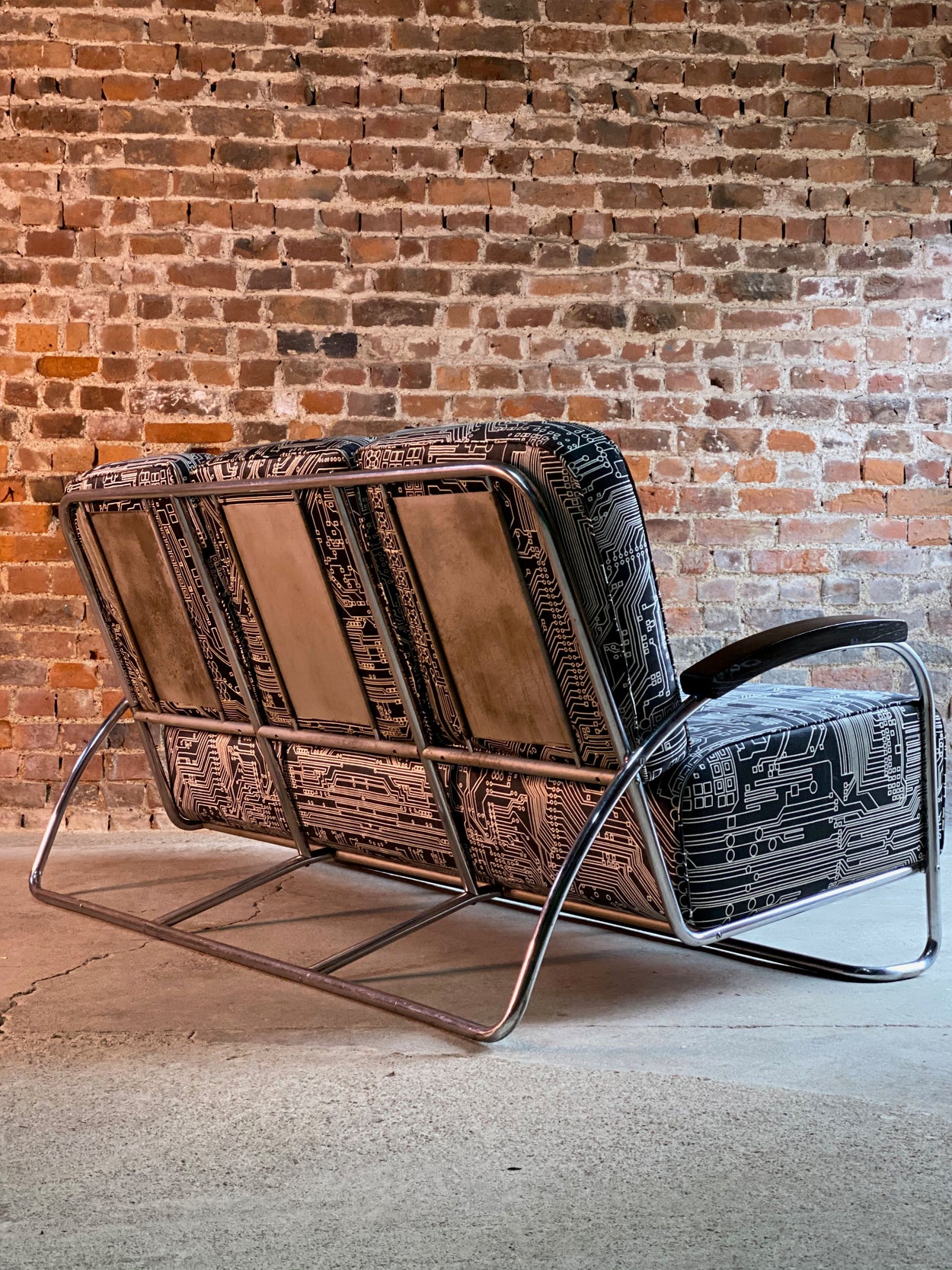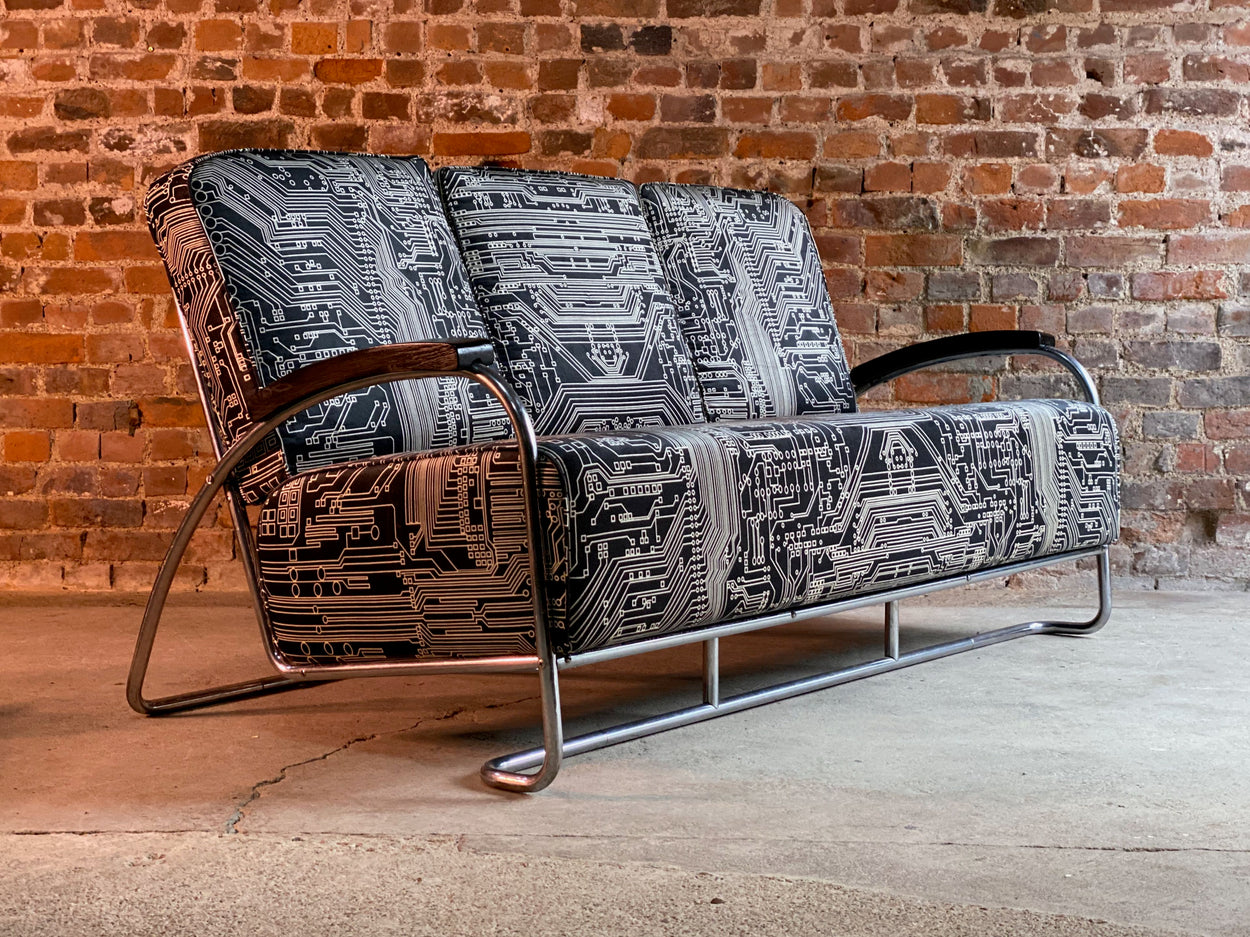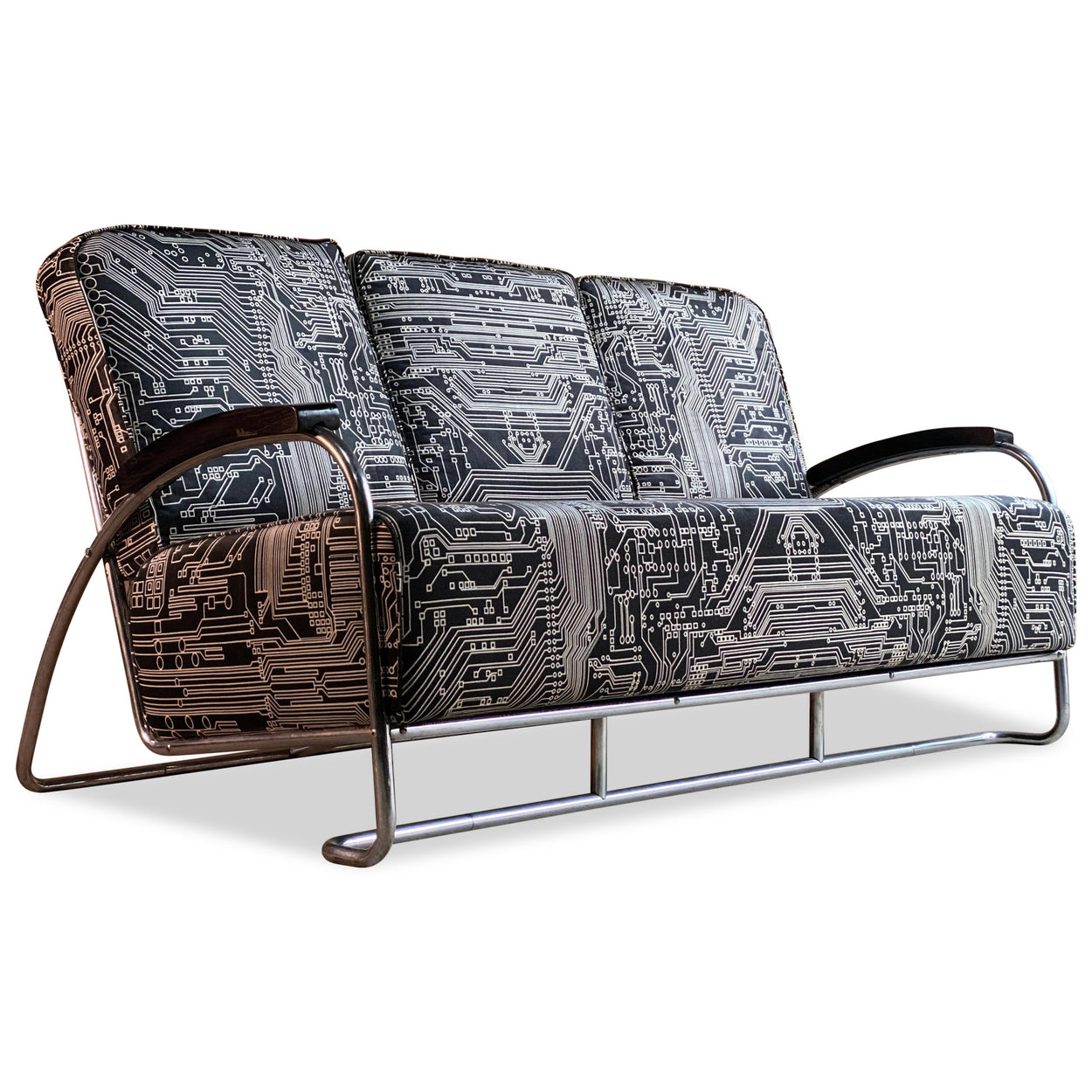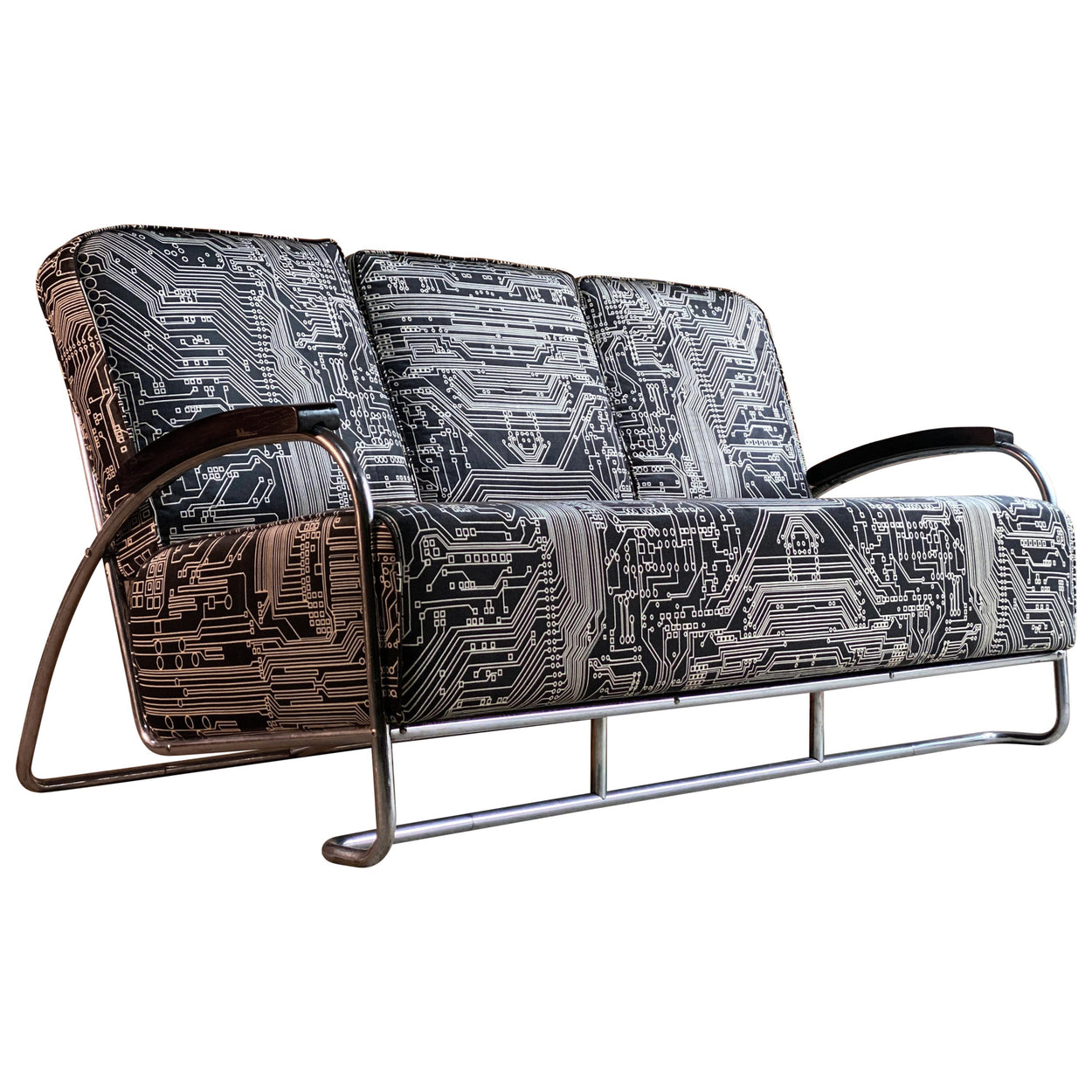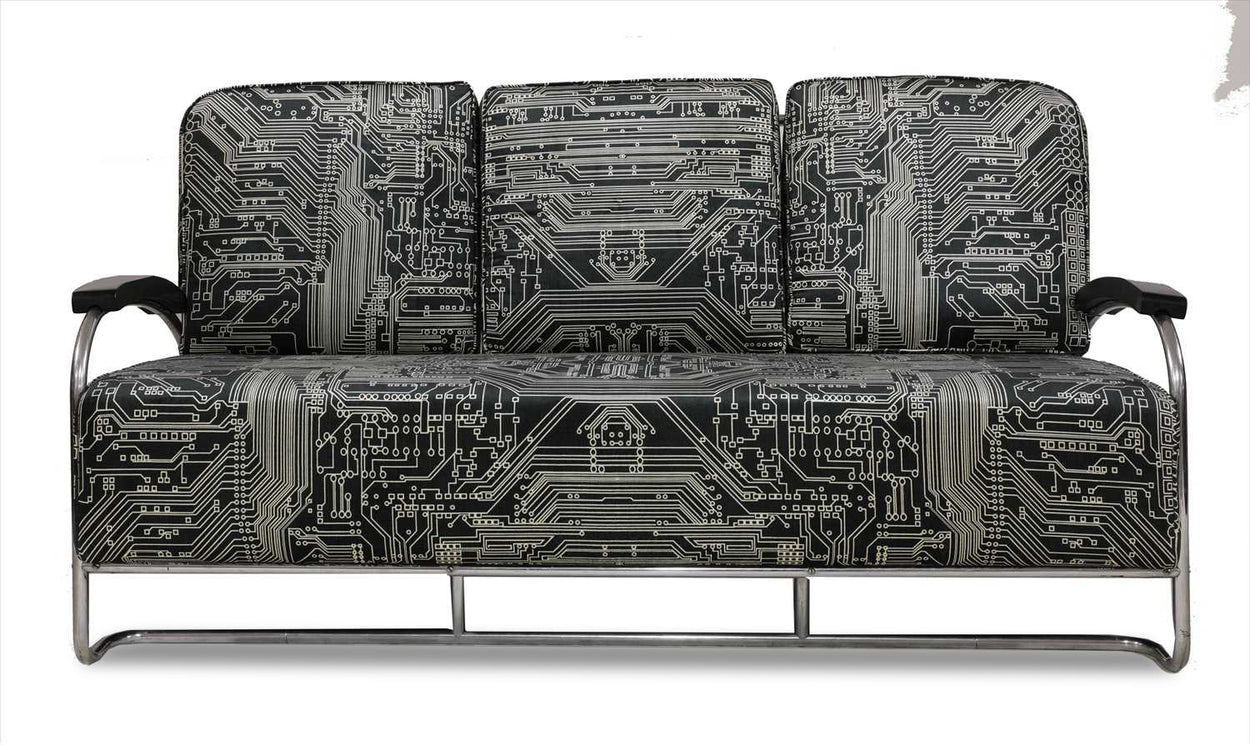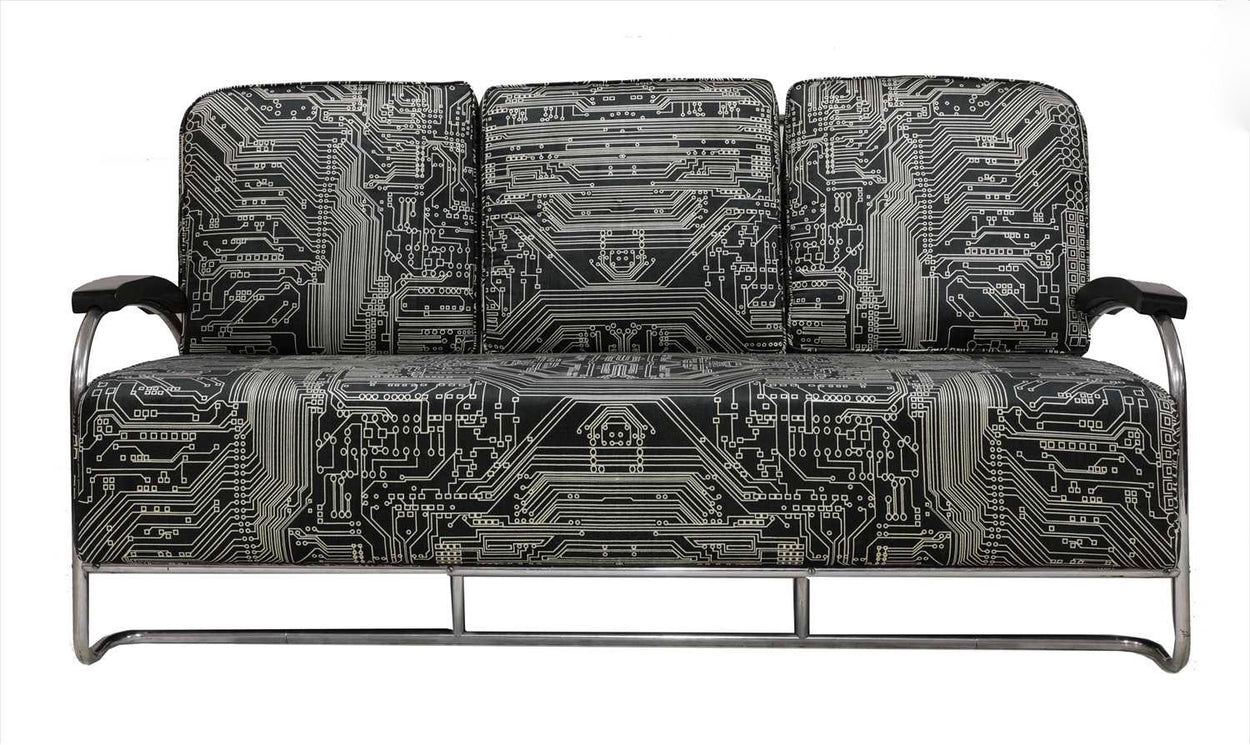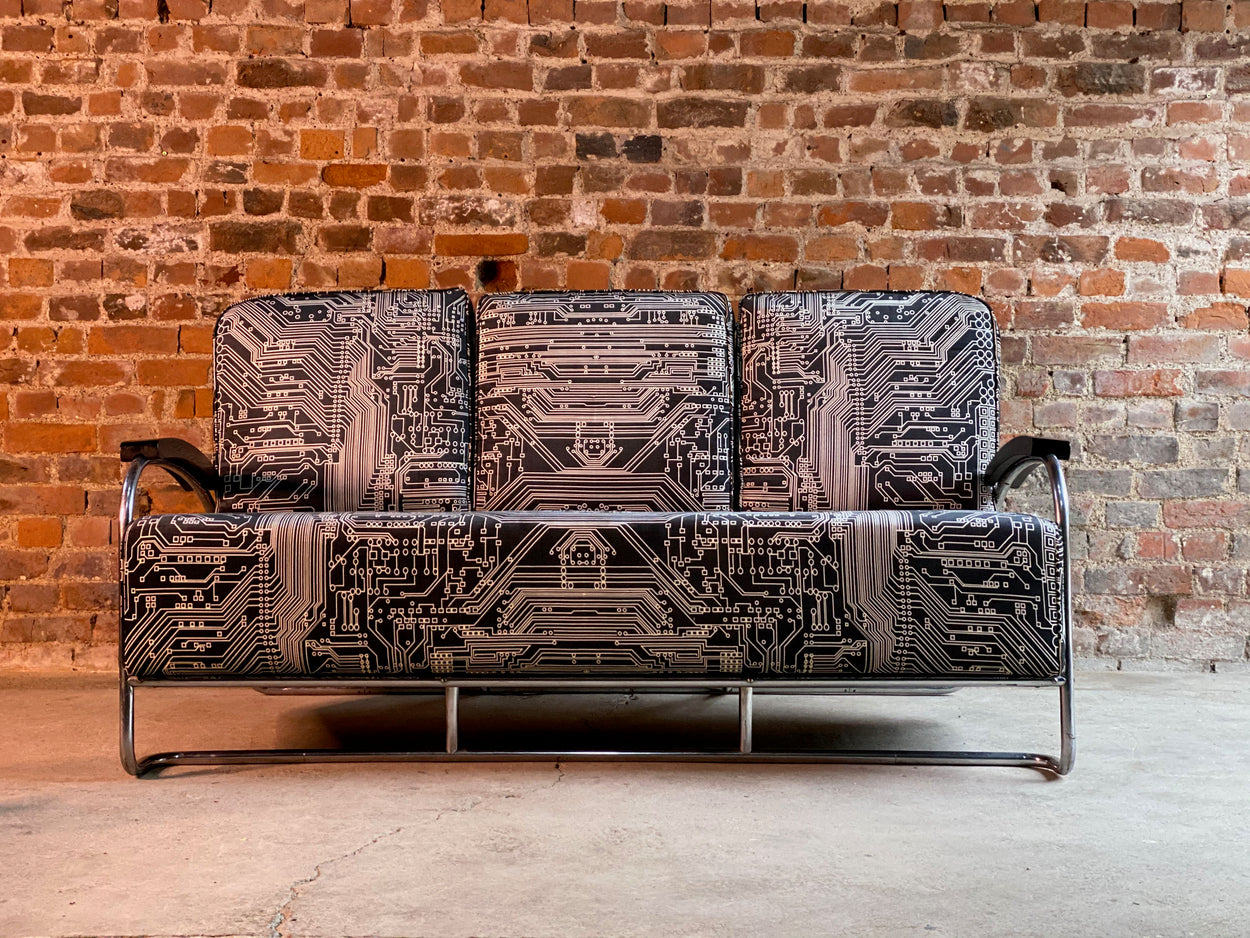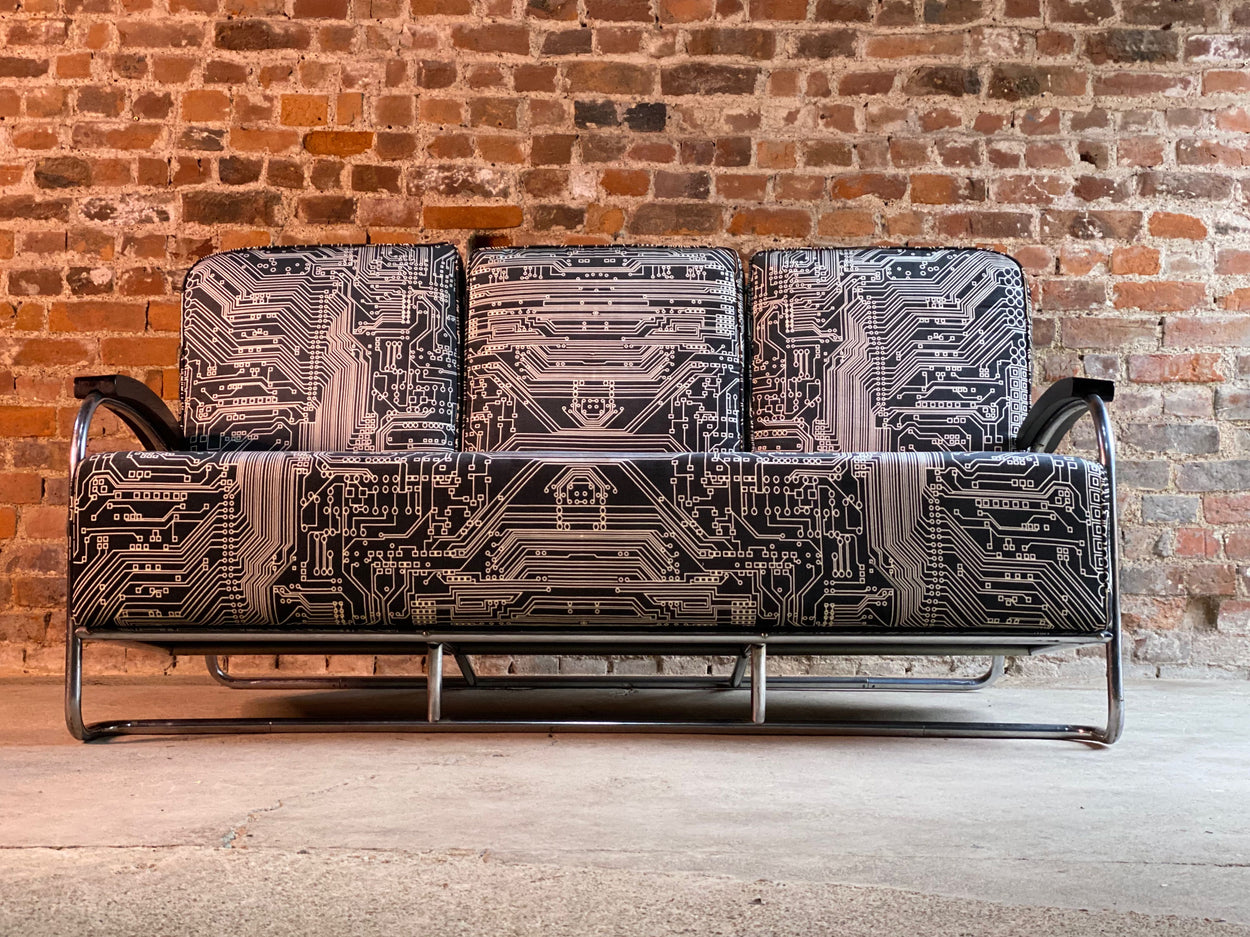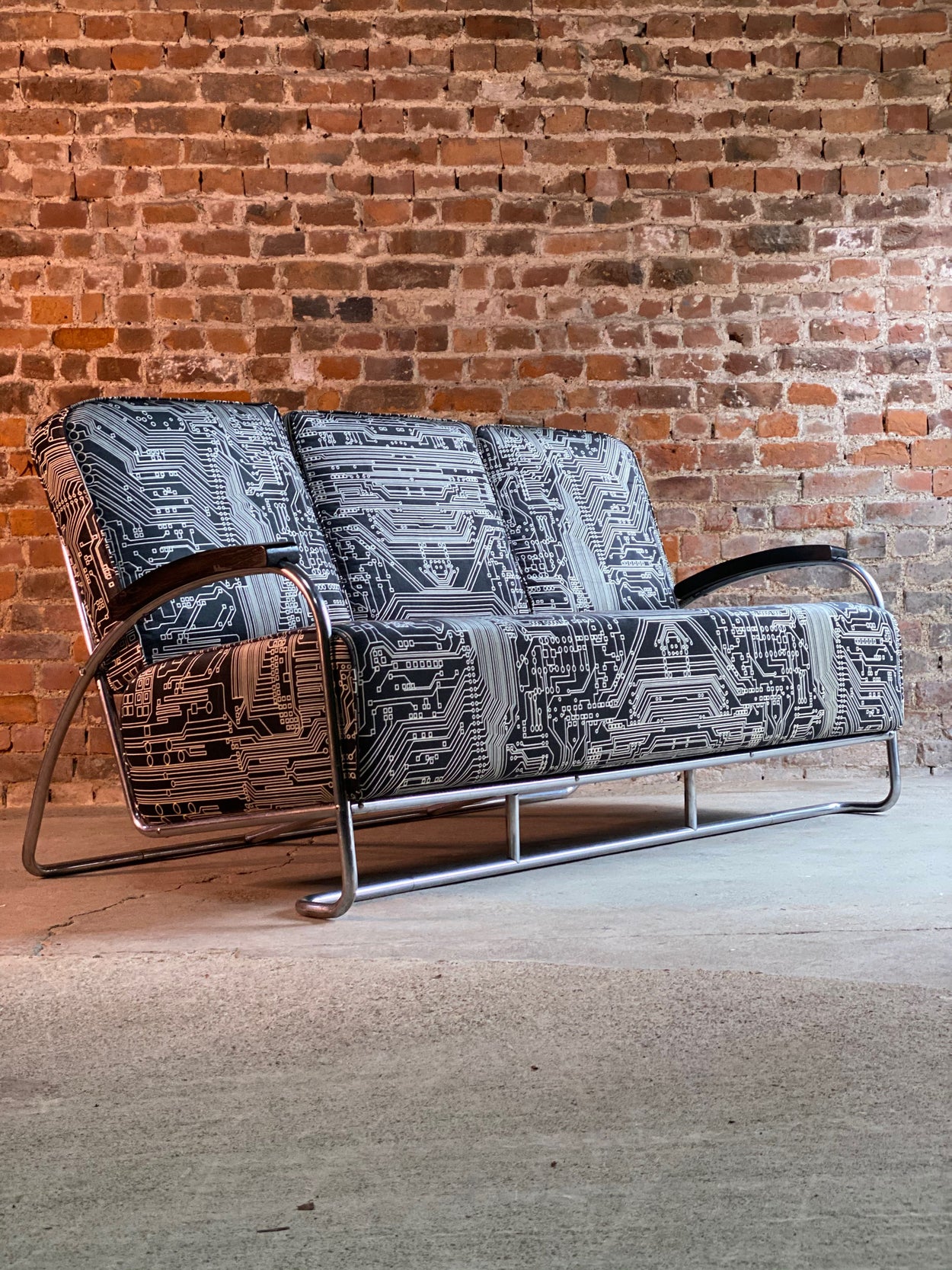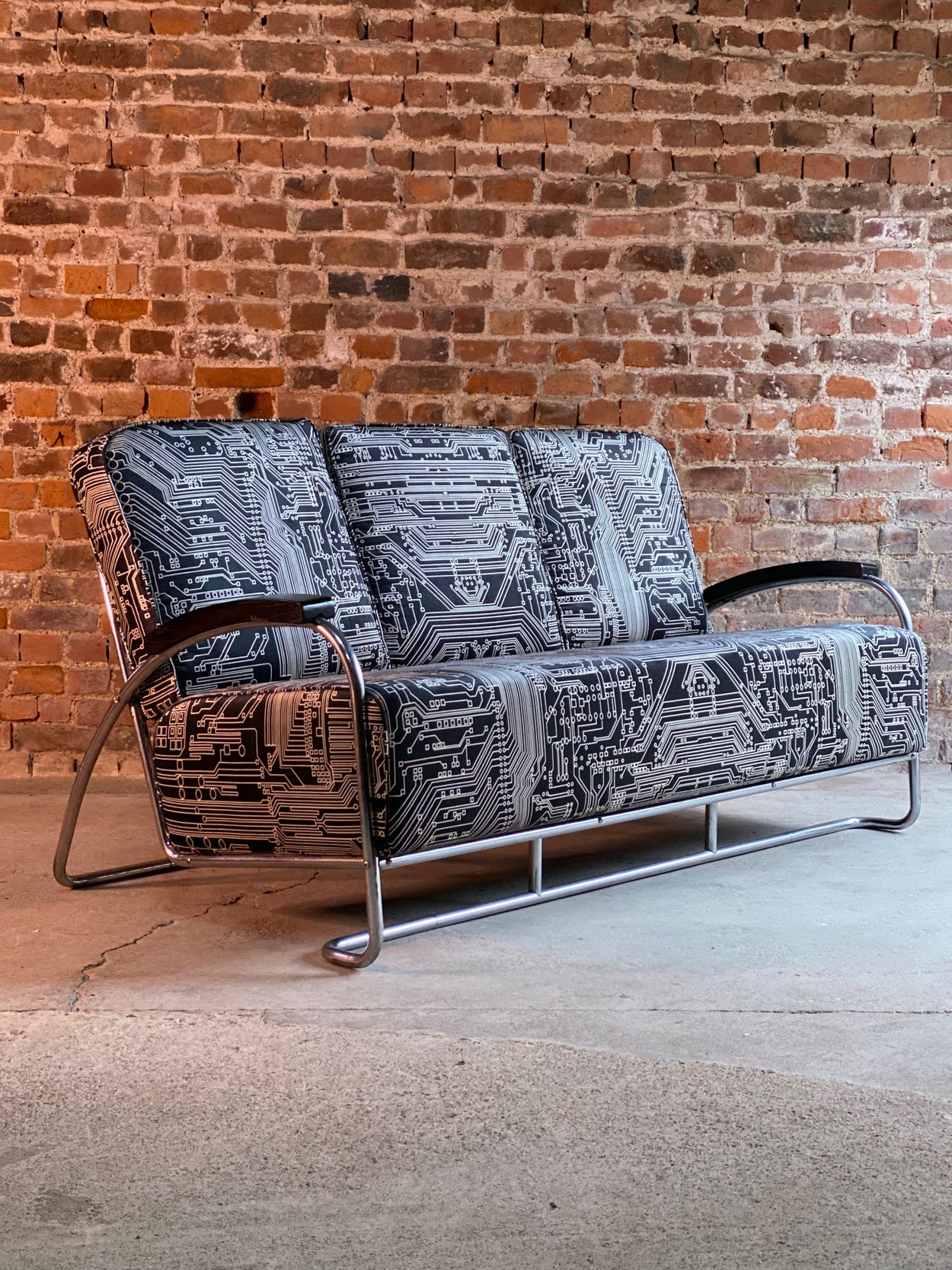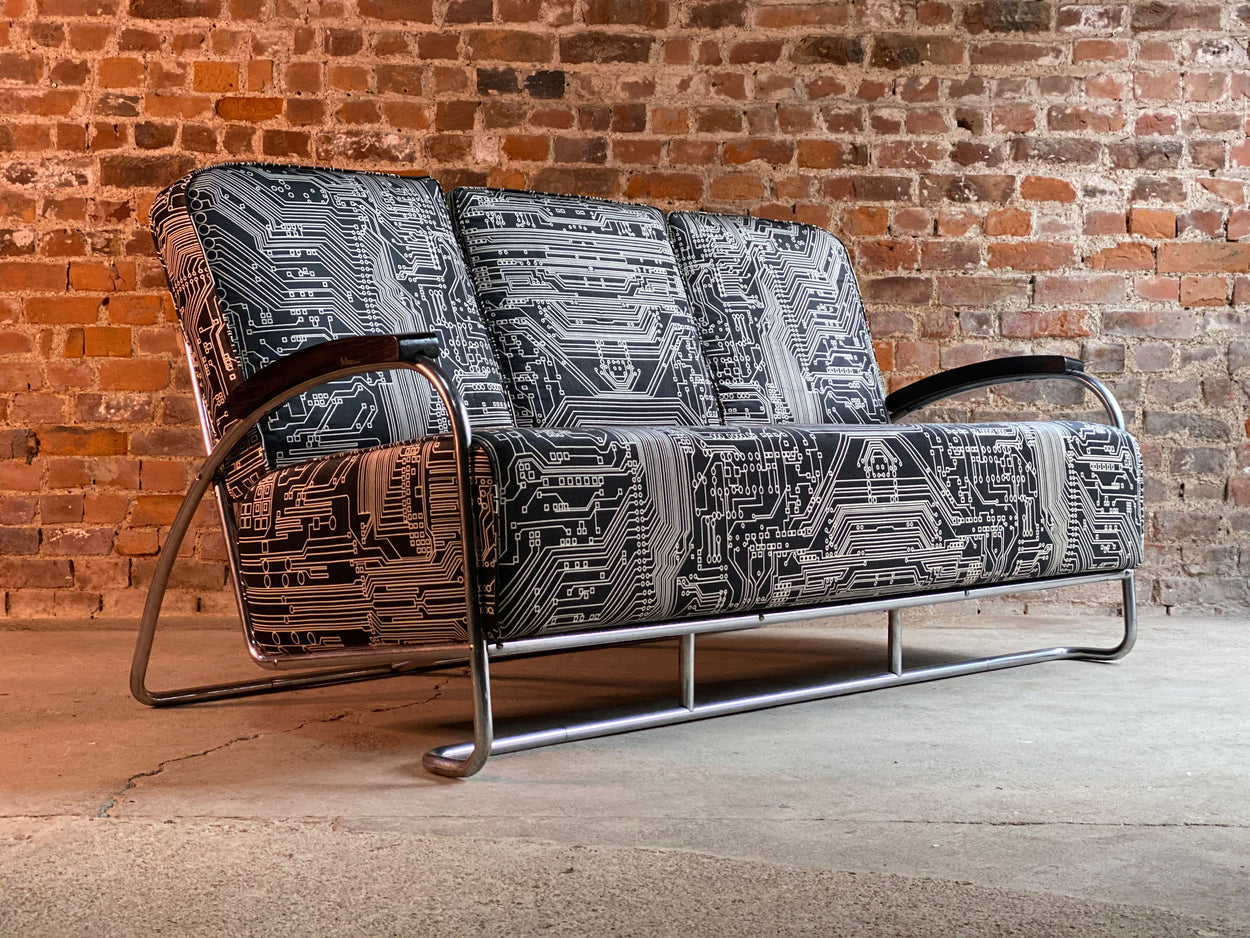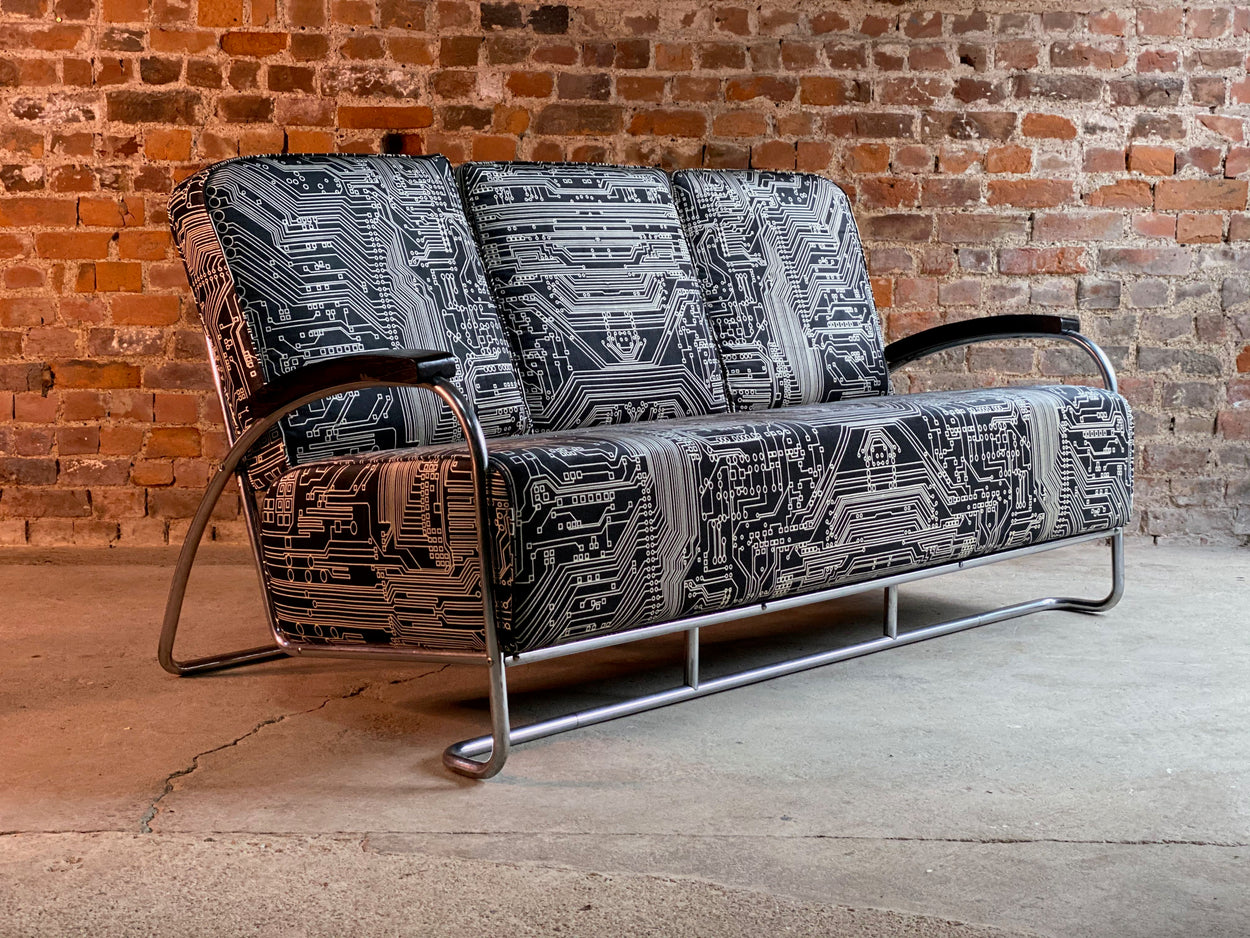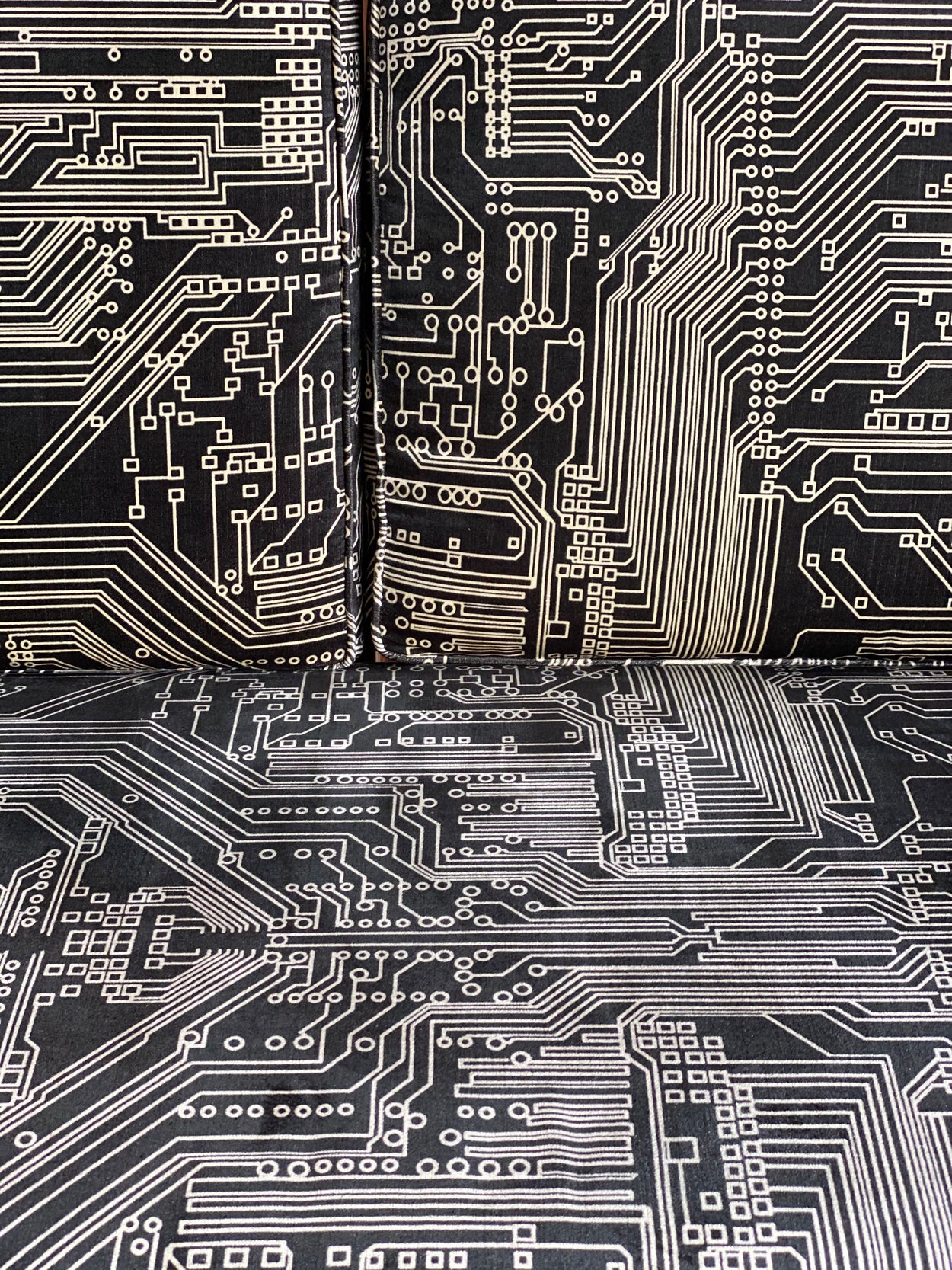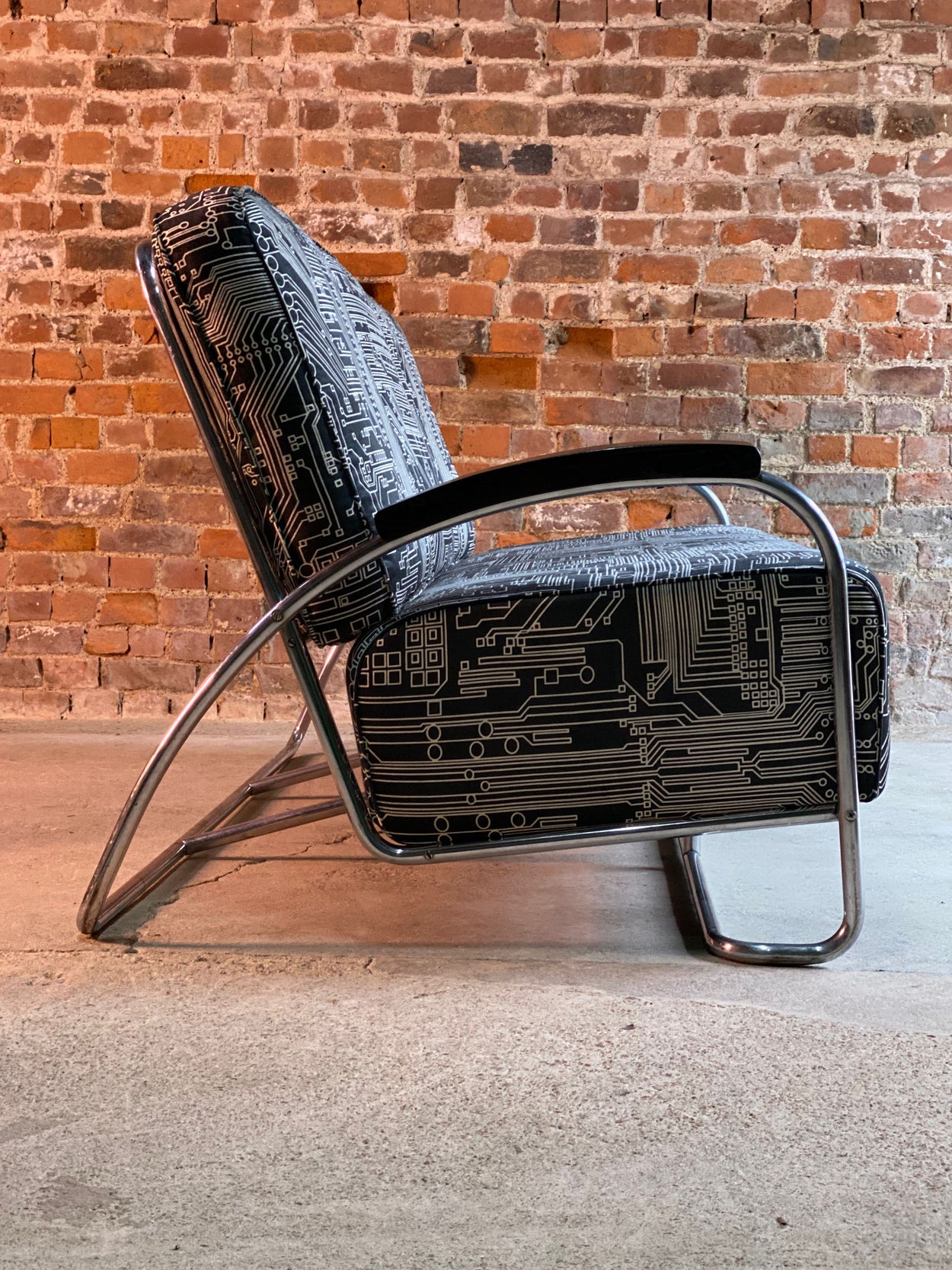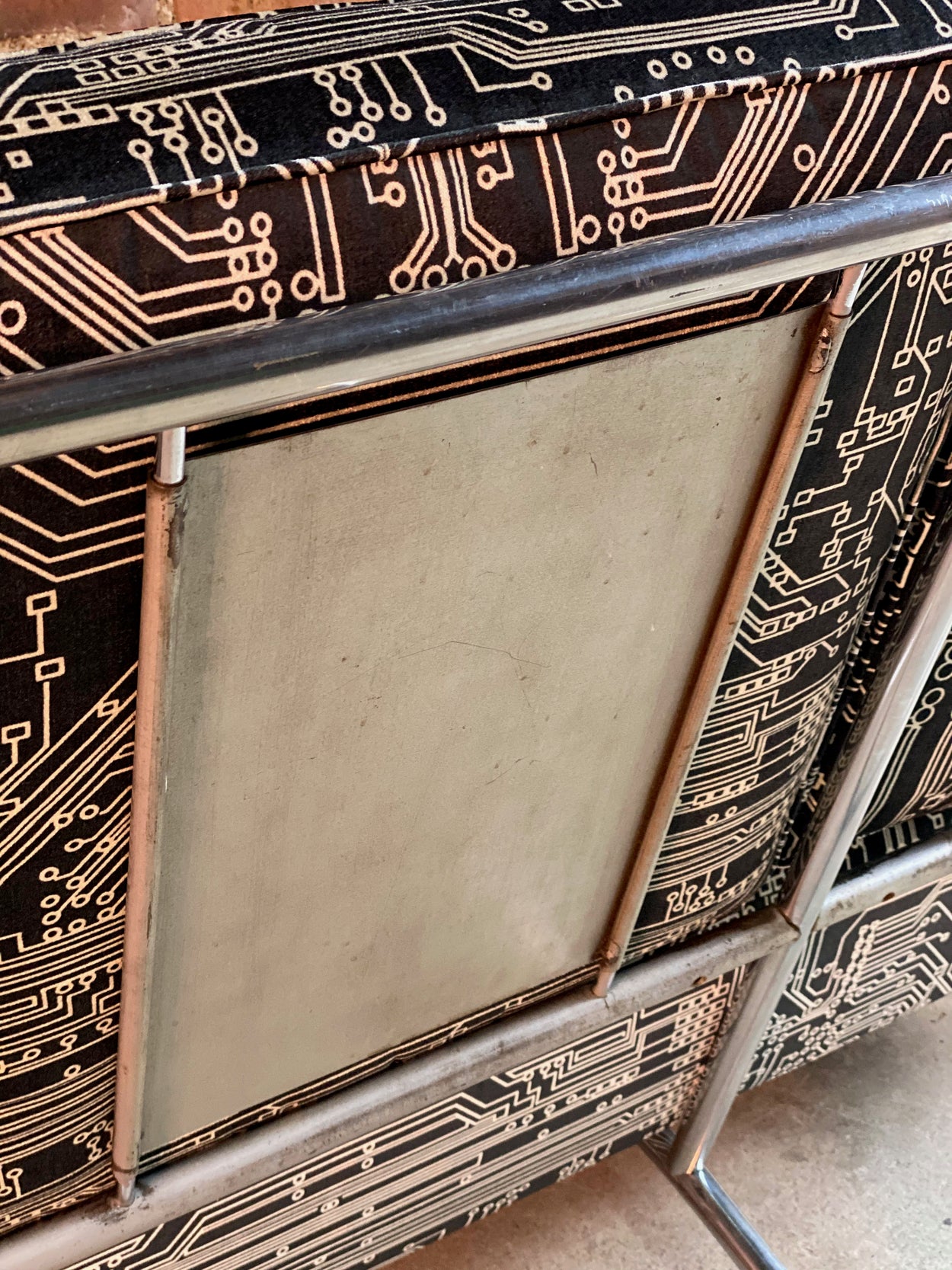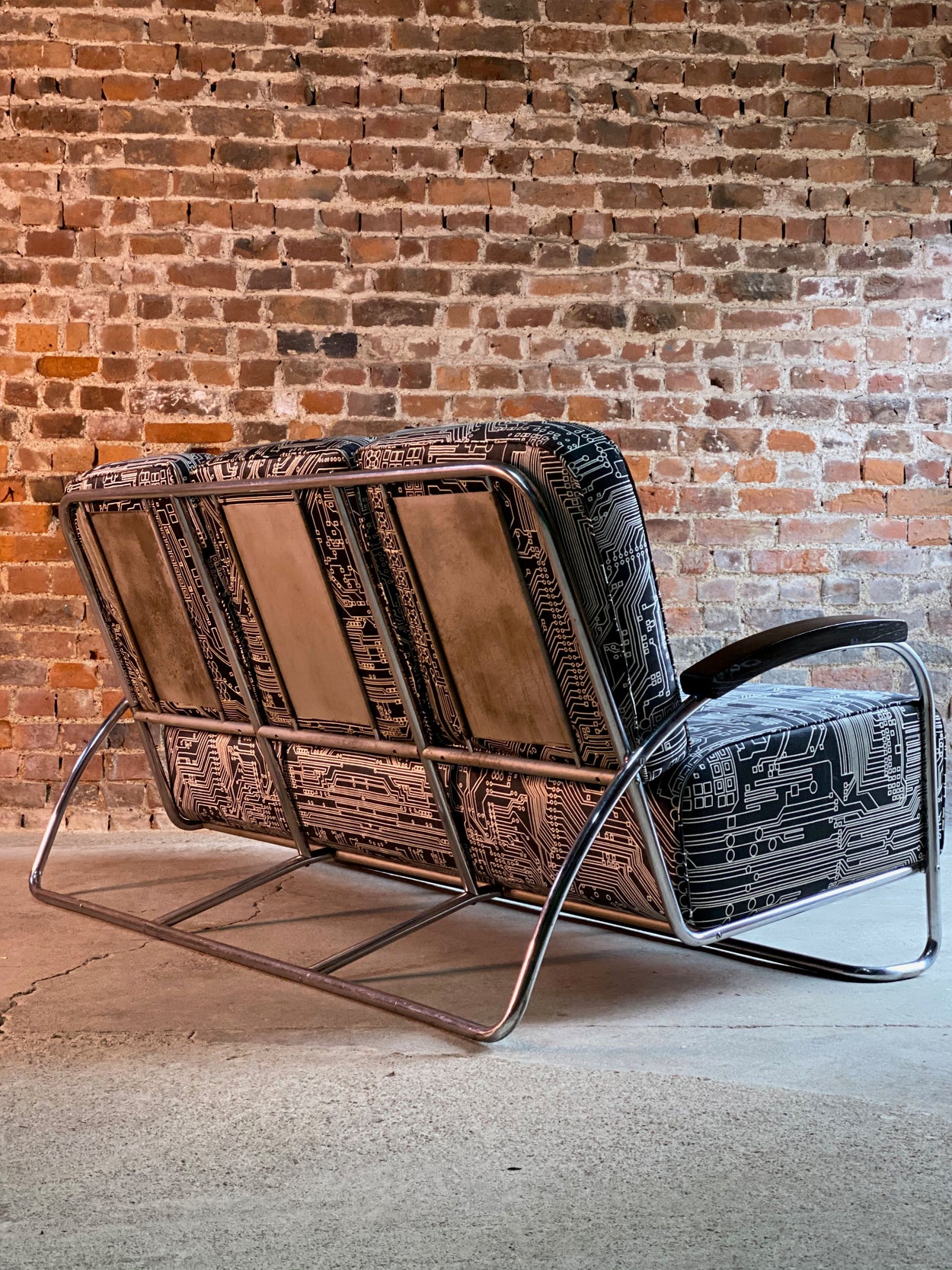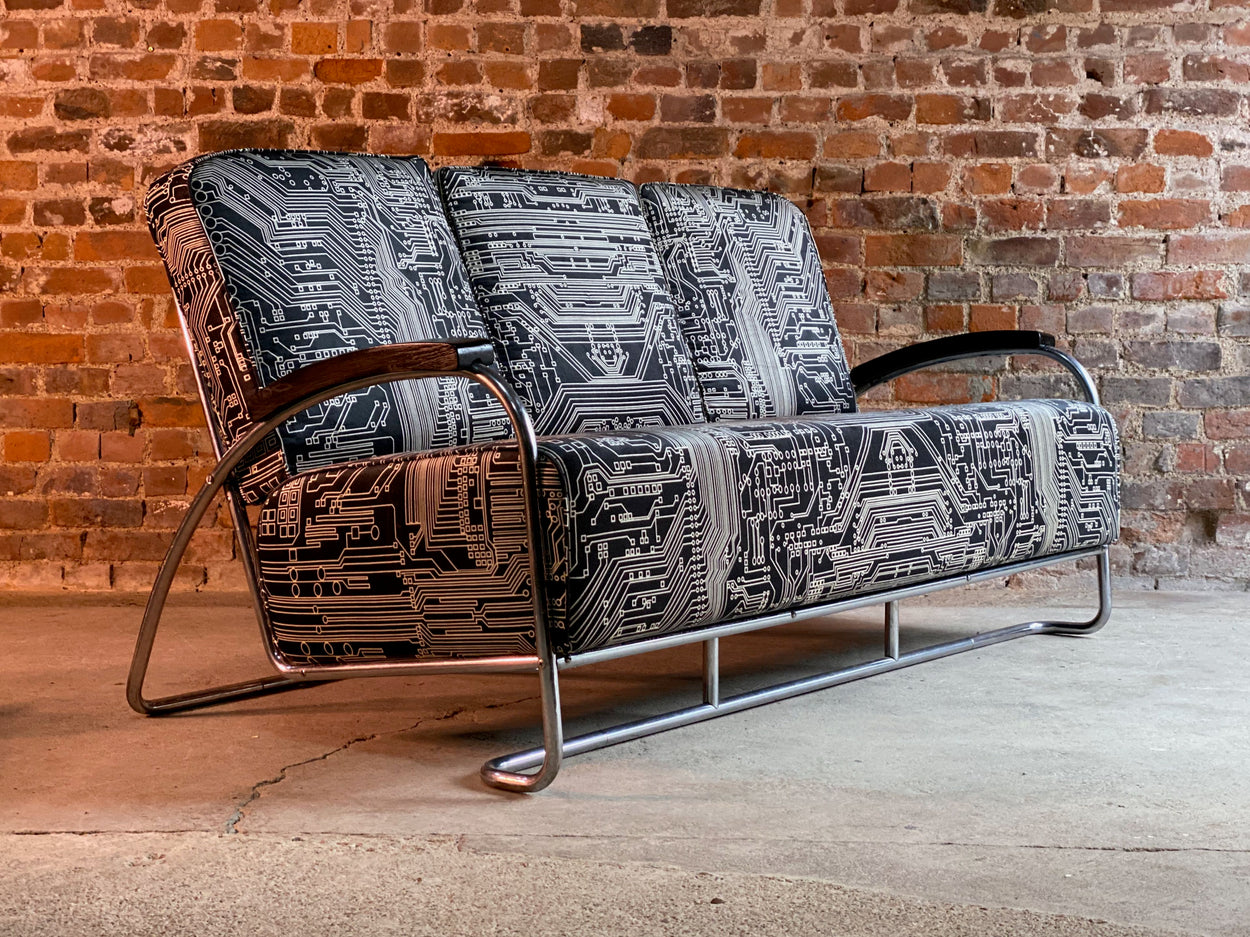 Kem Weber Three Seater Chrome Settee Art Deco Design USA 1930s
SOLD

Kem Weber Three Seater Chrome Settee Art Deco Design USA 1930s

Magnificent Kem Weber three seater art deco design settee USA circa 1930, The sofa re upholstered in matrix style black and white fabric, three back cushions, bolstered seat all raised on a chrome frame with two black hand rests, truly stunning design.


About Kem Weber (Designer)
Architect and designer Kem Weber arrived in the United States in the vanguard of a wave of progressive Central European talents — among them, Rudolph Schindler, Richard Neutra, Paul T. Frankl and Ilonka Karascz — who would profoundly affect the course of modernism in the United States. In his new home, Weber created a wholly American form of modern design that is sleek and stylish, yet comfortable and practical.

Karl Emanuel Martin Weber — "Kem" was his self-styled nom d'usage — was born and trained in Berlin. In 1914, he became an accidental immigrant to the U.S.. Sent to San Francisco by his teacher-turned-employer, architect Bruno Paul, to oversee an installation at a global design expo, Weber was marooned by the outbreak of World War I. But he quickly grew to love California, even if his early years there were difficult. When design commissions were hard to find, he took jobs as a lumberjack, chicken farmer and art school teacher. (He gained U.S. citizenship in 1924.)
In the mid-1920s, while working for the Los Angeles–based Barker Bros. department store — the largest furniture retailer in the country at the time — Weber regularly traveled around the nation to deliver lectures on modernism. His reputation as a champion of a new, clean and elegant style earned him architectural commissions and contracts to design furniture and items such silverware, coffee services and cocktail shakers. His masterpiece is the Airline lounge chair, designed 1934-1935. With its raked, gently angular frame and cantilevered seat, the chair suggests movement, speed and forward progress. Though it seemed perfect for mass production, Weber was never able to convince a major manufacturer to take it on. In the end, fewer than 300 Airline chairs were made. Today, those may be the rarest examples of Weber's work, but are always worth looking out for. As you will see on these pages, his designs are both intelligent and stylish. They deserve to be a part of any serious collection of American modernism.

Condition report: The sofa is offered in good vintage condition, minor wear to frame, upholstery in good order.

Measurements:
Height: 34" Inches / 87cm
Width: 70" Inches / 178cm
Depth: 35" Inches / 90cm
Floor to seat: 18.9" inches / 48cm


Delivery:

Free delivery is offered to England & Wales