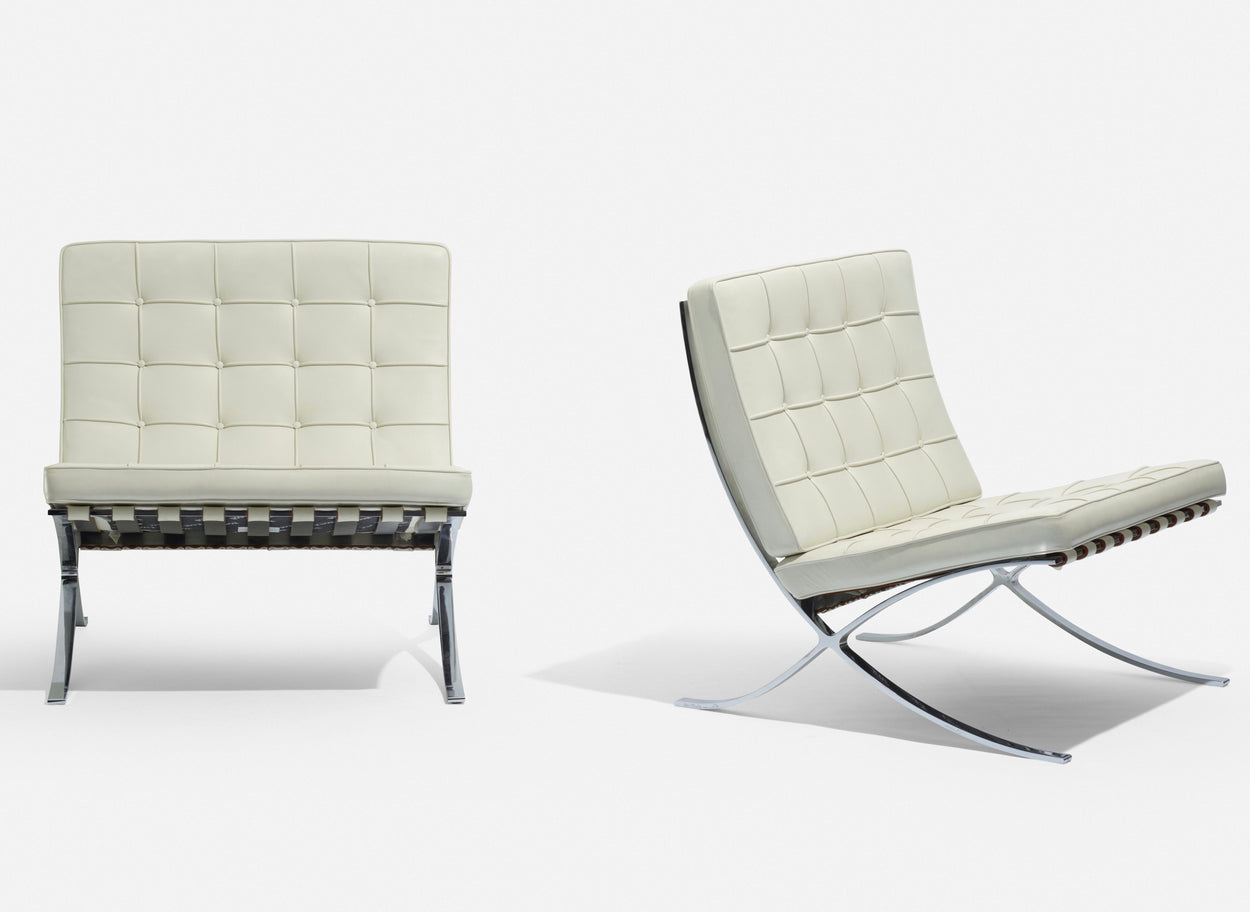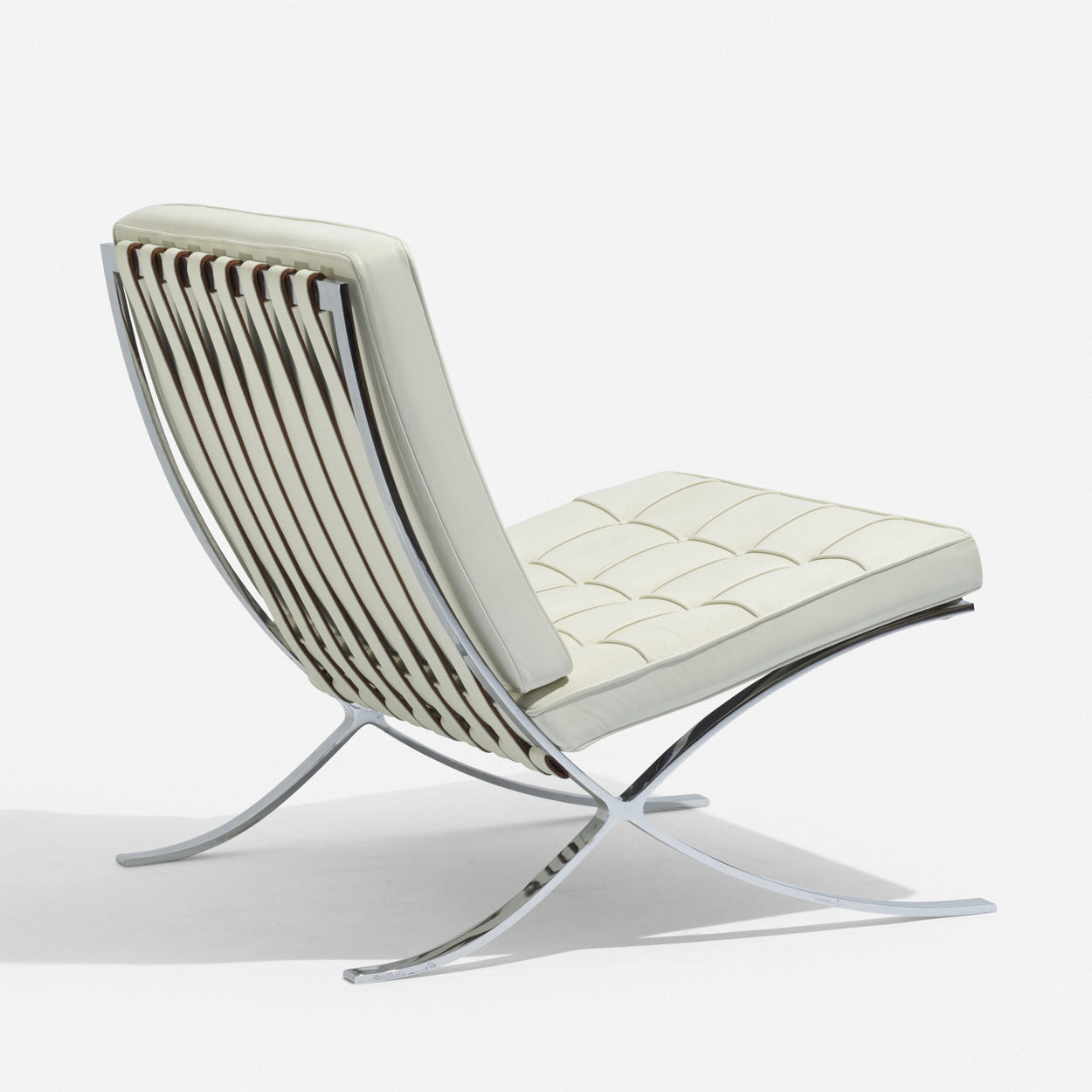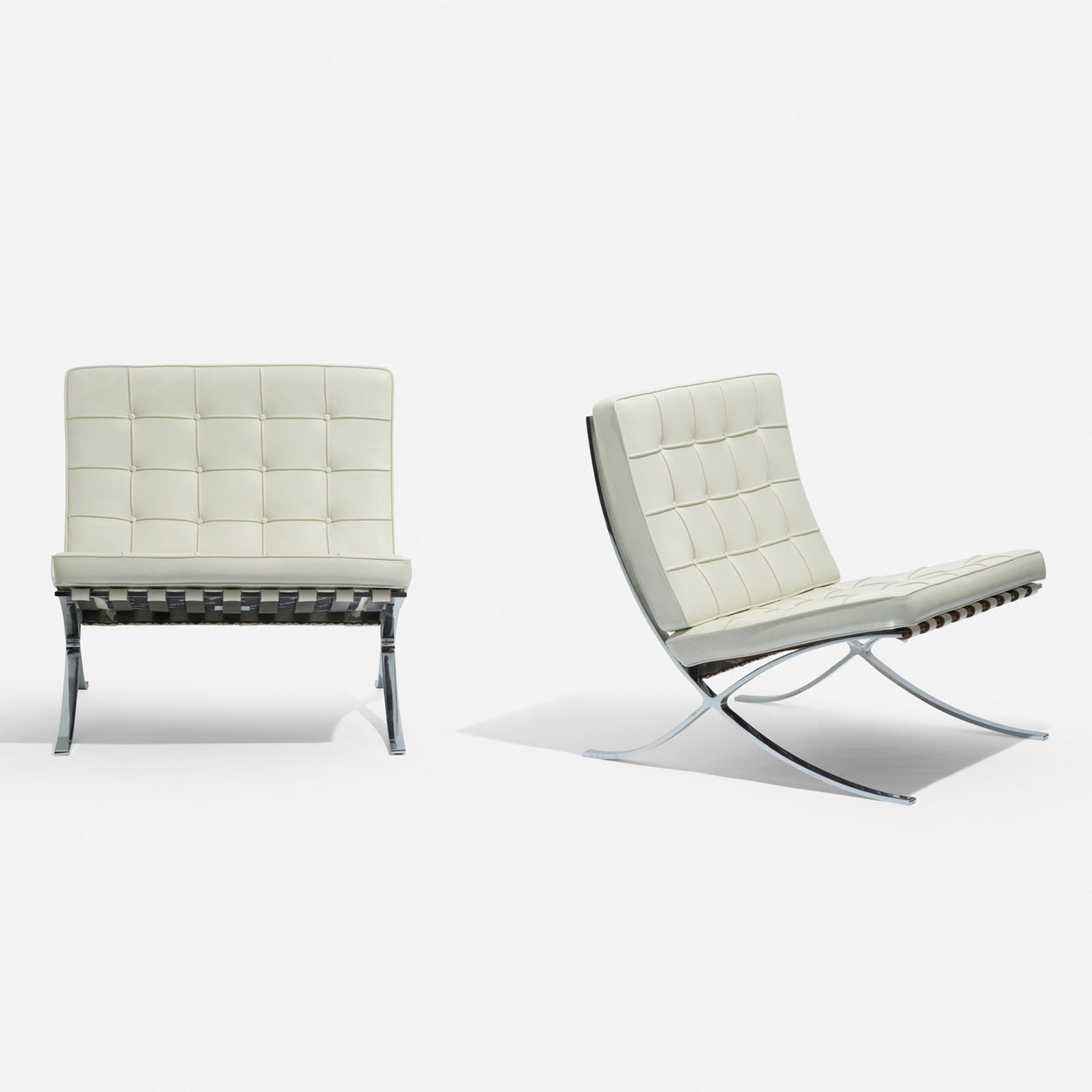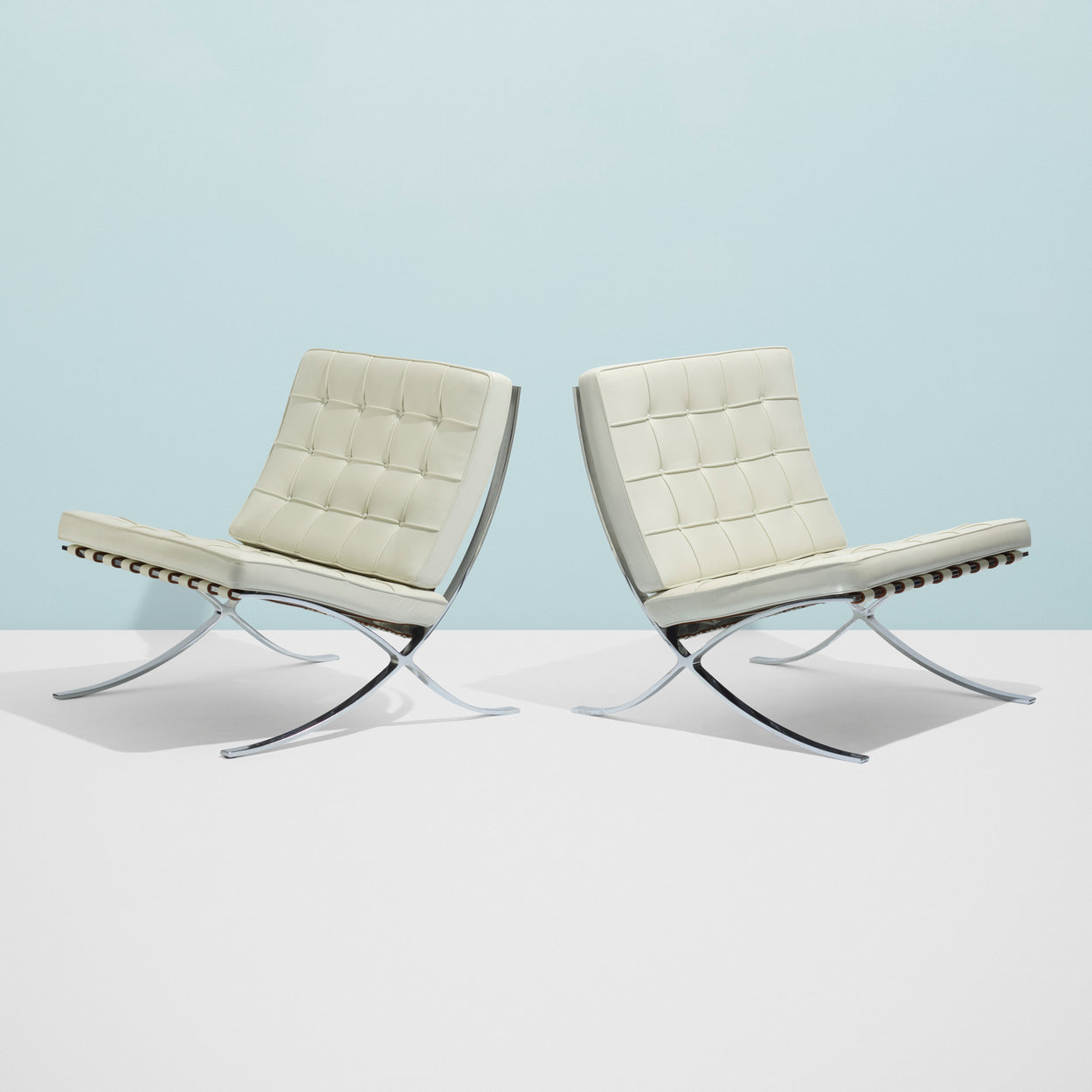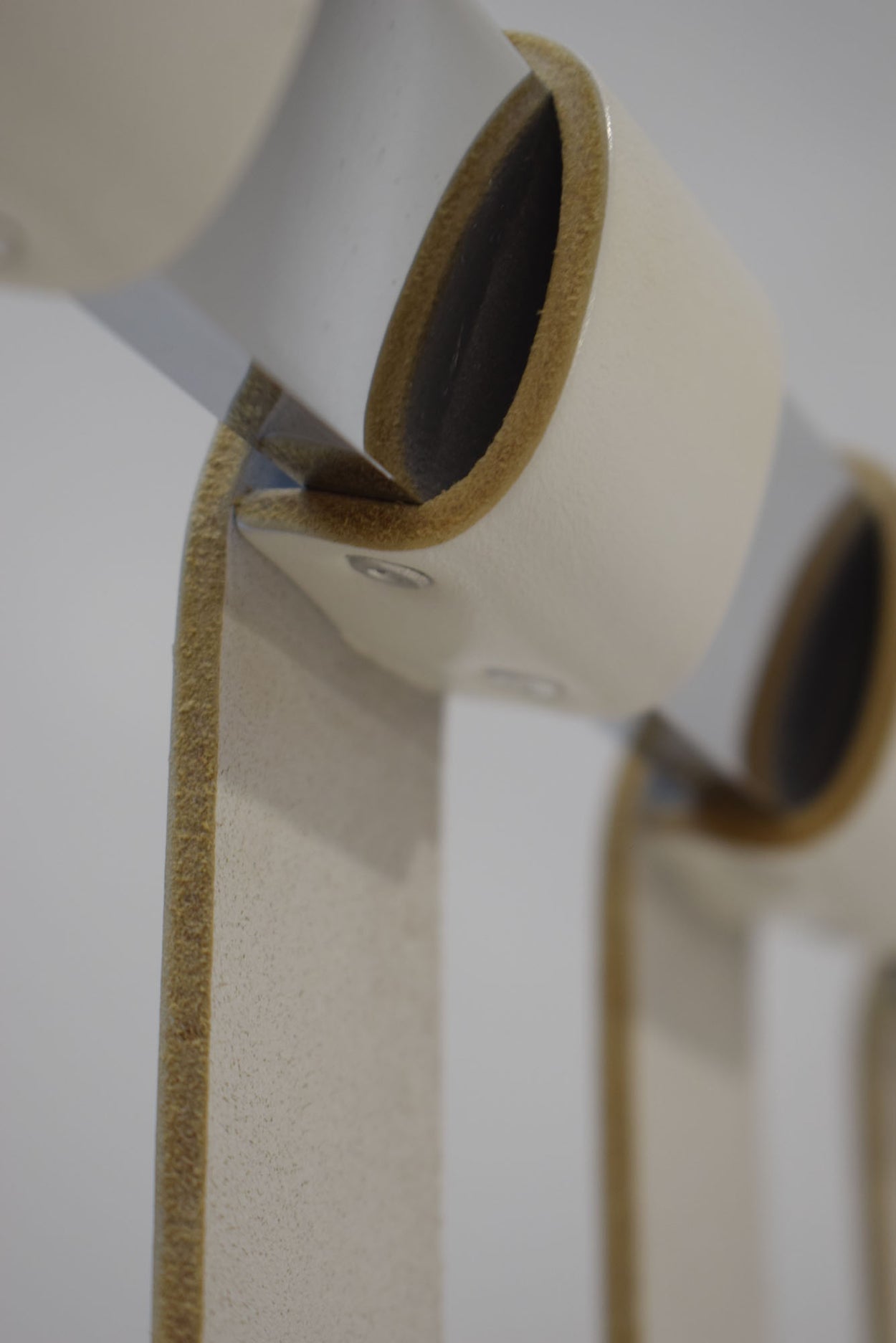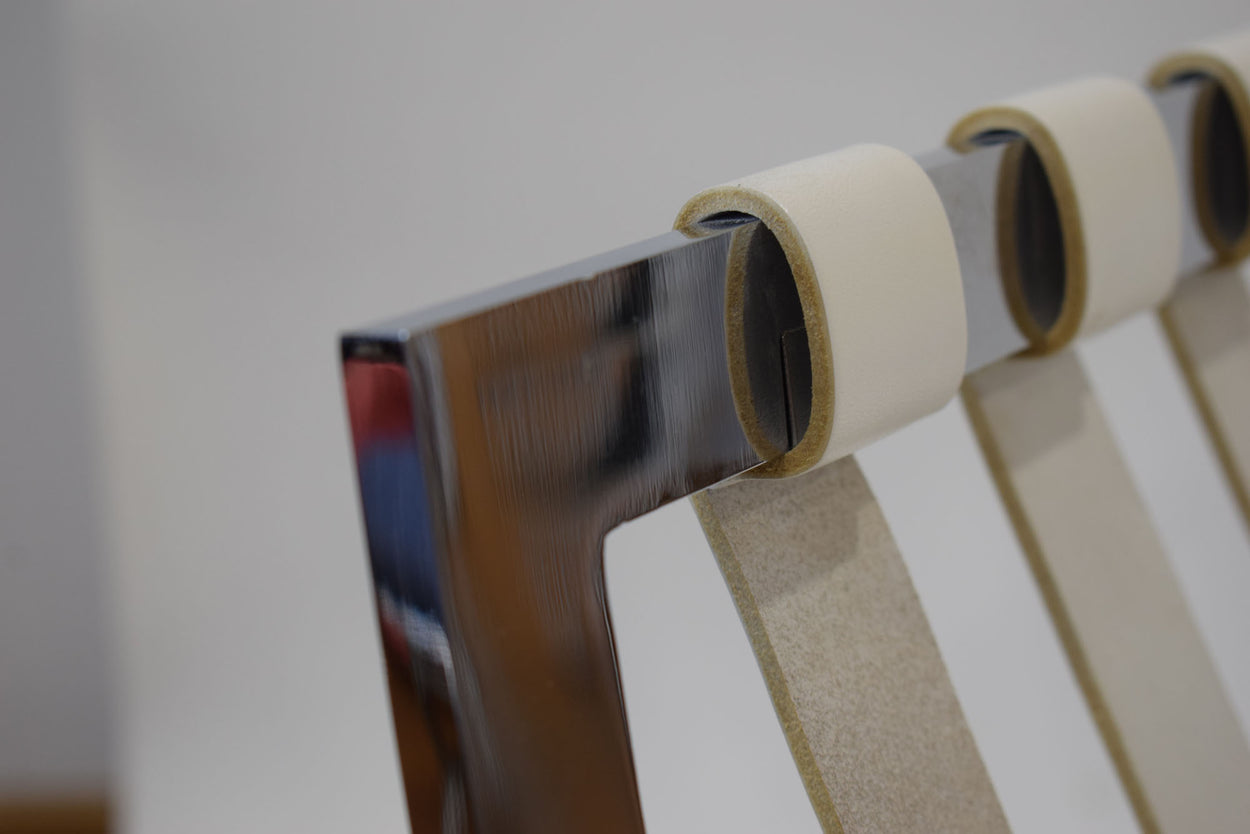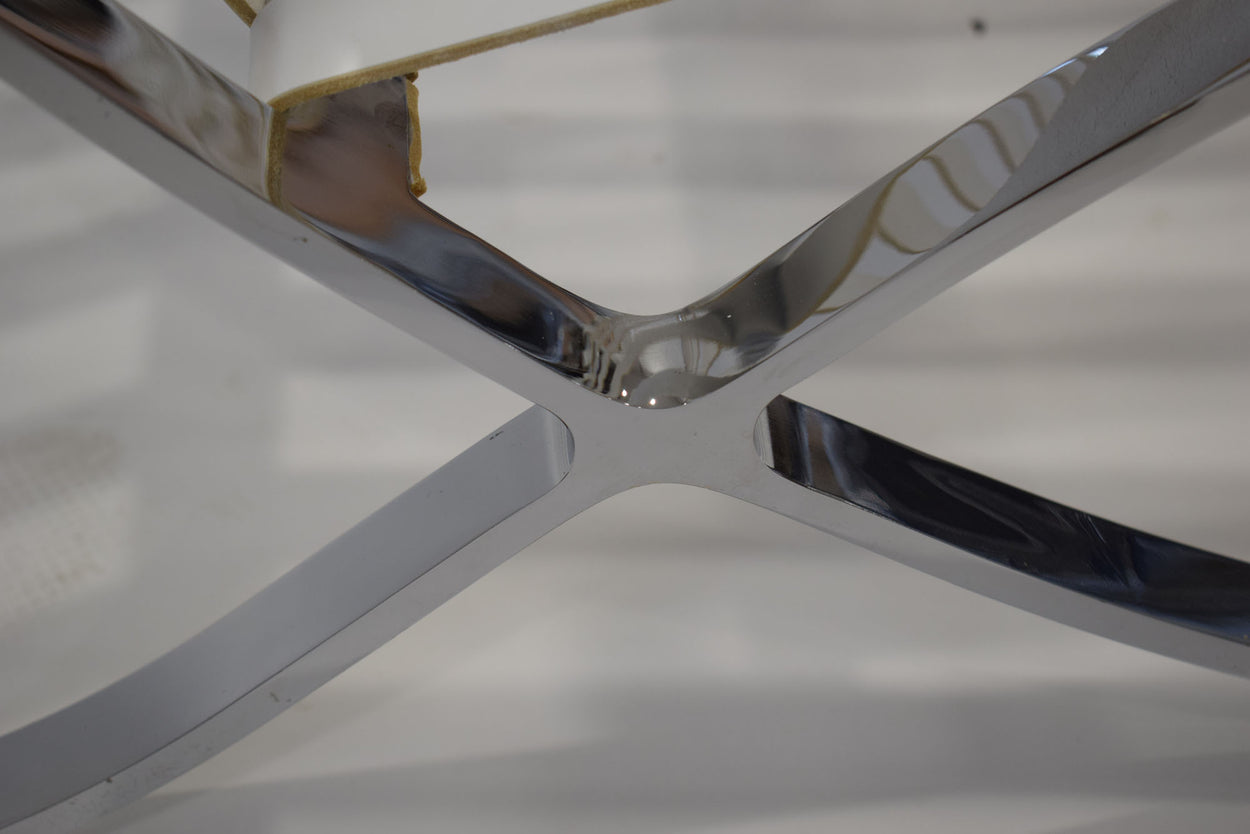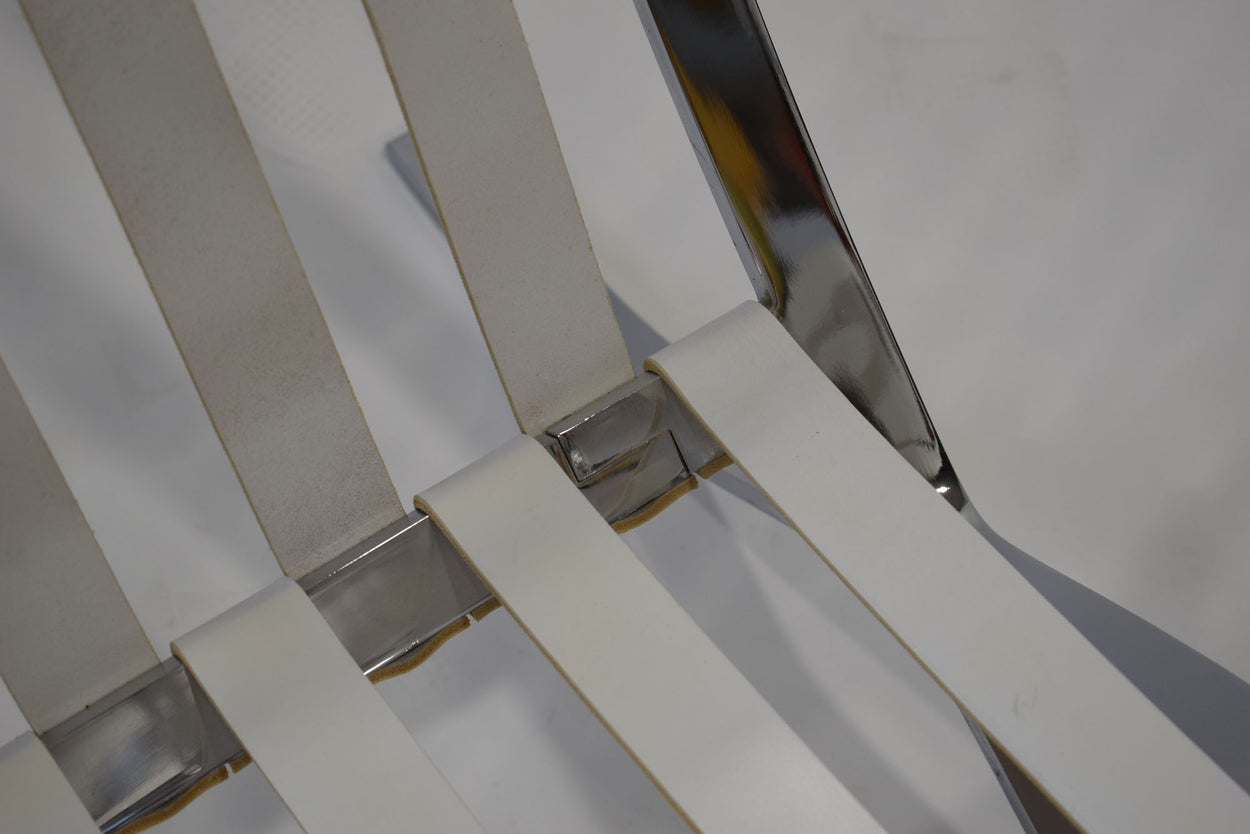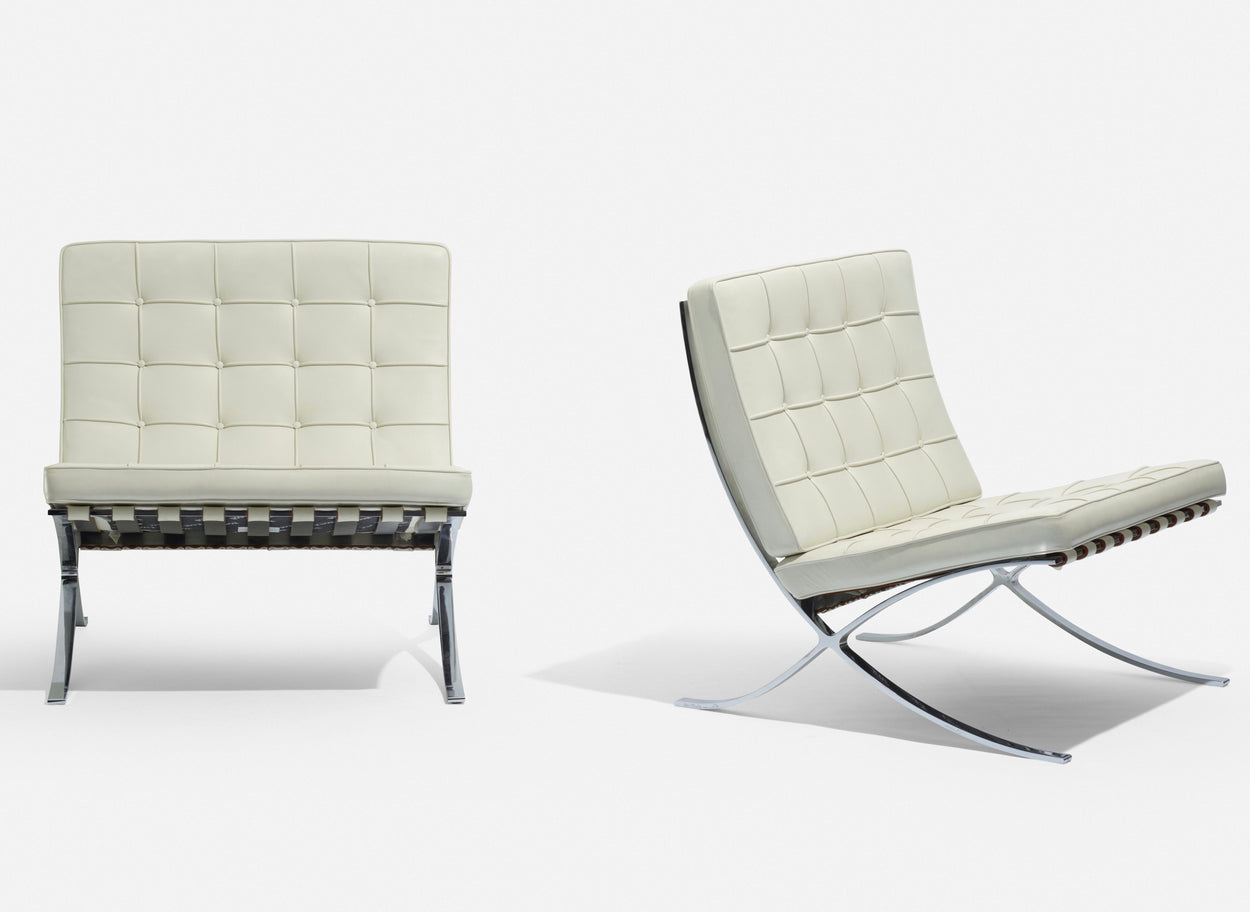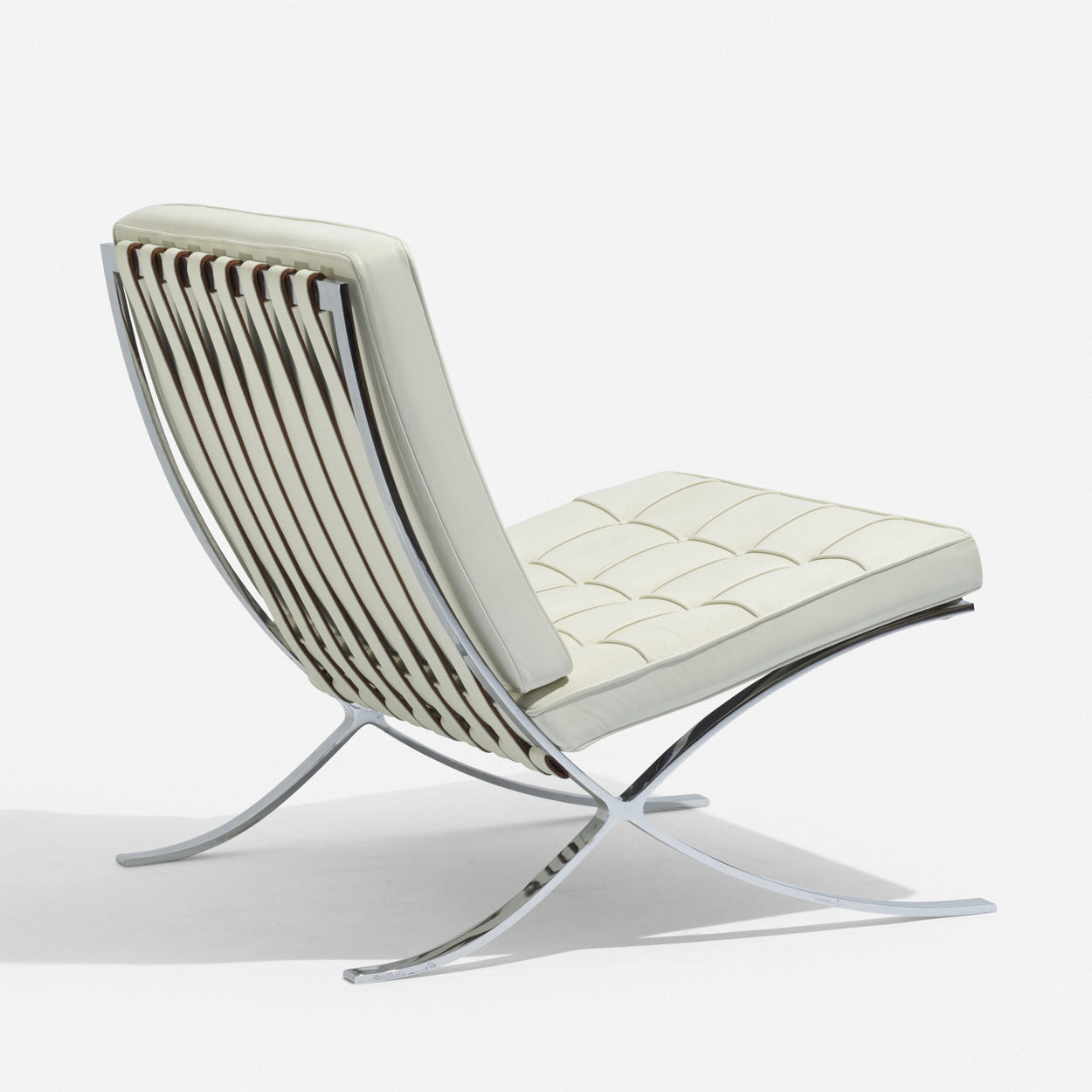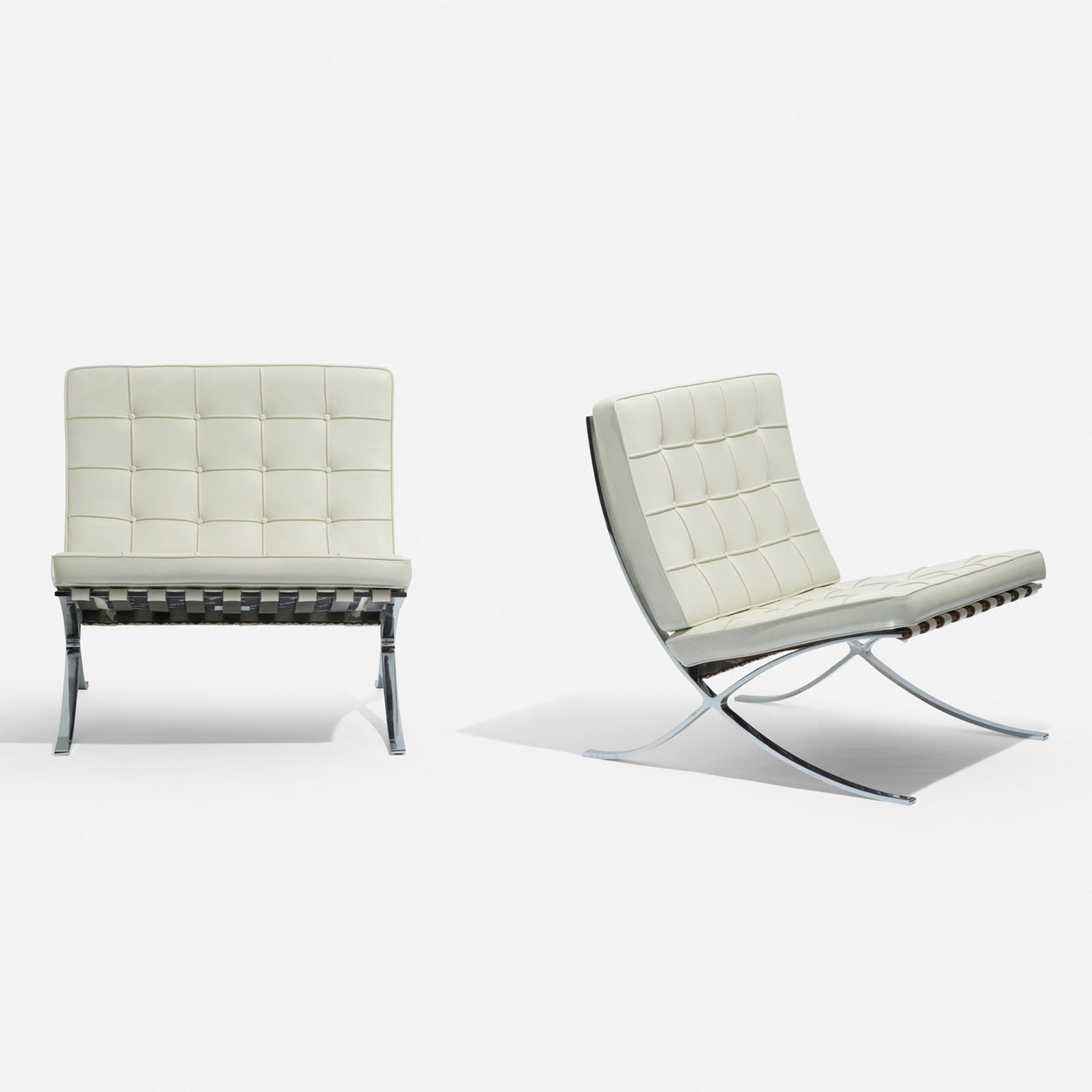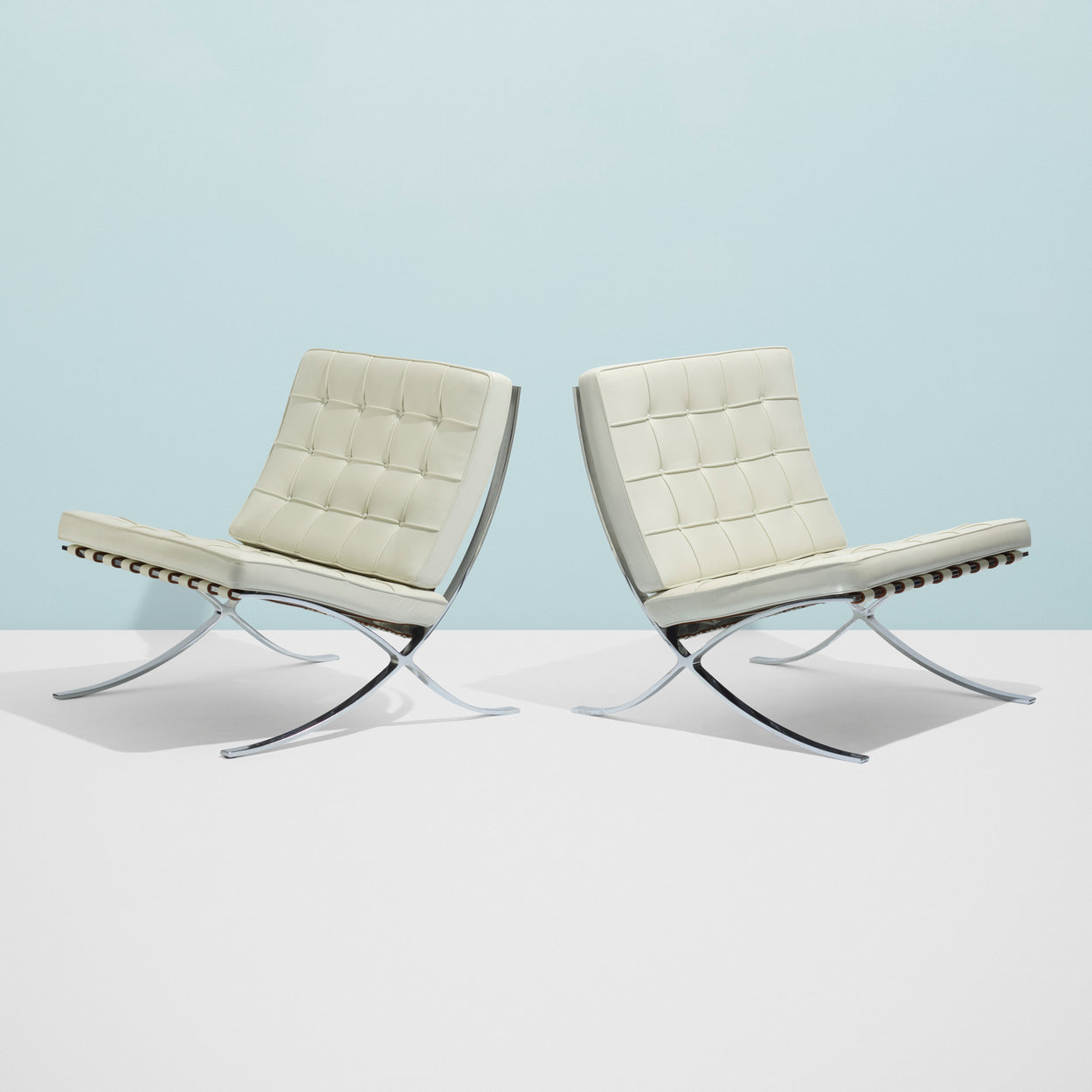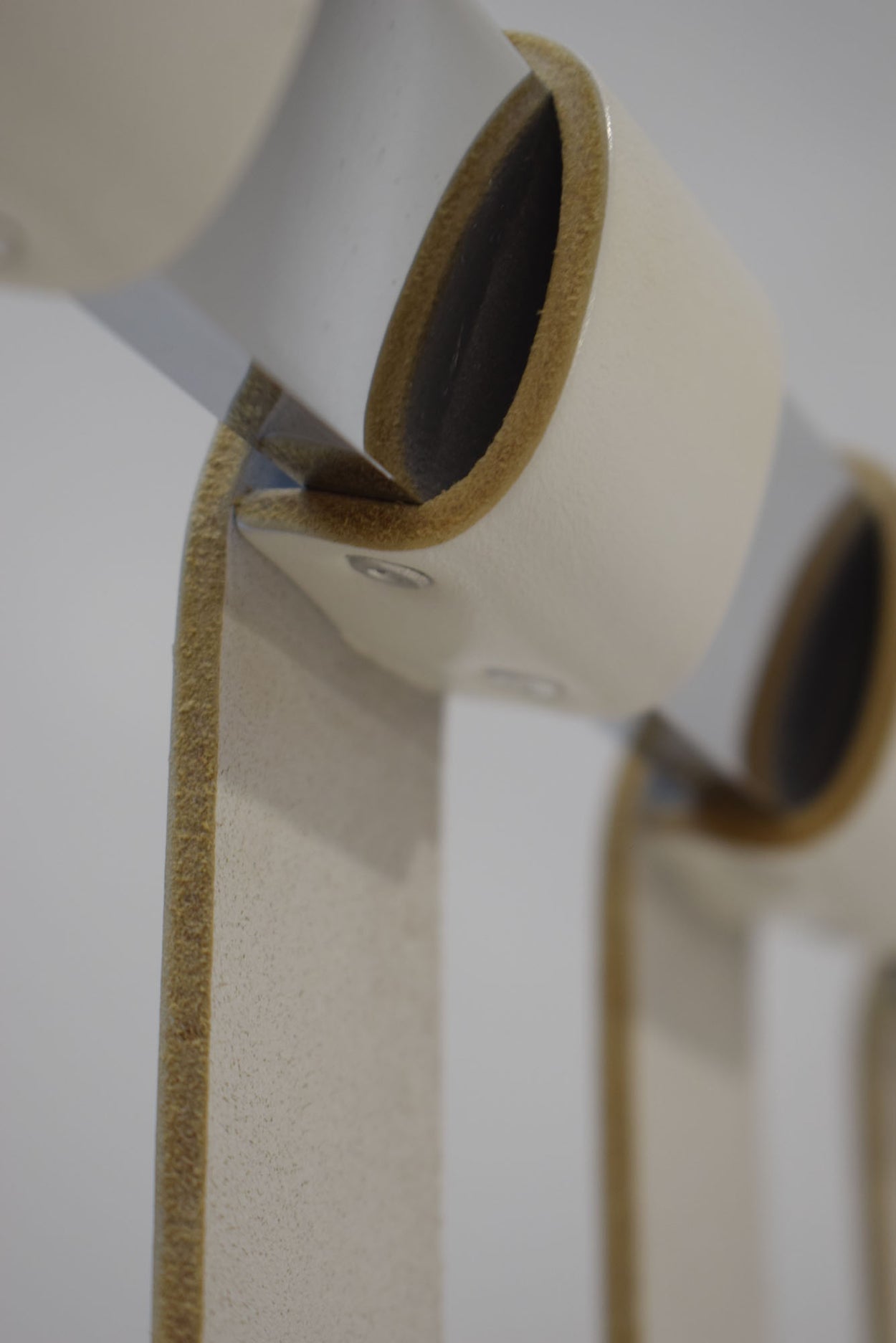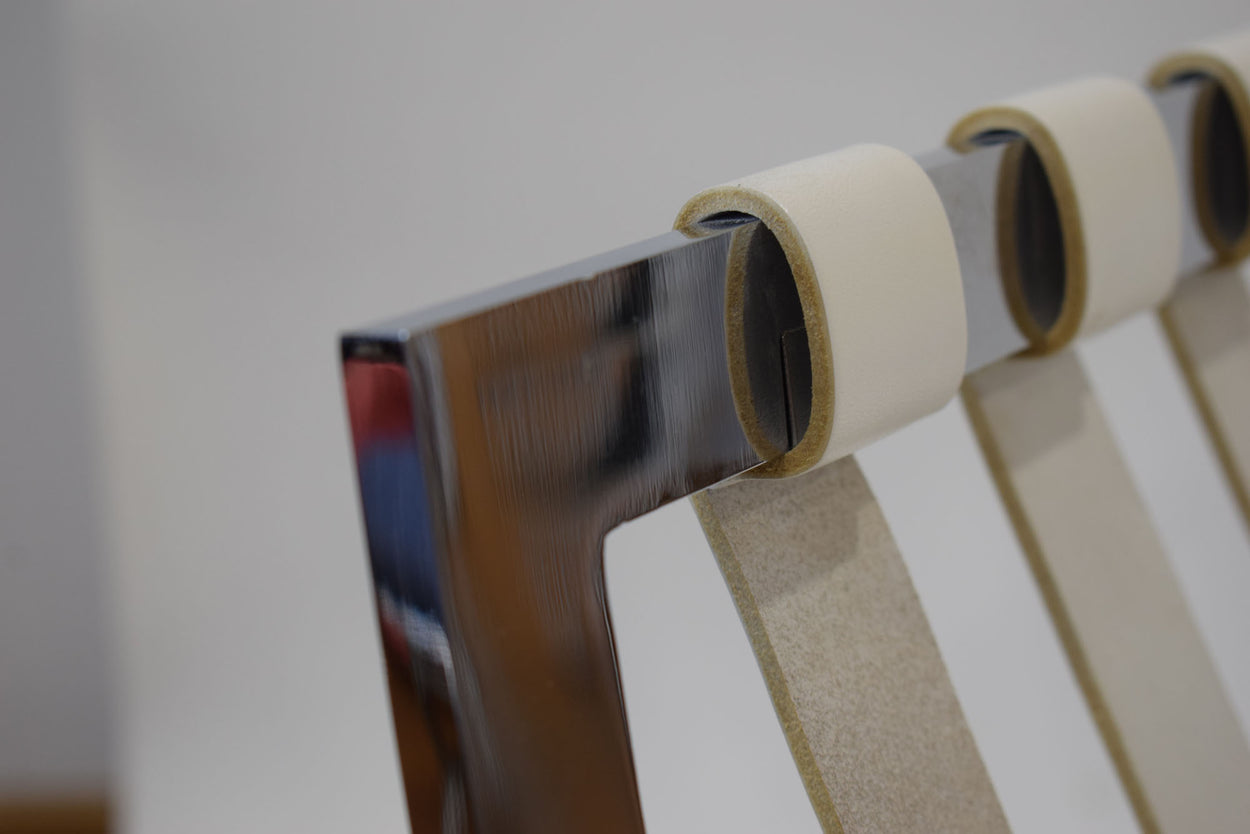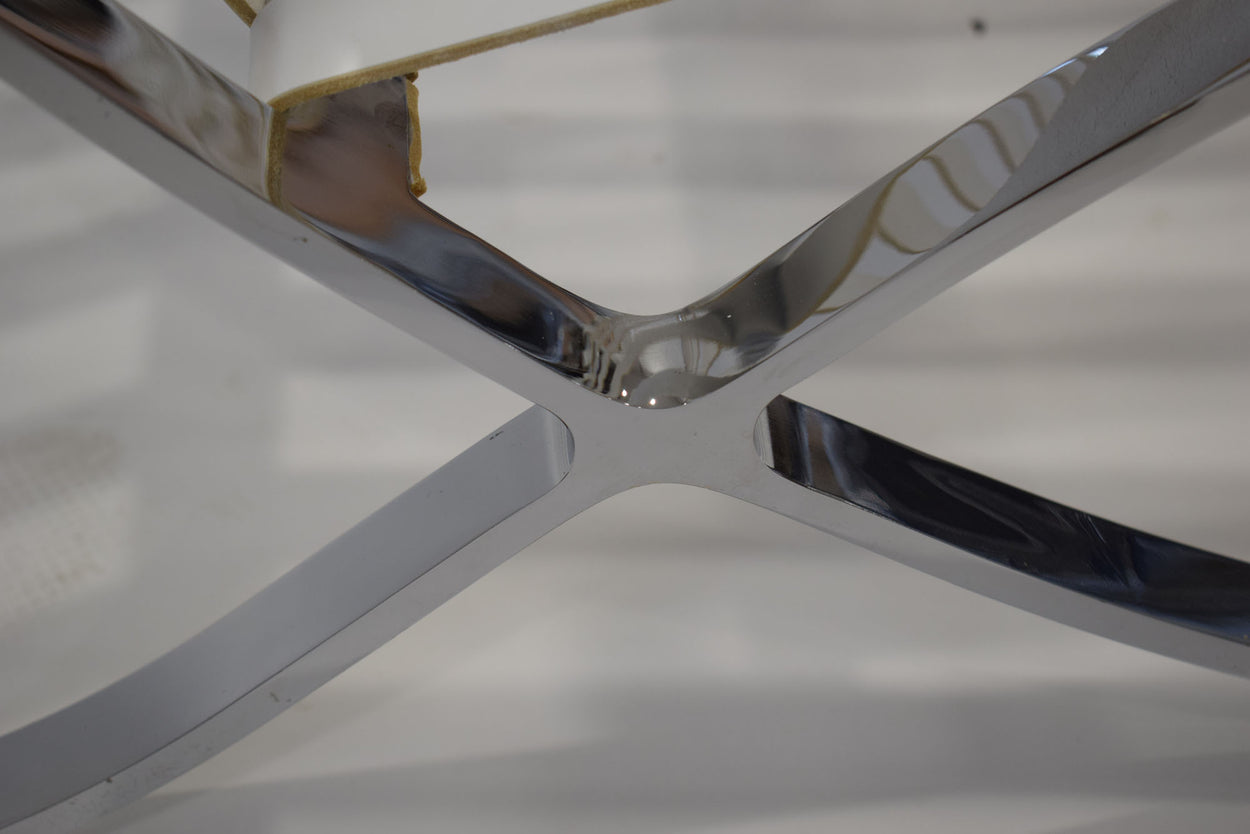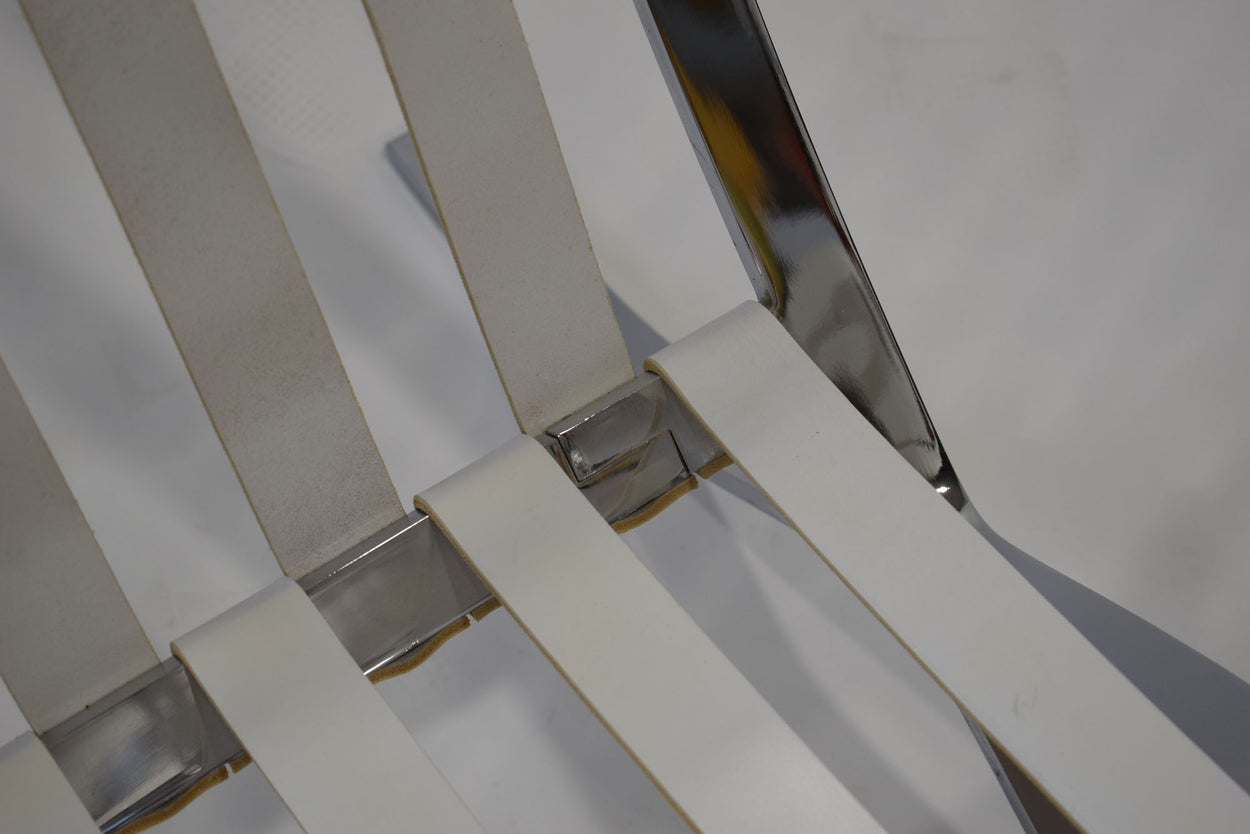 Mies van der Rohe Barcelona Chairs By Knoll Studio USA Circa 1995
SOLD
Ludwig Mies van der Rohe Barcelona Chairs By Knoll Studio USA Circa 1994

Magnificent Mies van der Rohe Barcelona Chairs by Knoll Studio USA 1994, finished in white leather a true design classic that gets better with time.
Provenance: From the estate of original owner who purchased the chairs from new, this version is unstamped.

Background: The Knoll Barcelona chair is a true icon of modernist furniture design designed by Mies van der Rohe and Lilly Reich, for the German Pavilion at the International Exposition of 1929, hosted by Barcelona, Catalonia, Spain. The chair was first used in Villa Tugendhat, a private residence, designed by Mies in Brno, the Barcelona Chair was actually used as a throne for King Alfonso XIII at the exhibition's opening ceremony. The handmade process involved in making it is time consuming, the upholsterer uses 40 Individual leather panels for the chair and 16 for the stool, the leather panels are cut, hand-welted and hand-tufted from a single cowhide. The Barcelona chair is often copied (a form of flattery in our opinion to the timelessness of the design) but never bettered, the Knoll original version is truly outstanding. Also comes with an Ottoman for extra comfort.

Mid Century Modern
Bauhaus Design
Mies van der Rohe
Knoll Studio
Circa 1994
Original
Barcelona Chairs Pair
Cowhide Belting Straps.
Spinneyback Leather
Mies Van Der Rohe
Designed in 1929
The set is offered in very good vintage condition and with age related wear, the leather has minor scuff marks  as to be expected, please refer to images, the chrome is in perfect condition with no tarnishing.
Height 30.31" / 77cm
Width 29.52"  / 75cm
Depth 30.31" / 77cm
Seat height 16.92" / 43cm

Free delivery is offered to England & Wales only when buyer pays full asking price, next day delivery is not possible due to the size of the piece, please allow between 7-14 days delivery