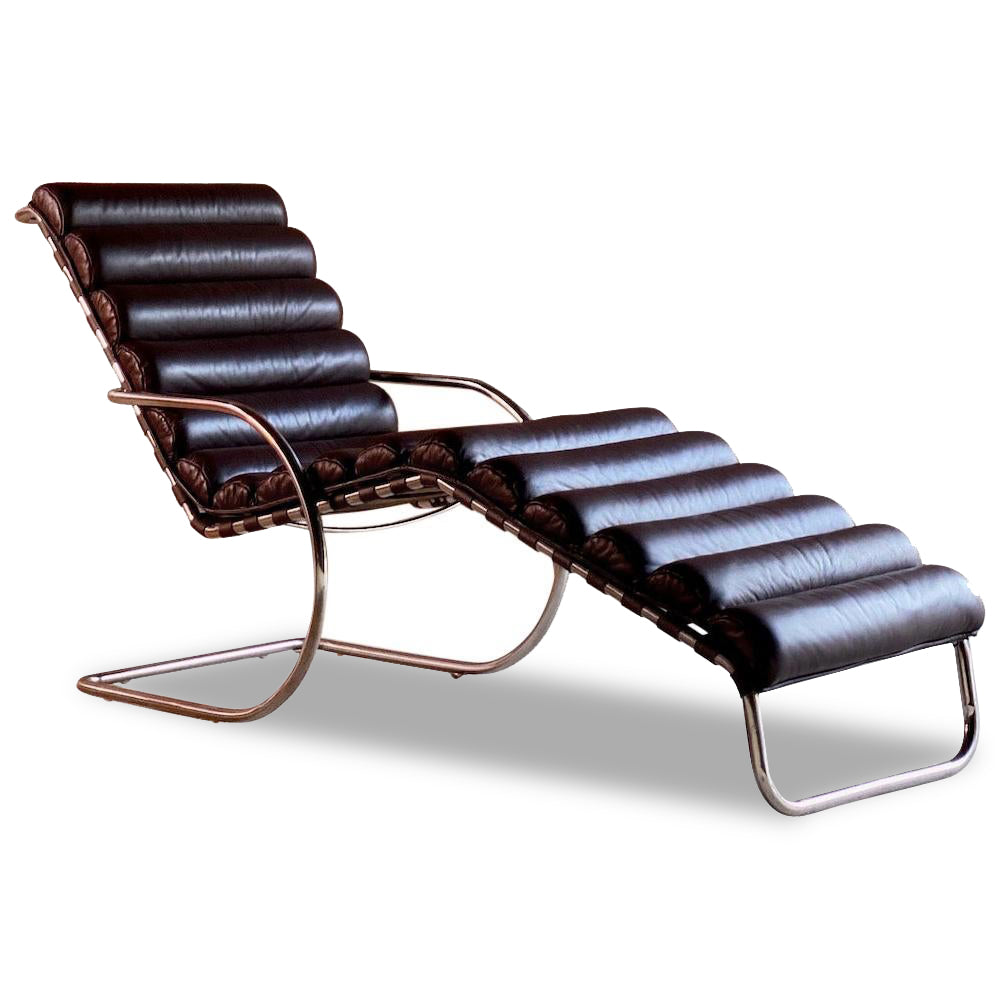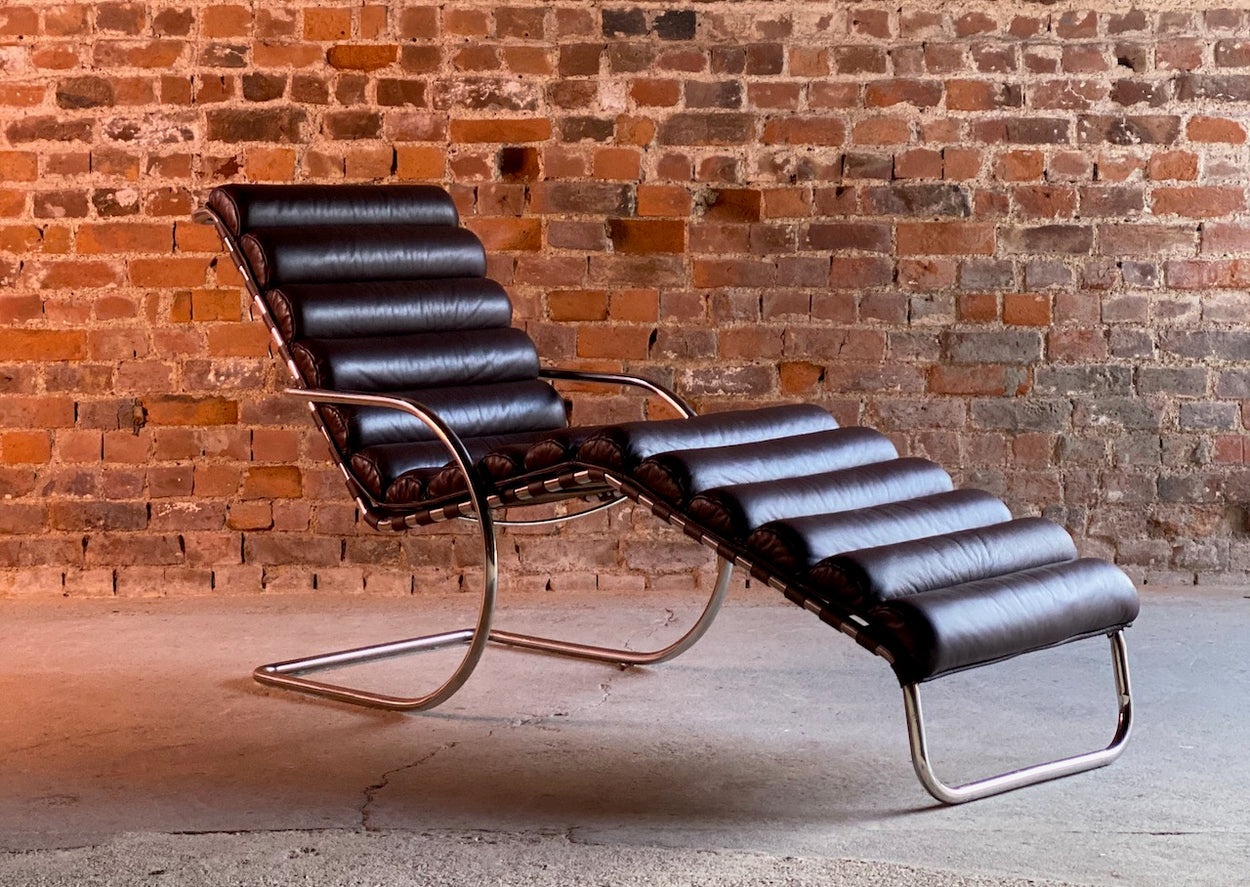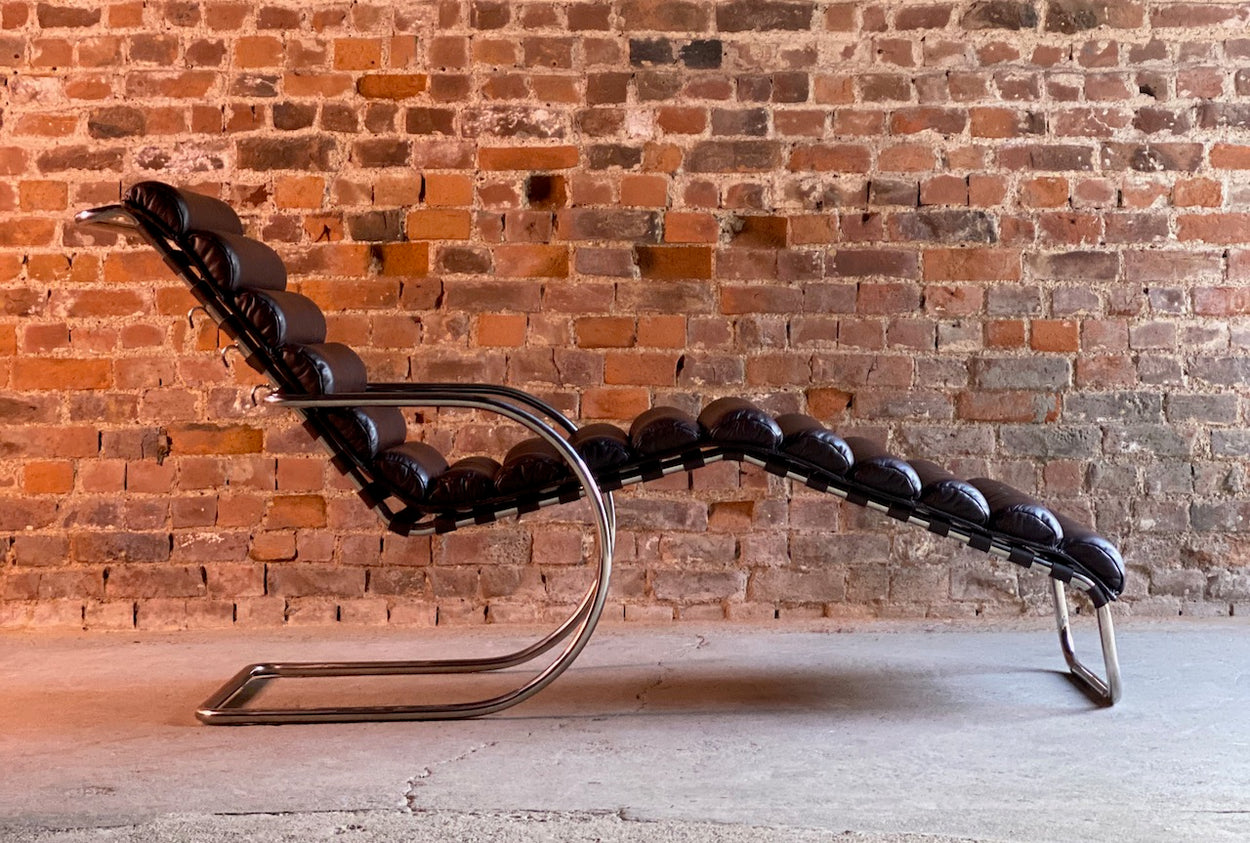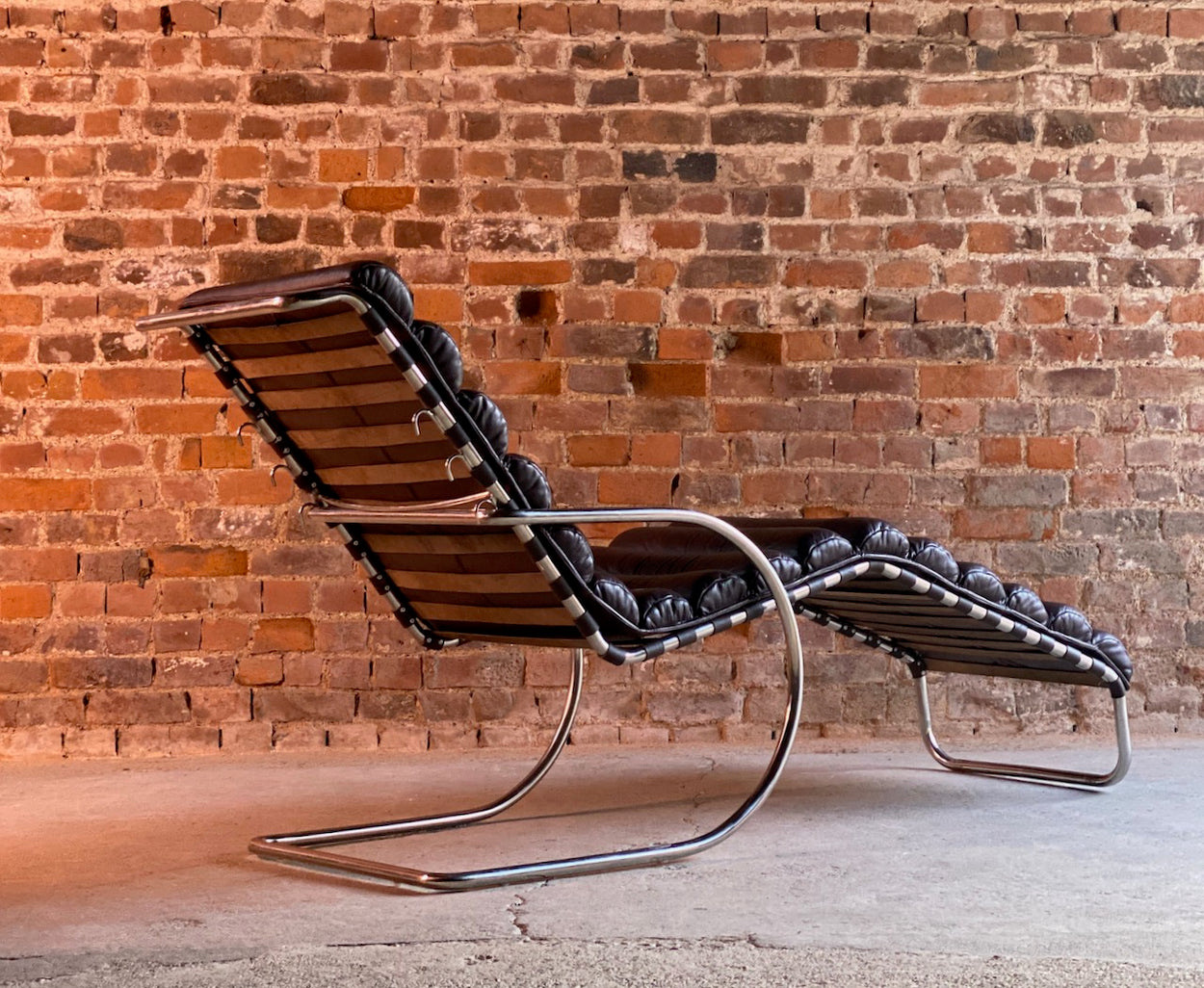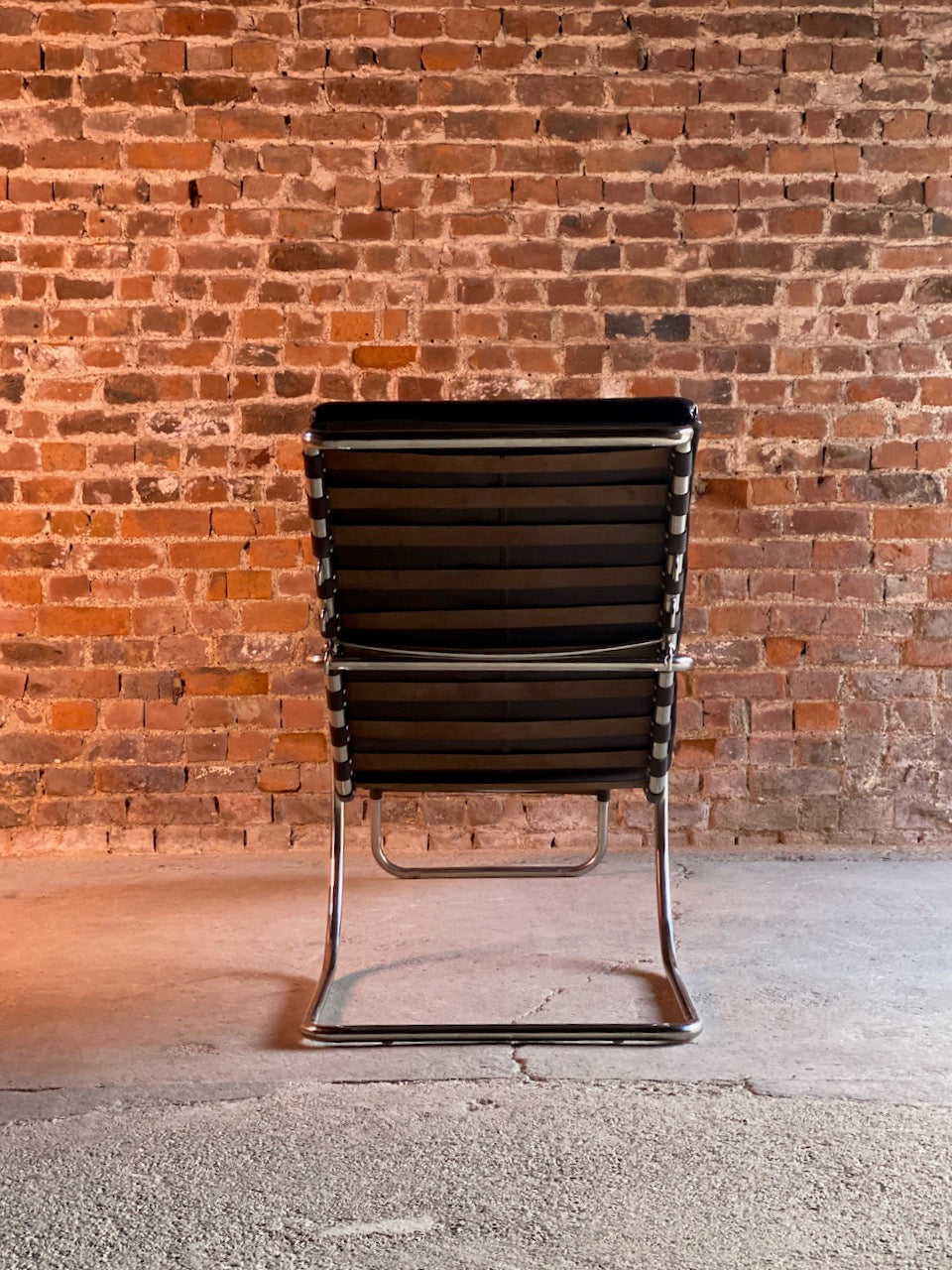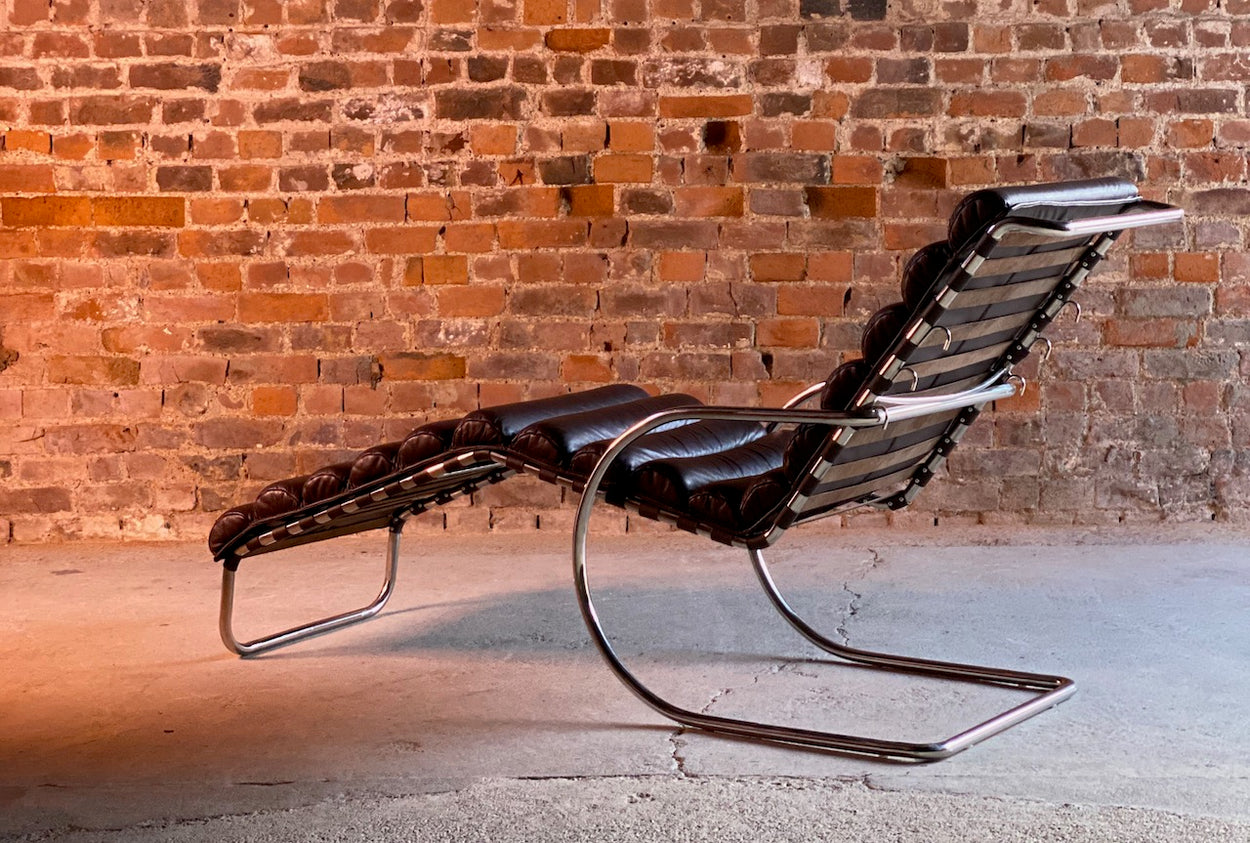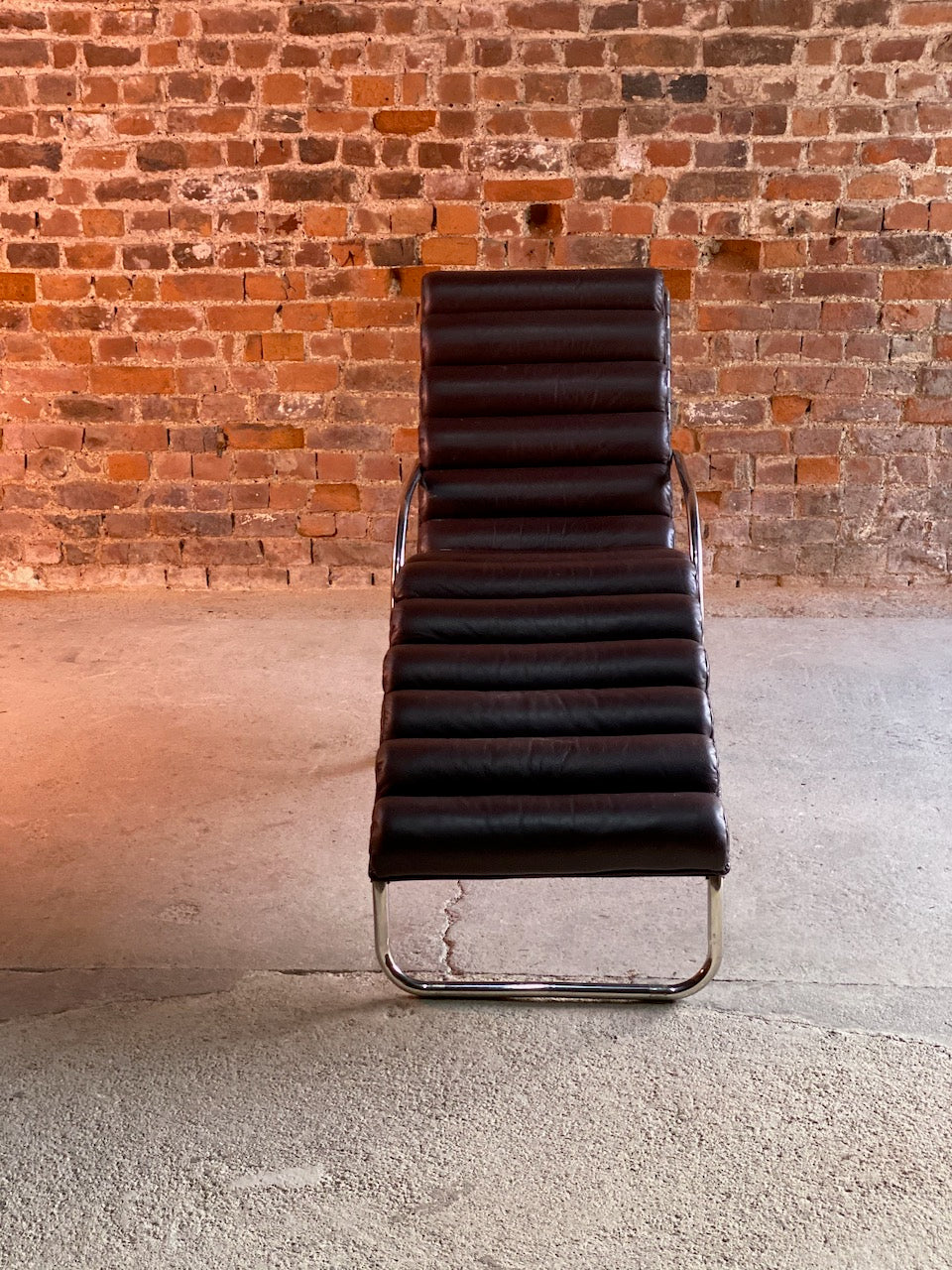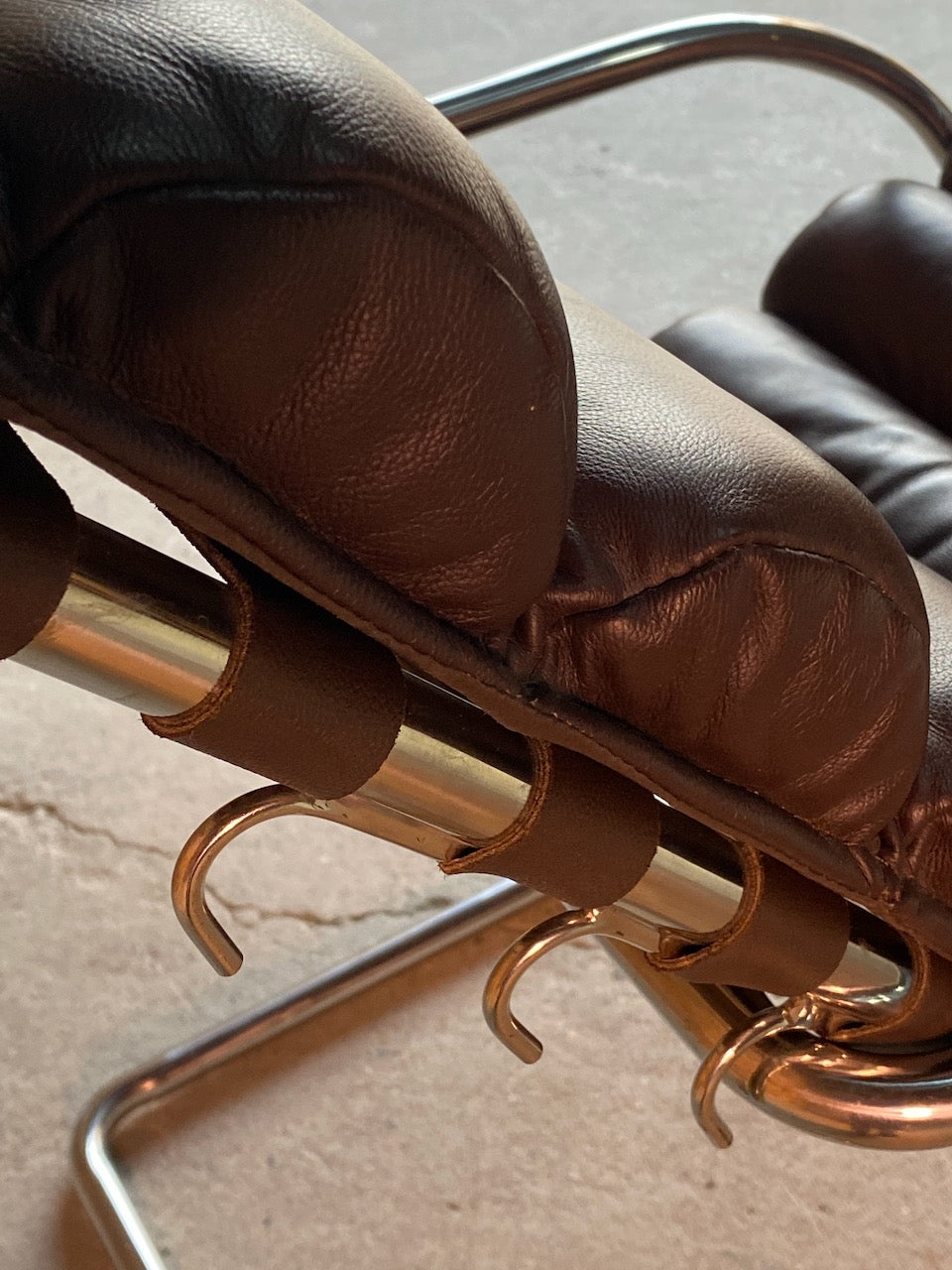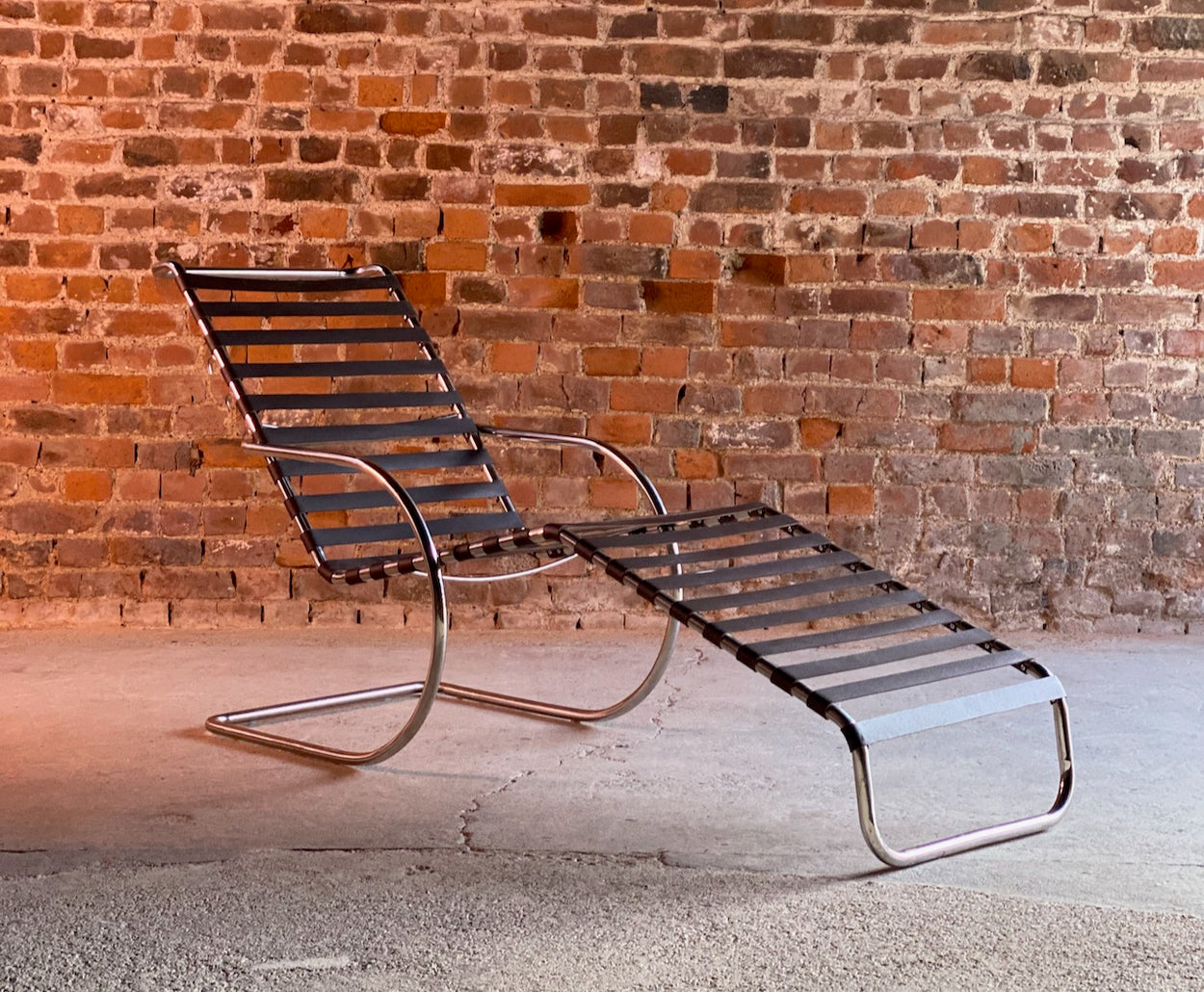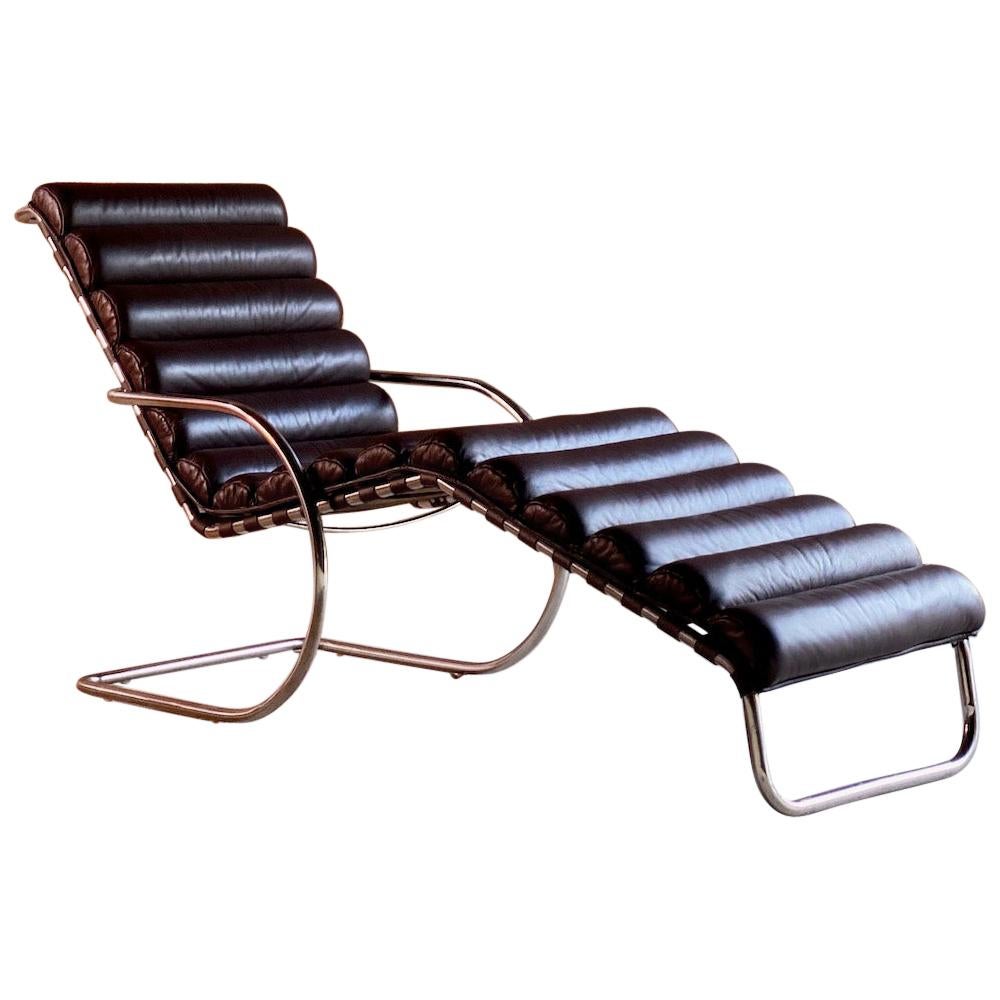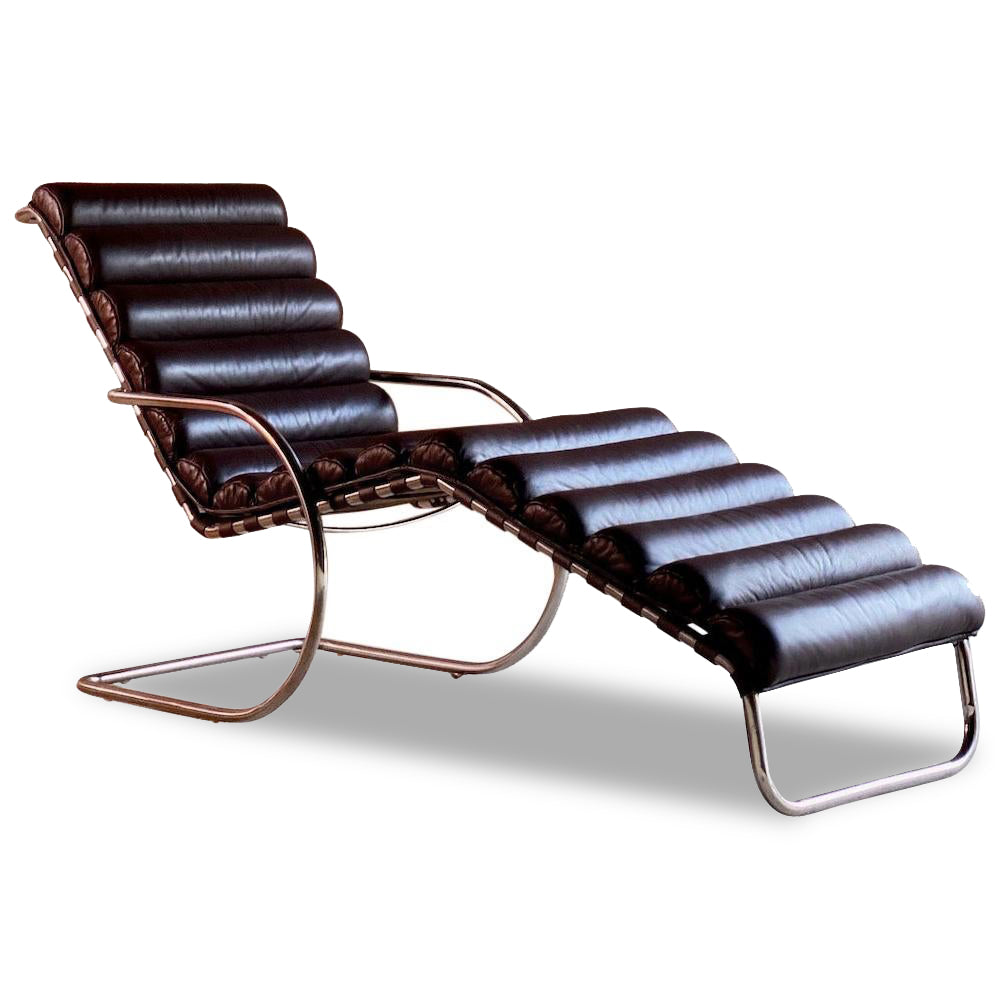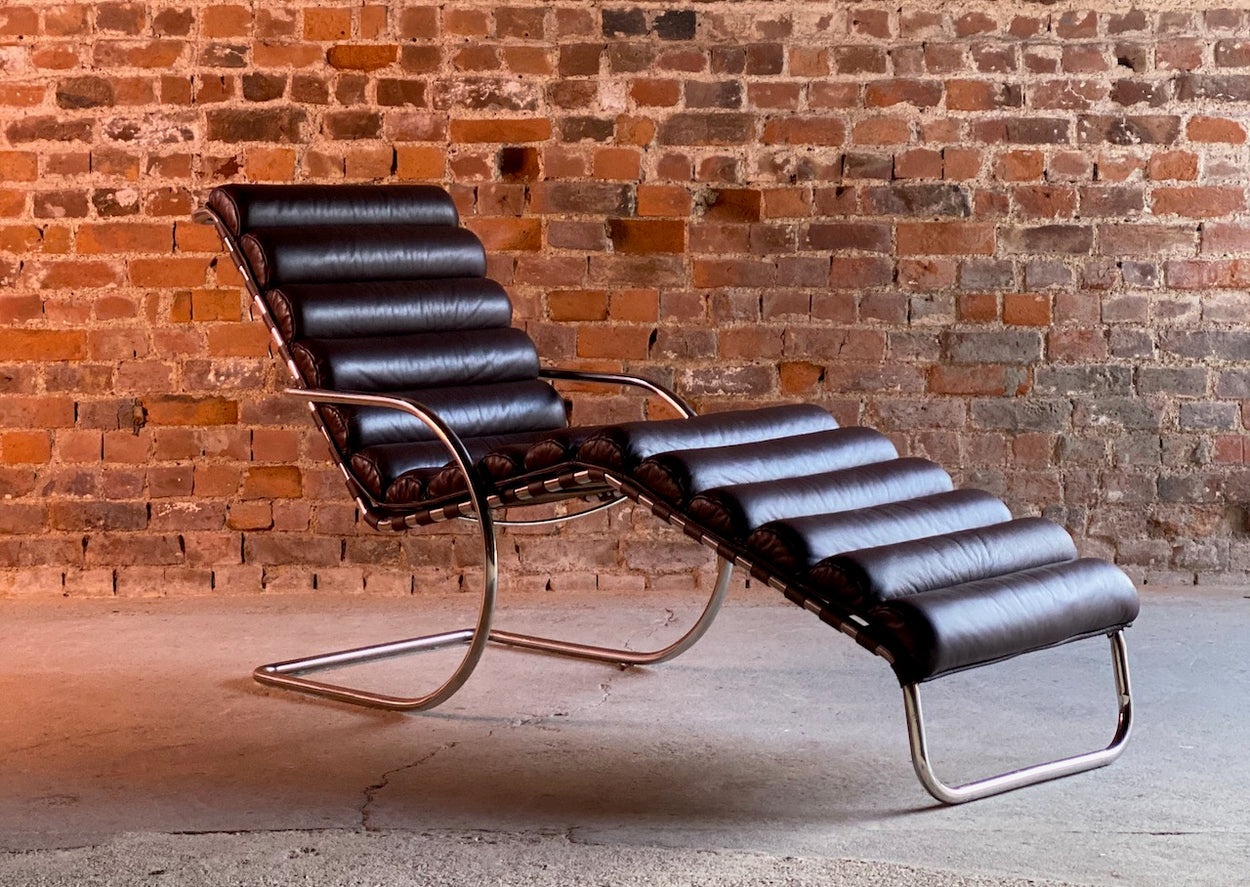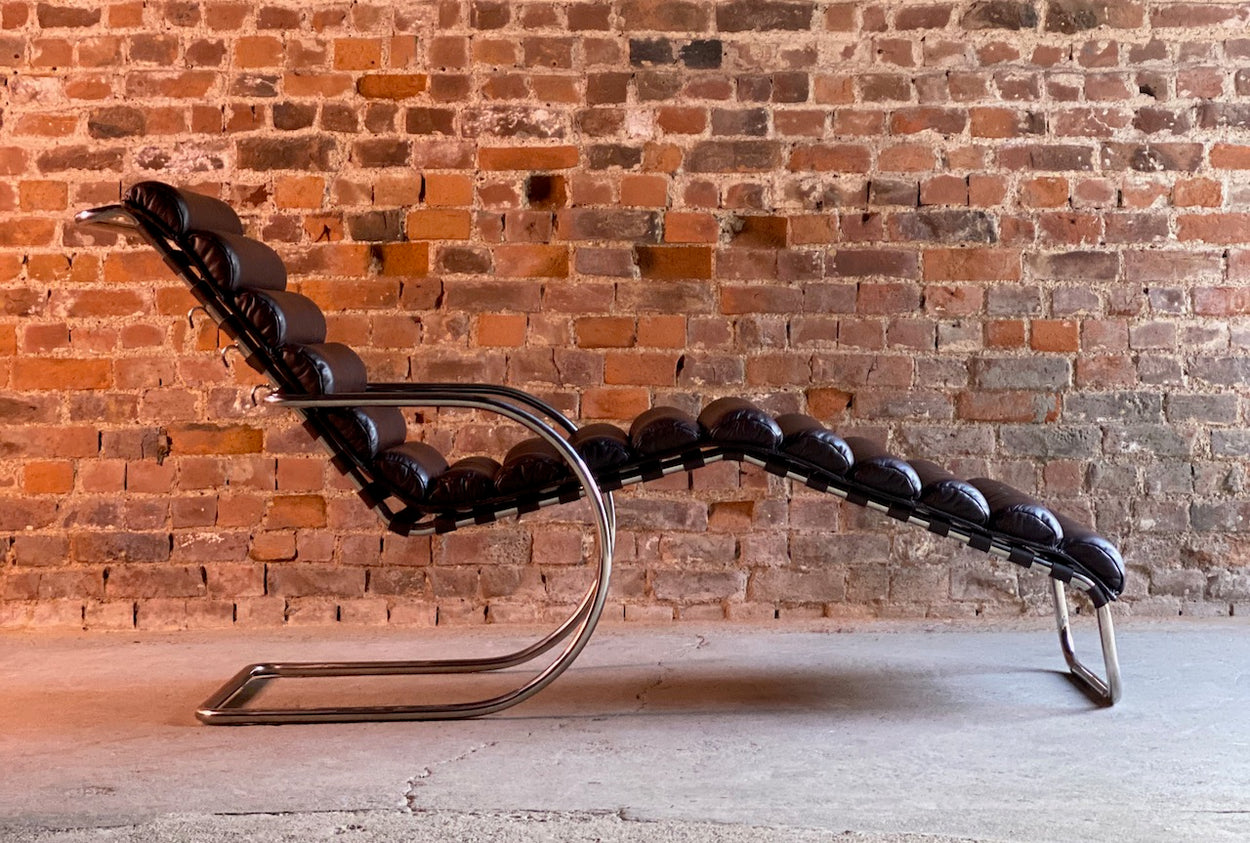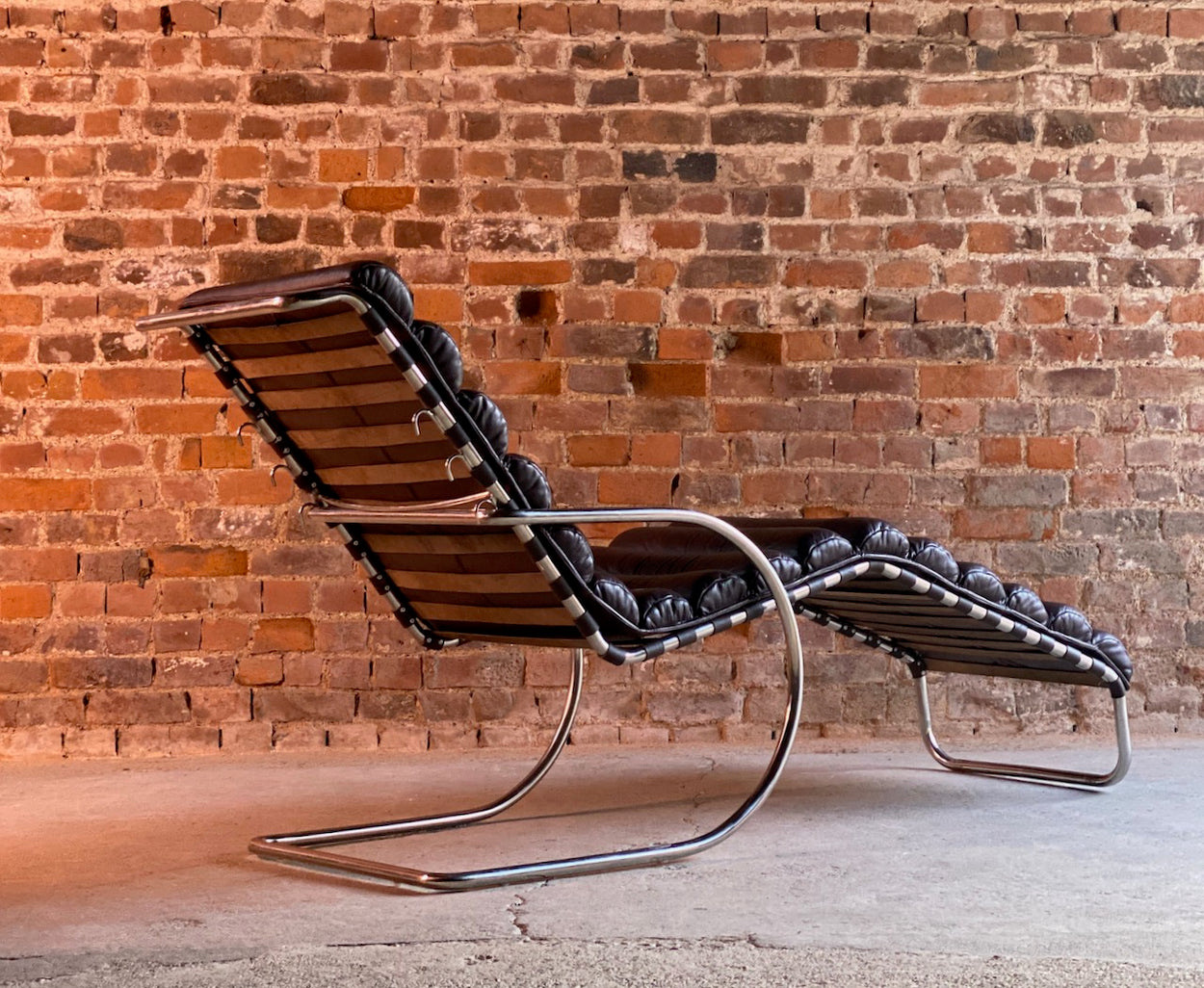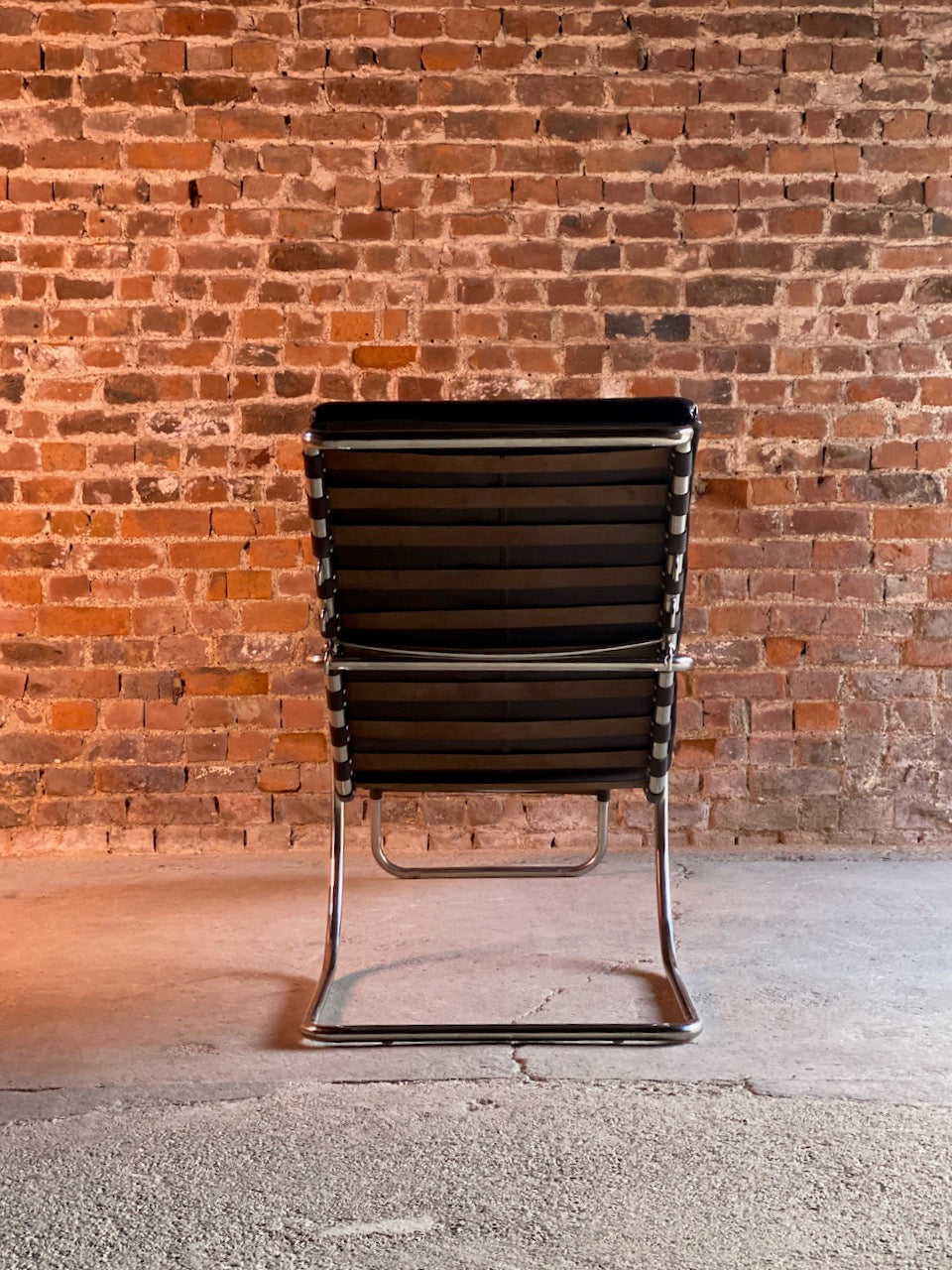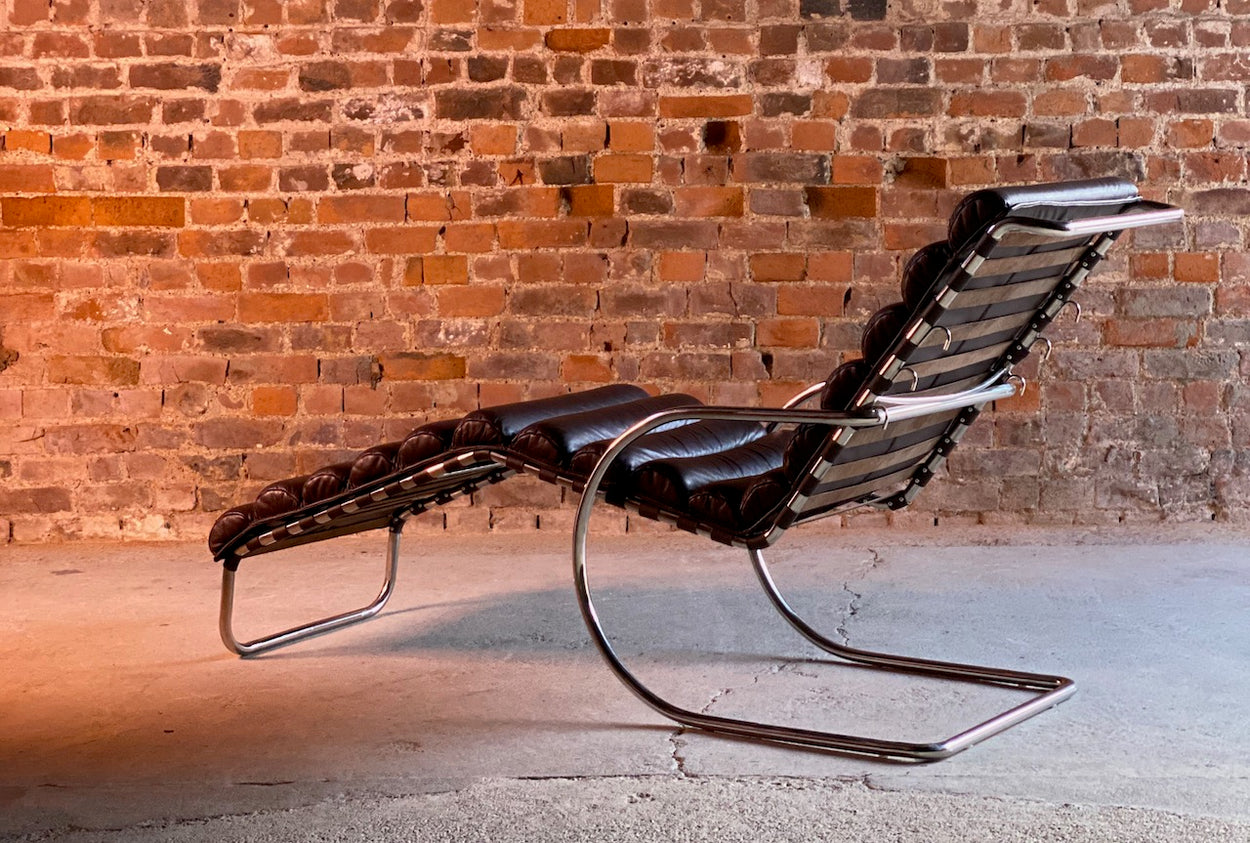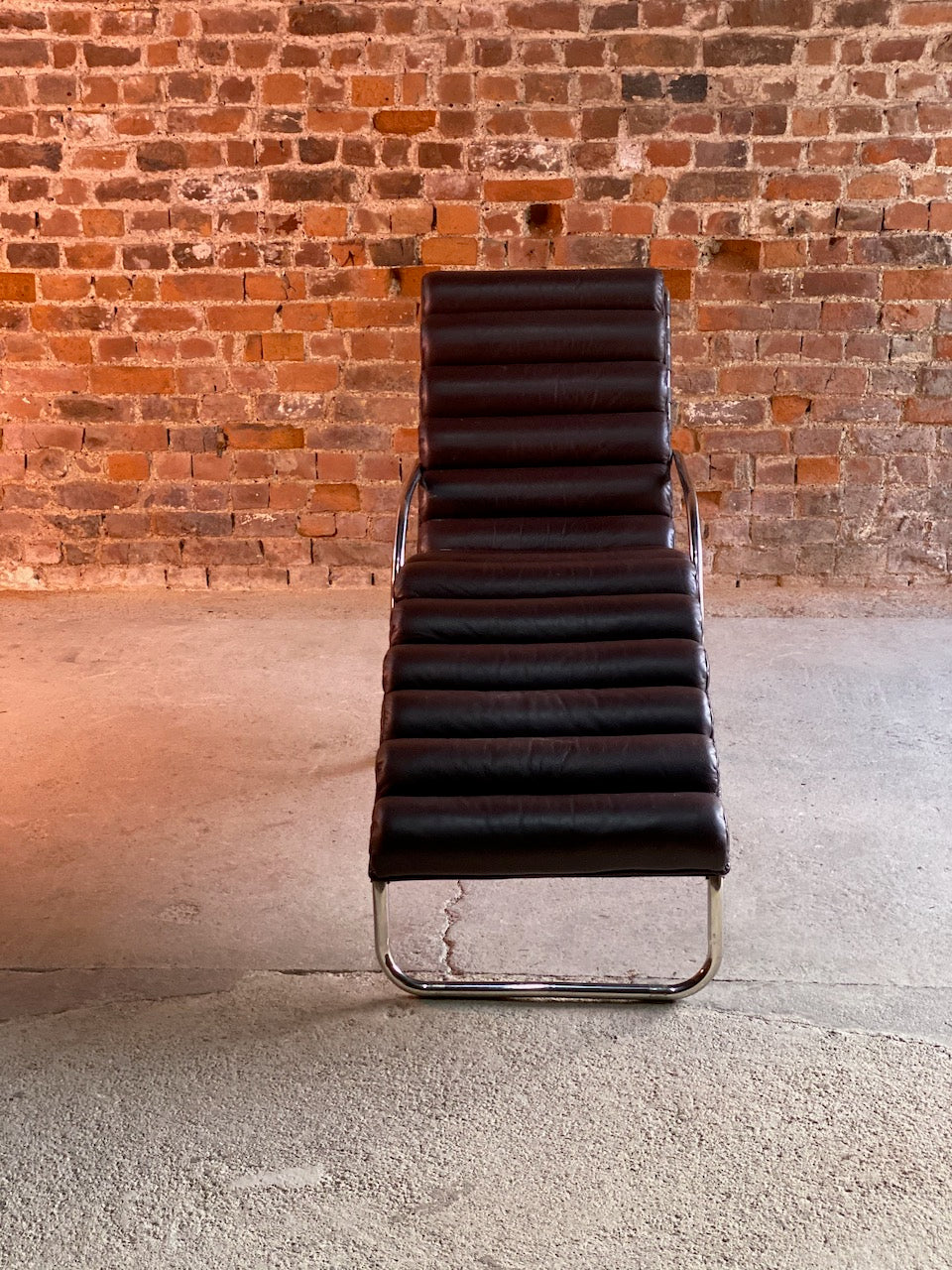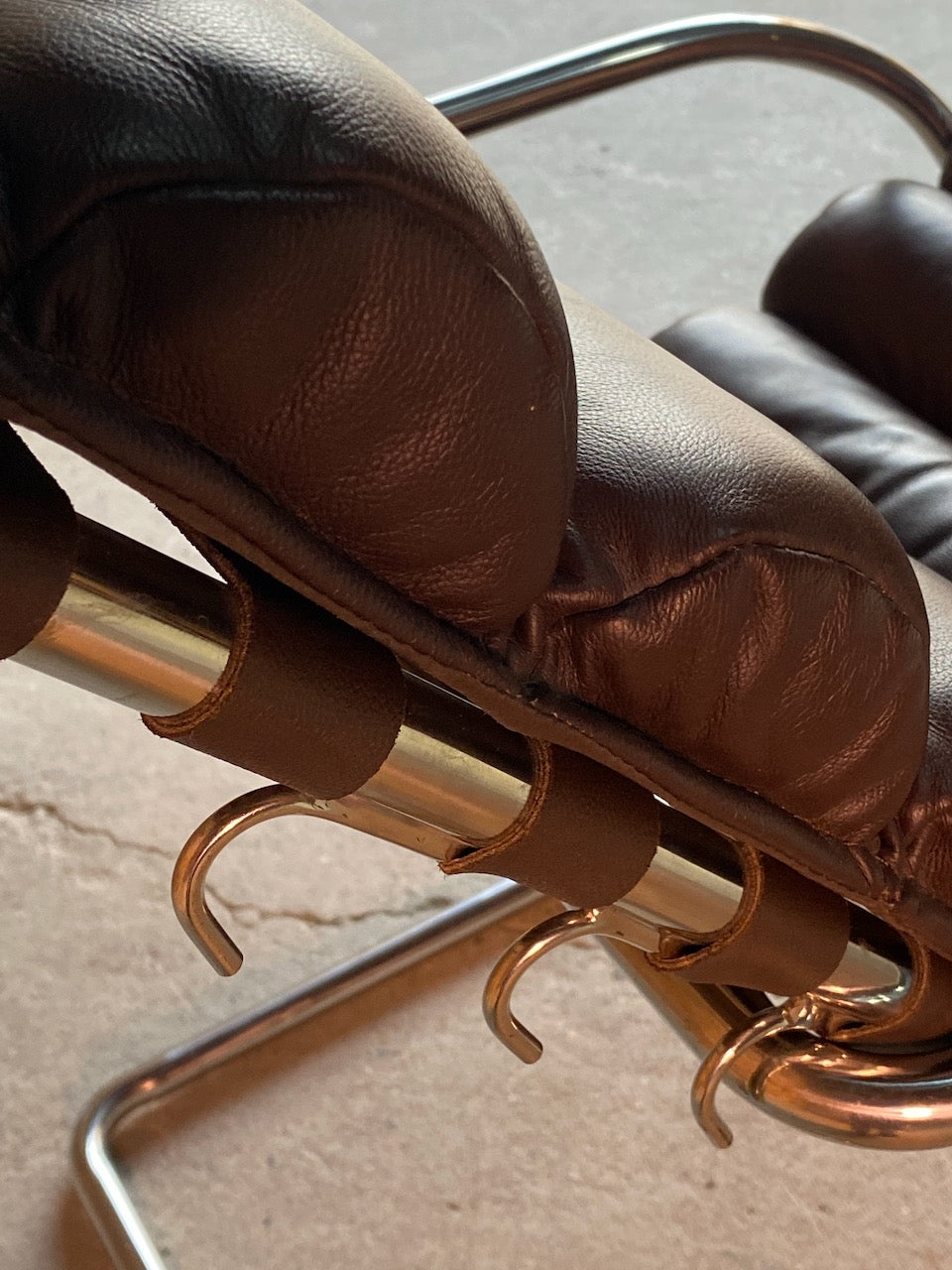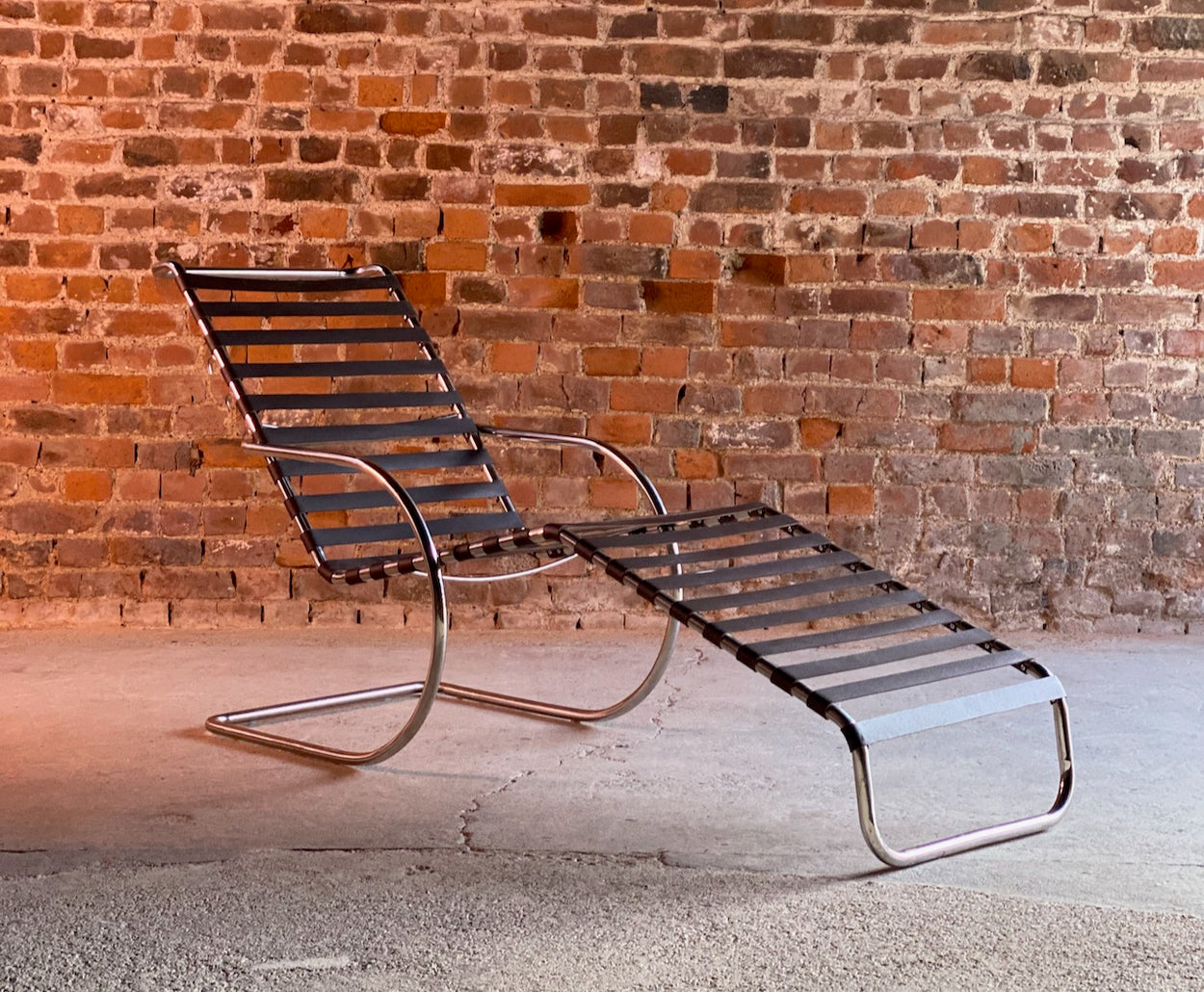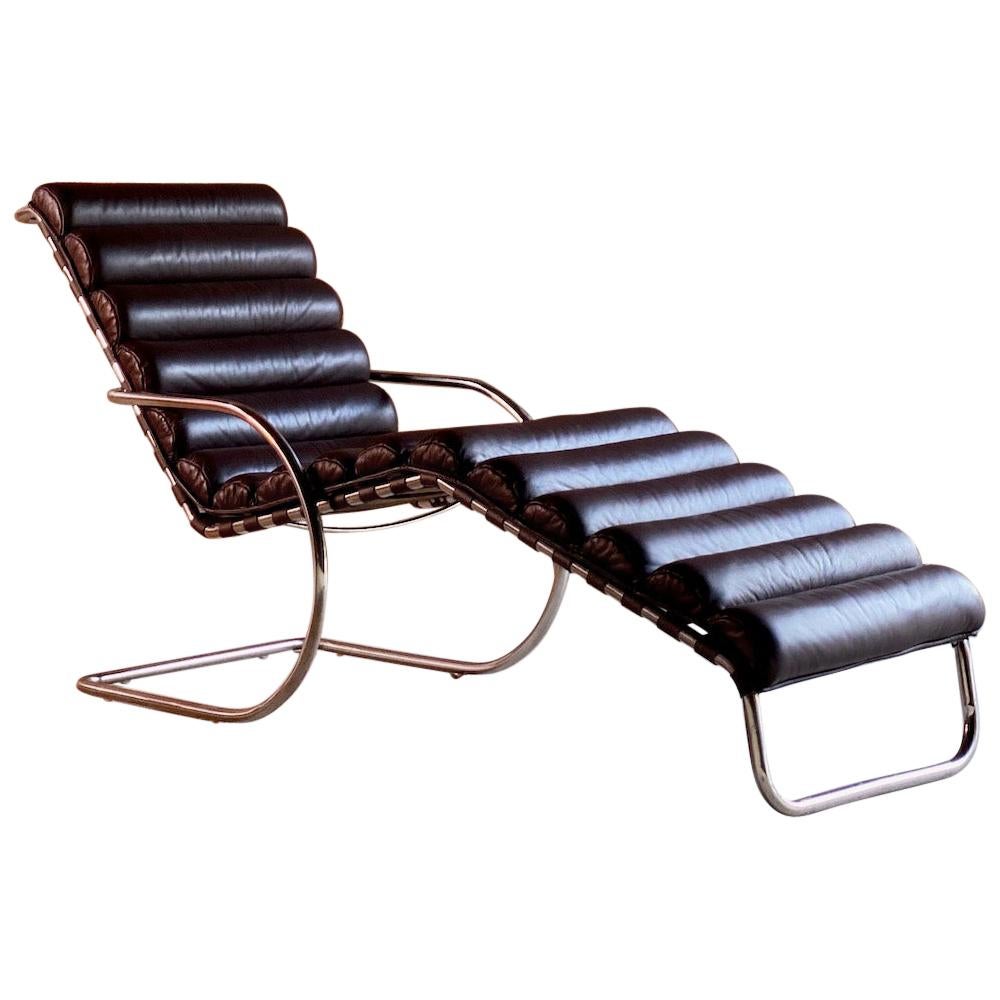 Ludwig Mies van der Rohe MR Chaise Lounger
SOLD
Ludwig Mies van der Rohe MR Chaise Lounger

Bauhaus design at its very best, the Mies van der Rohe design MR Chaise Lounger inspired by fellow genius and one of the founding fathers of Bauhaus design Marcel Breuer, a modern retake of the 19th century iron rocking chair, this classic version is finished in a dark chocolate brown leather ribbed cushion supported by leather belting straps, on a seamless tubular polished frame, adjustable to three positions, simply breathtaking in design and appearance, reserve now.

The origins of the bent-steel cantilevered chair are somewhat murky, but generally three names come up in the discussion. Marcel Breuer is widely credited with pioneering the exploration of the material, Mart Stam seems to be the first to conceive a "chair without back legs", and Mies van der Rohe is remembered as the one who made it beautiful.

It is believed that Mart Stam described his idea—a continuous loop of steel (he used a thinner gauge gas pipe in the earliest versions) with a cantilevered seat—at a meeting of the Werkbund in 1926. In attendance were Marcel Breuer and Mies van der Rohe, both of whom were inspired to design cantilever chairs of their own in the coming months. Mies replaced the right angles on the front legs with a graceful curve which had the advantage of increasing elasticity while preventing material fatigue. Mies first showed the MR 10 and MR20 at the Stuttgart Weissenhof Estate — a seminal Werkbund exhibition, which first brought modernist works to the public, with buildings designed by Peter Behrens, Walter Gropius, Le Corbusier, Mies van der Rohe and others.
Mies van der Rohe
Bauhaus Design
MR Chaise Lounger
Cantilever Chair
Leather
Chrome
Practical & Beautiful
Free UK delivery

The chaise is offered in good condition with minor age related scuffs and marks to the leather, three straps missing to the back of the cushion, the frame in excellent condition with no pitting.

Height: 31.5" /68 - 90cm
Length: 70" /179cm
Depth: 23.5" / 65cm
Free delivery is offered to England & Wales only when buyer pays full asking price, next day delivery is not possible due to the size of the piece, please allow between 7-14 days delivery