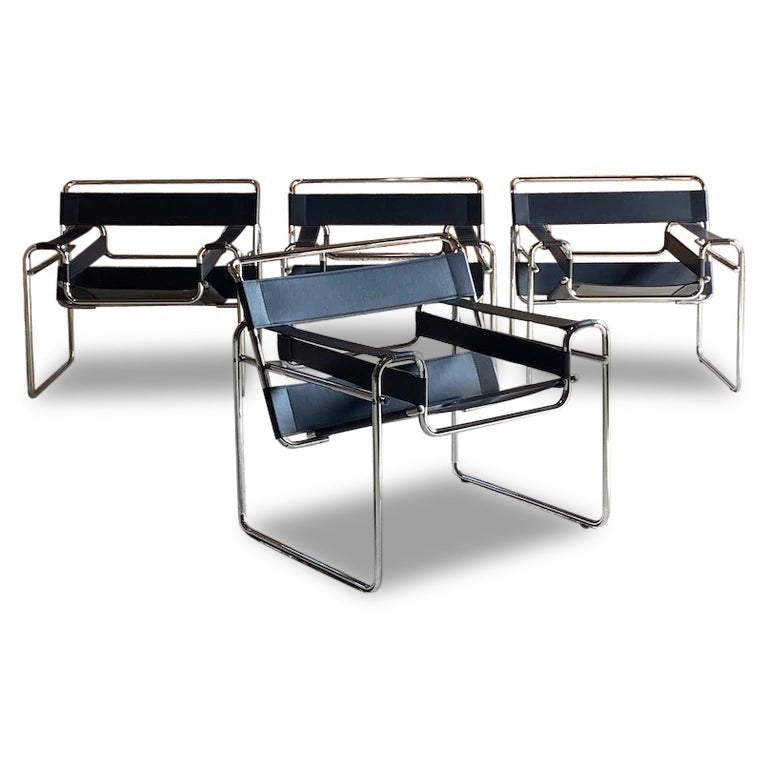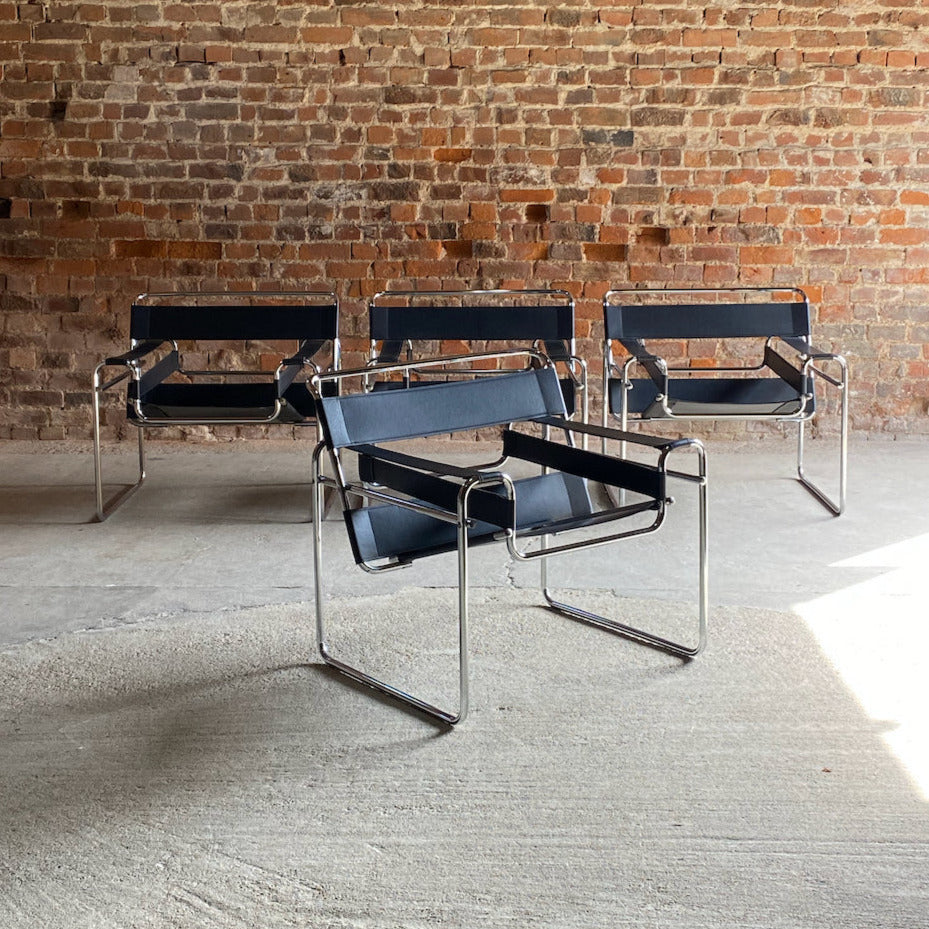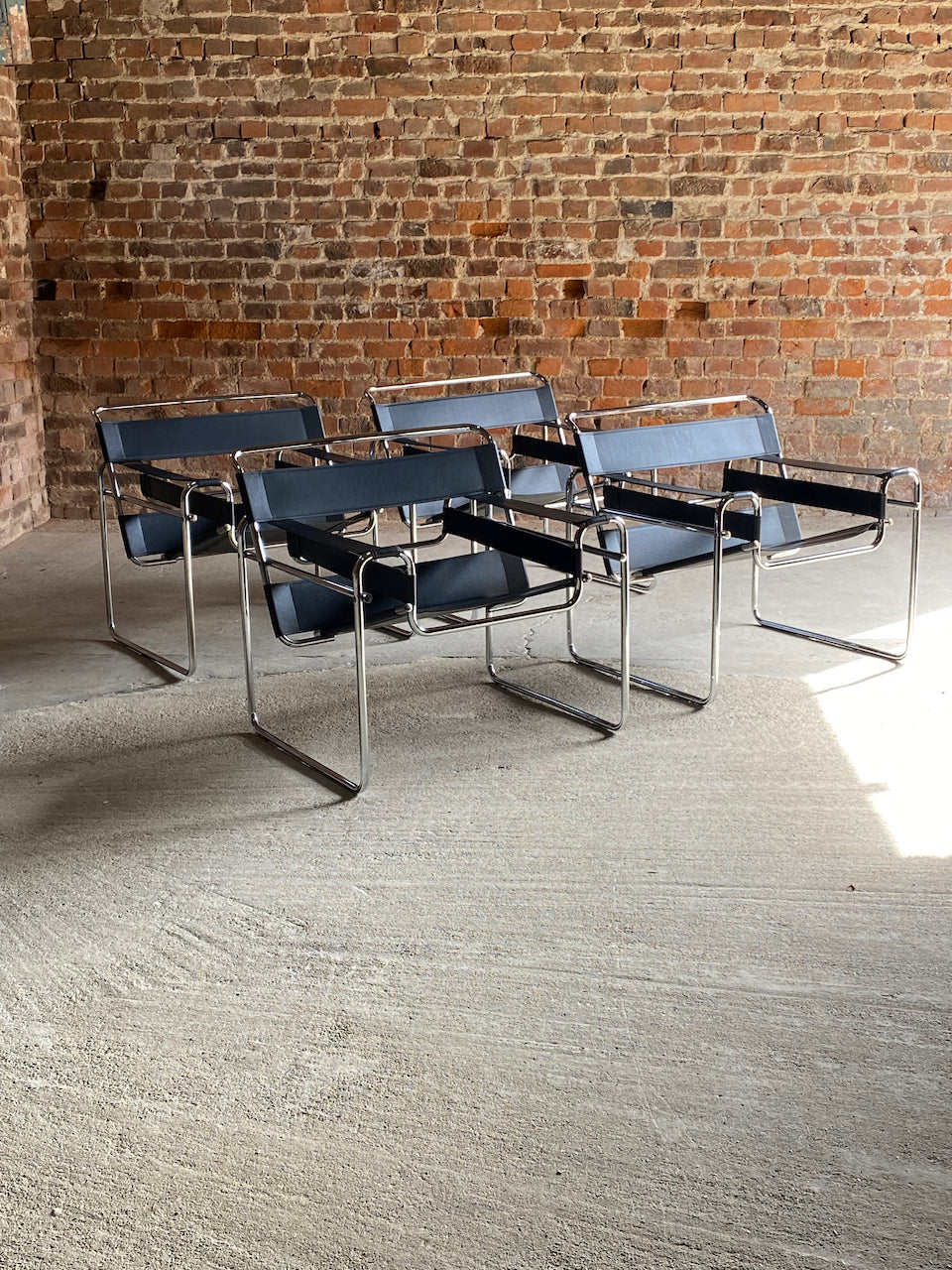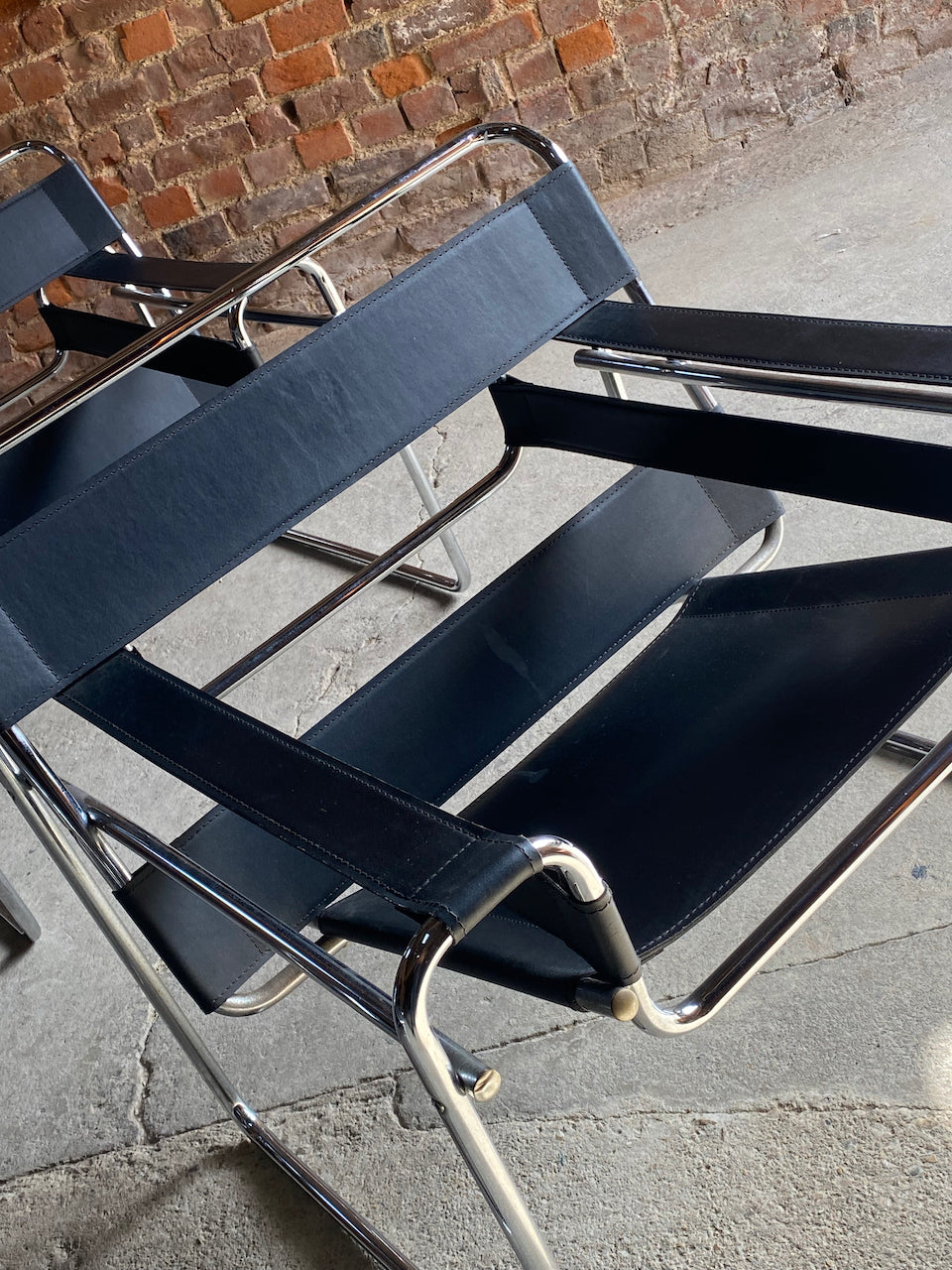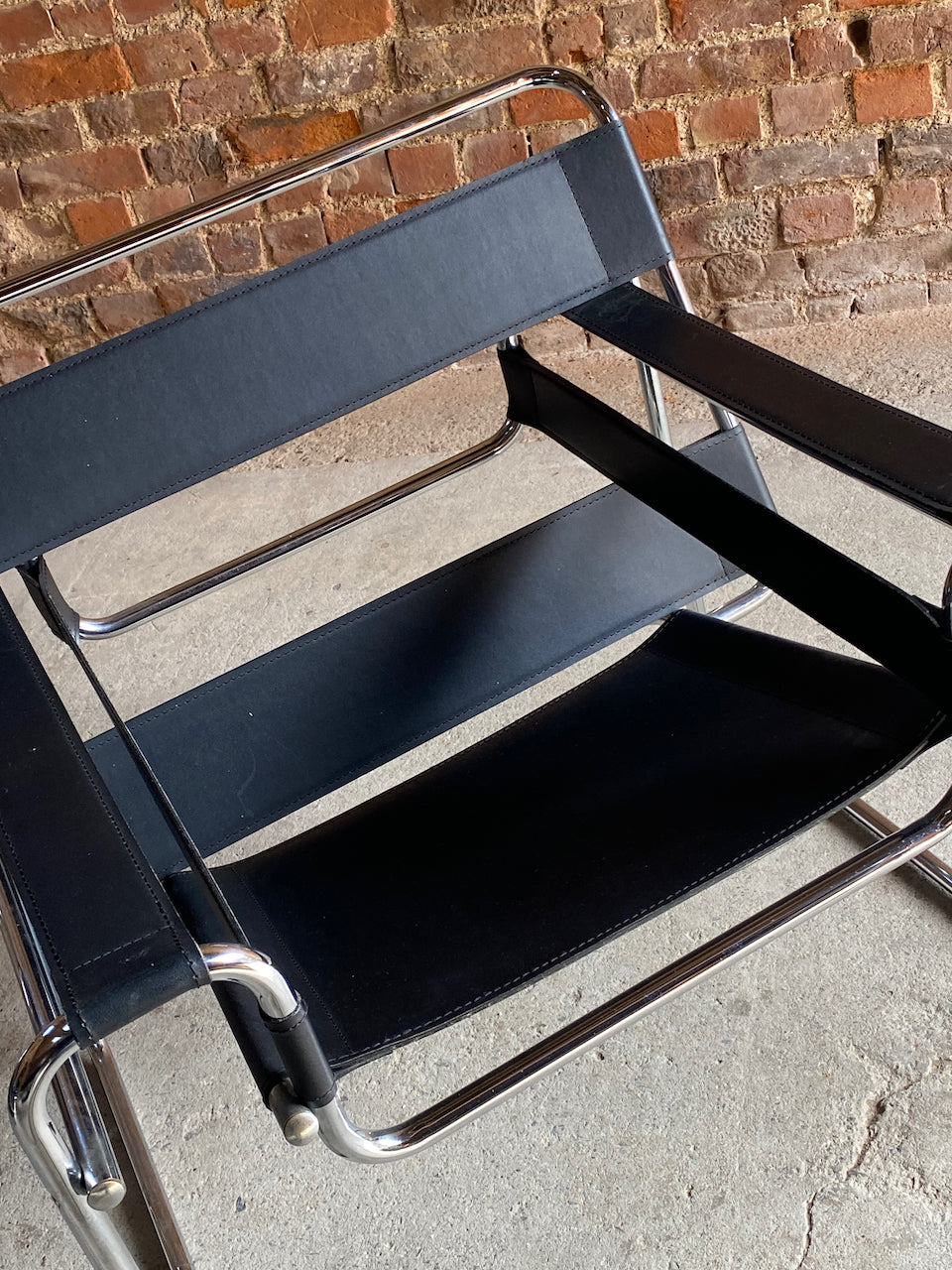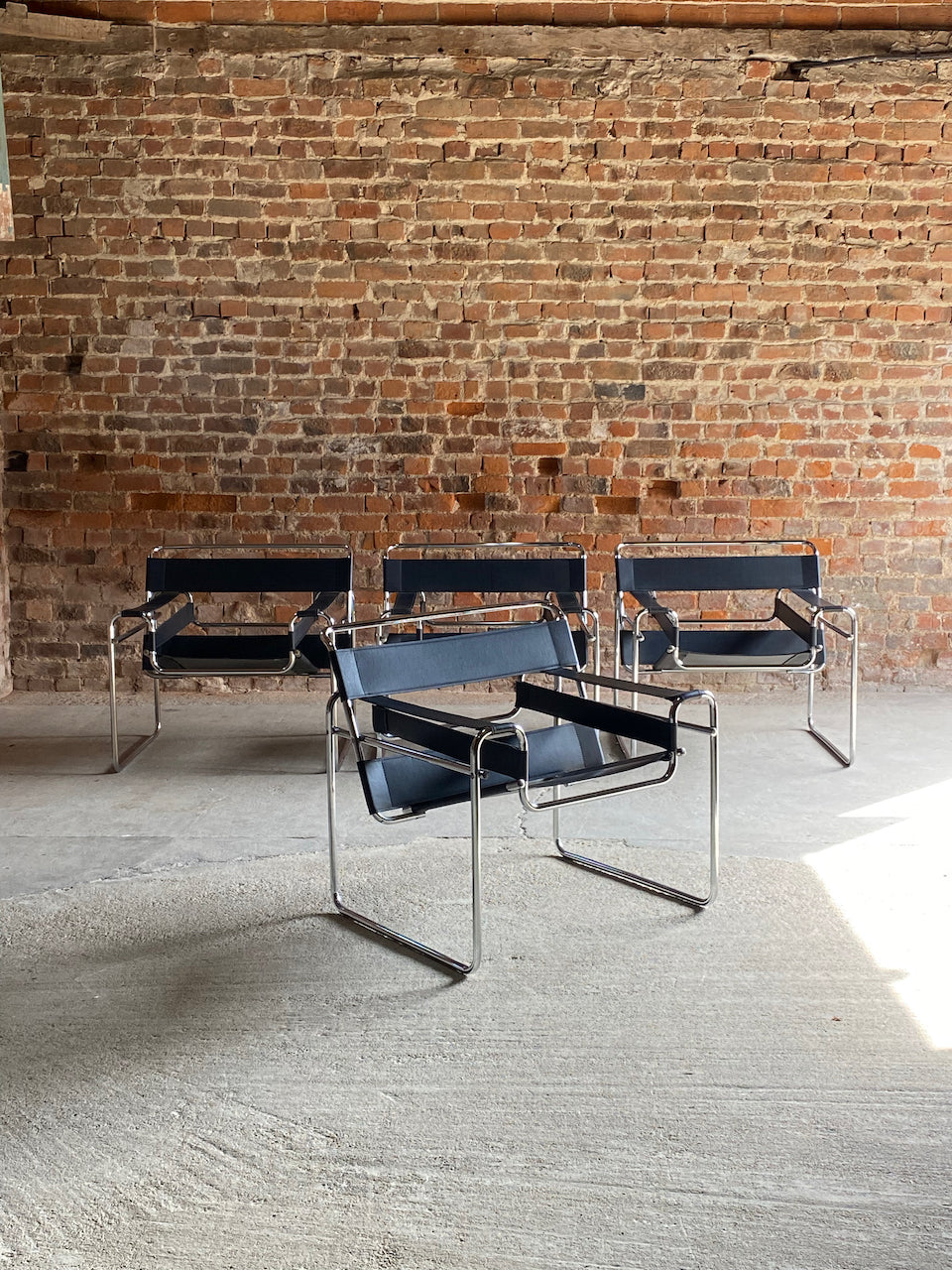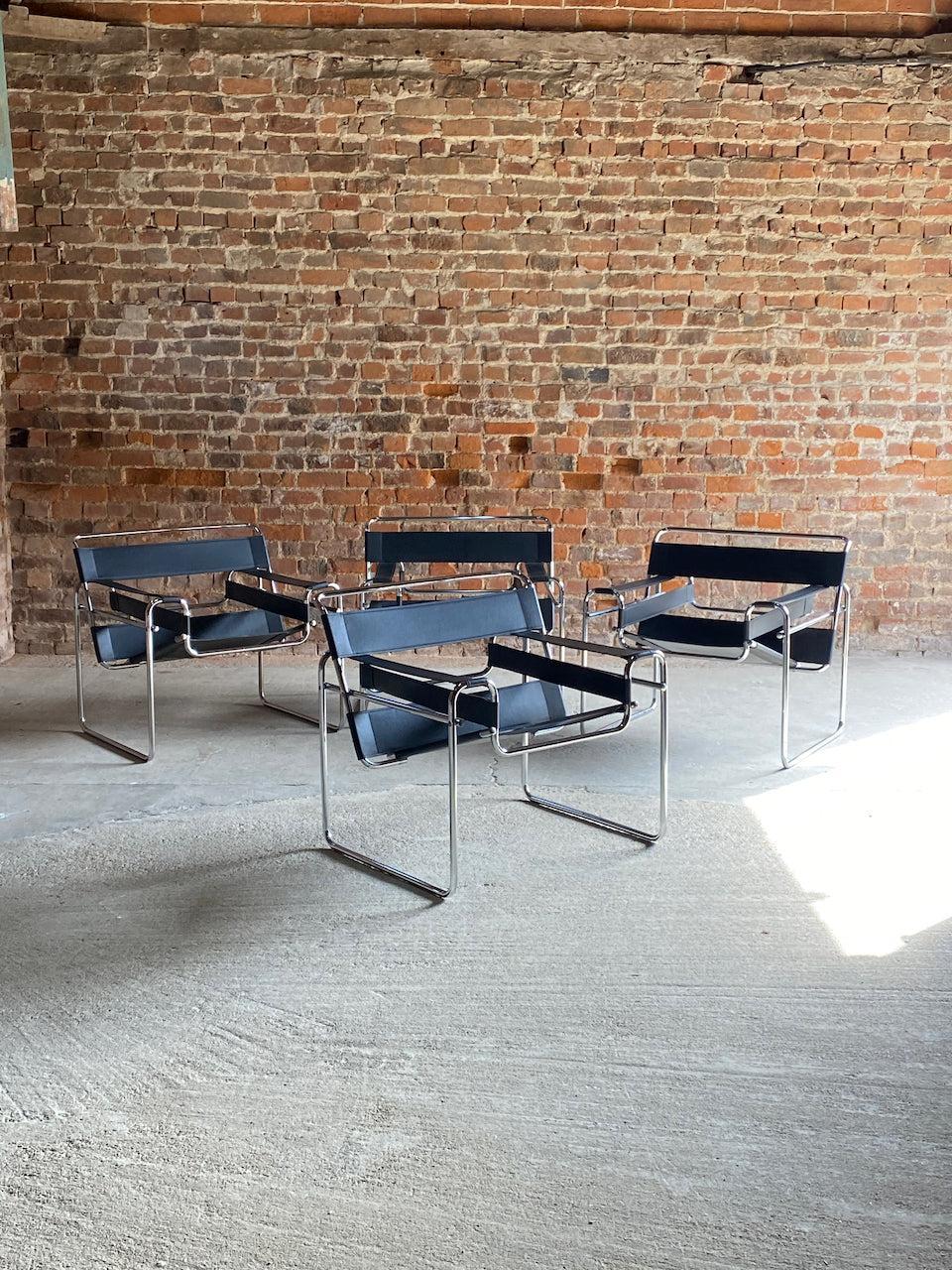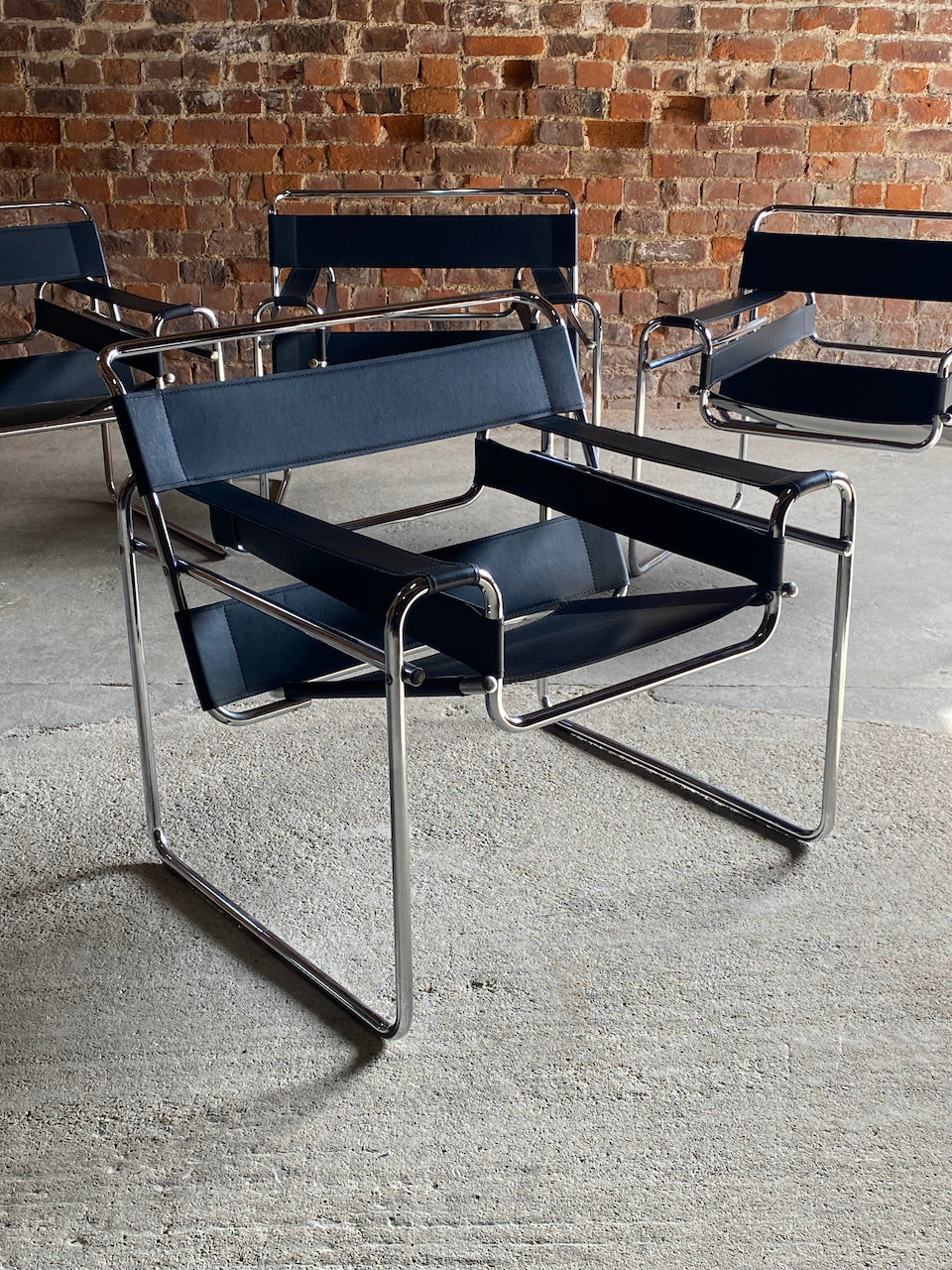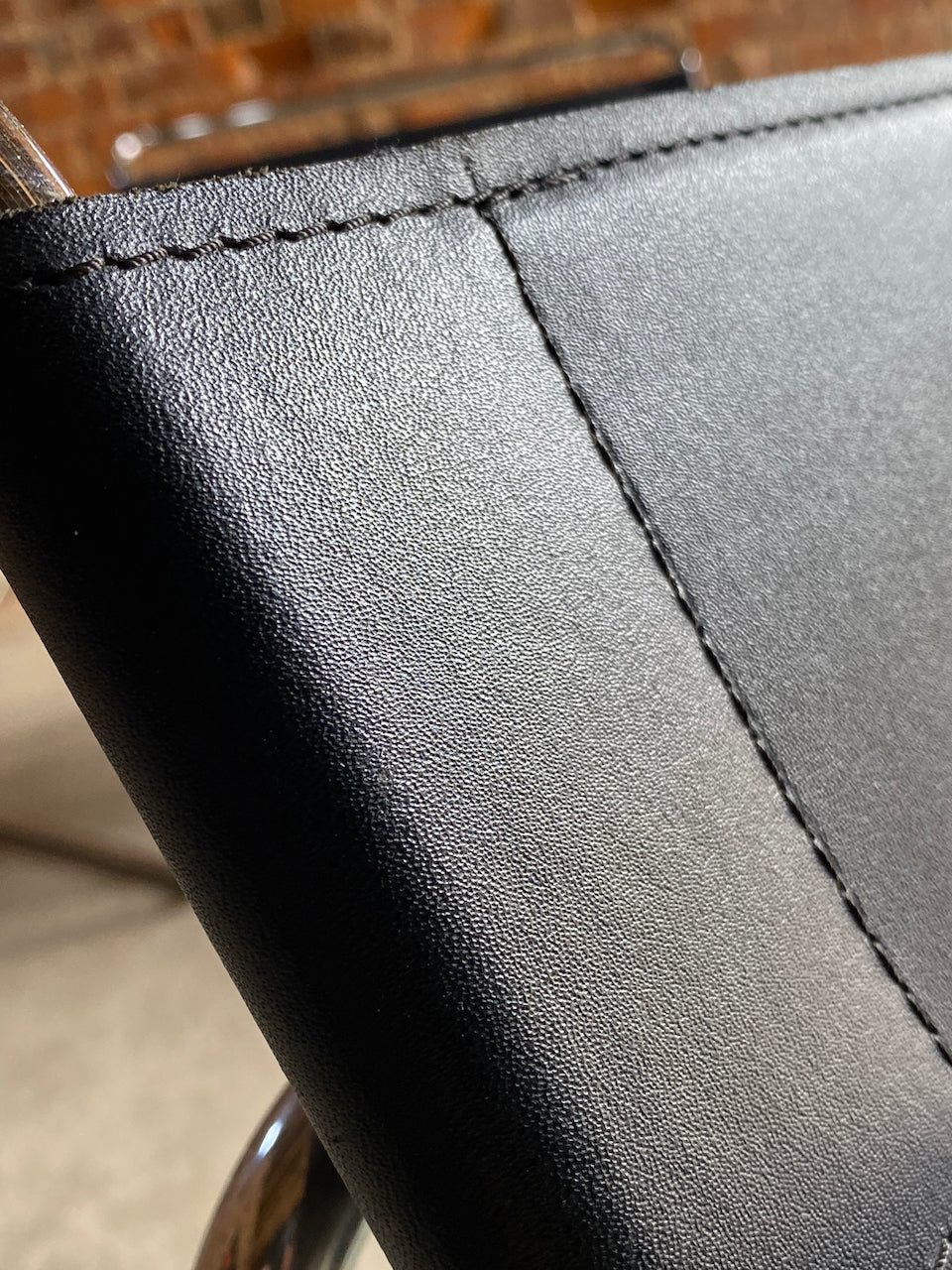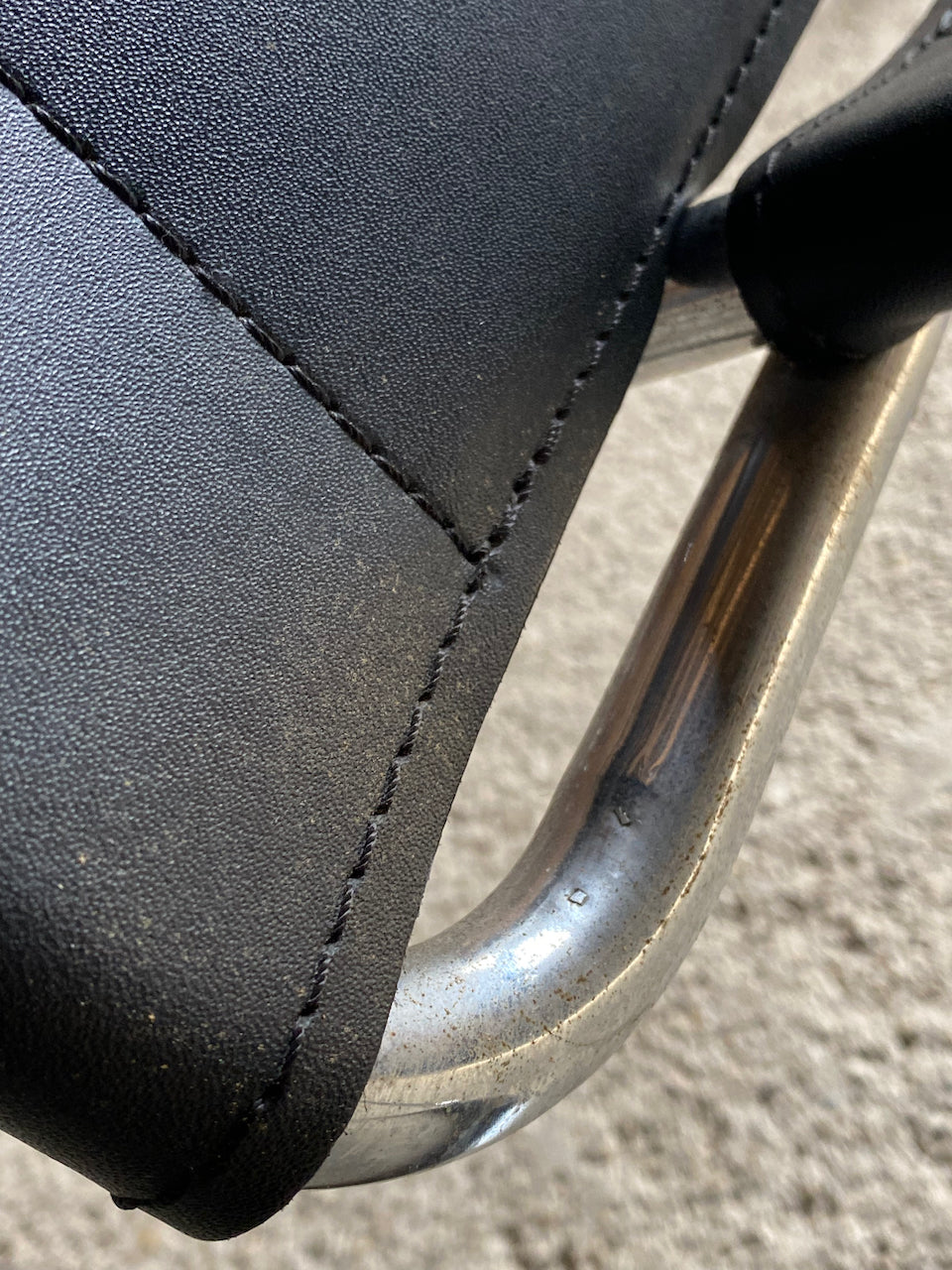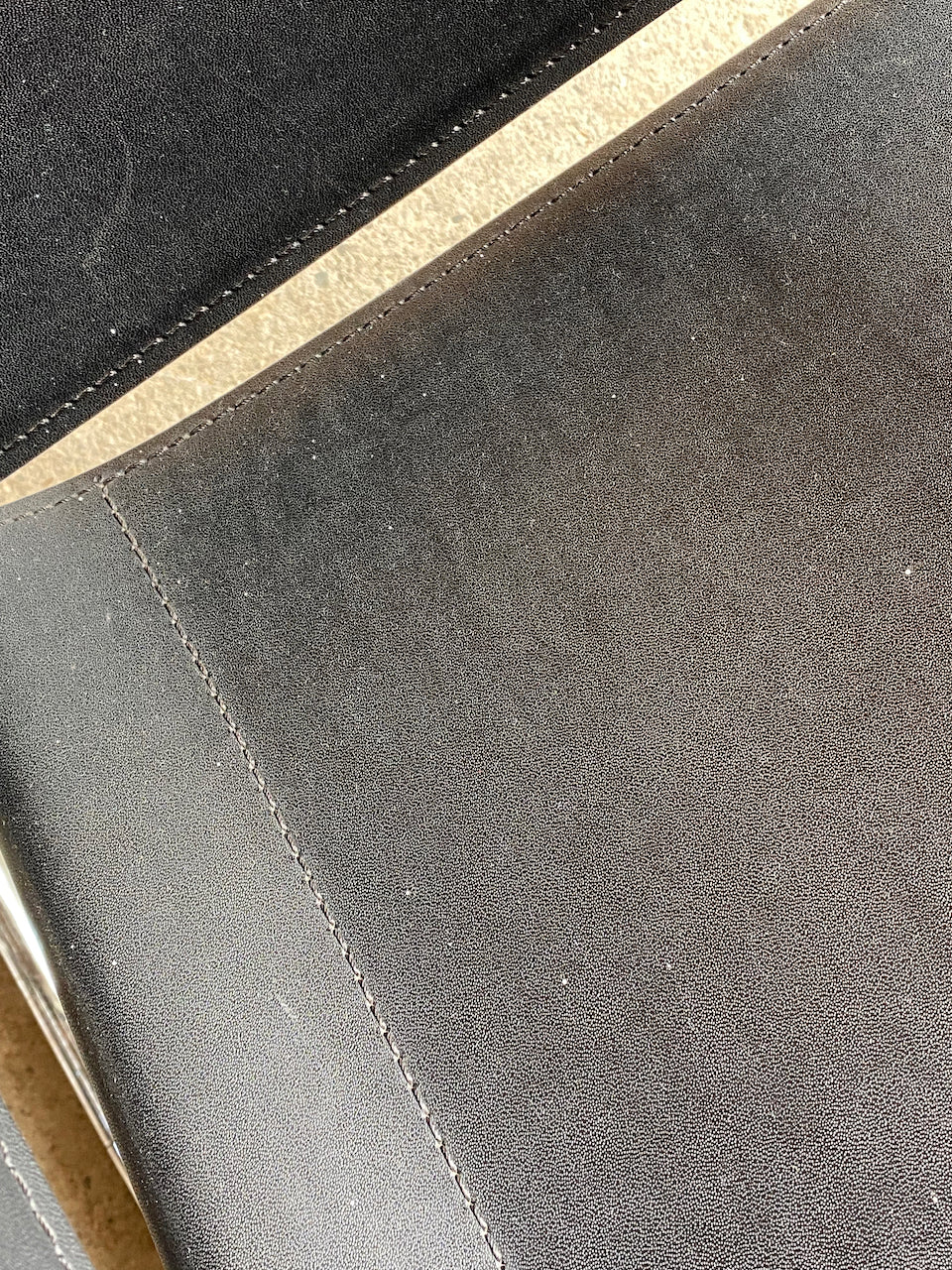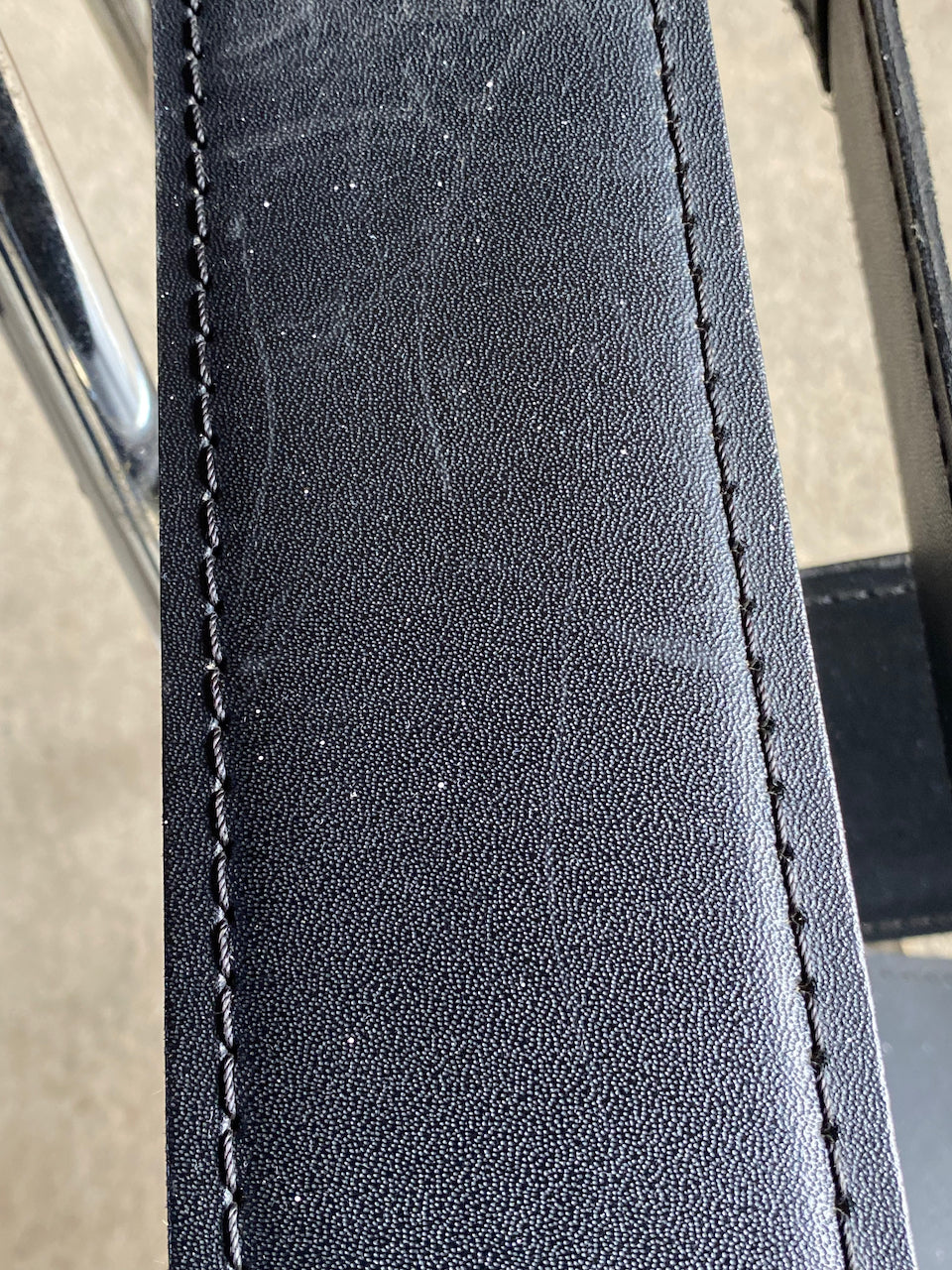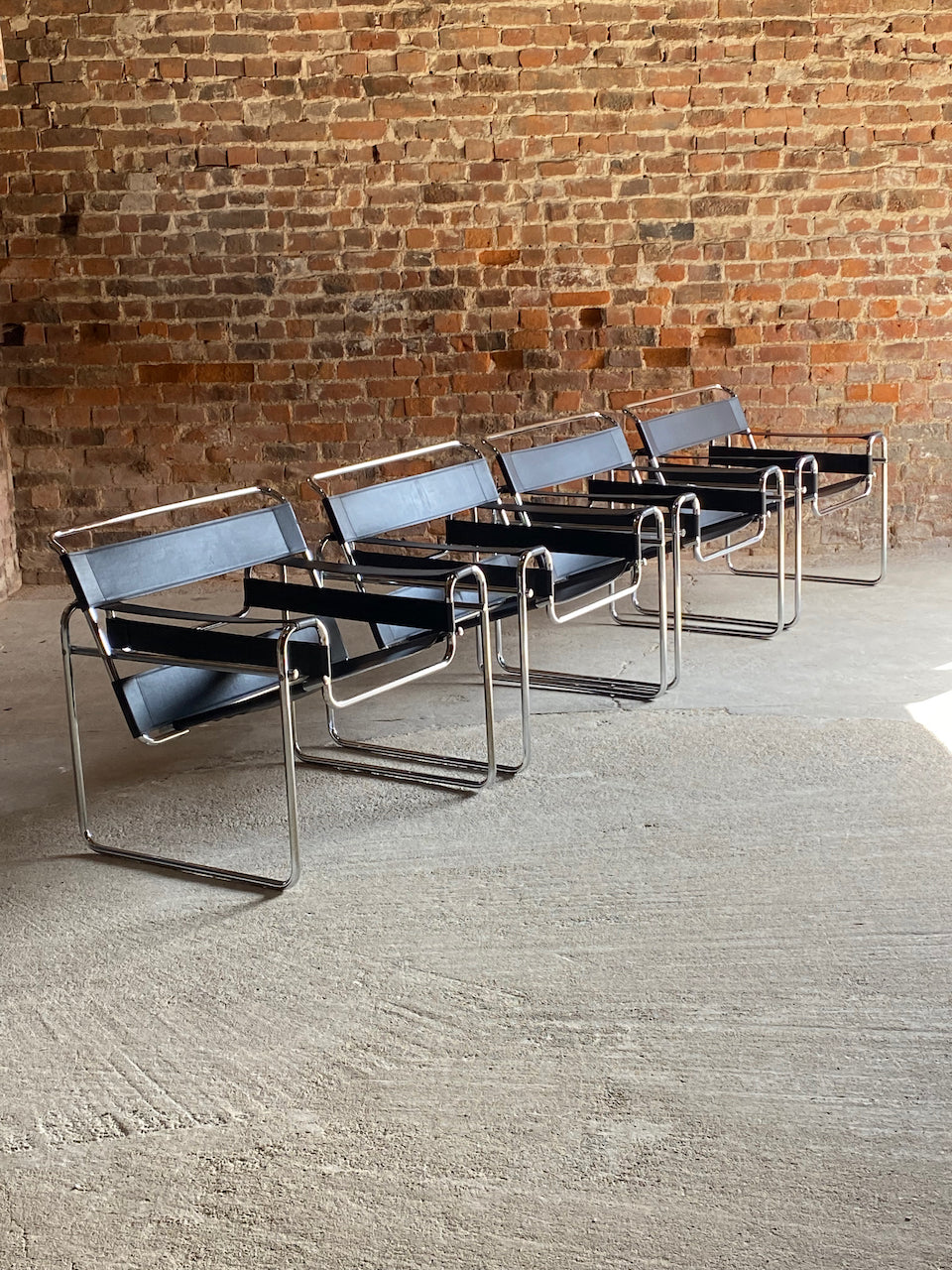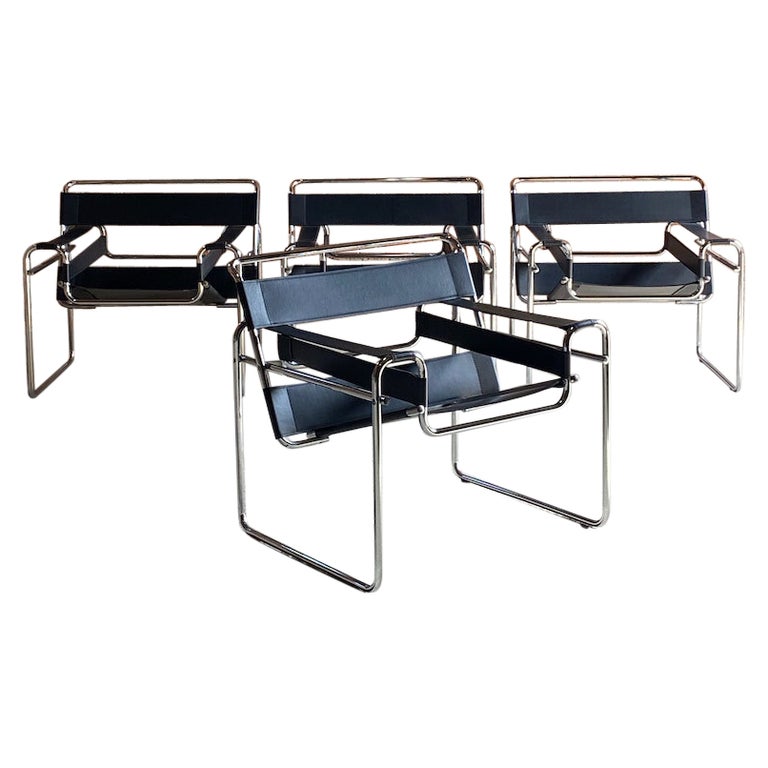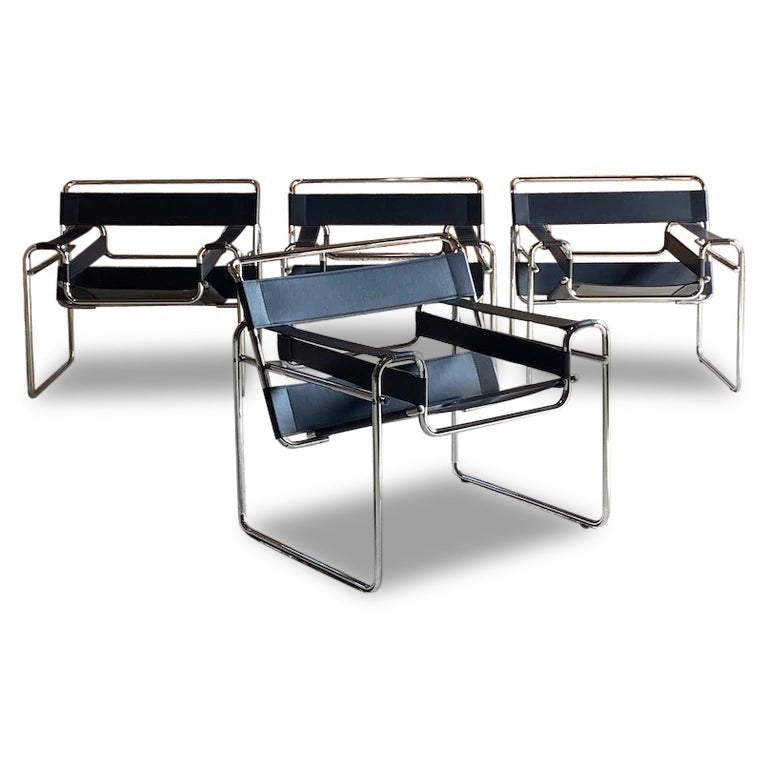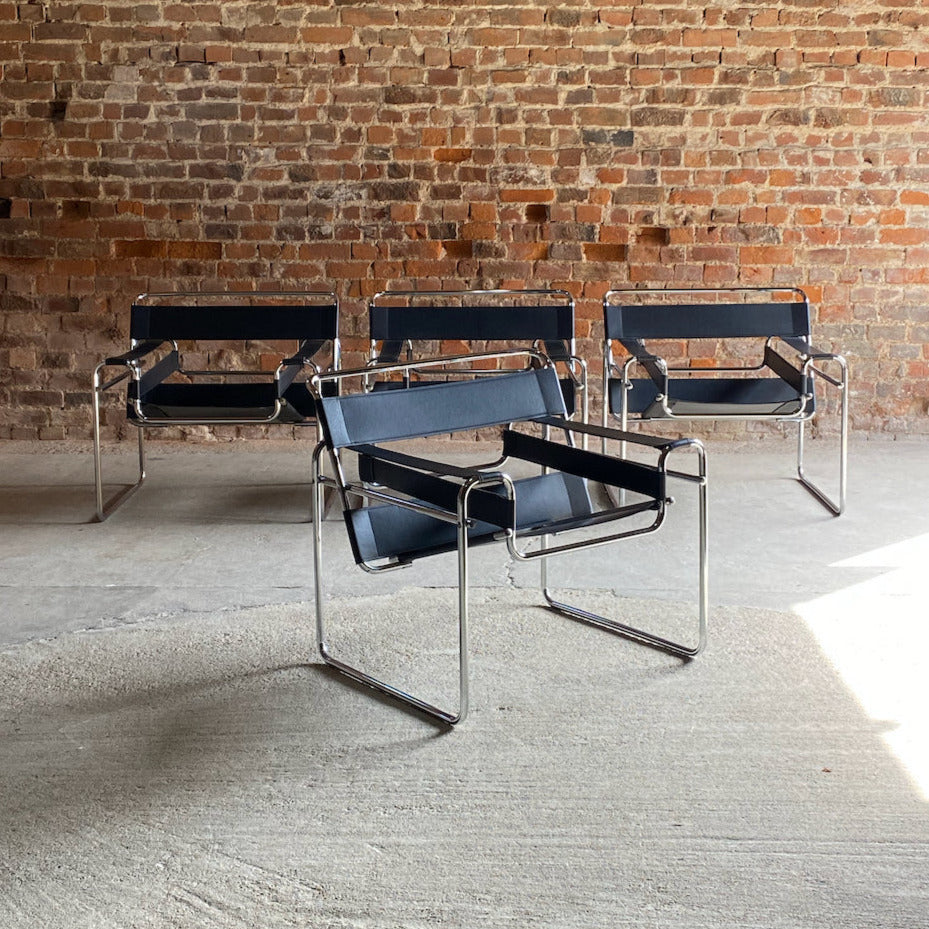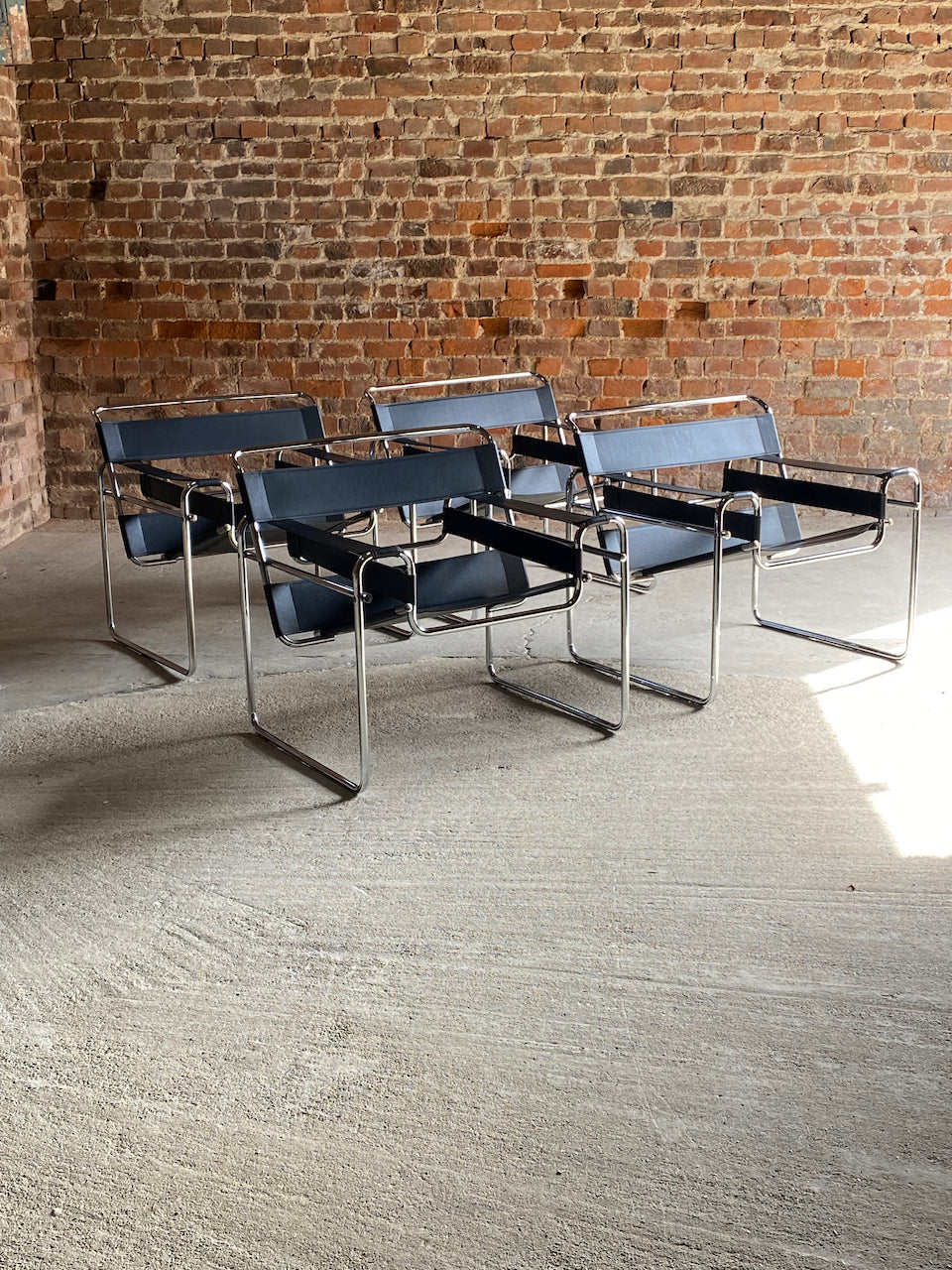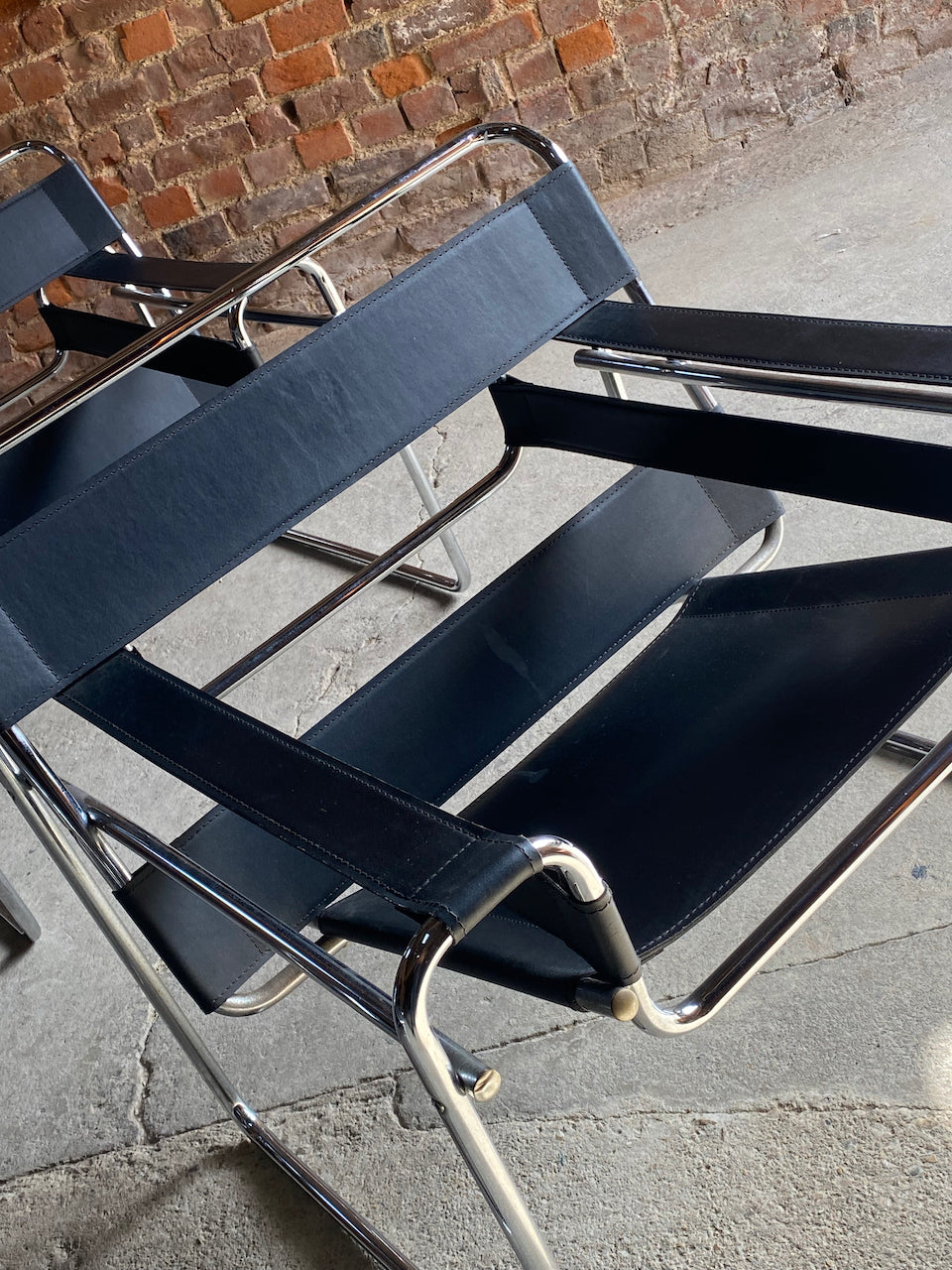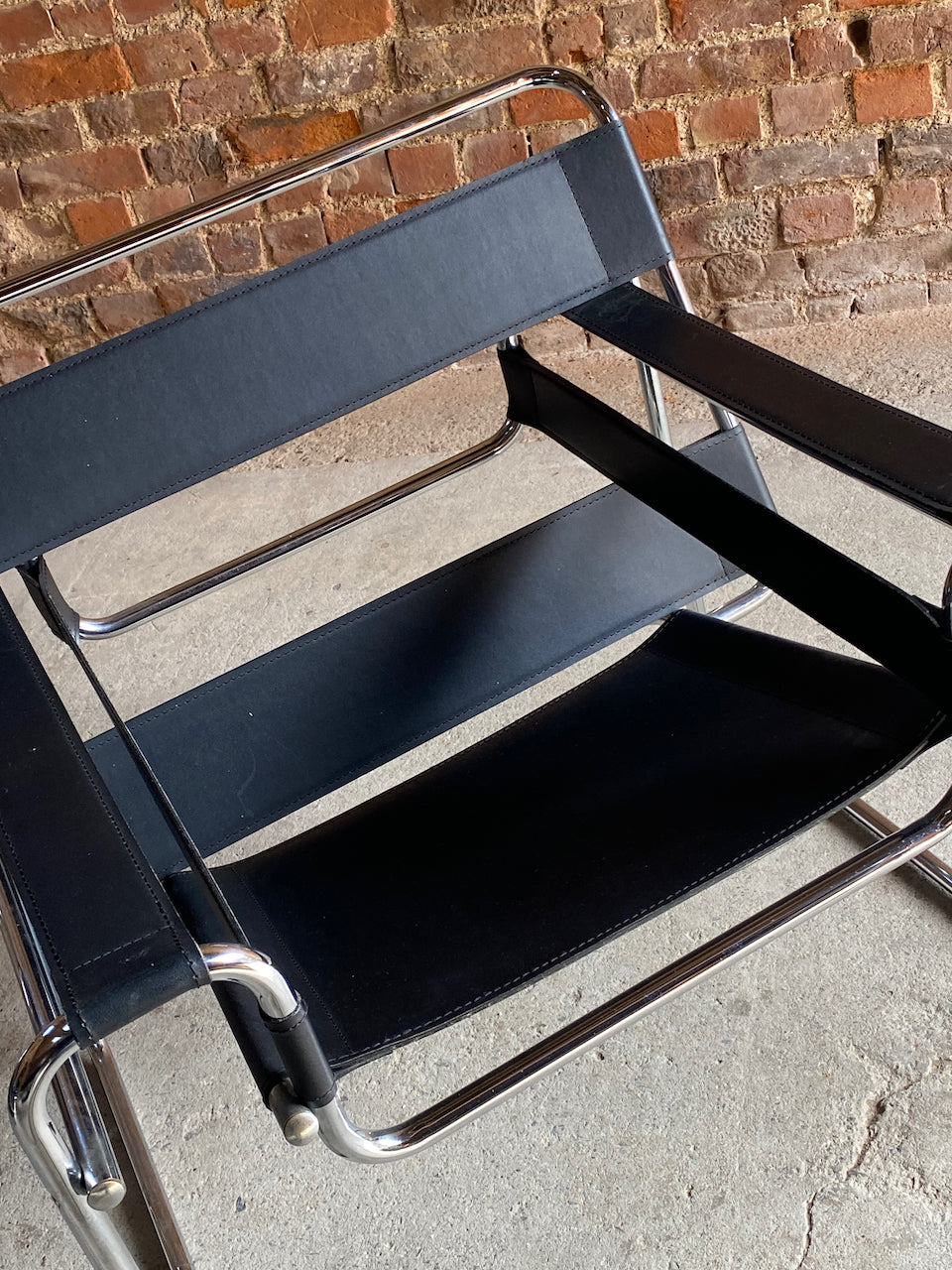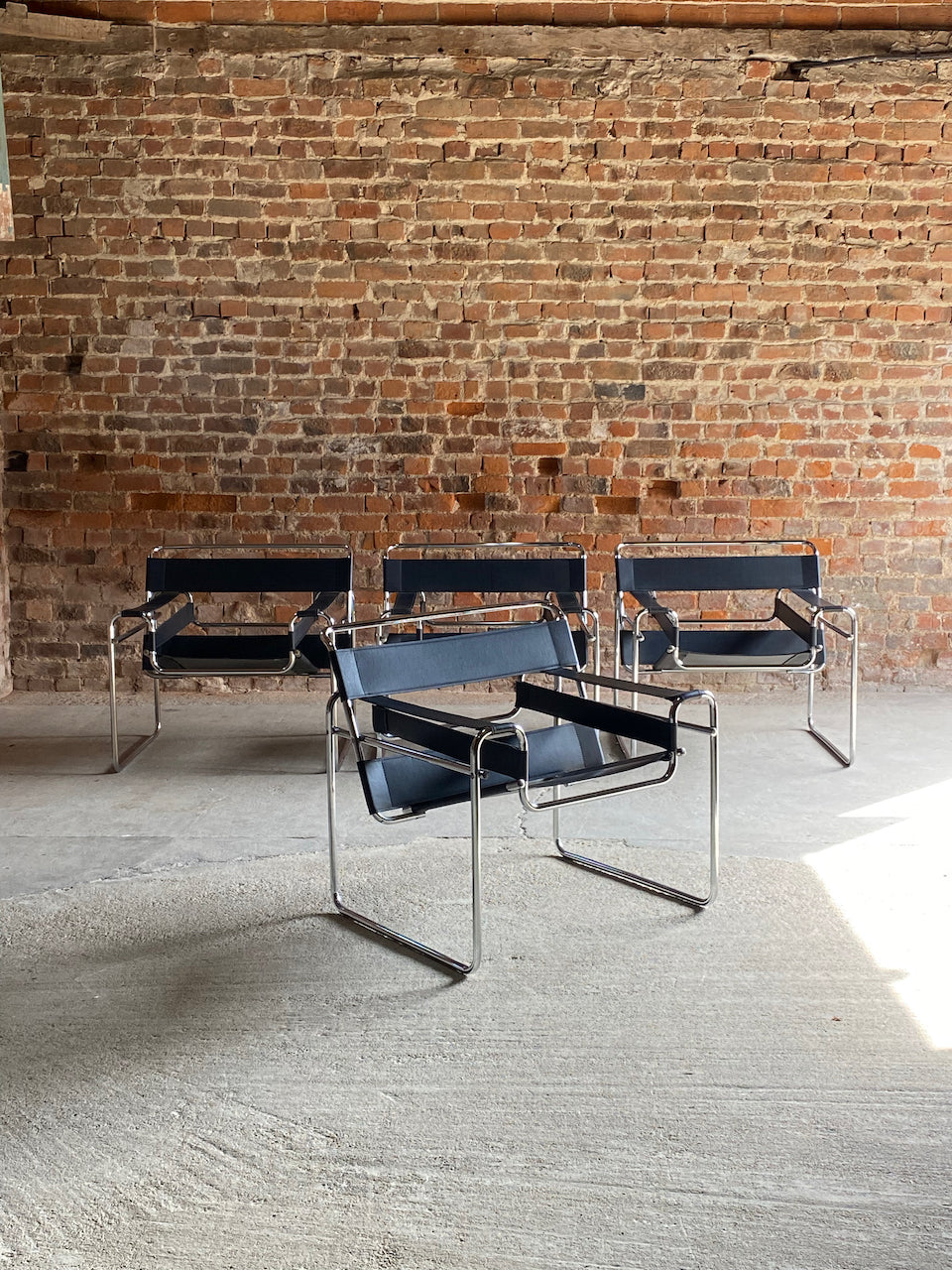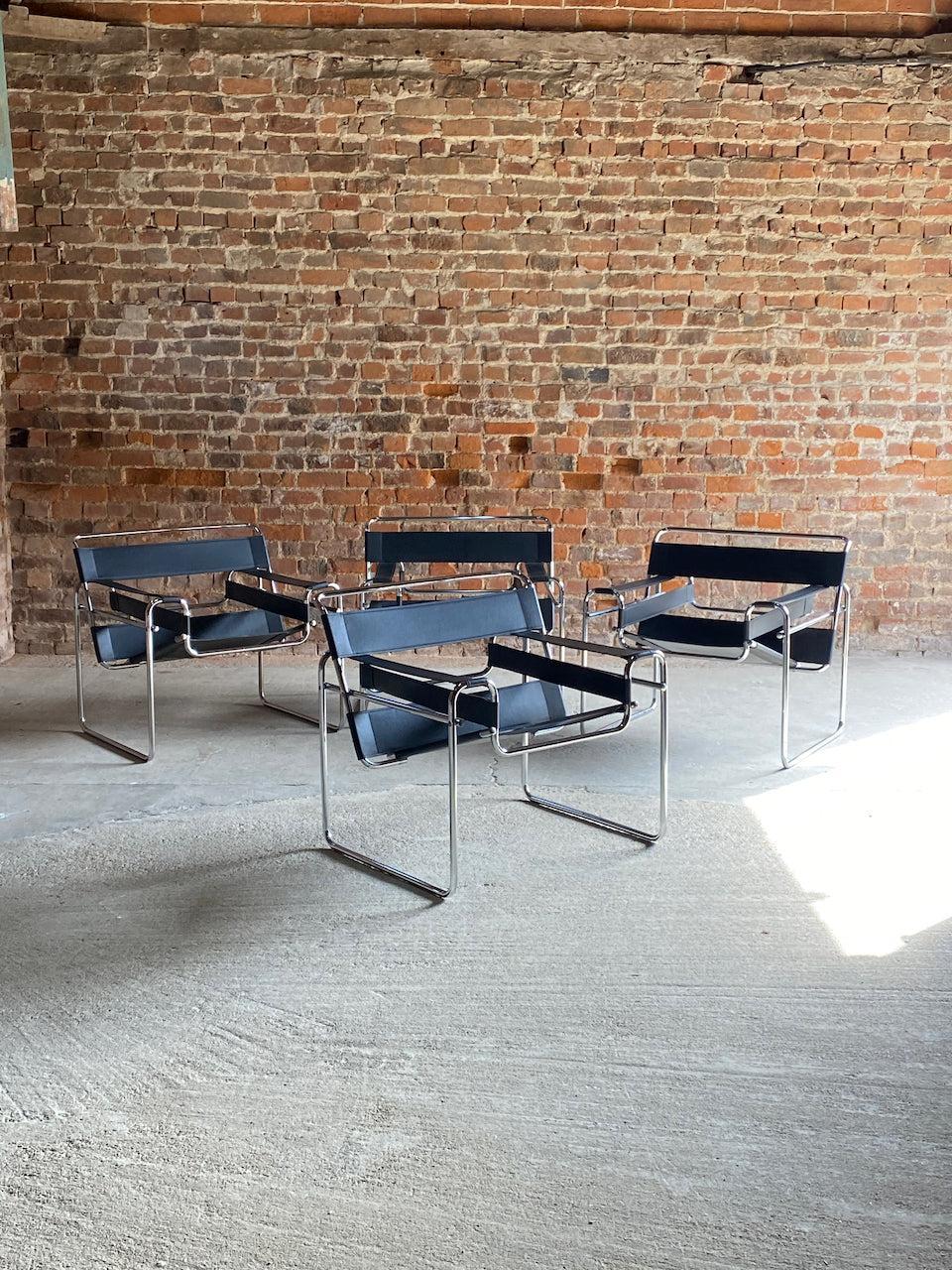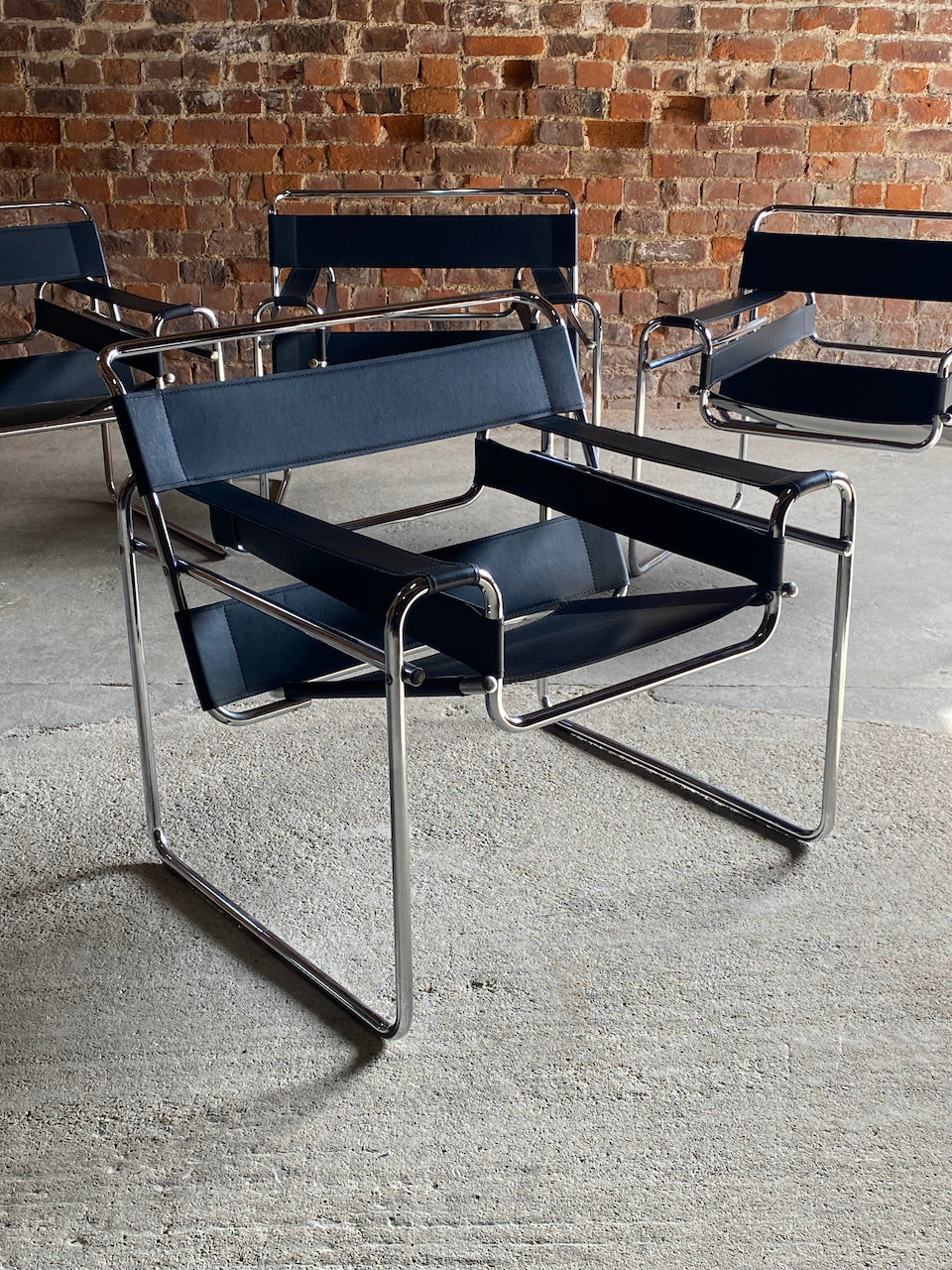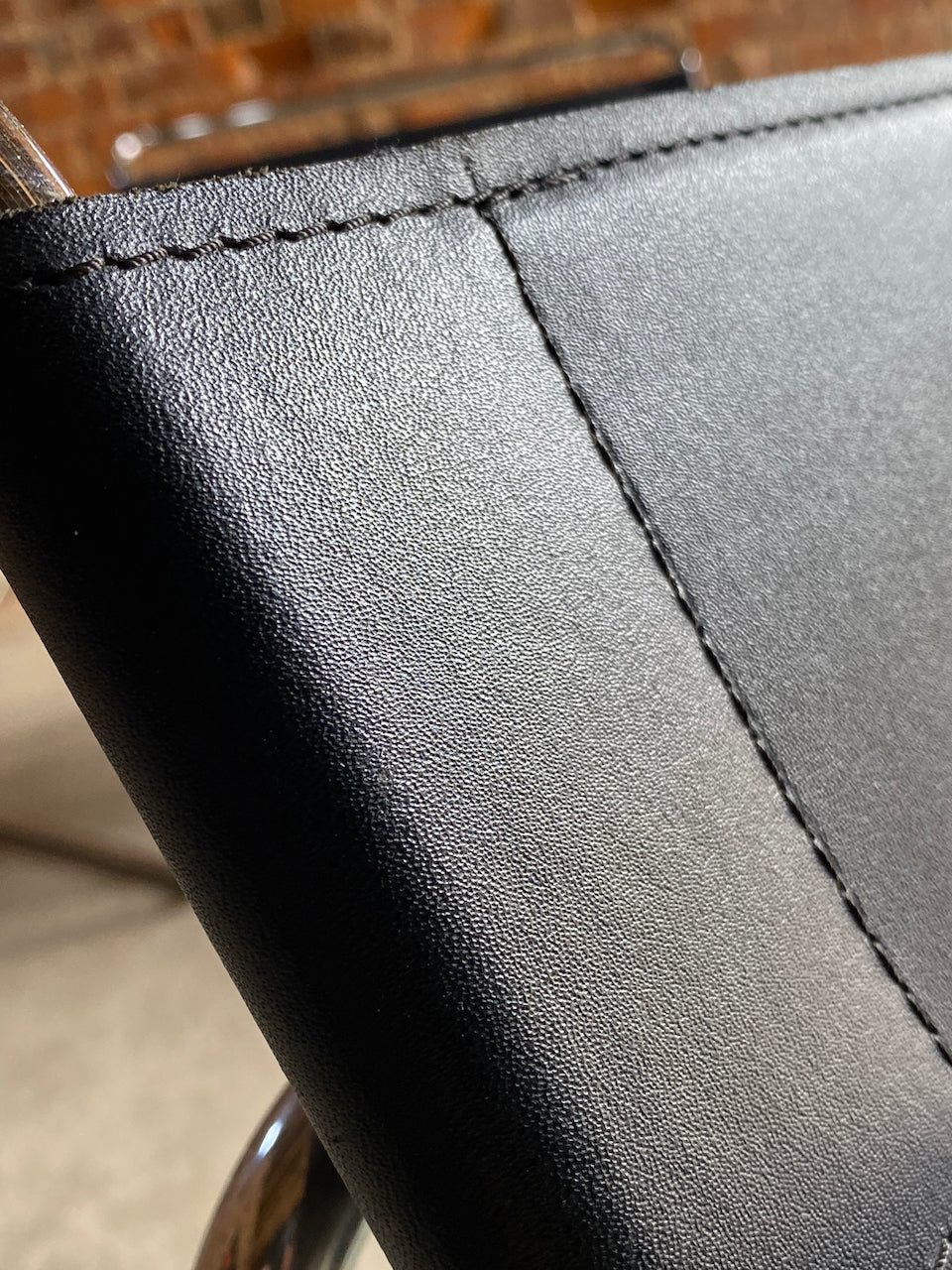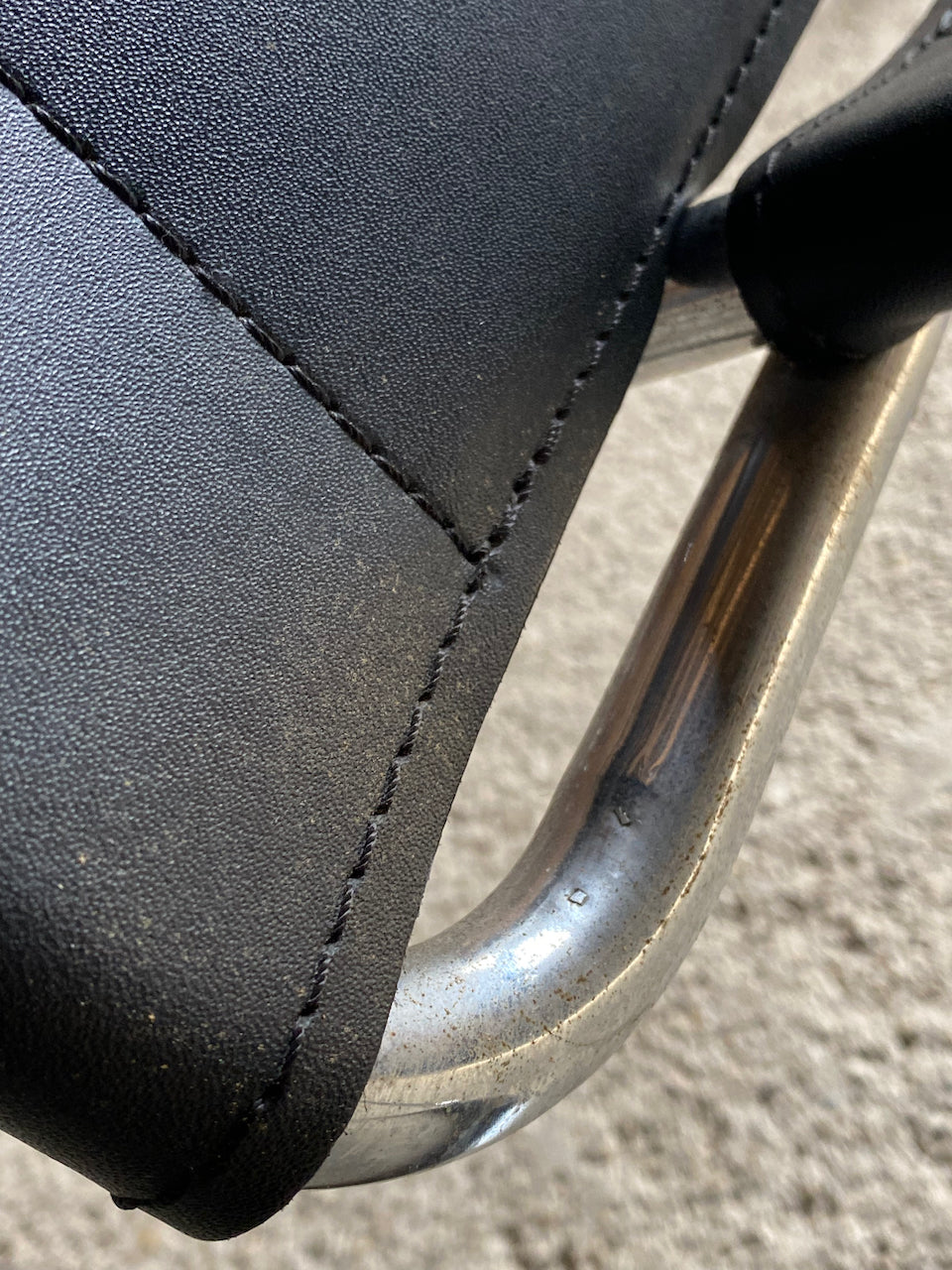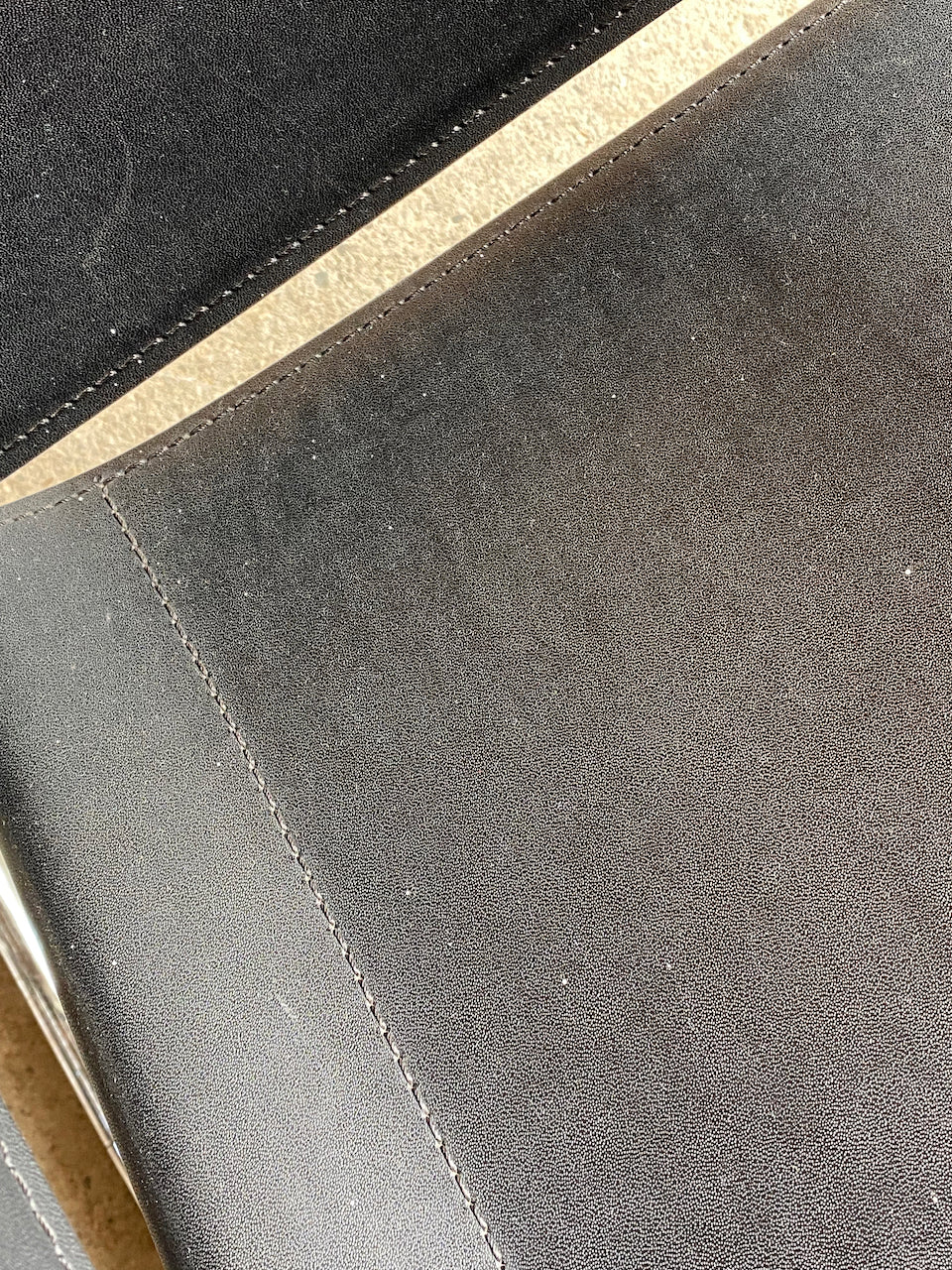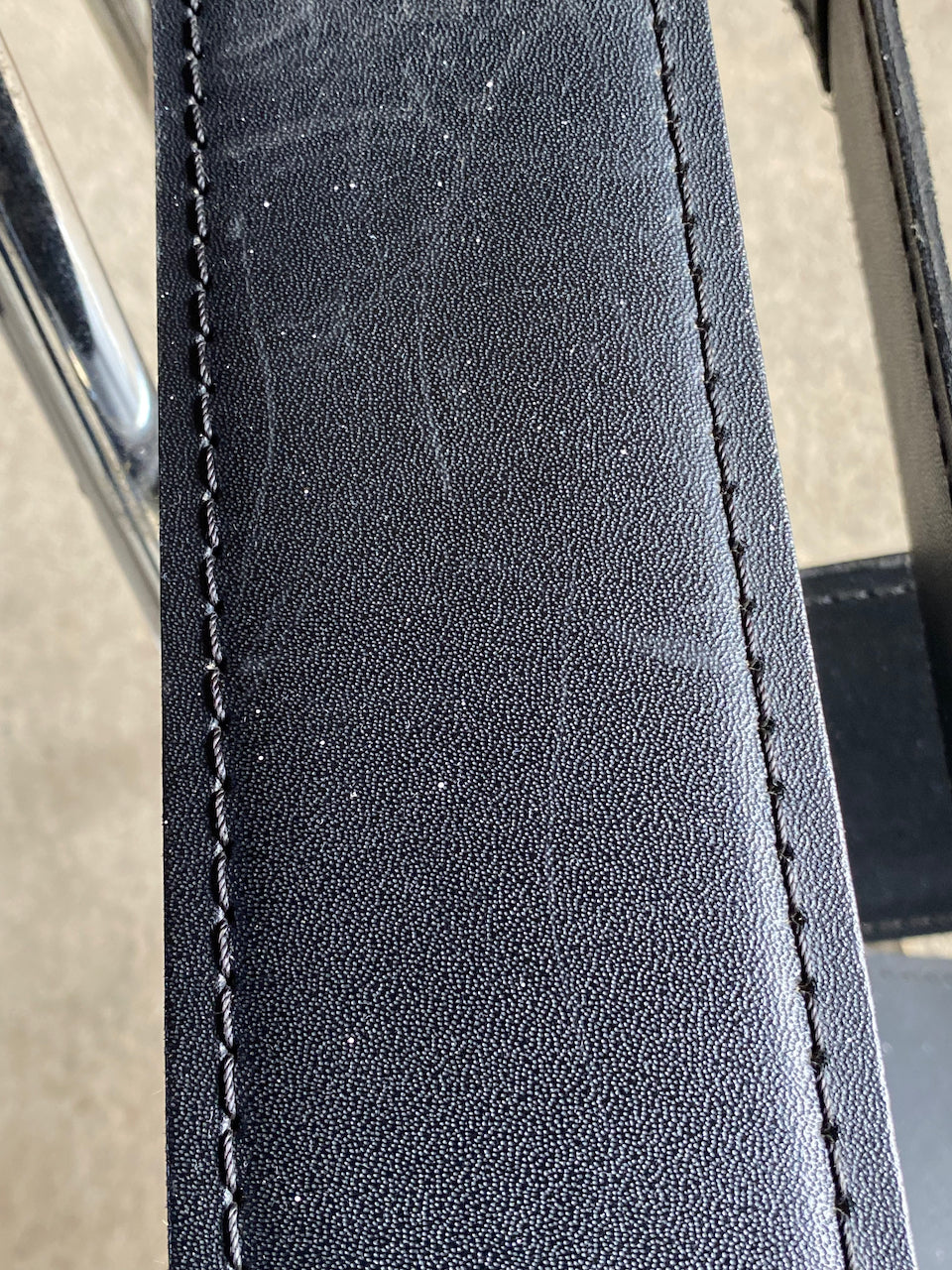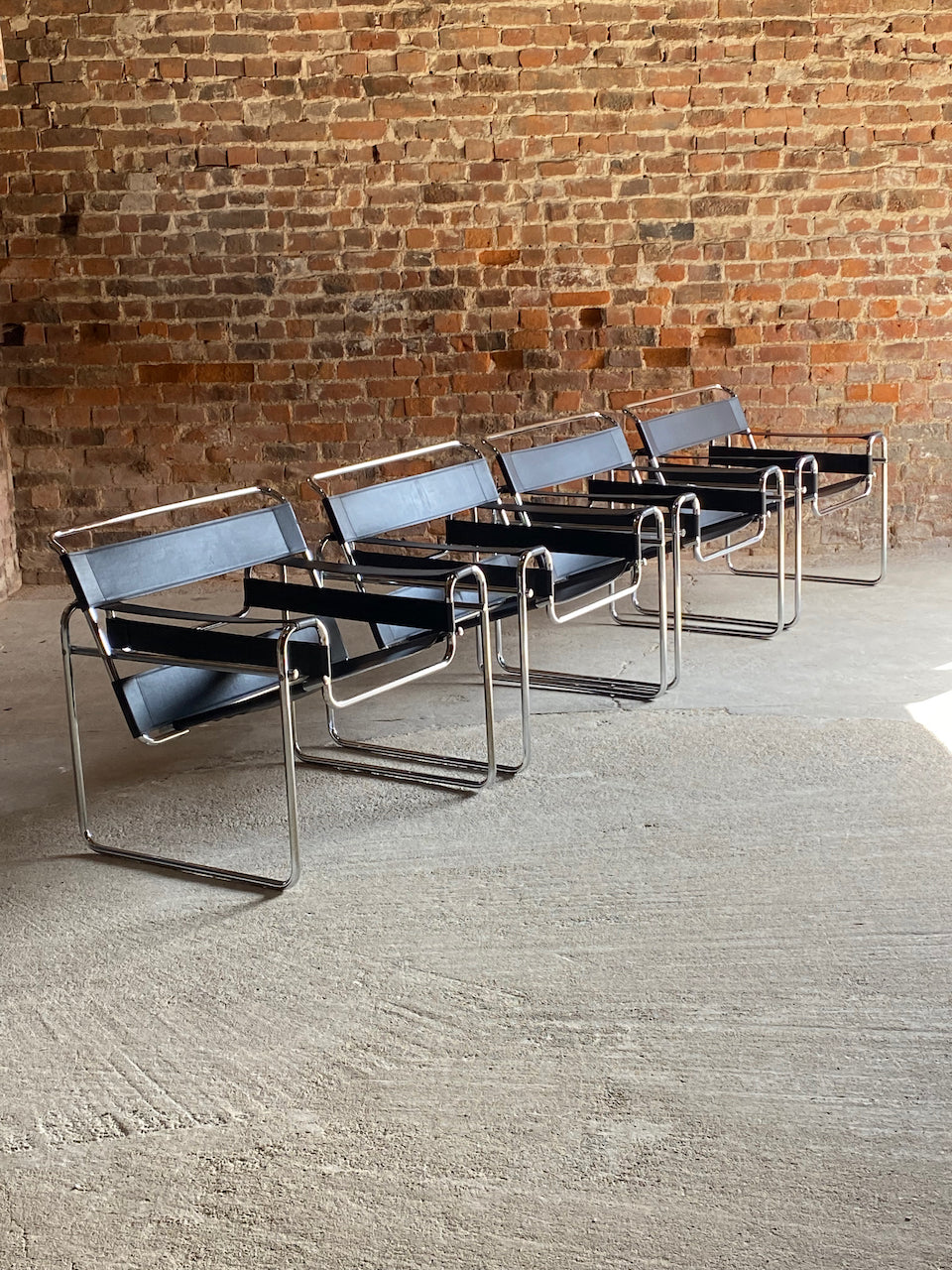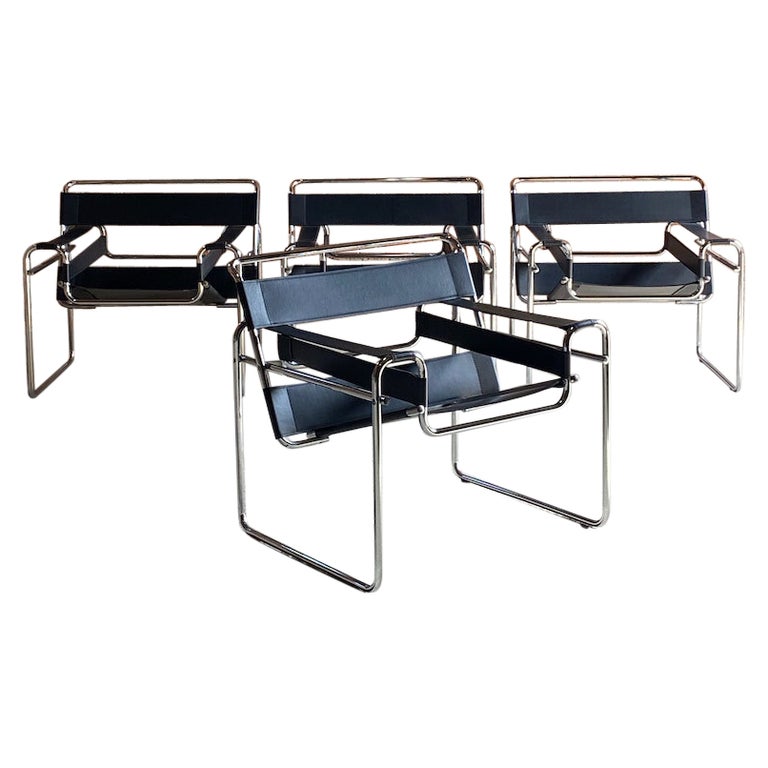 Marcel Breuer B3 Wassily Lounge Chairs Gavina Circa 1970
SOLD

Marcel Breuer B3 Wassily Lounge Chairs Gavina Circa 1970

Magnificent set of four Marcel Breuer Wassily Lounge Chairs made in Italy probably by Gavina circa 1970, the chairs with black leather strapping on a chrome tubular base, inspired by the frame of a bicycle and influenced by the constructivist theories of the De Stjil movement, Marcel Breuer was still an apprentice at the Bauhaus when he reduced the Classic club chair to its elemental lines and planes, forever changing the course of furniture design, this chair is offered in excellent original condition with a wonderful patina, made in Italy stamp to the underside of seats, reserve now.
Provenance: From the estate of private collection in London

Please note price is per chair.

About: While at the Bauhaus, Breuer designed the Wassily Chair for which he became best known, the innovation of the chair, named after fellow Bauhaus member and friend Wassily Kandinsky. "This iconic tubular steel chair, inspired by the bicycle frames and made with the latest in steel-bending technology, was given its nickname when it was reproduced by Italian manufacturer Gavina.
Breuer's pioneering designs and rationalist aesthetic that shaped the Bauhaus school of thought. "Breuer's work was in many was a perfect demonstration of the Bauhaus' ideals of art meeting industry. Early versions of the Wassily Chair were only made possible due to," the advanced manufacturing methods of the period. Additionally, Breuer's Whitney Museum of American Art as emblematic of the Bauhaus approach.

Summery:
Mid Century Modern
Creator: Marcel Breuer
Model: B3
Wassily Chair
Chrome
Leather
Set of Four
Bauhaus design
Date of Manufacture: 1970s
Investment
Practical & beautiful

Condition: The chairs are offered in excellent original condition with wonderful patina, the leather work shows signs of age as to be expected from over 50 years of use, minor marks on chairs but overall the chairs are in very good clean condition, there are very faint tiny paint splash marks barely visible which can probably be removed with some white spirit, the chrome work is in good condition with minor marks and minor tarnish marks showing age but no pitting, no weakness to frames, no makers stamp.

Dimensions:
Width 30.5" / 78cm
Depth 25.5" / 65cm
Height 29"  / 74cm
Seat height 16" / 41cm
Arm Height: 21.5" / 55cm

Delivery:
Free delivery is offered to England & Wales only when buyer pays full asking price, next day delivery is not possible due to the size of the piece, please allow between 7-14 days delivery