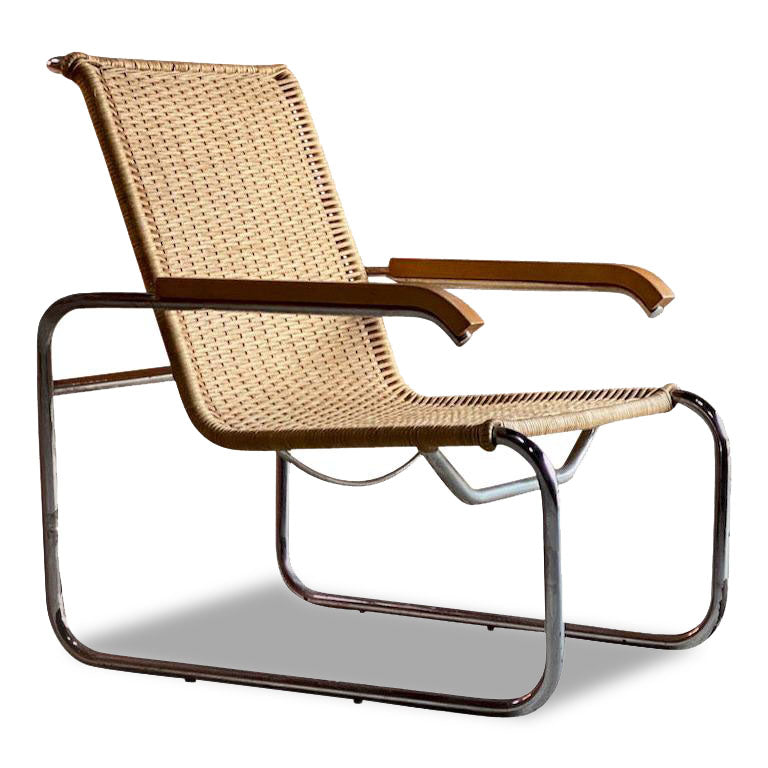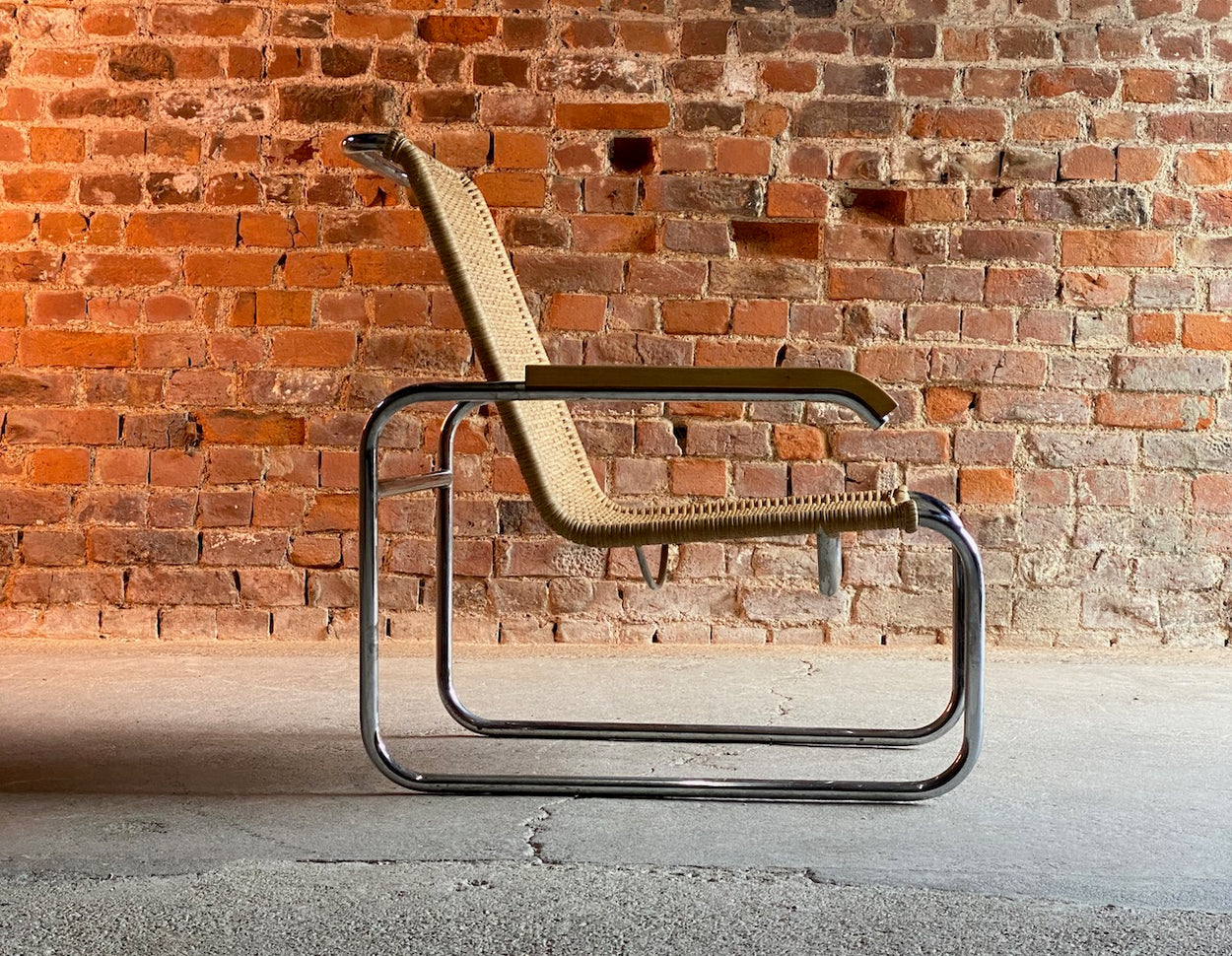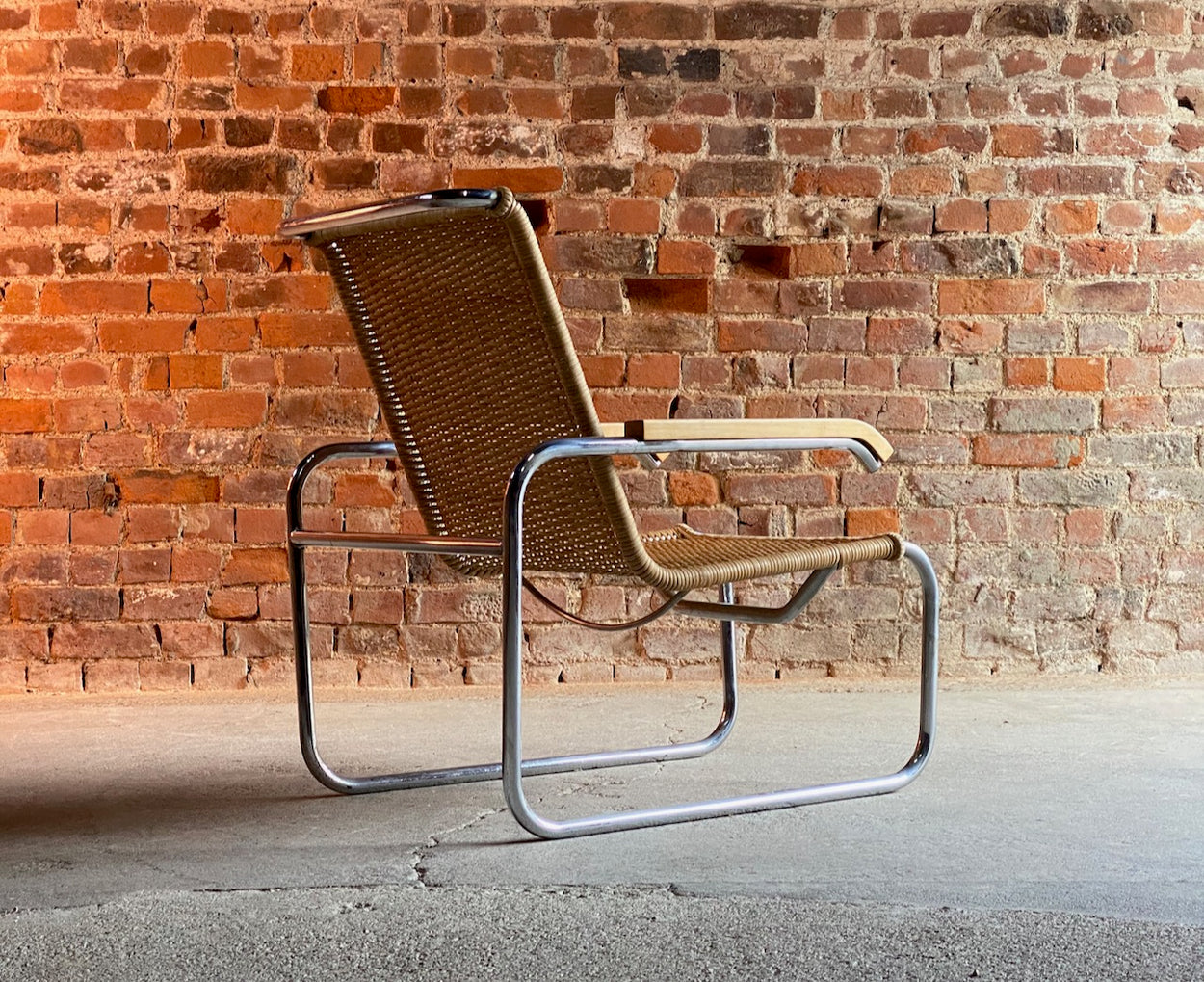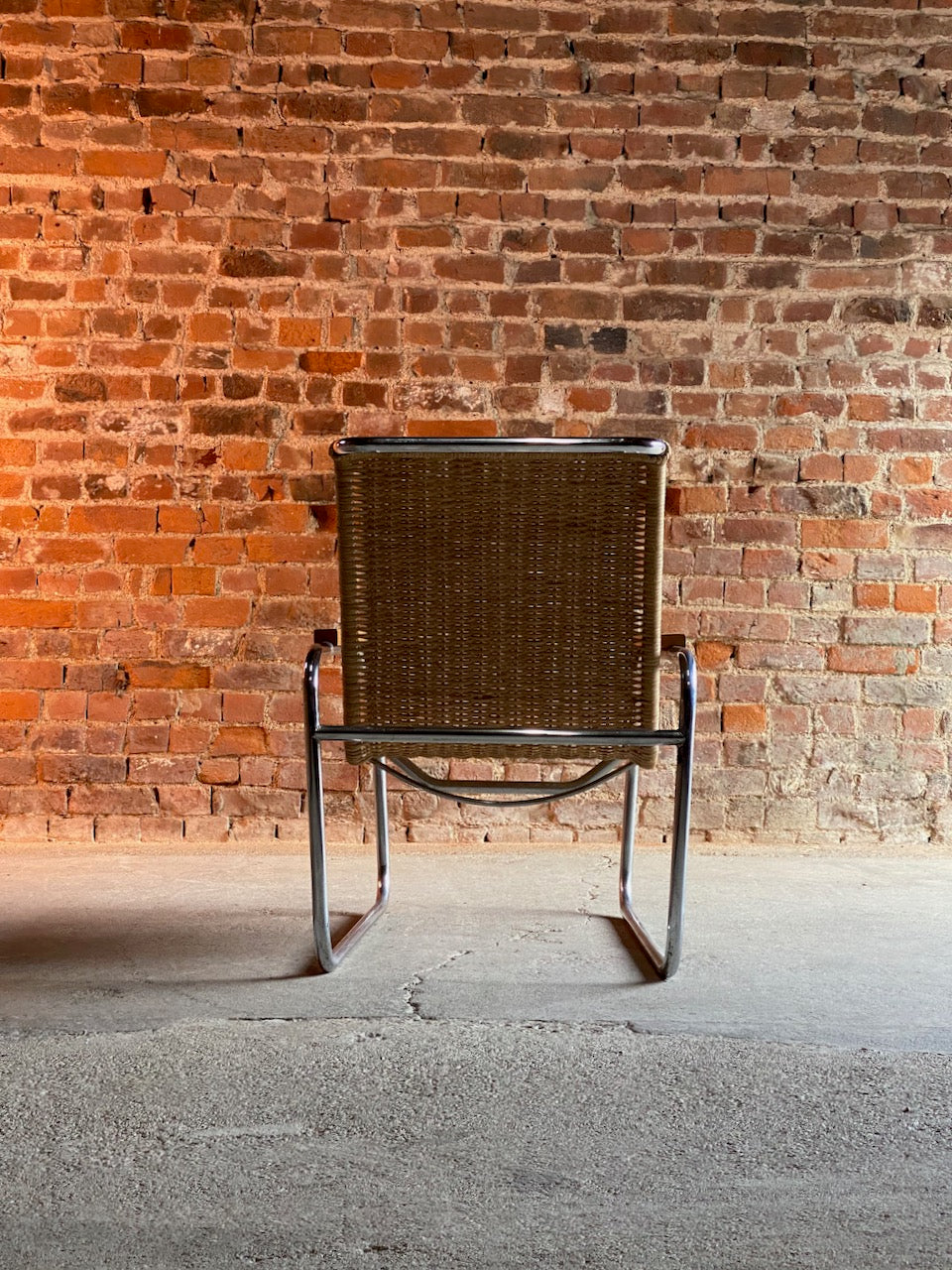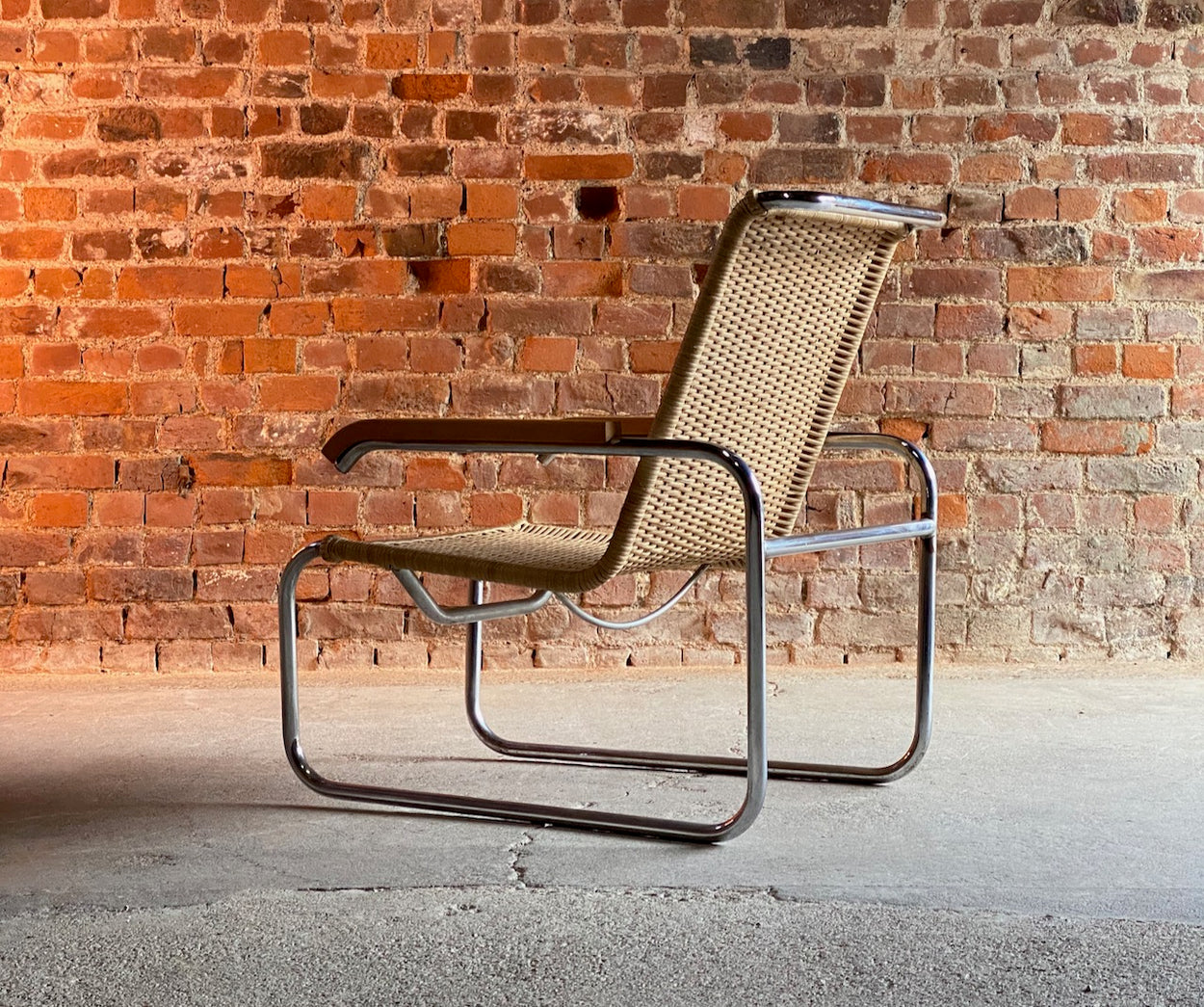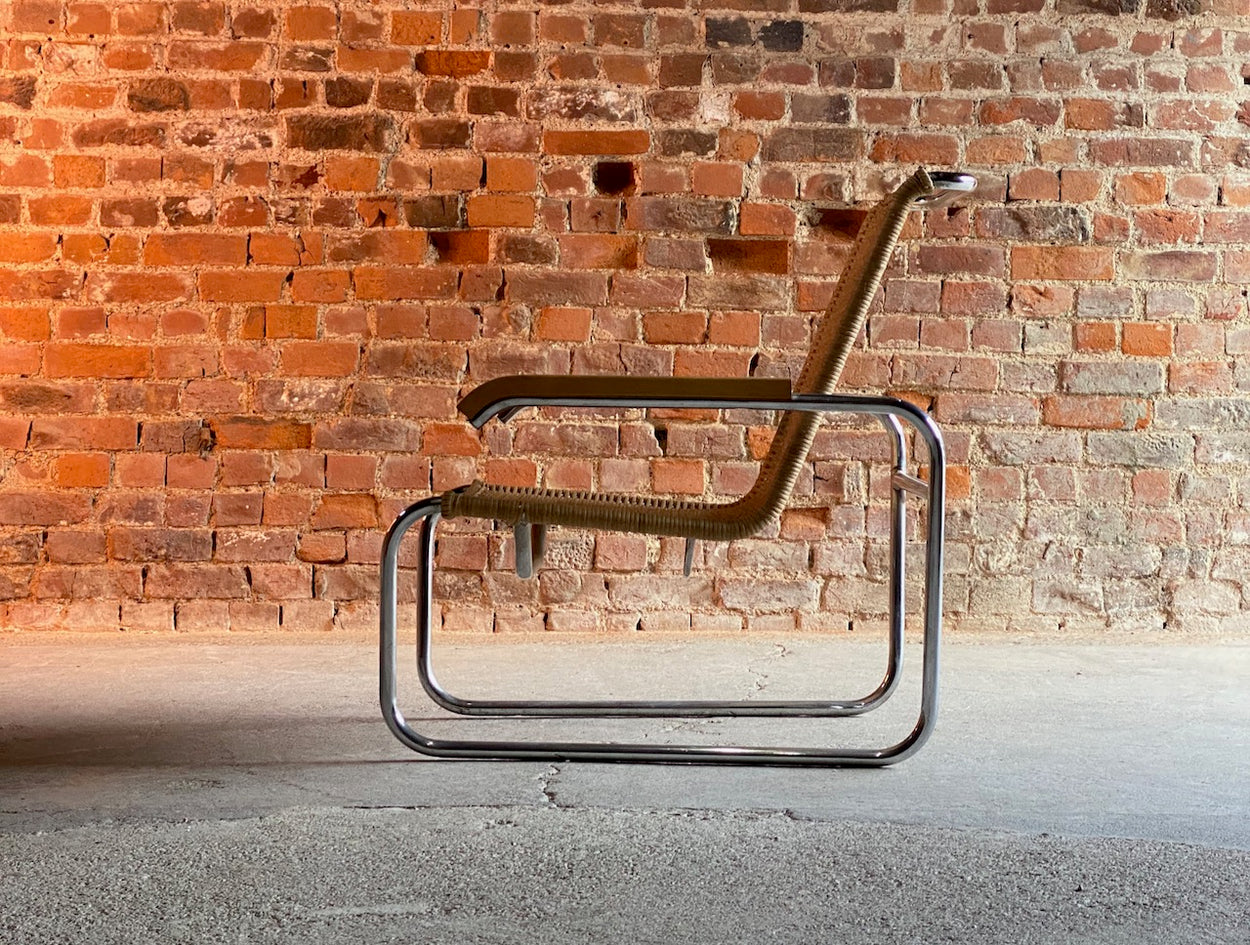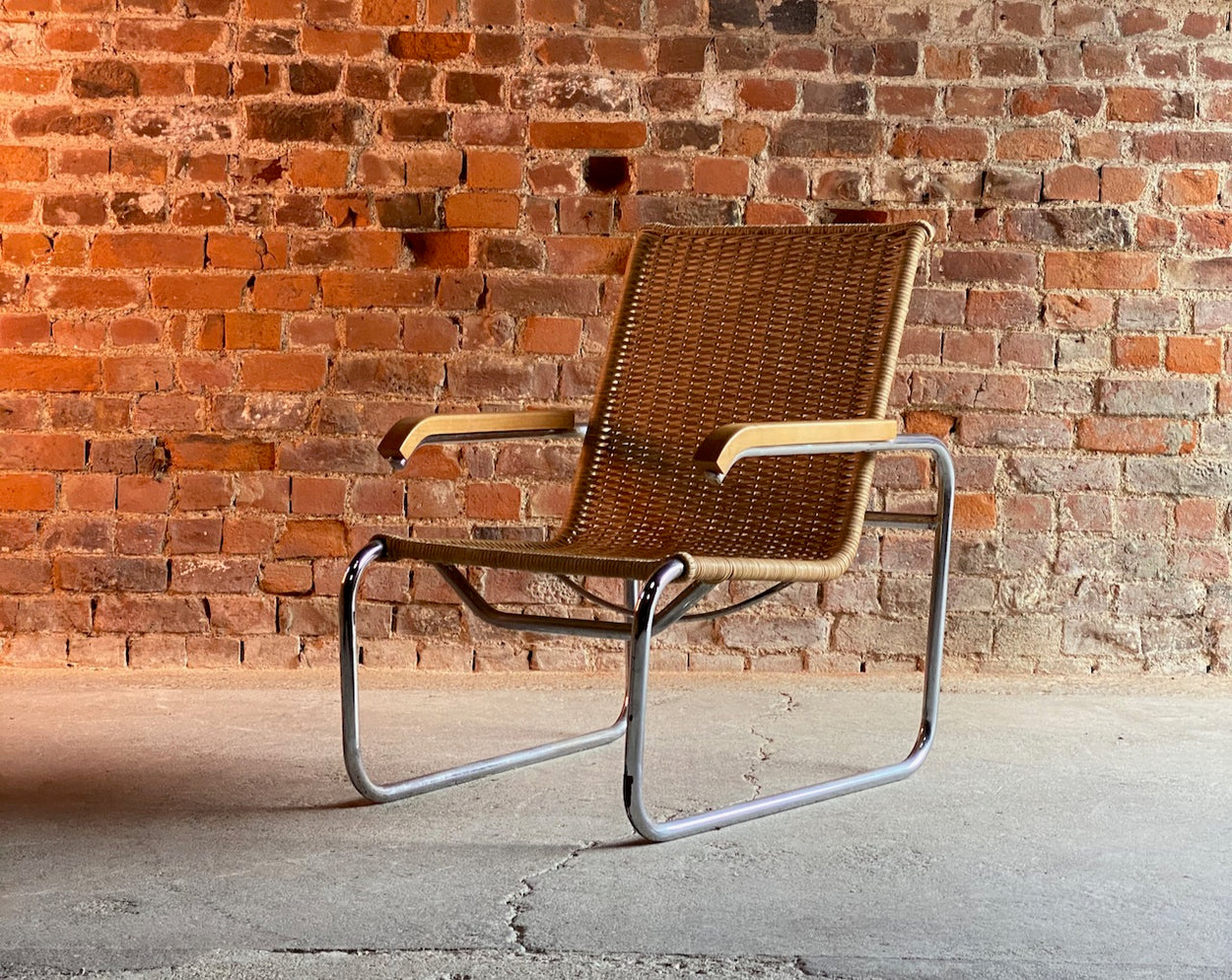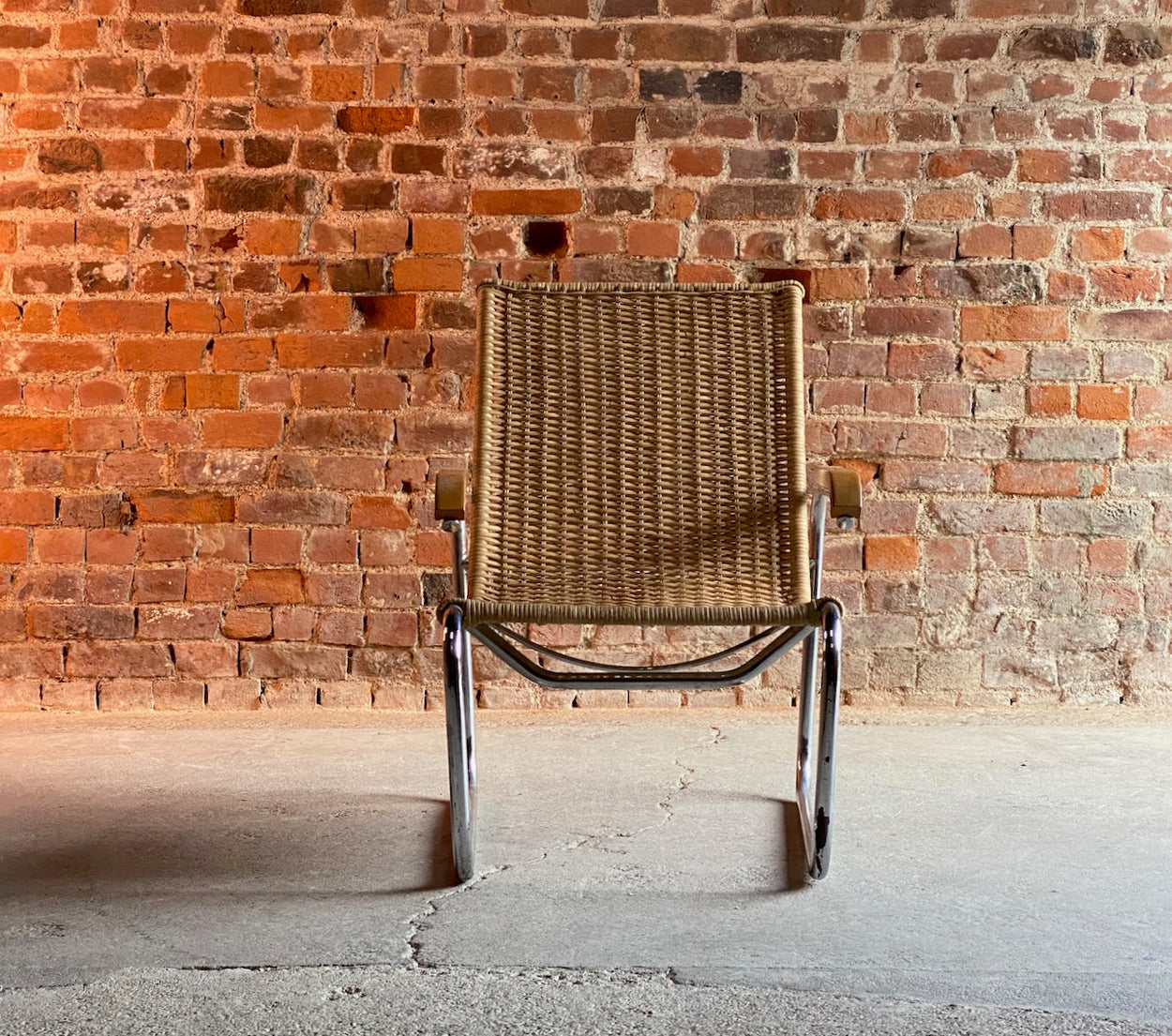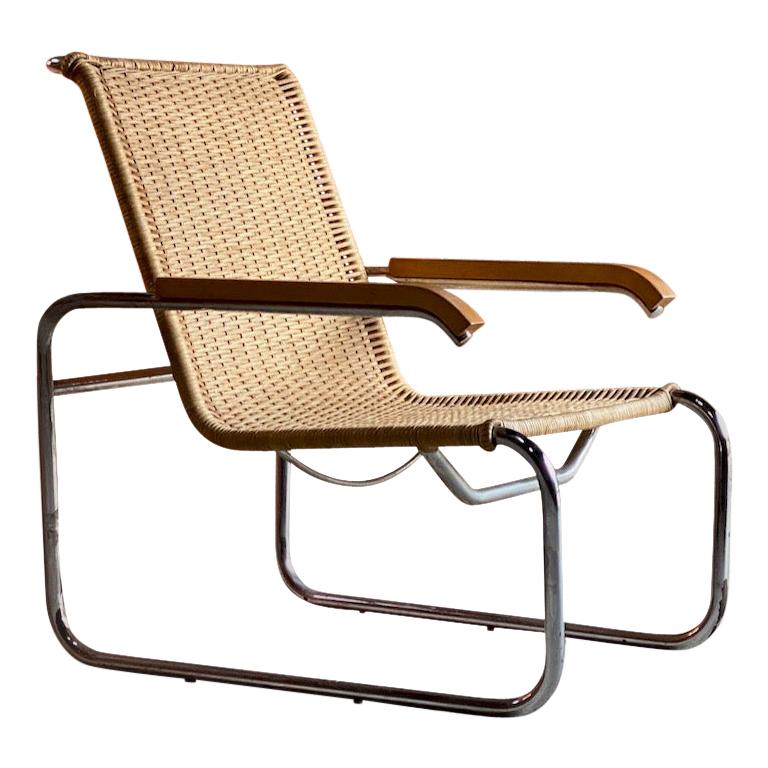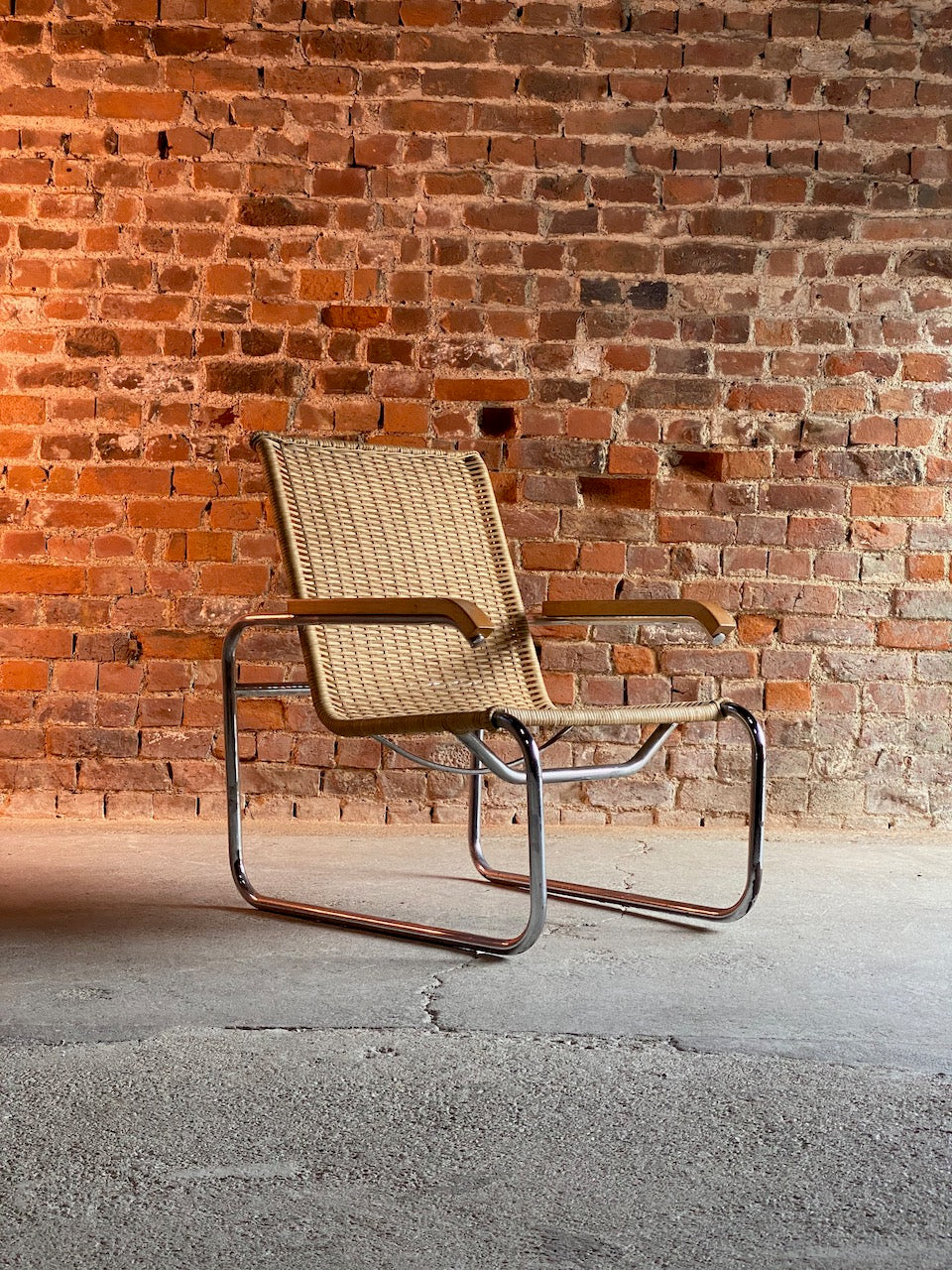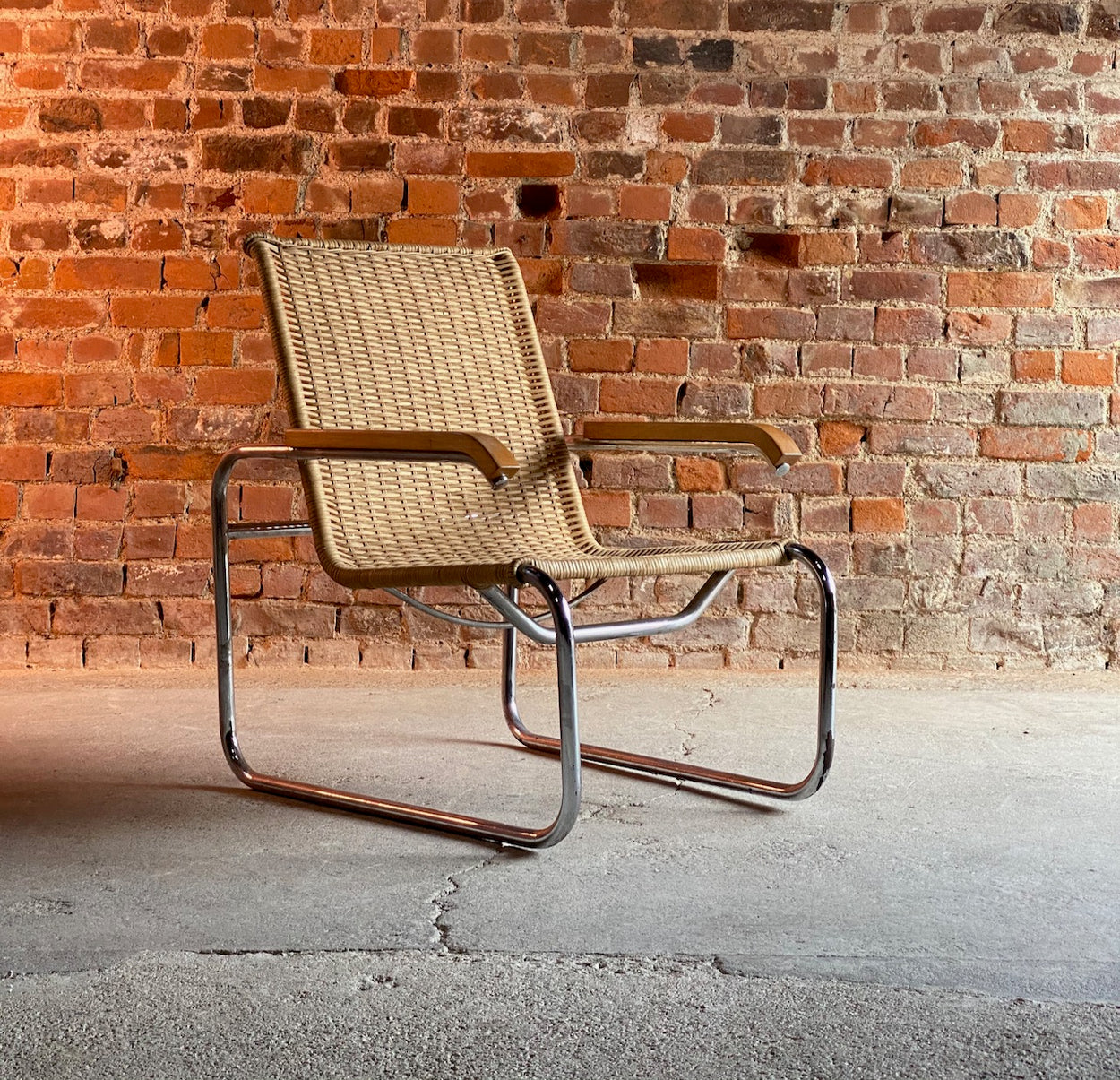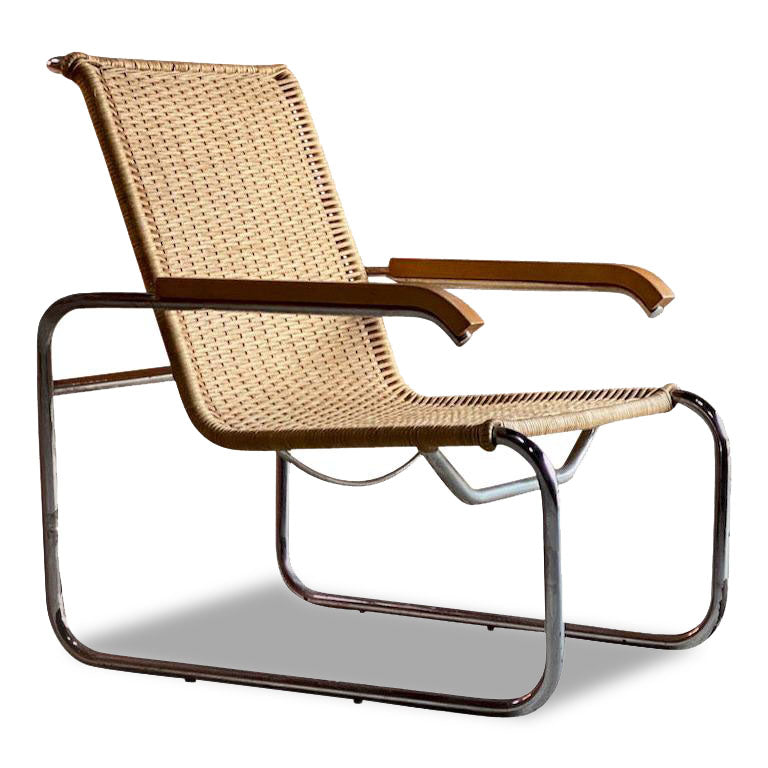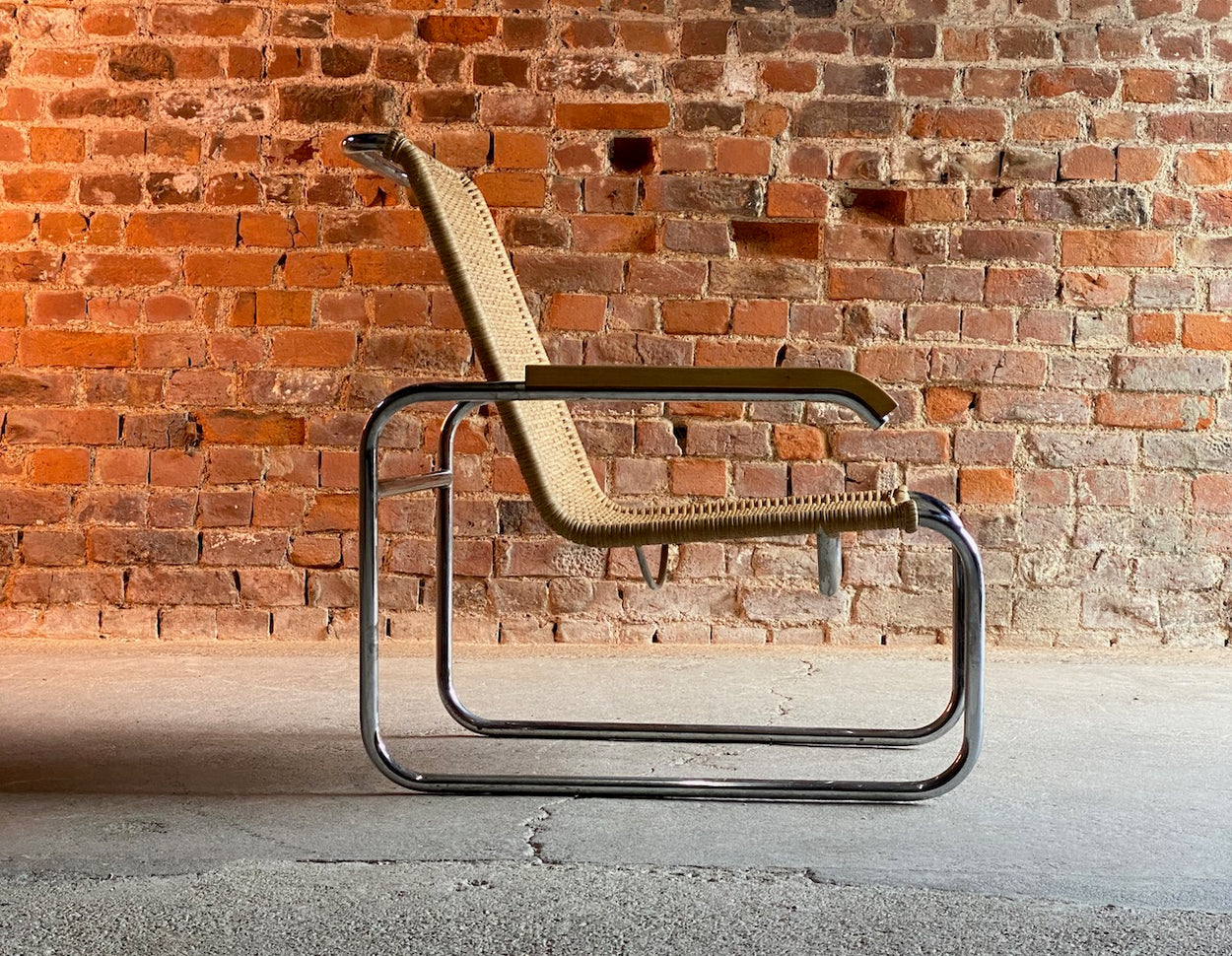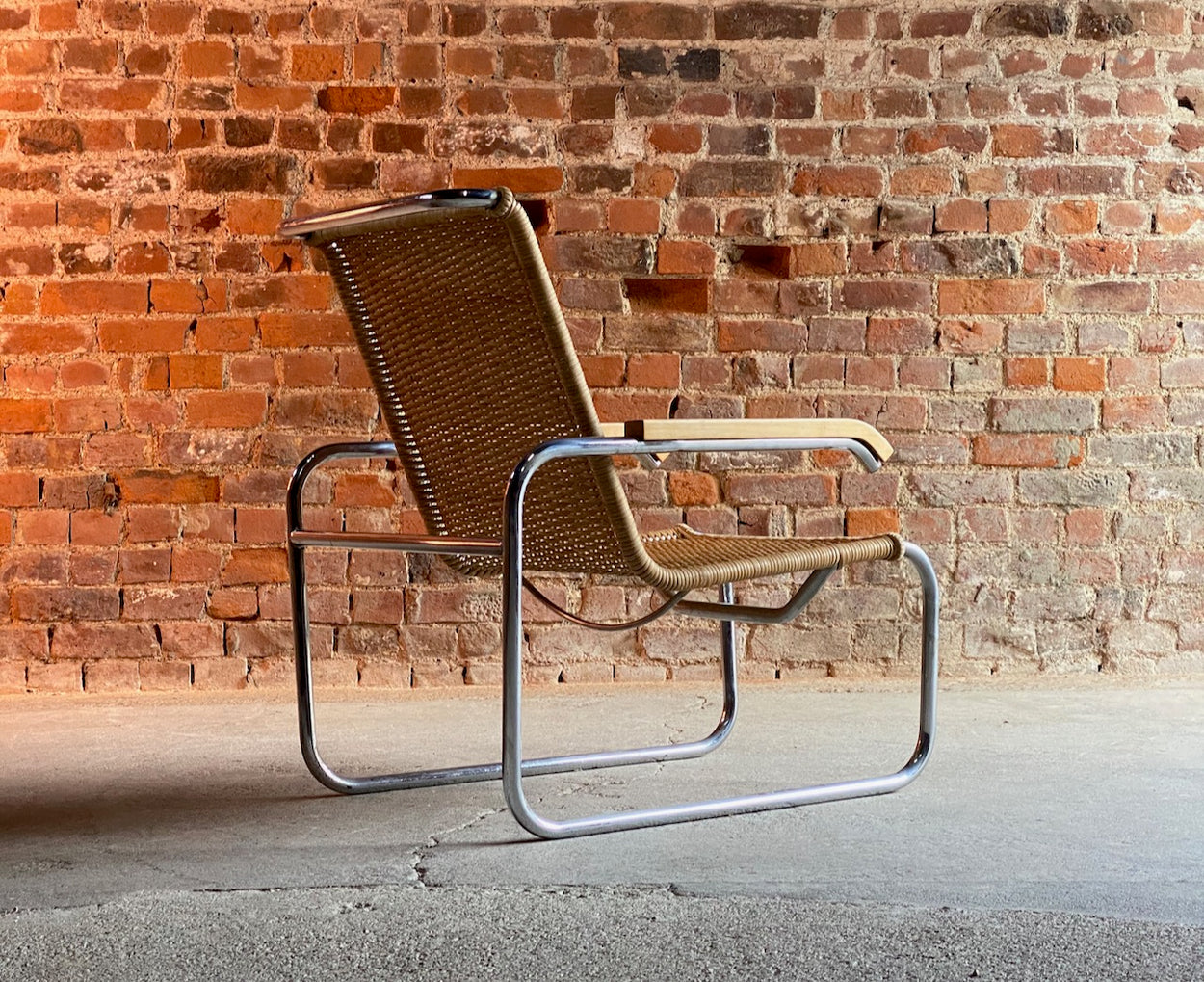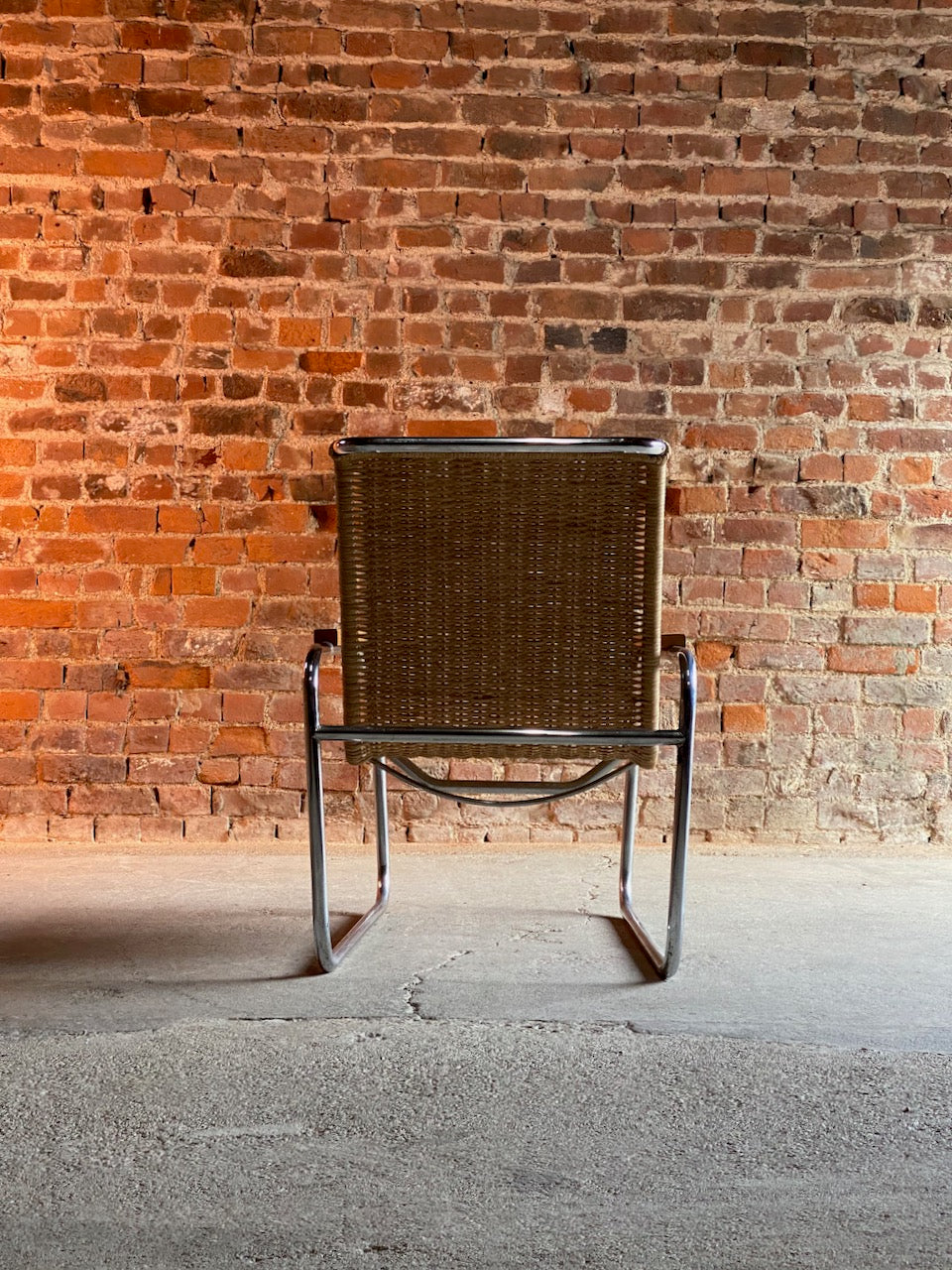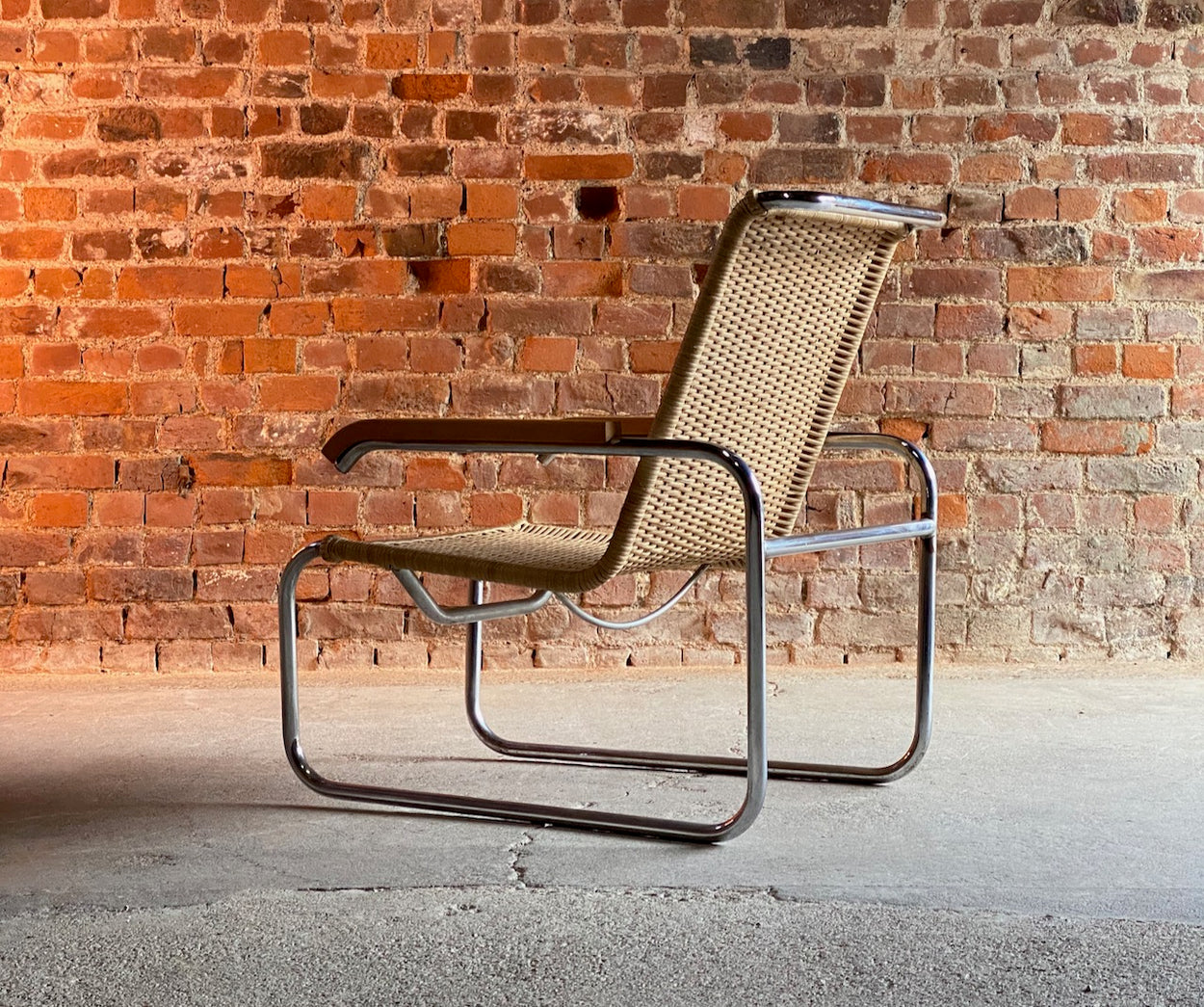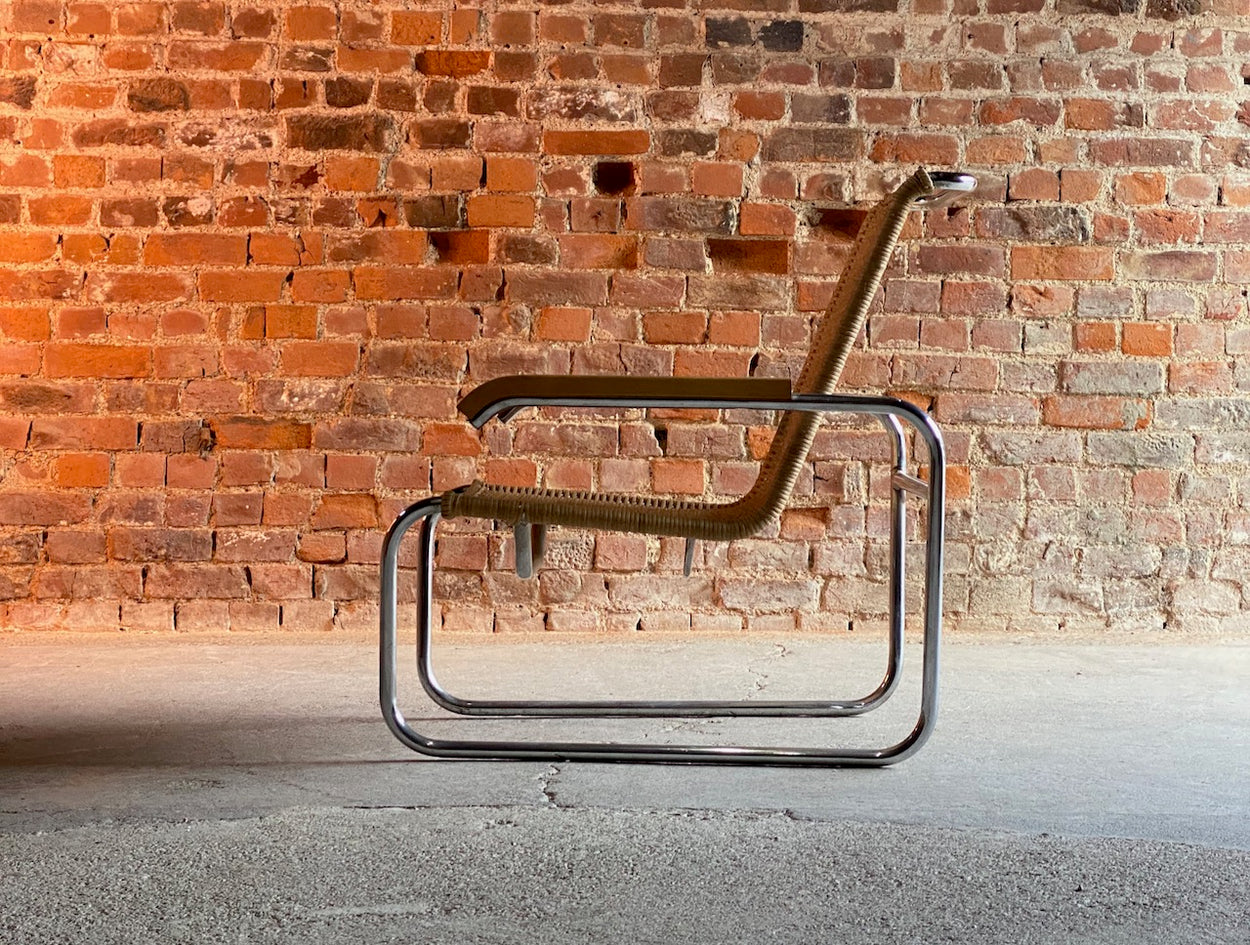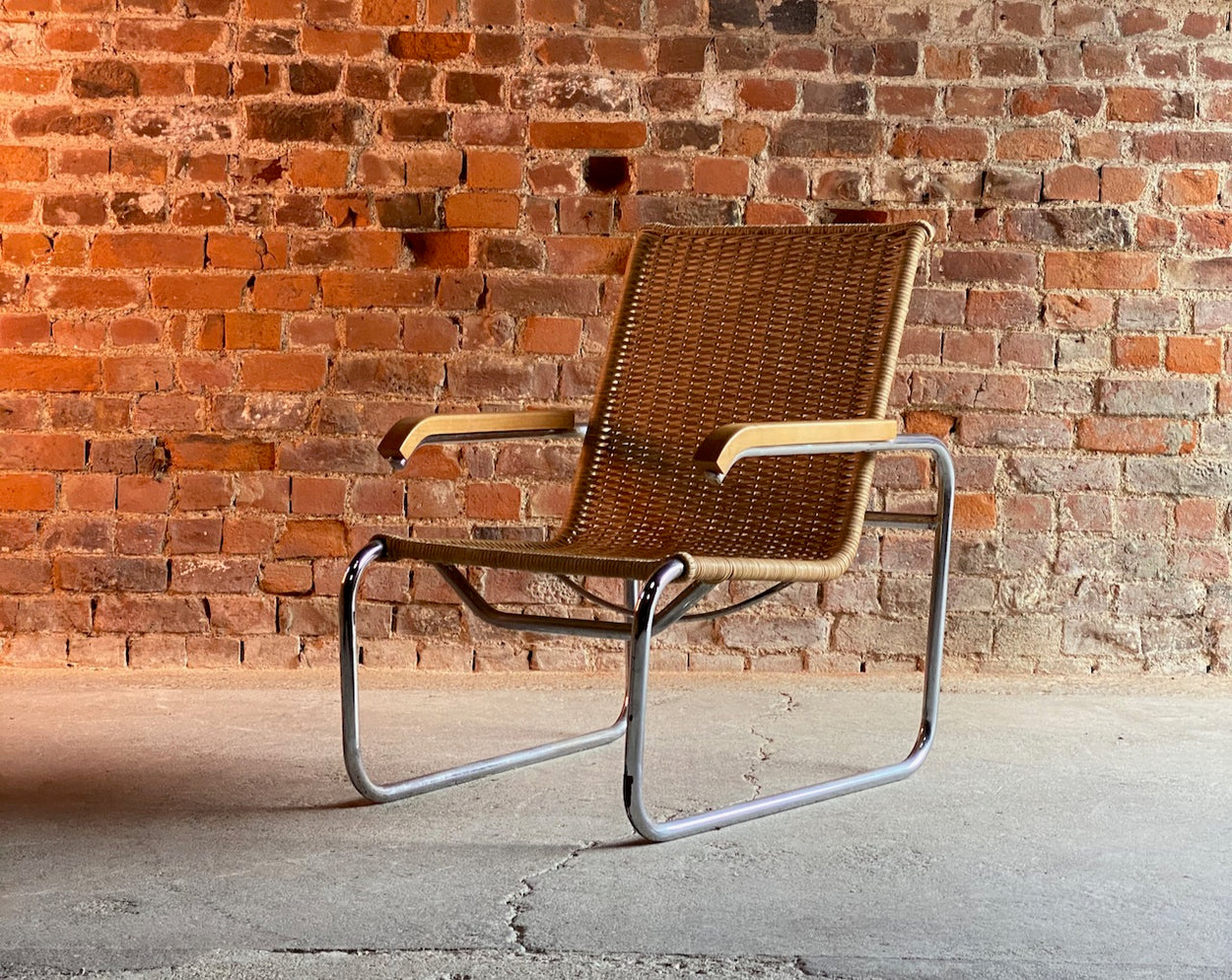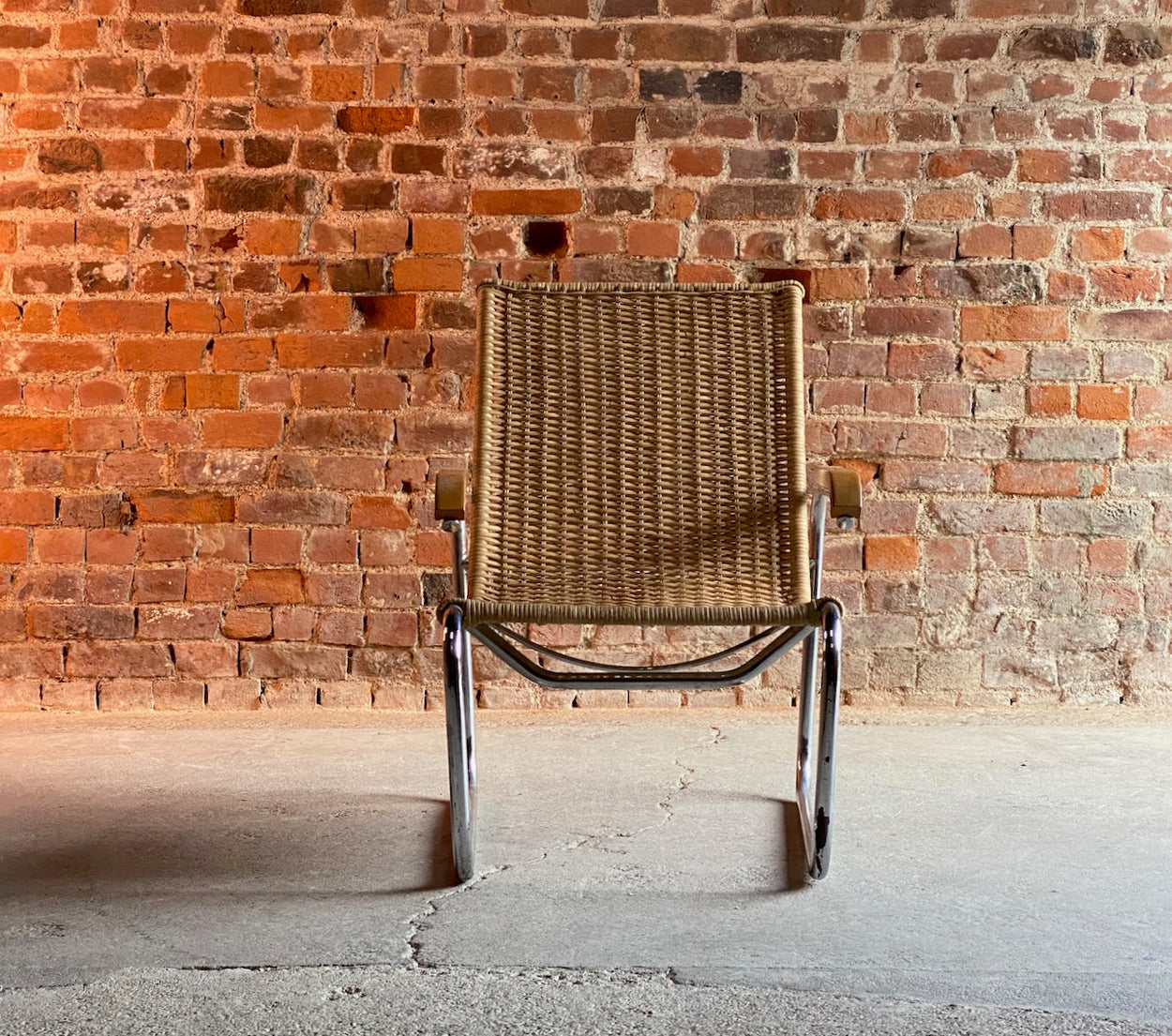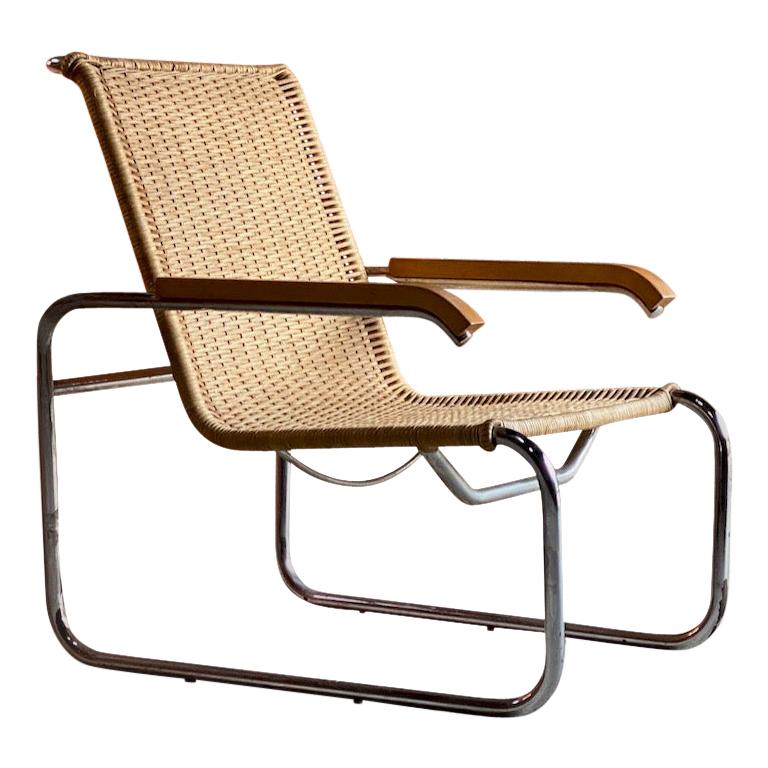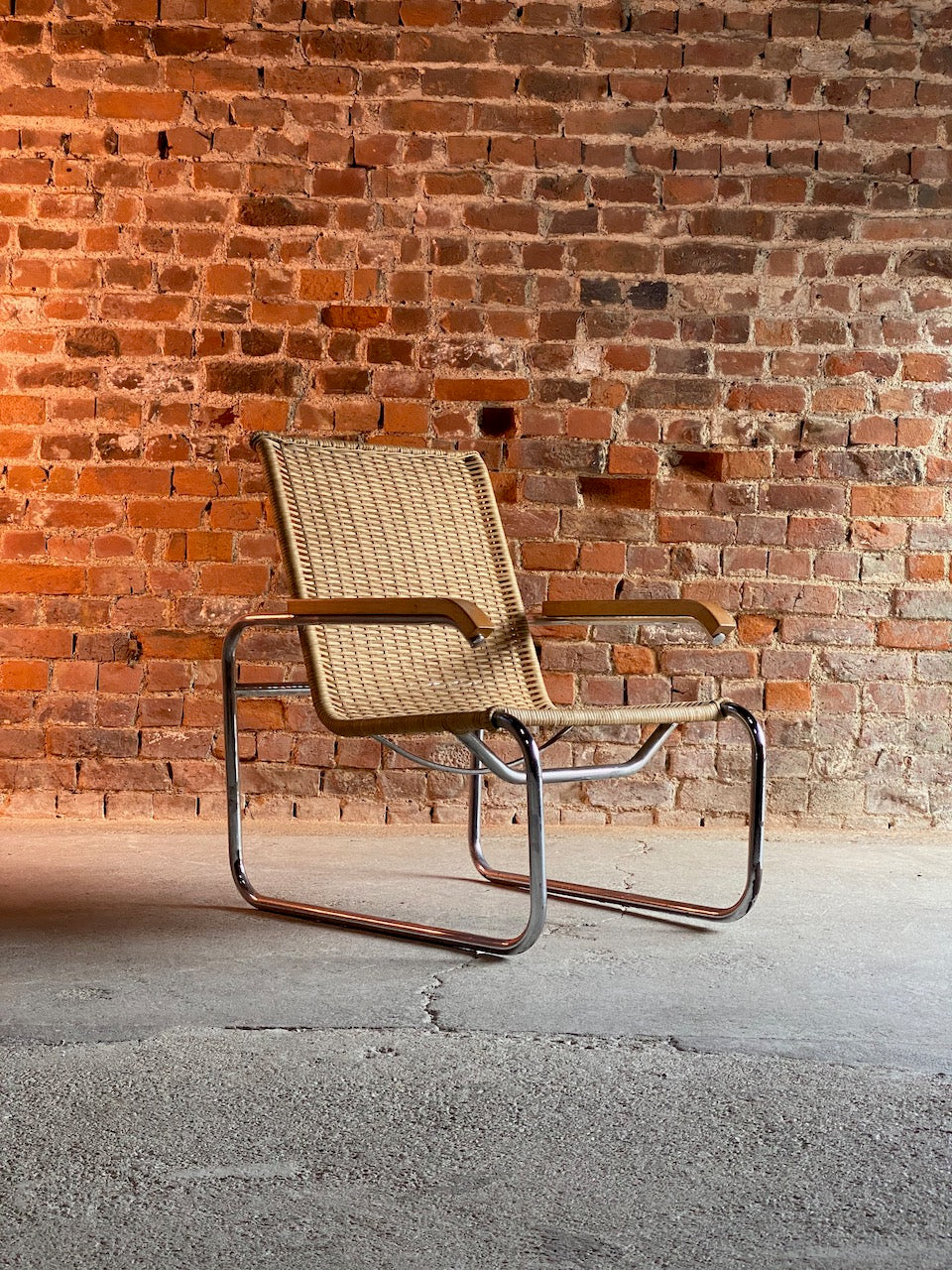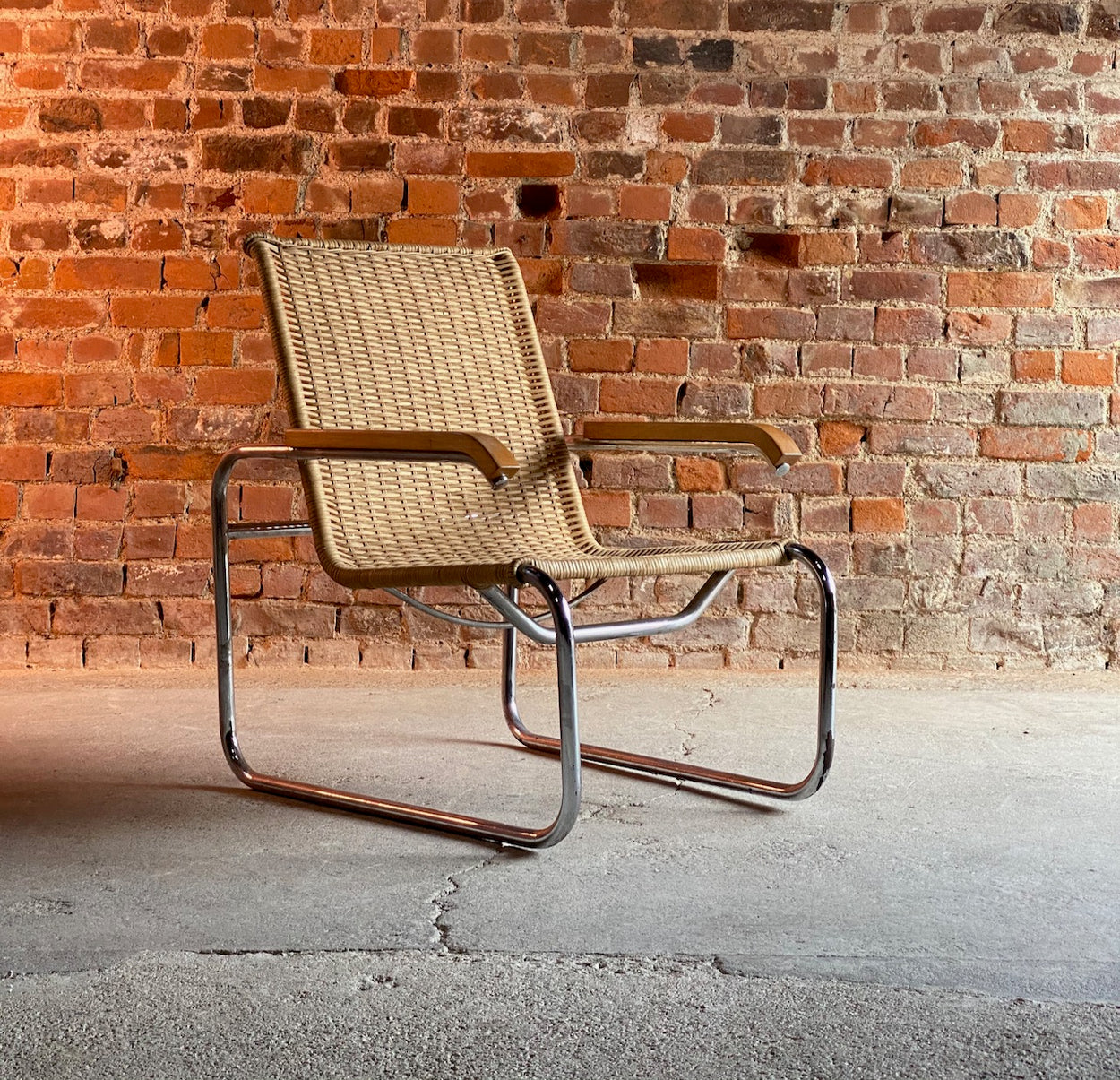 Marcel Breuer B35 lounge chair armchair by Thonet Bauhaus, circa 1940s
Marcel Breuer B35 lounge chair armchair by Thonet Bauhaus, circa 1940s
Sublime Bauhaus design Marcel Breuer B35 armchair by Thonet circa 1940s, the cantilever frame with woven rattan seat, wooden armrests with a chromed tubular steel frame, the chair is offered in excellent condition with new rattan.
Background Born on 22 May 1902 in Pécs in Hungary, Marcel Breuer studied at the Staatliche Bauhaus Dessau from 1920 to 1924, after he quit studying art. After a short stay in Paris he took over the direction of the carpentry workshop at the Bauhaus, which had meanwhile moved to Dessau, from 1925-1928. During this time, he was strongly influenced by constructivism and De Stijl and developed a few trendsetting furniture designs made of tubular steel. In 1928, Breuer moved to Berlin, where he mainly worked in the field of interior design. In 1931 he went on several journeys, before working on a wide range of aluminum furniture designs in Switzerland starting in 1932.

 In 1935, Marcel Breuer moved to London, where he worked as an architect. In 1937 he was awarded a professorship for architecture at Harvard University in Cambridge, Massachusetts (USA), where he later founded an architectural office together with Walter Gropius. In 1946, Marcel Breuer established his own studio in New York and realized numerous designs in Europe and the US. He is considered one of the most important architects and designers of modernism. Marcel Breuer died on 1 July 1981 in New York.
In 1925, Marcel Breuer started his first furniture experiments with cold bent tubular steel. He experimented with the principle of the flexing chair without back legs, a principle that became popular under the term "cantilever", which goes back to a design by Dutch architect Mart Stam from 1926. Breuer predicted that it would feel "like sitting on flexible pillars of air". The simple tubular steel furniture designs by Marcel Breuer, Ludwig Mies van der Rohe, Mart Stam and others revolutionized furniture design with their clear formal language and excellently fit in with the modern architecture of the time. Marcel Breuer's tubular steel furniture designs are considered classics today and can be found in the most important design collections worldwide.

Mid Century
Bauhaus
Marcel Breuer
Thonet
B35
Lounge Chair
1940s
Rattan

Investment

Practical & Beautiful

Very good condition, the chair has been restored with new rattan,

Height 32.68" / 83cm
Width 25.6" / 65cm
Depth 31.5 / 80 cm
Seat height 14.57" / 37cm
Free delivery is offered to England & Wales only when buyer pays full asking price, next day delivery is not possible due to the size of the piece, please allow between 7-14 days delivery