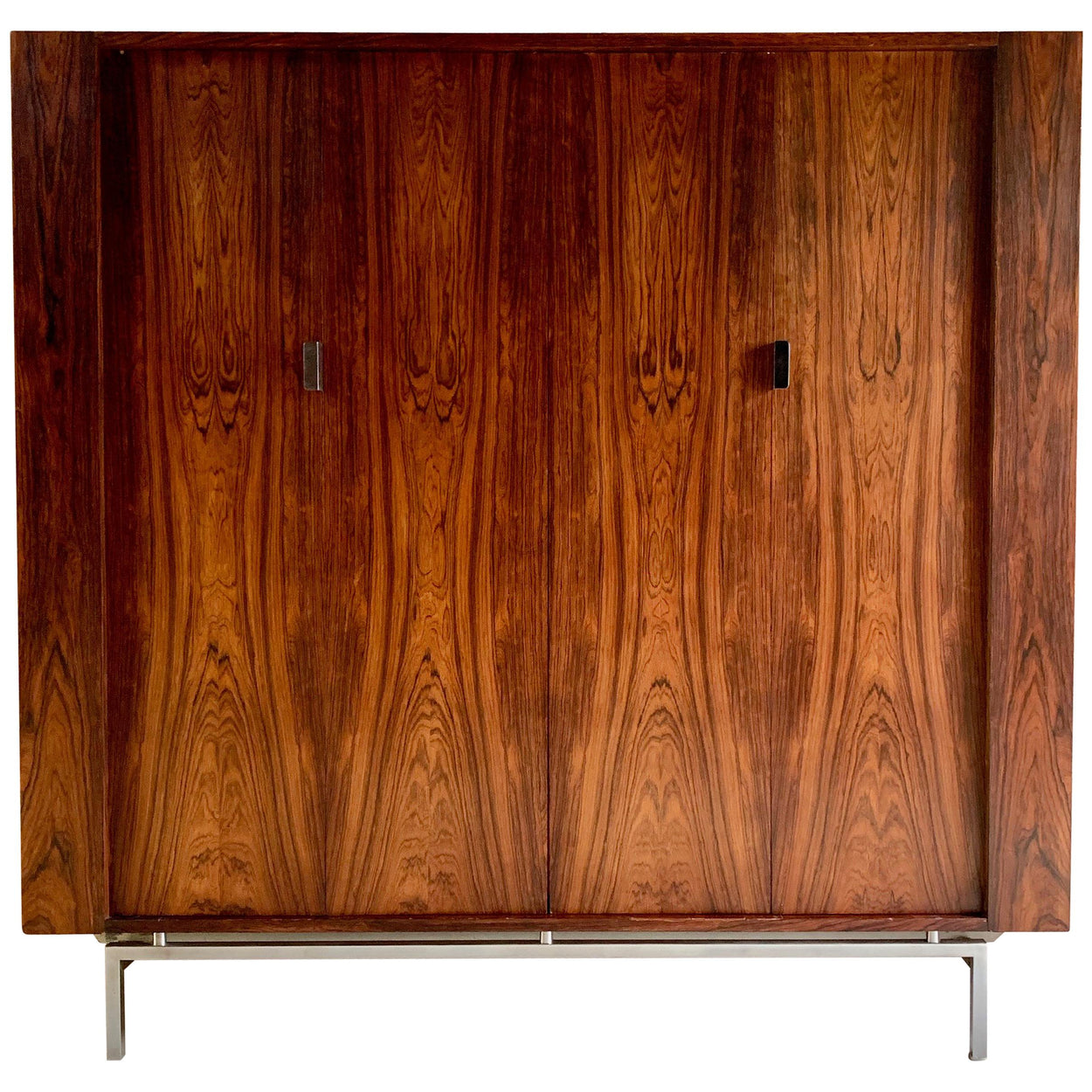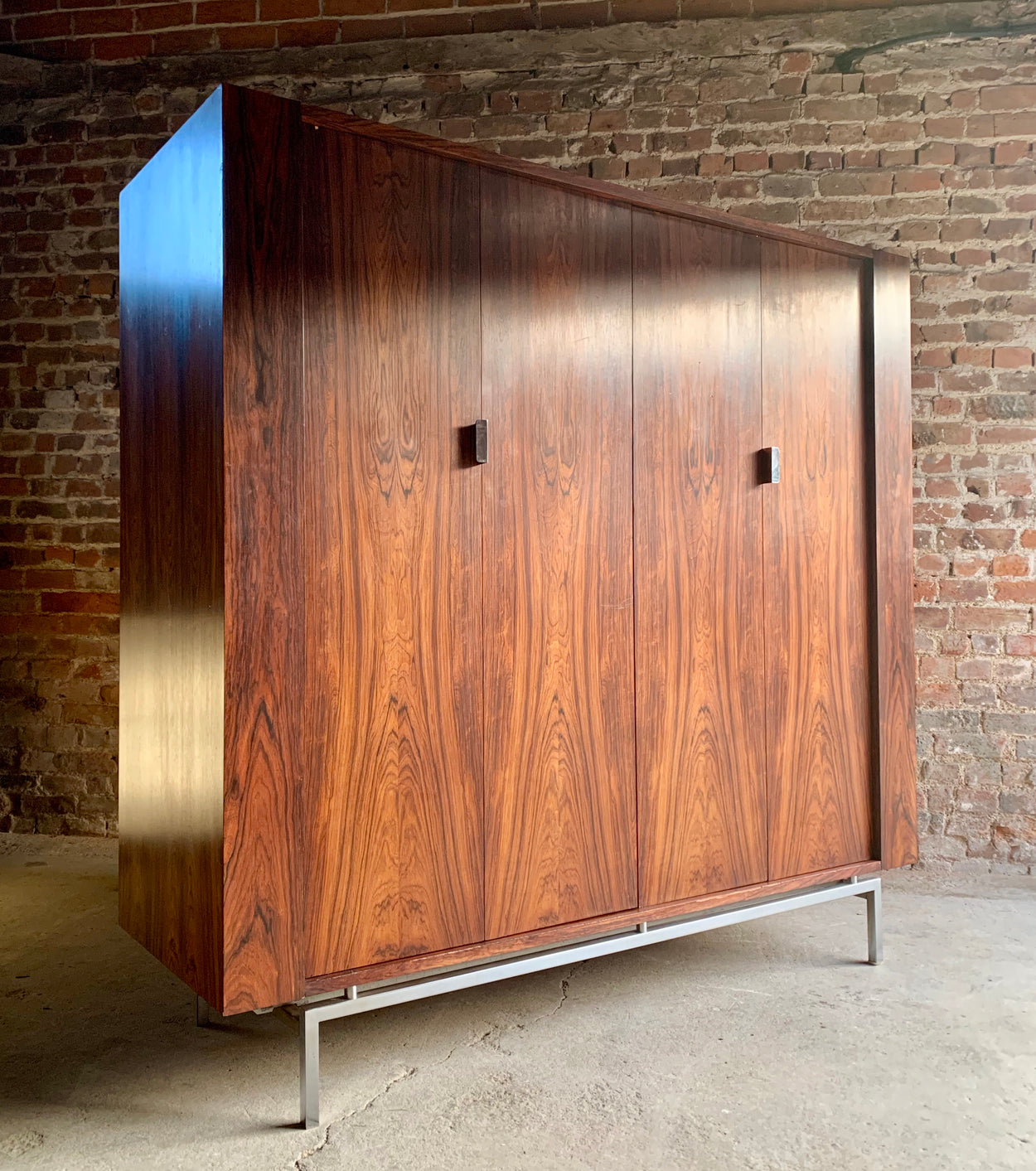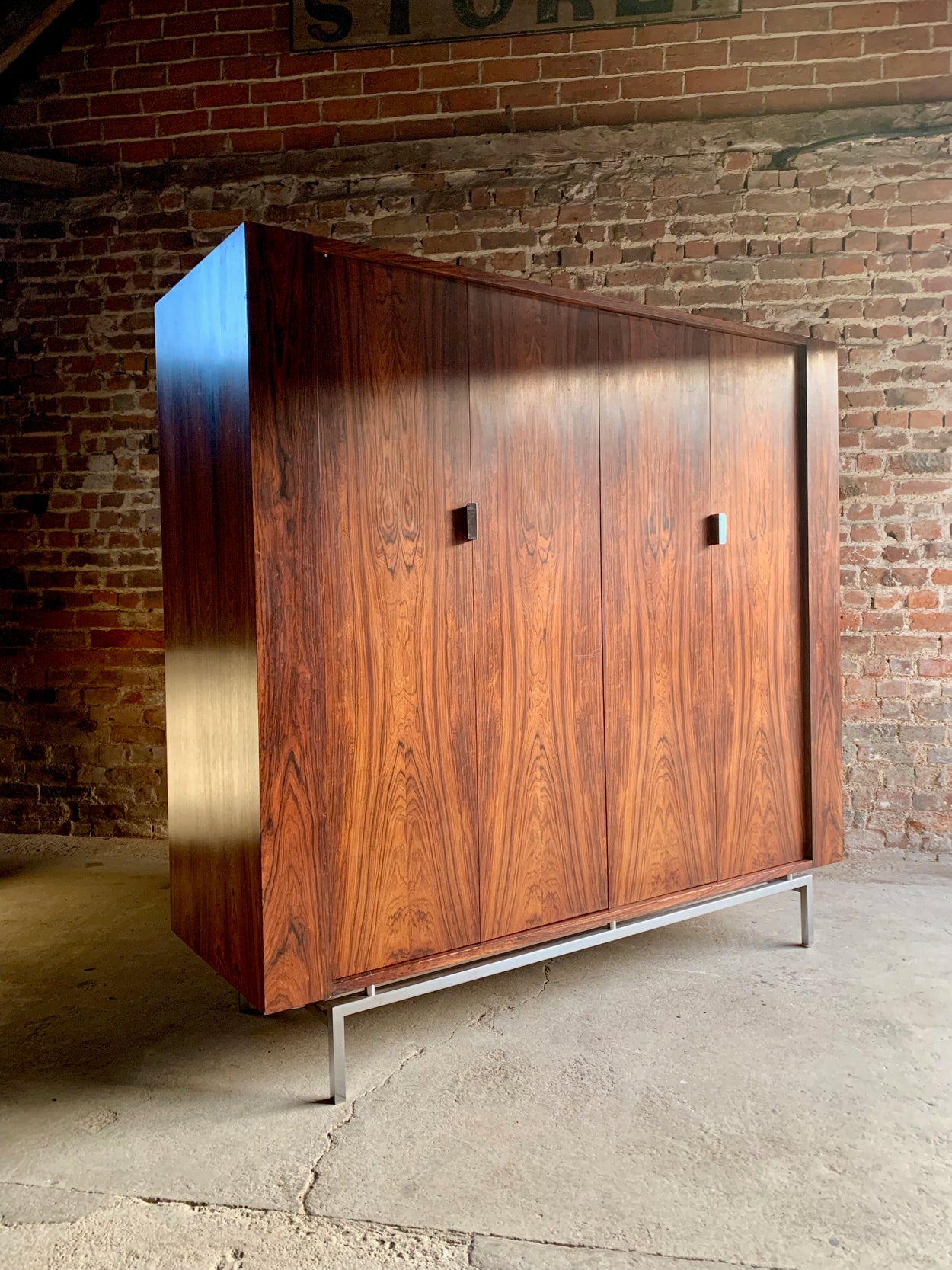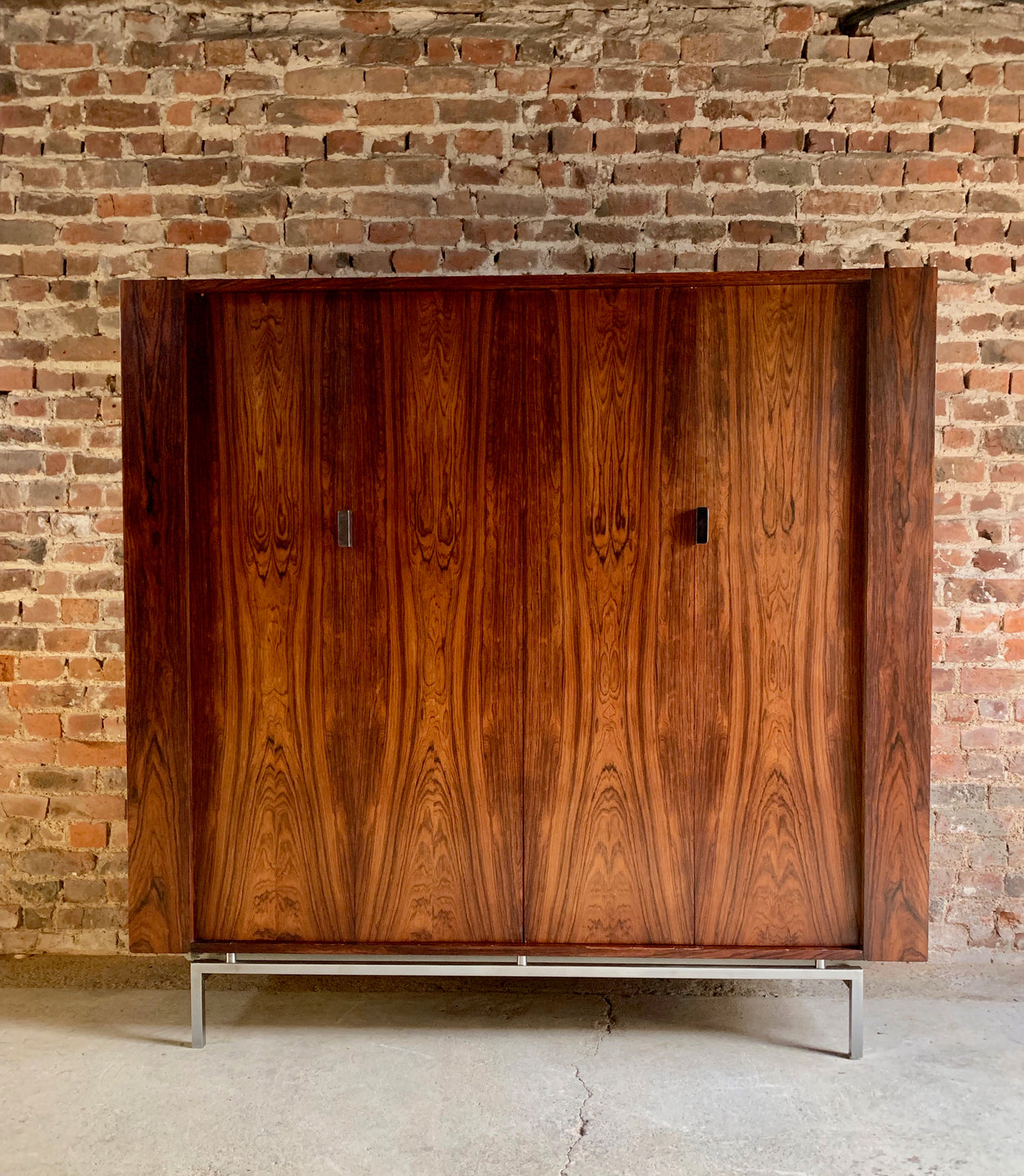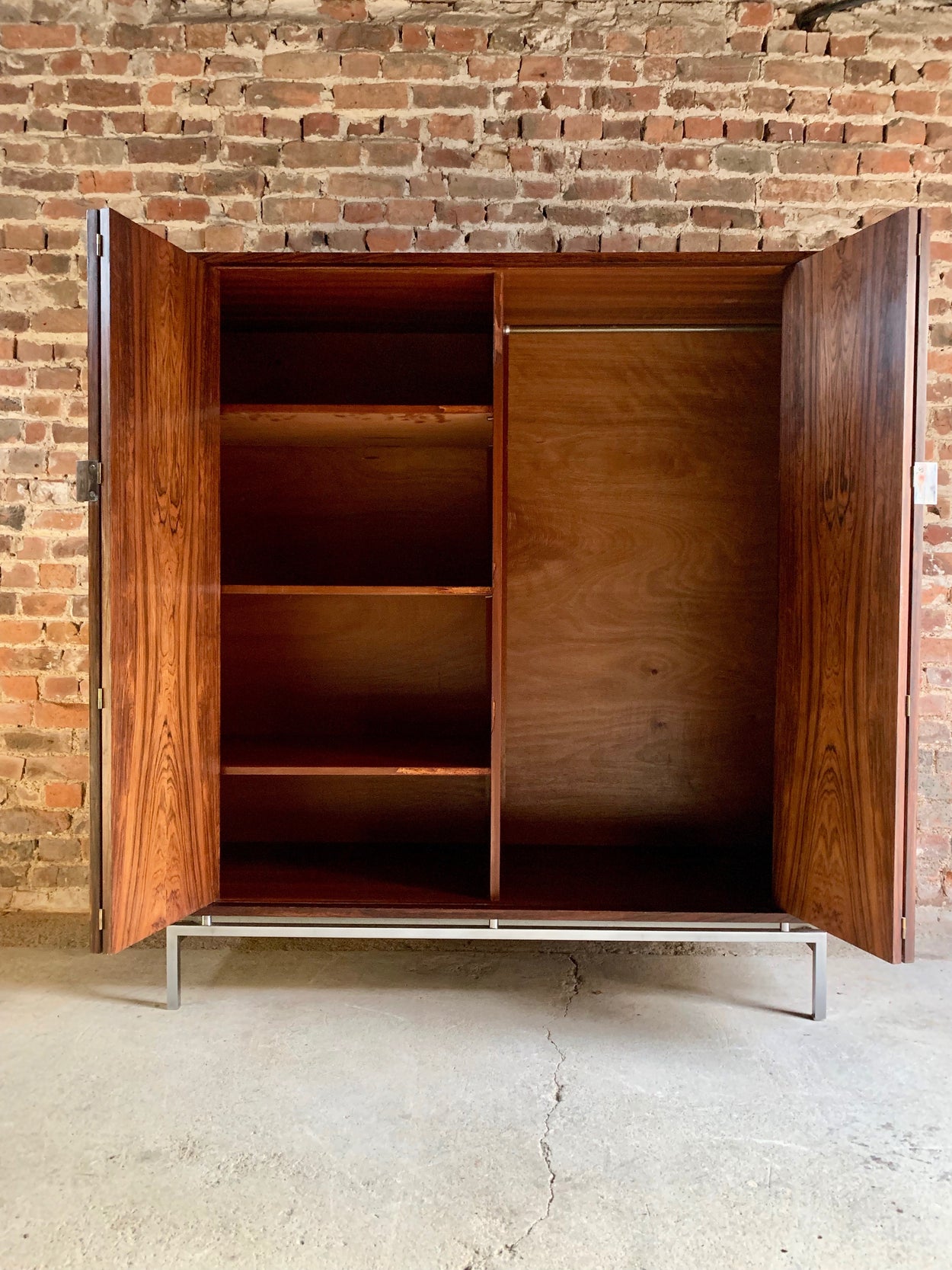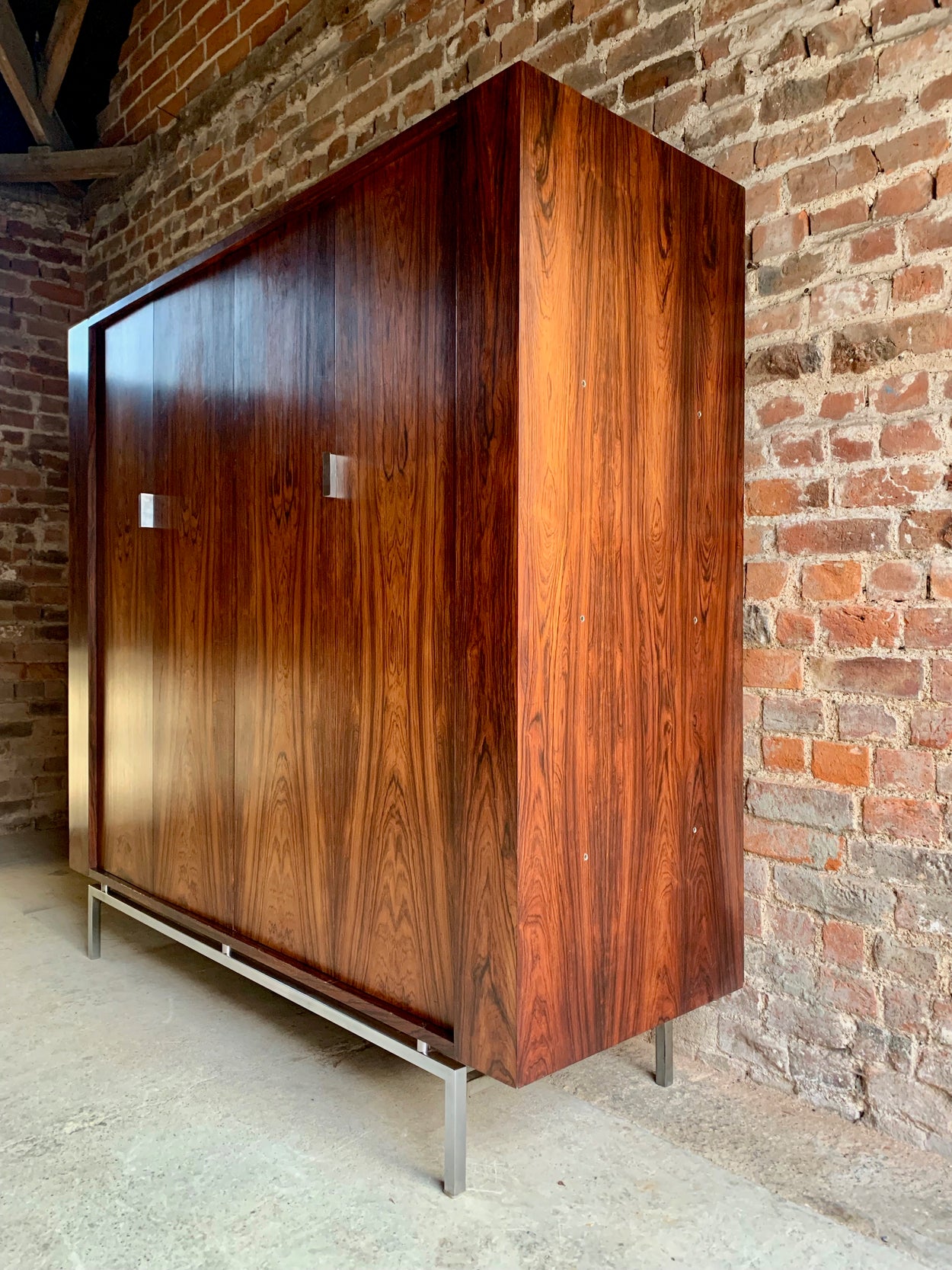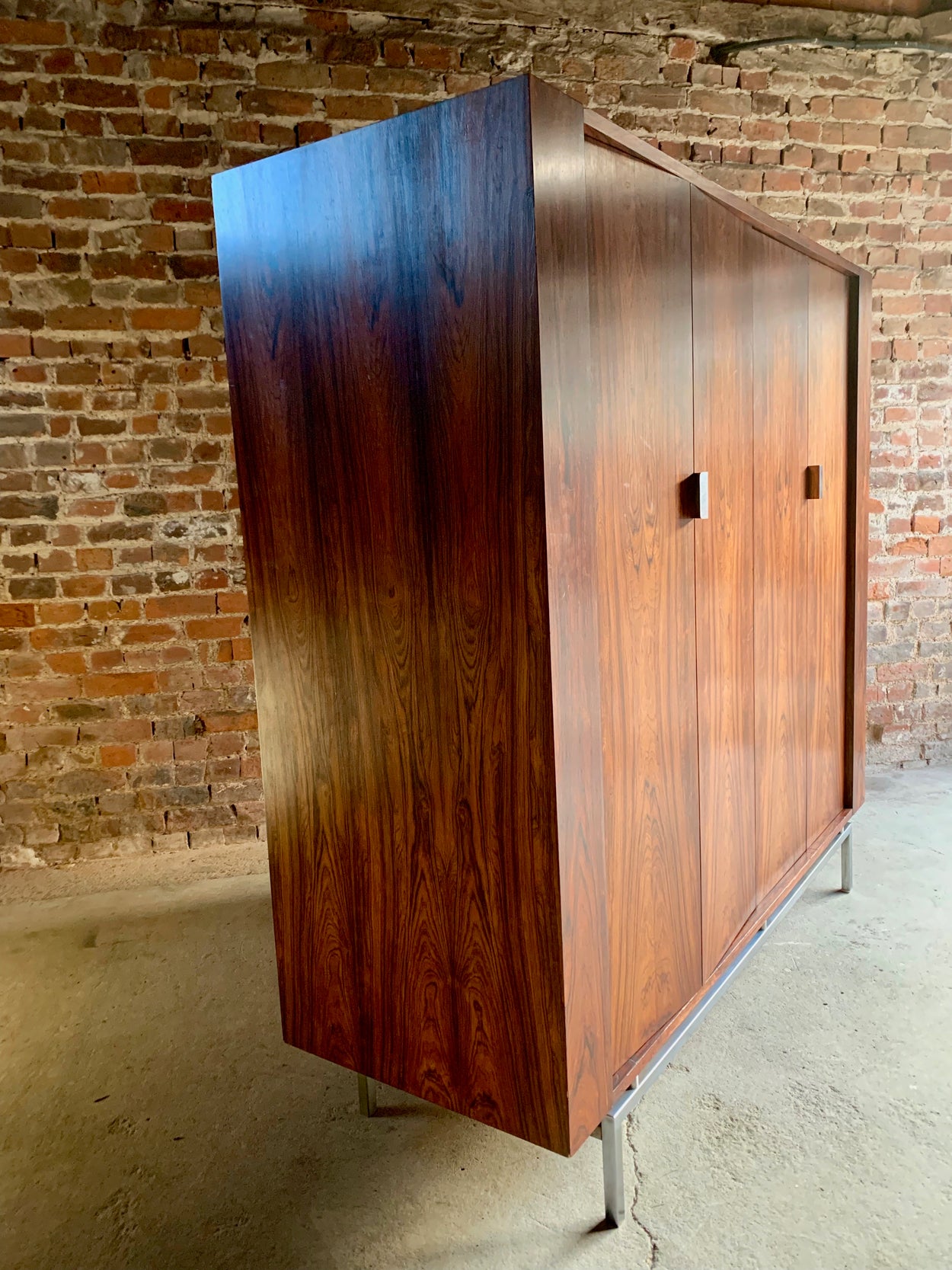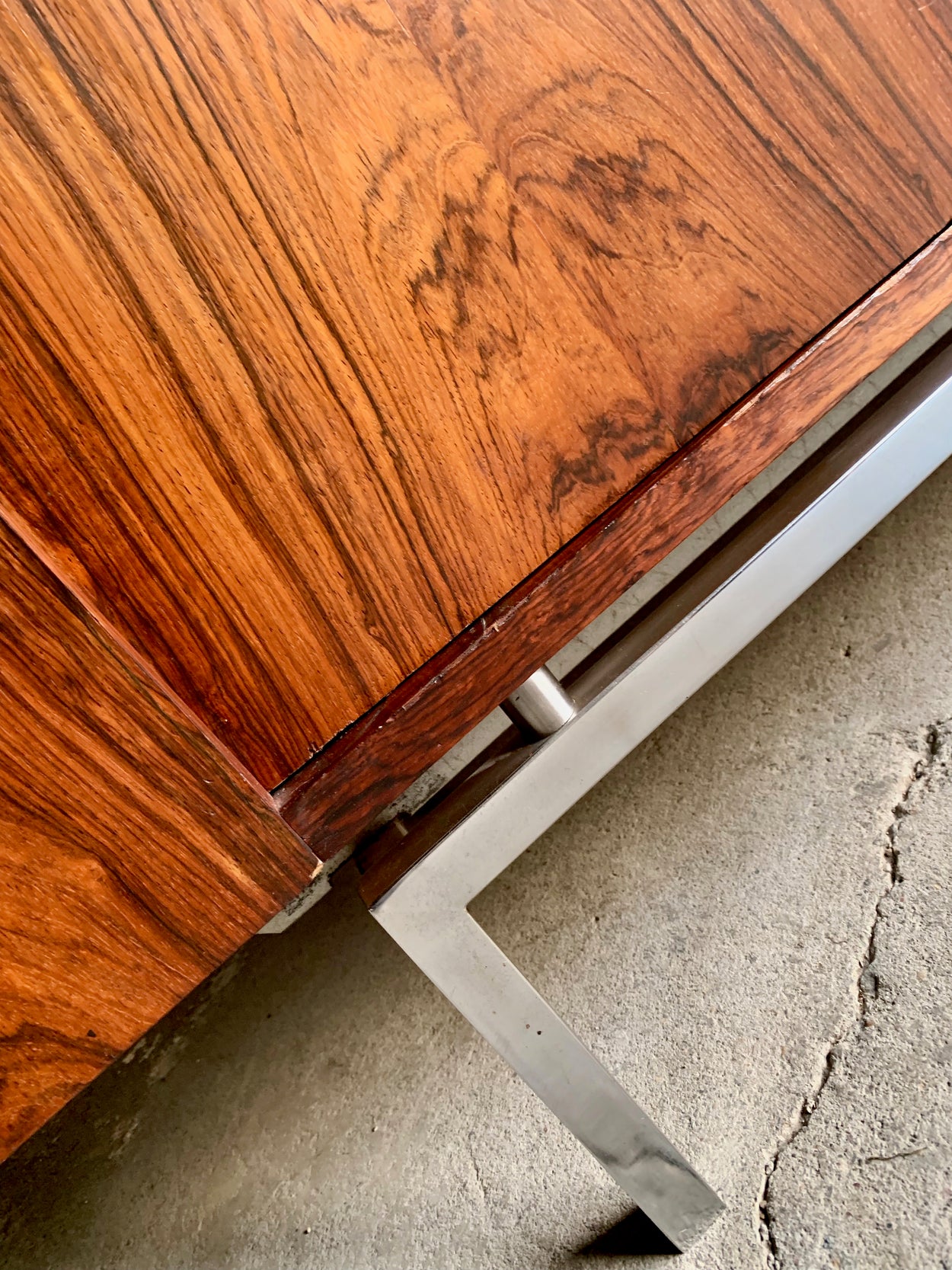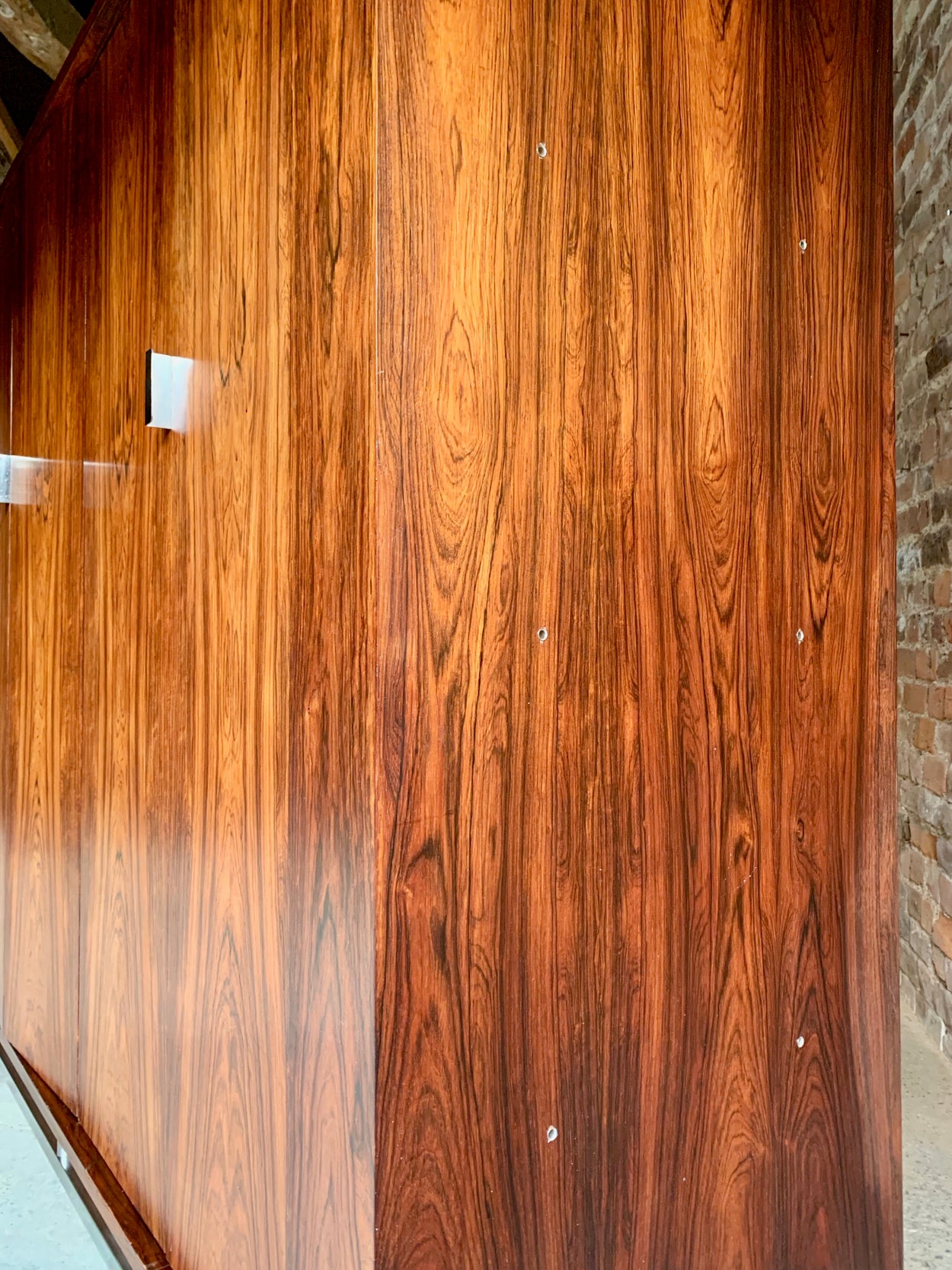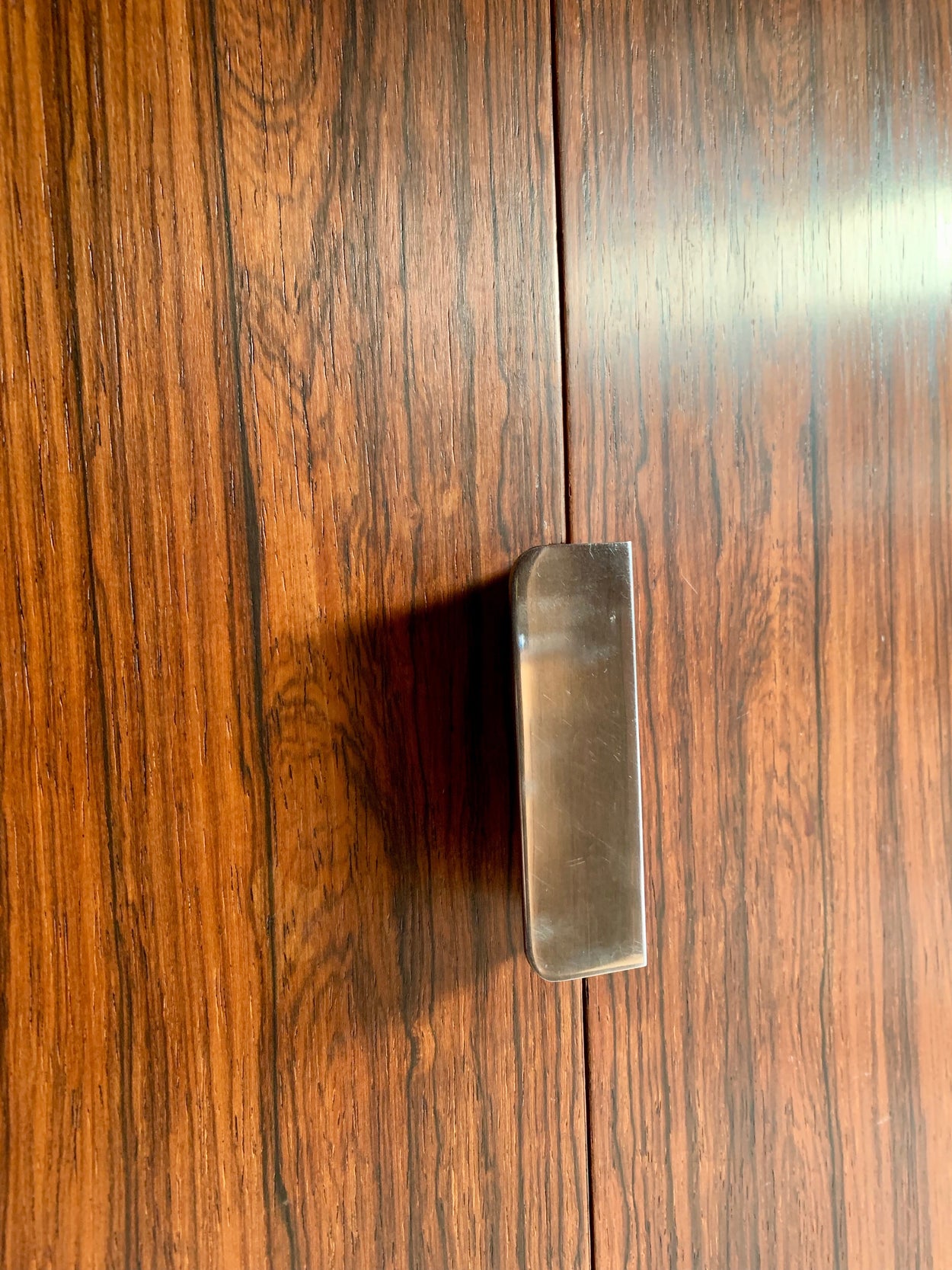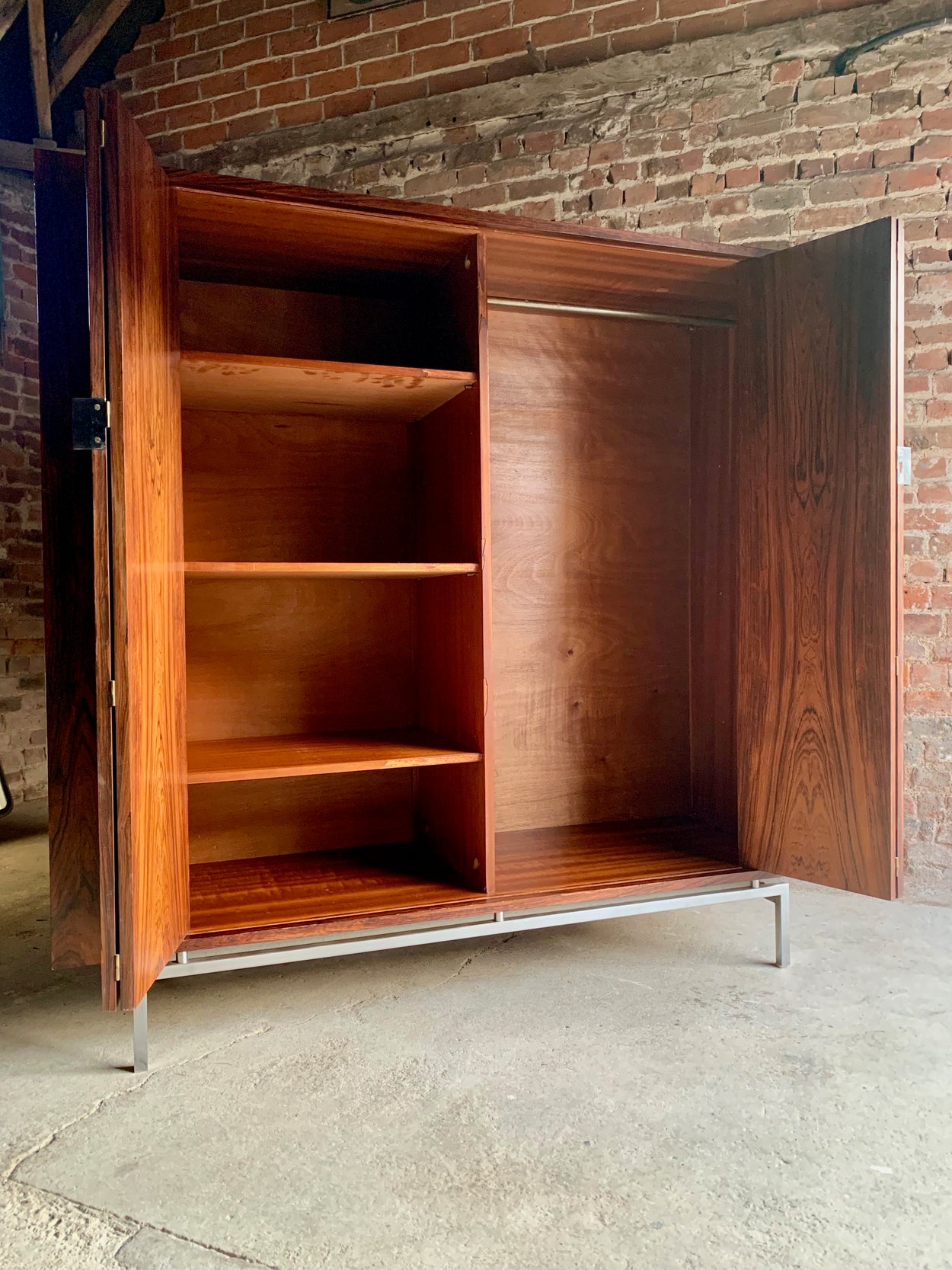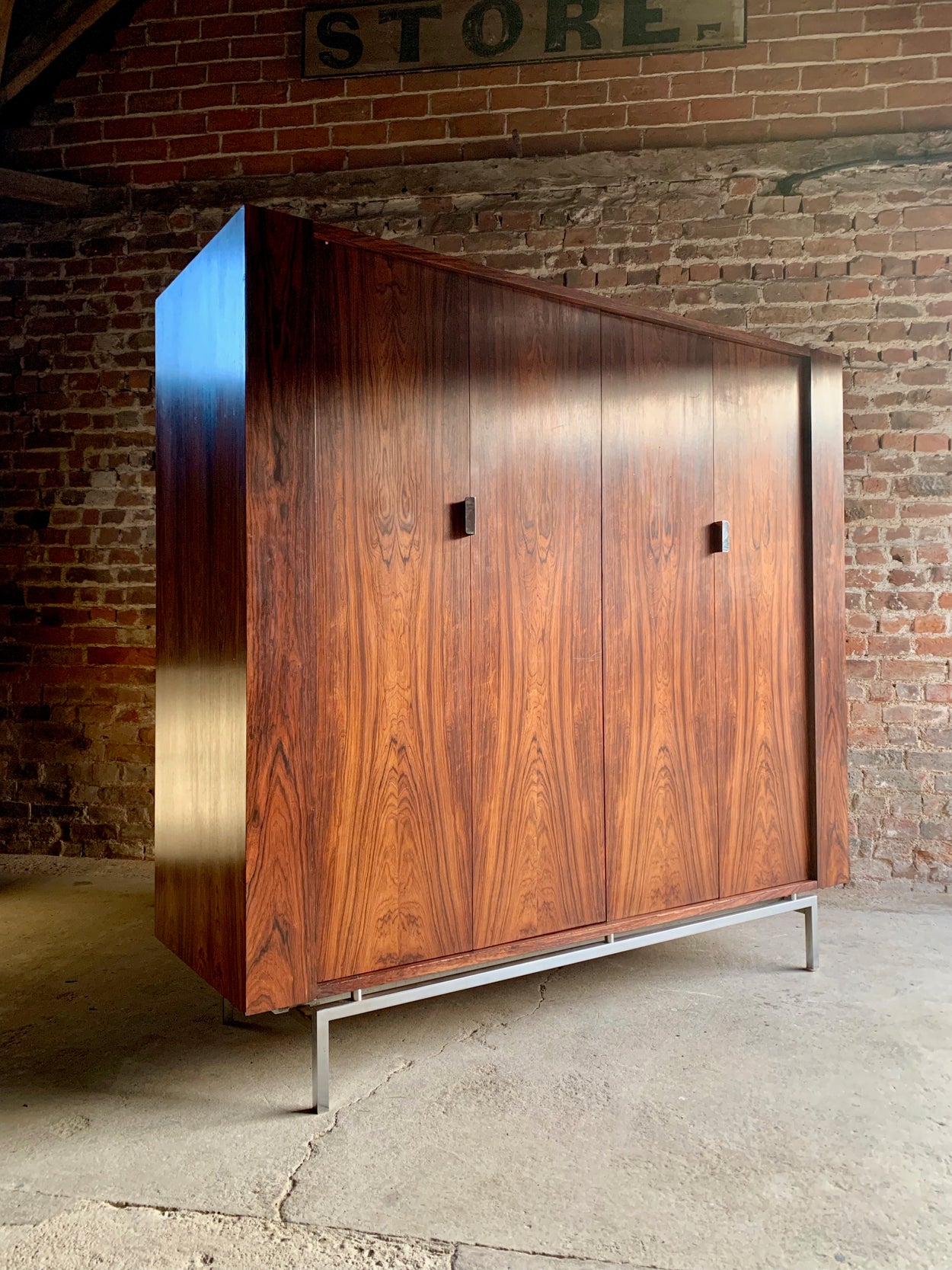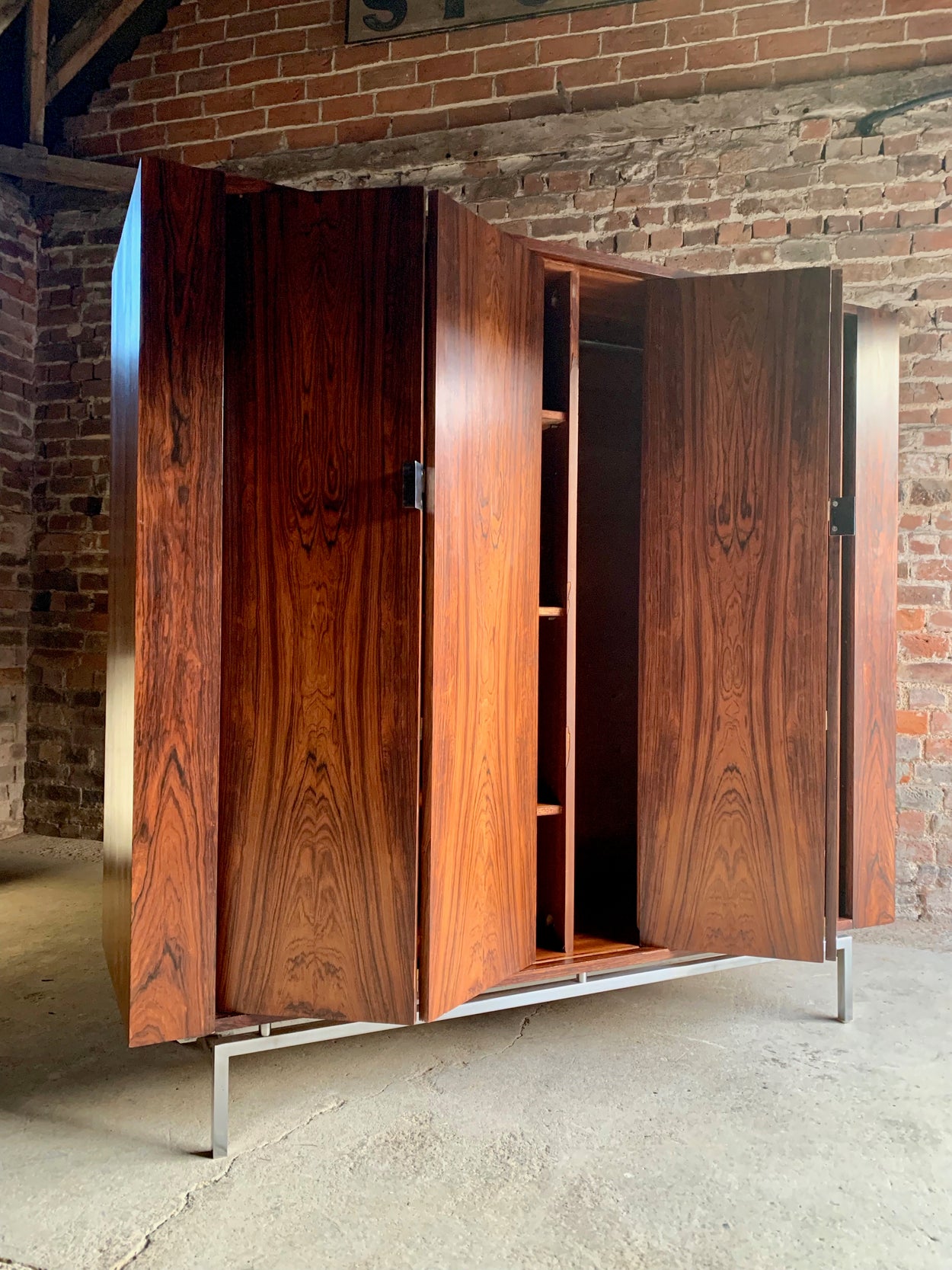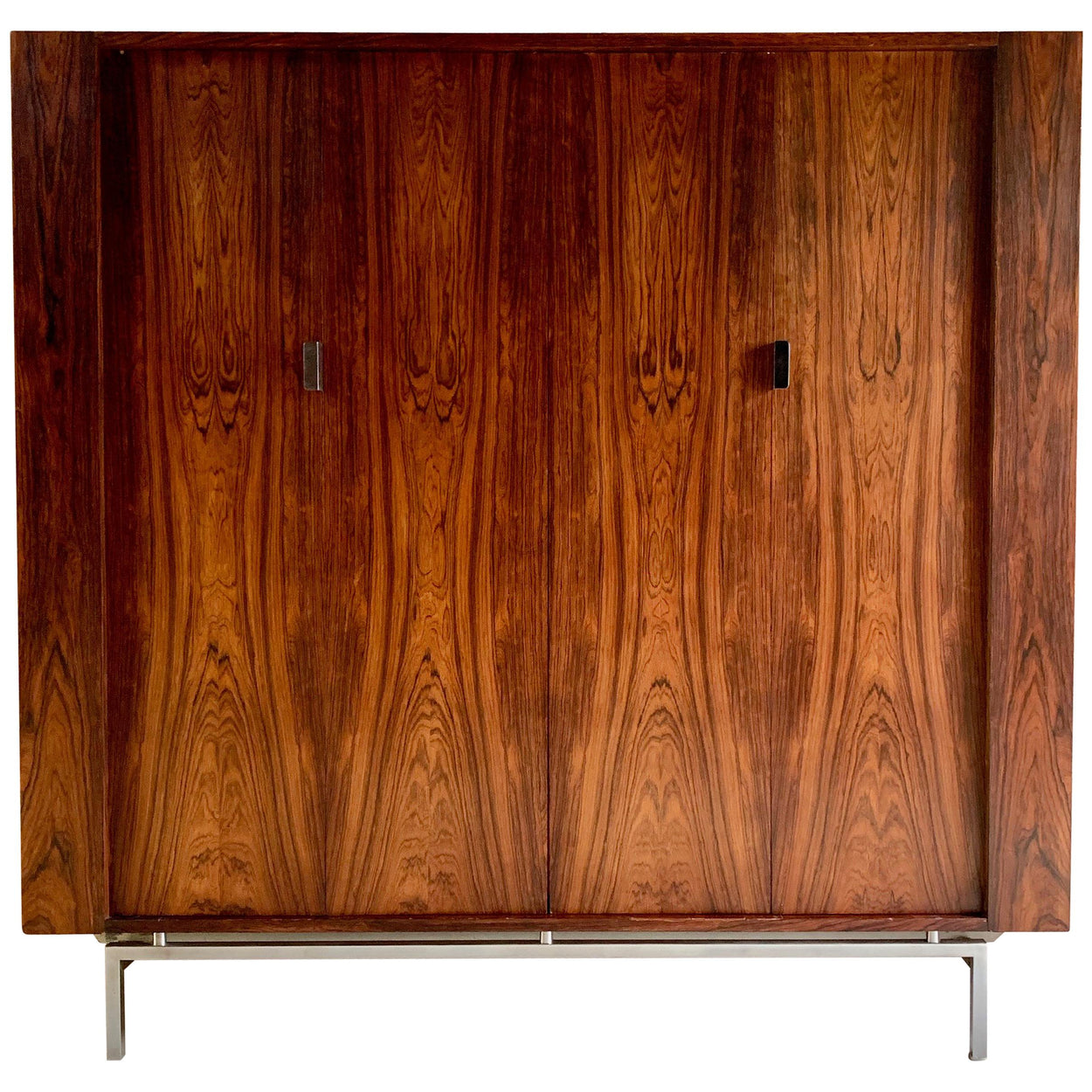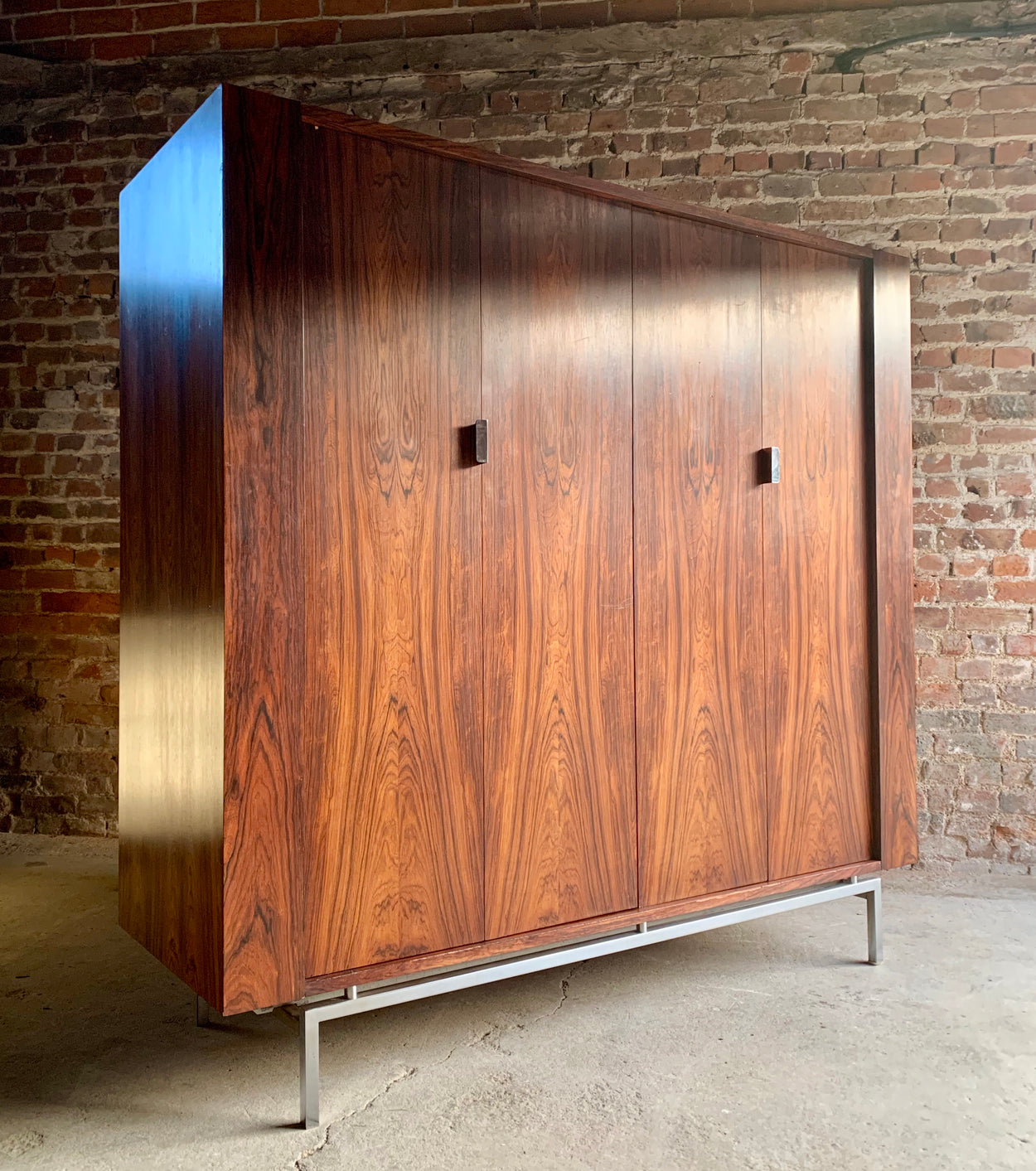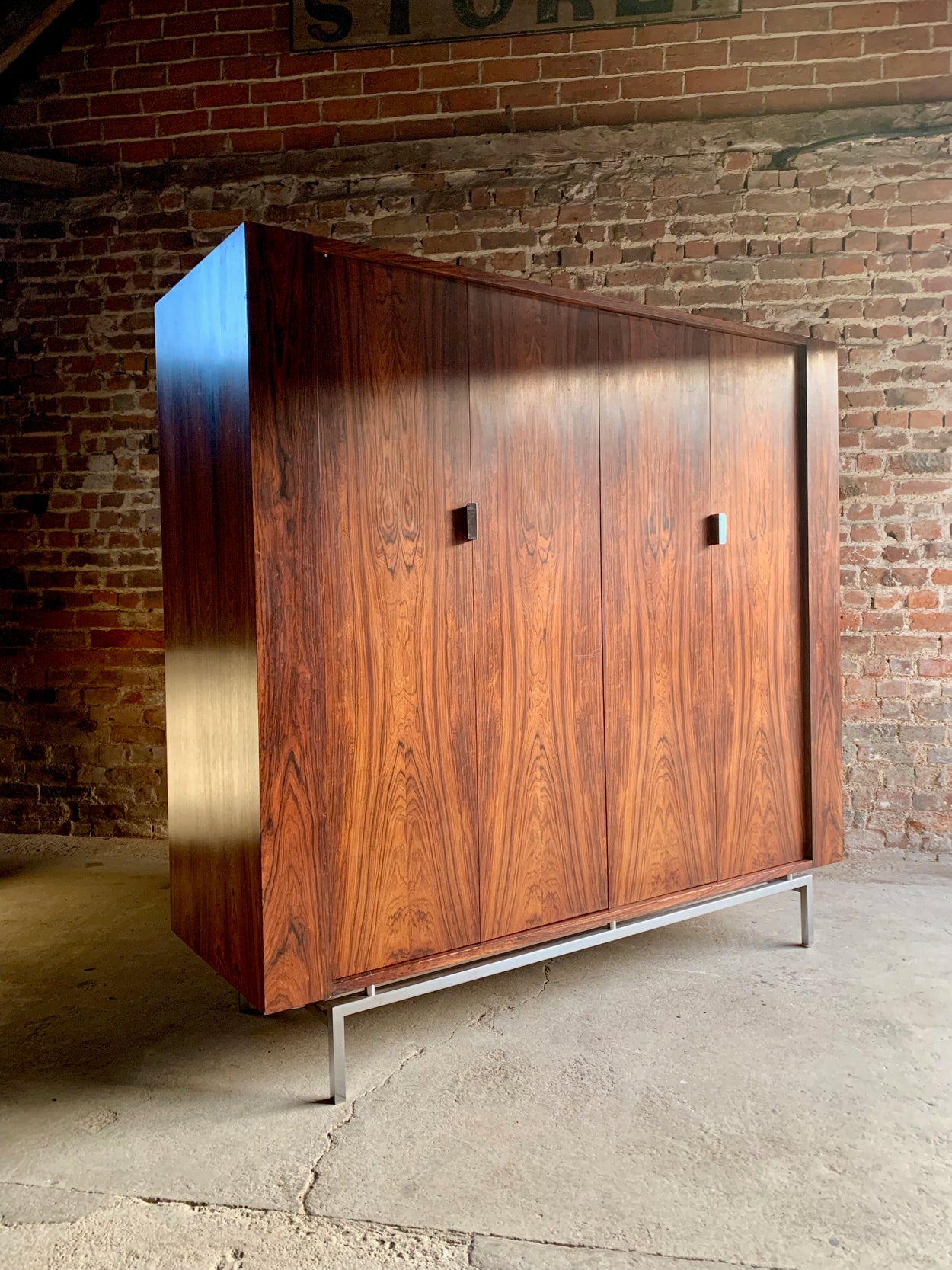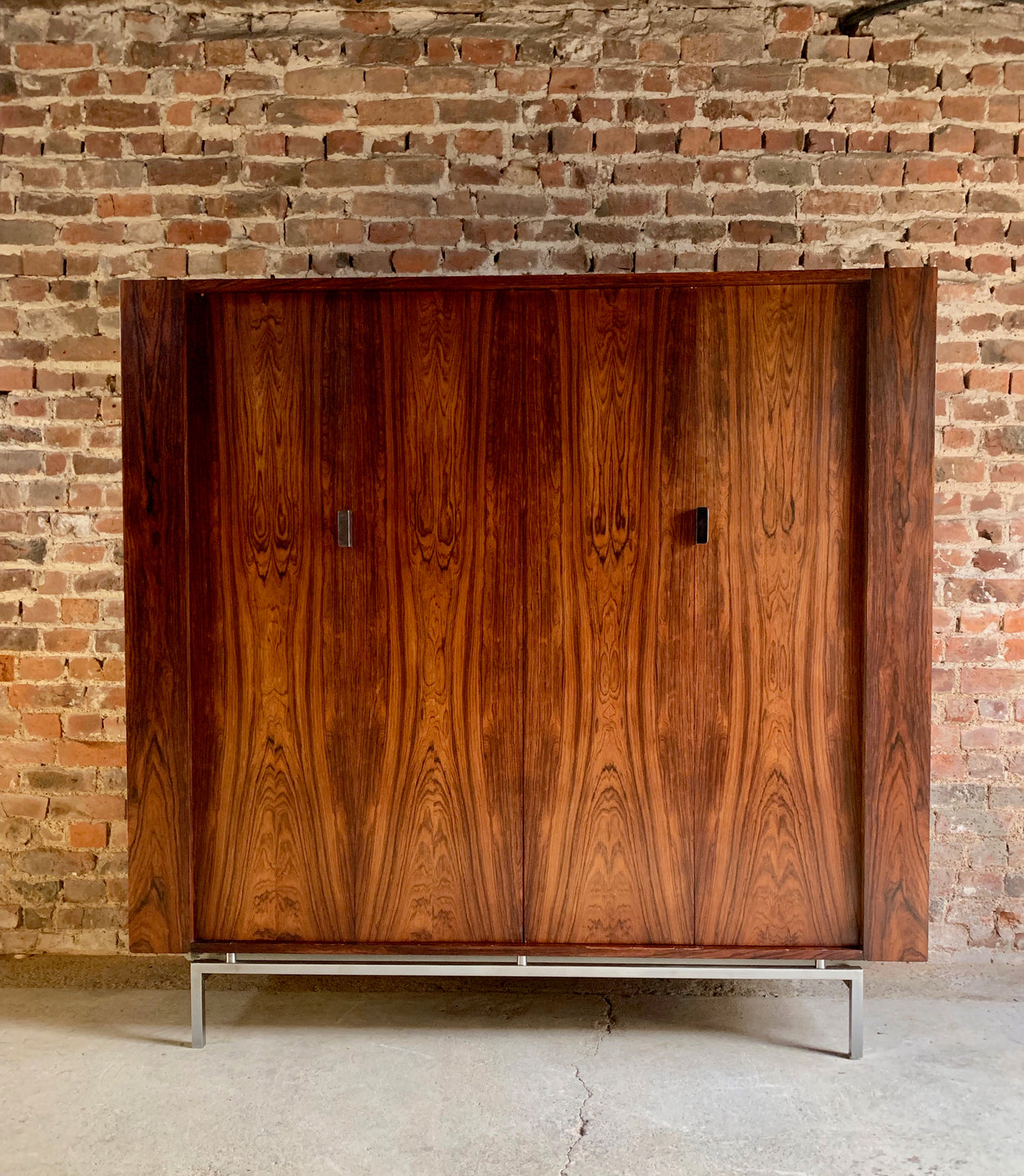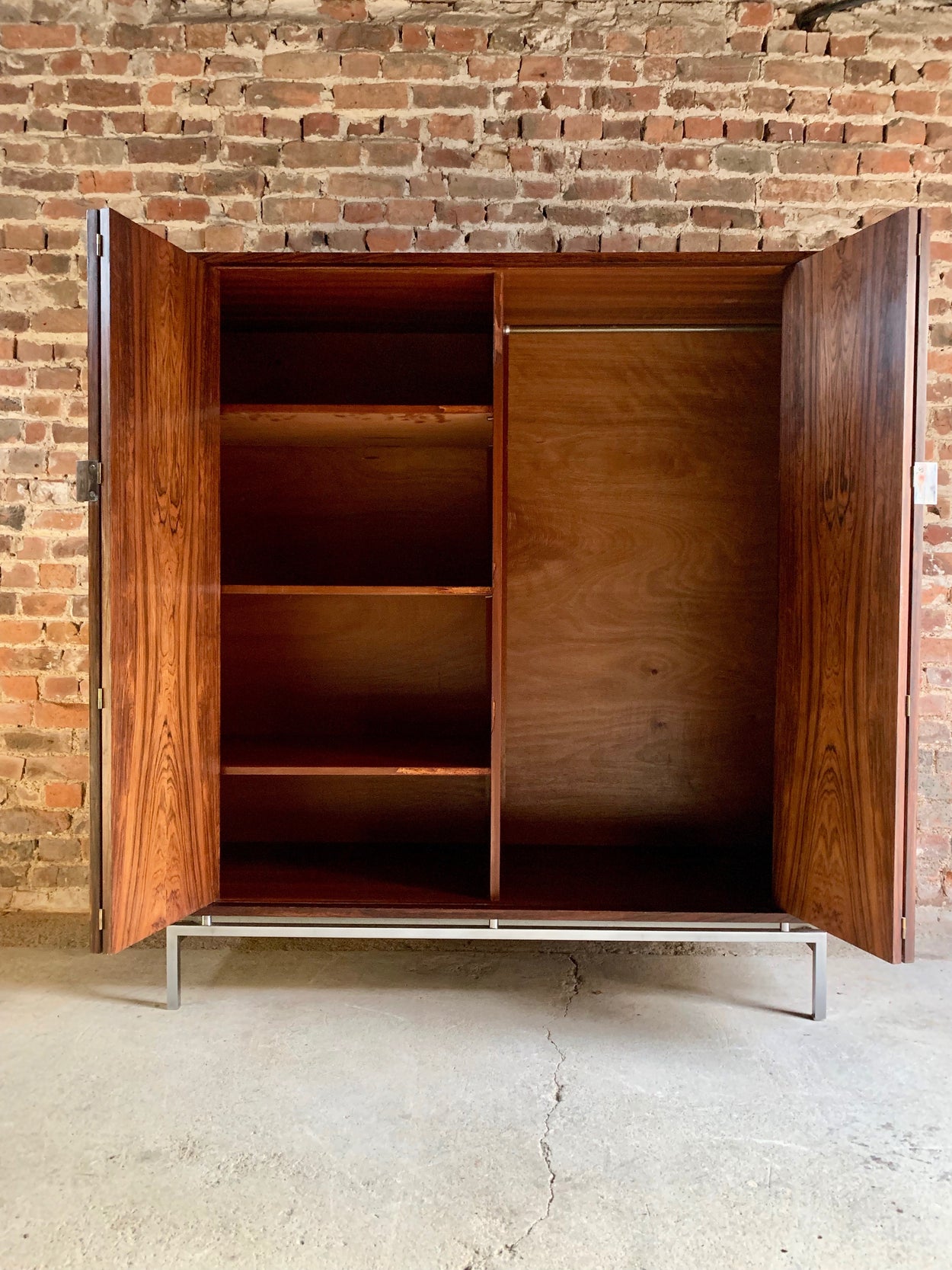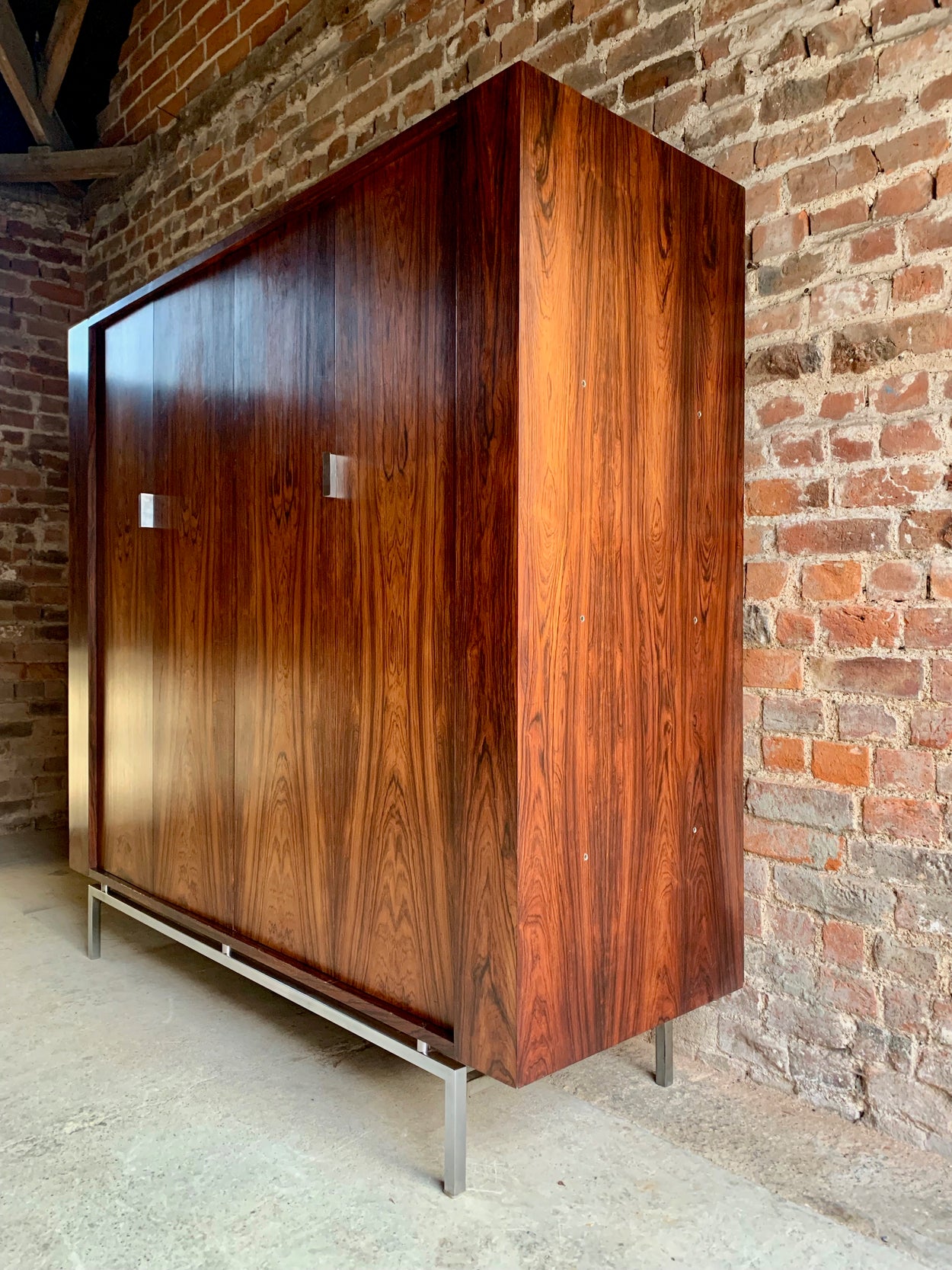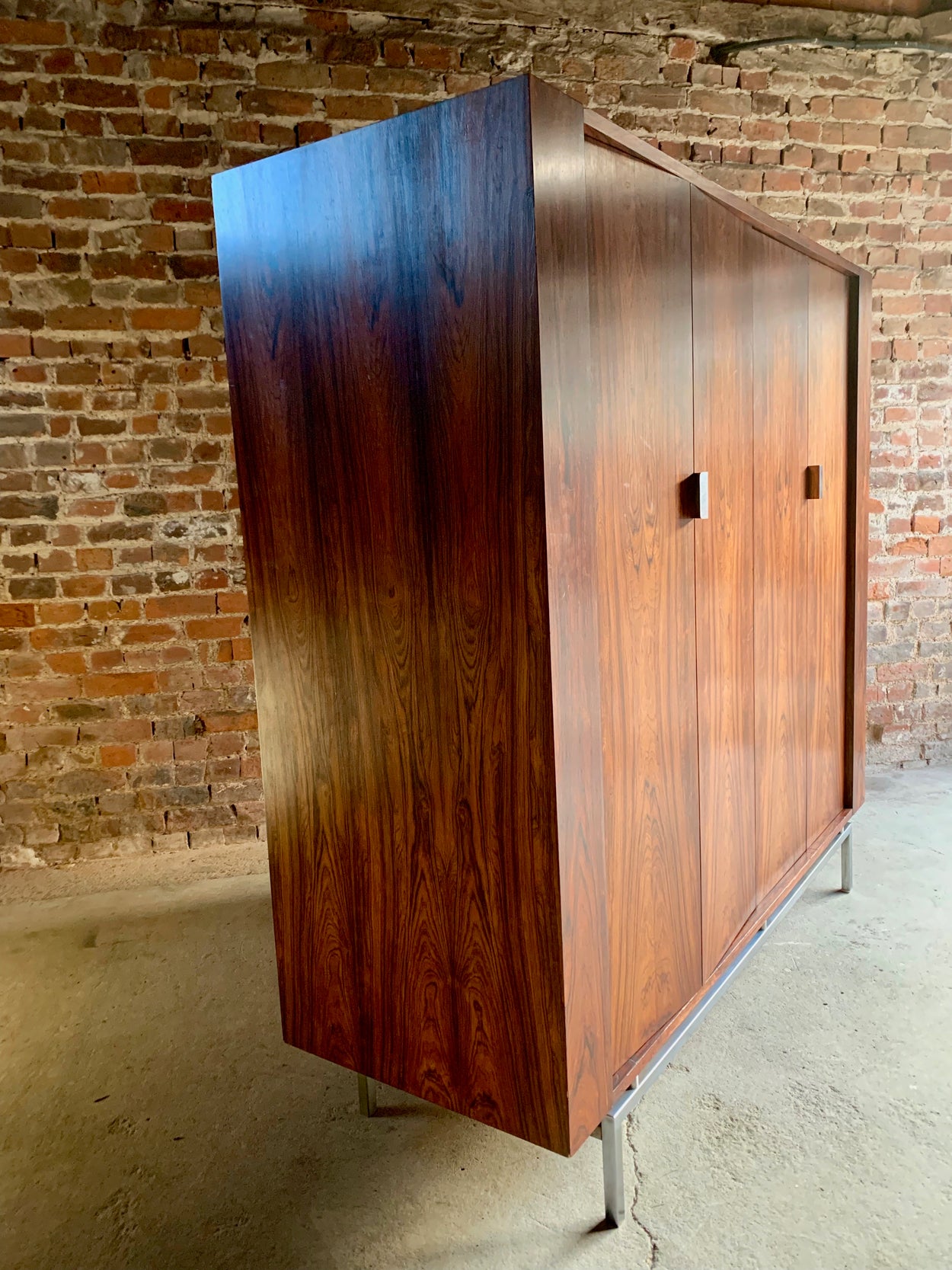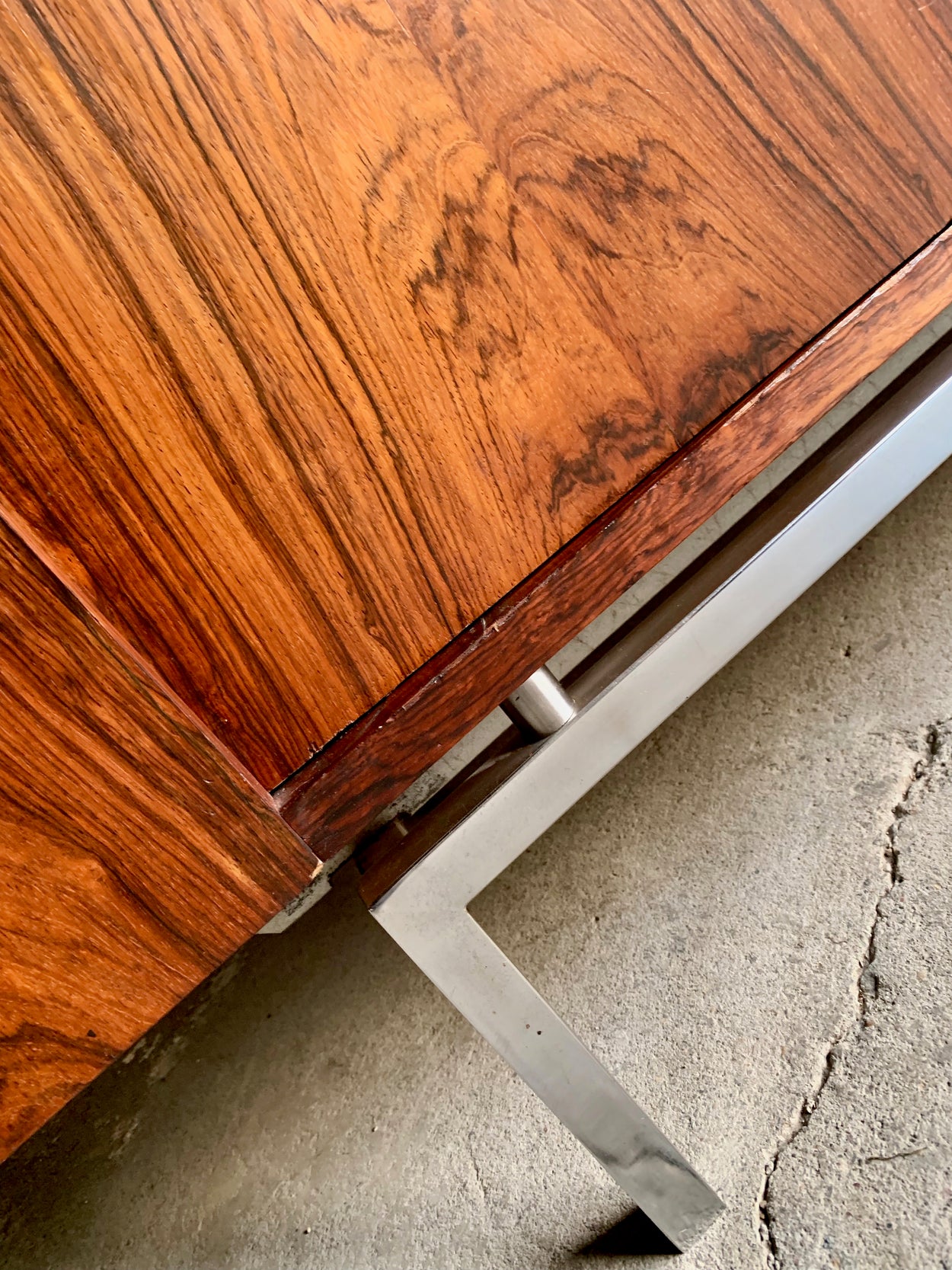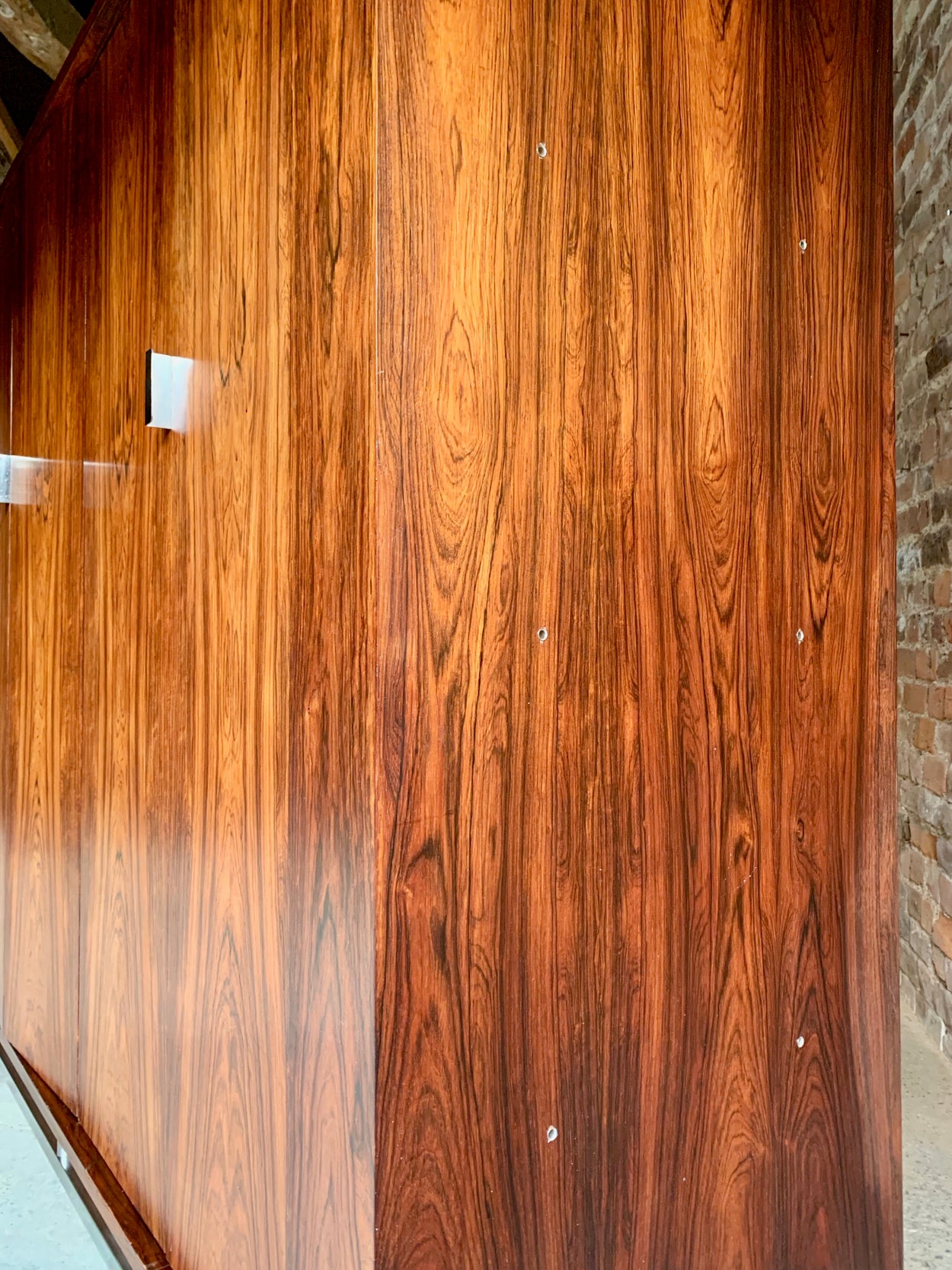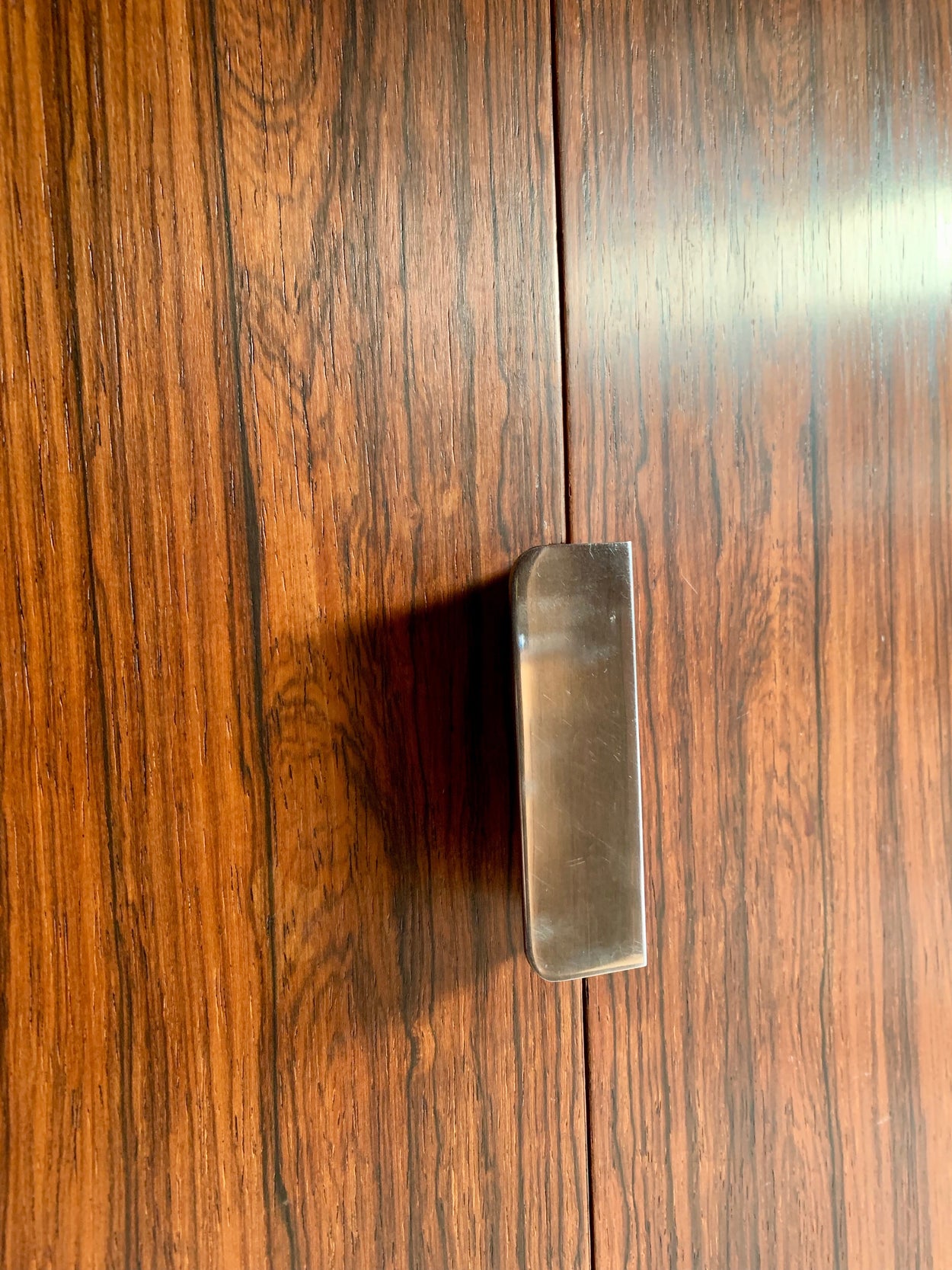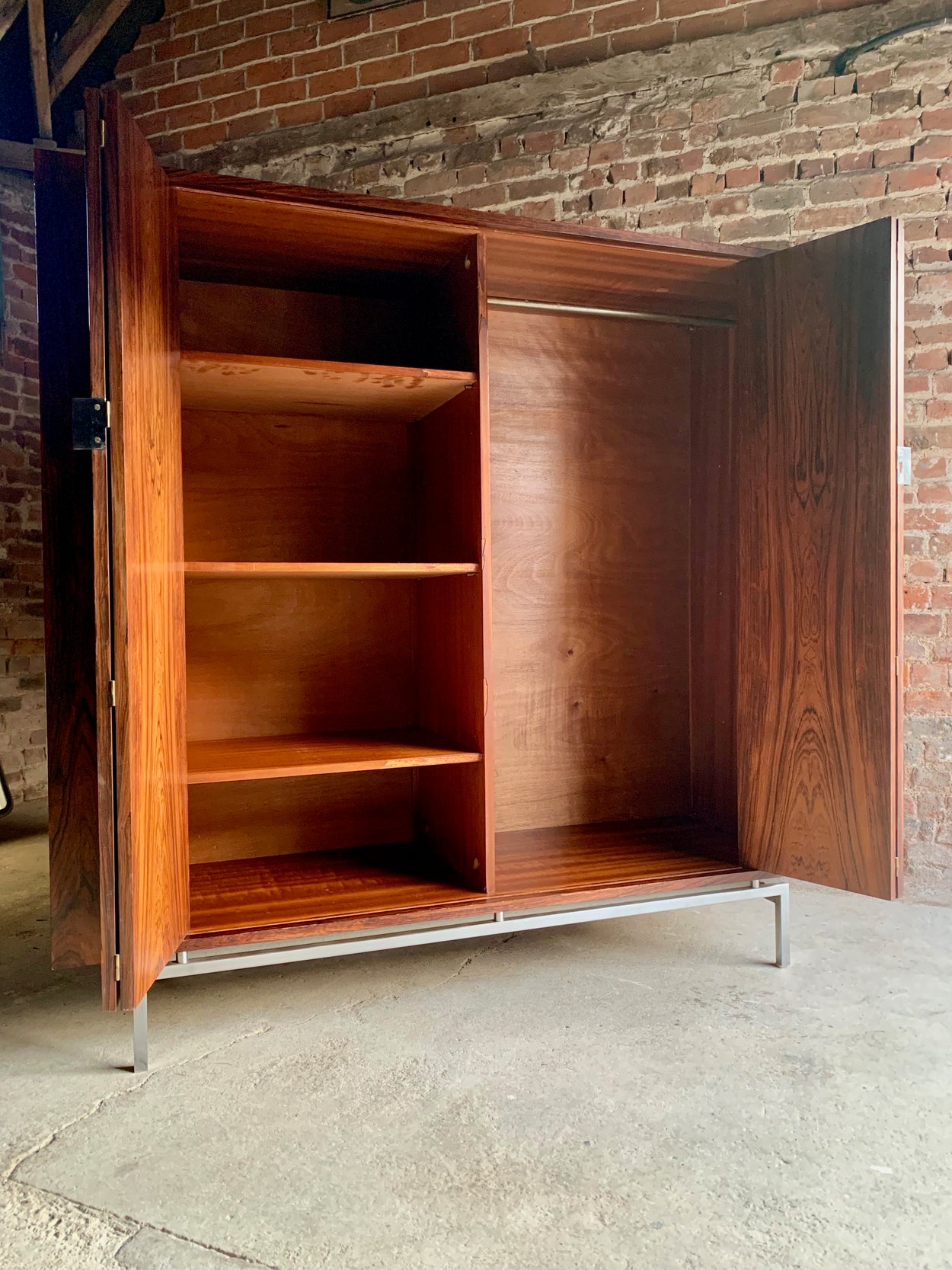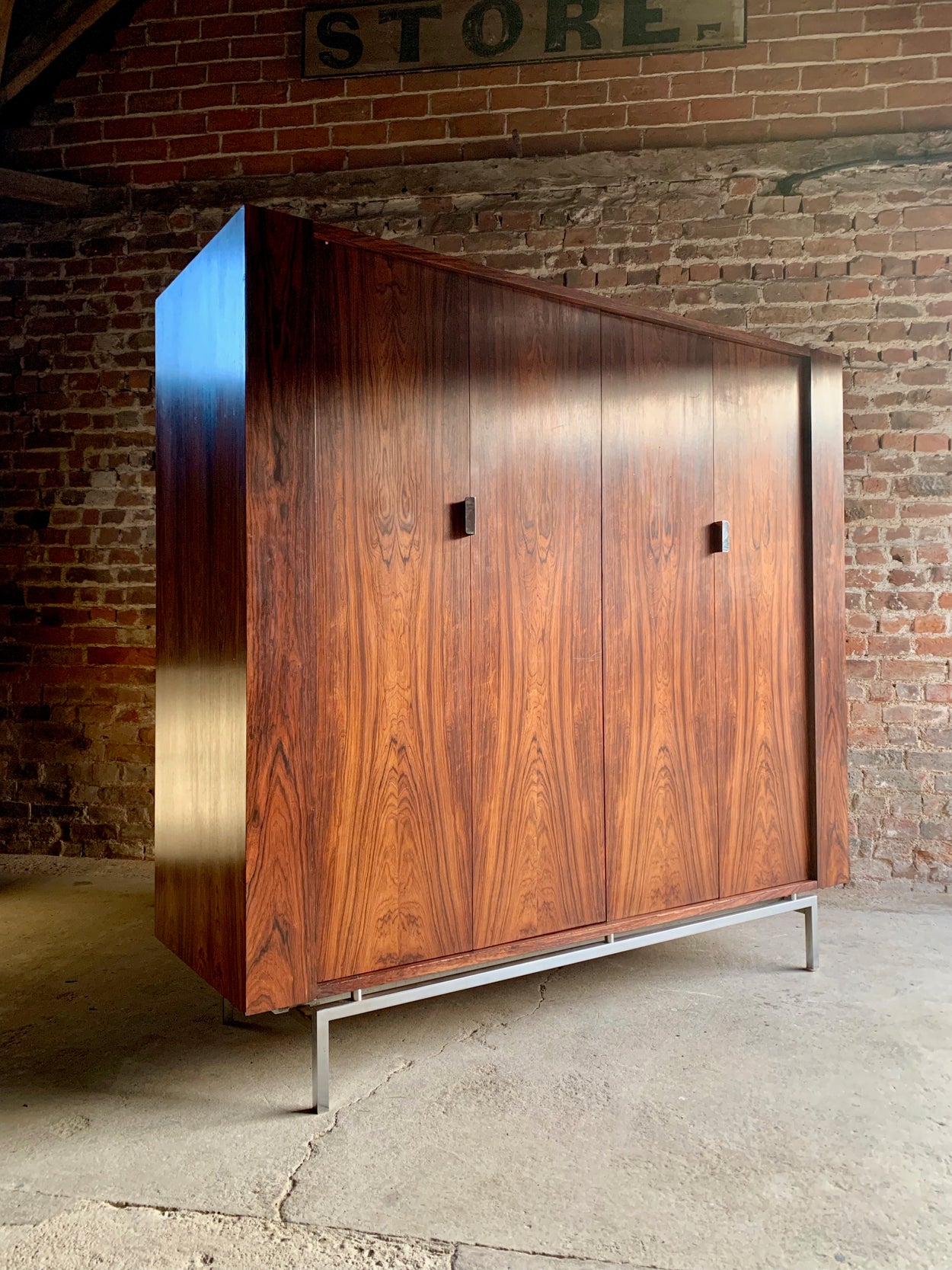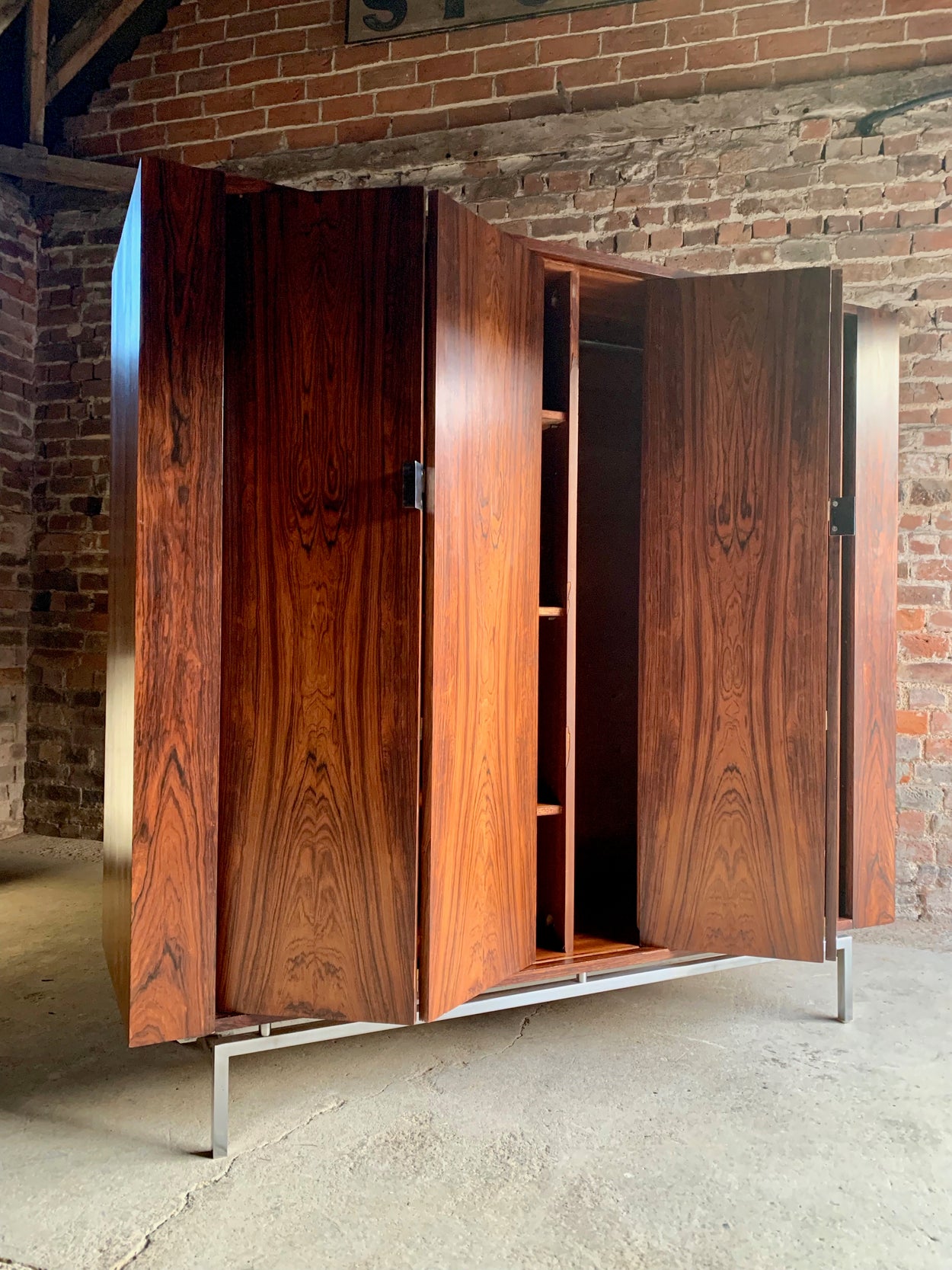 Mid Century Rosewood Double Wardrobe Armoire Robert Heritage Style 1970
SOLD
A stunning mid century Rosewood armoire wardrobe circa 1970, fitted with three adjustable shelves & hanging compartment enclosed by pair of concertina-action doors with chrome metal handles, raised on chrome-finish square legs.
Please note: the wardrobe does not separate and would be impossible to take upstairs, extremely heavy, will require three to four people to move into place.
Condition report: The wardrobe has age related wear with minor knocks and scuffs, small chip to left side door top, small loss of veneer to inside left shelf, there are no signs of past or present woodworm, all in all a very striking piece of furniture.
Dimensions:
Height: 68" inches / 172cm
Depth: 24" inches / 60cm
Width: 70" inches / 178cm
Delivery:

Free delivery service is offered to England and Wales