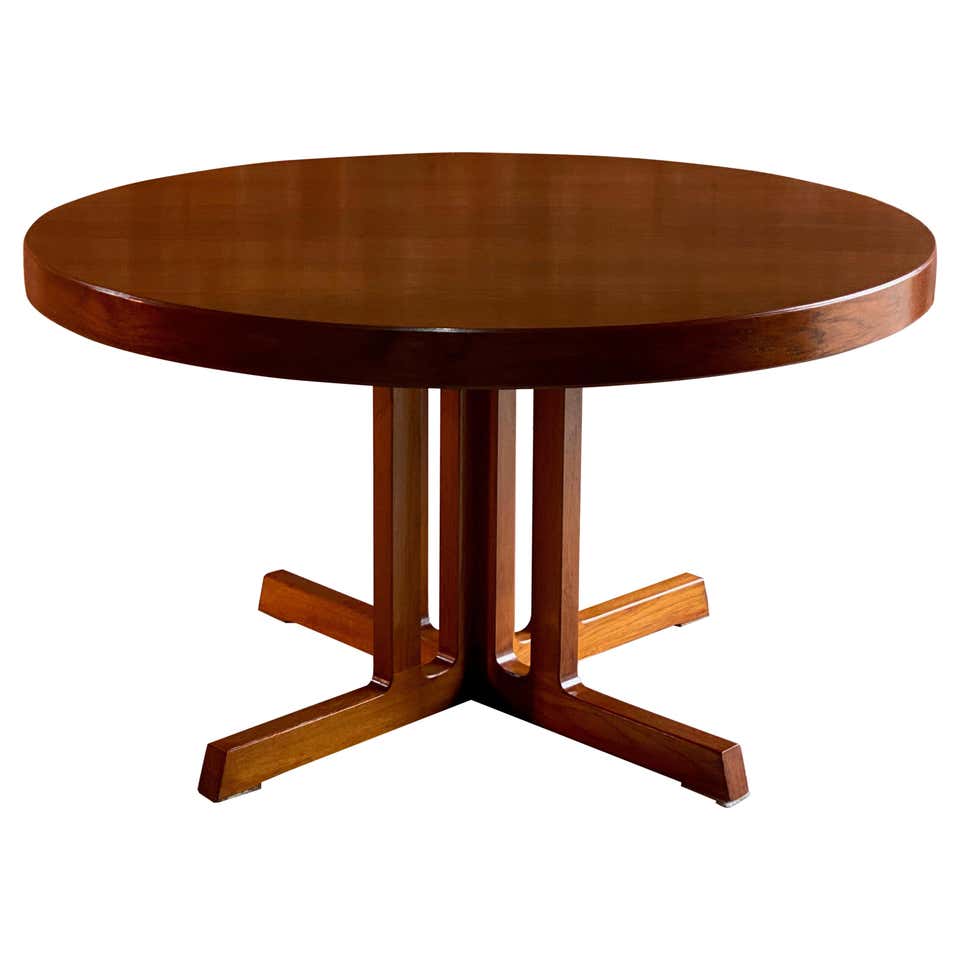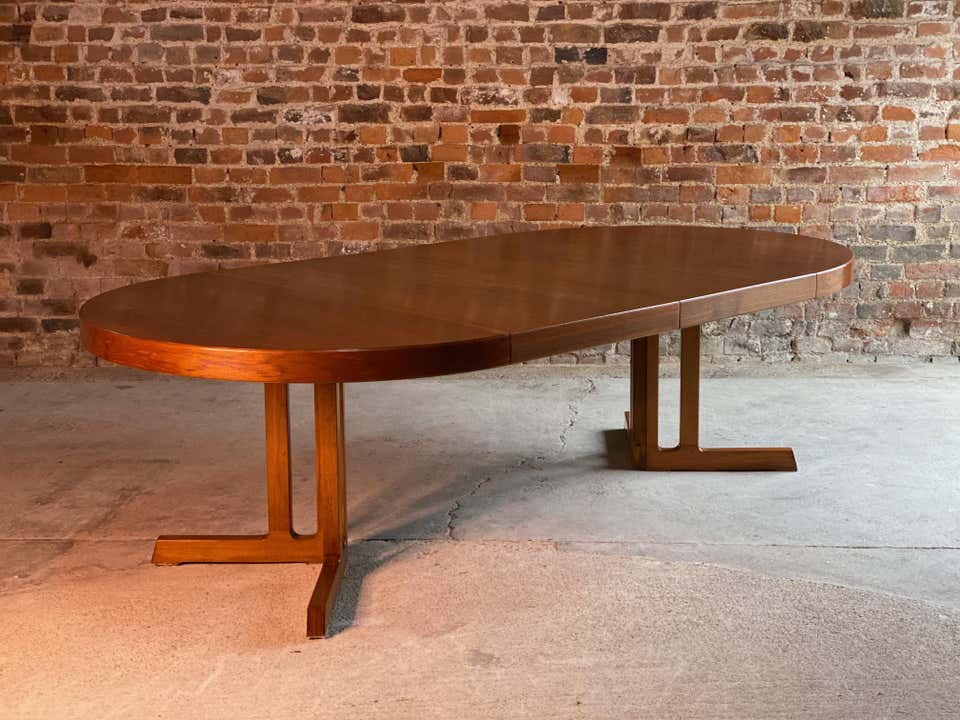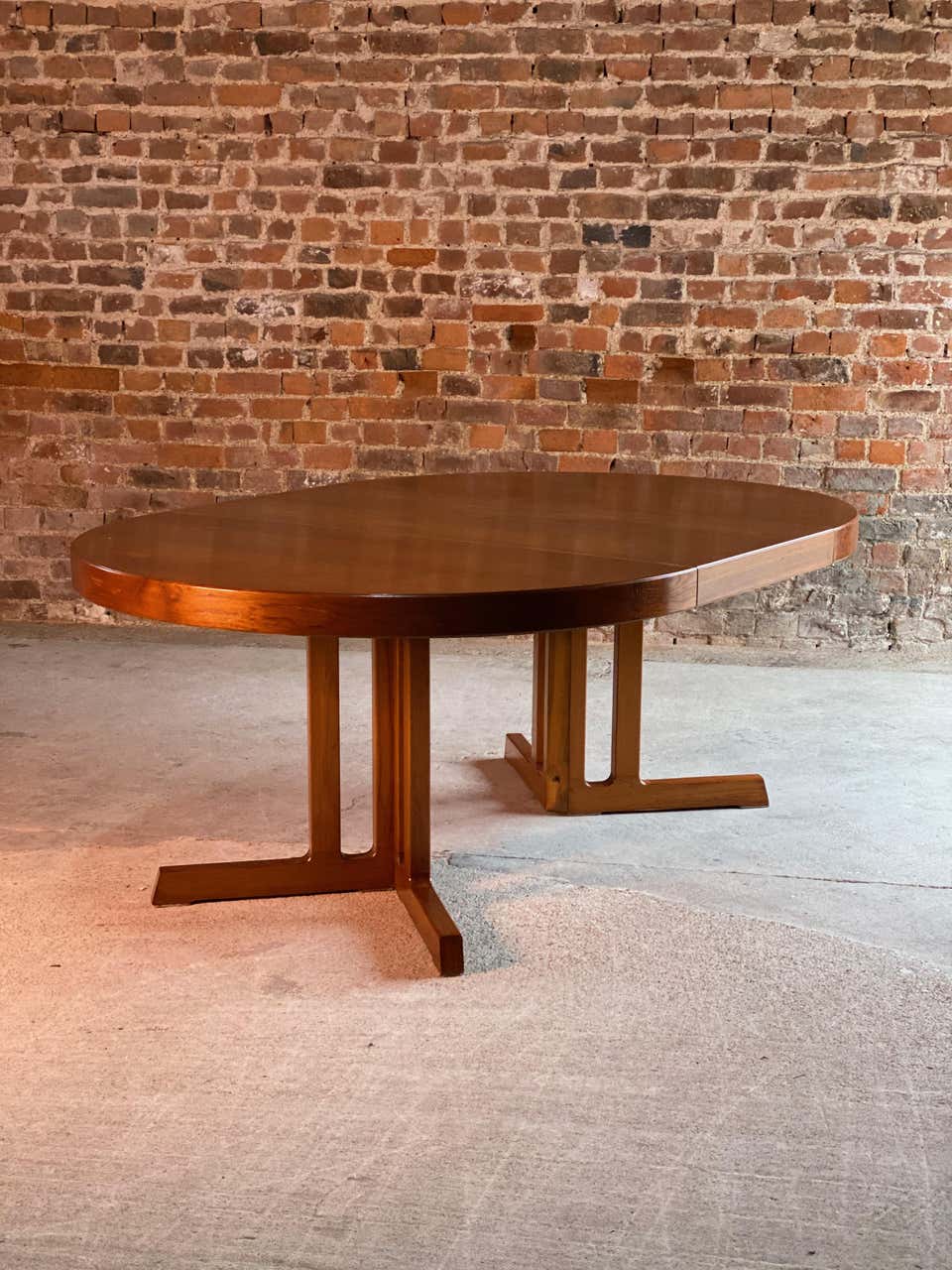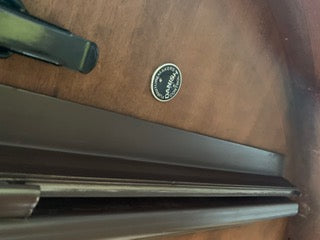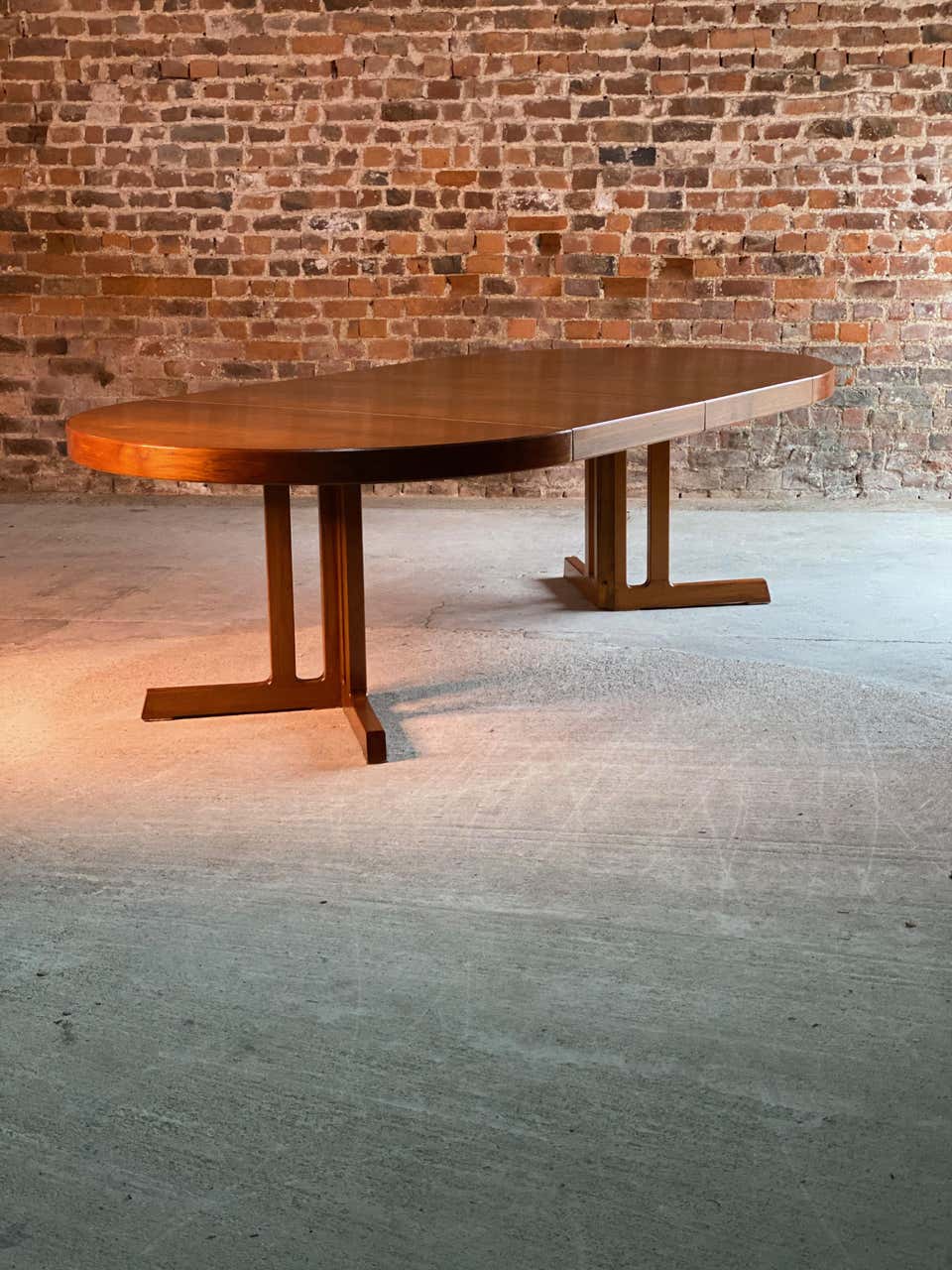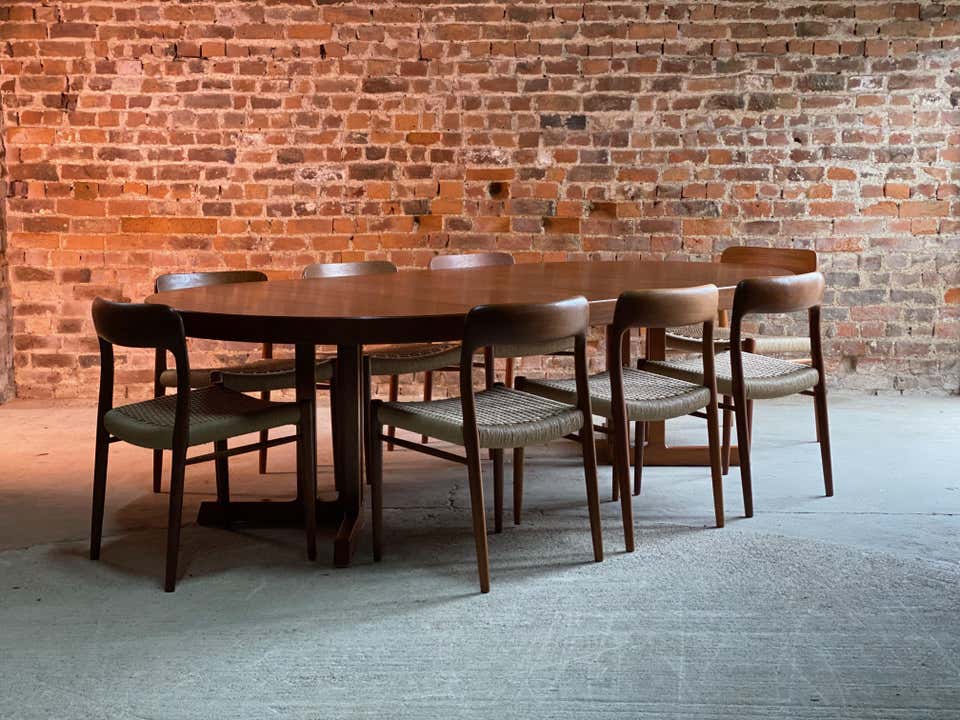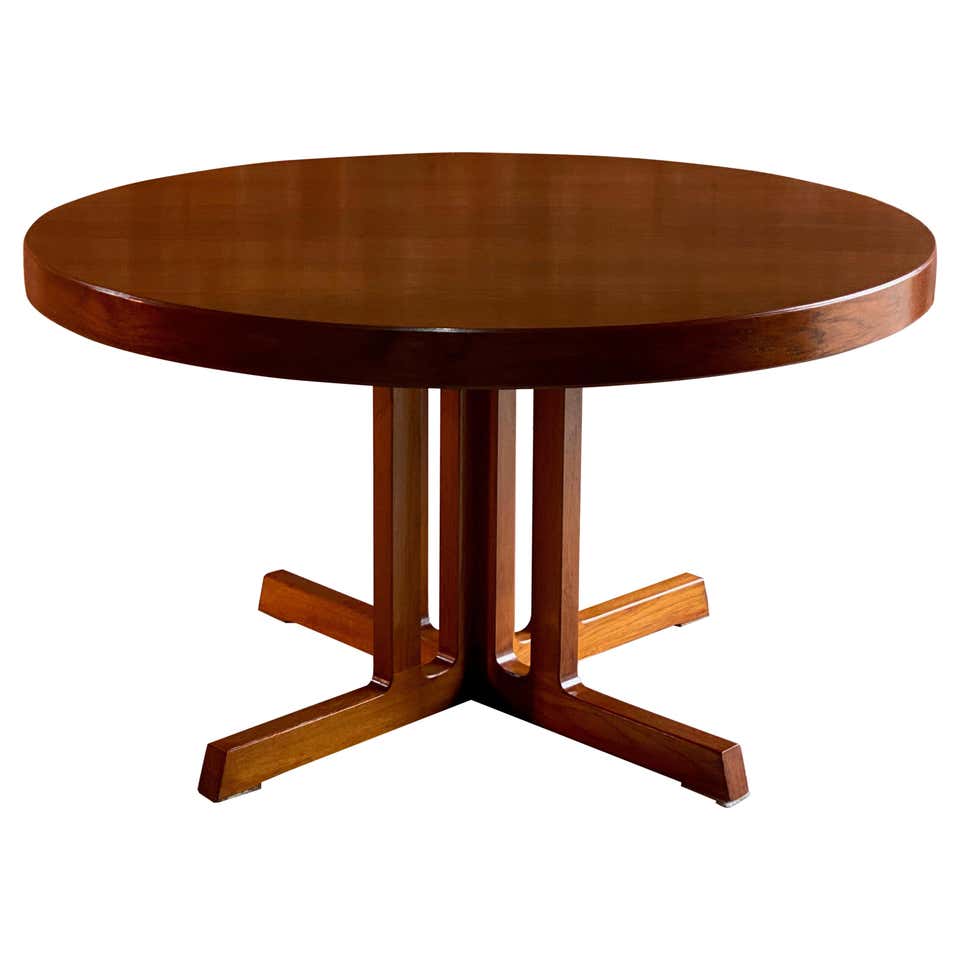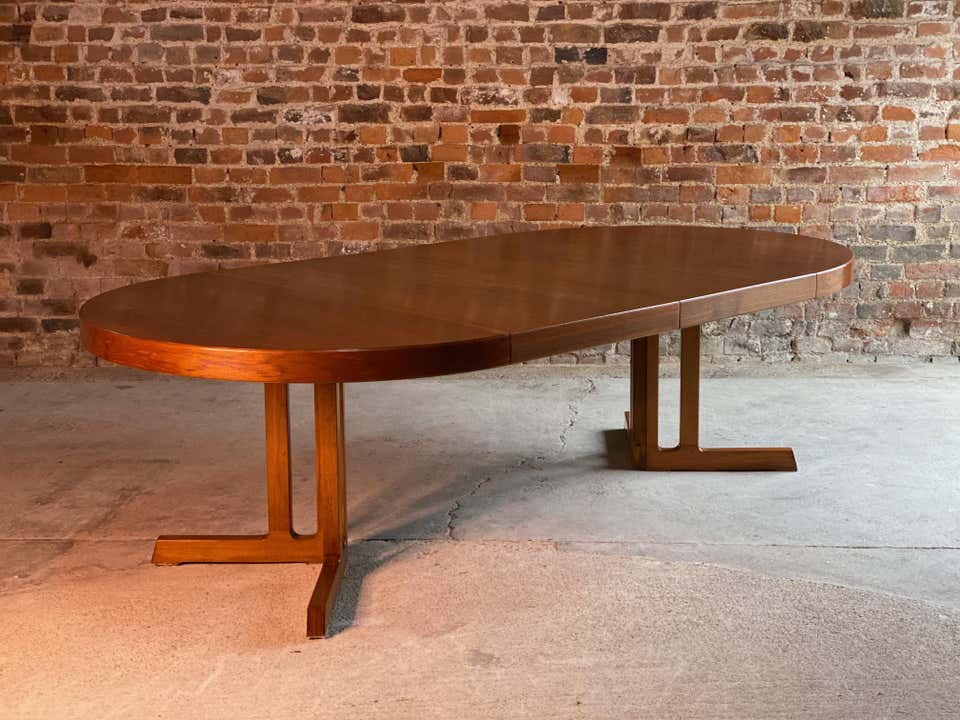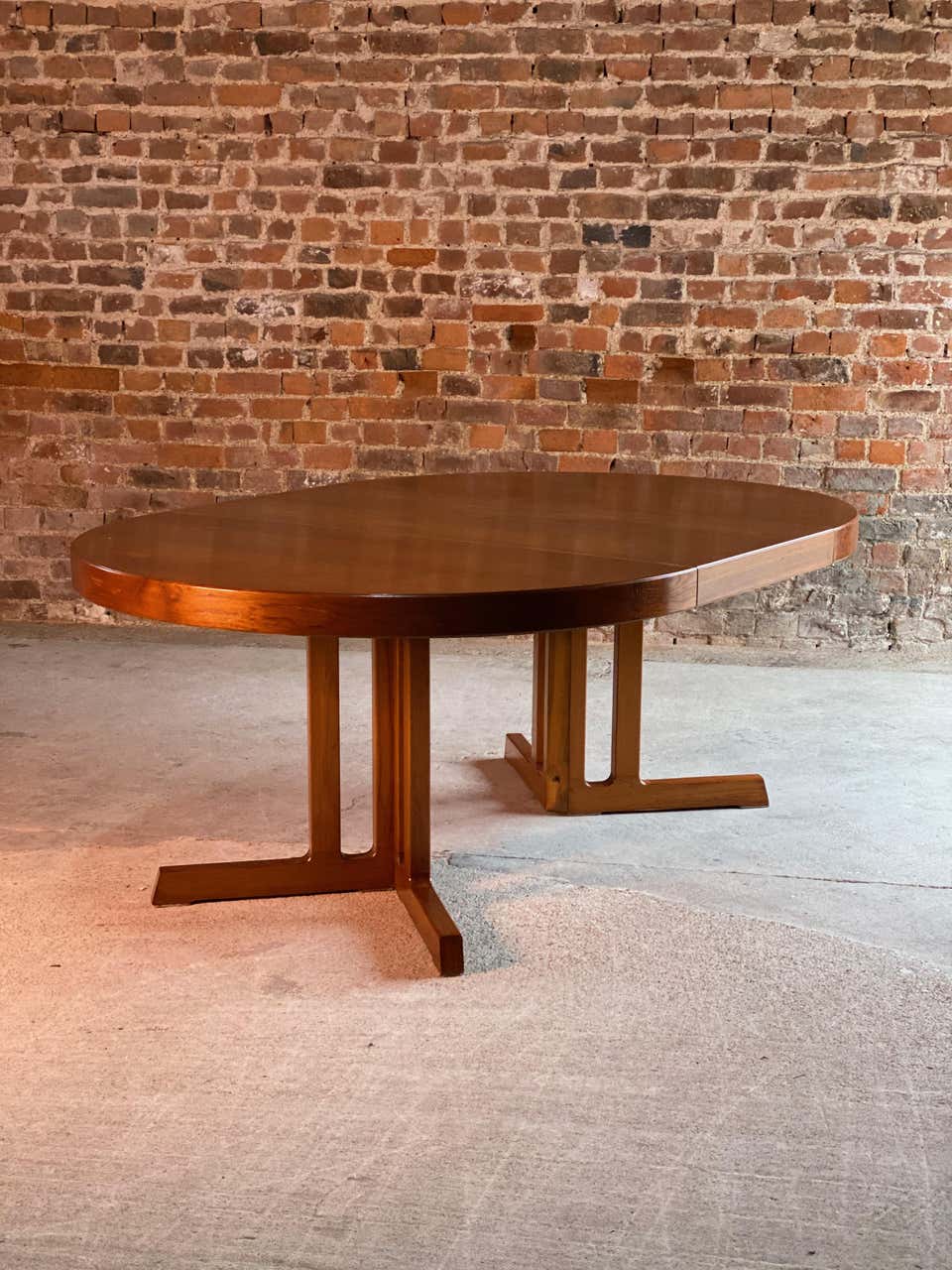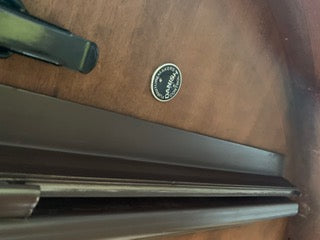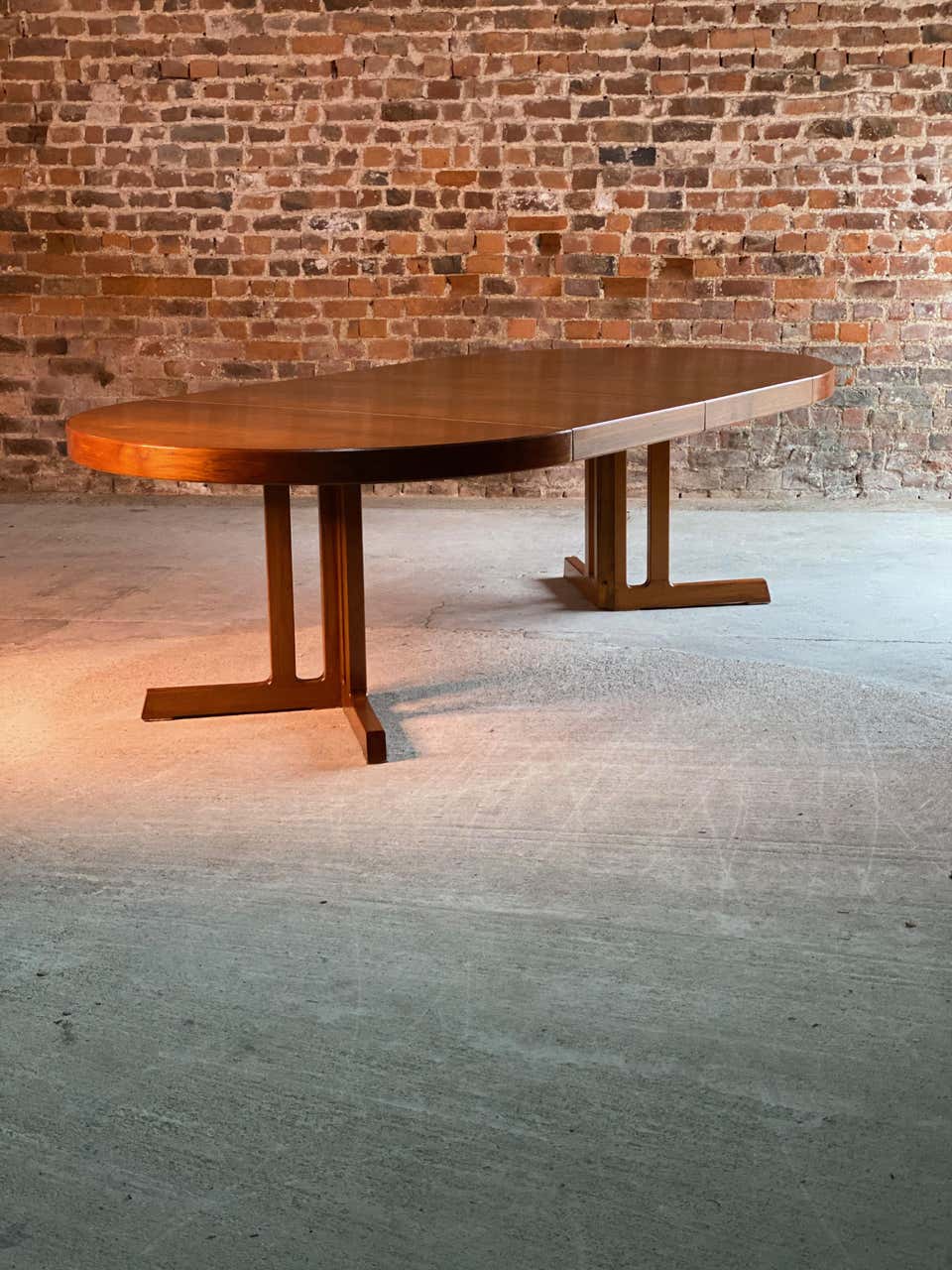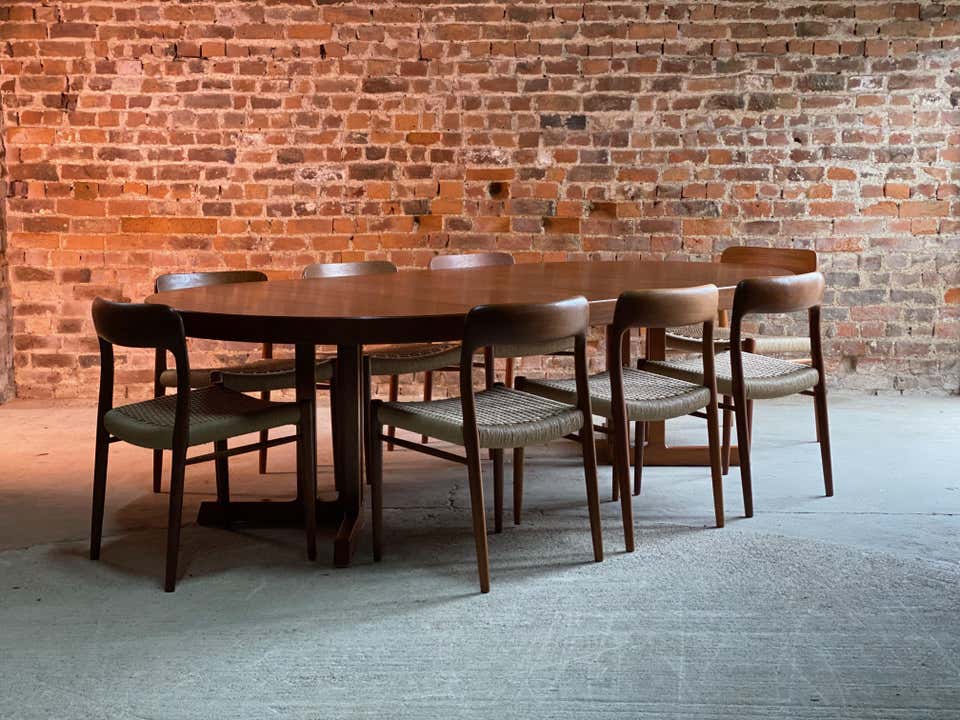 Niels Otto Moller Dining Table Model 15
SOLD
Midcentury Danish Dining Table by Niels Otto Møller Model 15
Splendid Antiques is delighted to offer this fabulous midcentury Danish design model 75 dining tableby Niels Otto Møller manufactured by J.L Mollers circa 1950s, the best Møller circular extending solid teak dining table with two leaves (twice extending) the table can be used for four, six or eight persons comfortably, this table is in pristine condition and has been fully restored to perfection, perfect for dining room or boardroom, reserve now.
Condition: This table is offered in excellent condition.
Summary:
midcentury
Danish design
Designer: Niels Otto Møller
Manufacturer: J.L Mollers
Makers stamps
Extending dining table 4-8 persons
Model 15
Date: 1950s
Material: Teak
Condition: Excellent
Dimensions table: Round four persons diameter 115 cm, height 72 cm Extended once six persons width 165 cm, depth 115 cm, height 72 cm Extended twice eight persons width 215 cm, depth 115 cm, height 72 cm.