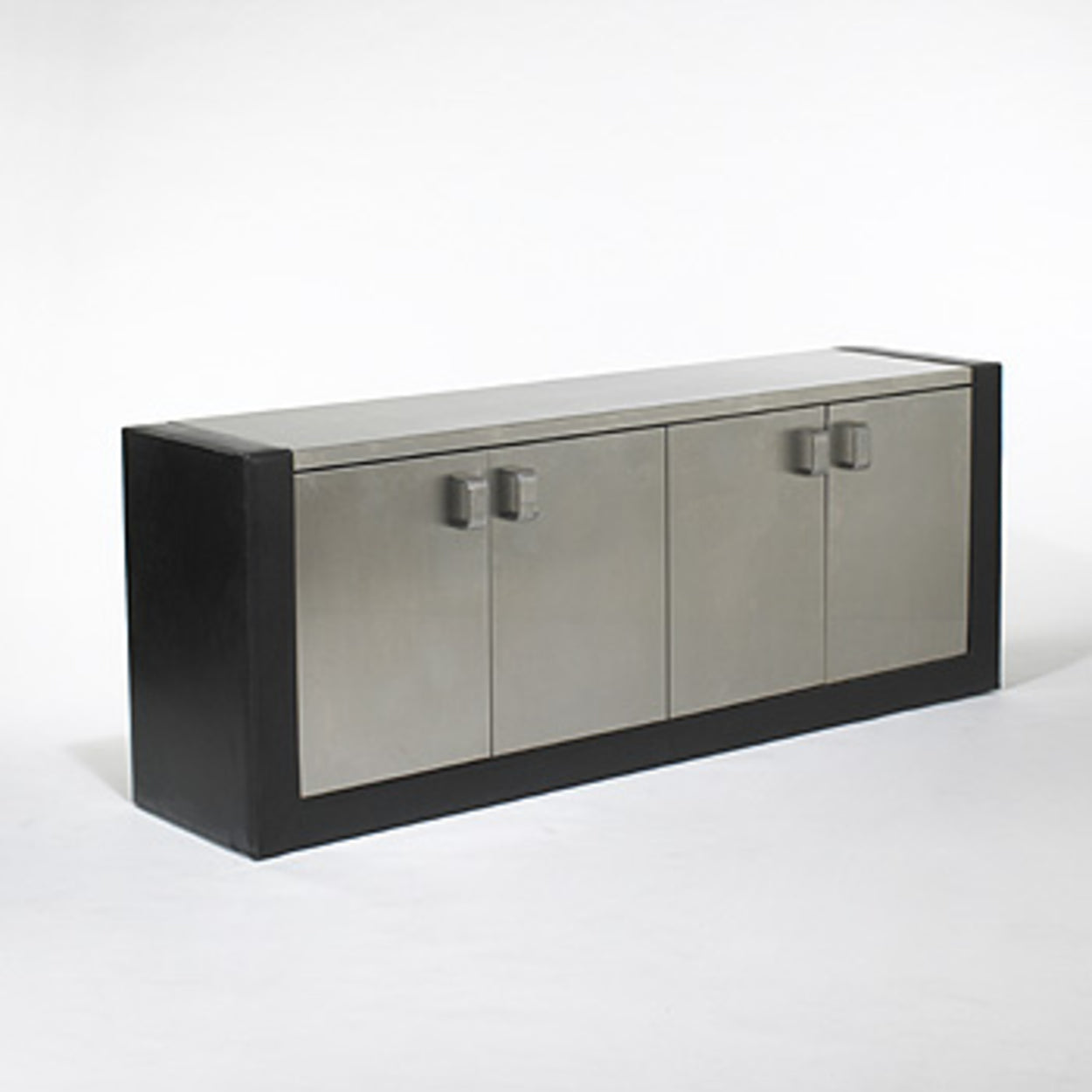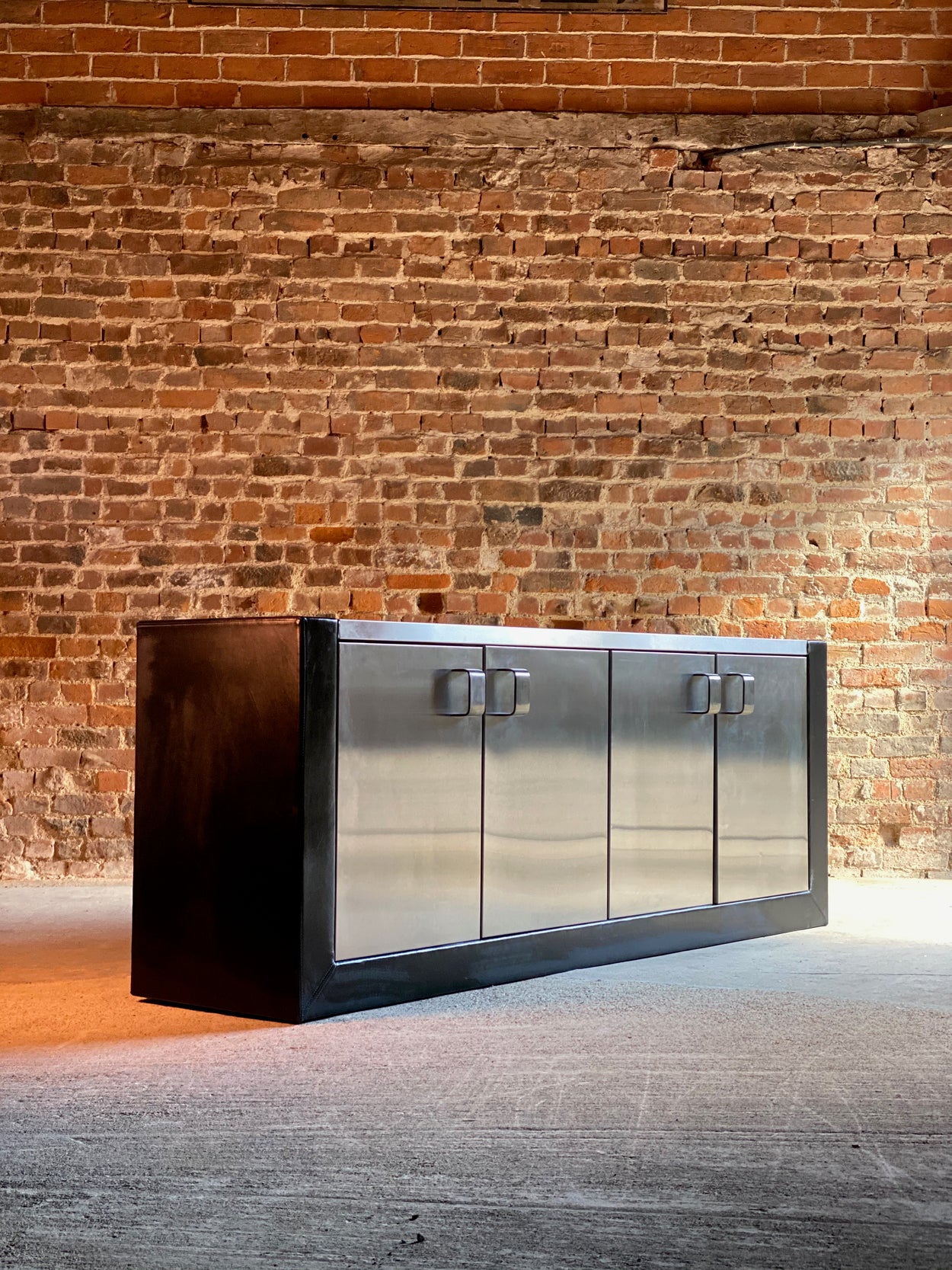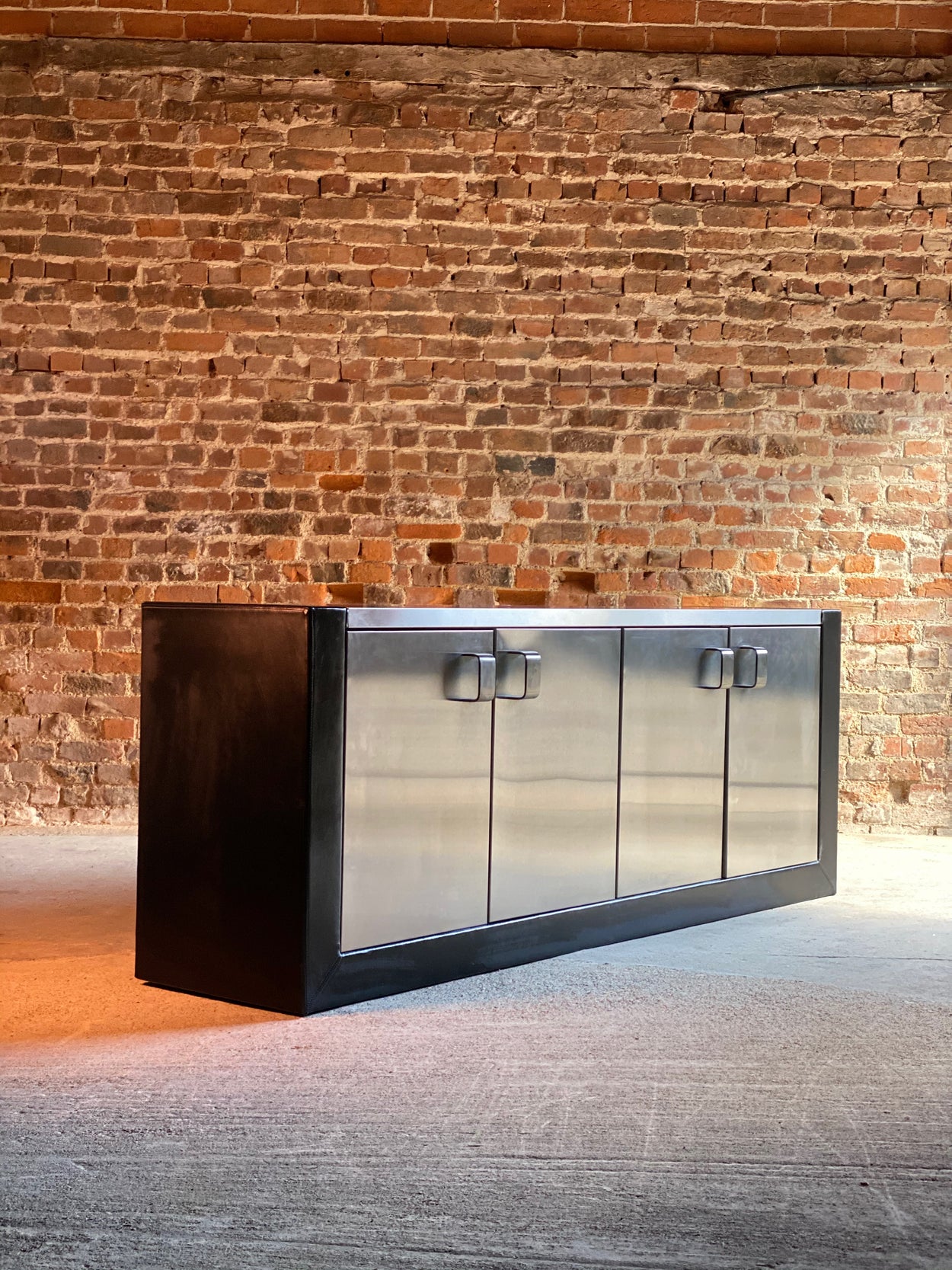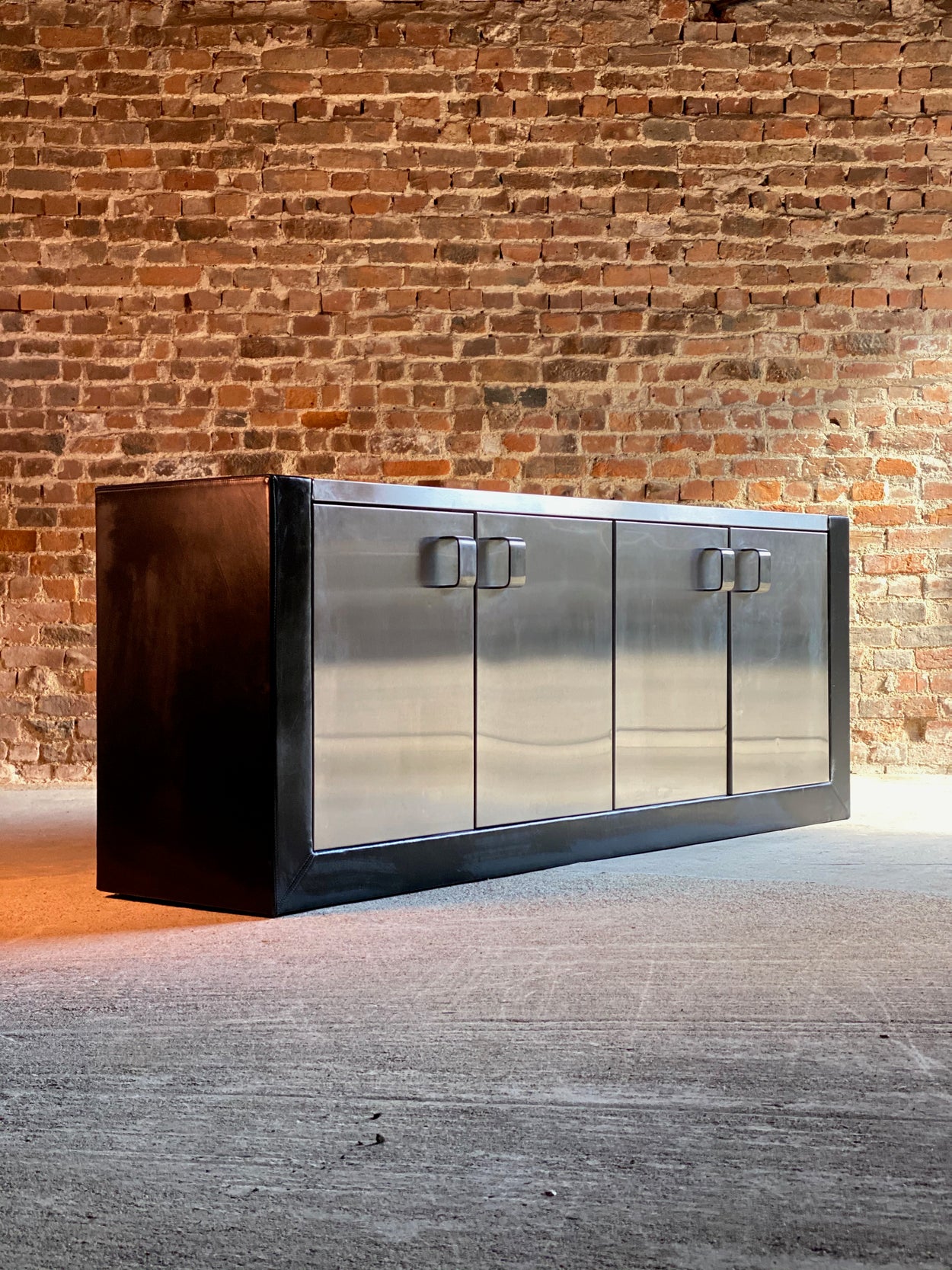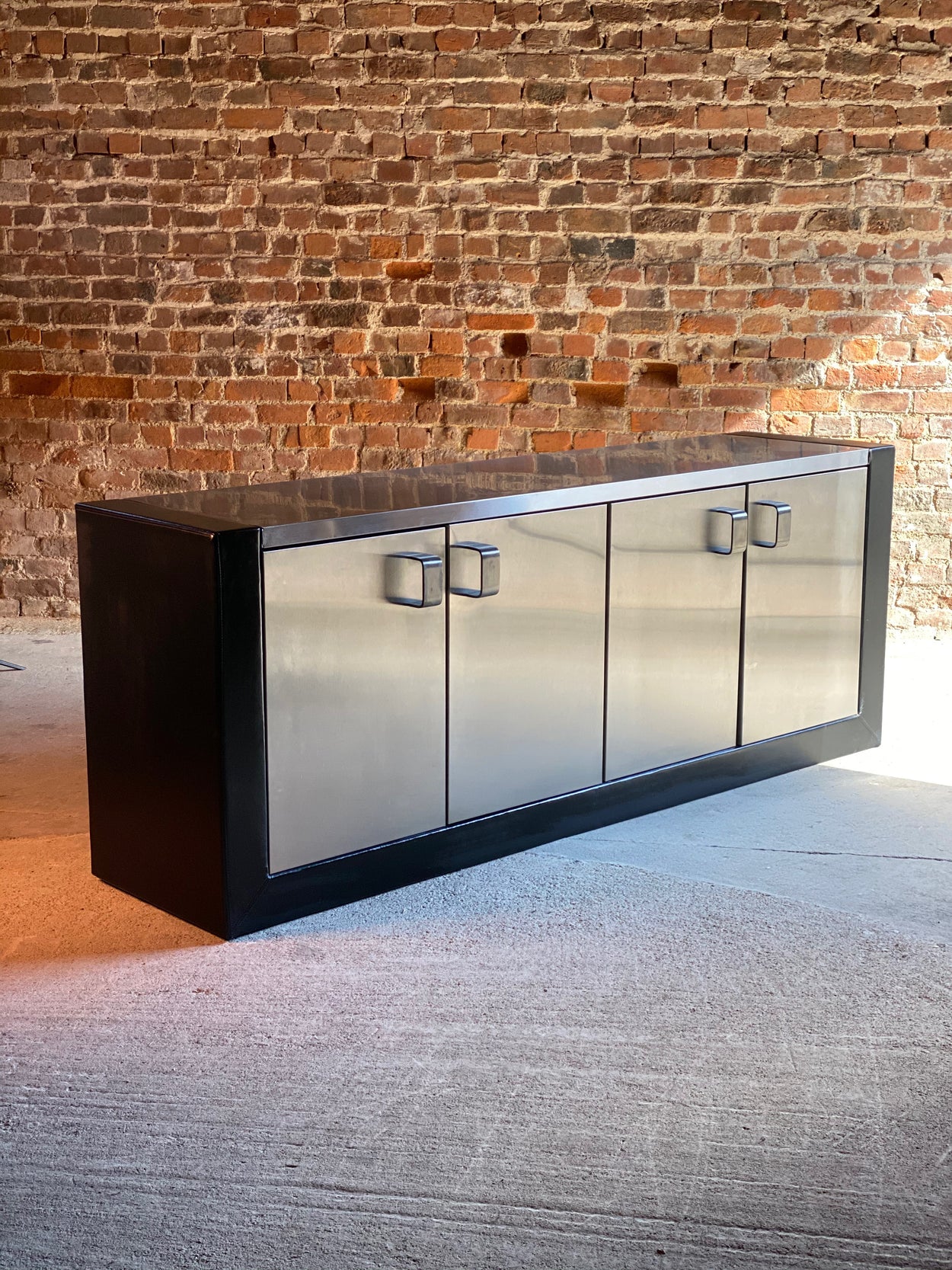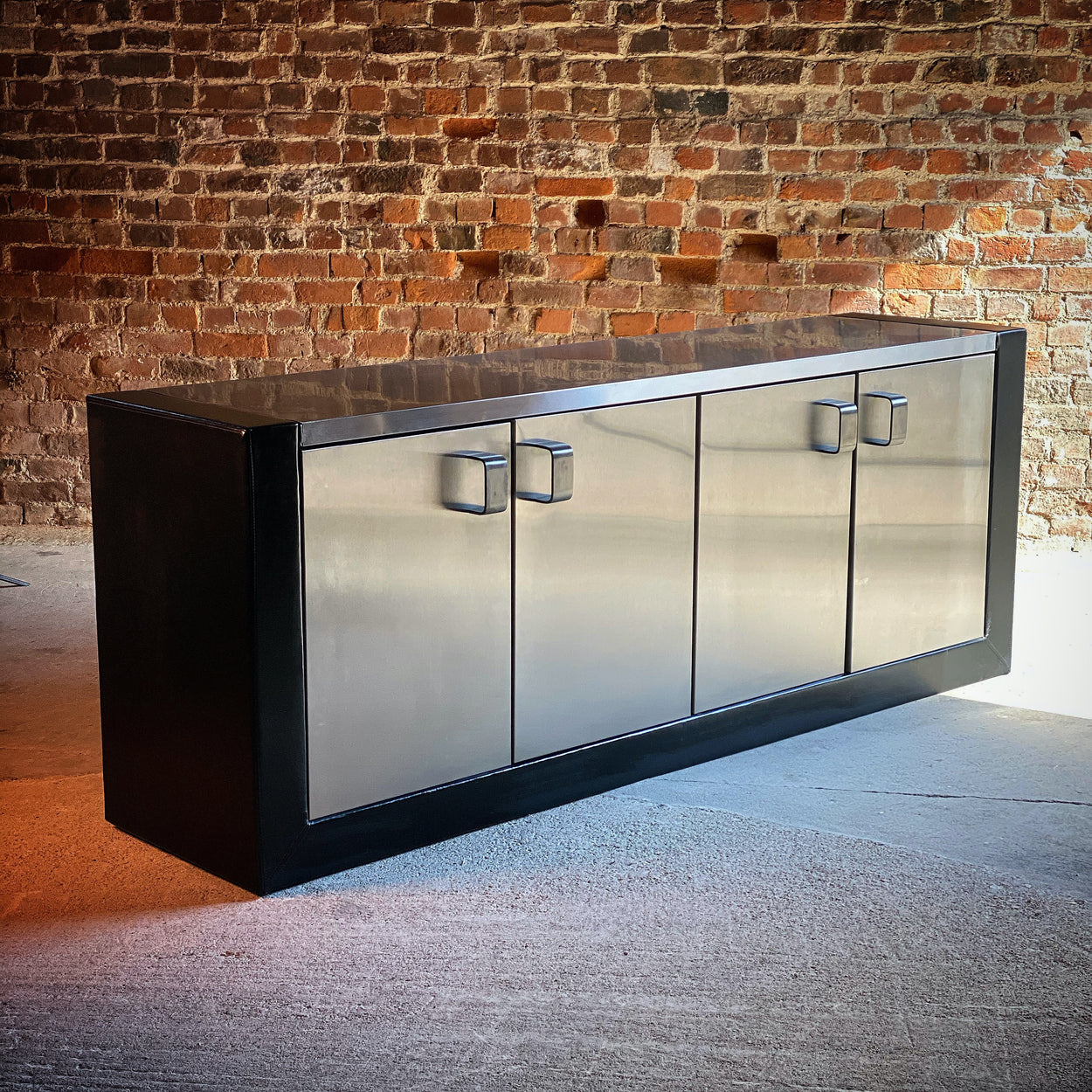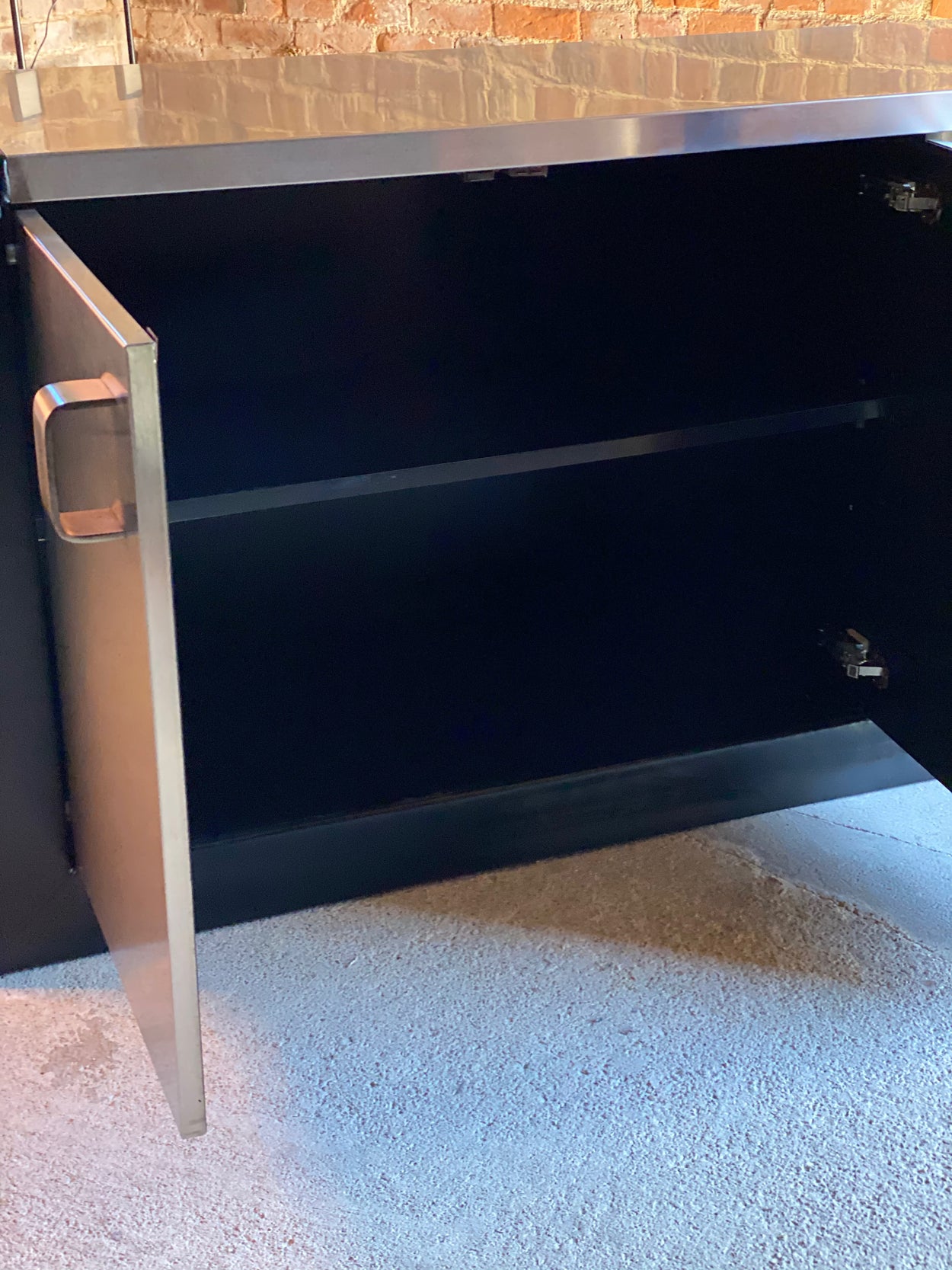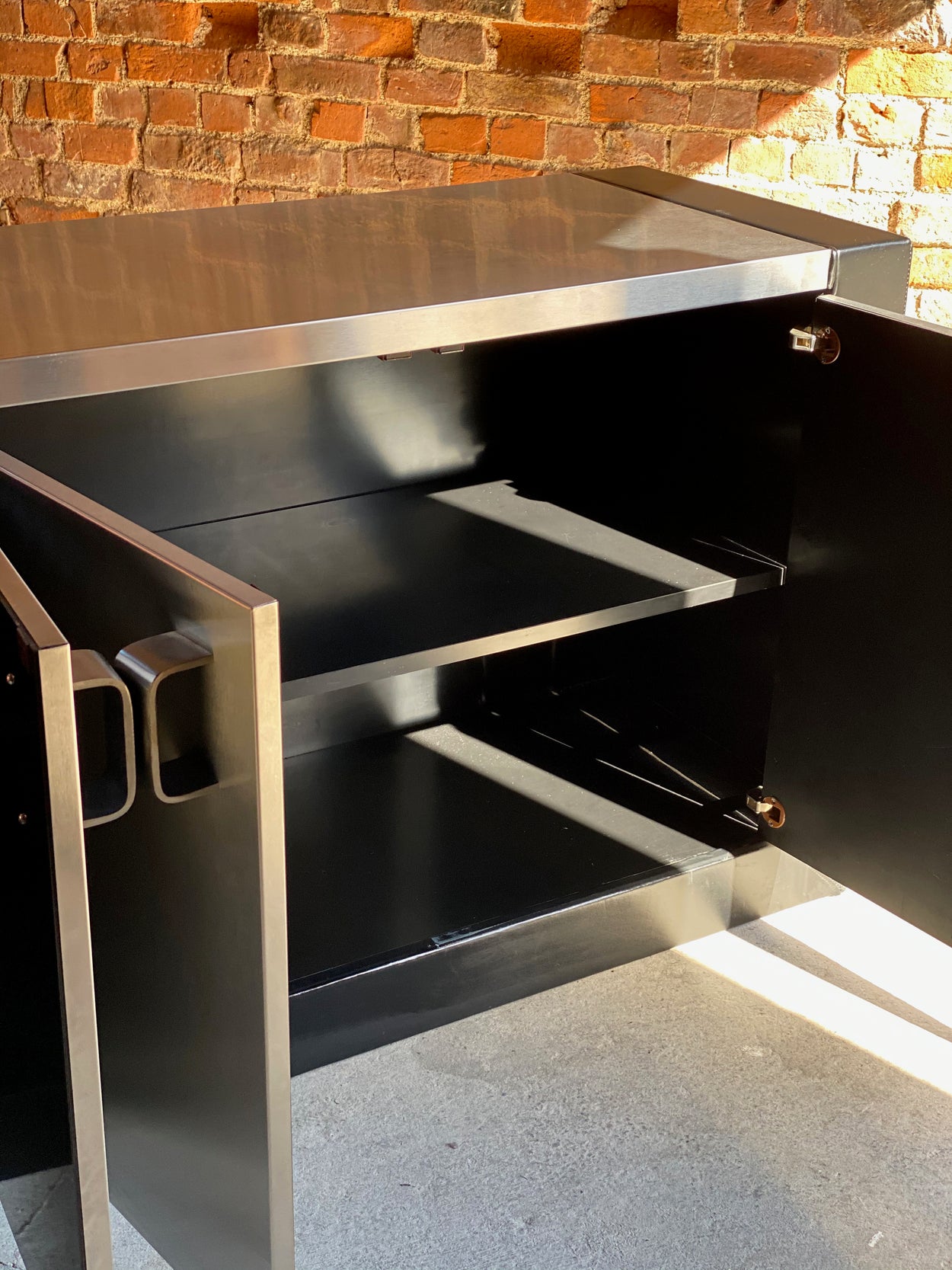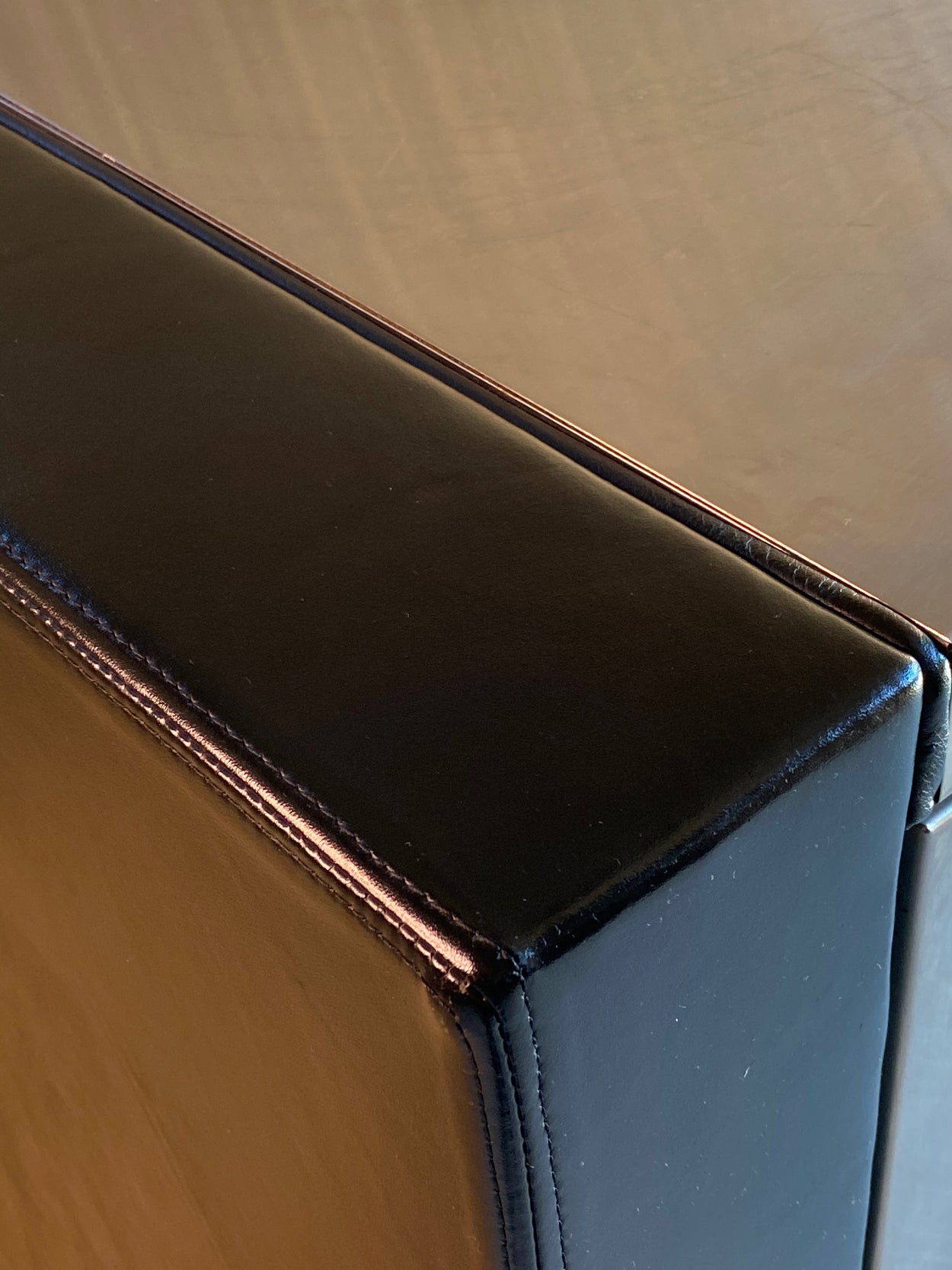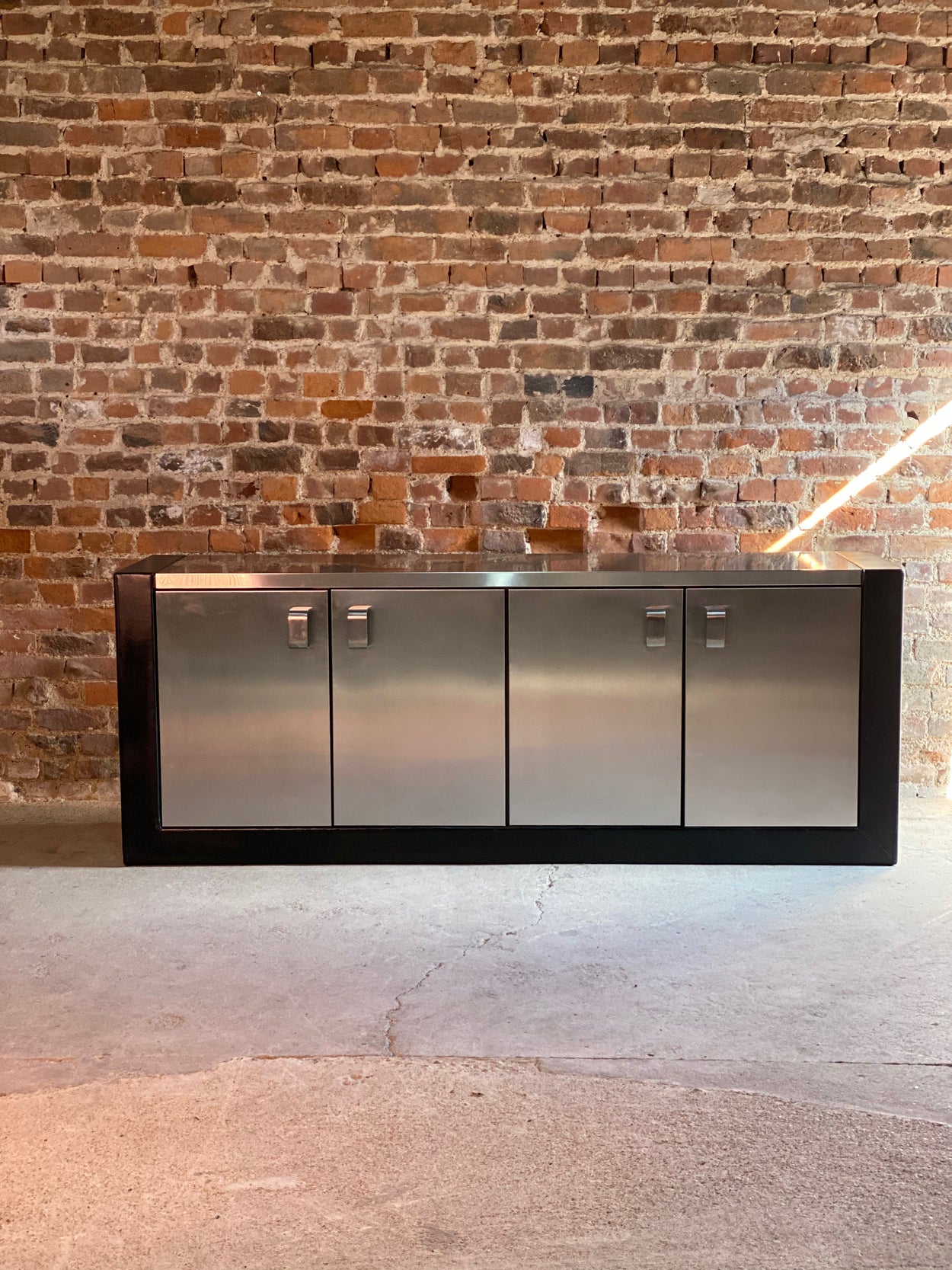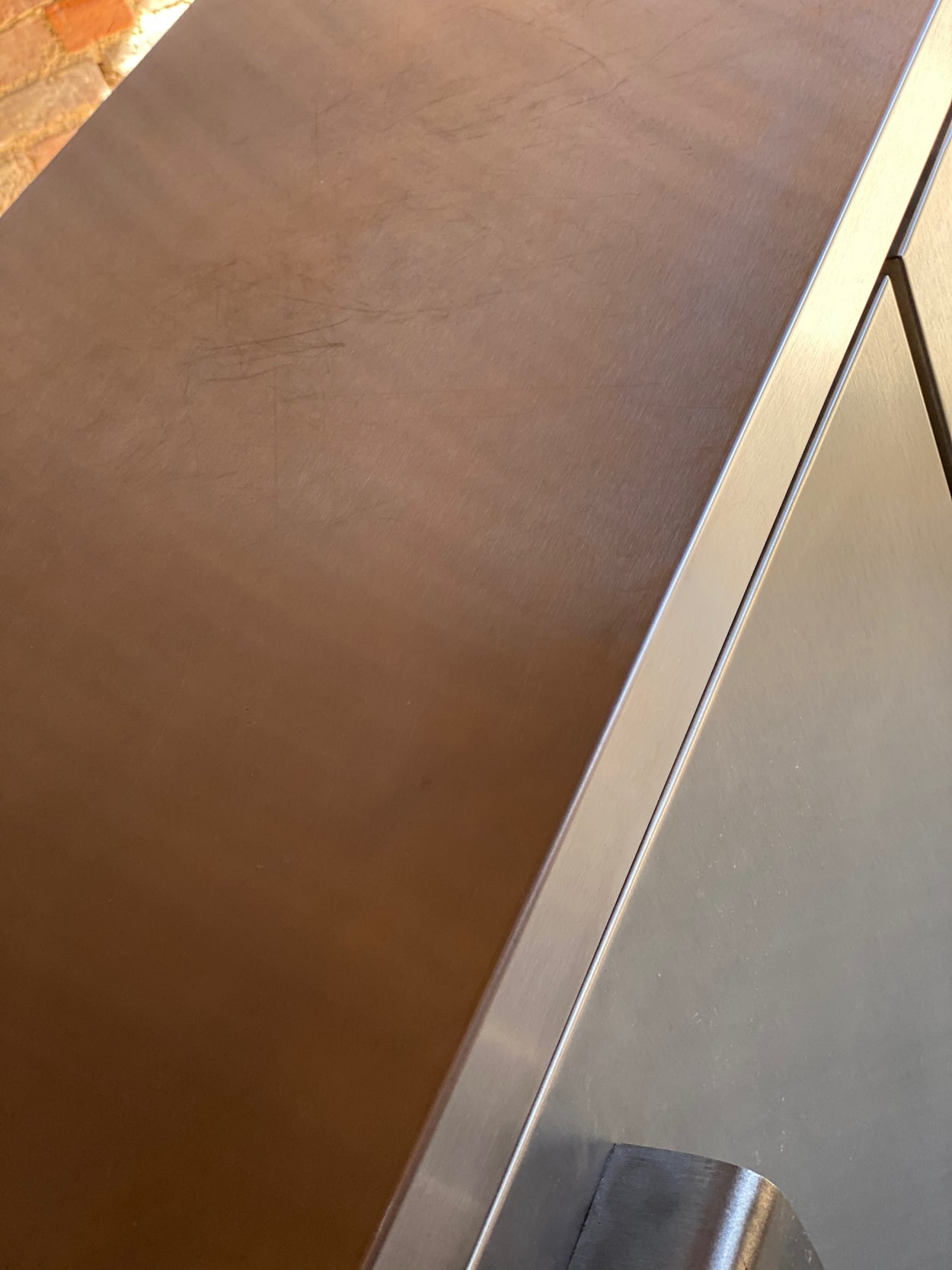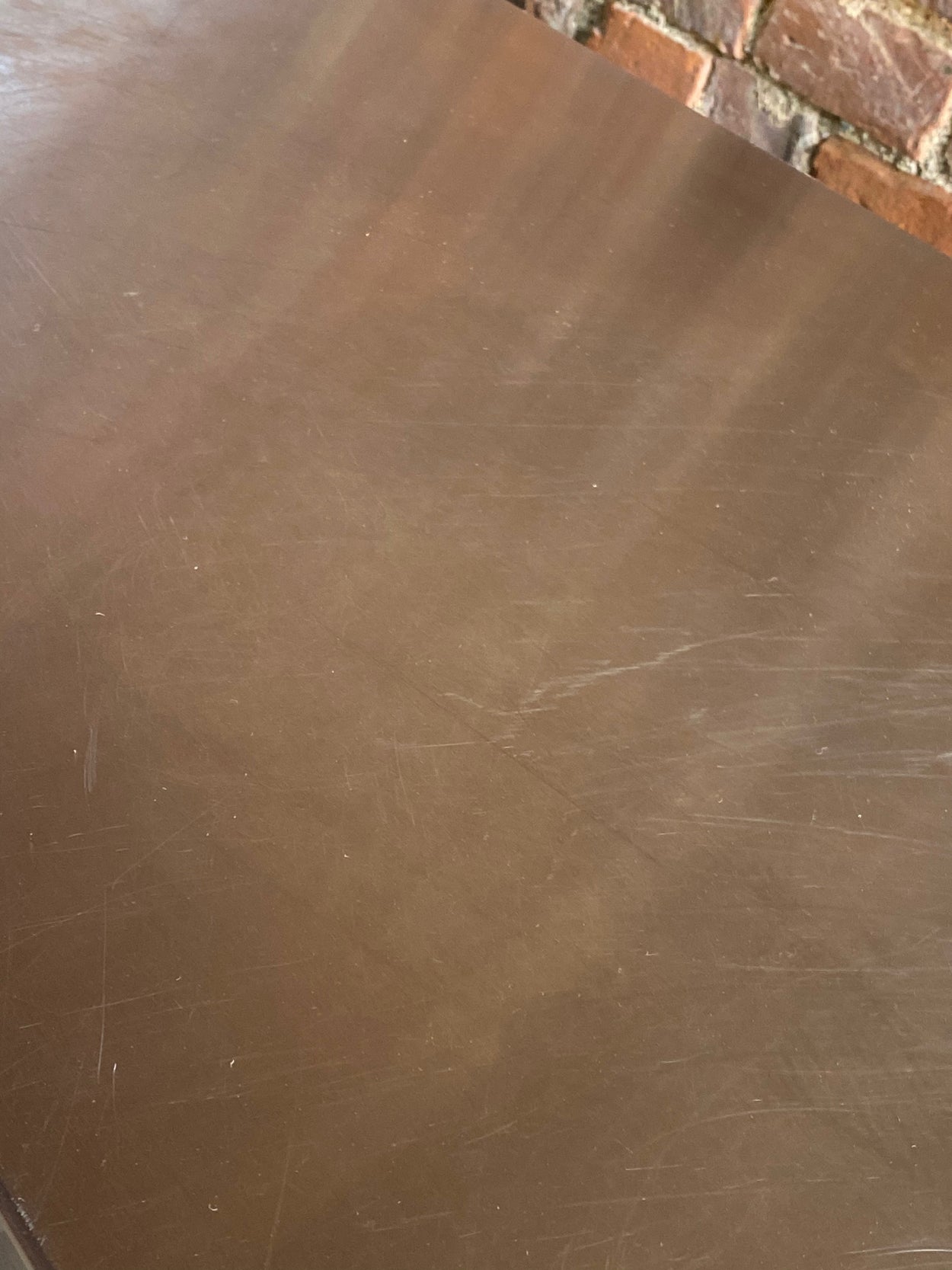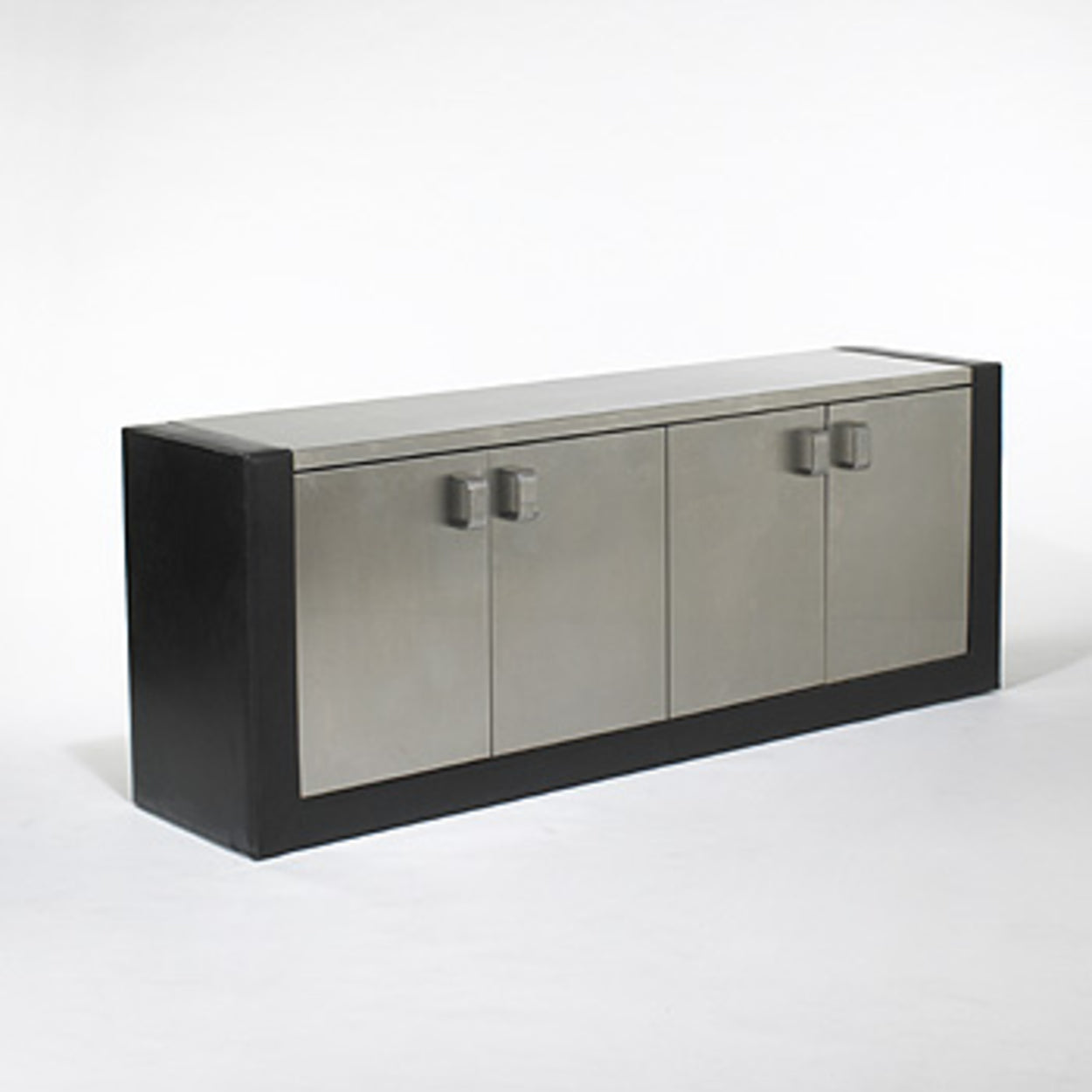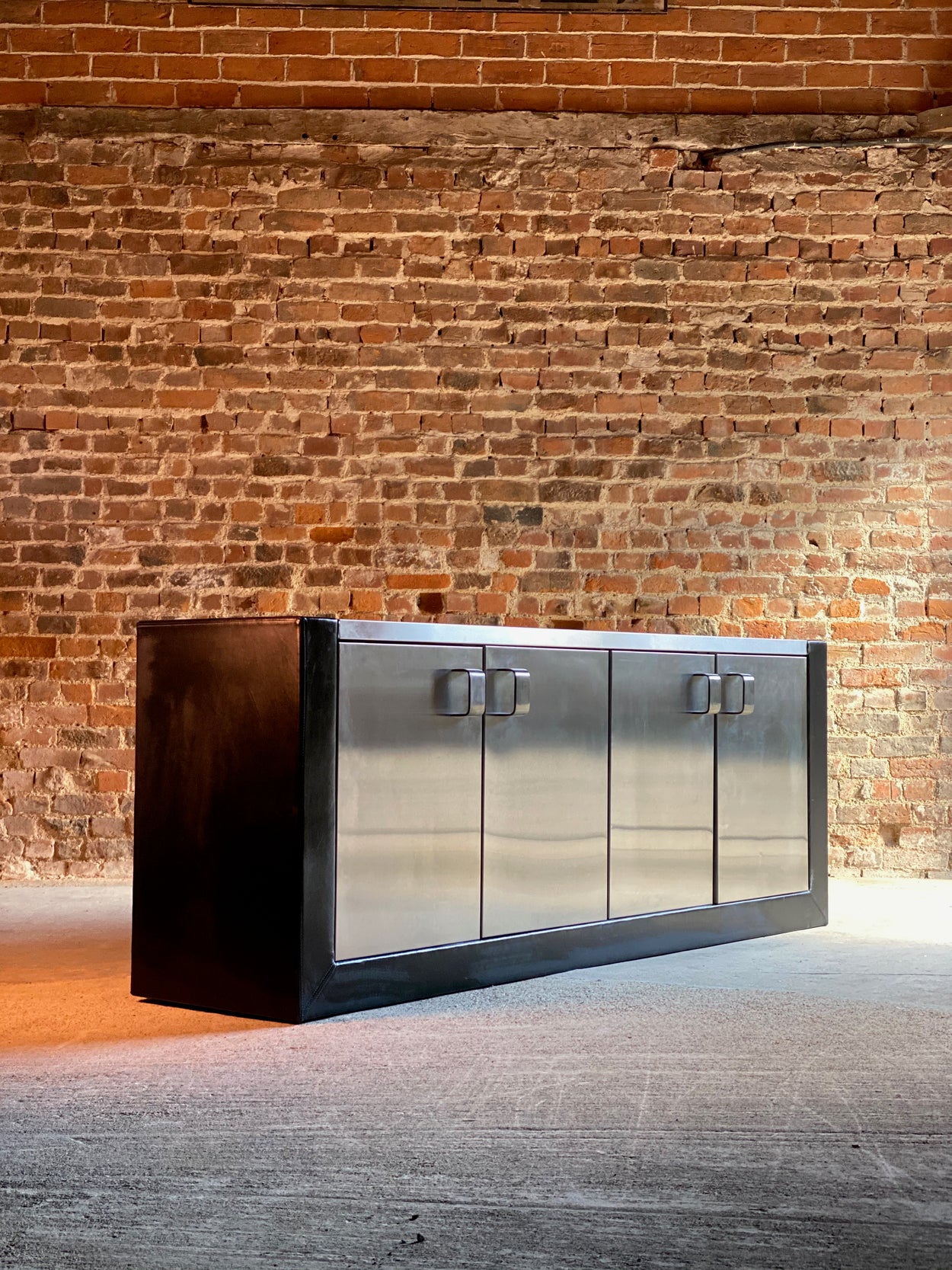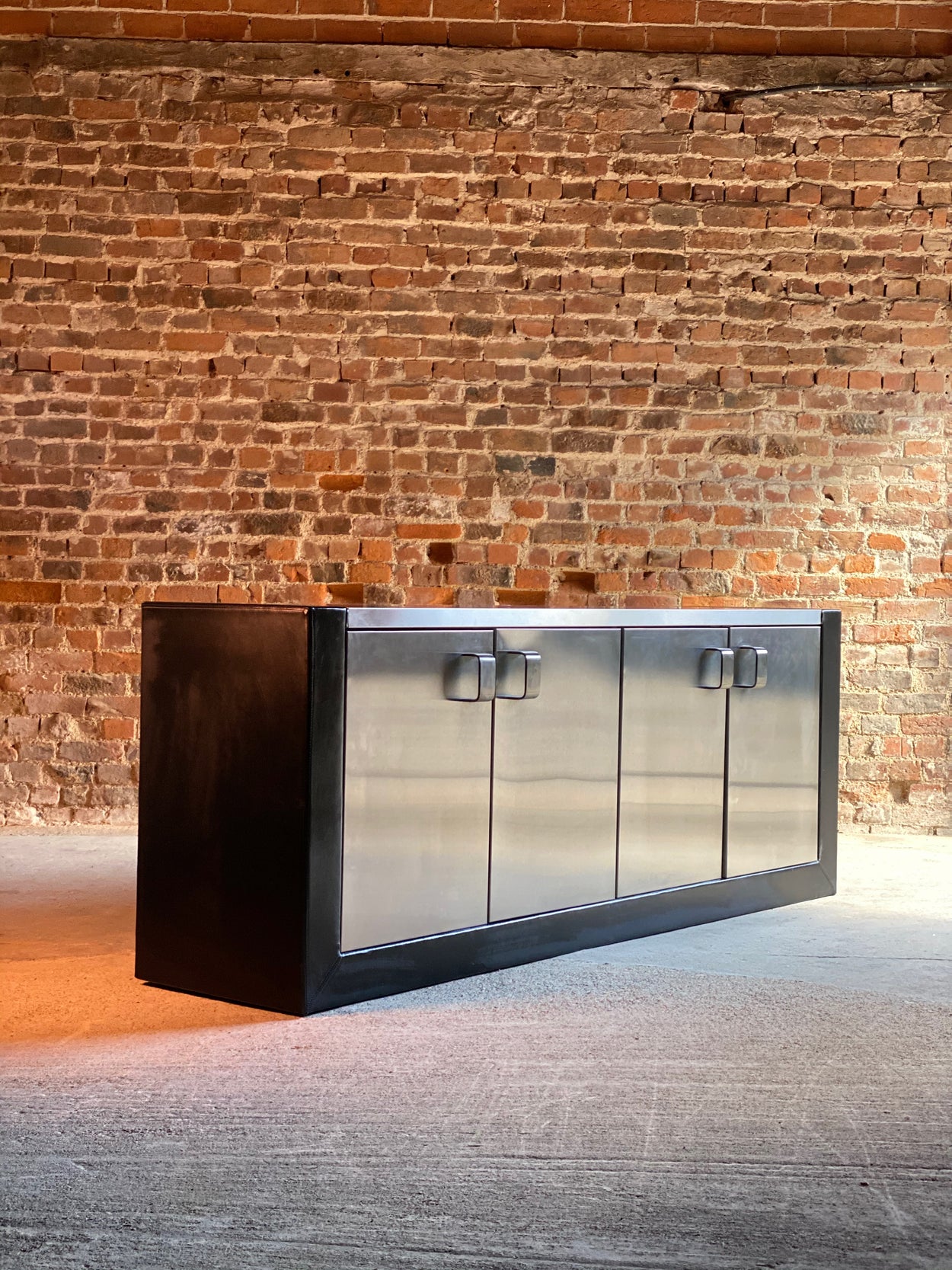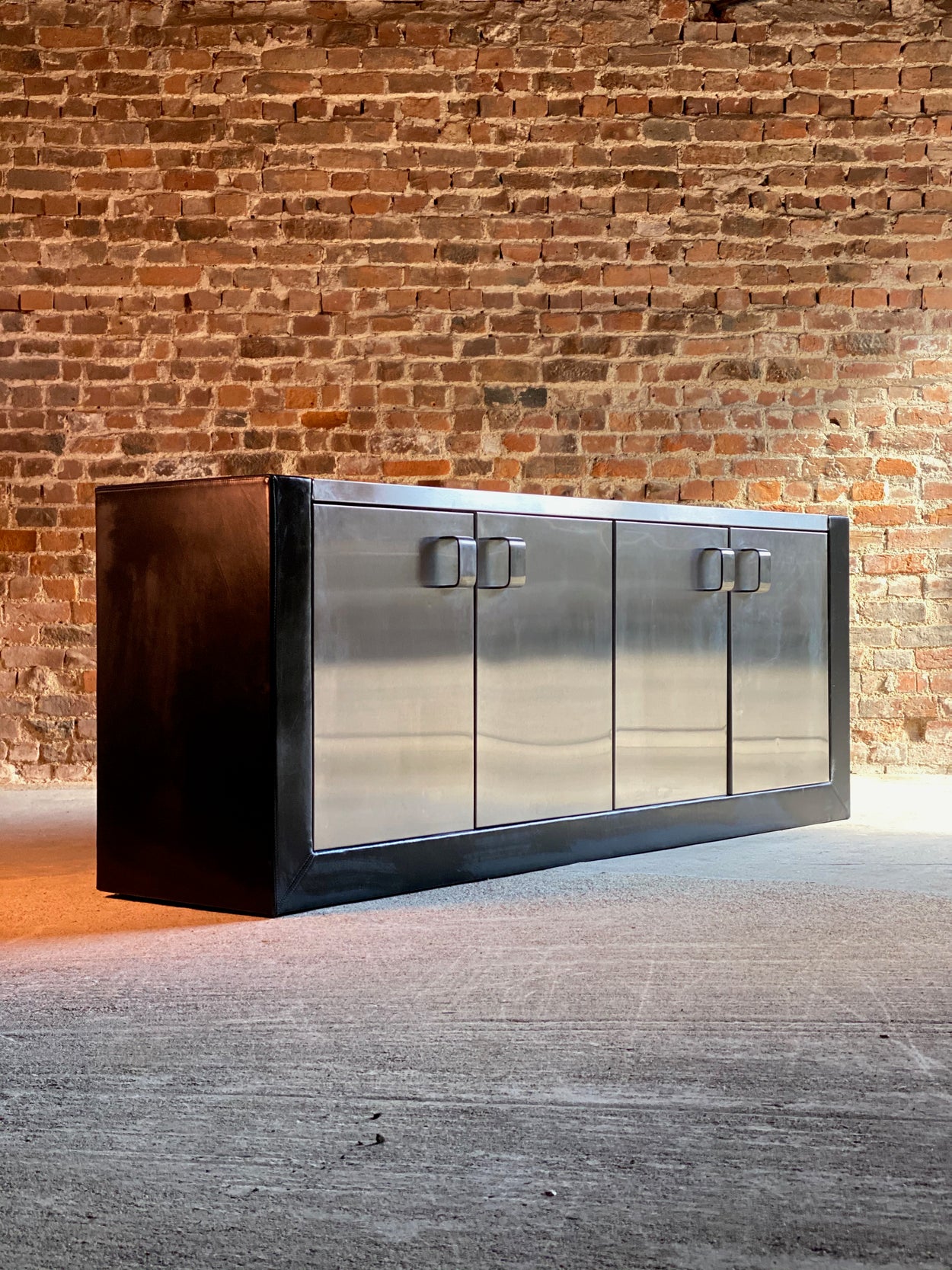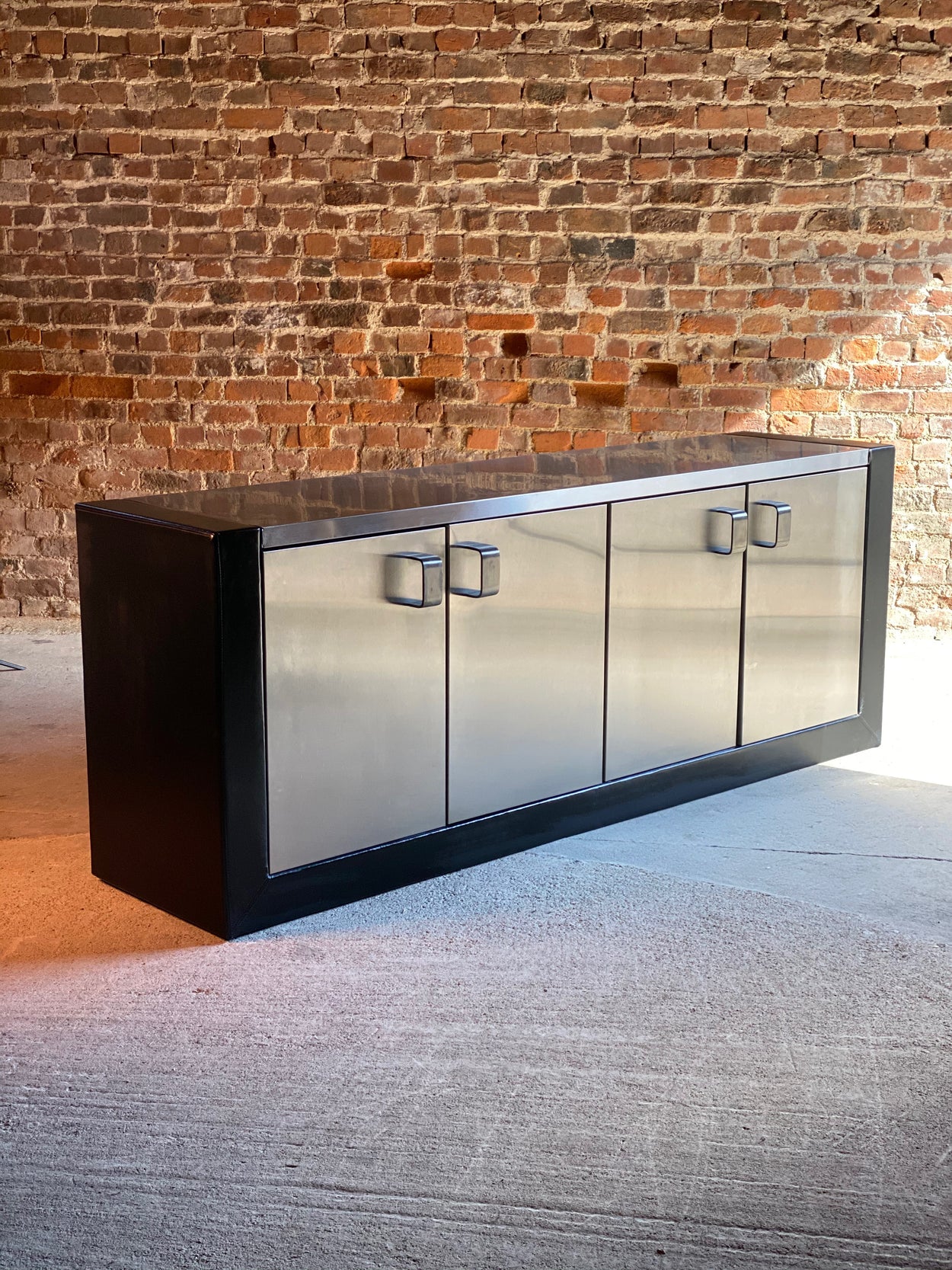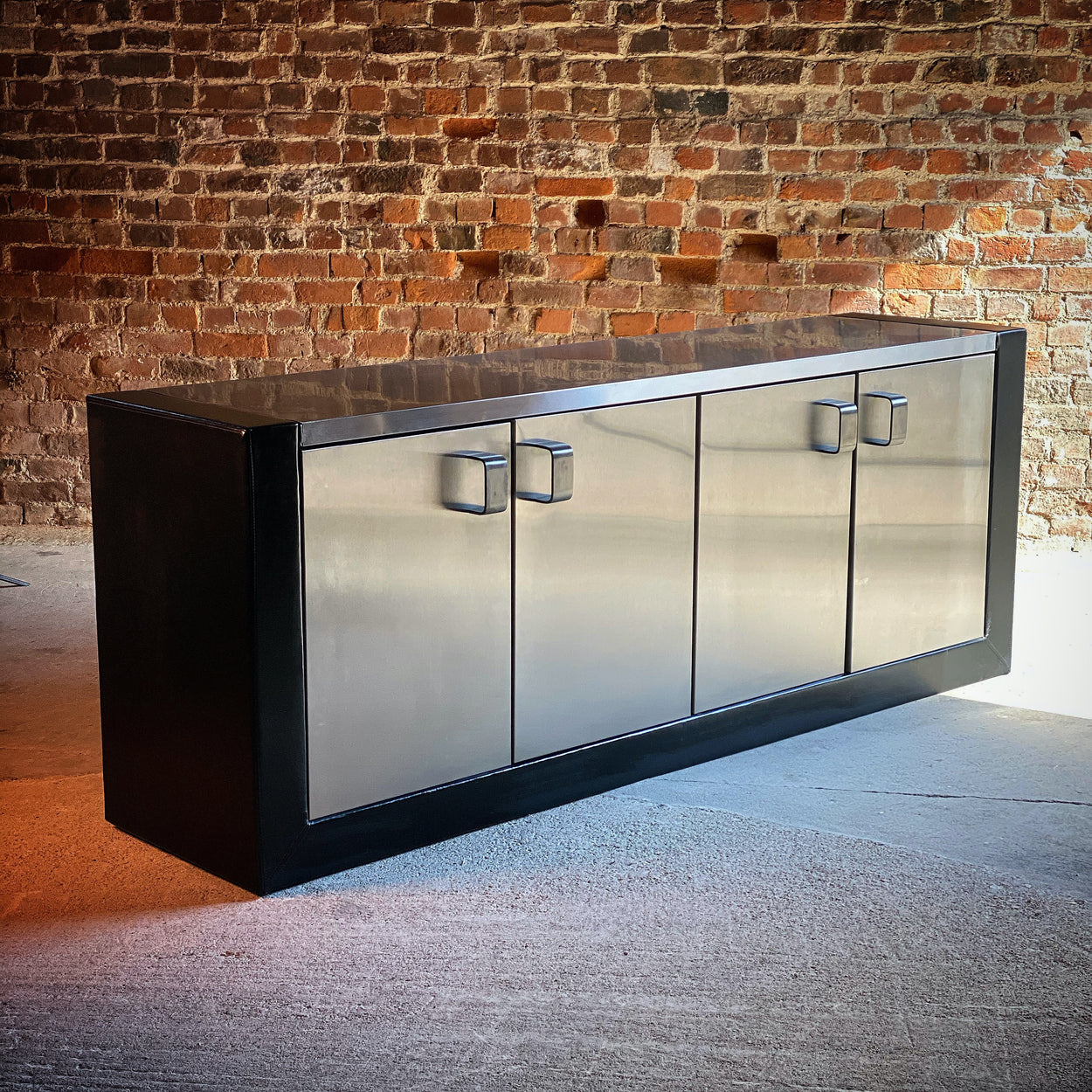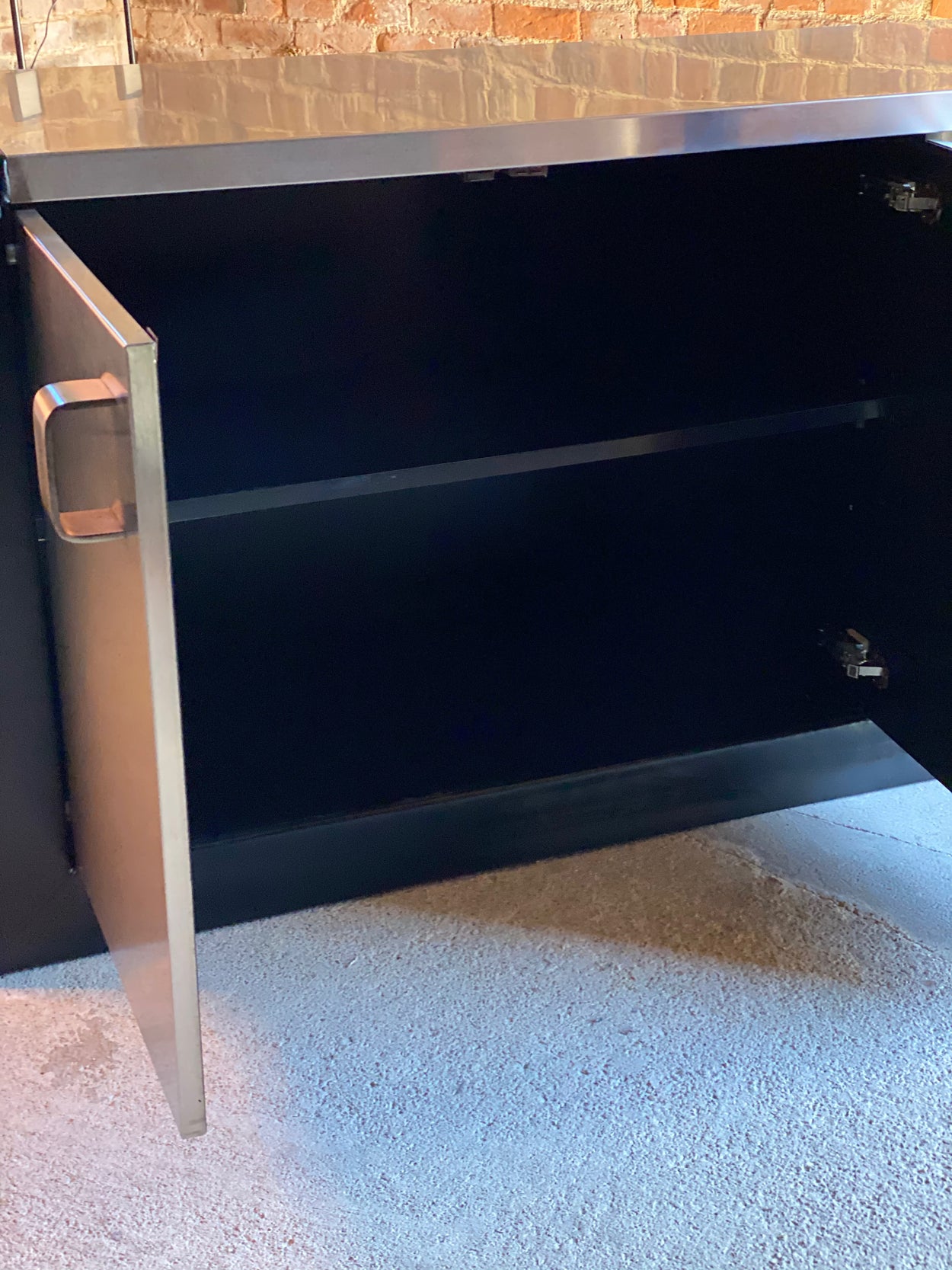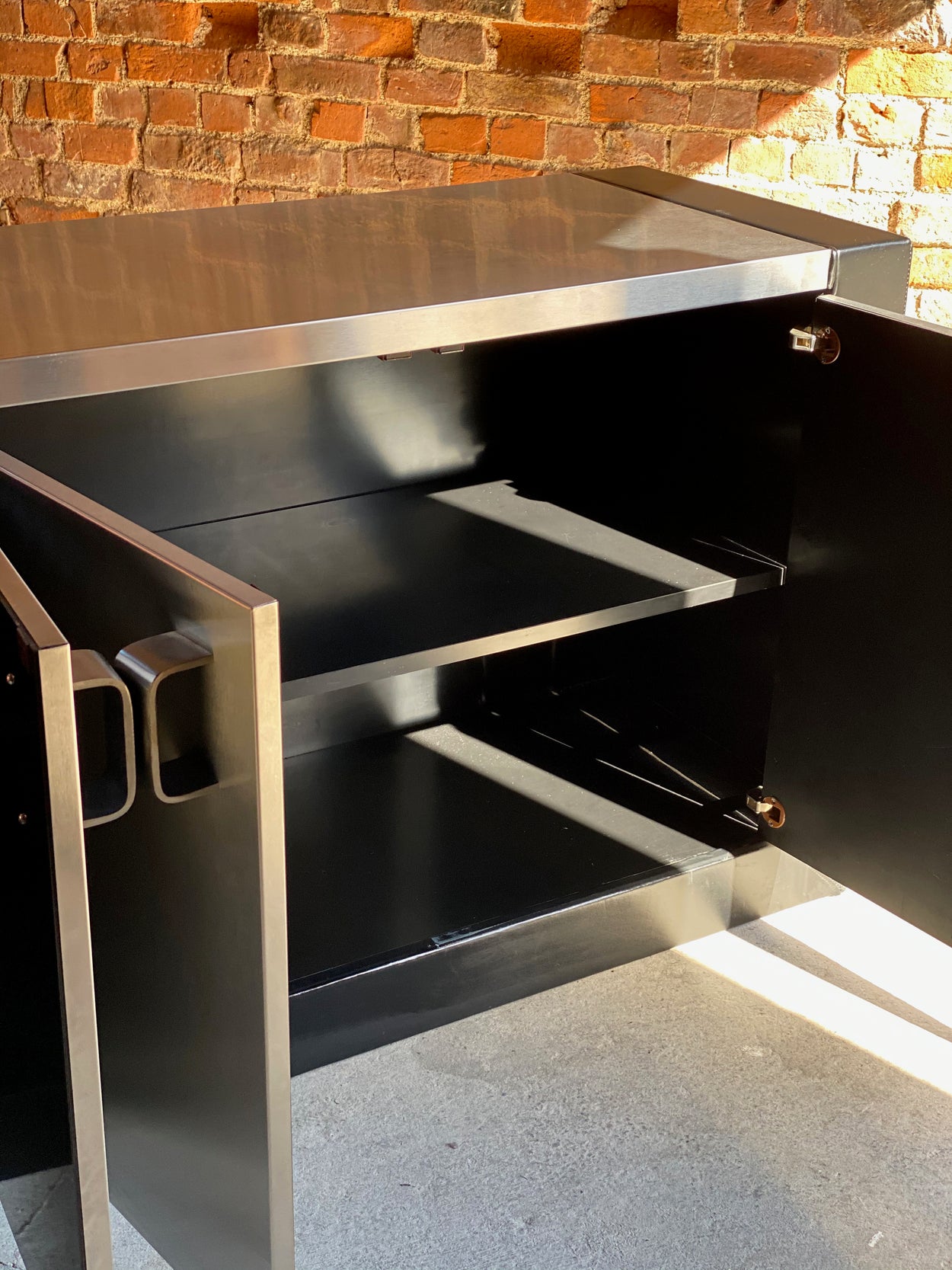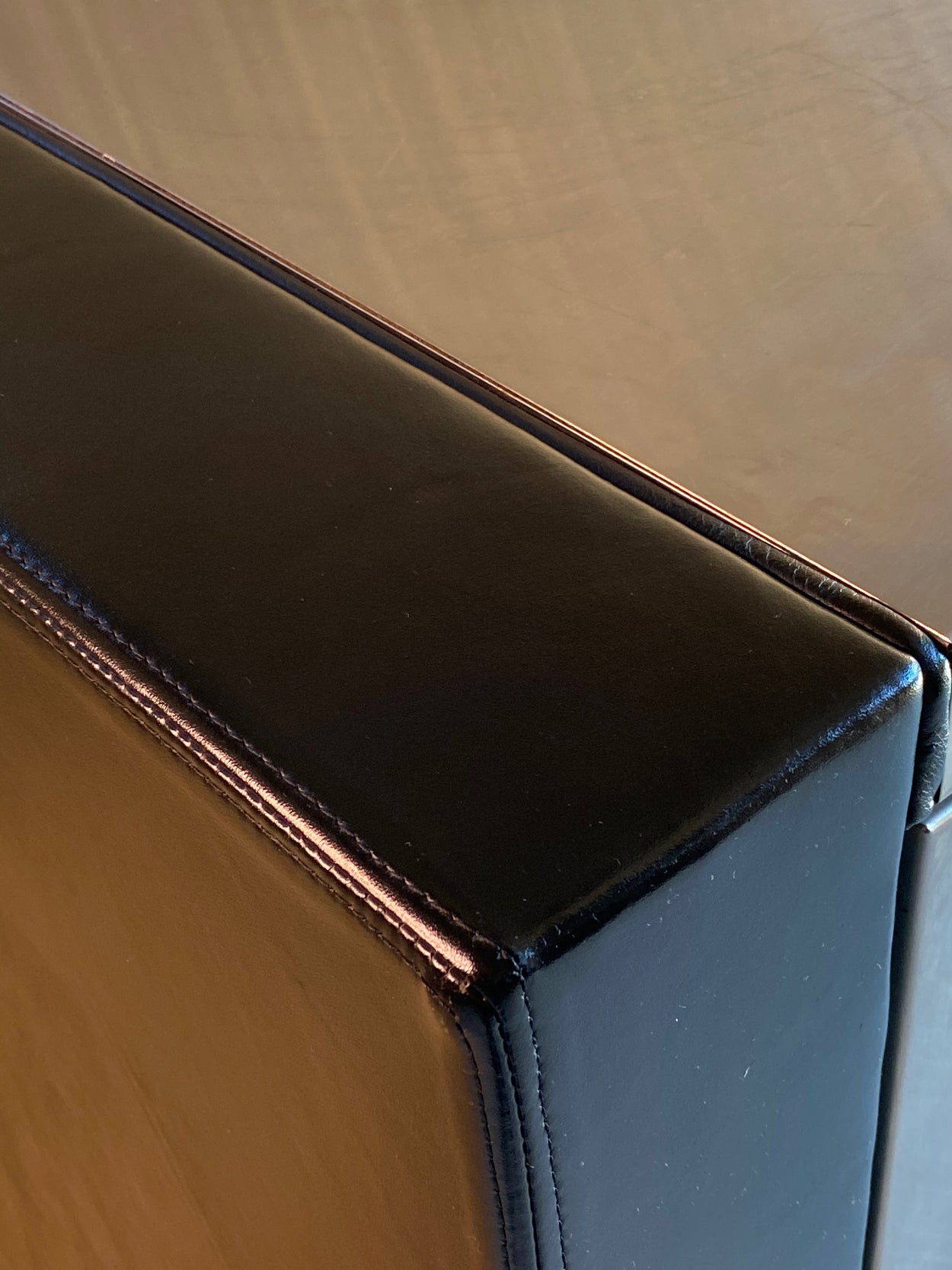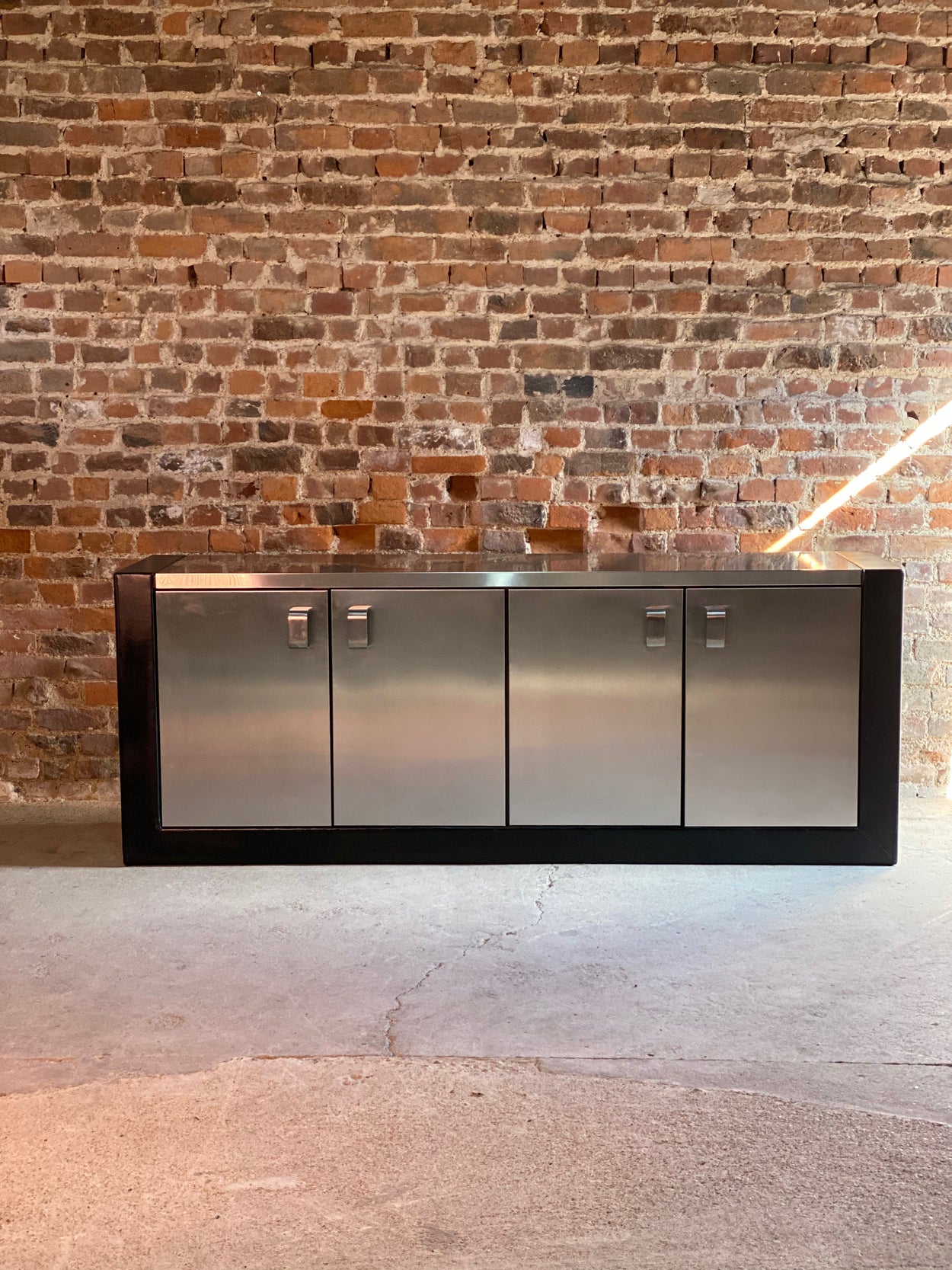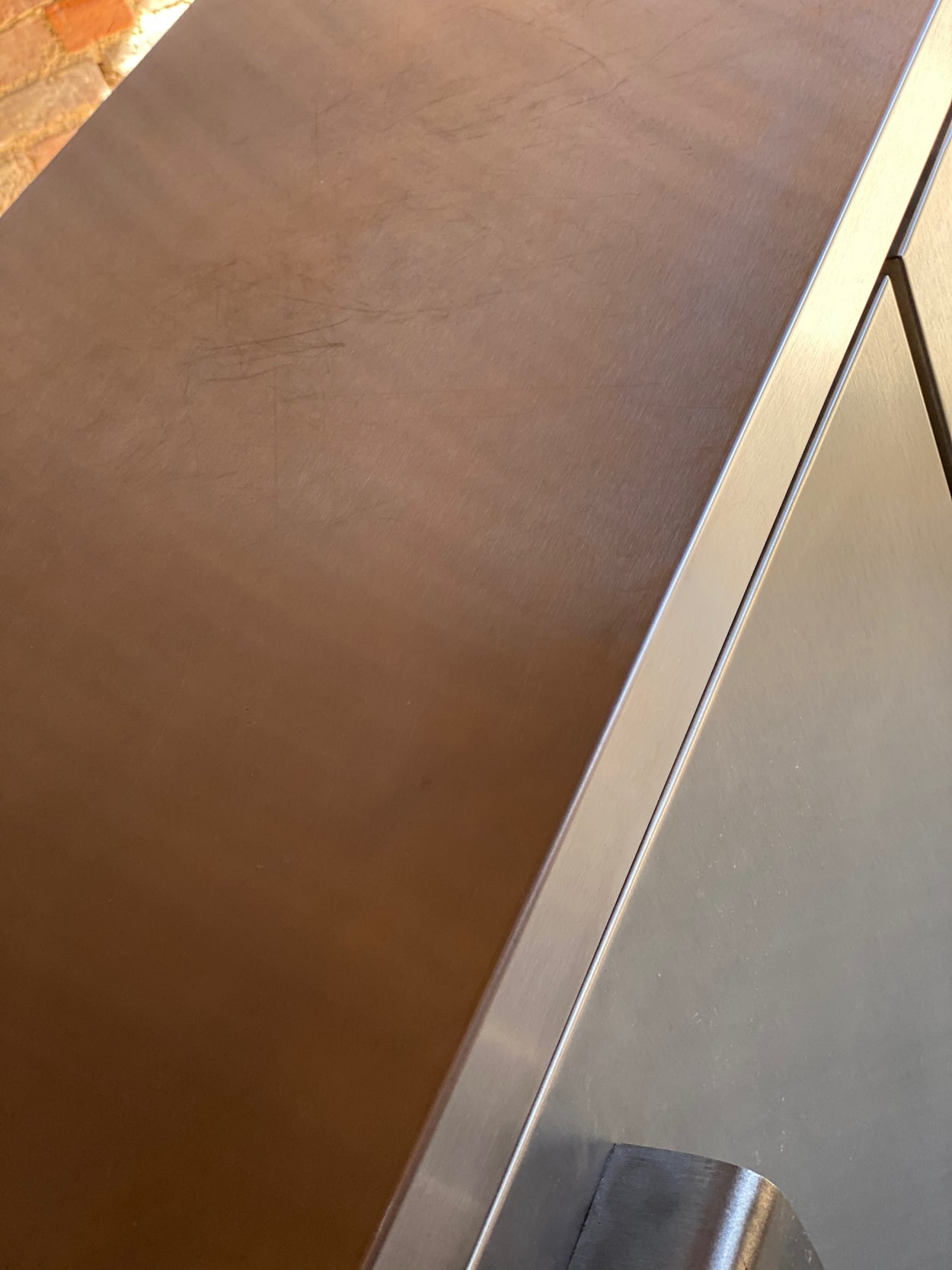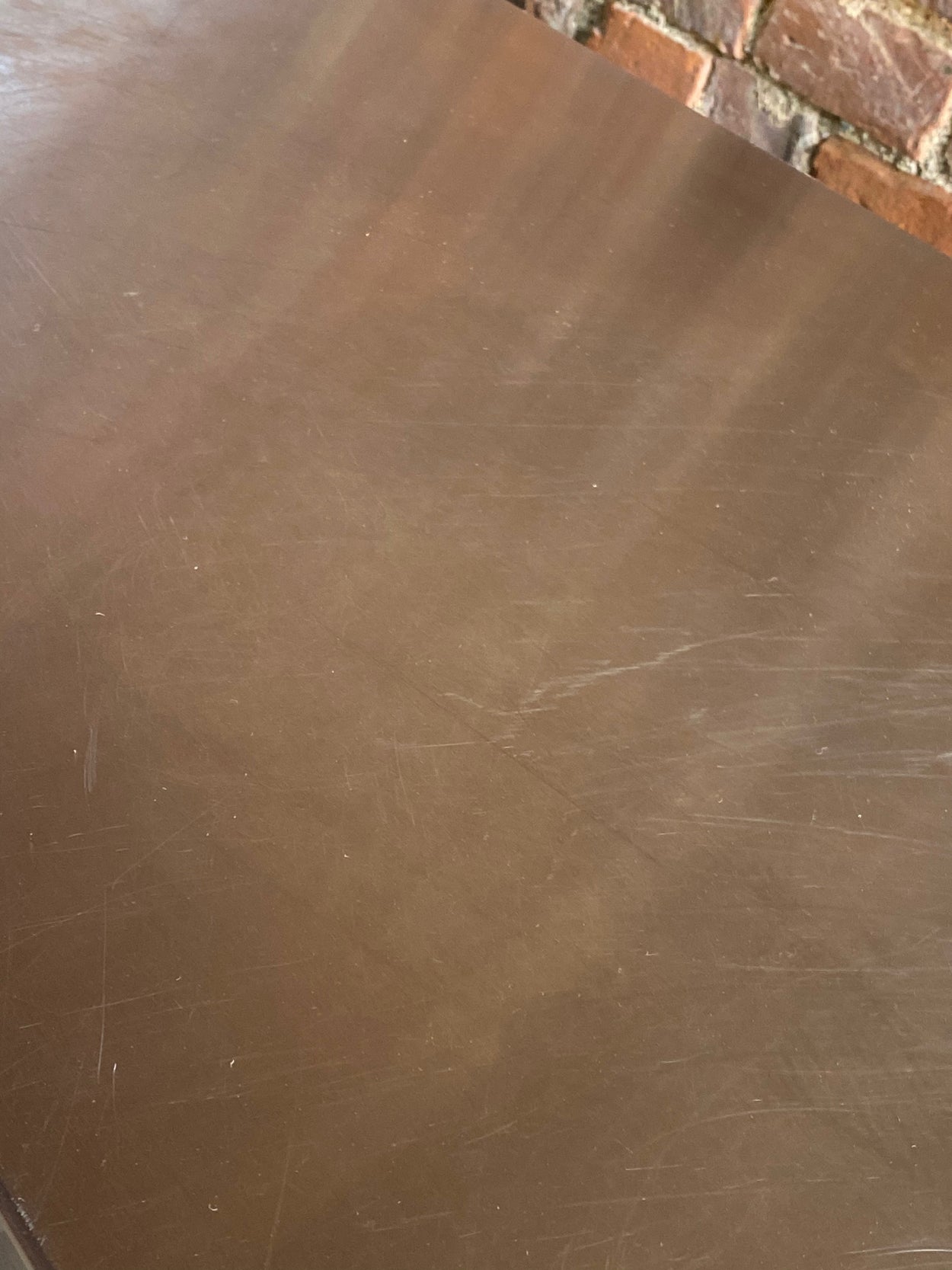 Paul Evans Custom Steel Sideboard Credenza USA circa 1970
SOLD

Paul Evans Custom Steel Sideboard Credenza USA circa 1970

Paul Evans (1931-1987) Custom stainless steel and leather clad sideboard USA 1970s, a custom sideboard with leather upholstered sides and base and brushed and polished stainless steel surface with four cupboard doors, enclosing two shelves, with black leather clad sides and base.


Note - please see similar example, Wright Modern Design sale, 20th March 2005, Lot 311


Paul Evans 1931–1987
Born in Trenton, New Jersey in 1931, Paul Evans exhibited talent for design at an early age. He studied woodworking in high school and briefly attended the Philadelphia Textile Institute. Evans was awarded the Aileen O. Webb Scholarship in 1950 and studied at the prestigious Rochester Institute of Technology's School for American Craftsmen. He would continue his studies at Cranbrook in 1952 with a focus on metalwork. In 1953 he took a position as the metal craftsman at the living museum, Old Sturbridge Village. Feeling that his creativity was being stifled, Evans left the museum in 1955 to find a more stimulating environment. He opened a showroom with fellow designer Phillip Lloyd Powell and the two began a decade long collaboration. Evans' experiments with welded and enamel'd sculpture in the early 1960s caught the eye of the Directional furniture company. Directional was looking for handmade furniture with distinctive character and Evans' new American craft designs were a perfect fit. In 1971, Evans developed the brass and chrome Cityscape line for Directional marking a departure from his earlier sculptural works. In the 1980s, working with his son Keith, an electrical engineer, he continued to experiment with new materials and design increasing minimal forms with kinetic elements. Together, they formed Zoom, Inc. in 1983 and began a relationship with the Design Institute of America. In 1987, just one day after his retirement, Evans suffered his third heart attack and died.

Condition report: The sideboard is offered in excellent condition, the doors open and close smoothly, there are light surface scratches to the top of the sideboard, the leather is in excellent condition.

Please note: This an extremely heavy sideboard that will require three to four strong people to move into place.


Dimensions:

Width: 84.25" inches / 215cm

Depth: 22.5" inches / 57cm

Height: 32" inches / 81cm

Delivery:
Free delivery is offered to England & Wales