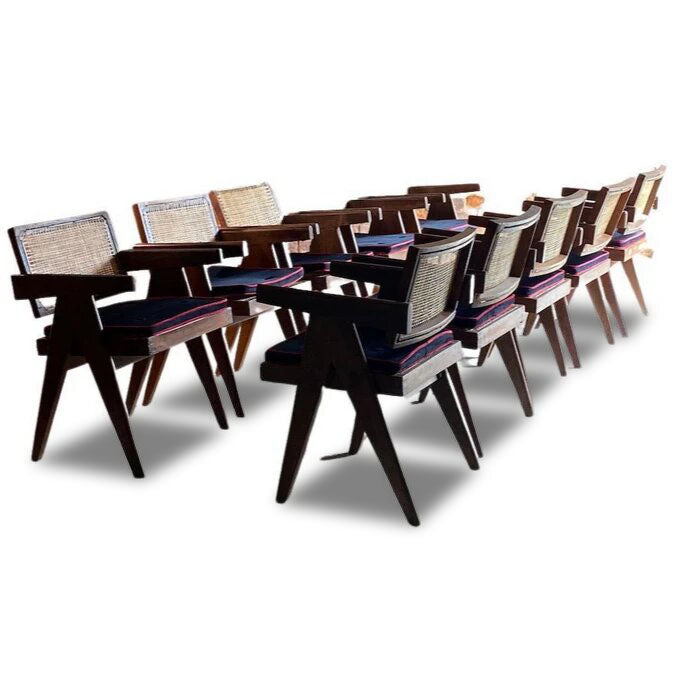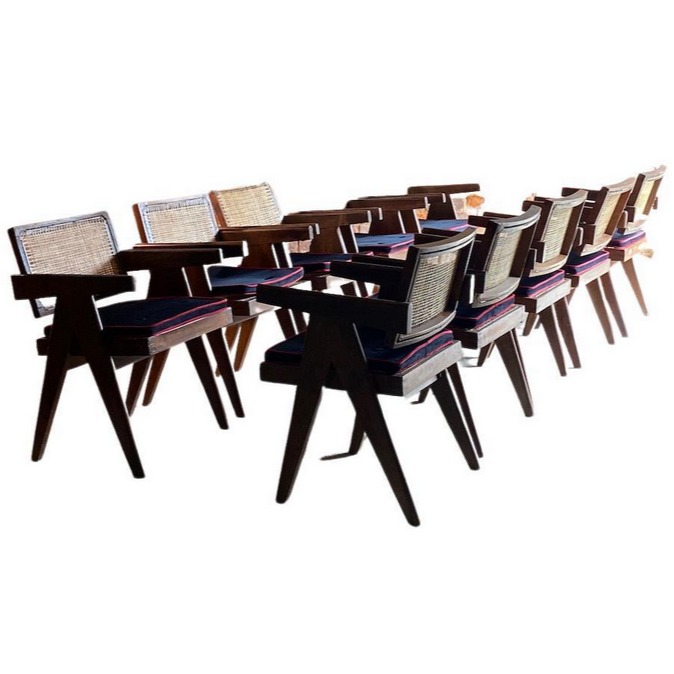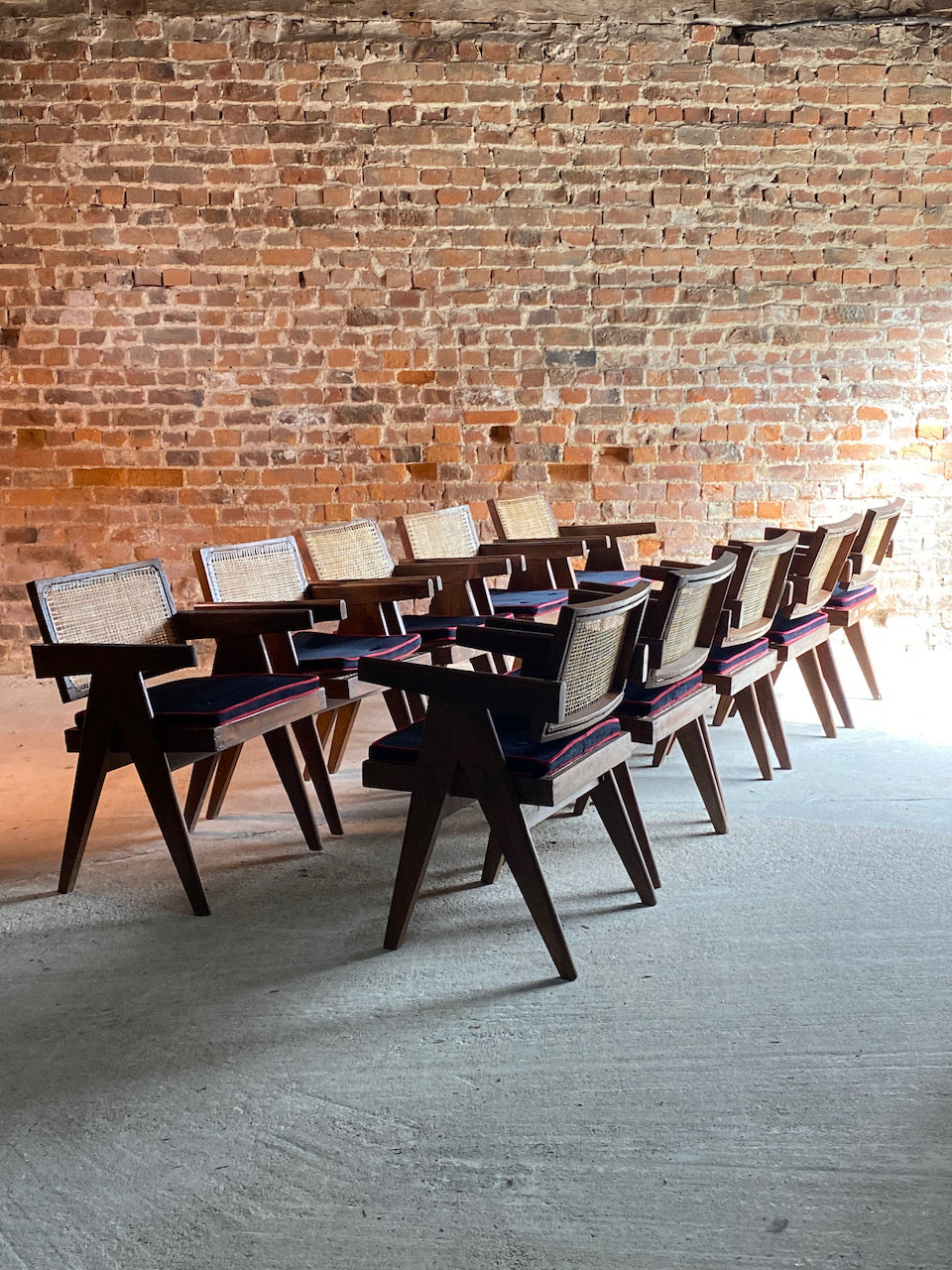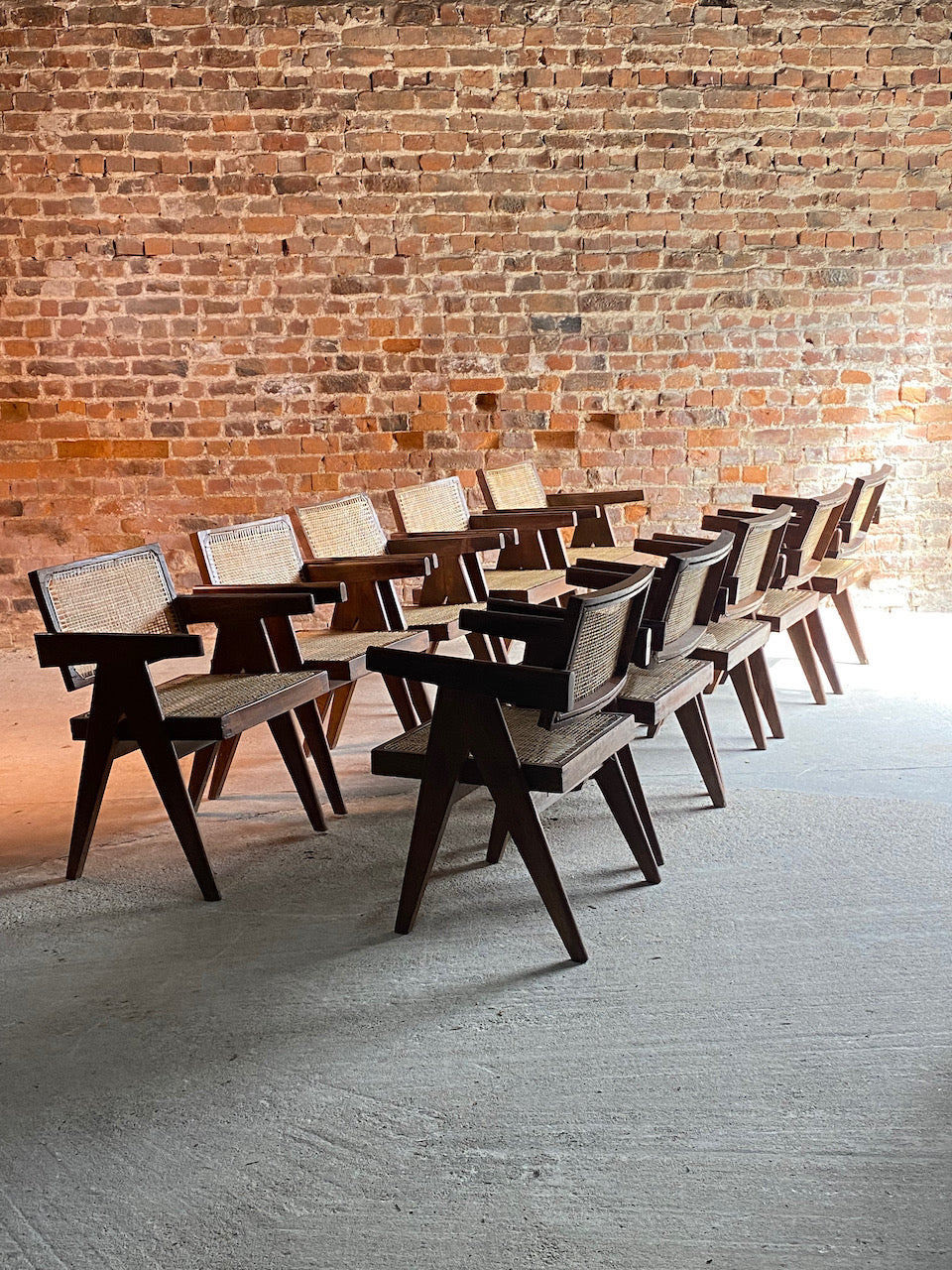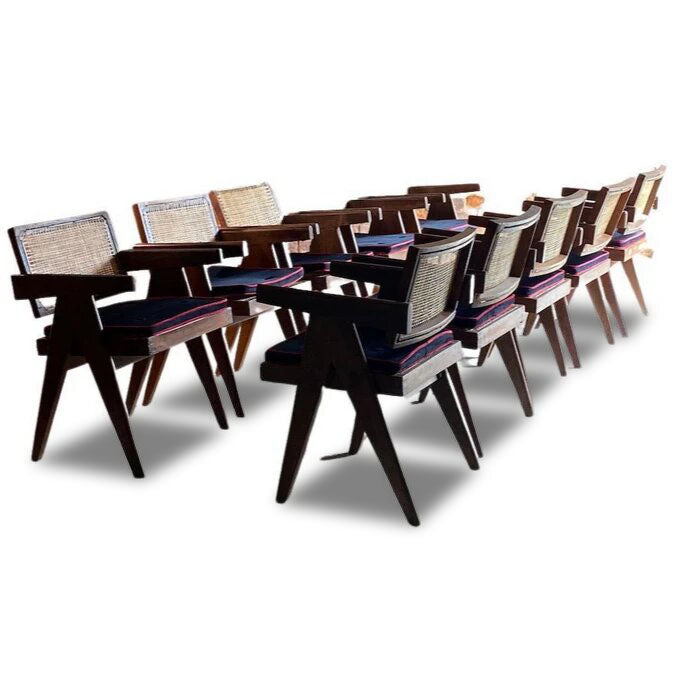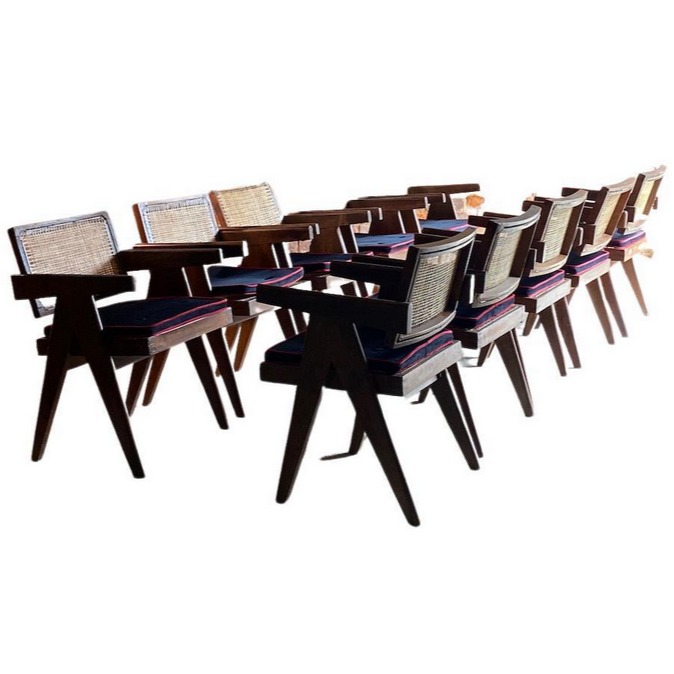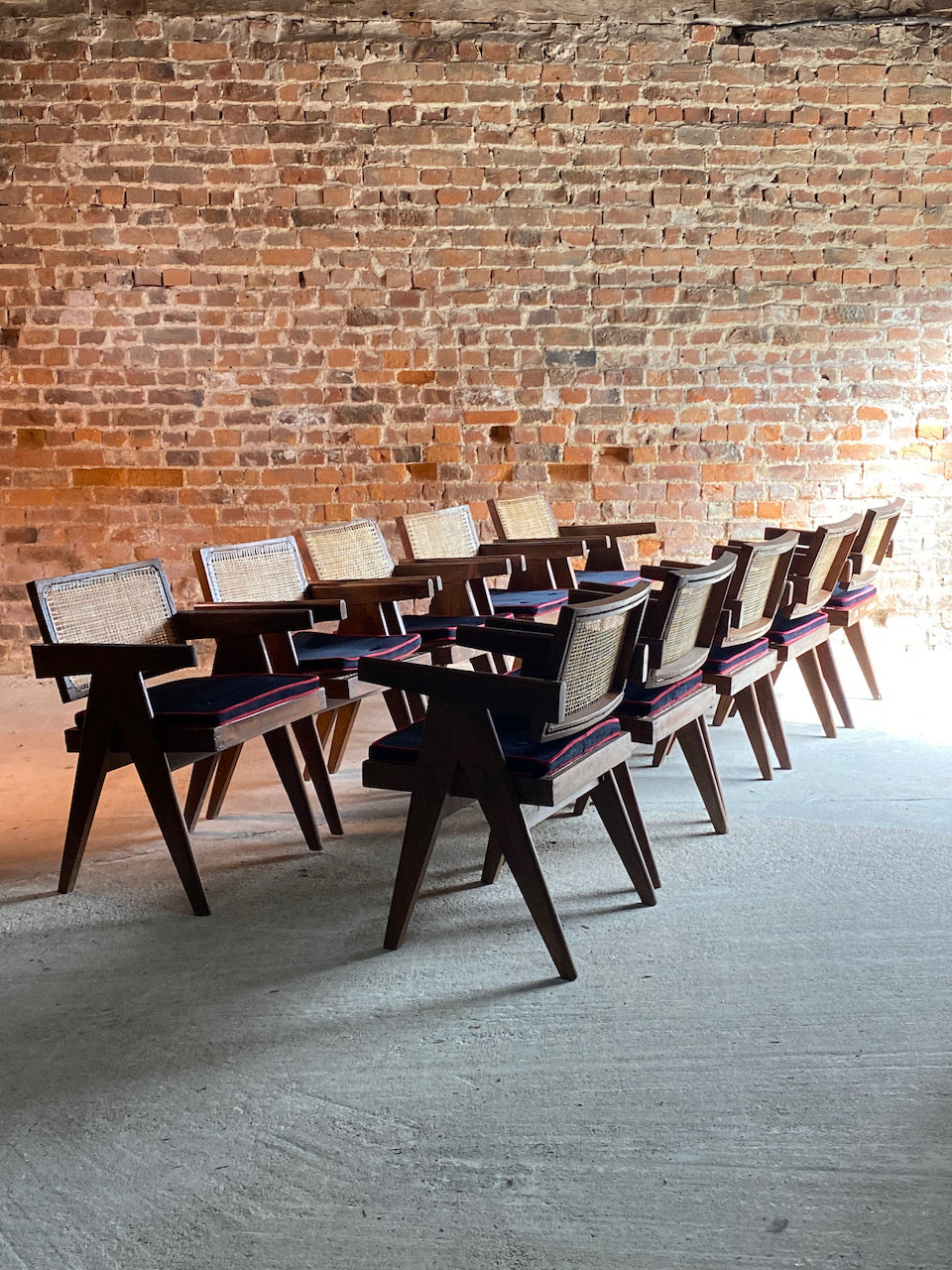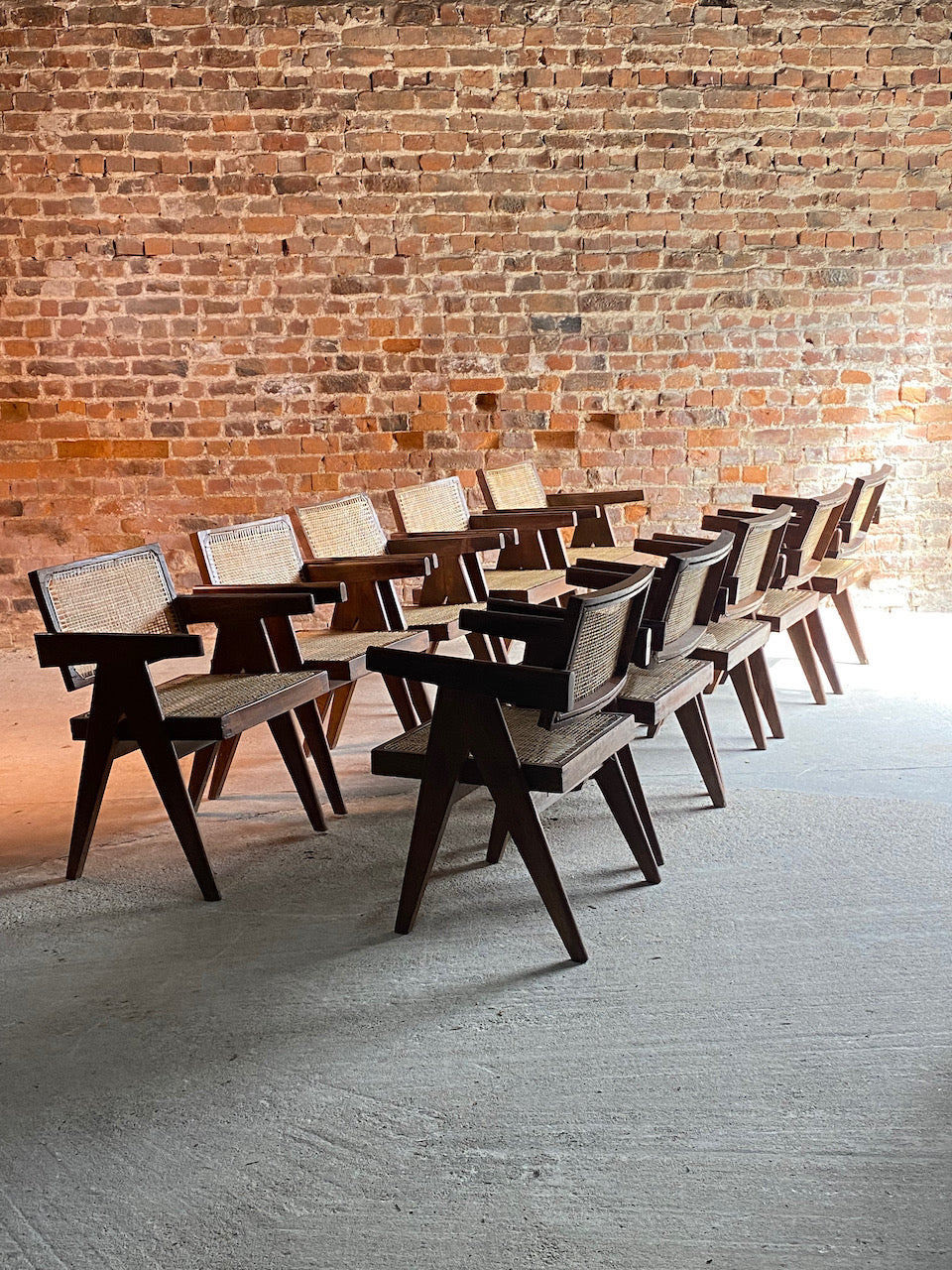 Pierre Jeanneret (1896 - 1967) PJ-010100T Teak Armchair 'Fauteuil En Teck'
SOLD
Pierre Jeanneret (1896 - 1967) PJ-010100T Teak Armchair 'Fauteuil En Teck'

Material: Teak and Cane

Country of origin: Chandigarh, India

Age: Circa 1955-56

Description: Office chair known as 'Floating Back' or 'Office cane chair' in solid teak with seat and backrest in braided cane work. "Compass" type double side leg assembly, with the legs connected by a crosspiece and supporting the armrests. Slanted, slightly curved backrest, separate from the seat.

Provenance: University housing at Panjab University, sector 14 and administrative buildings in Chandigarh.Reference: Swiss National Museum in Zurich. Le Corbusier Centre in Chandigarh, sector 19. City Museum at Chandigarh, sector 10. Government and Art Gallery in Chandigarh, sector 10.

Restorations: This item has been restored in Chandigarh, India to the highest possible standards and to the exact authentic specifications as to when the item was originally made, whilst importantly retaining all historical marks, scuffs, character and patina.
Reference material: Catalogue Raisonné Du Mobilier, Jeanneret Chandigarh by Jacques Dworczak by Assoline, Page 100