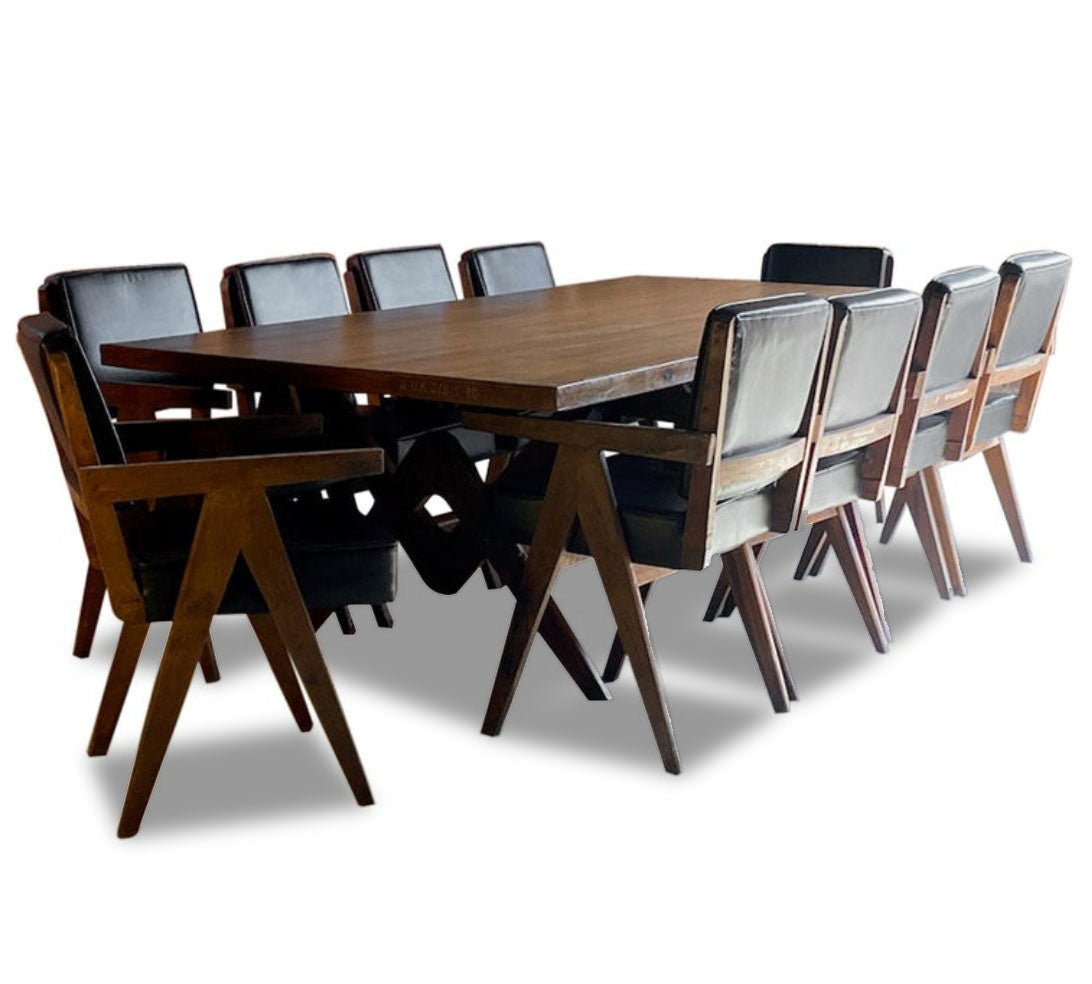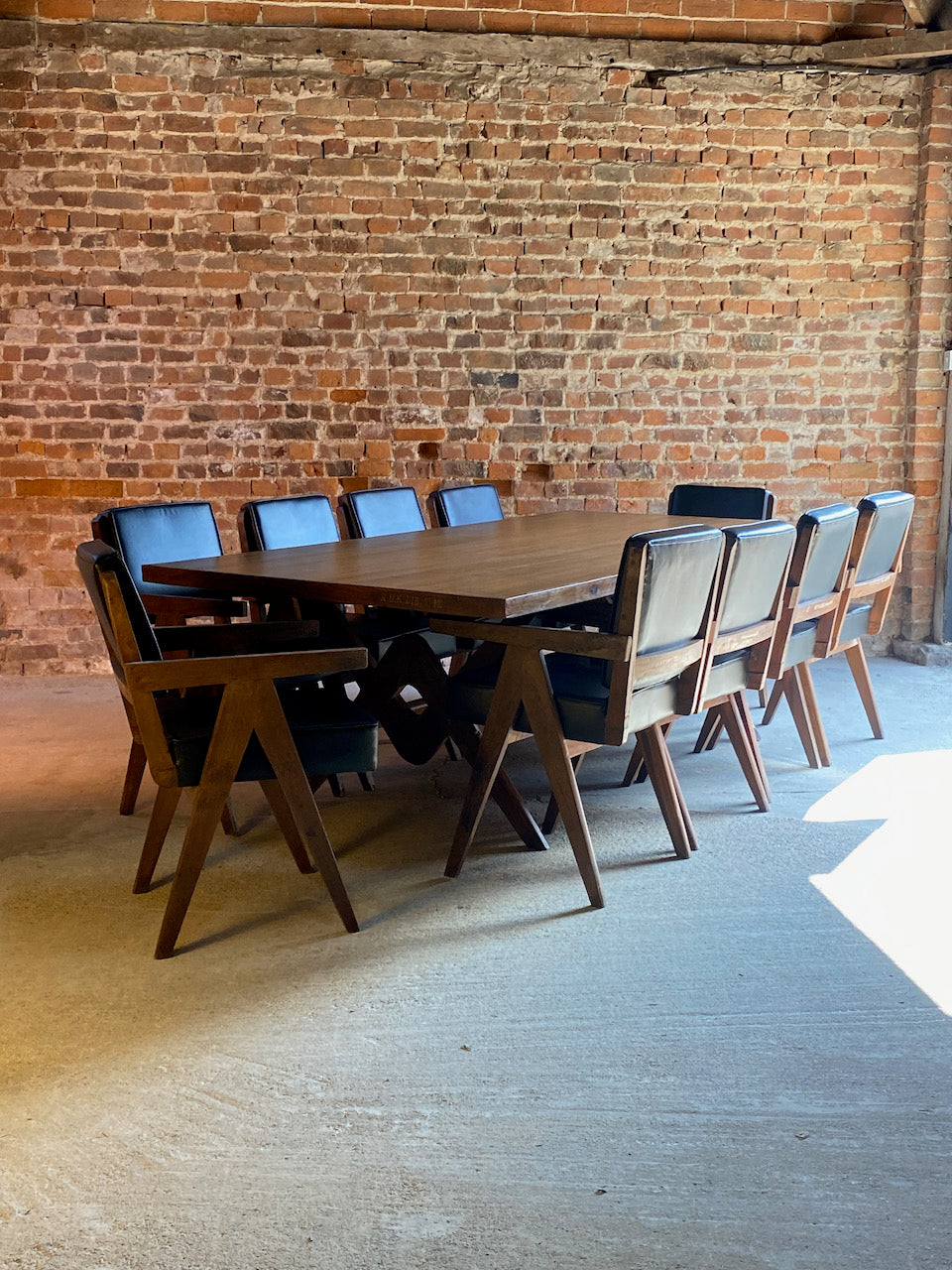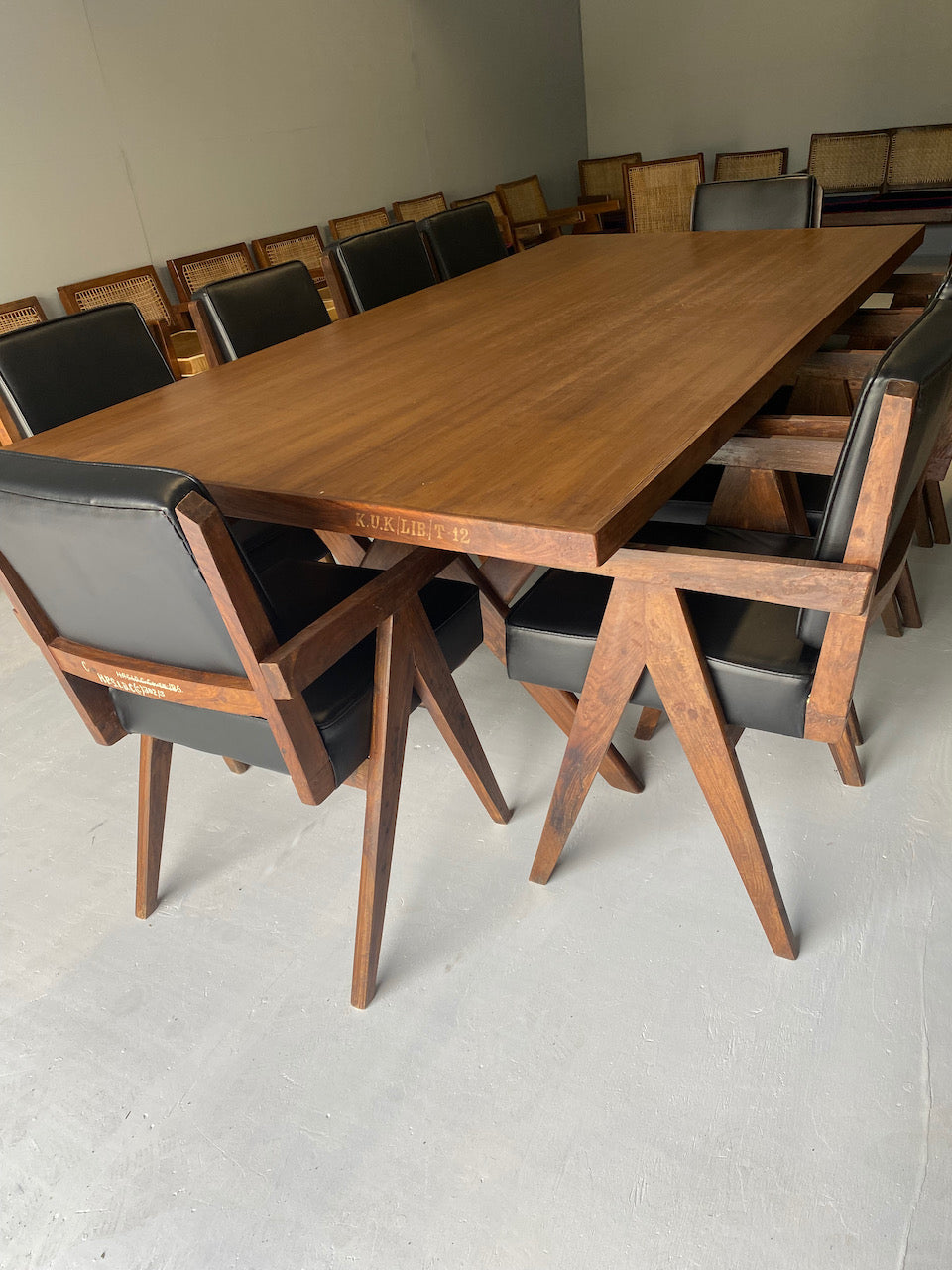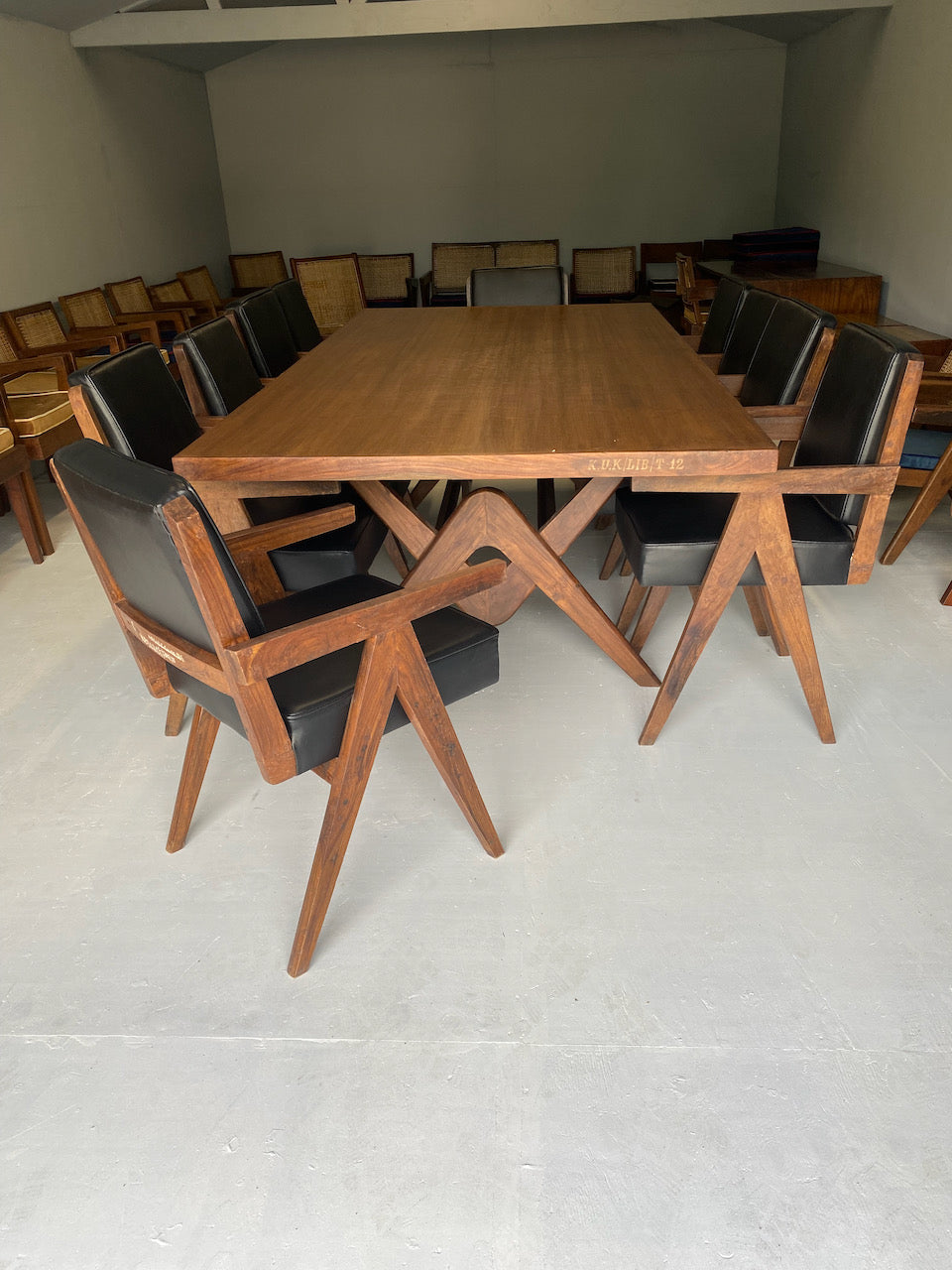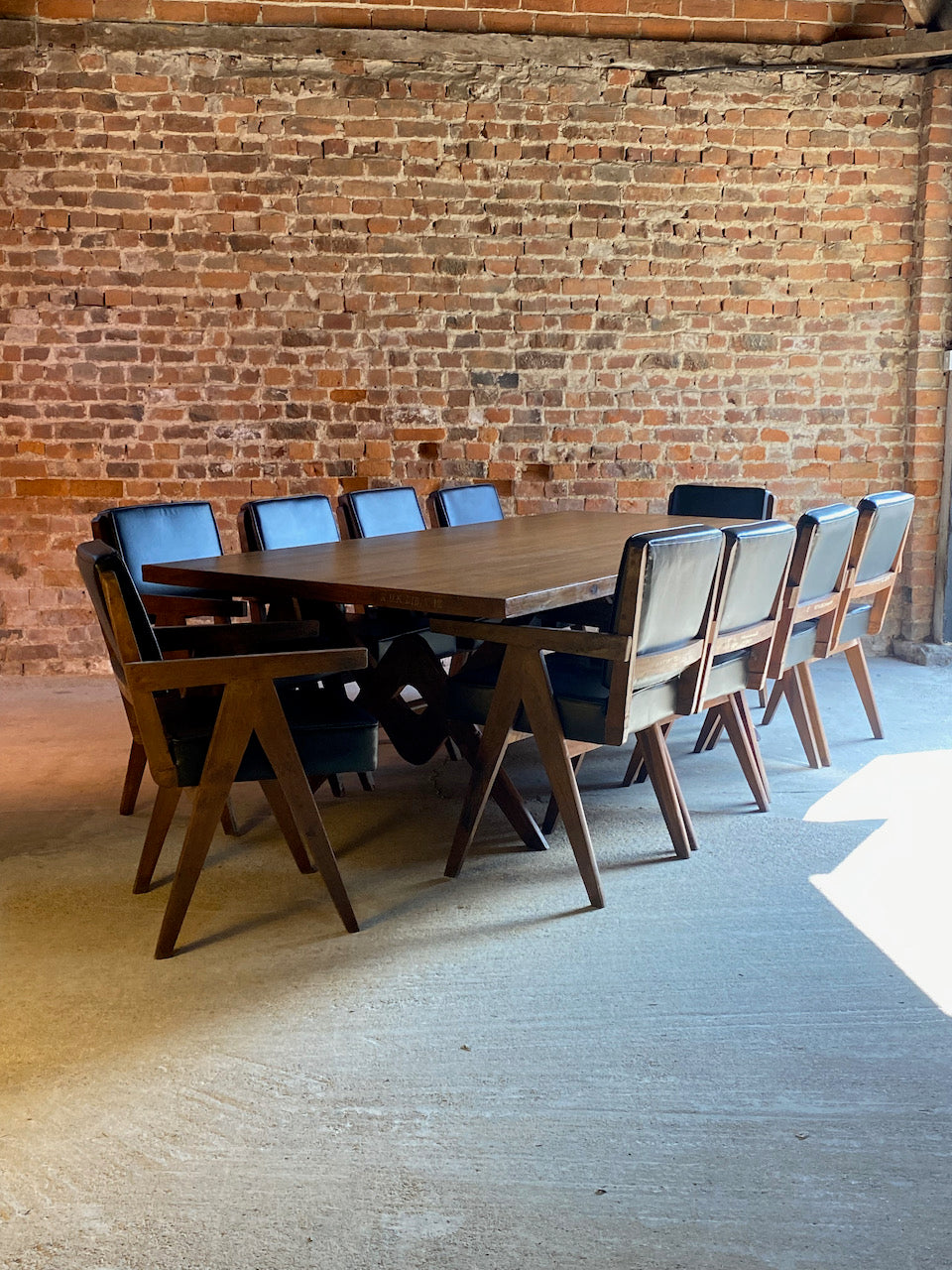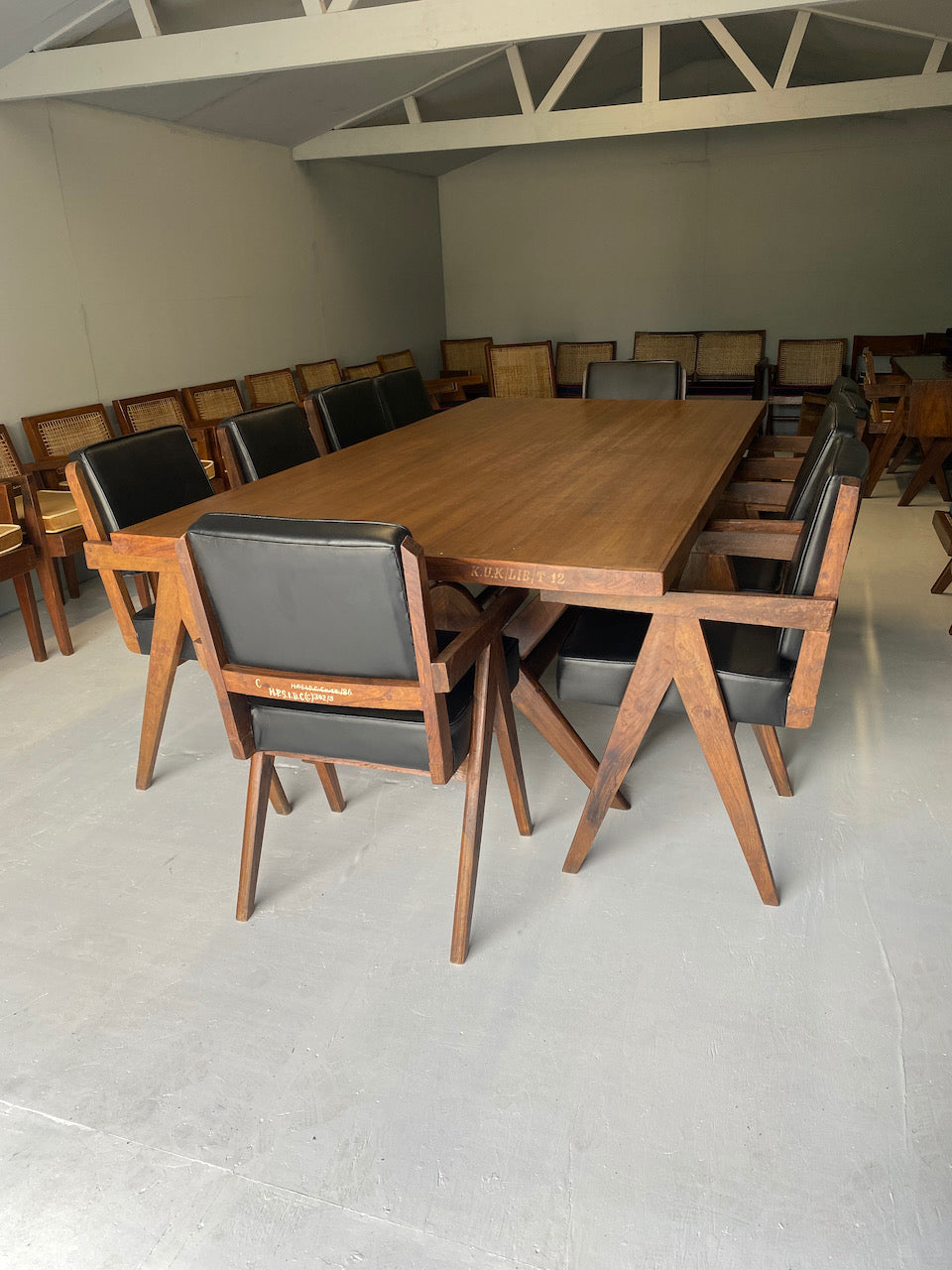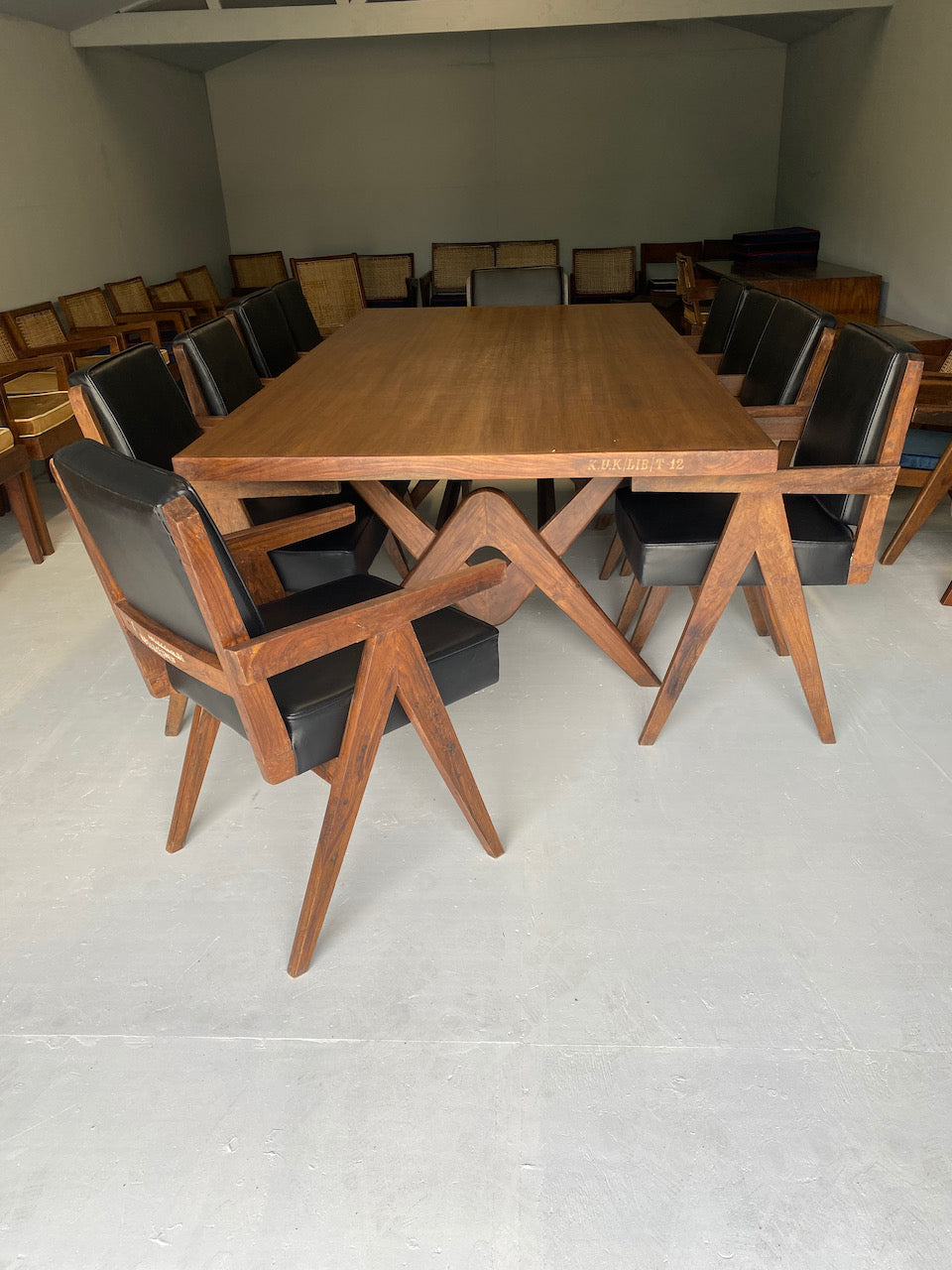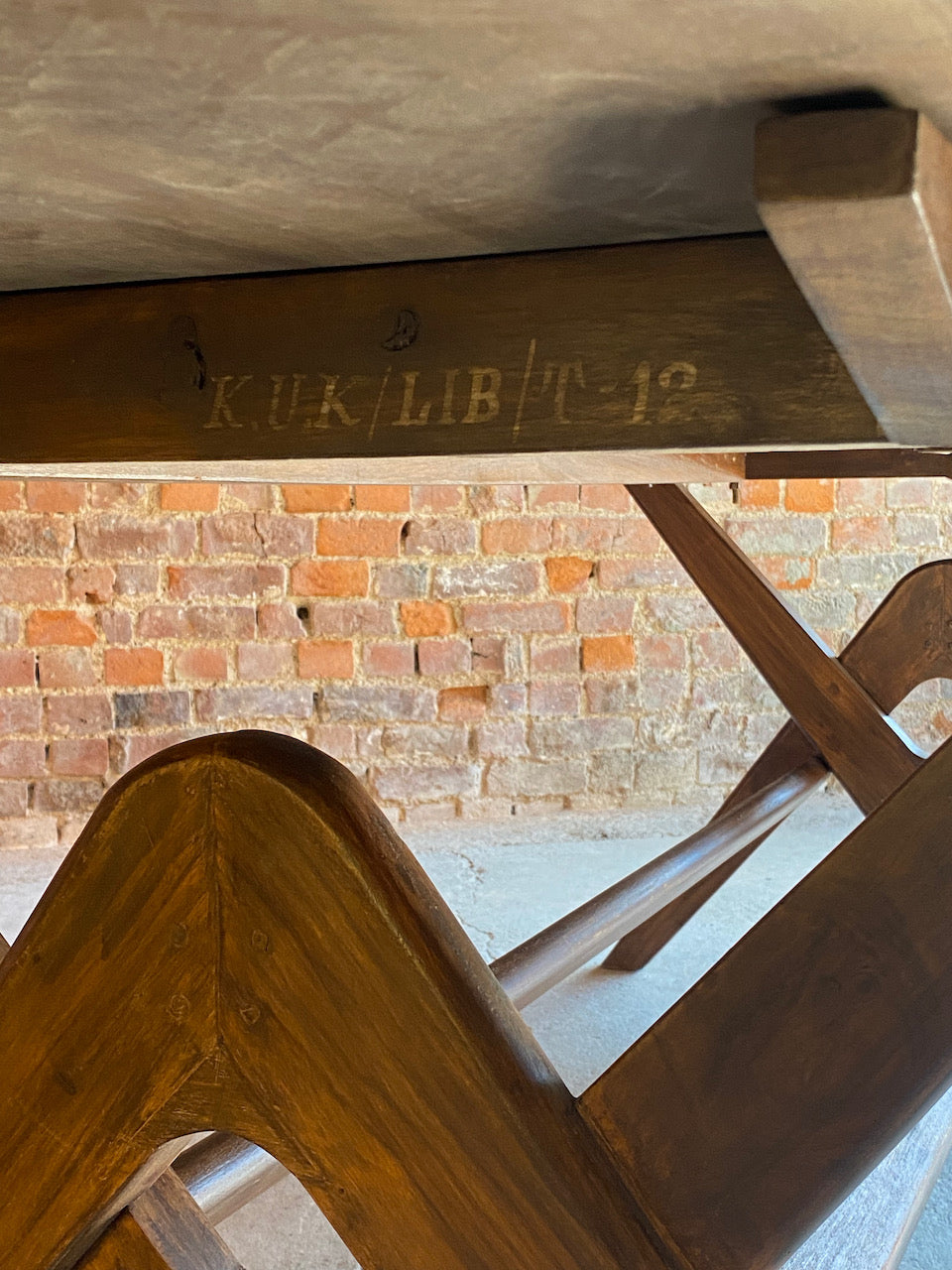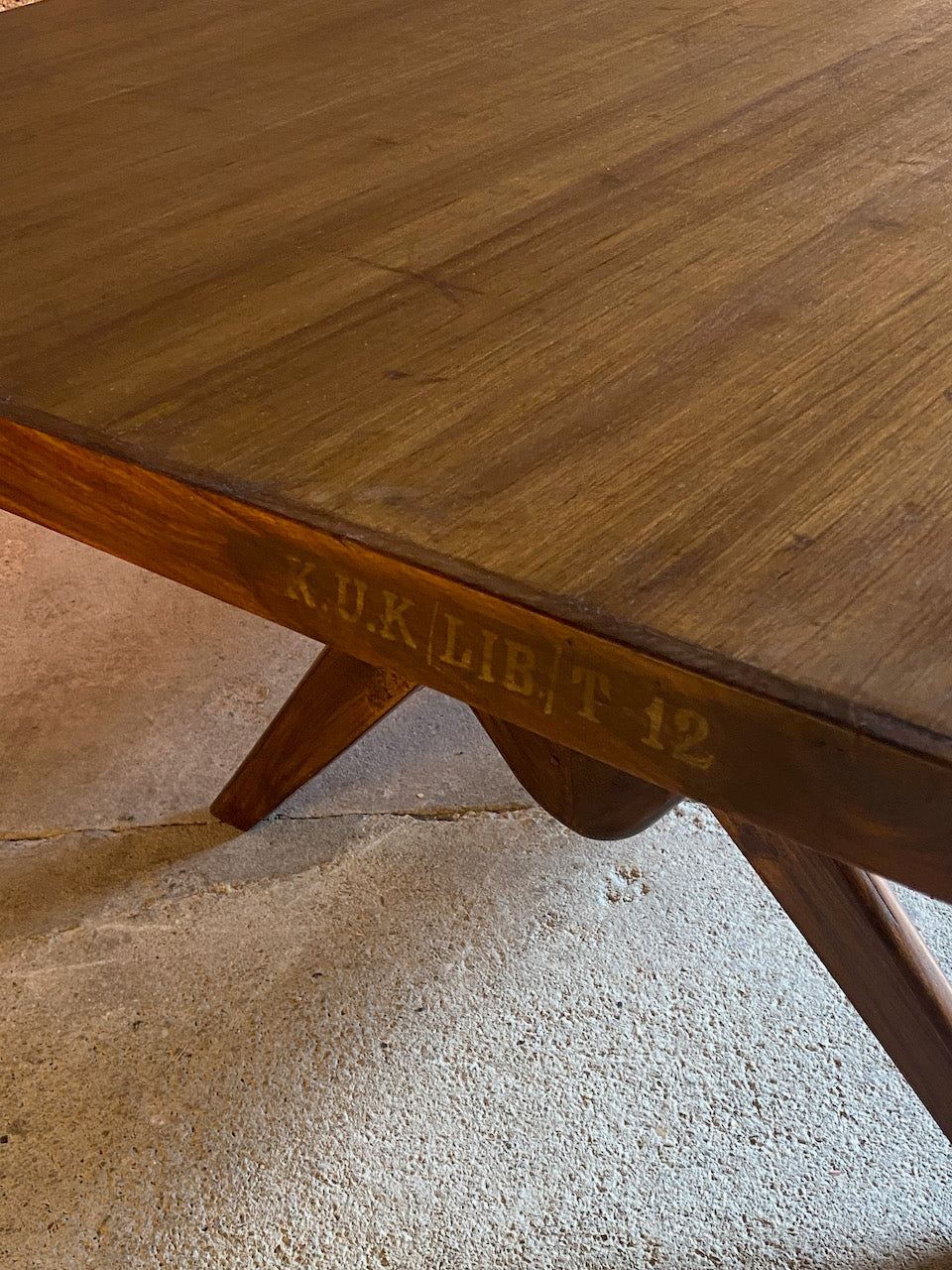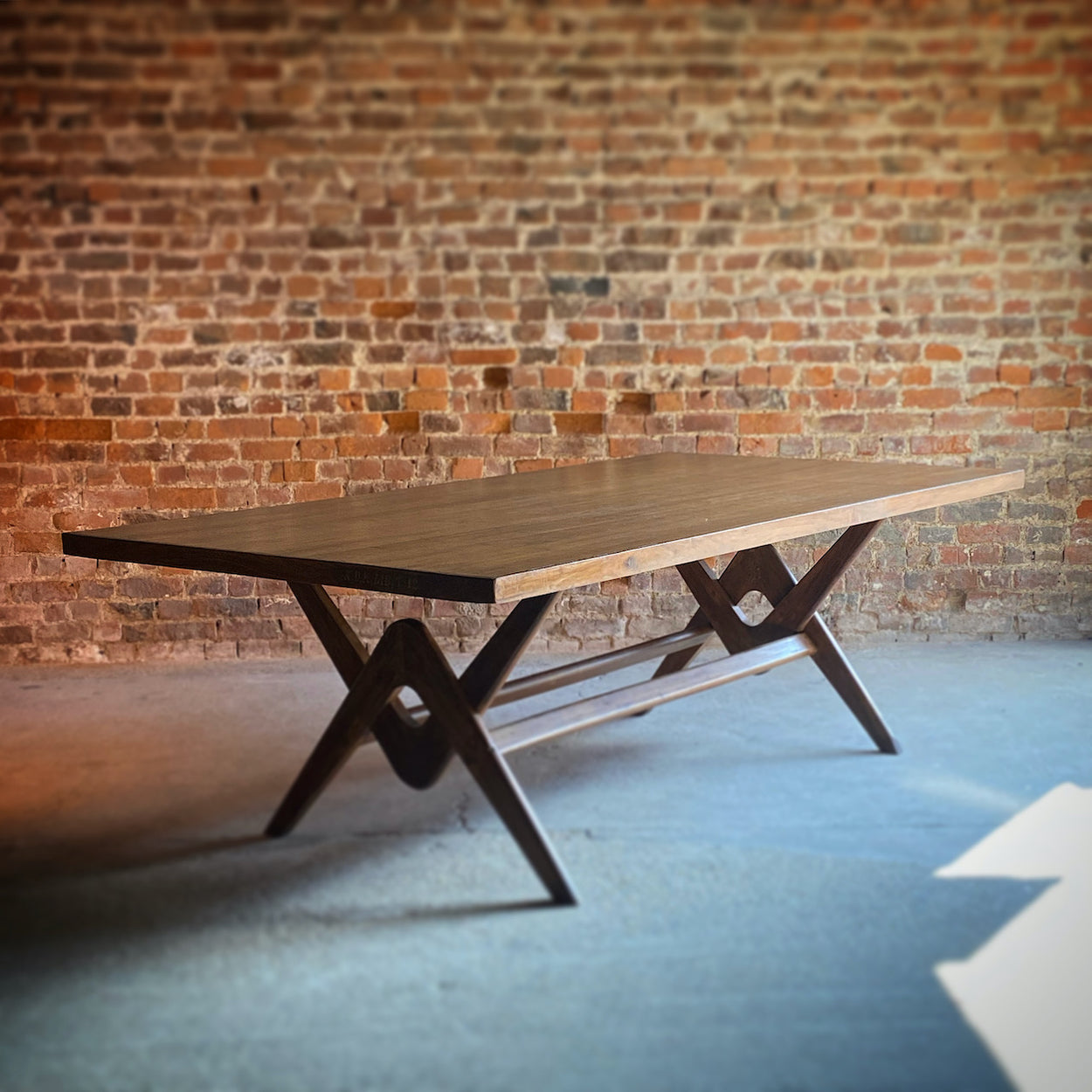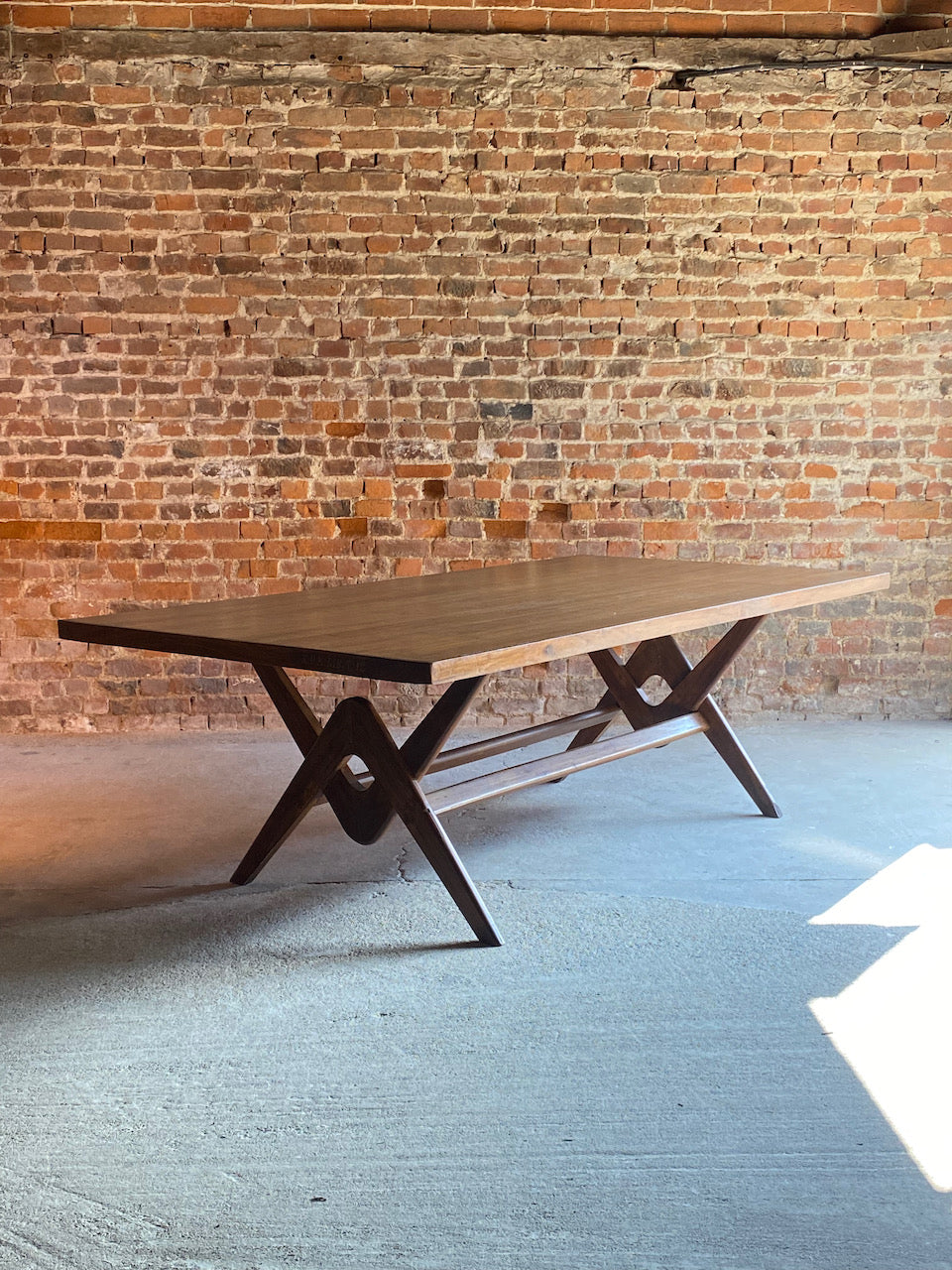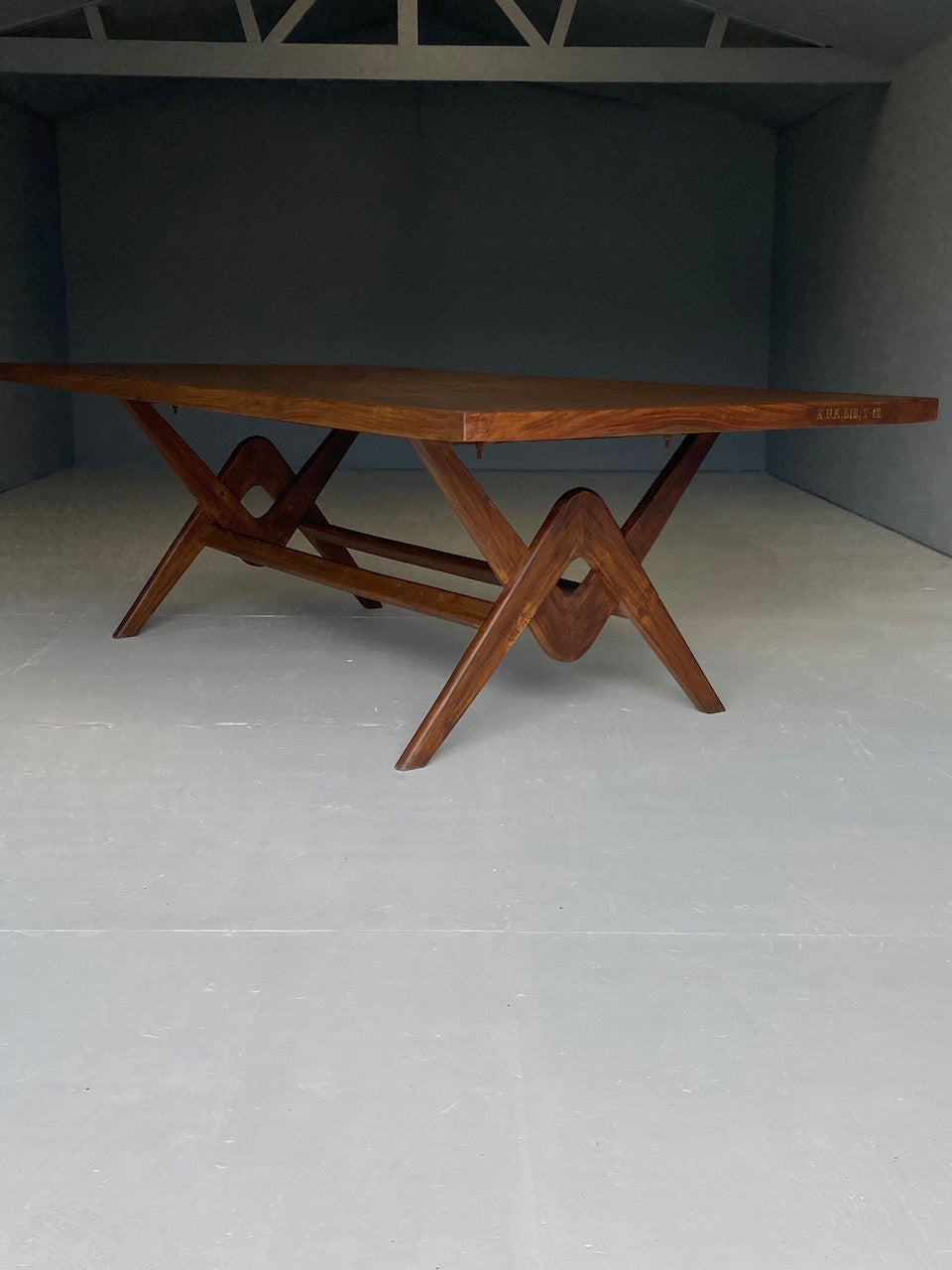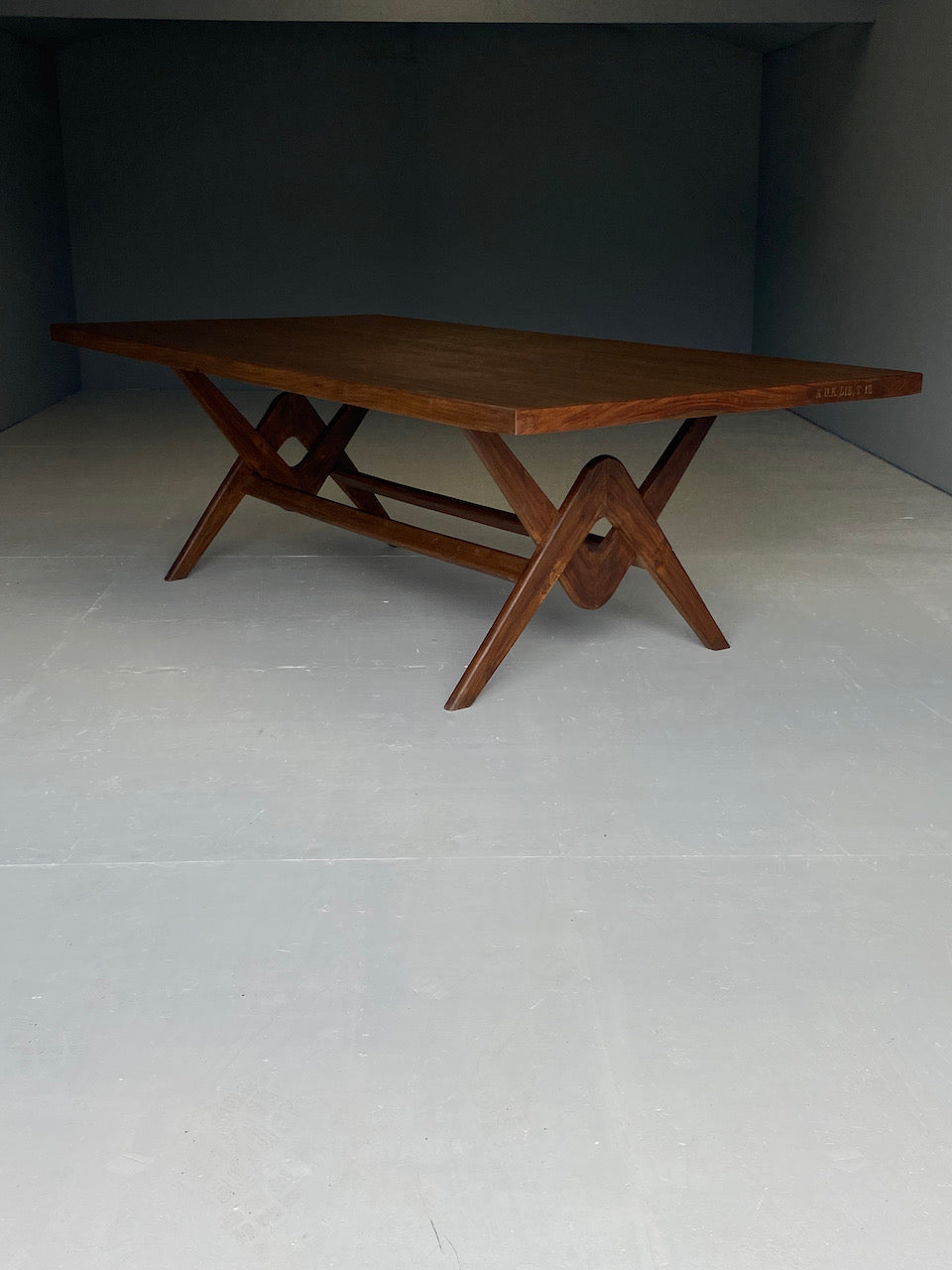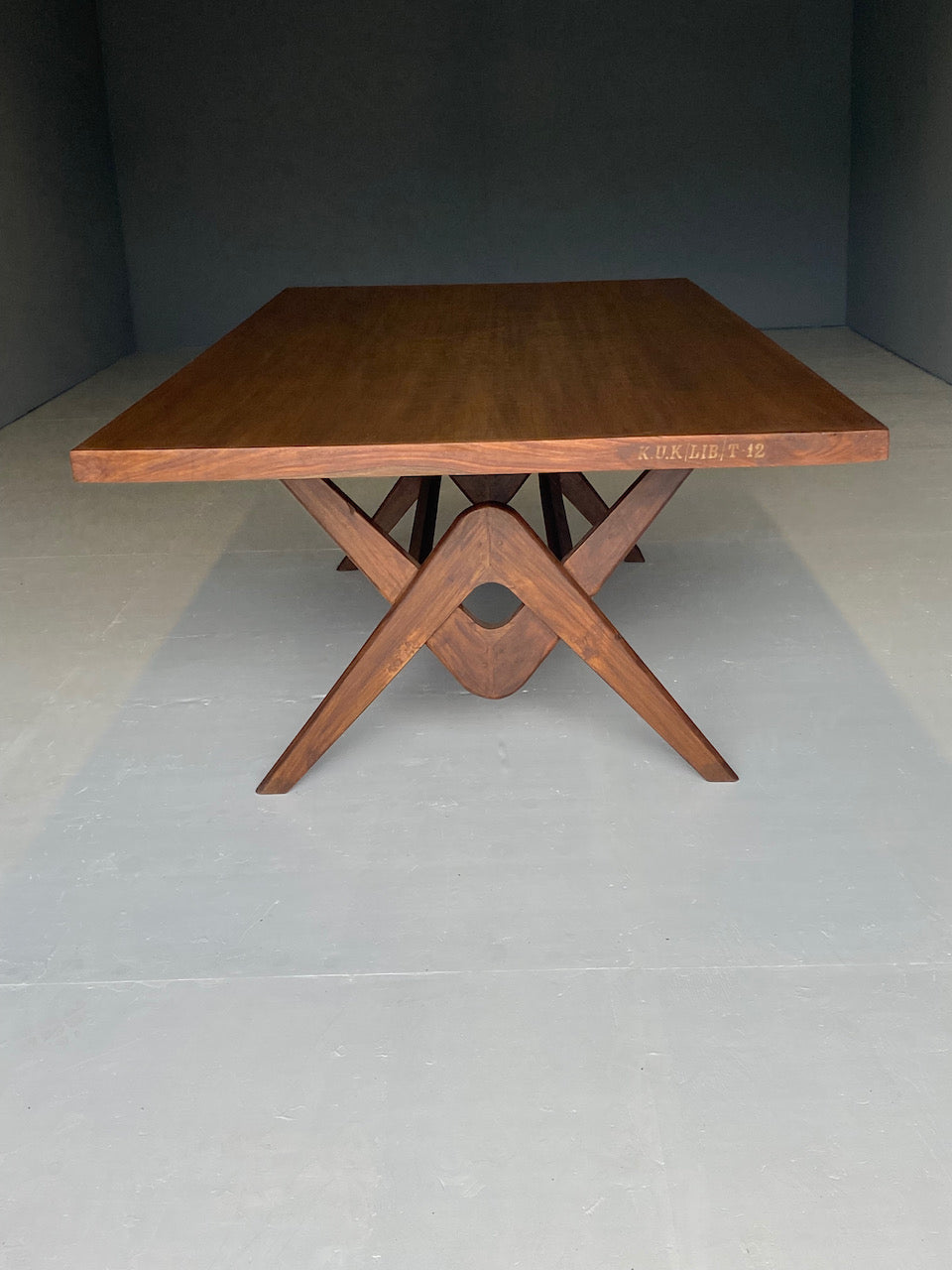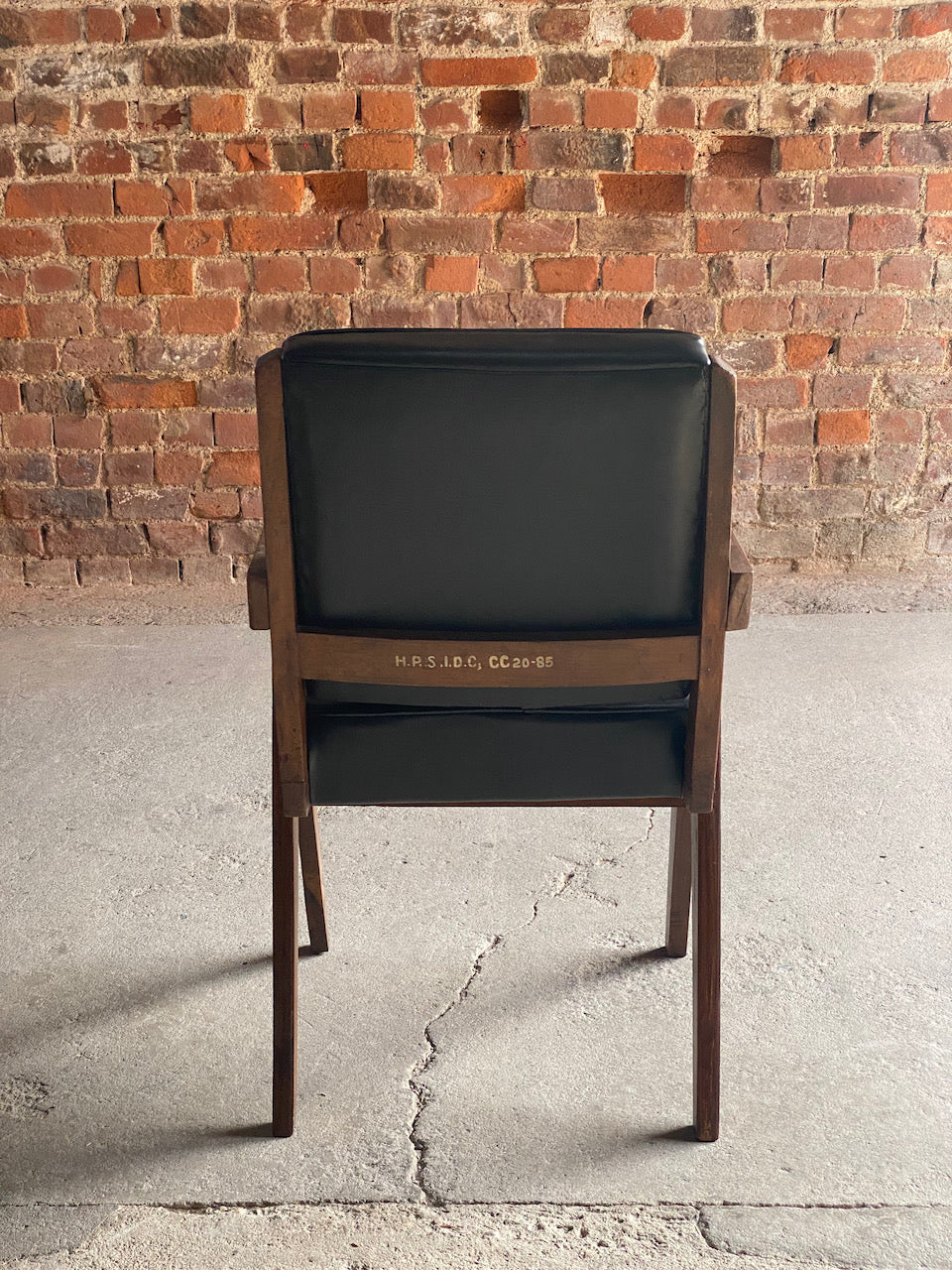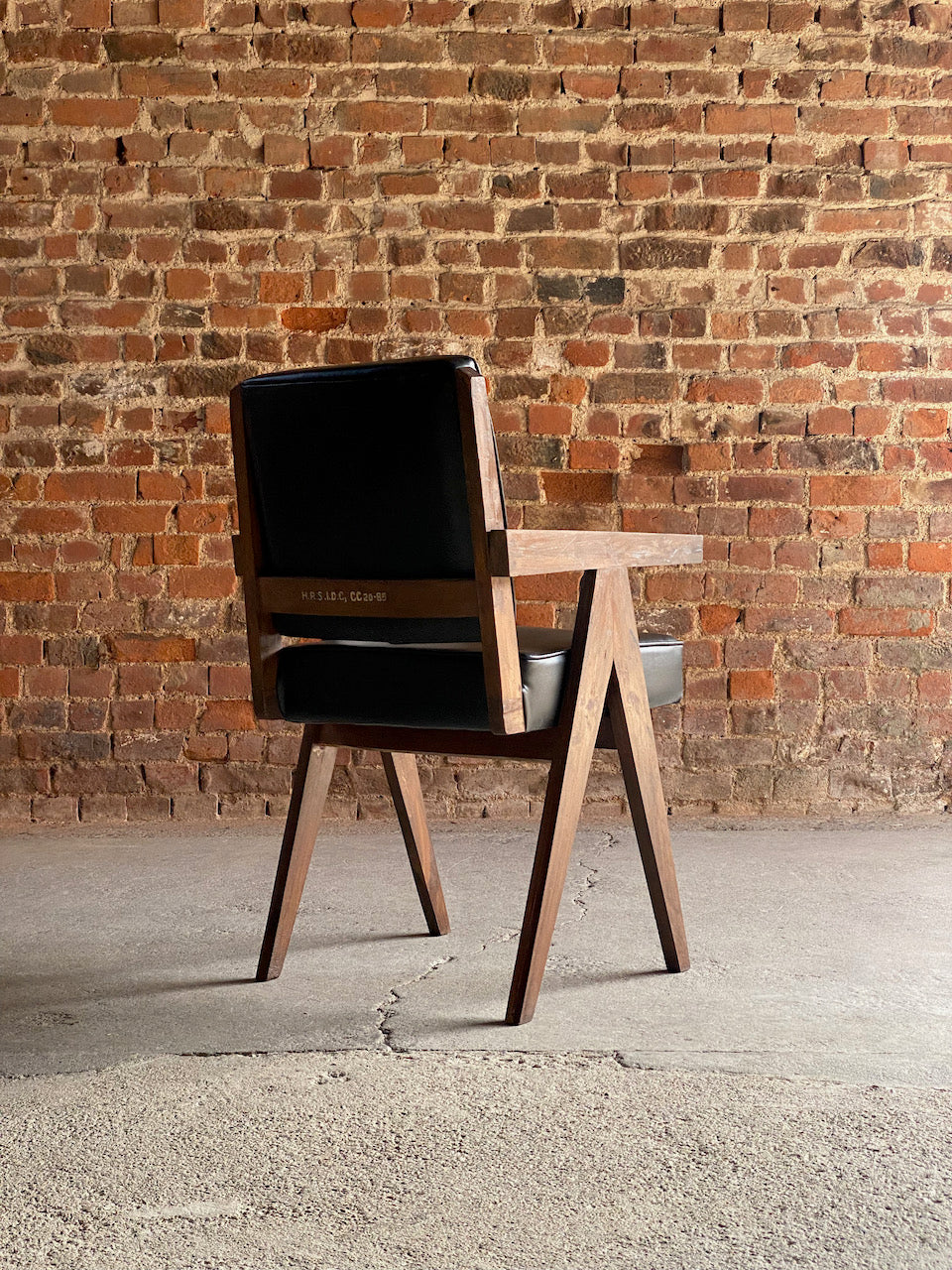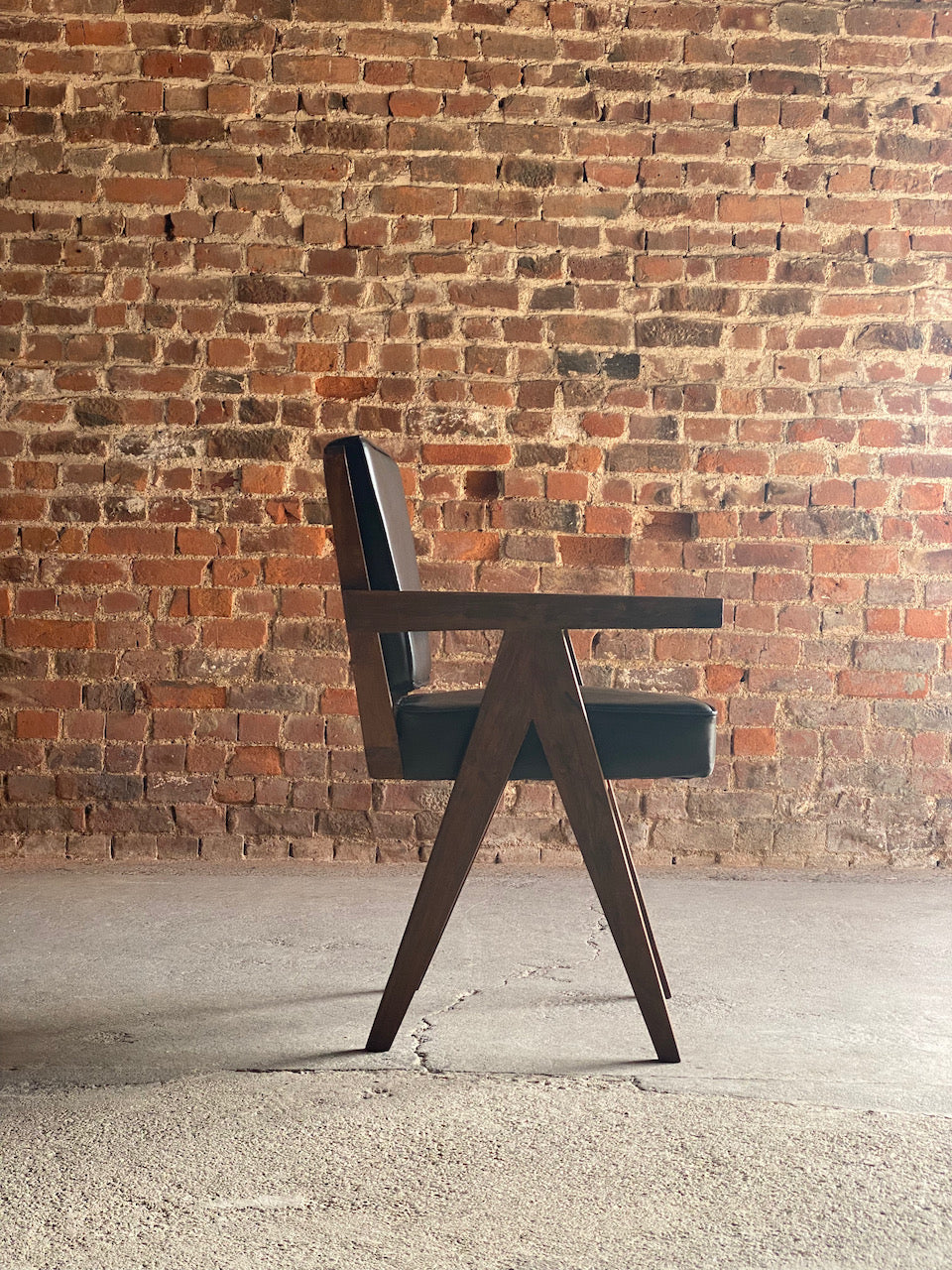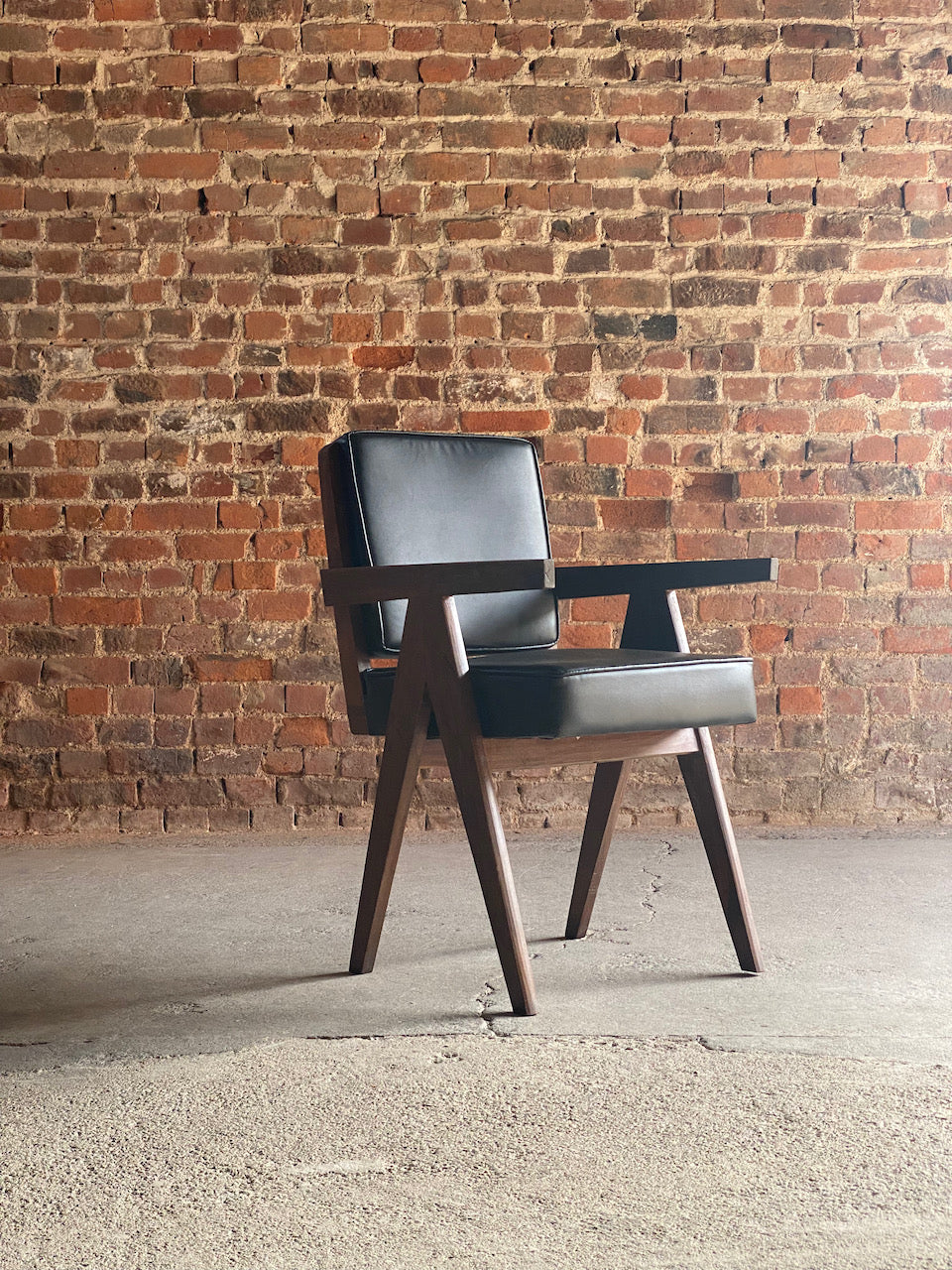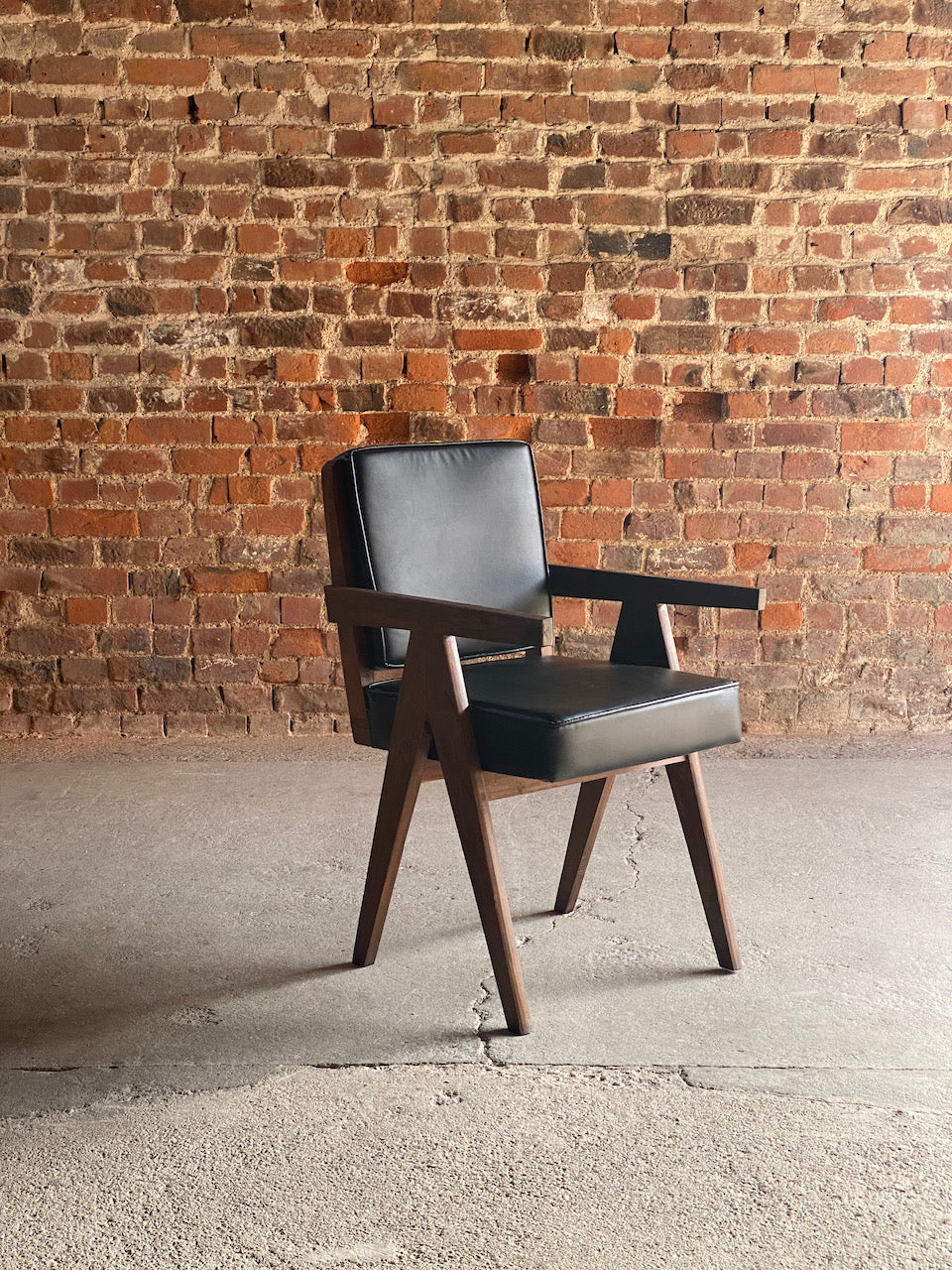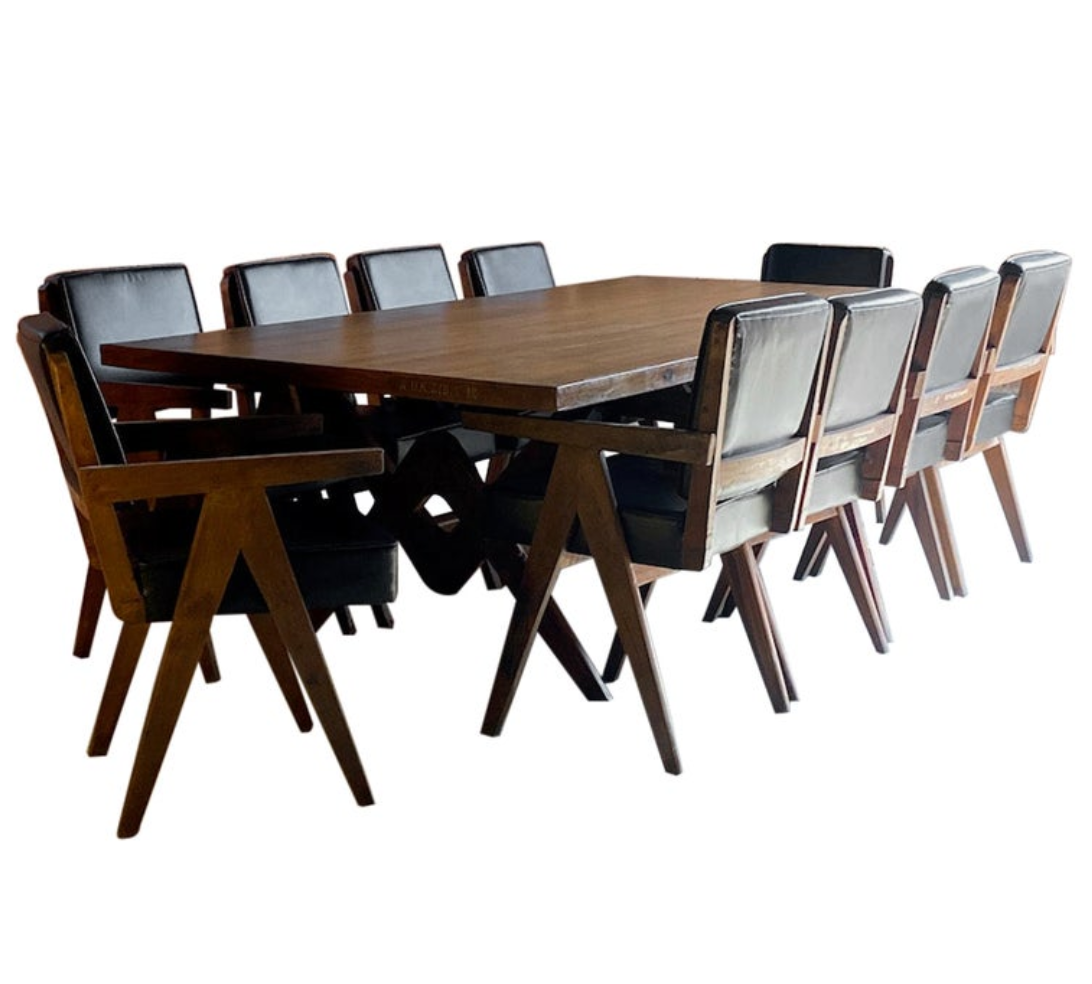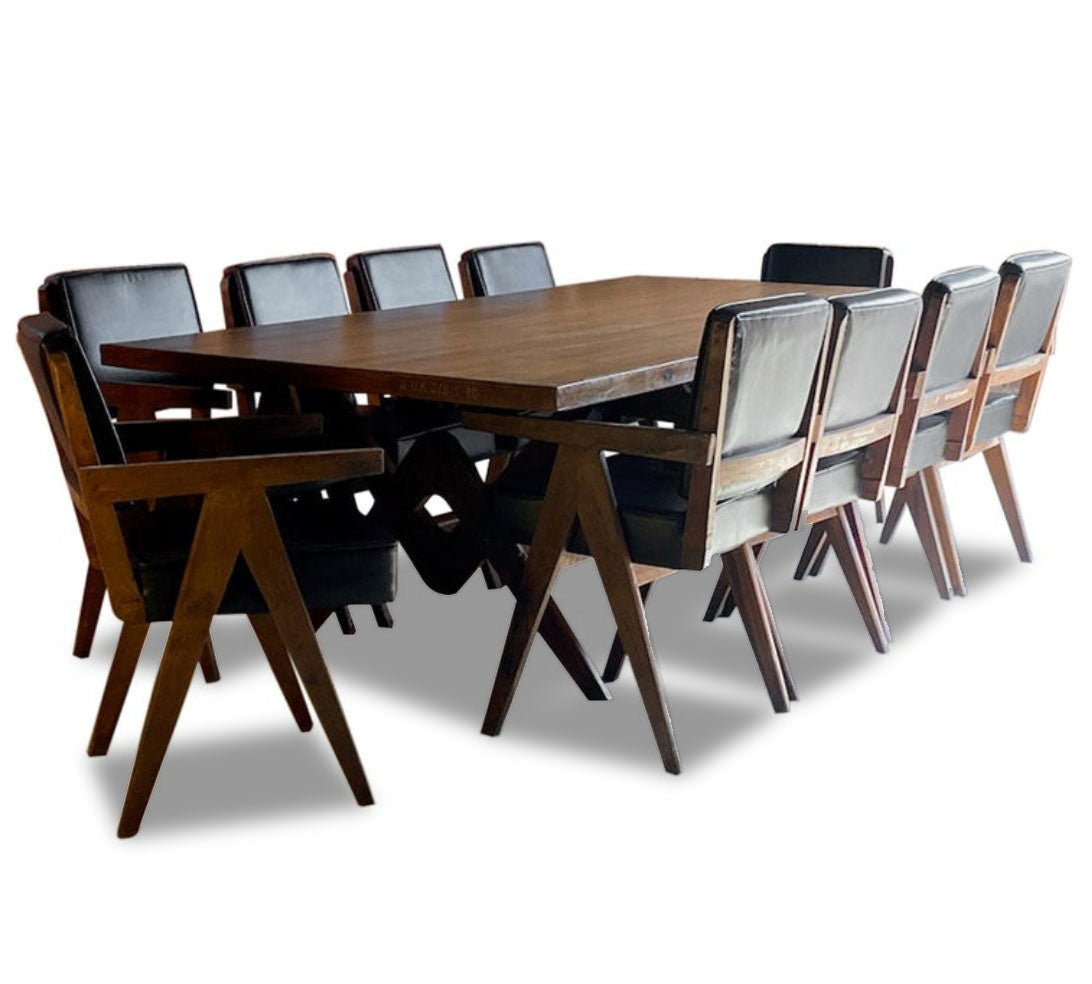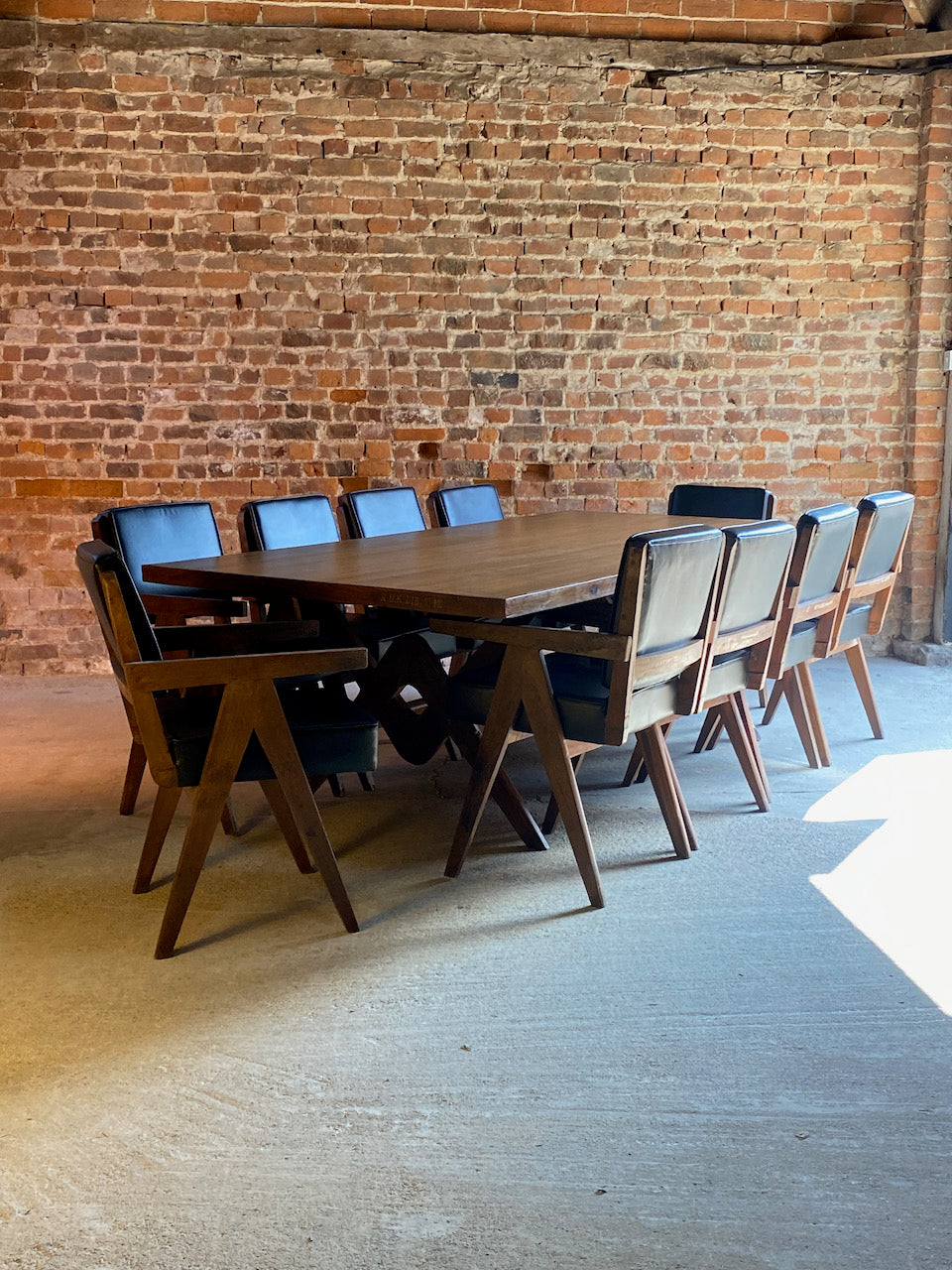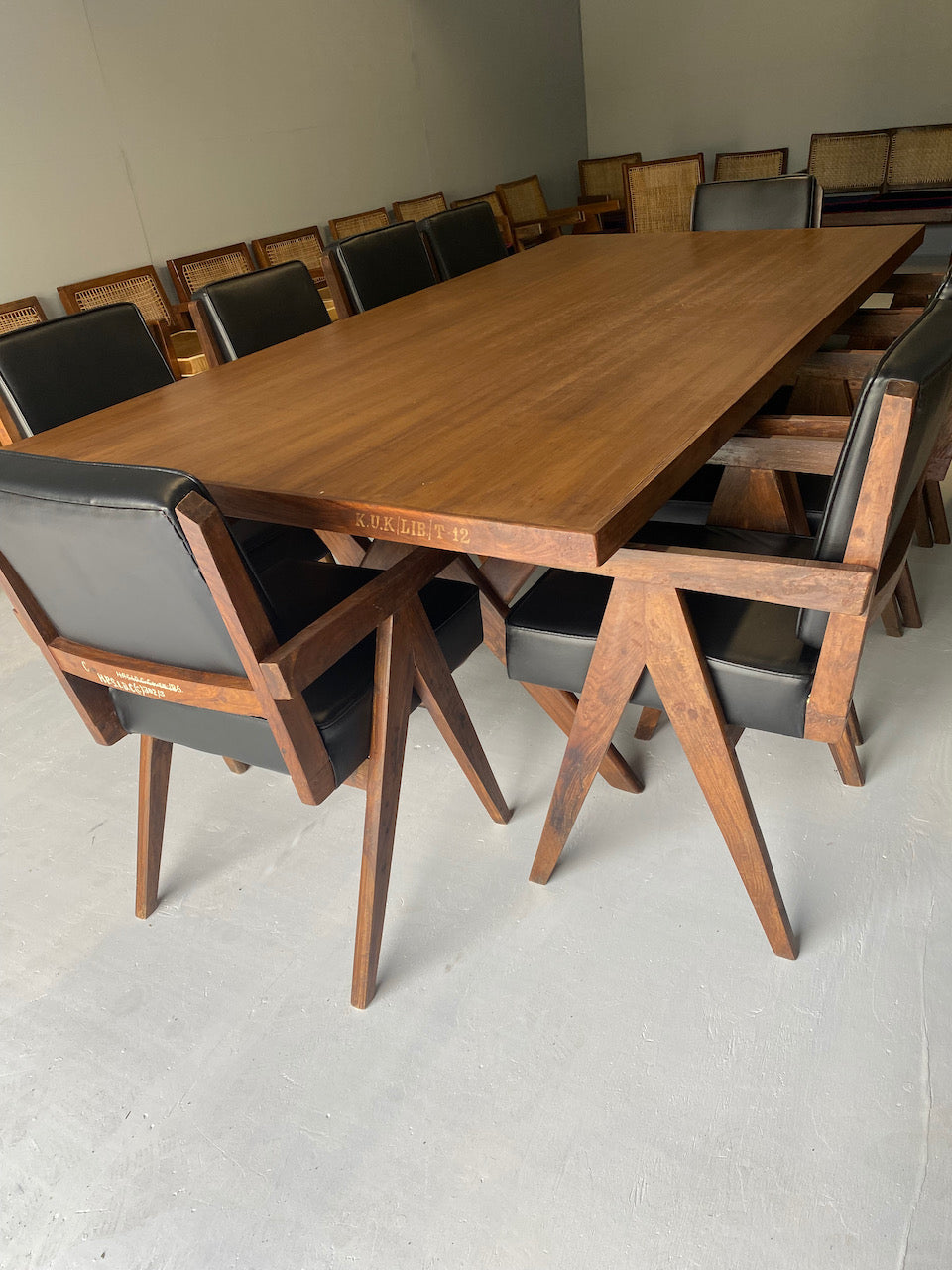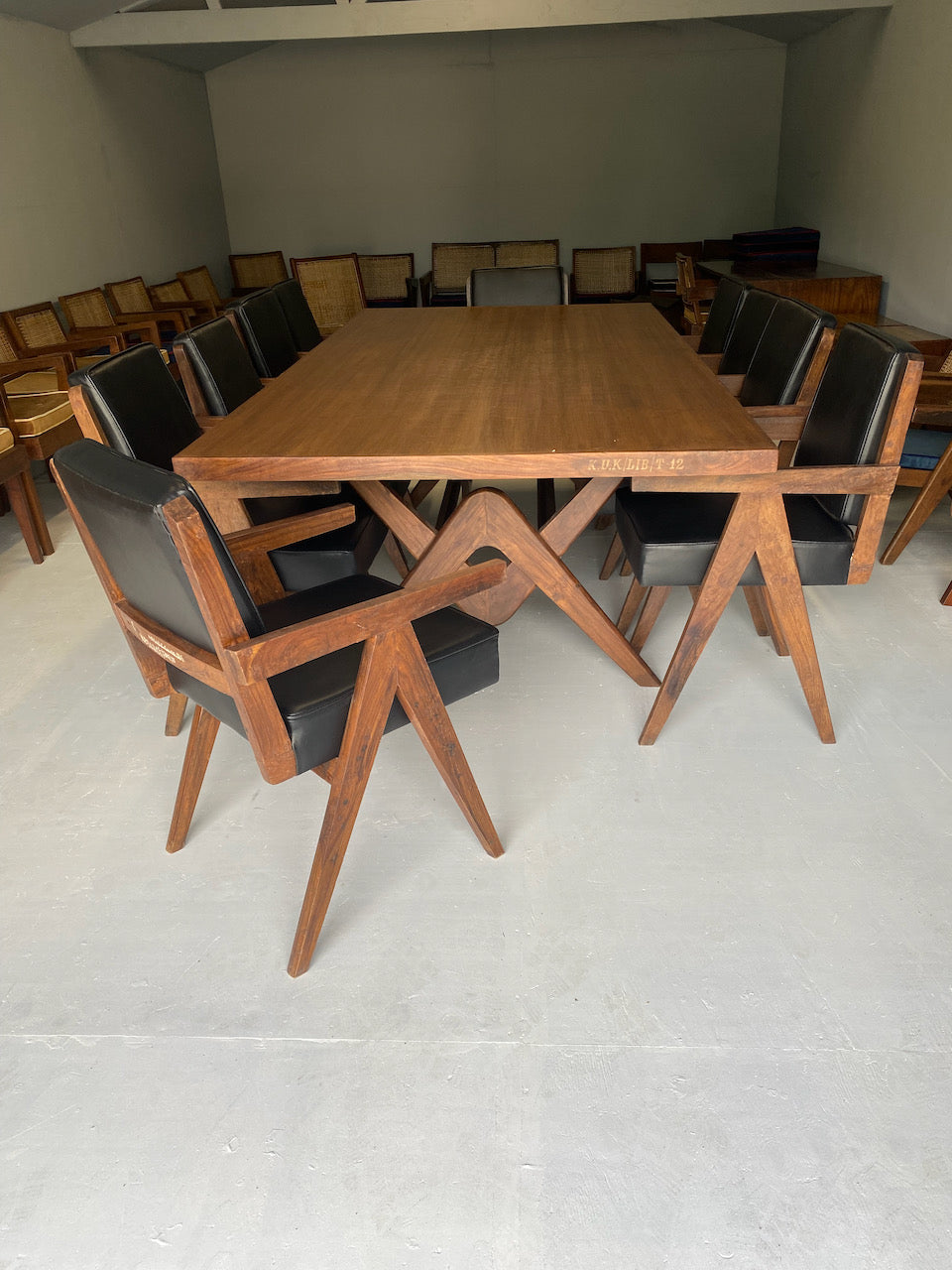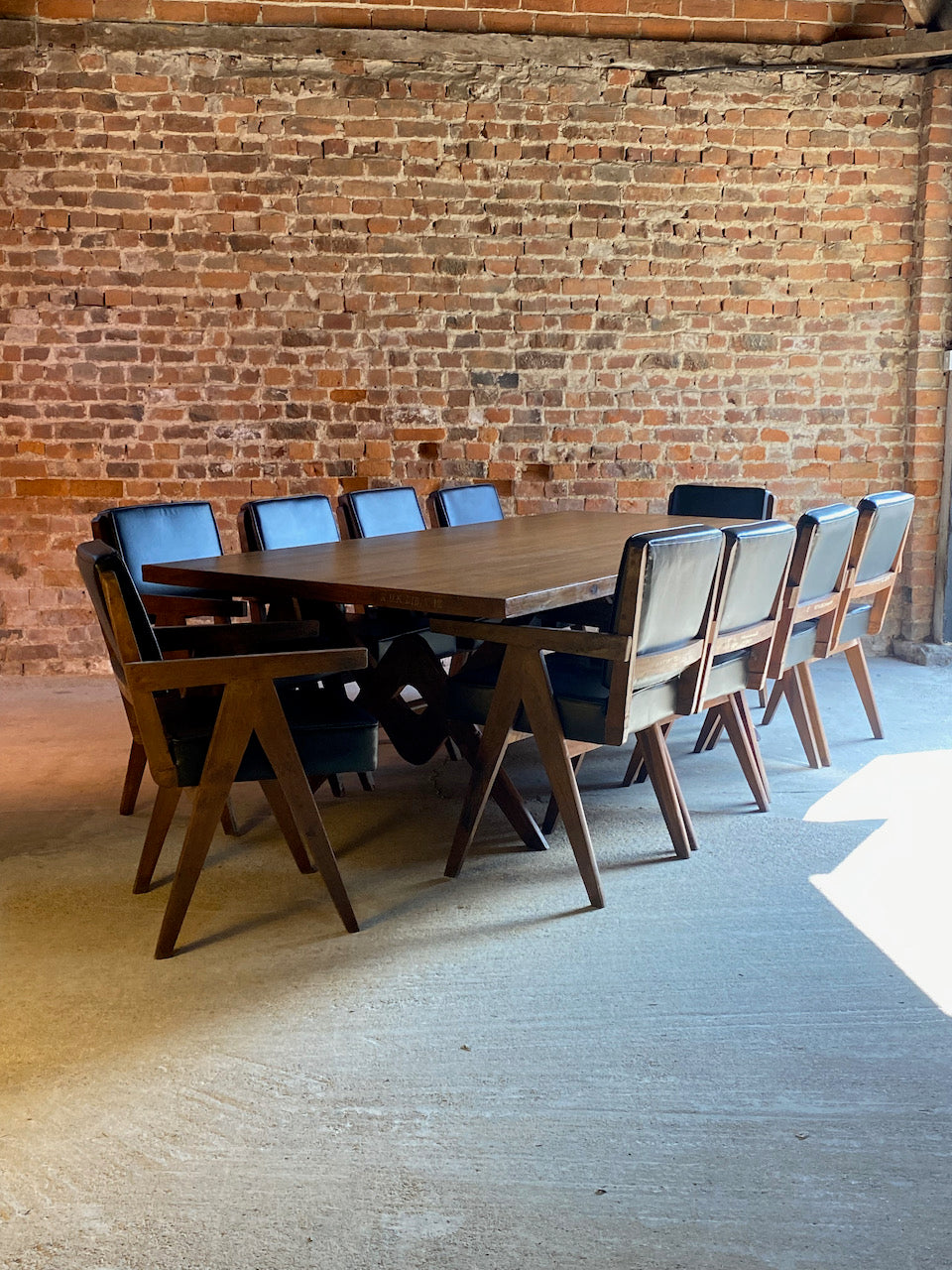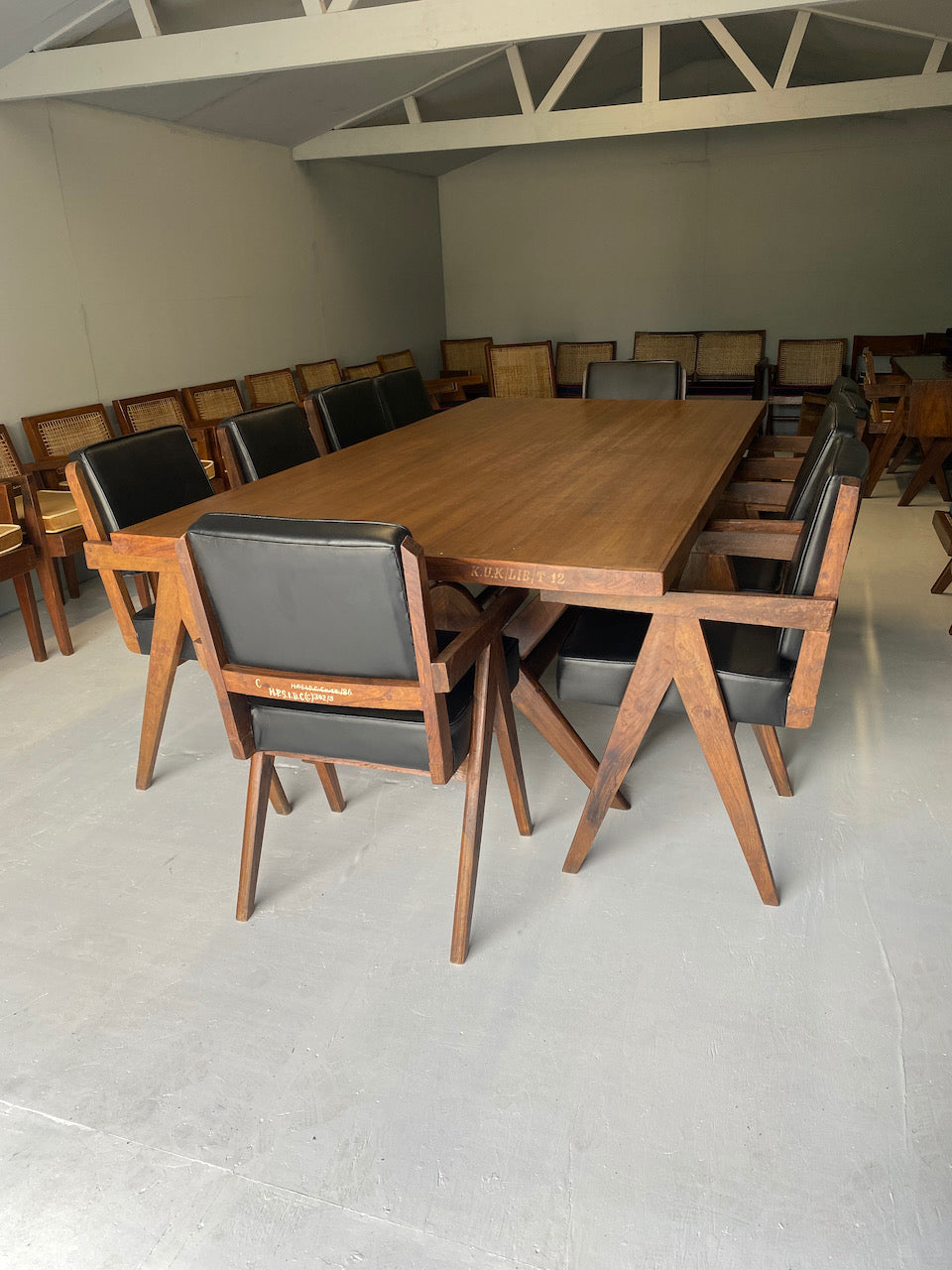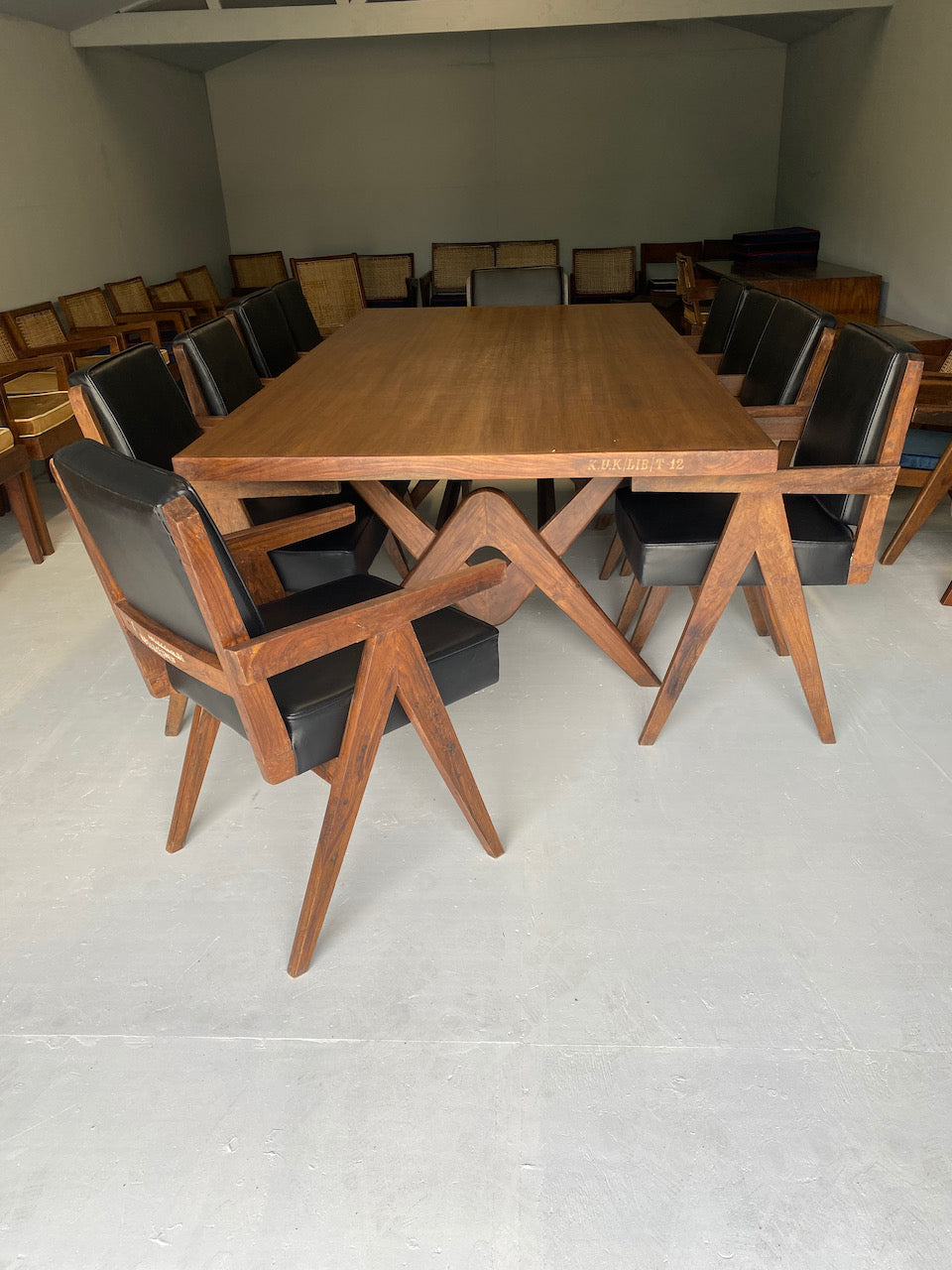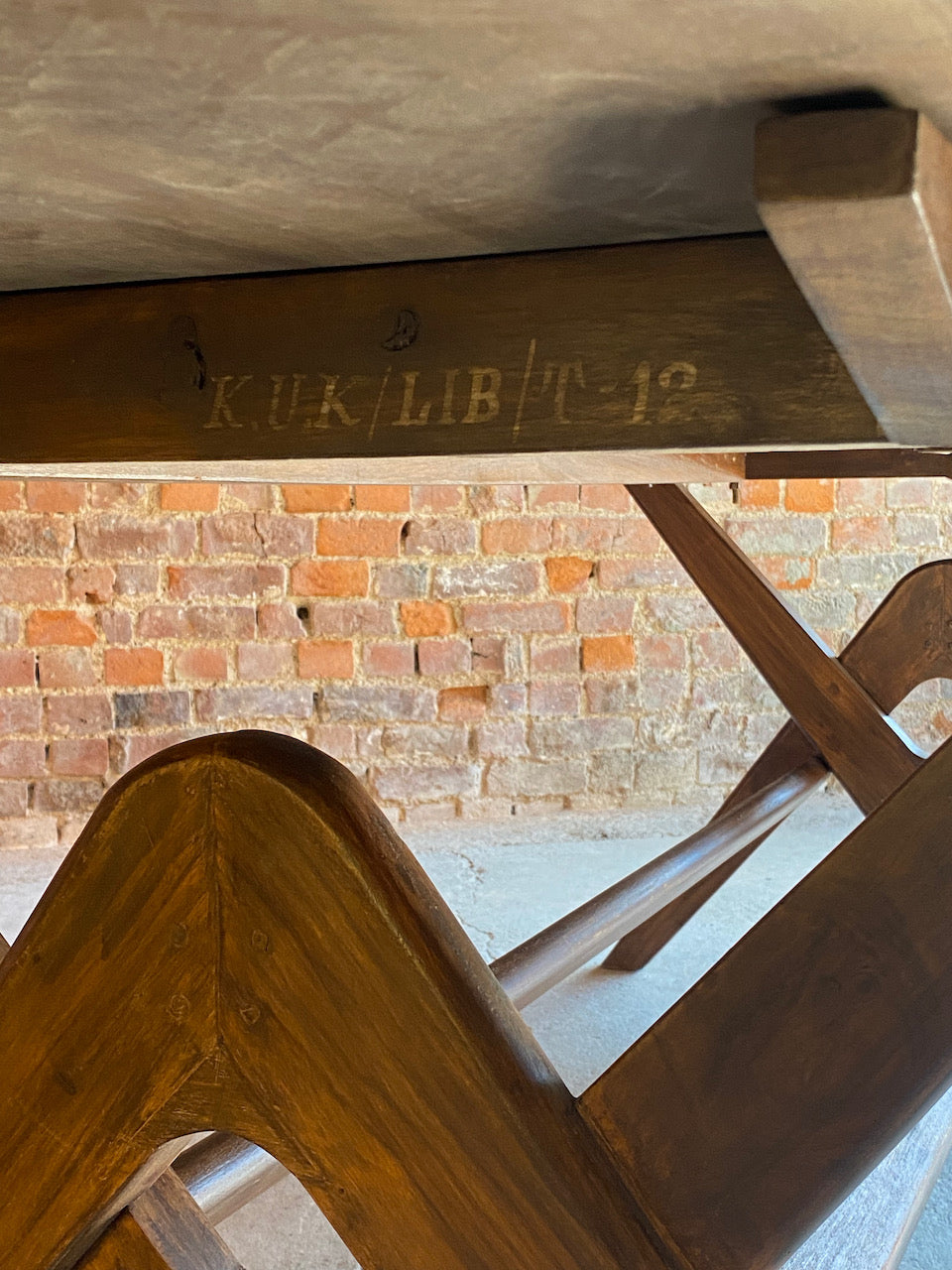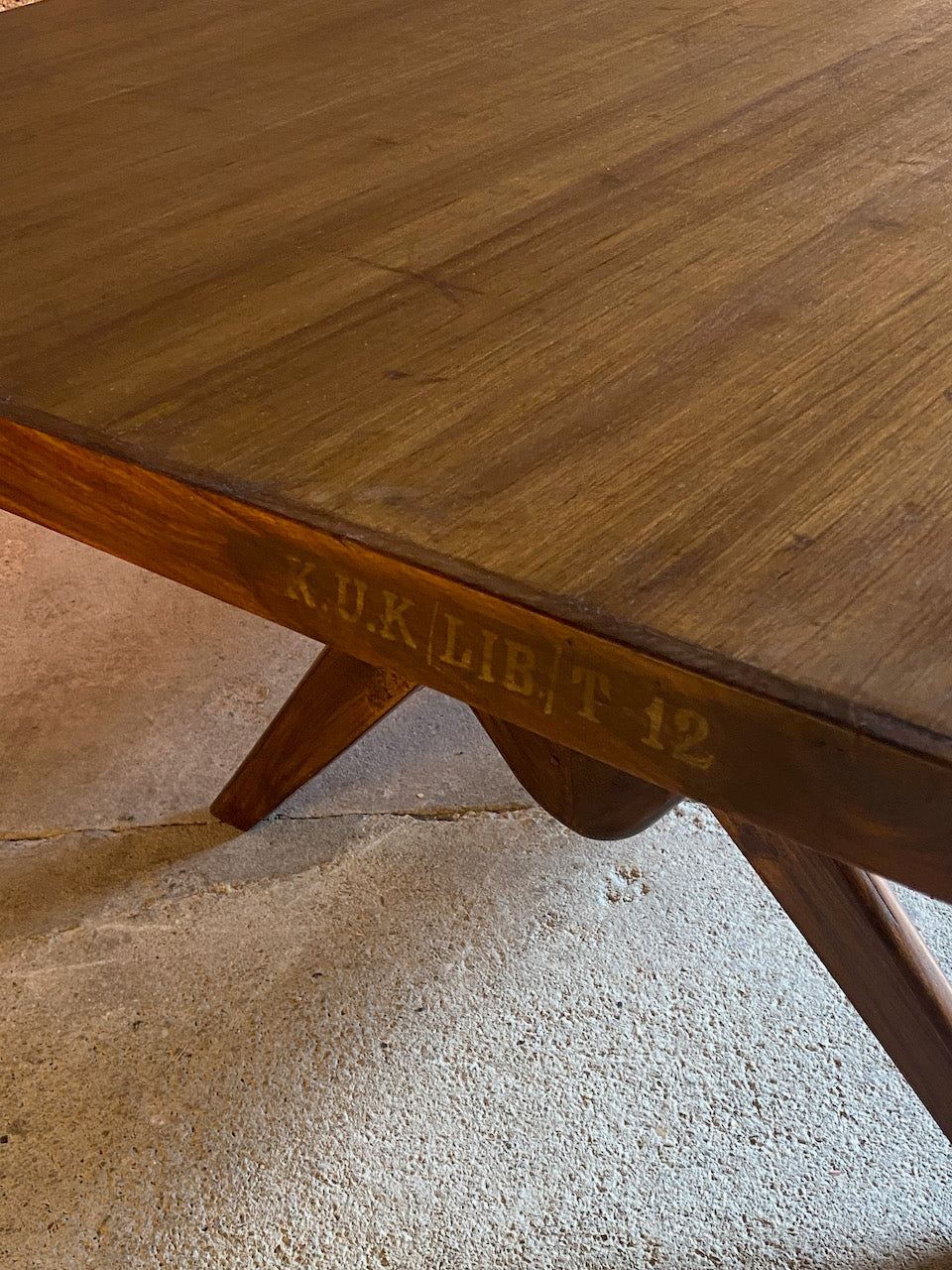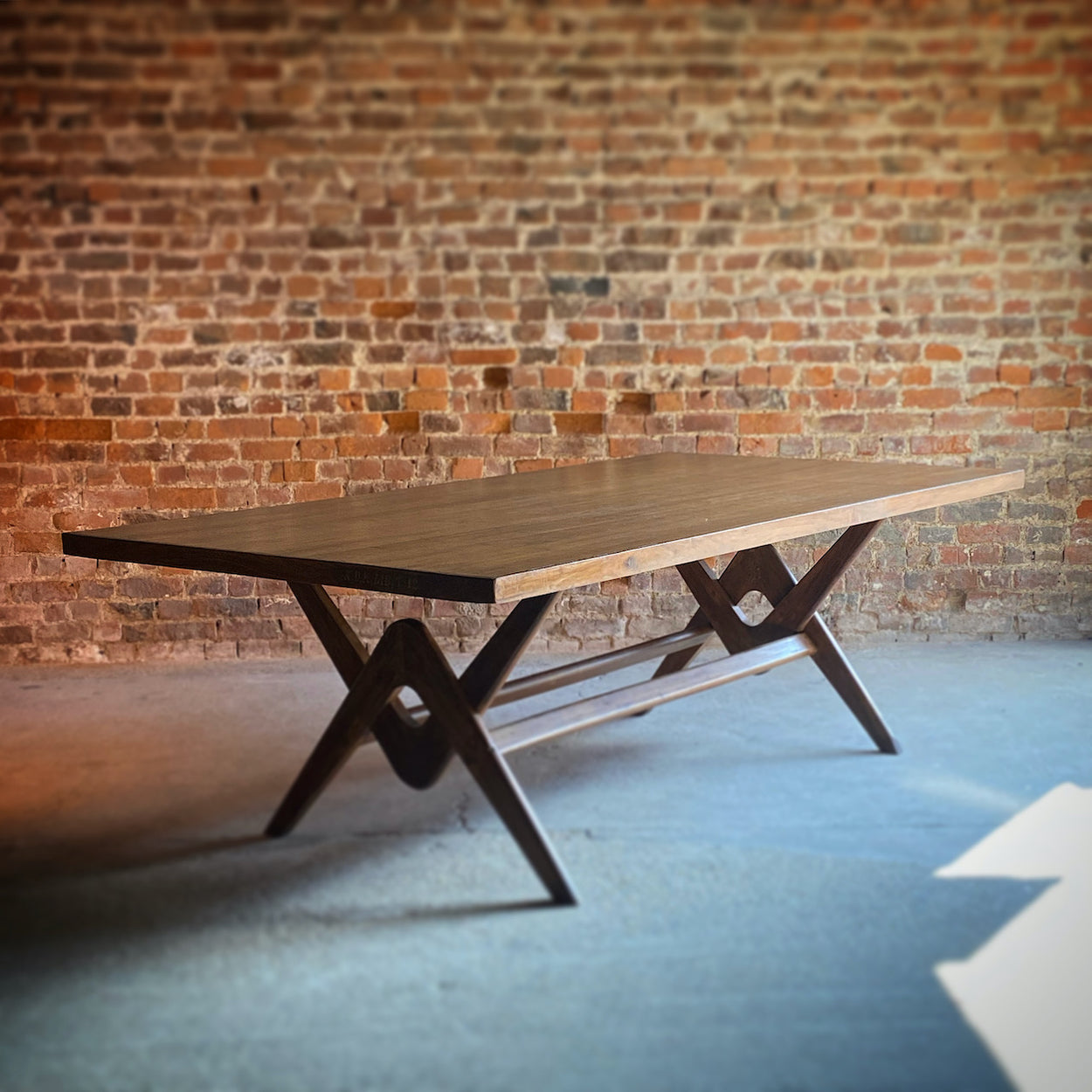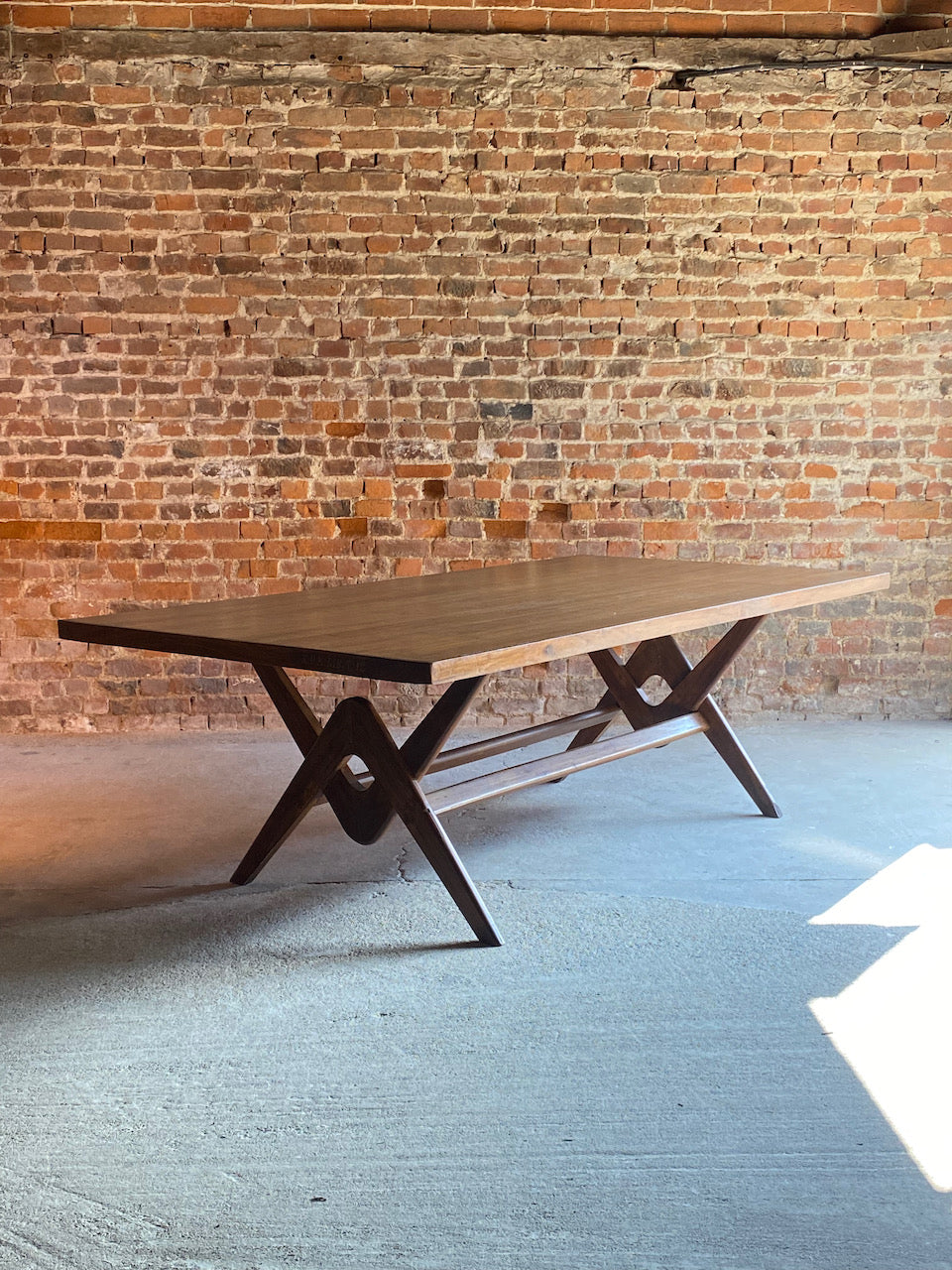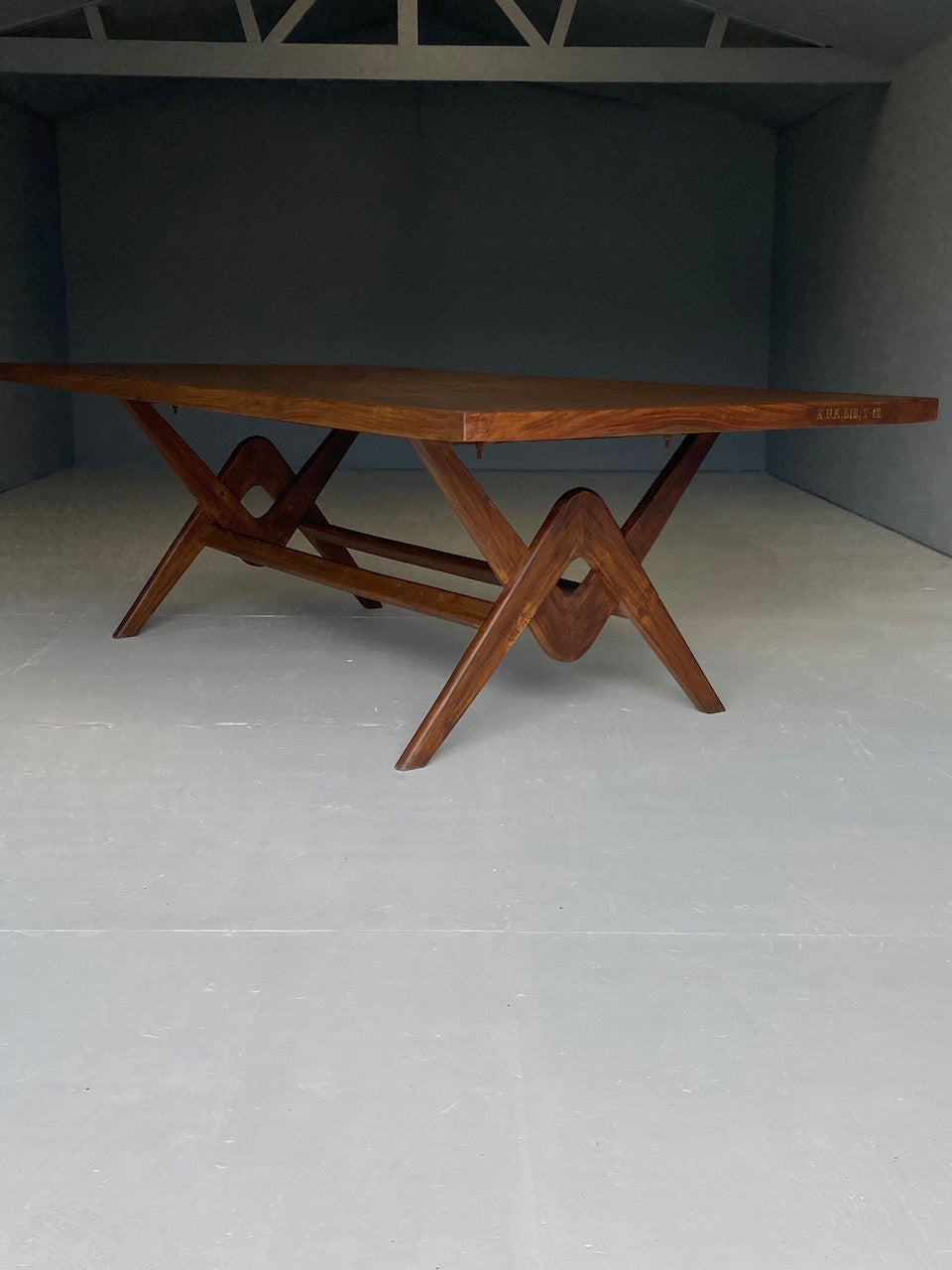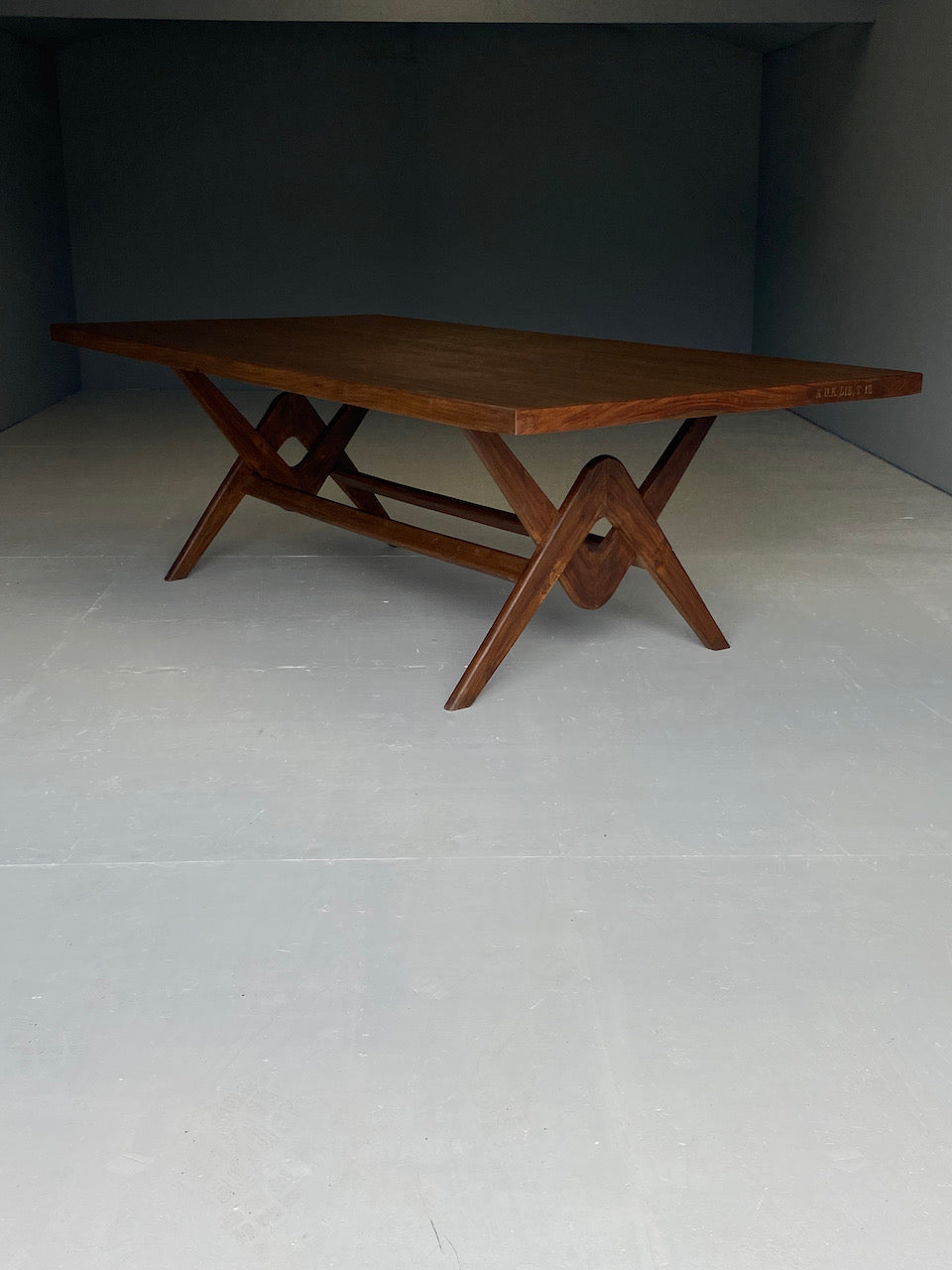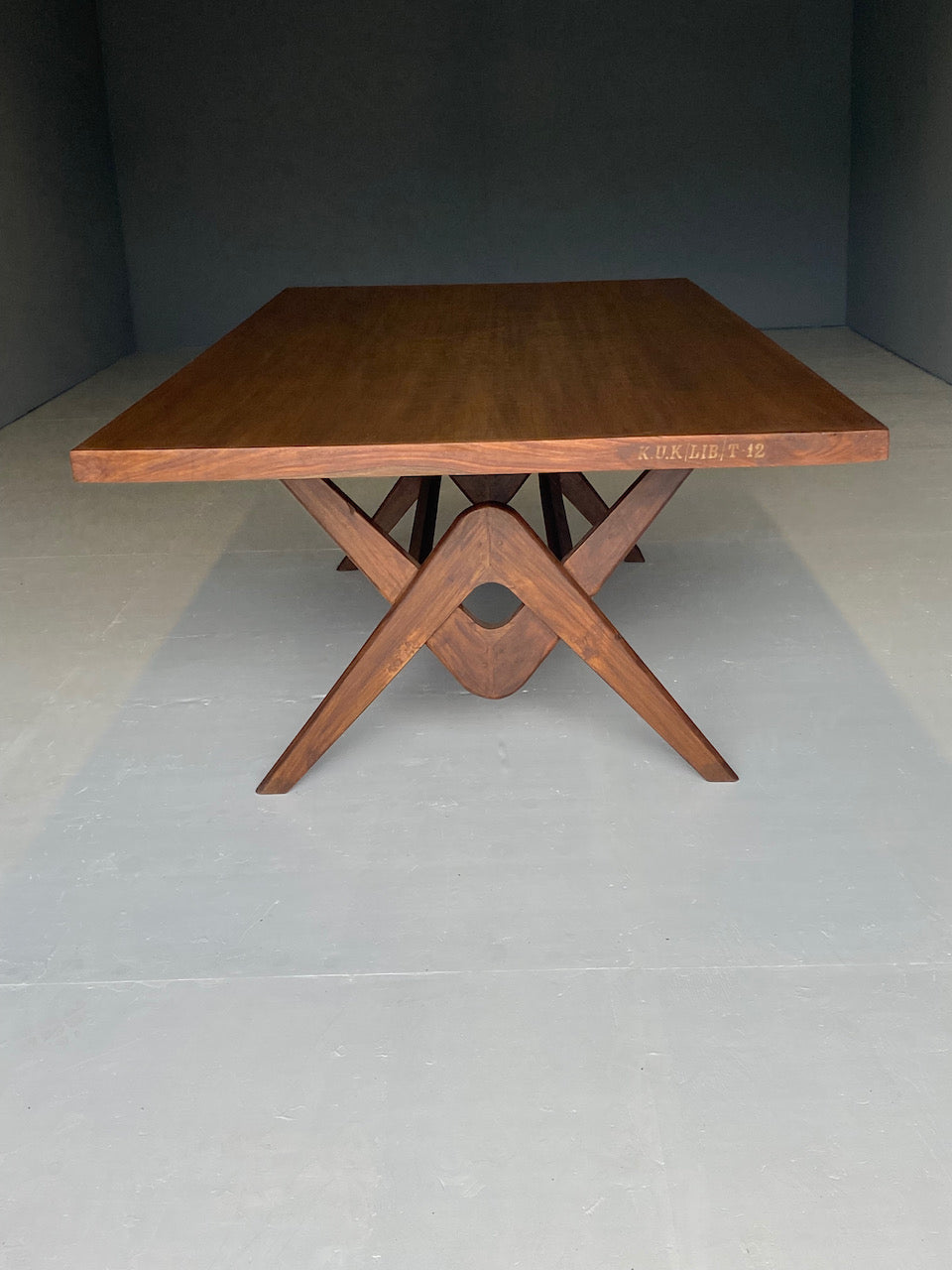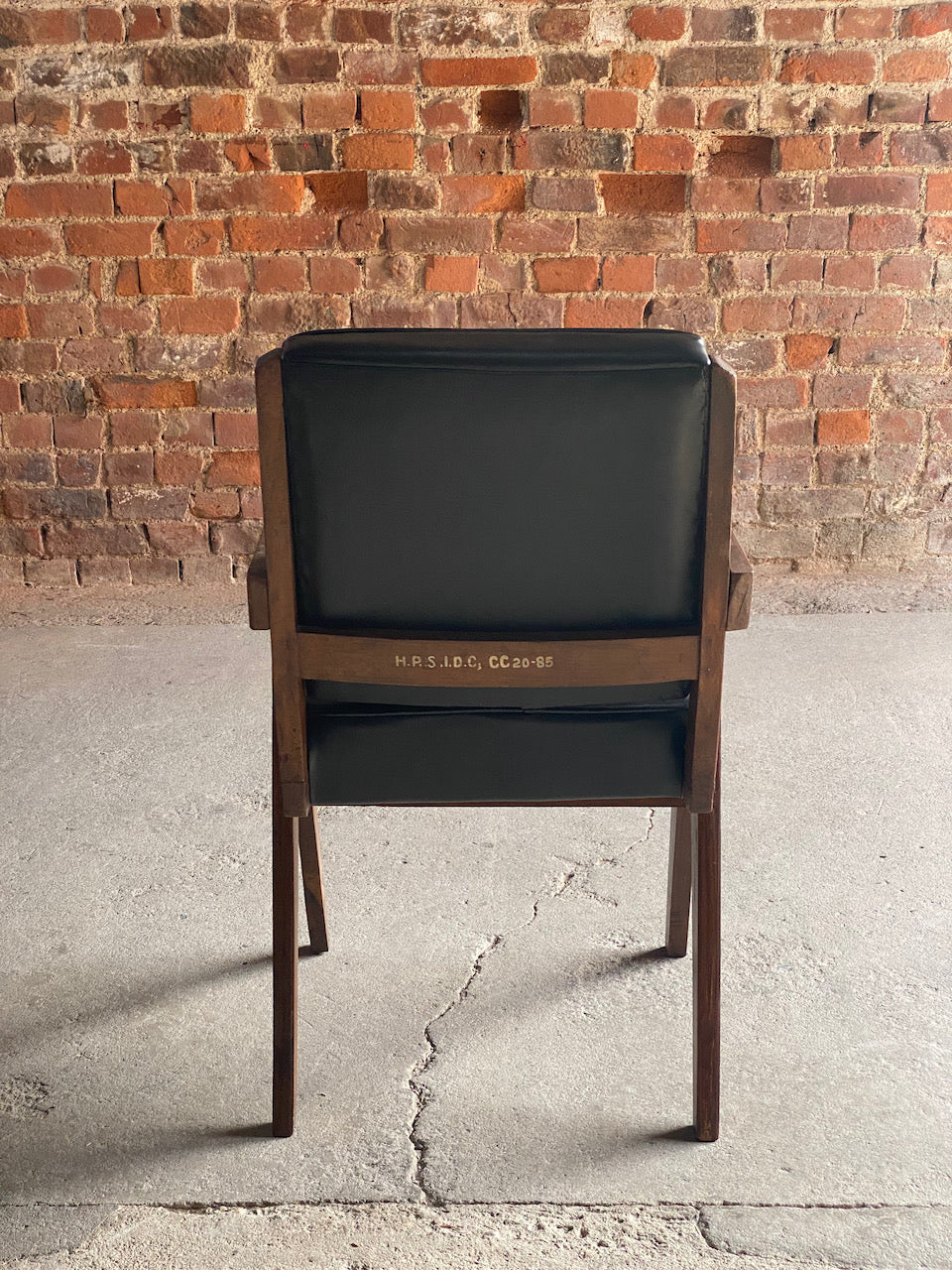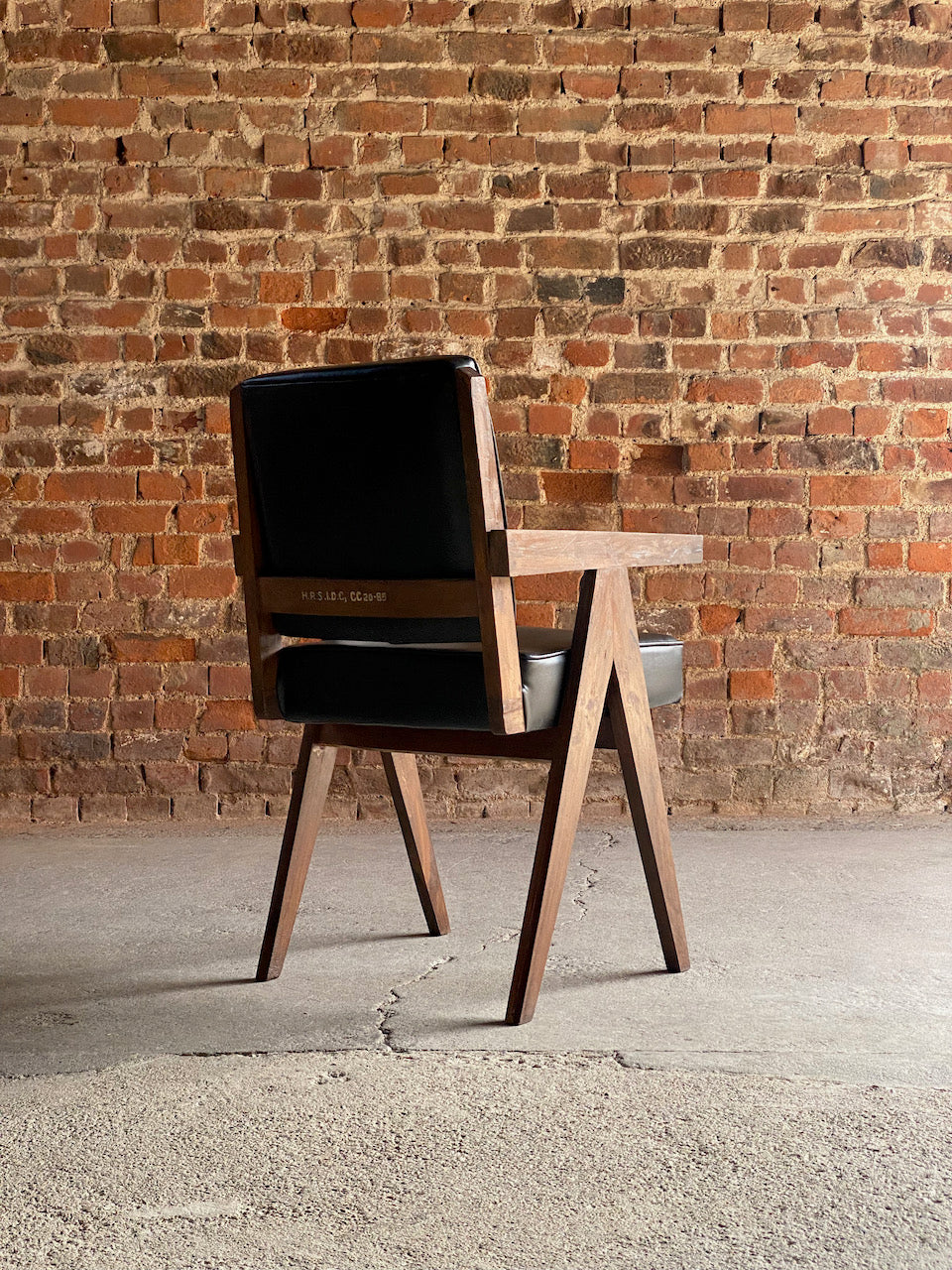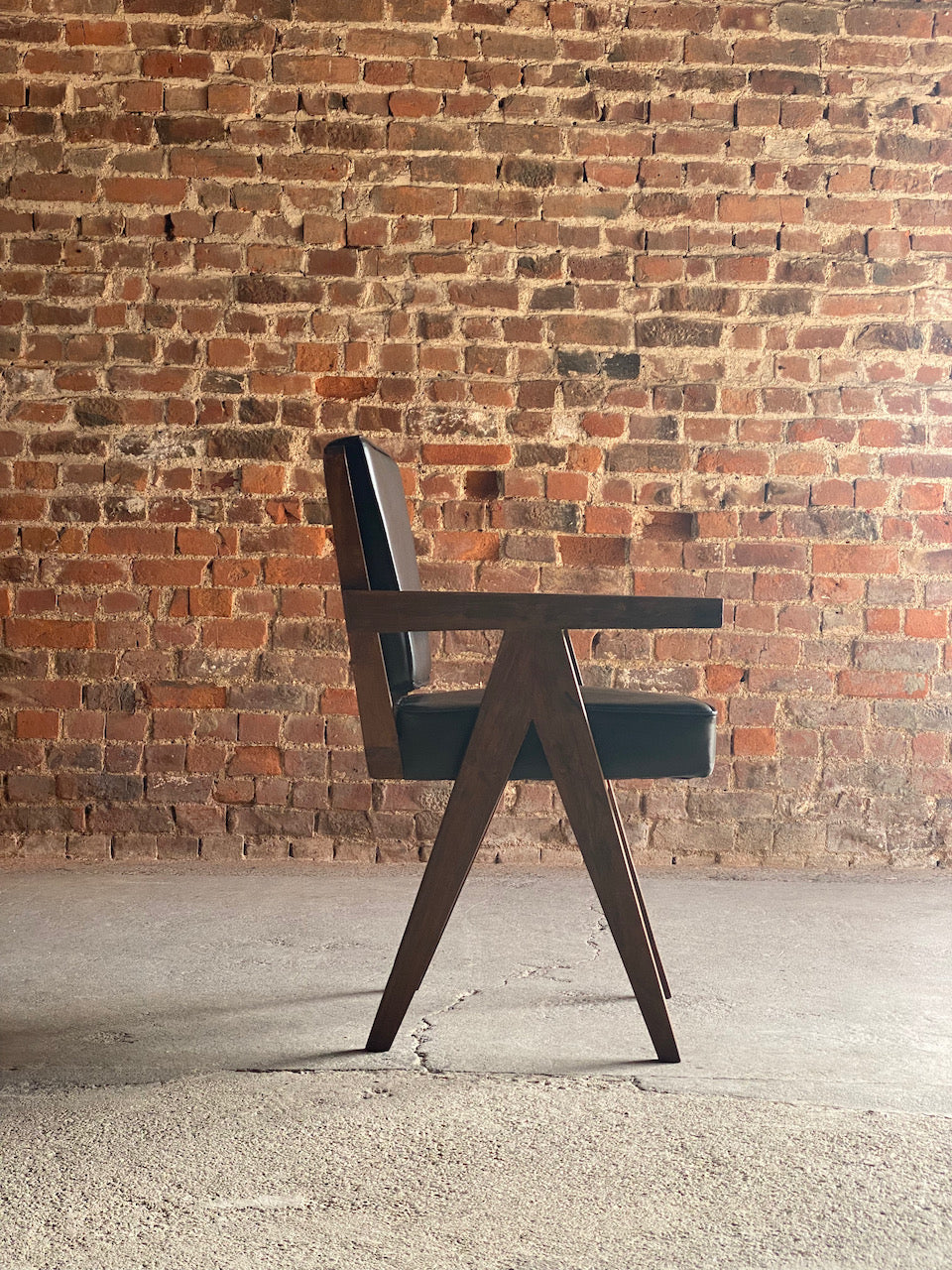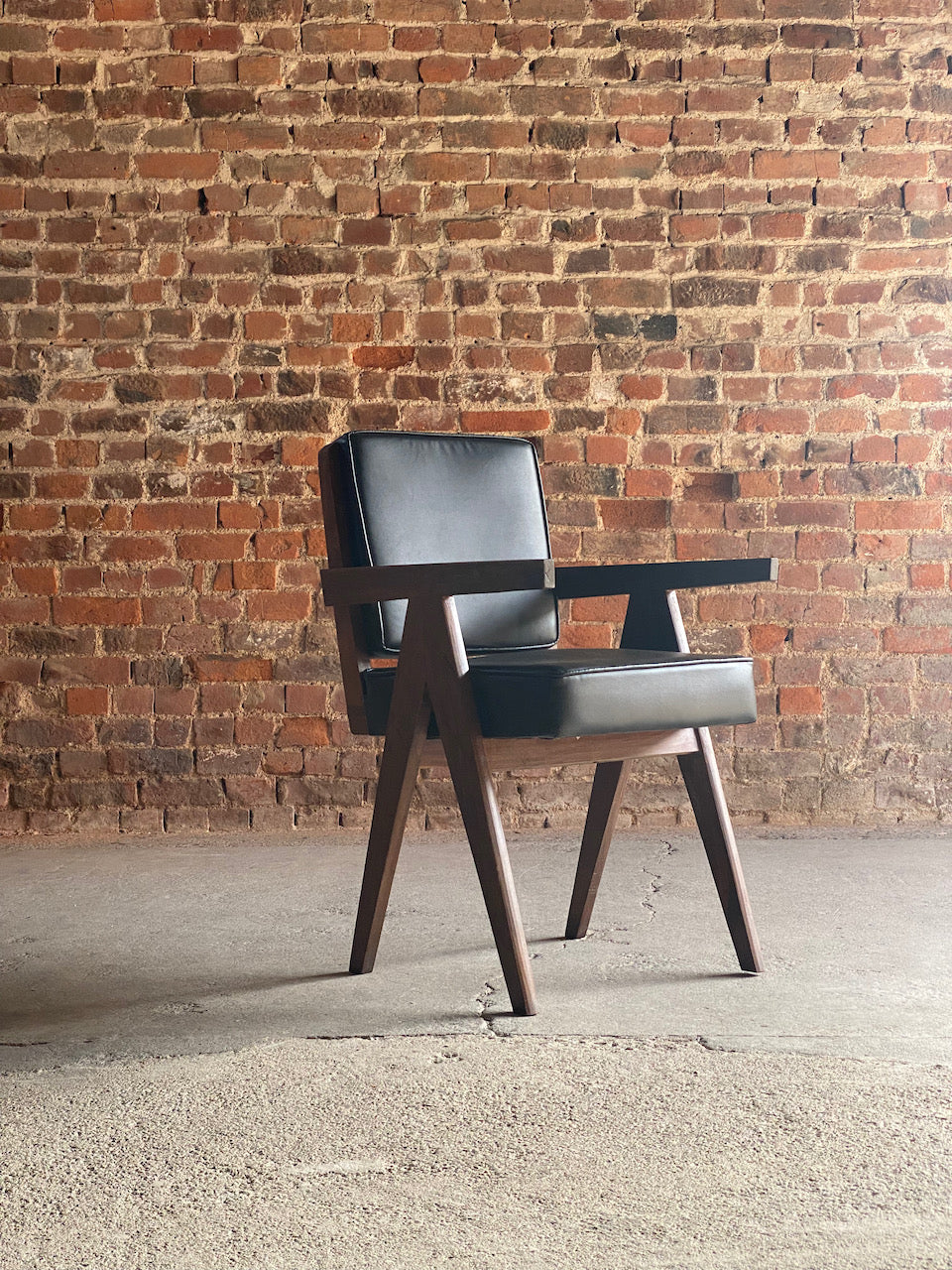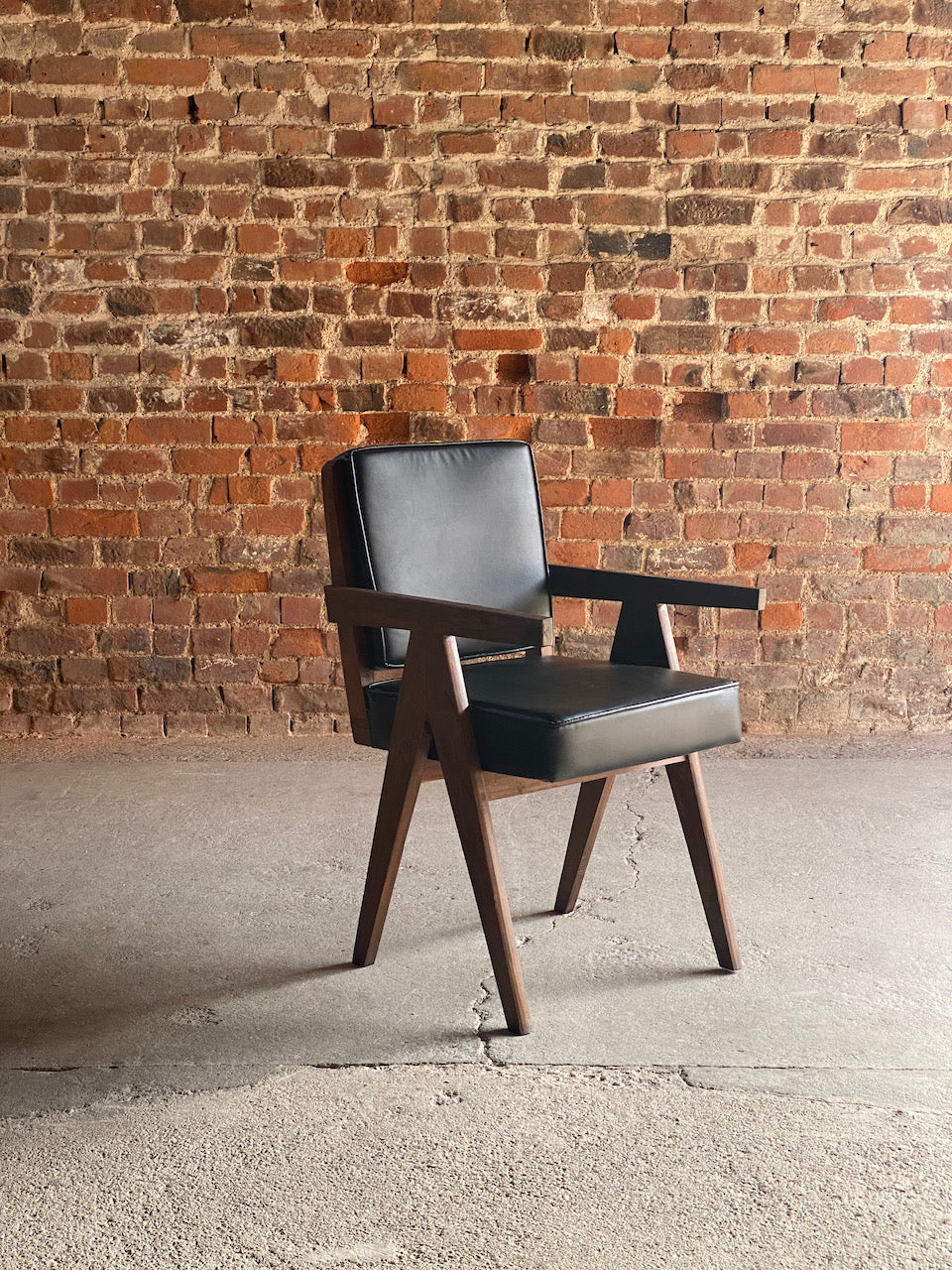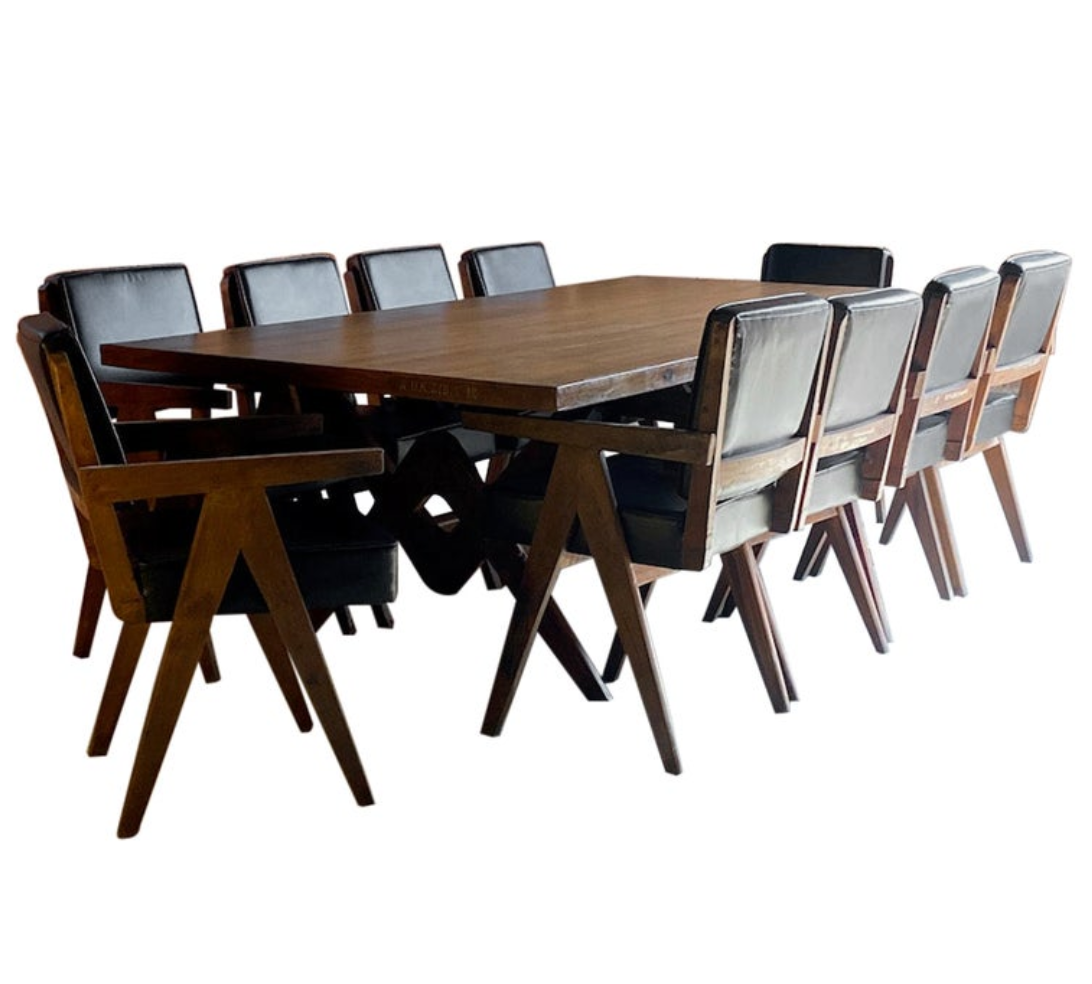 Pierre Jeanneret Dining Table & Ten Chairs Teak Chandigarh Circa 1960s
SOLD
Pierre Jeanneret Dining Table & Ten Chairs Teak Chandigarh Circa 1960s

Pierre Jeanneret Model: PJ020112 Teak Rectangular Dining Table (Table En Teck) known as "Committee Table" in solid teak and teak veneer, Chnadigarg India circa 1963-64, the rectangular table top in thick veneer, reinforced by a criss-crossed framework, slotting into the base and secured by nuts and bolts, the crossed legs with signature 'V' motif,  the table base united by two full length stretchers, the 'V' motif was often used in the works of LE CORBUSIER, in his furniture designs as well as the load-bearing structures of the buildings he designed in Chandigarh, the table with its original markings to the table edge and legs  K.U.K./LIB/T:12 denoting its designation.

Matched with a rare set of ten mid twentieth century Pierre Jeanneret Model: PJ-010803 Armchairs or 'Fauteuil En Teck', in solid teak Chandigarh India 1965-66, the seat and backrest covered in black rexine on a teak frames,  signature "Compass" type flat profiled leg assembly, the legs united by two stretchers and supporting the seat, the chairs  all marked with original identification markings denoting designation, this rare set has been completely and professionally restored in Chandigarh in accordance with original specification.

As with all of our Pierre Jeanneret furniture these items will come with an extensive set of pre restoration images and a certificate of authenticity, reserve now.

Provenance Table: Assembly in Chandigarh, Sector 1.

Photo ref.: Similar model in "Le Corbusier Pierre Jeanneret l'Aventure Indienne" by Eric Touchaleaume and Gérald Moreau, page 582 under reference: LC/PJ-TAT-14-A.

Provenance Chairs: High Court in Chandigarh, administrative buildings in Chandigarh , sector 1 and Panjab University sector 14,

Note: These chairs were originally covered in Moleskin, examples at the Swiss National Museum in Zurich, at Le Corbusier Centre in Chandigarh sector 19 and at Pierre Jeanneret House Museum in Chandigarh sector 5.

Reference material: Catalogue Raisonné Du Mobilier,  Jeanneret Chandigarh by Jacques Dworczak by Assouline page 124 & 212