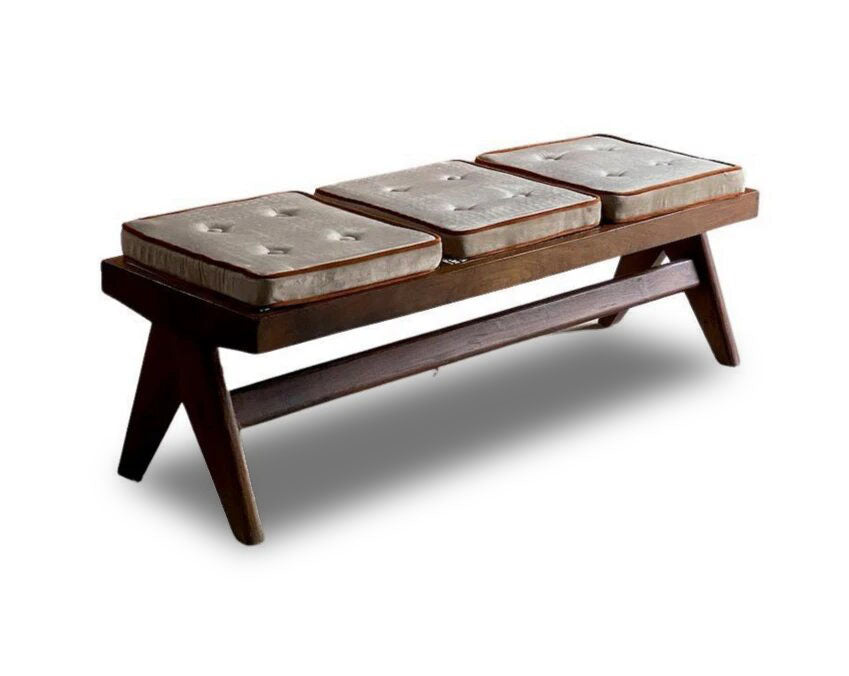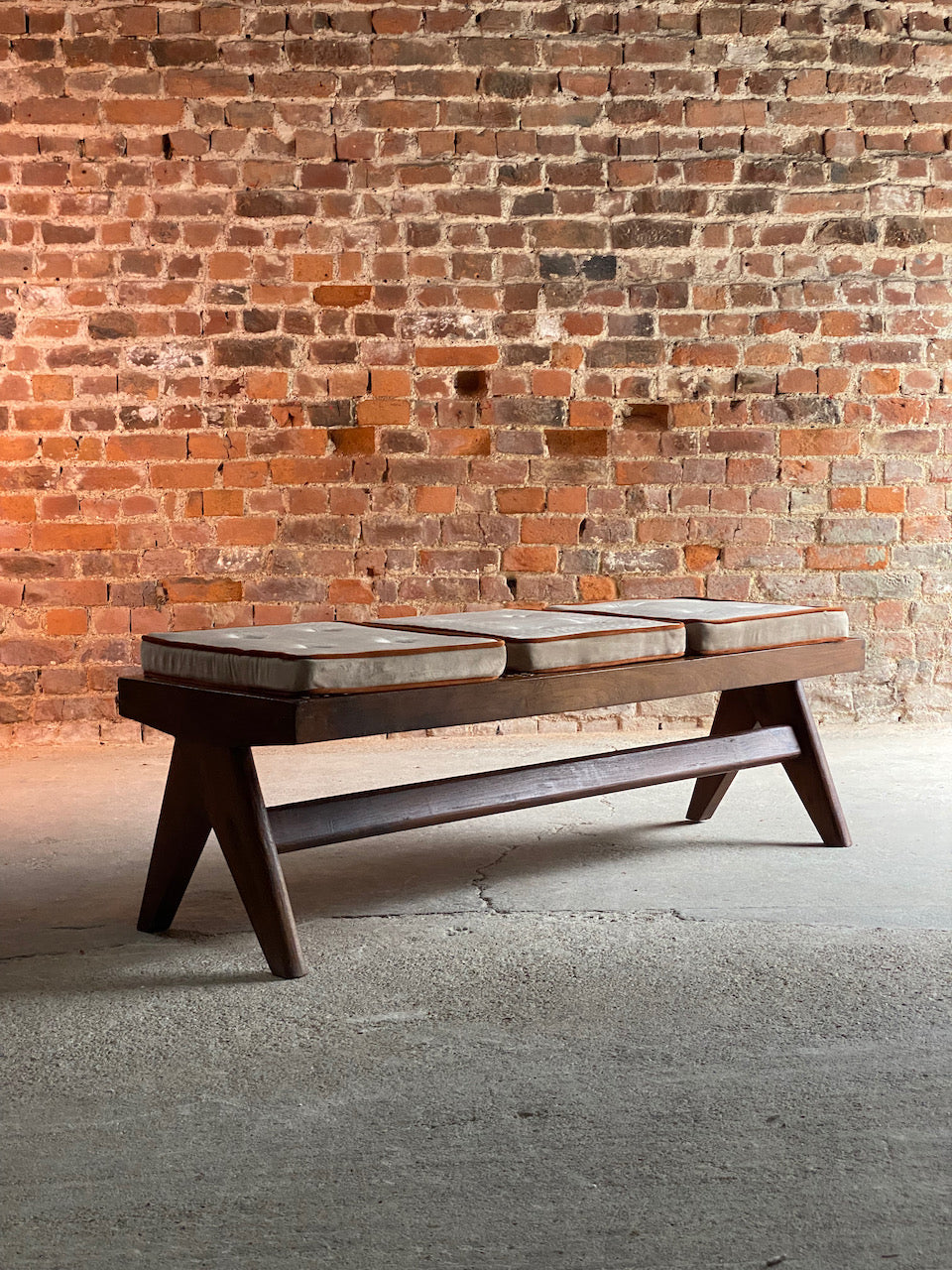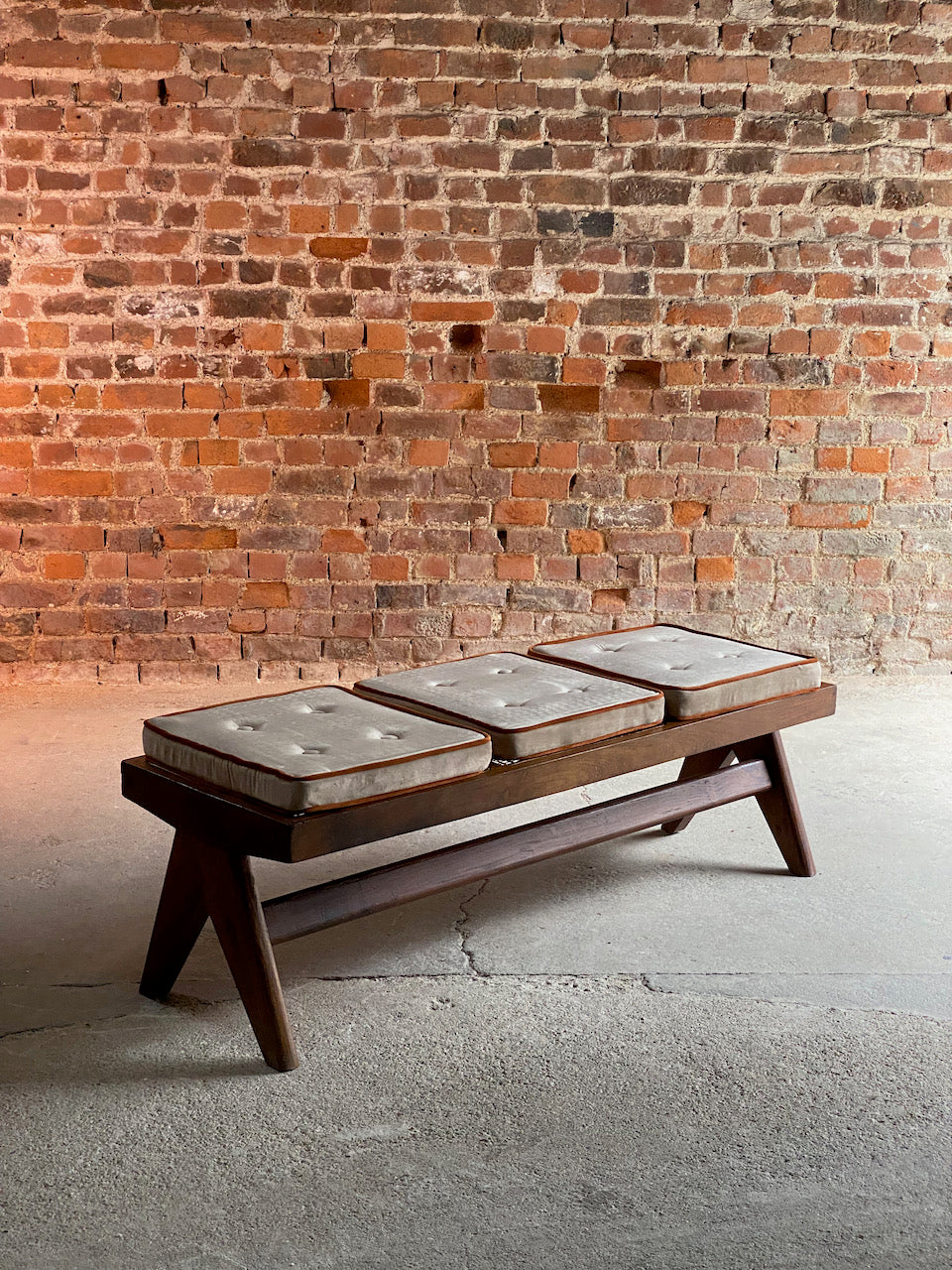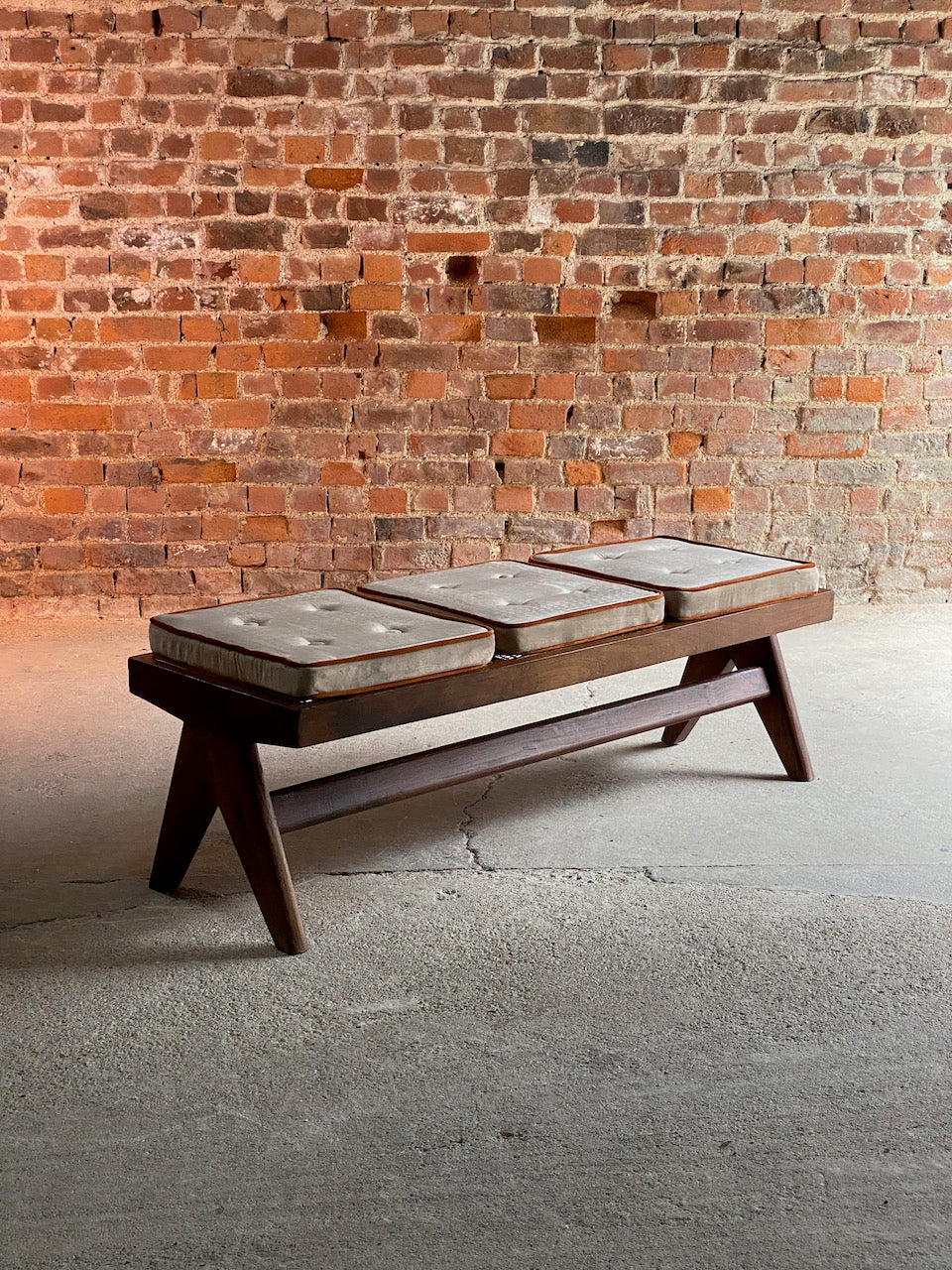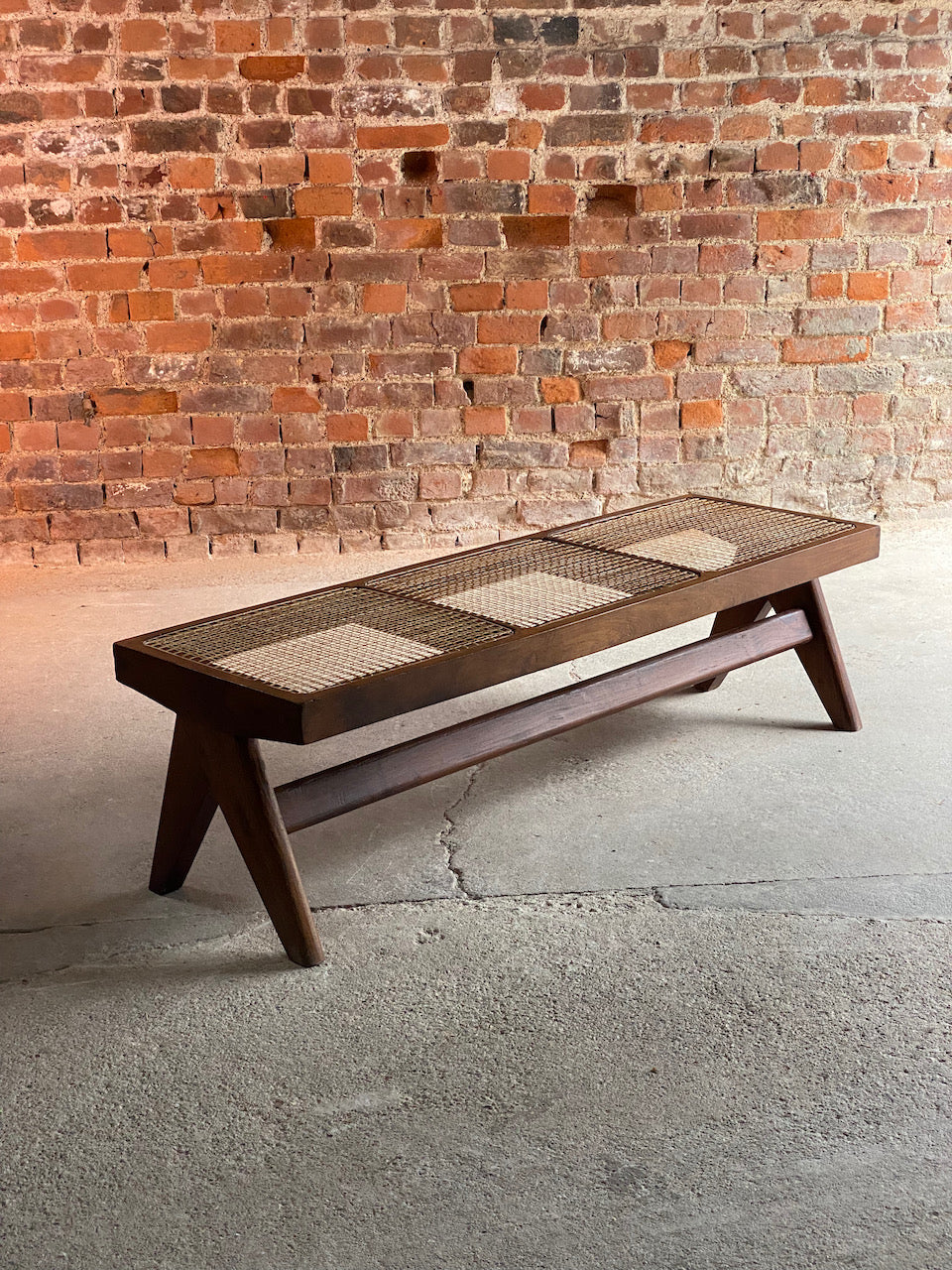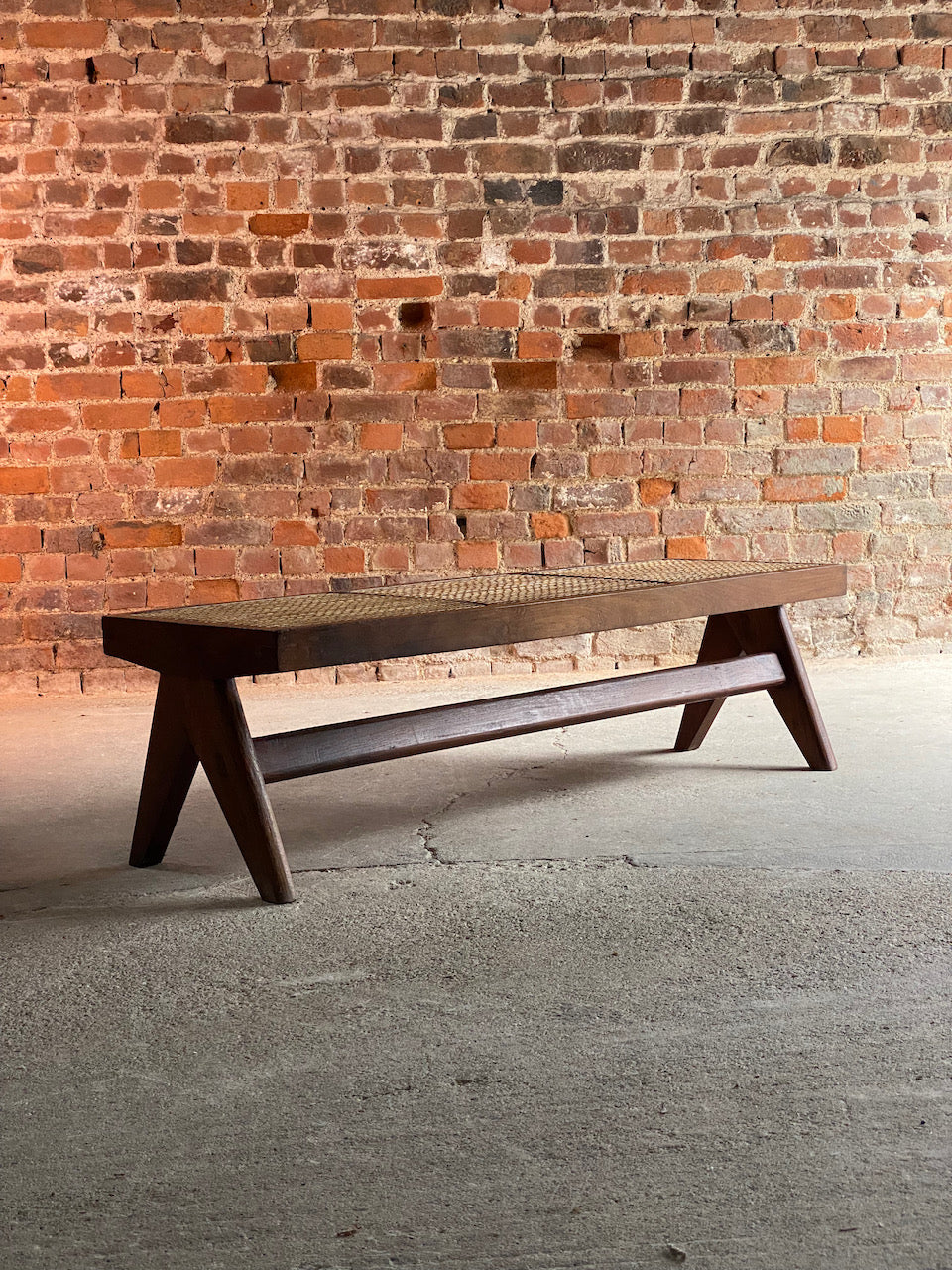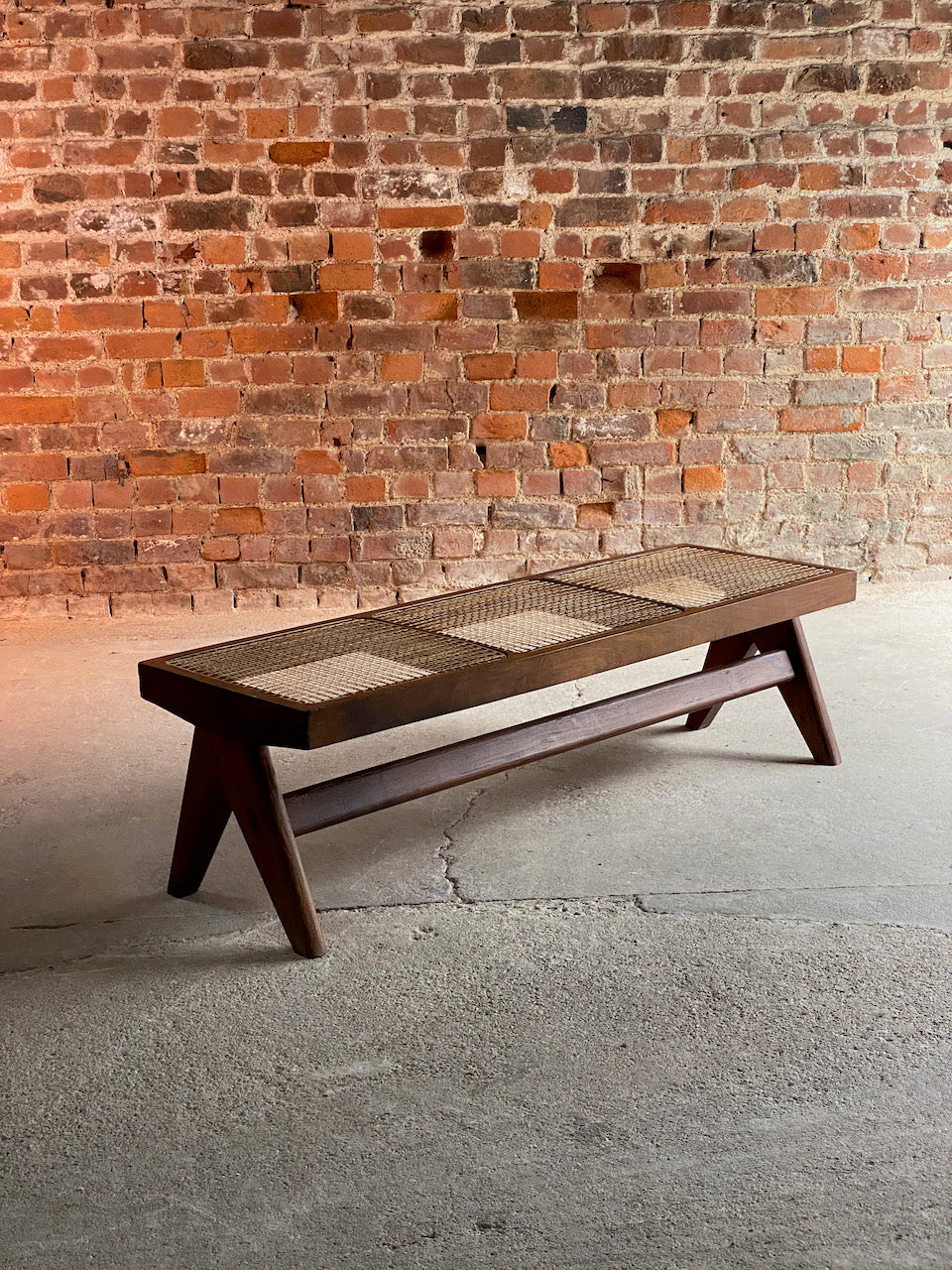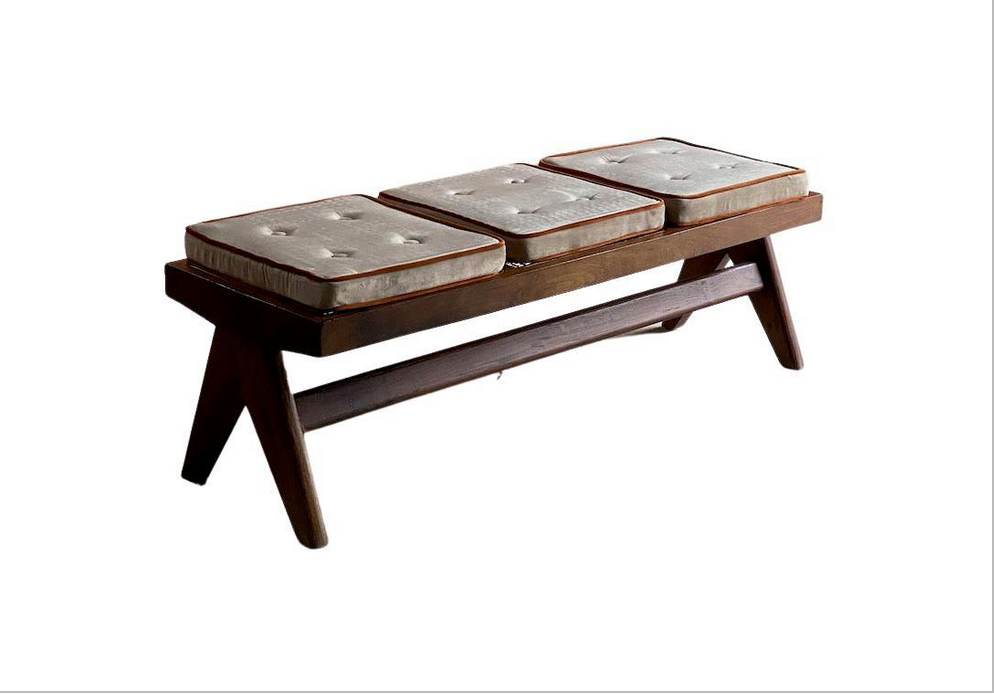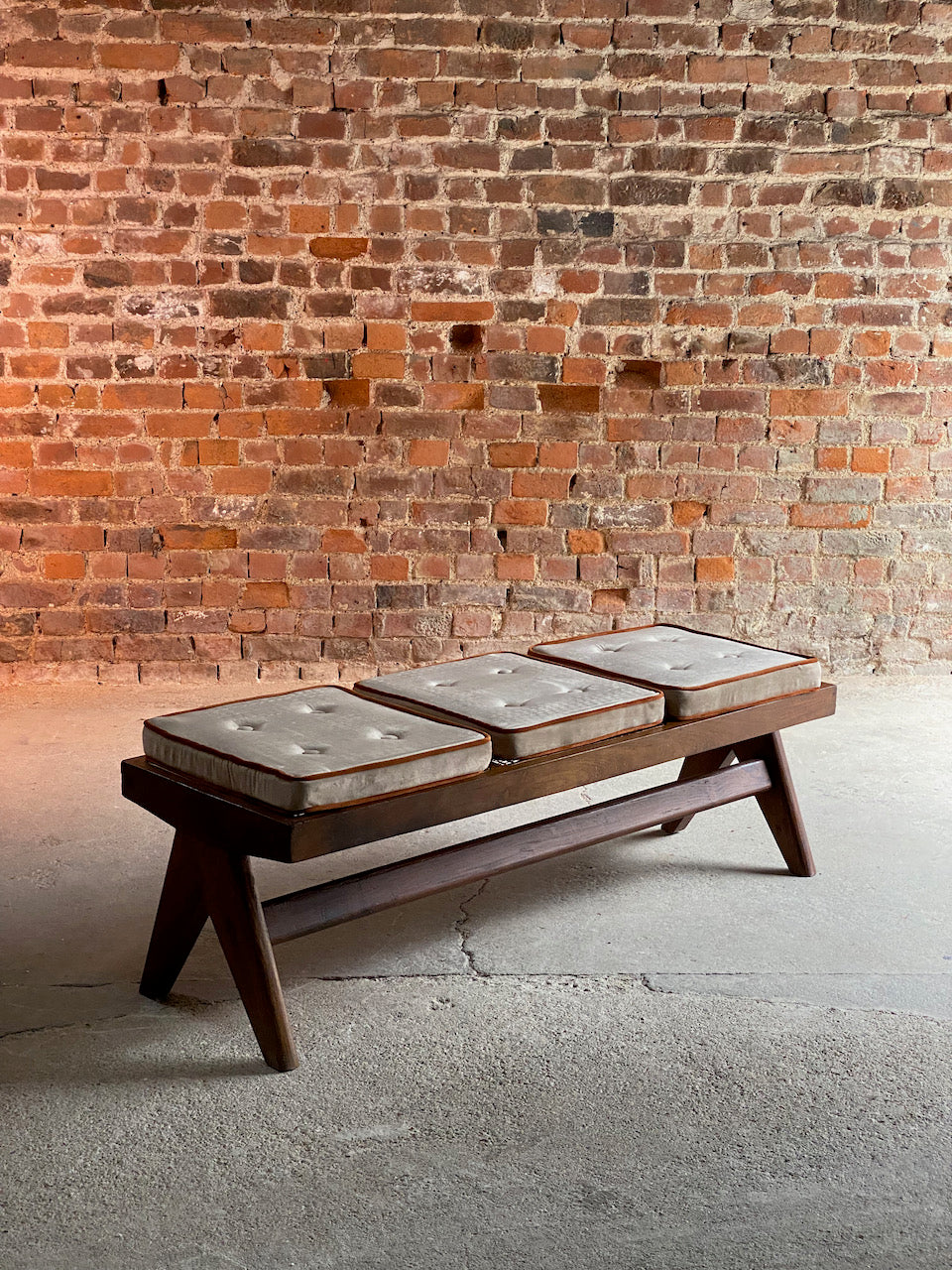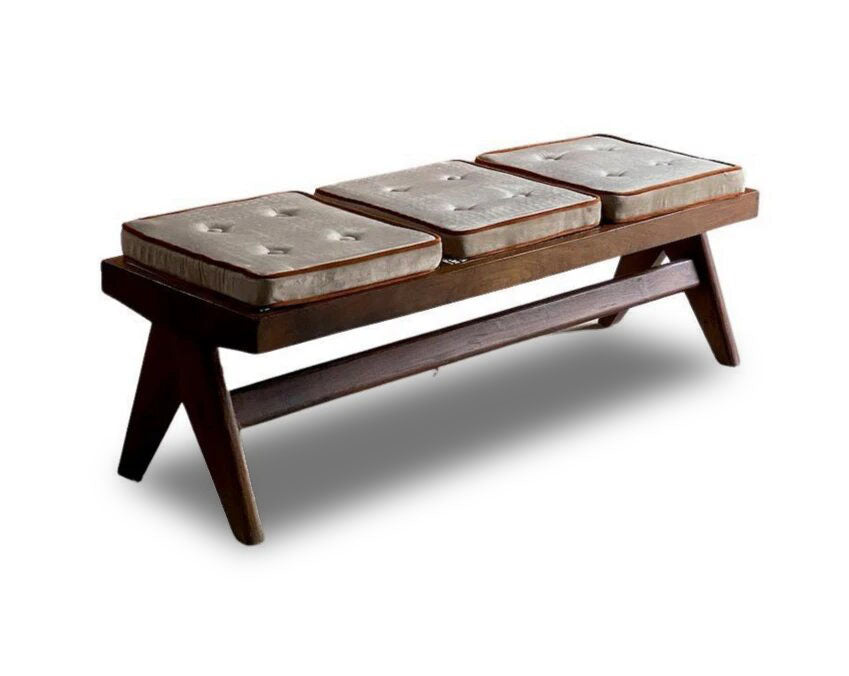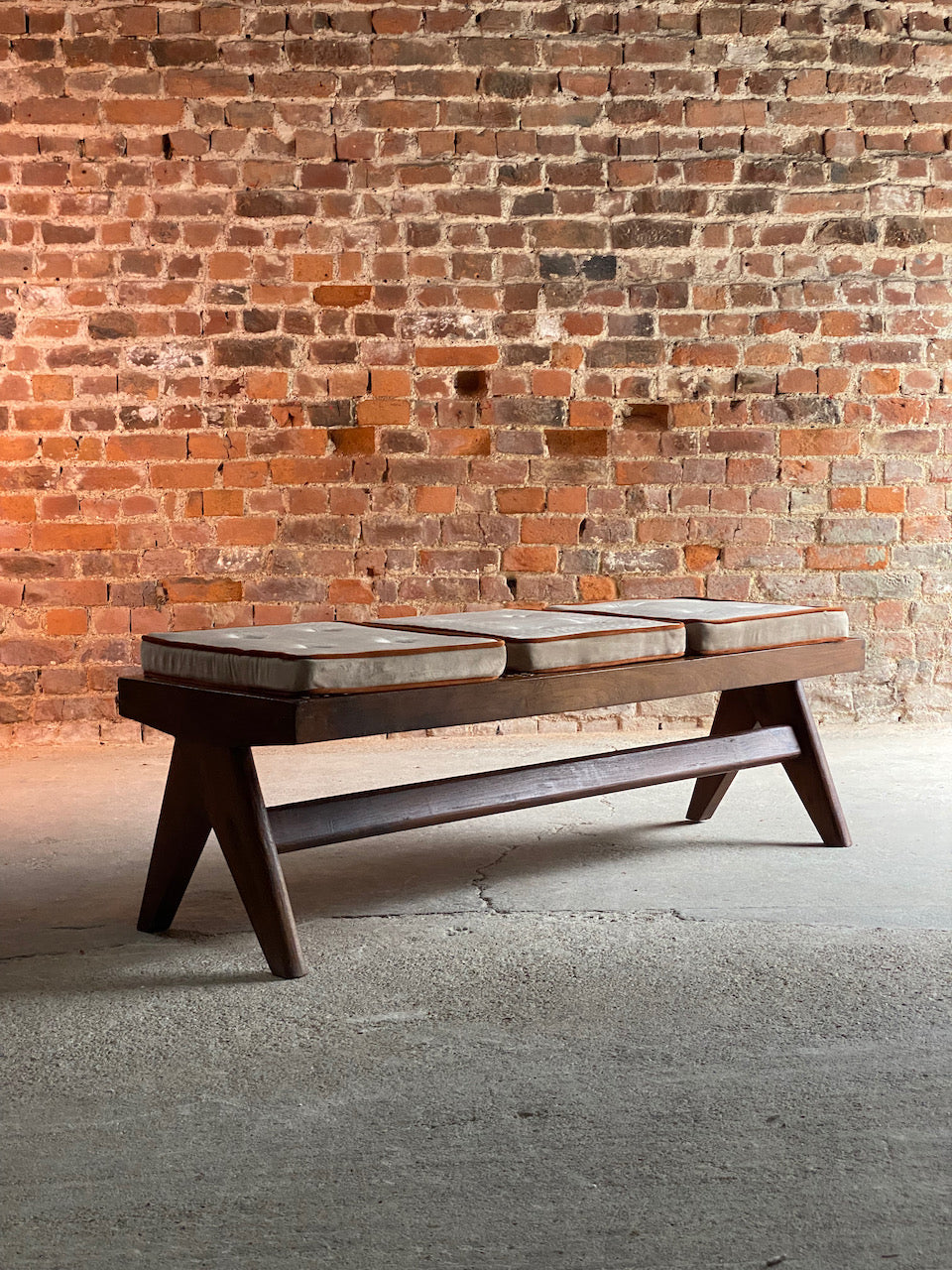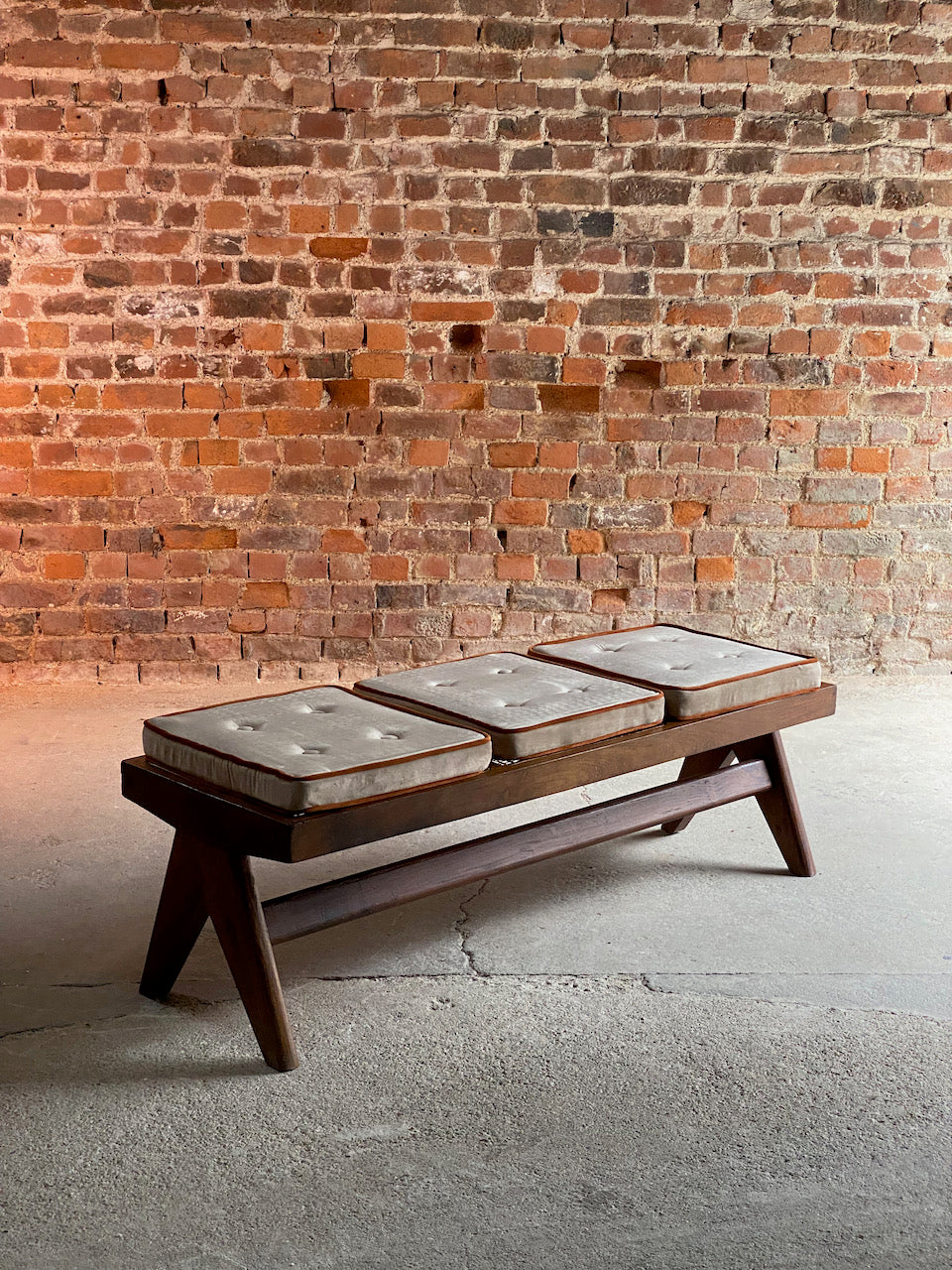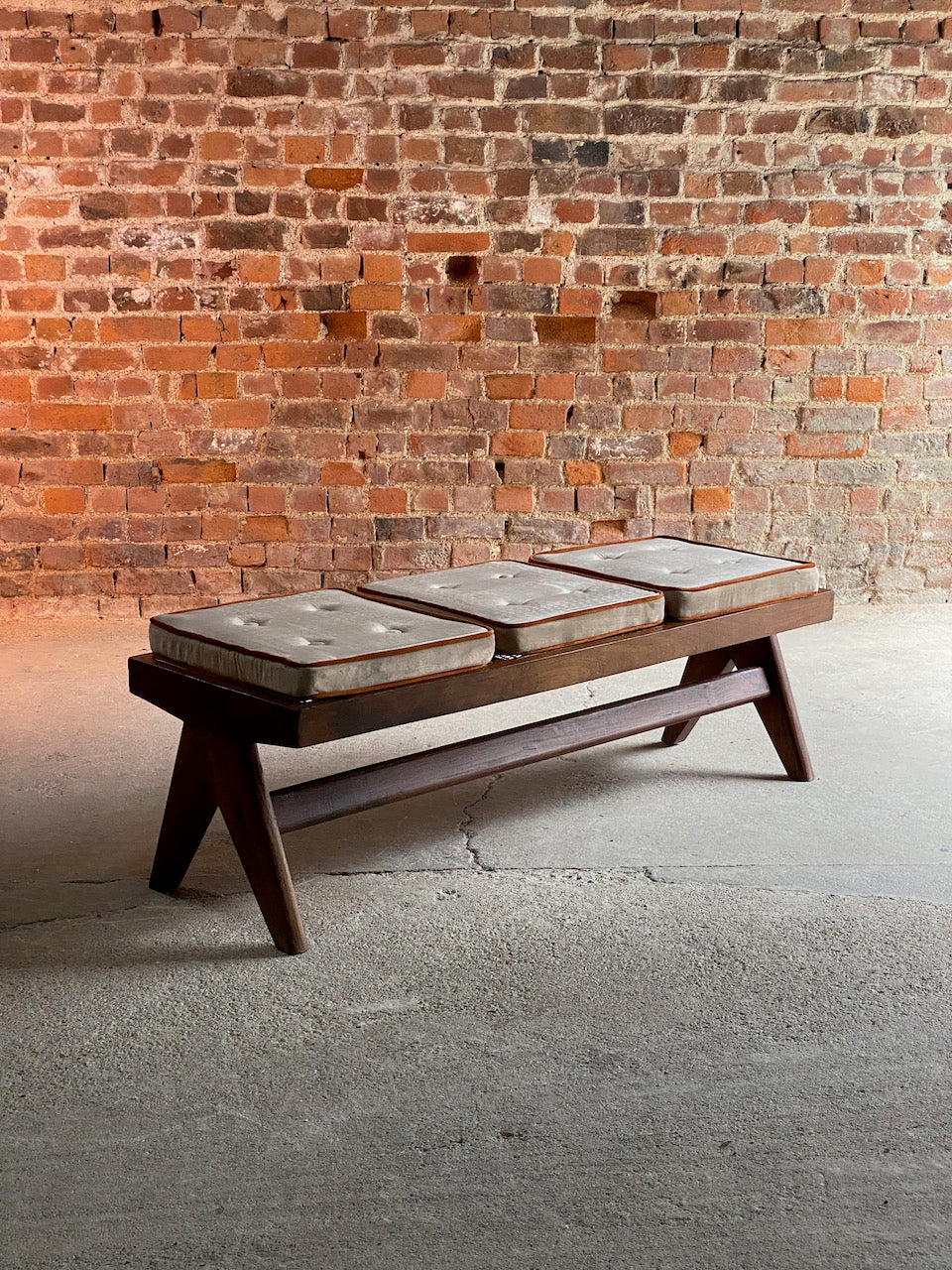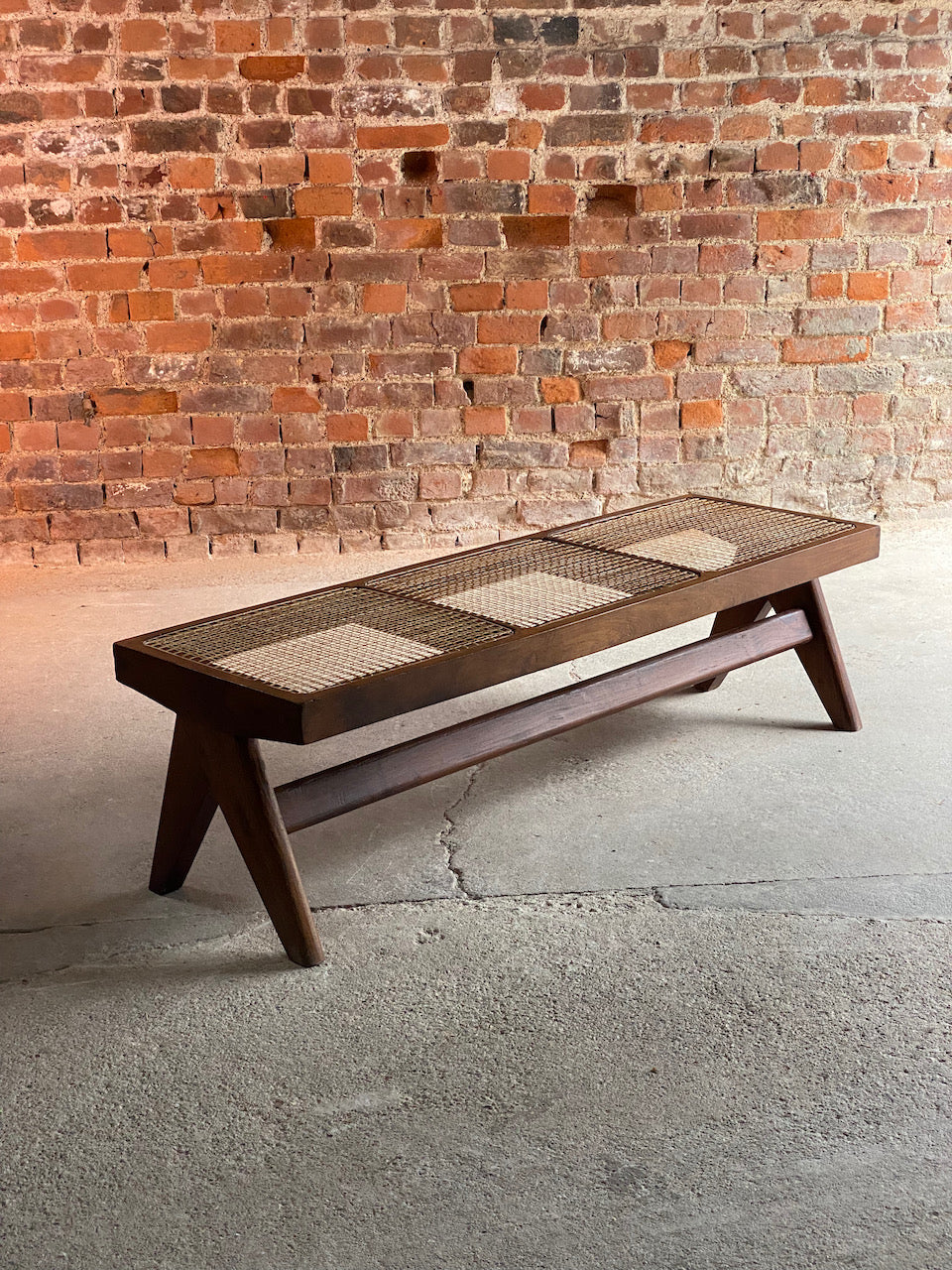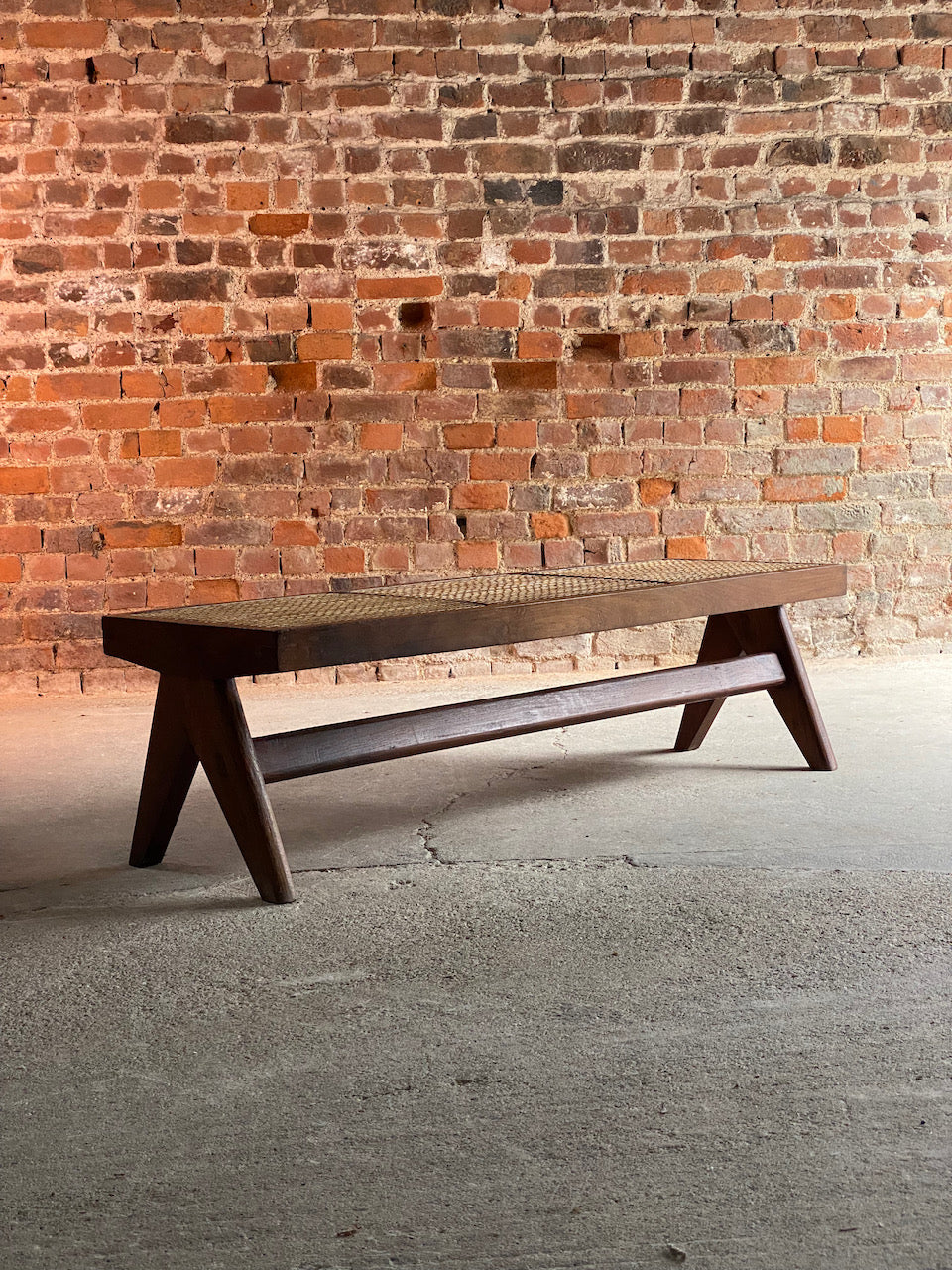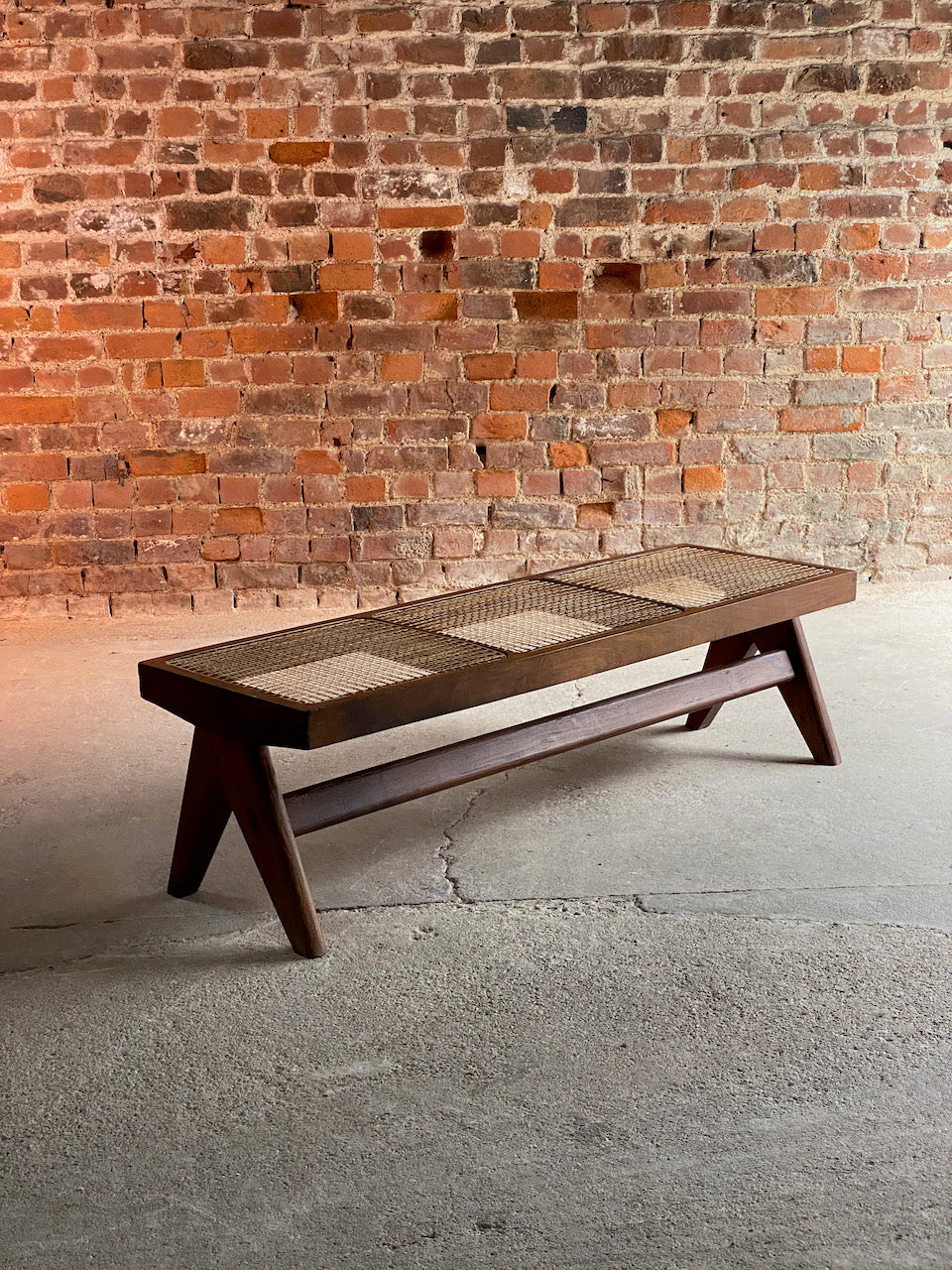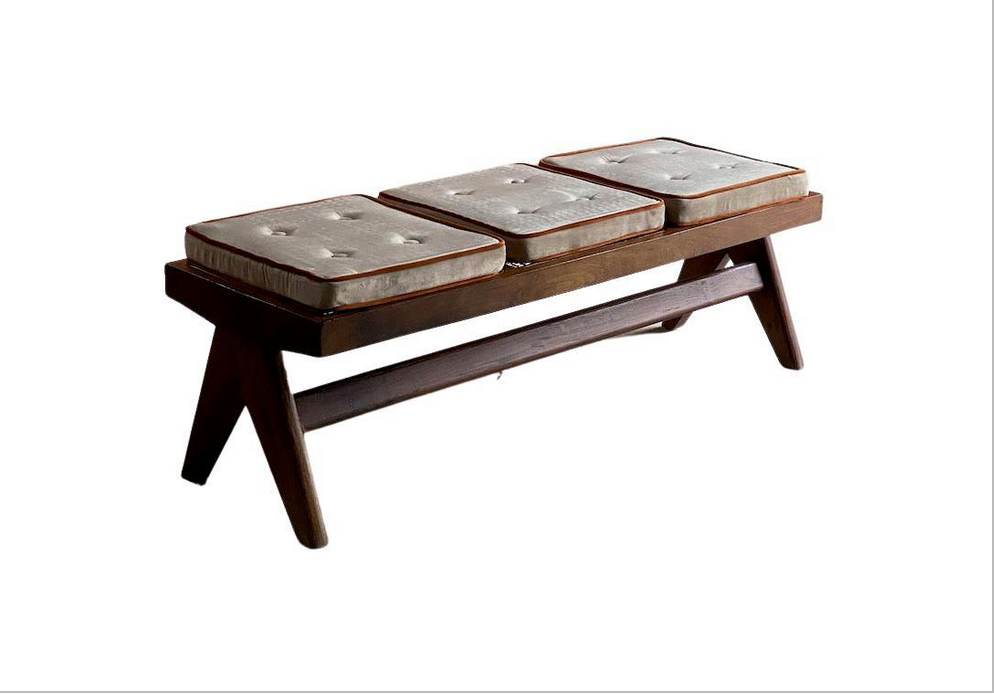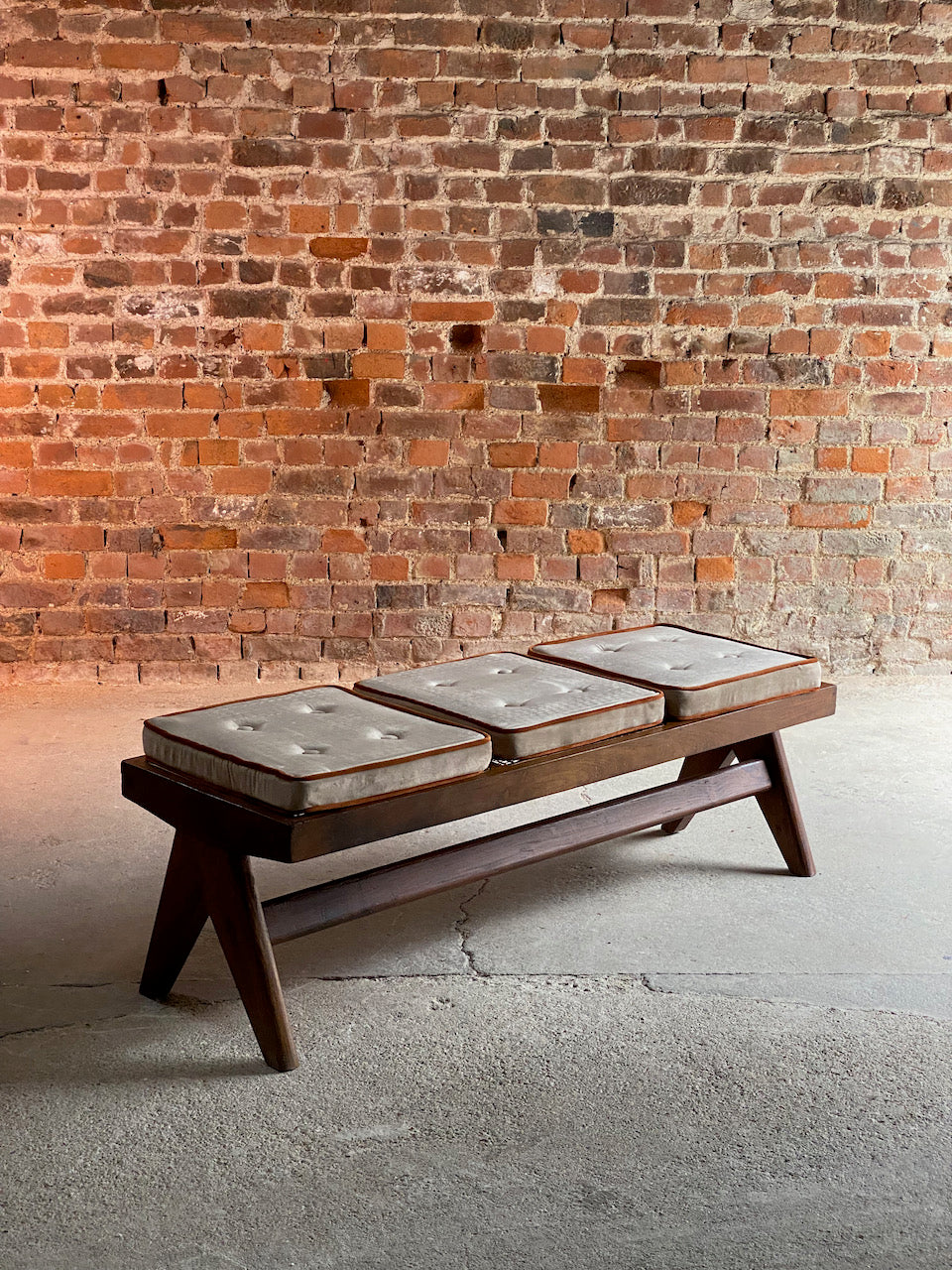 Pierre Jeanneret PJ-010905 Teak & Cane Bench (Banc En Teck)
SOLD
Pierre Jeanneret PJ-010905 Teak & Cane Bench (Banc En Teck)

Material: Teak and Cane

Country of origin: Chandigarh, India

Age: Circa 1955-56

Description: Bench in solid teak and woven cane, caned rectangular seat resting on two asymmetrical "Compass" type legs connected by a crosspiece just below the seat.

Provenance: "M.L.A. Hostel" (hostel for civil servants), and "M.L.A. Flat" (residence for civil servants) in Chandigarh, sectors 3 and 4.

Restorations: This item has been restored in Chandigarh, India to the highest possible standards and to the exact authentic specifications as to when the item was originally made, whilst importantly retaining all historical marks, scuffs, character and patina.

Reference material: Catalogue Raisonné Du Mobilier, Jeanneret Chandigarh by Jacques Dworczak by Assoline, Page 176