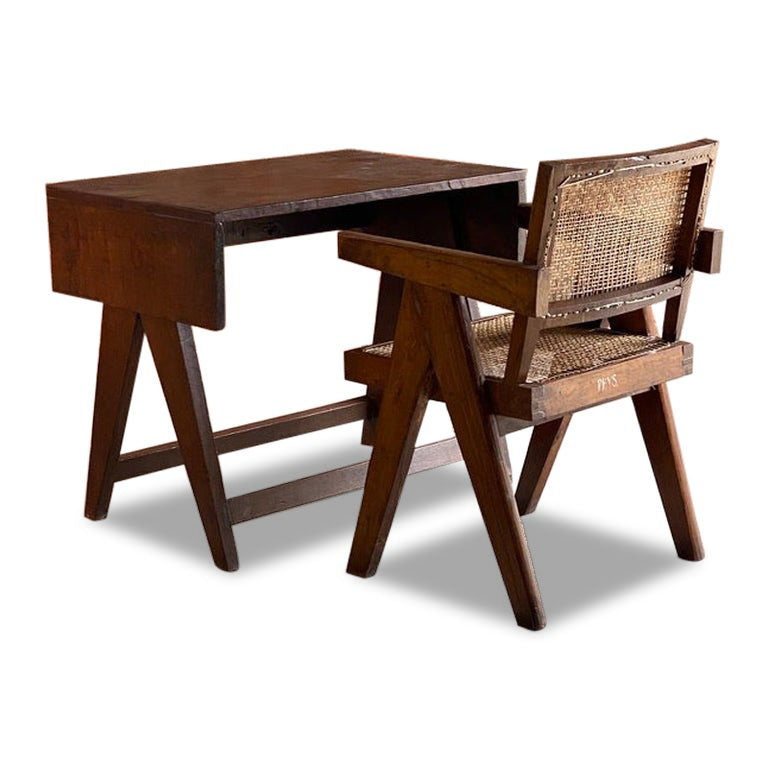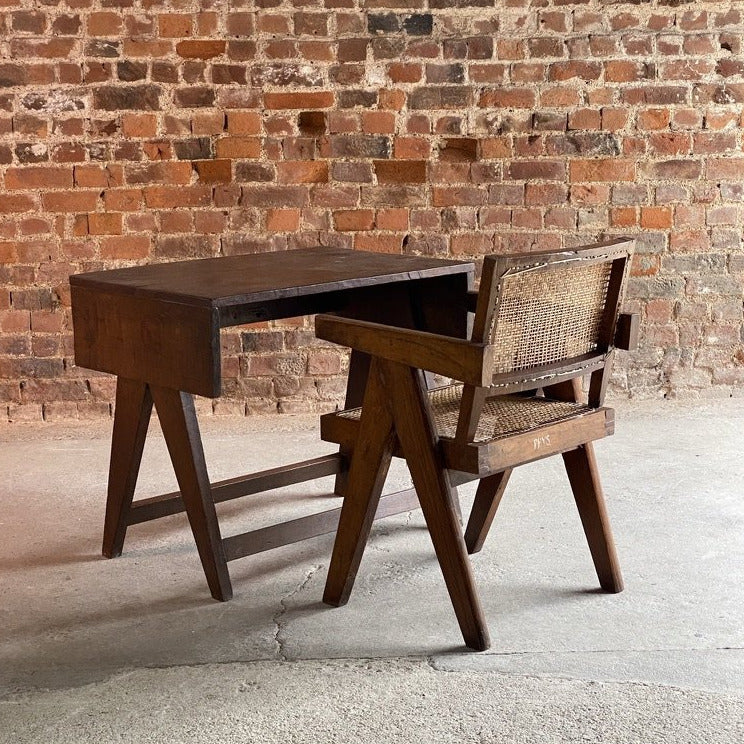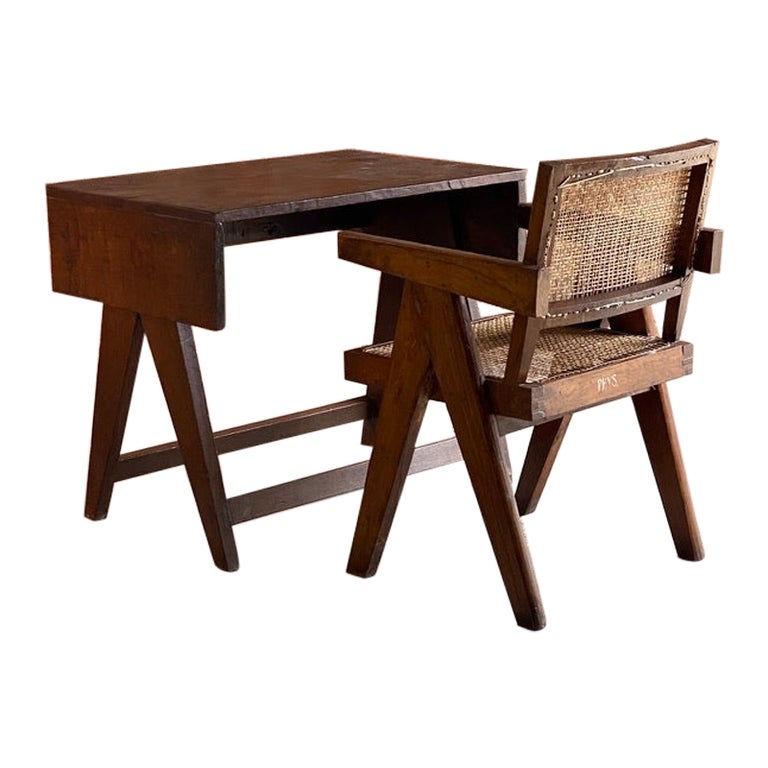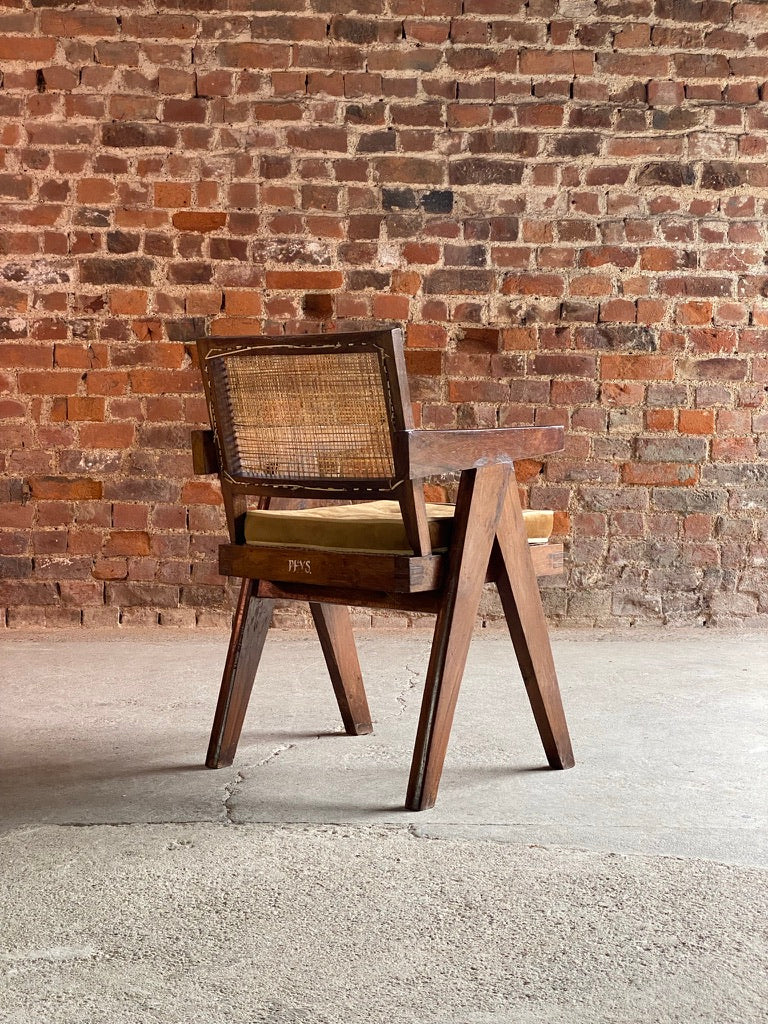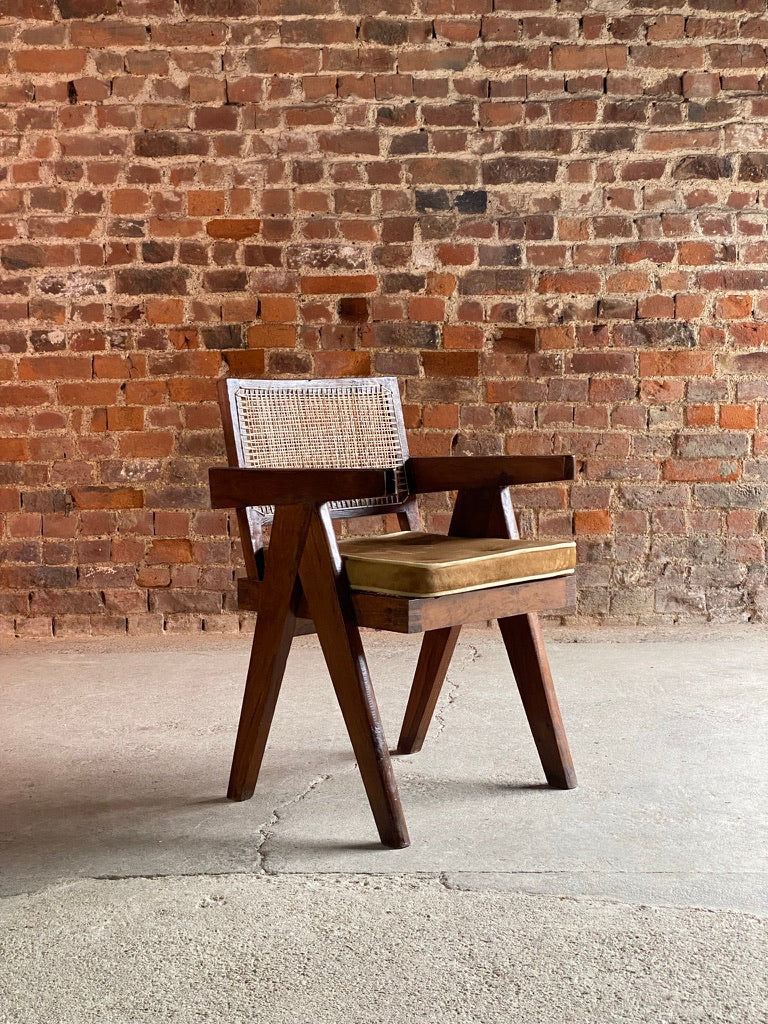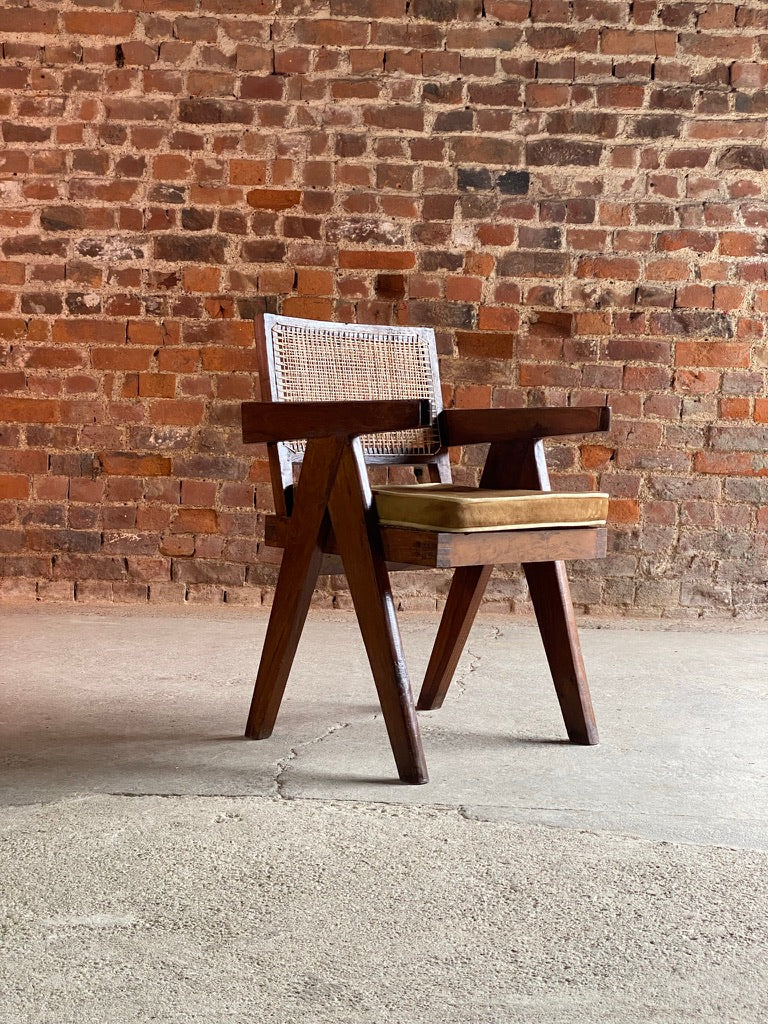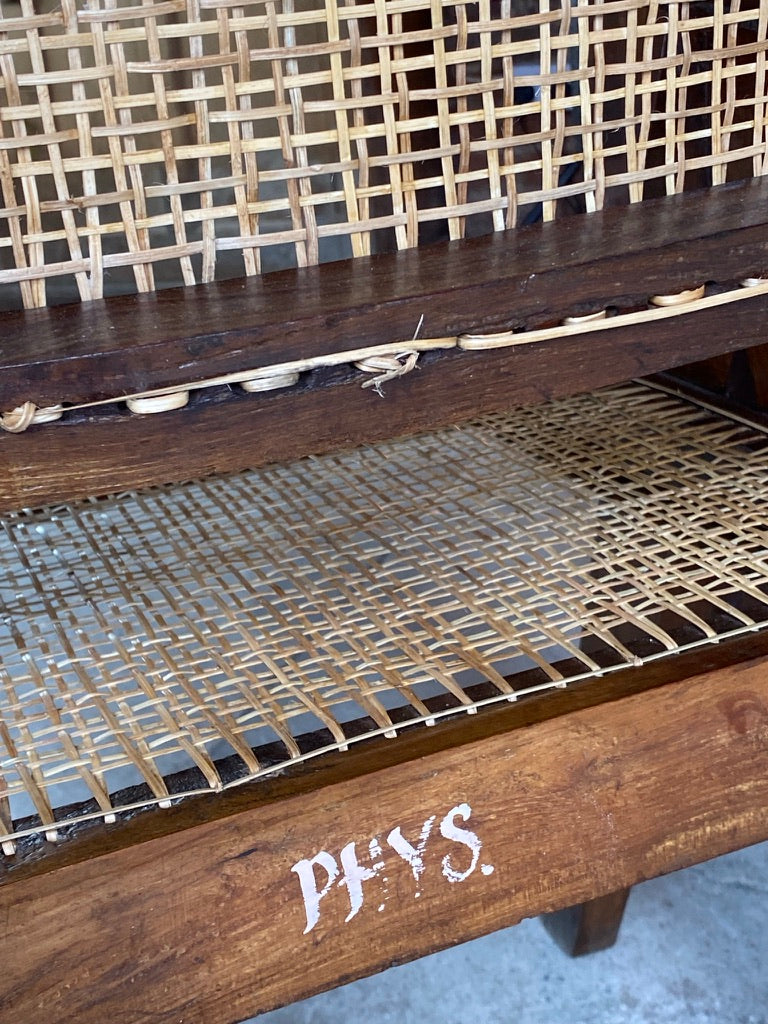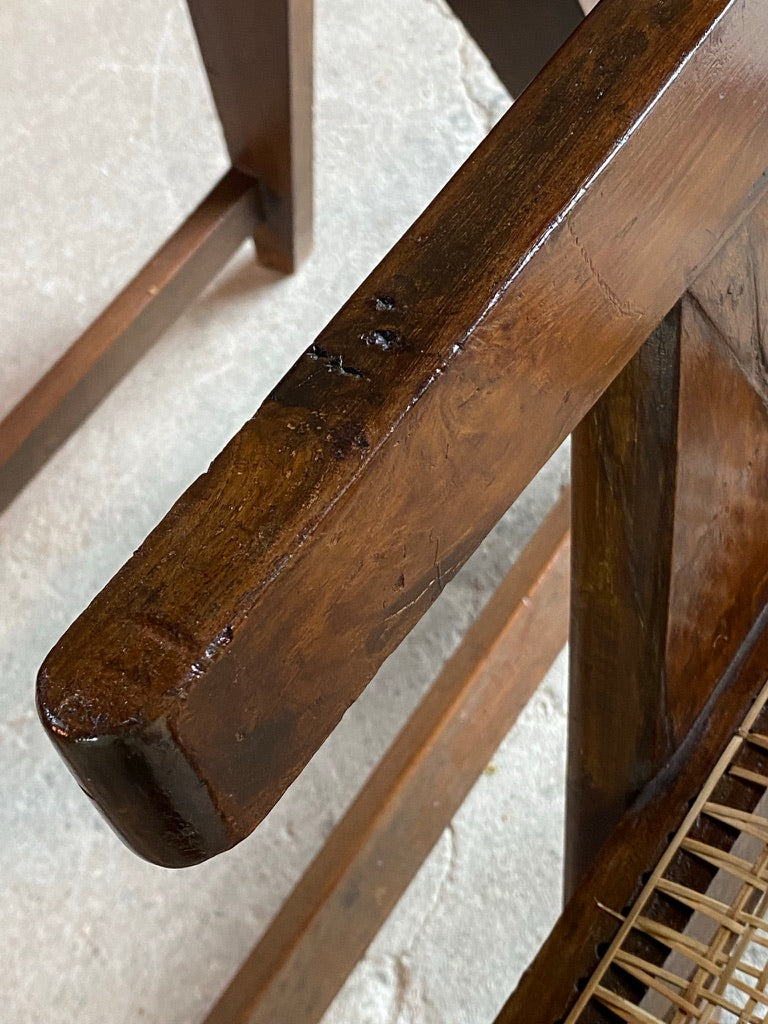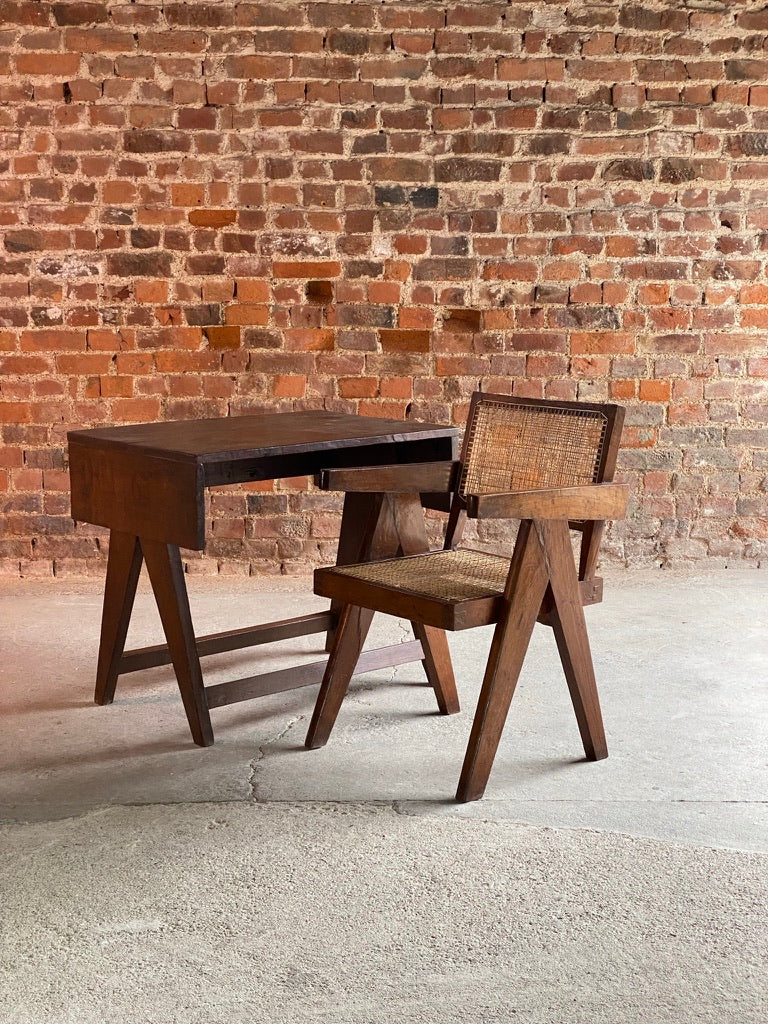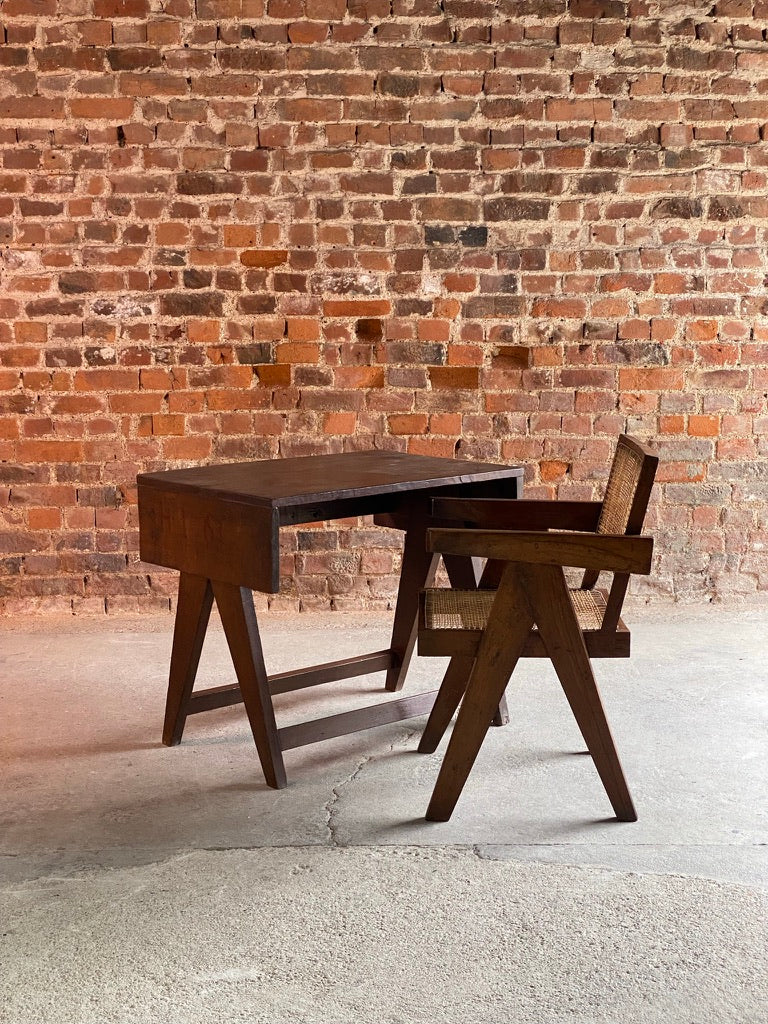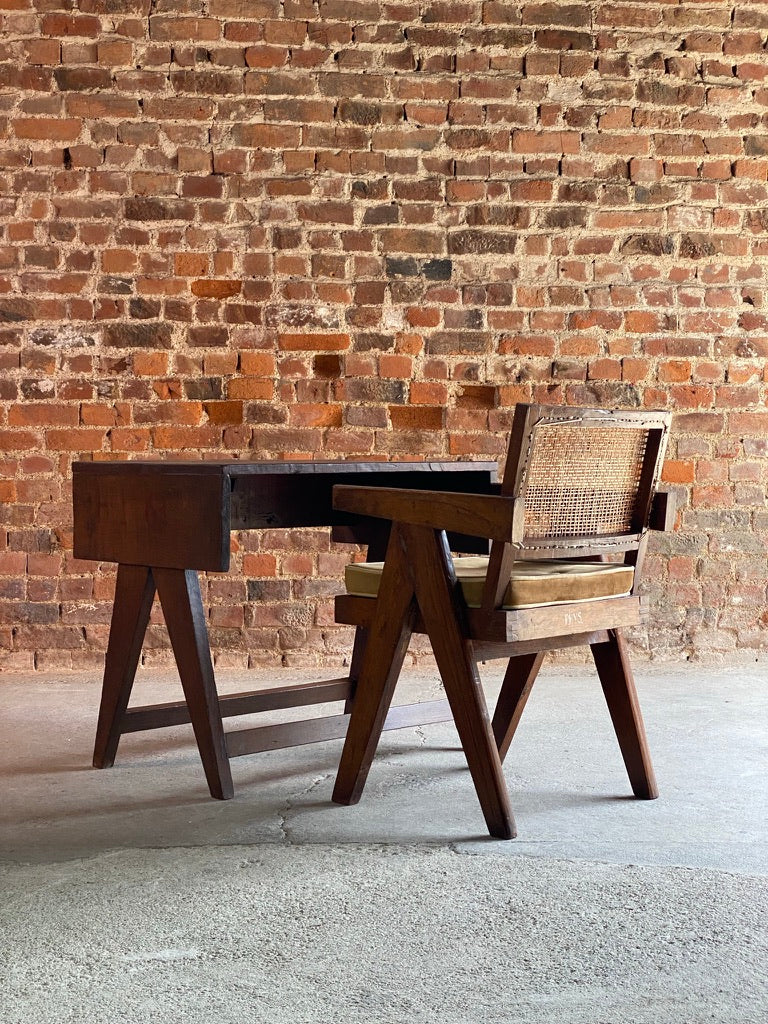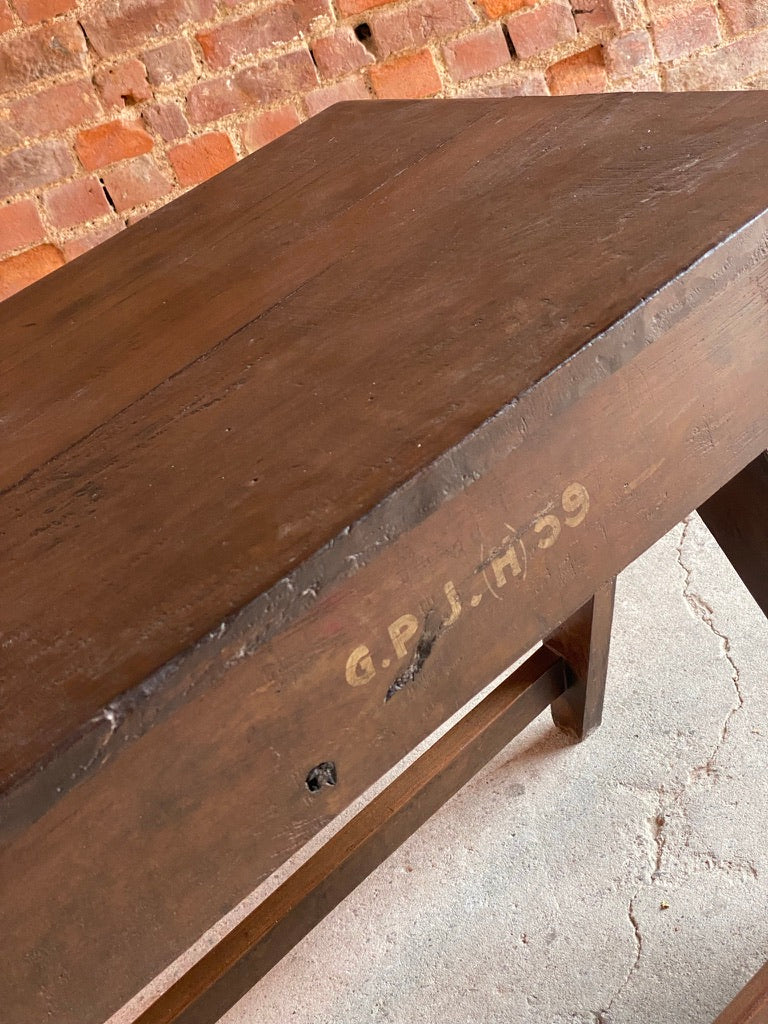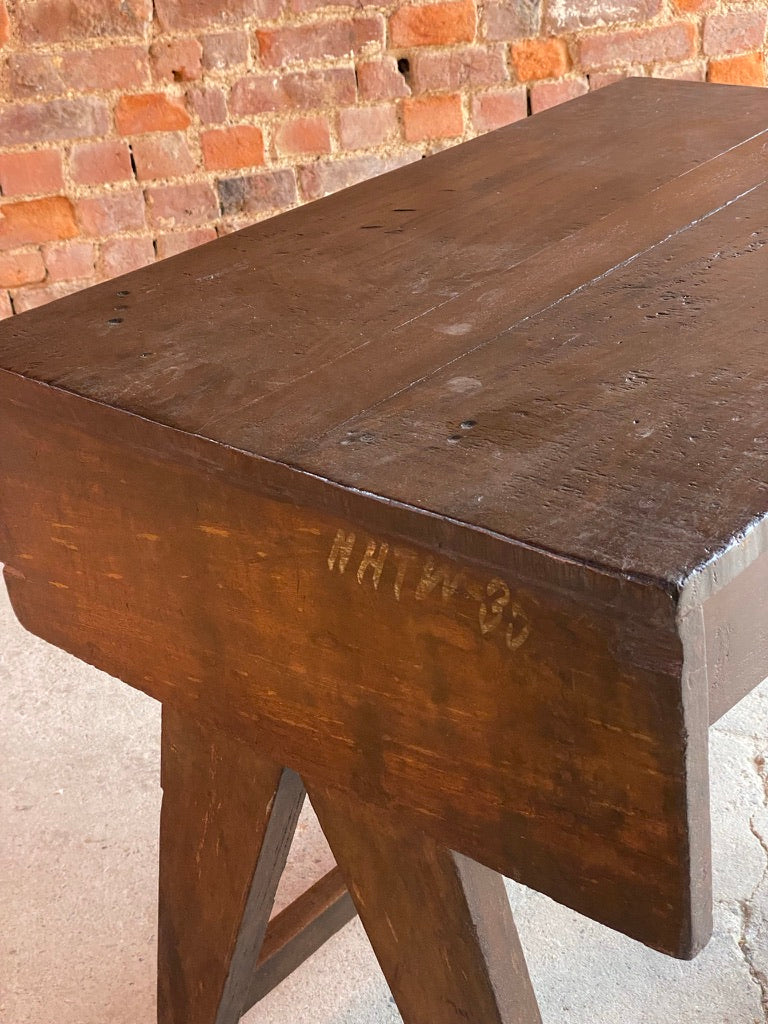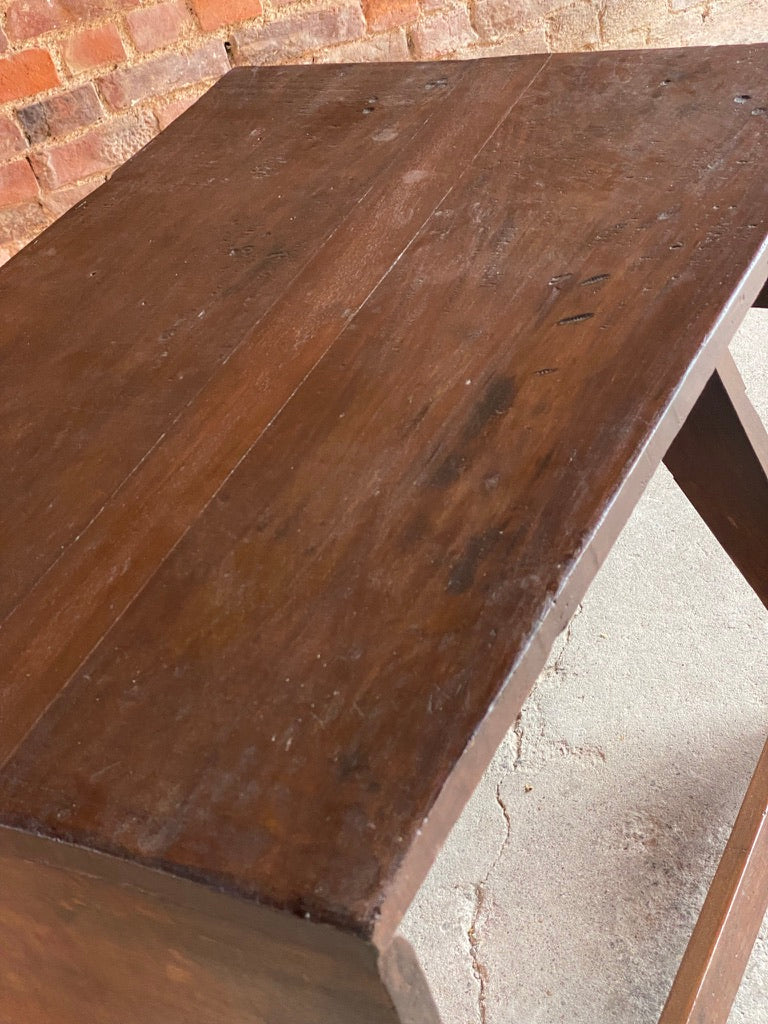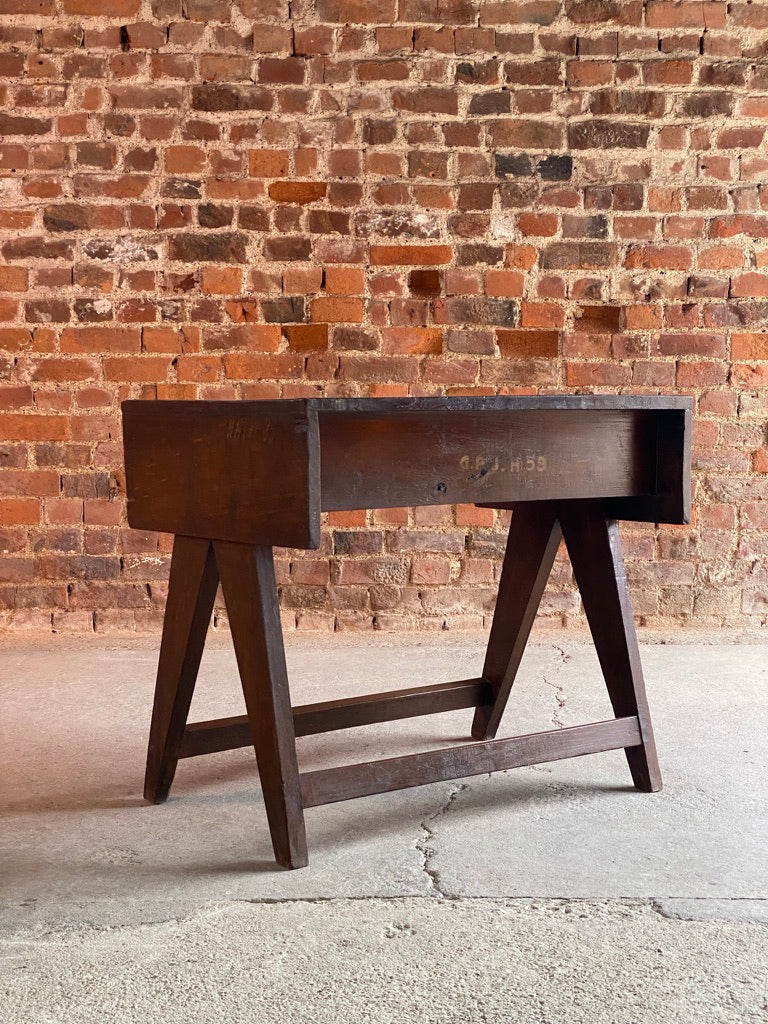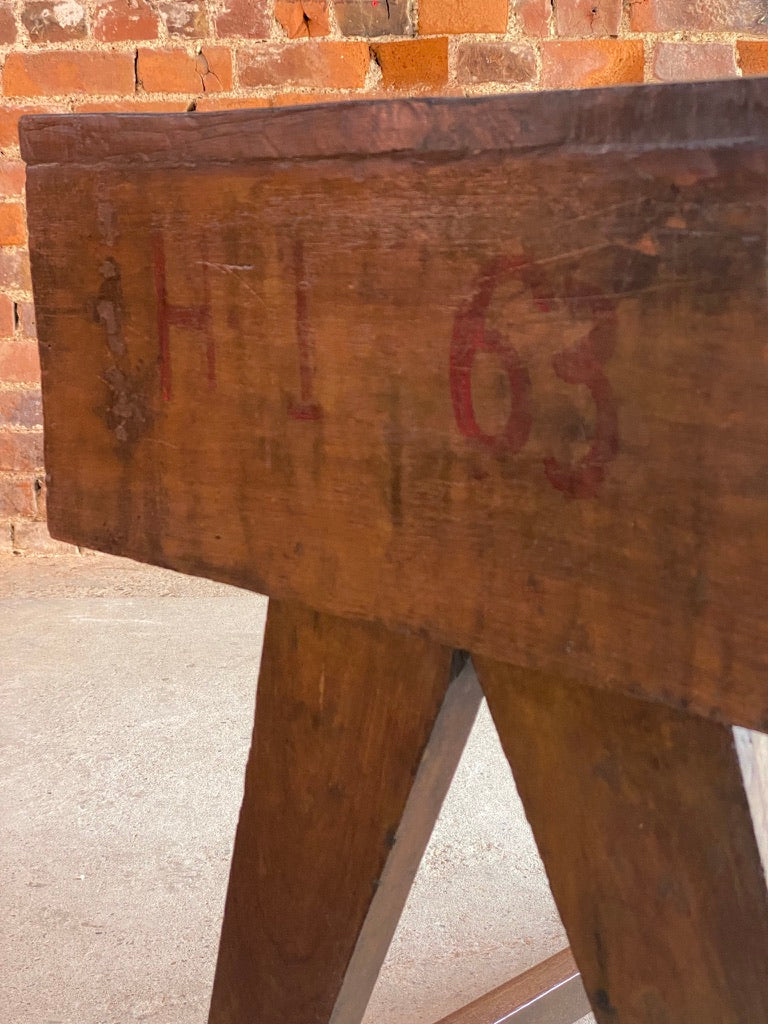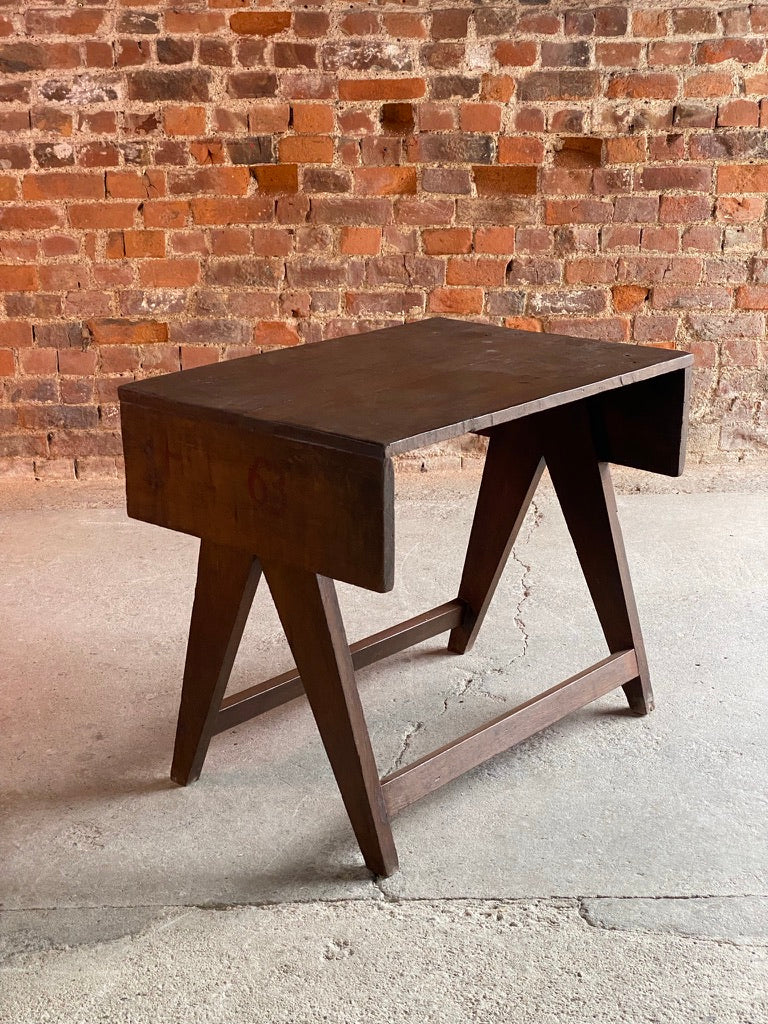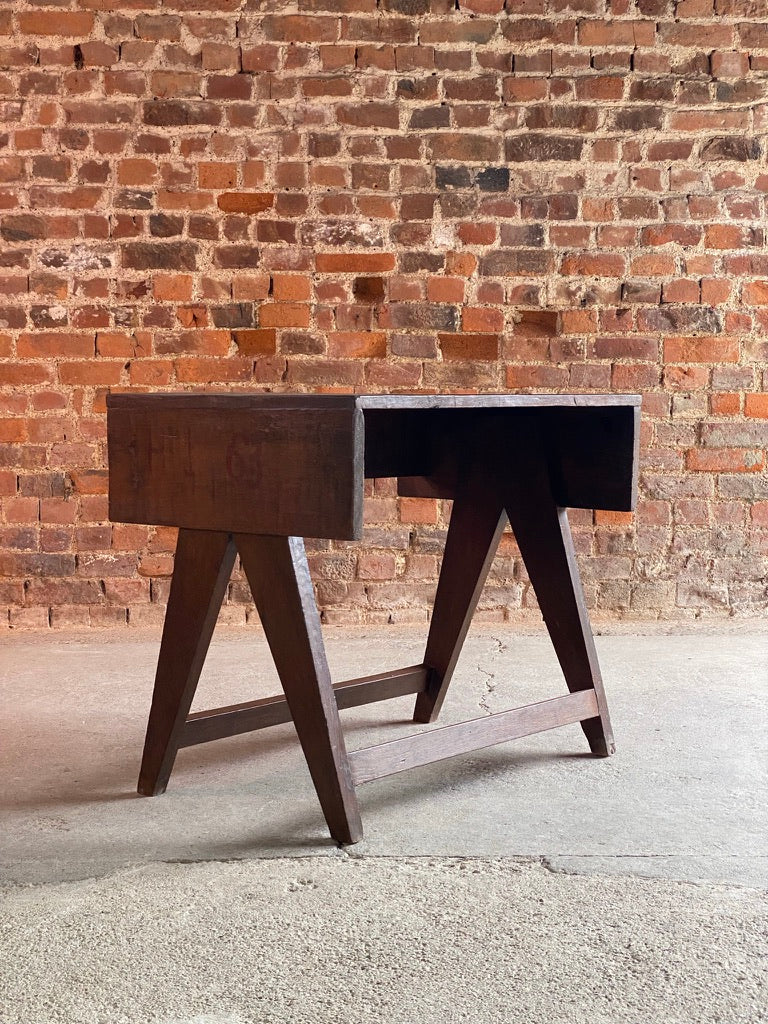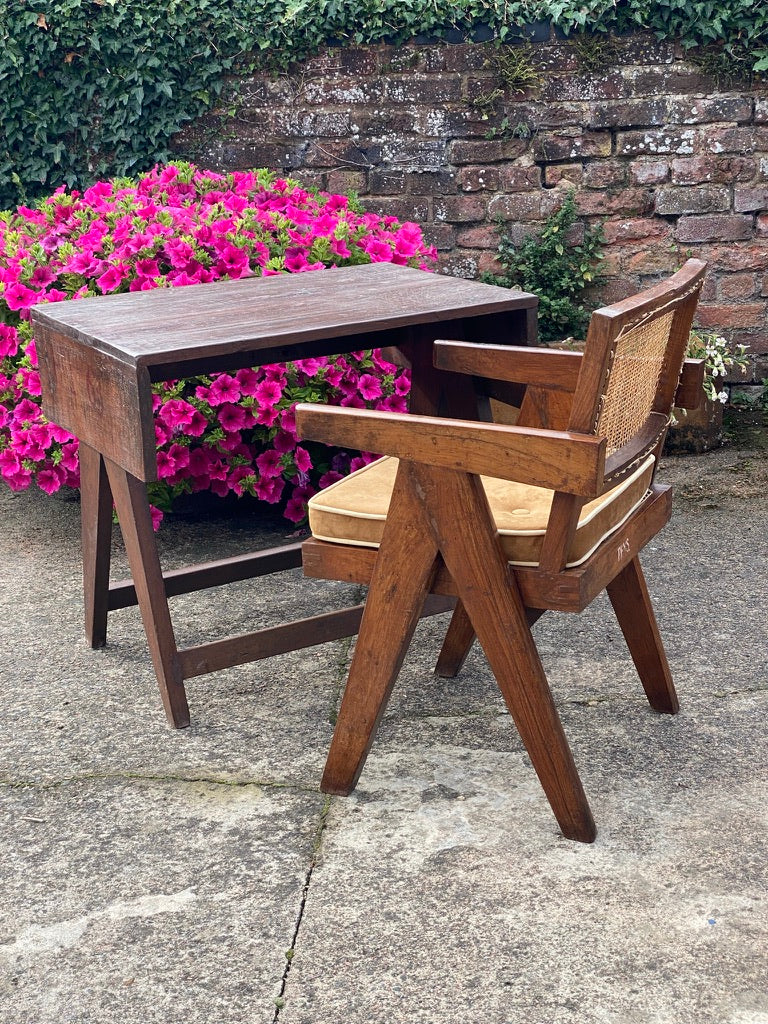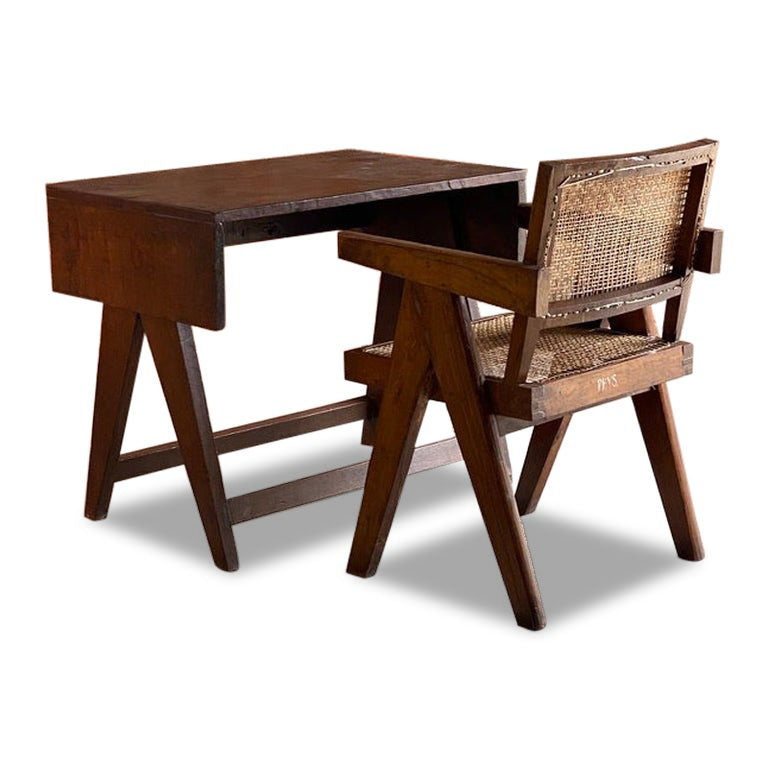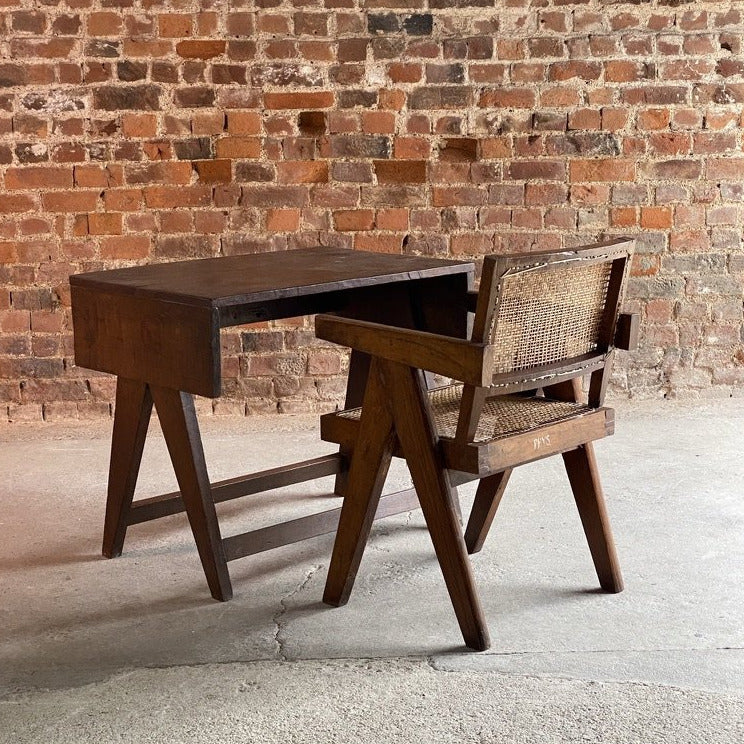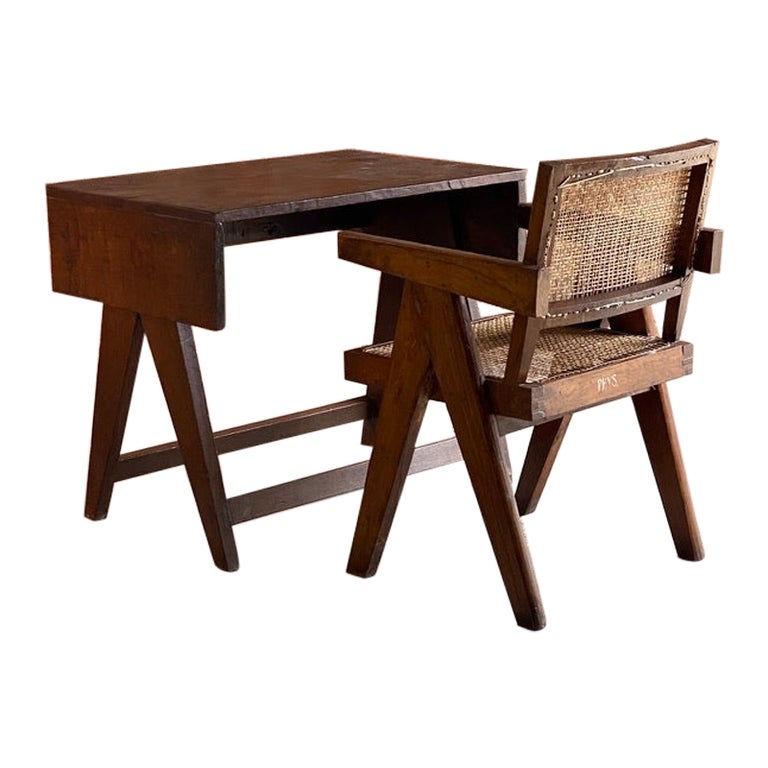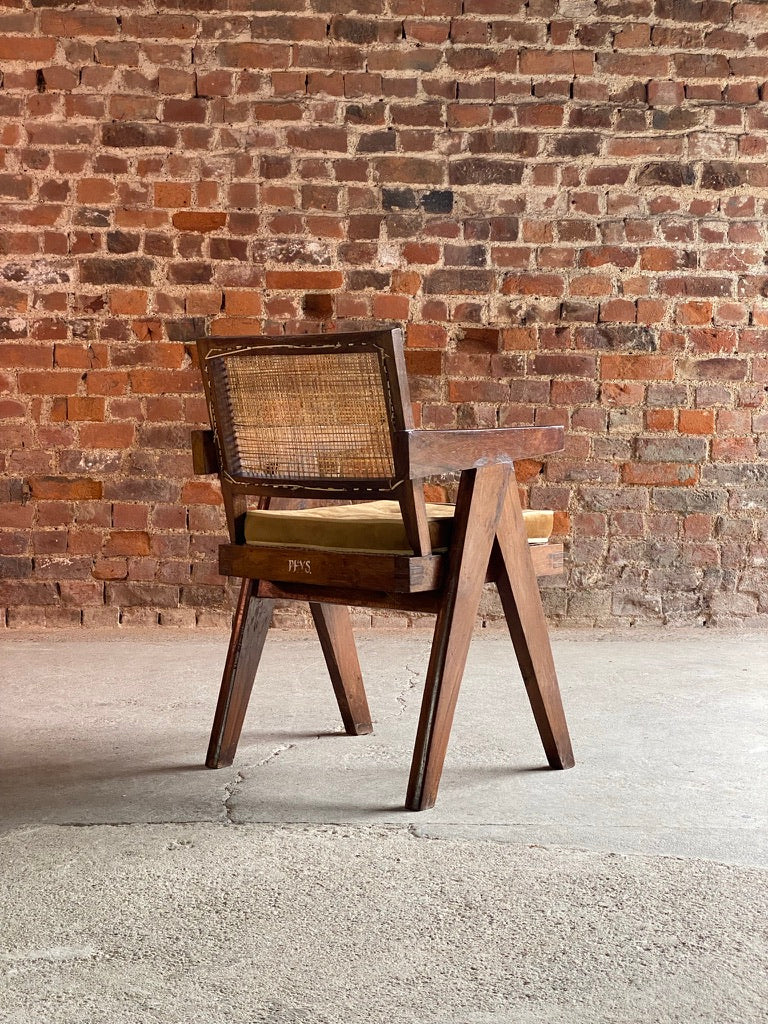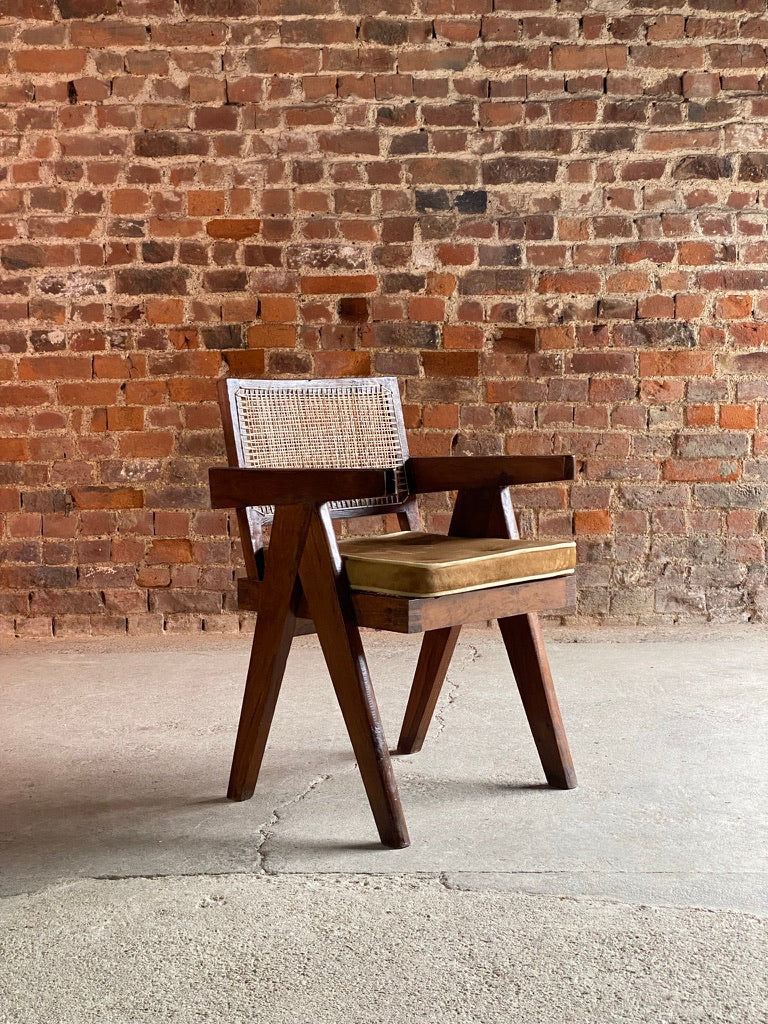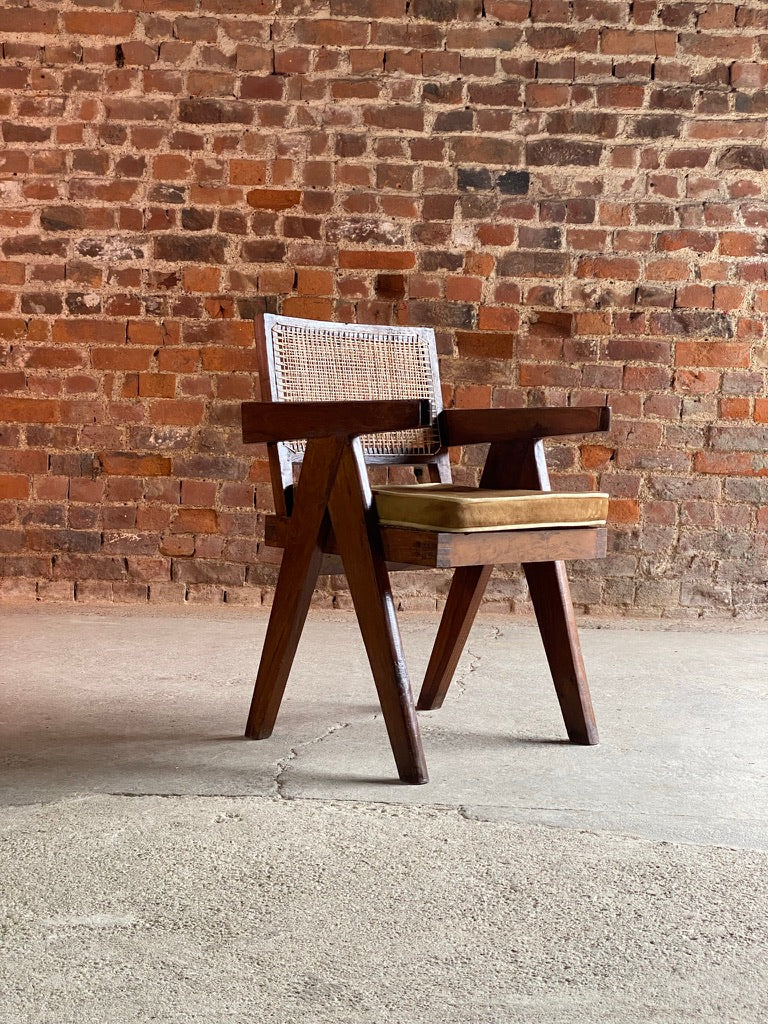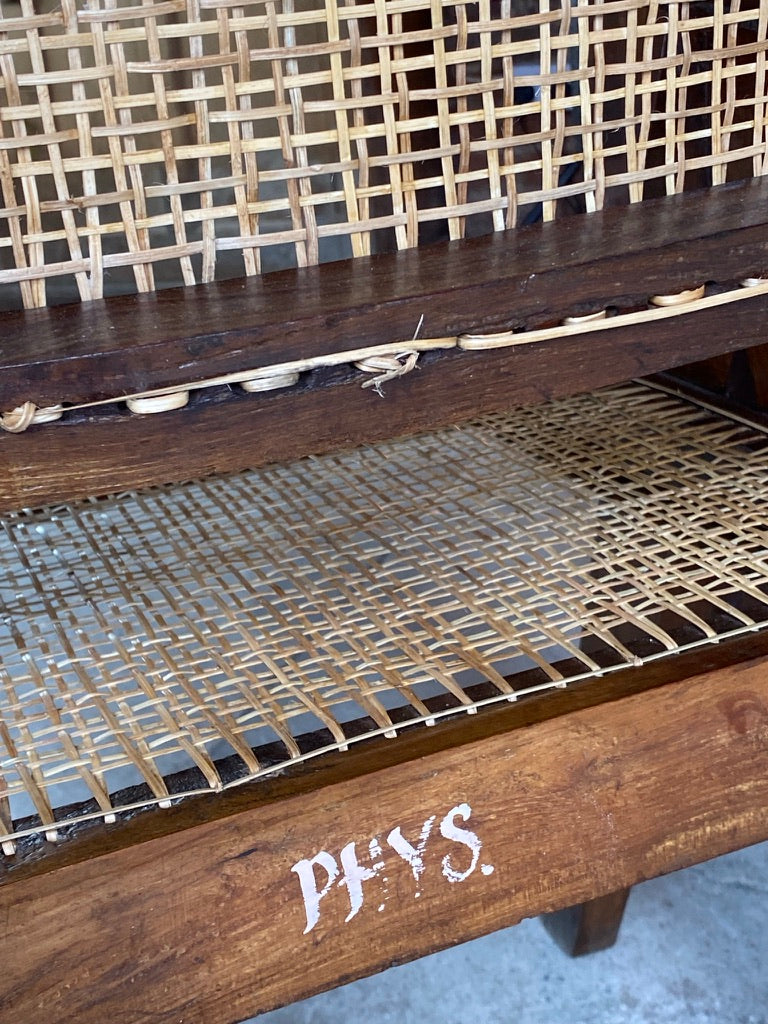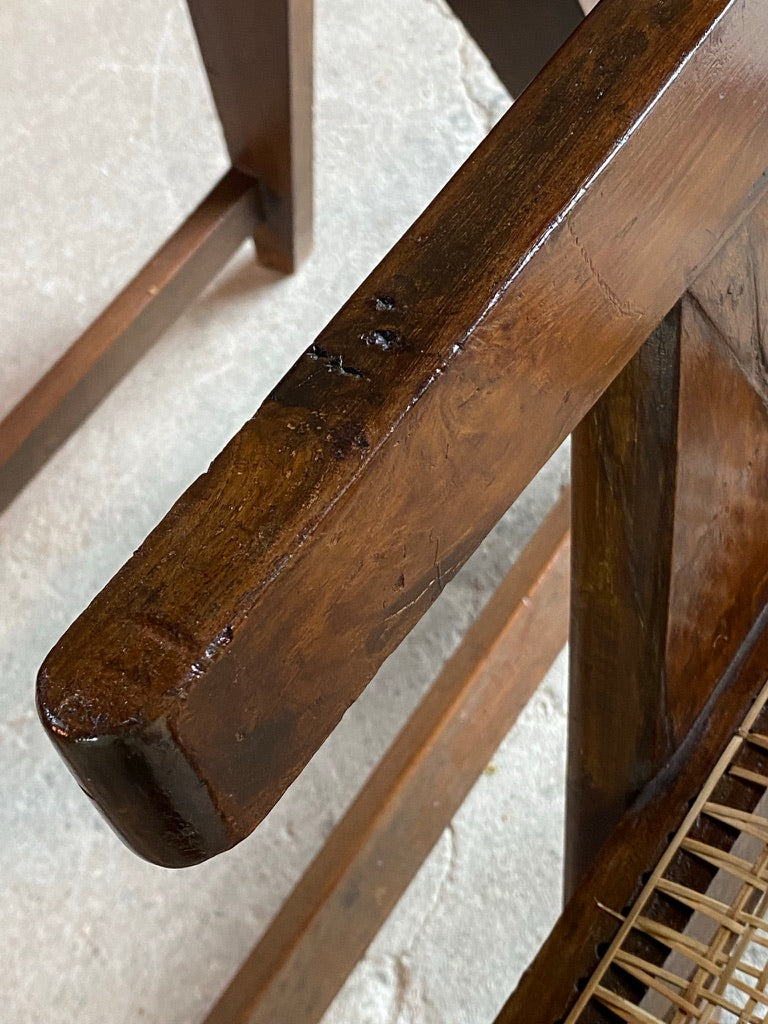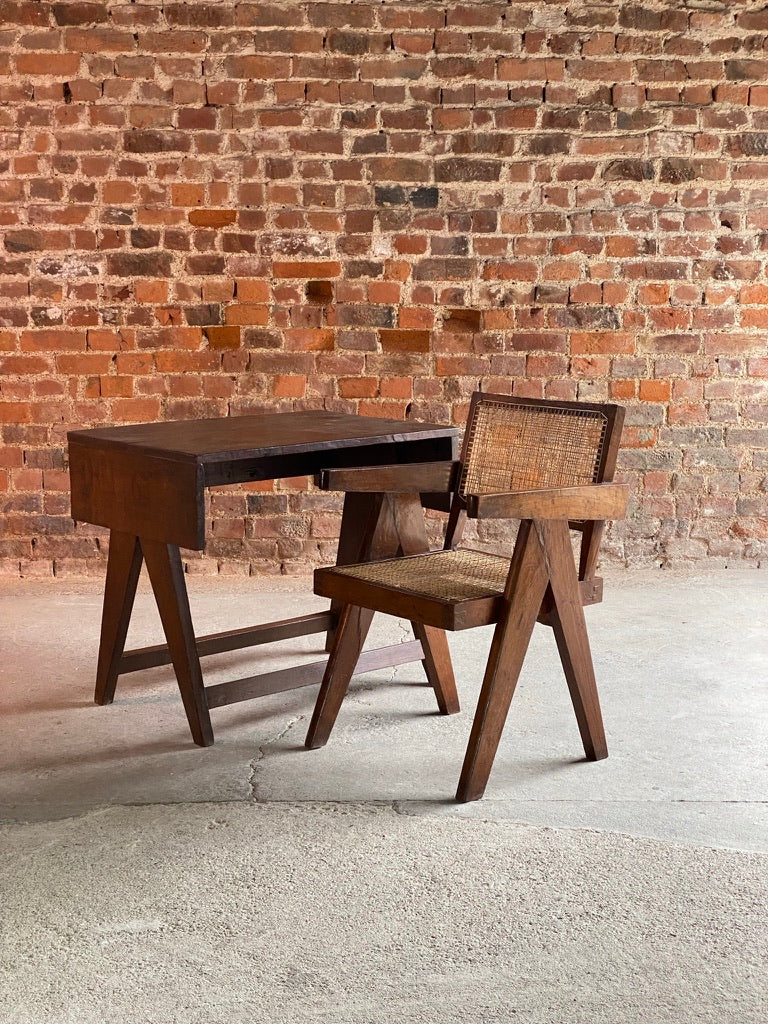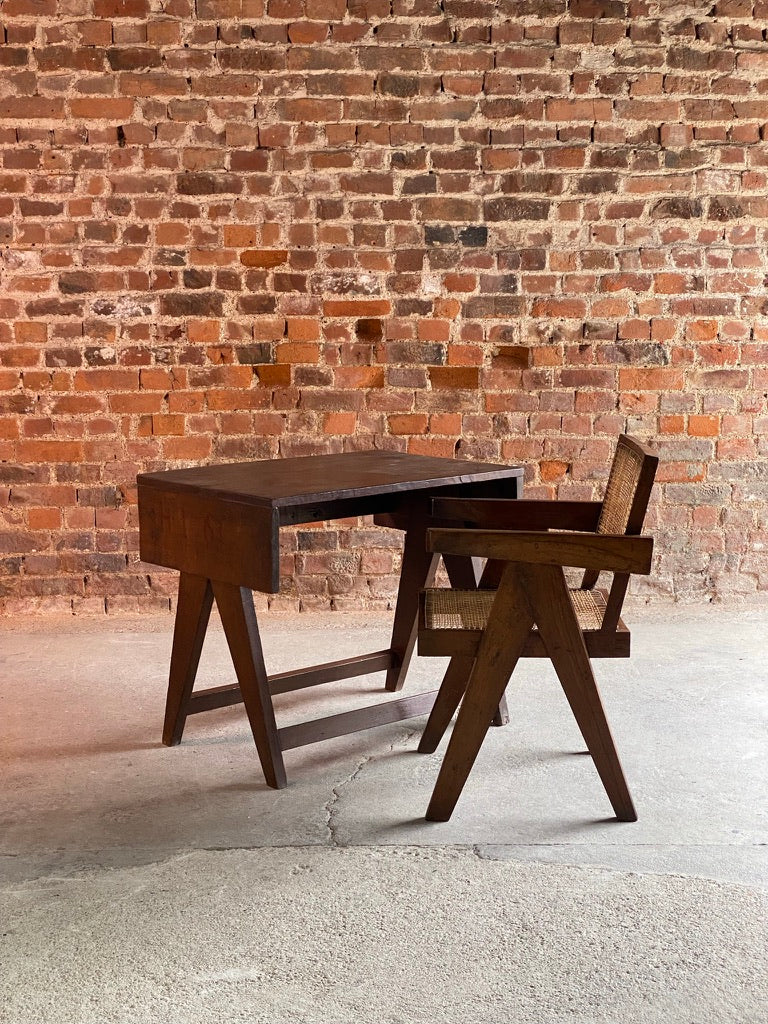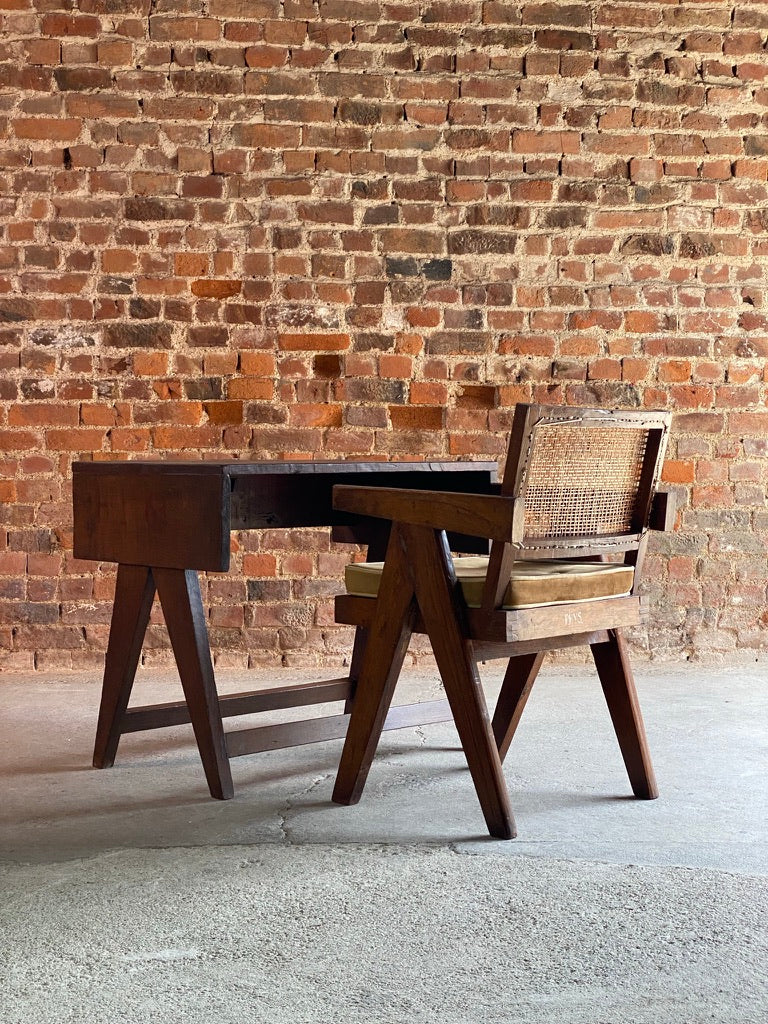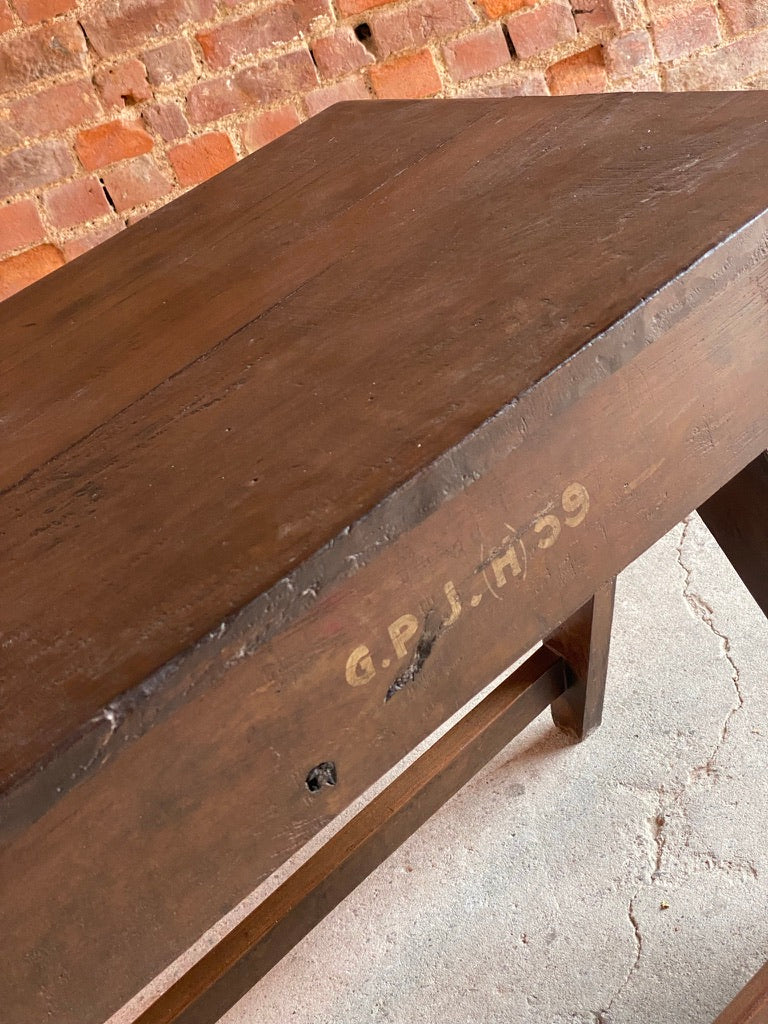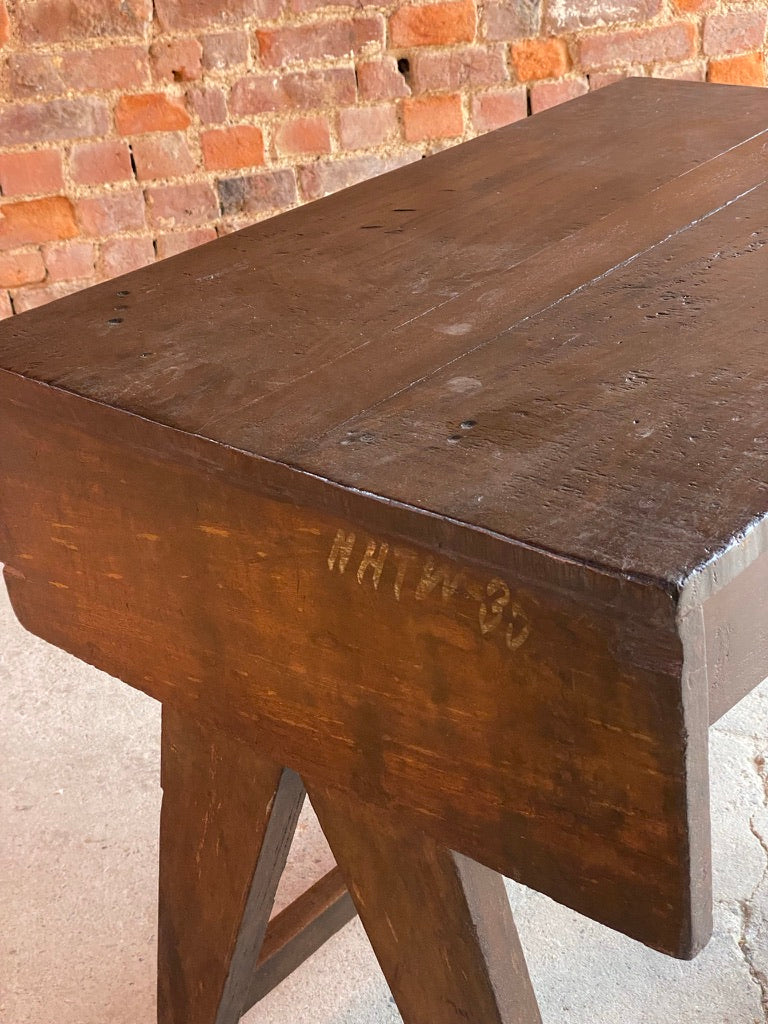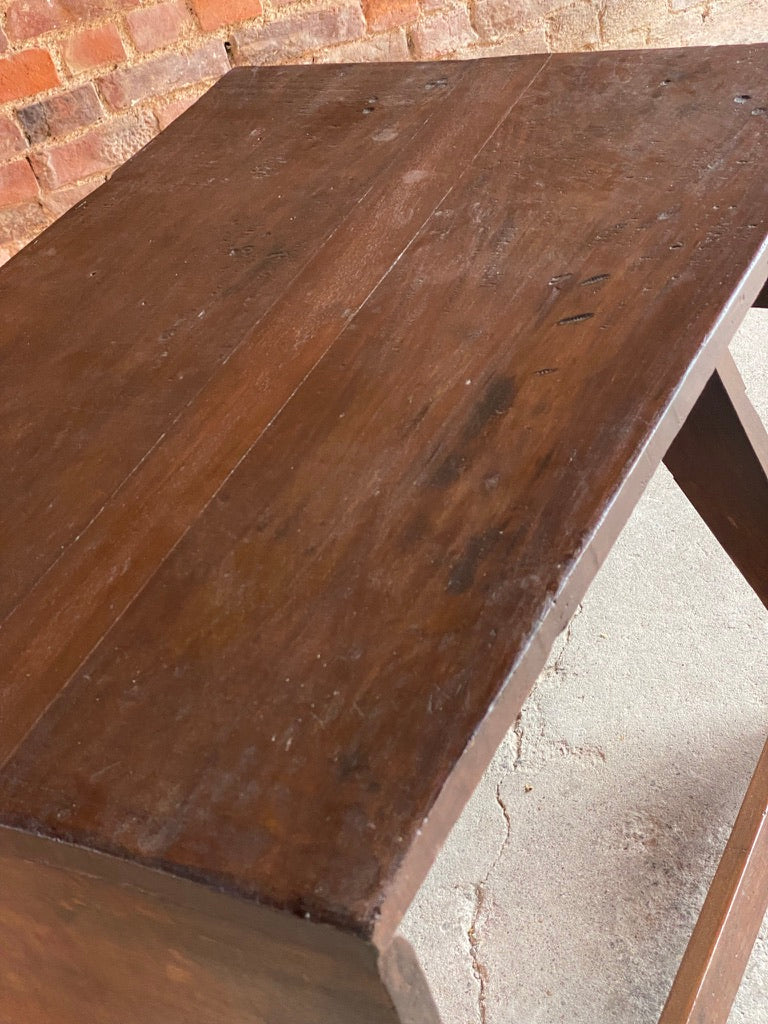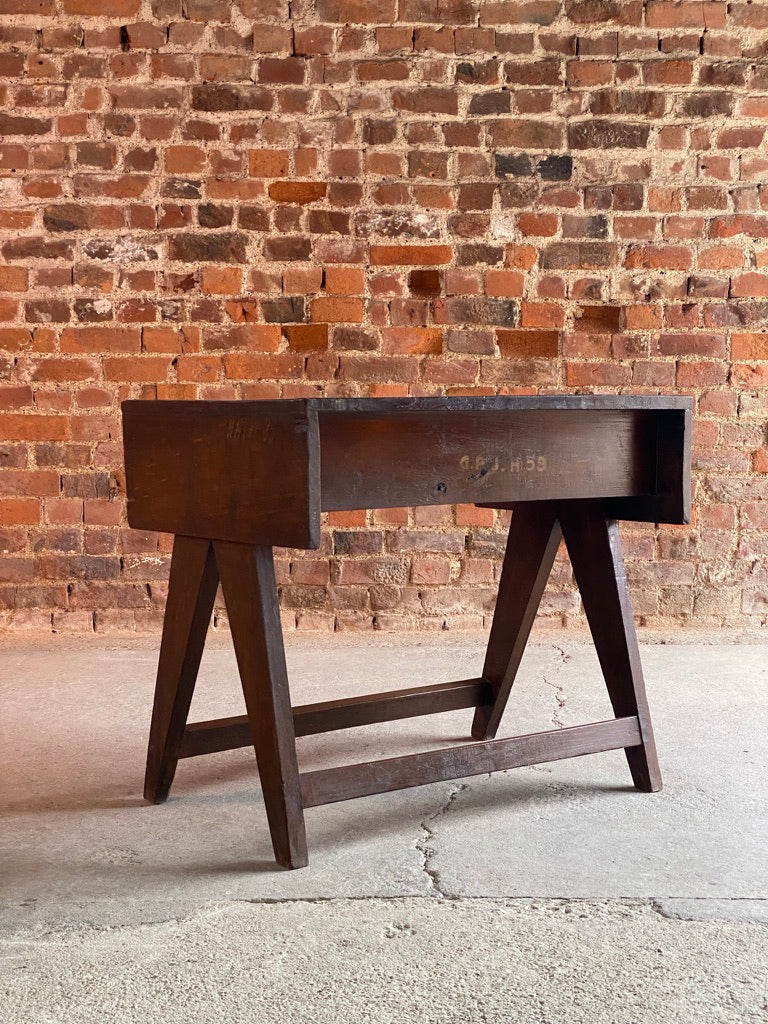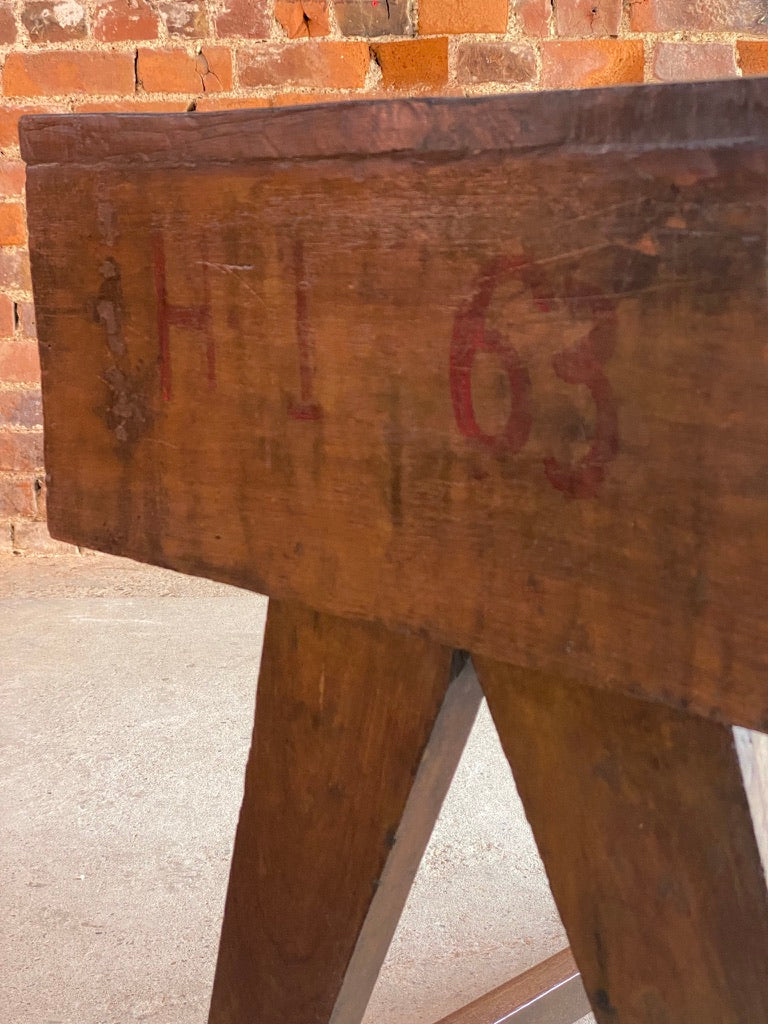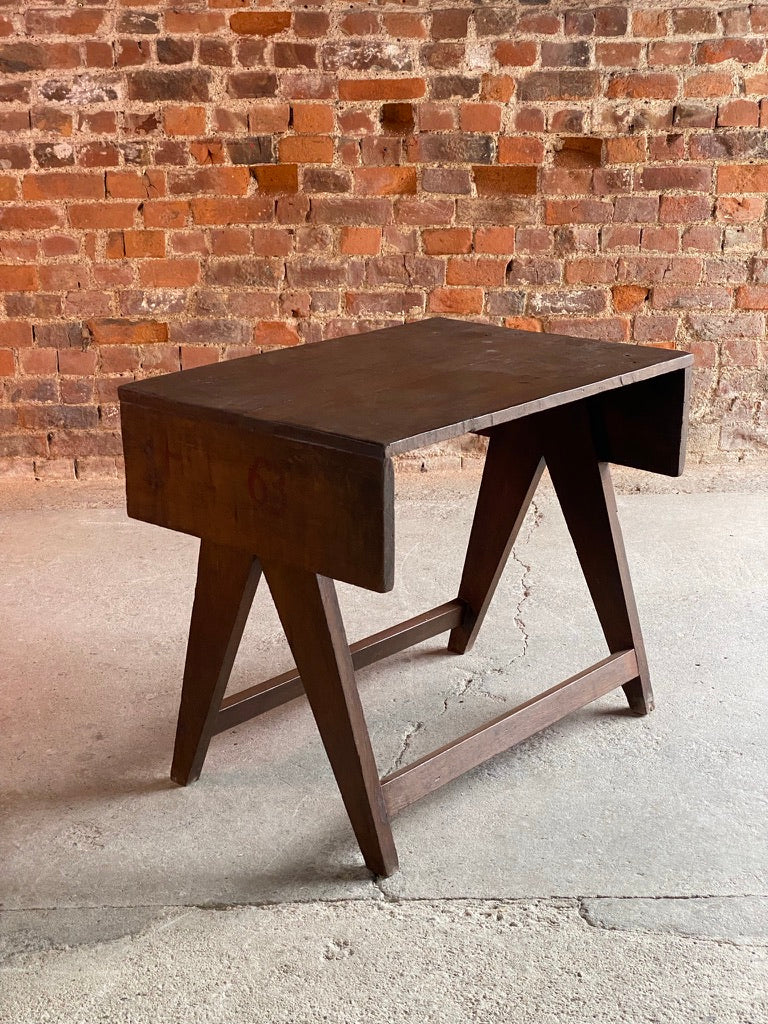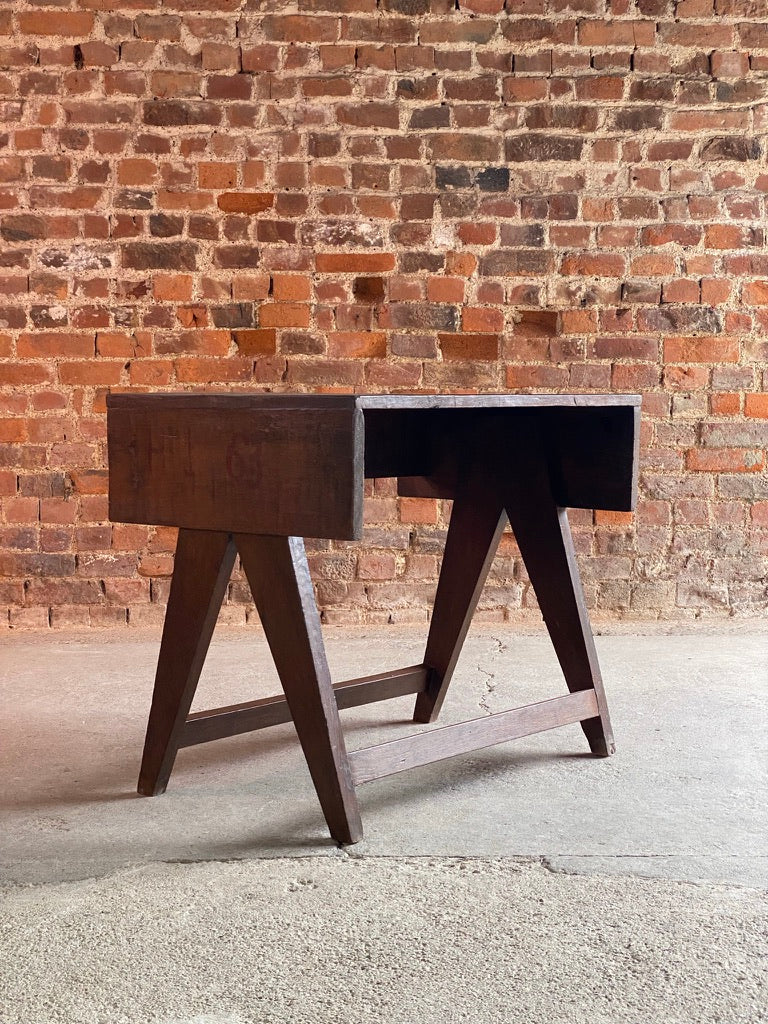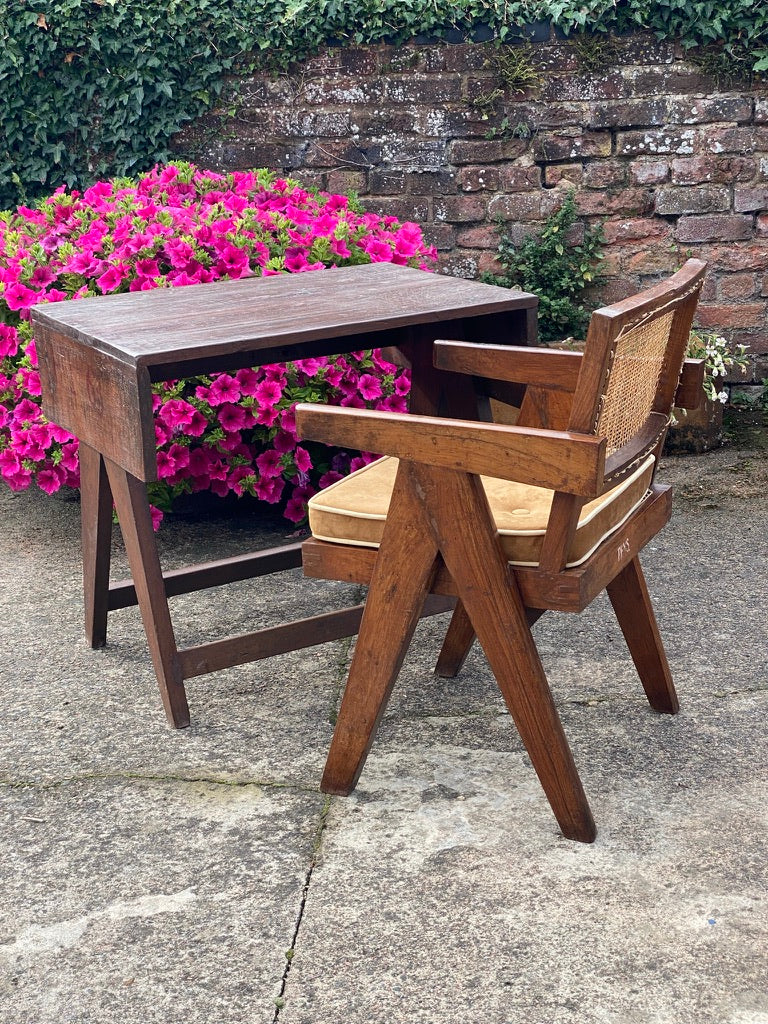 Pierre Jeanneret Student Desk and Office Chair Chandigarh India Circa 1959
SOLD
Magnificent set of mid twentieth century original Pierre Jeanneret Student Desk Model PJ-BU-08-A (Bureau En Teck) and Office Chair Model PJ-010101T (Fauteuil En Teck) Chandigarh India, circa 1959, each item is marked with inventory letters and numbers denoting designation, the student desk in solid teak with rectangular top with drop down sides supported by a pair of 'Compass' type flat profiled inverted 'V' legs united by a double stretcher to base,  the chair also known as the 'Office Cane Chair' in solid teak with seat and back rest with hand braided cane work, signature style 'Compass' double inverted flat profiled  'V' leg assembly, with a slightly inclined curved backrest, the chair comes with a custom made buttoned seat cushion in brown velvet with cream piping, these items have been professionally and sympathetically restored in Chandigarh in accordance with original specifications whilst retaining all original marks, scuffs, dents and patina, as with all of our Pierre Jeanneret furniture these items will come with an extensive set of pre restoration images and certificates of authenticity, reserve now.
Provenance
Desk: Panjab University sector 14 college of architecture in sector 12and various educational buildings in Chandigarh.
Chair: University housing at Panjab University,  sector 14 and administrative buildings Chandigarh, India 
Catalogue Raisonné Du Mobilier, Jeanneret Chandigarh by Jacques Dworczak by Assouline, Pages 100 & 247
Mid Century
Chandigarh
India
Original
Pierre Jeanneret
Student Desk
Model PJ-BU-08-A
Office Cane Chair
Model PJ-010101T
Custom made cushion
1959
Teak
Cane
Certificate of Authenticity
Pre Restoration Images
Investment
Practical & Beautiful
These items have been restored in Chandigarh, India to the highest possible standard and to the exact authentic specifications as to when the items were originally made whilst importantly retaining all historical marks, scuffs, dents, scratches and patina. 
Width: 31" / 79cm
Depth: 23/ 58cm
Height: 27.5" / 70cm
Floor to Knee: 26" / 67cm
Width: 20" / 51cm
Depth: 19" / 48cm
Height: 31.5" / 80cm
Floor to seat: 16.5" / 42cm
Floor to Arm: 25.5" / 65cm