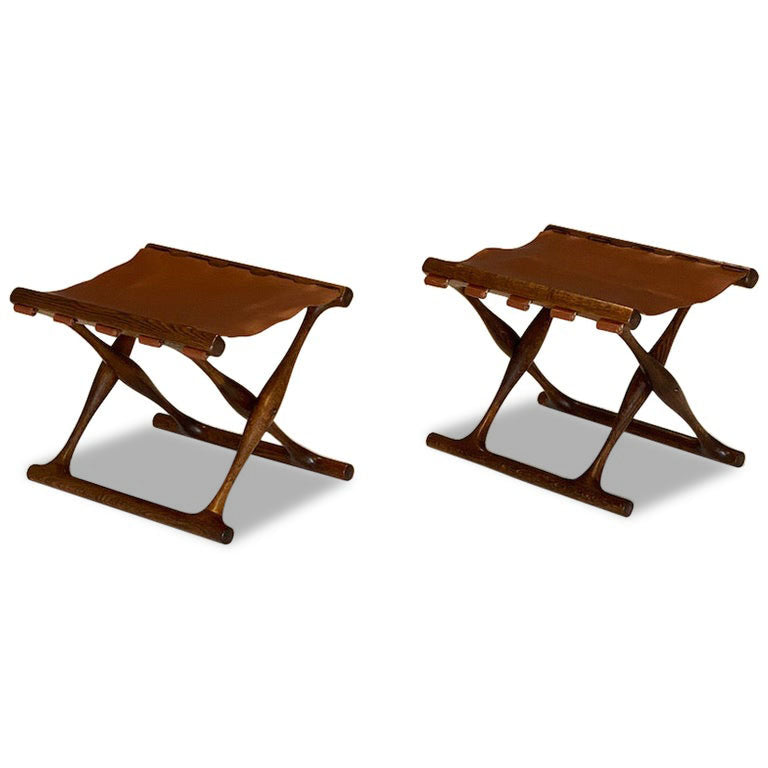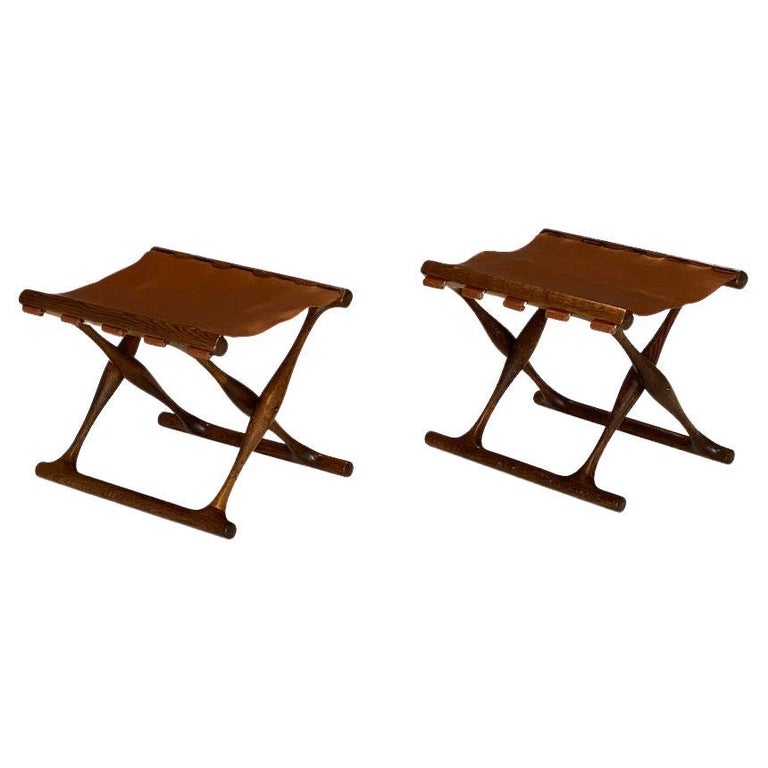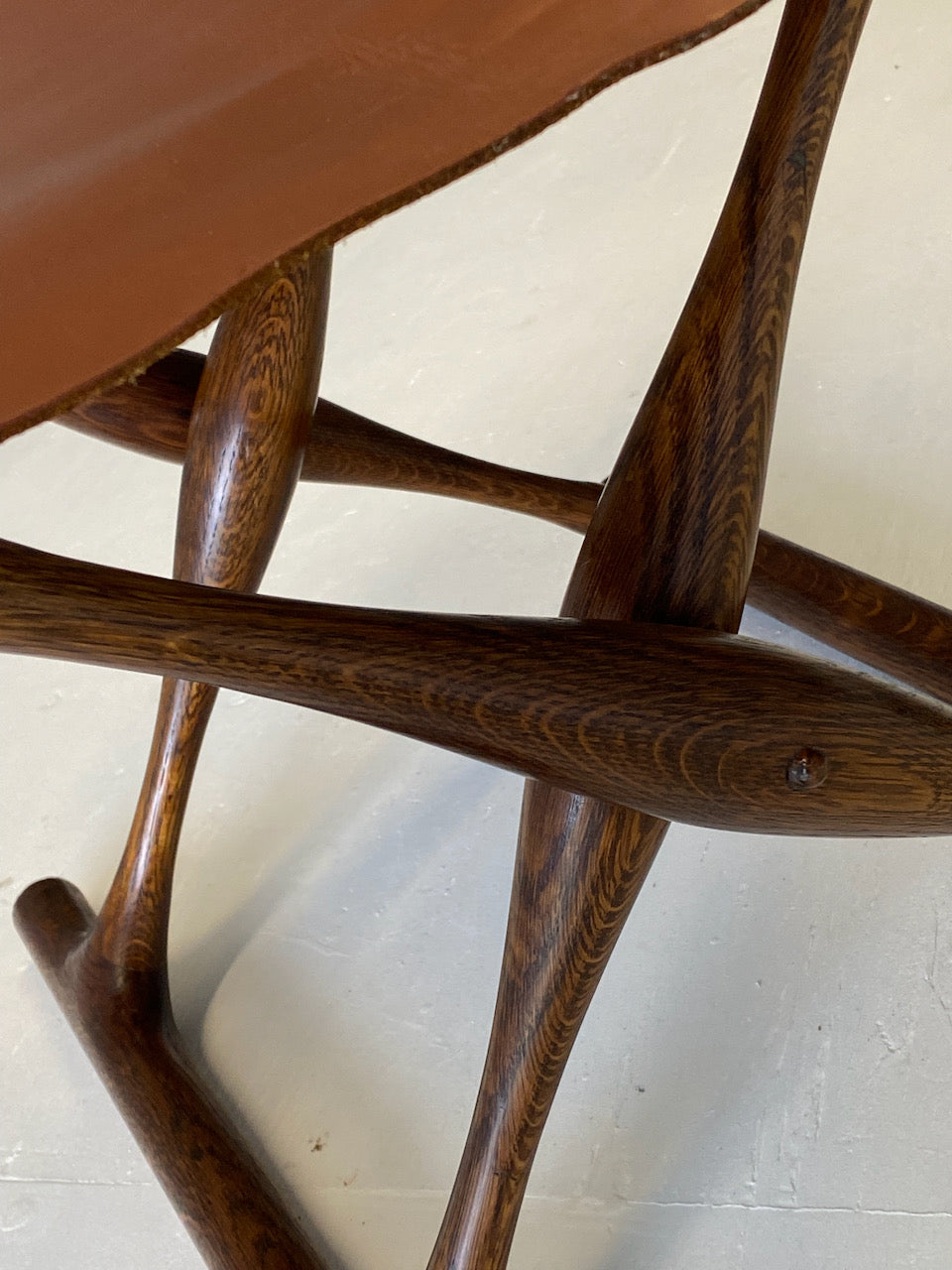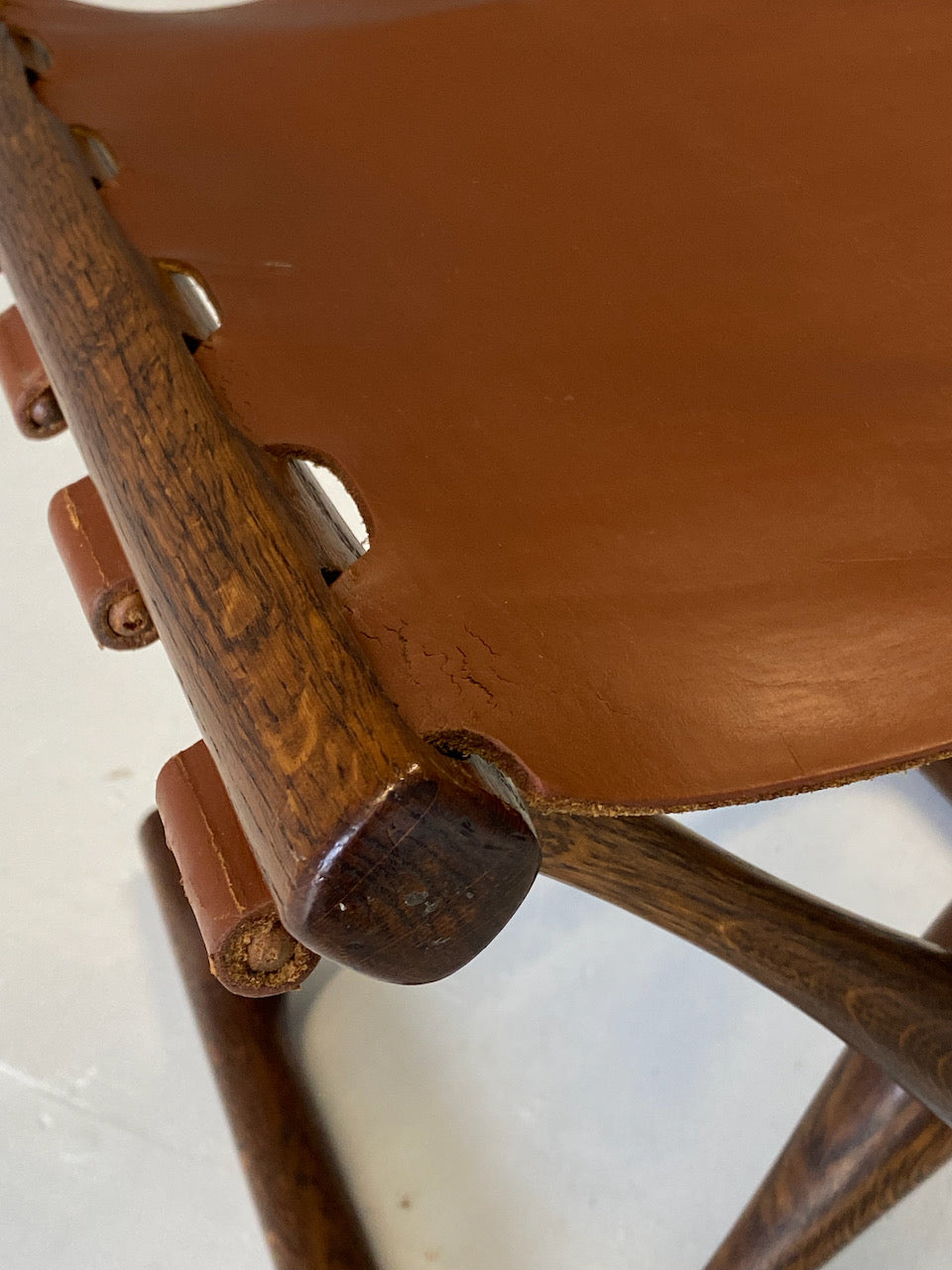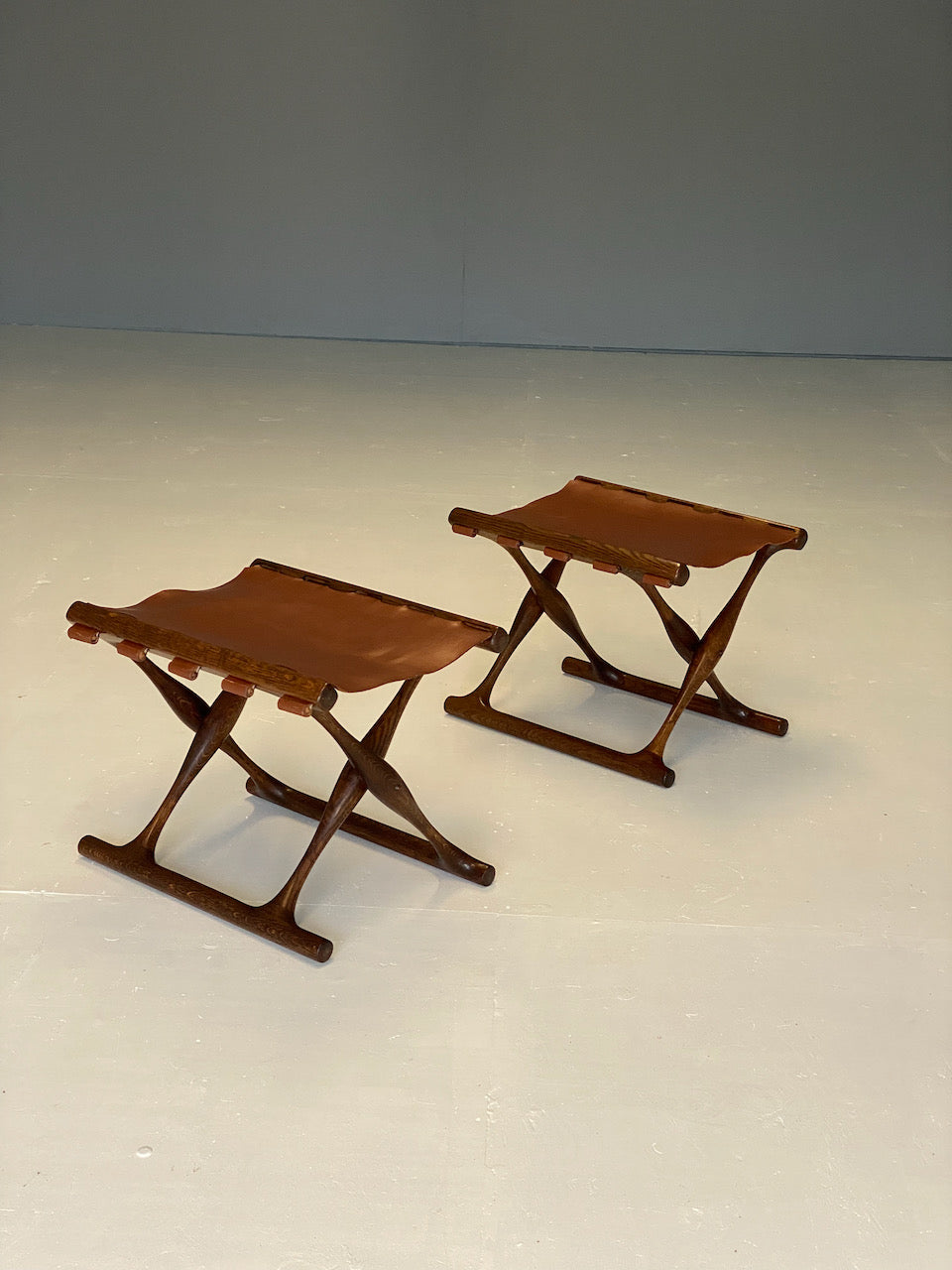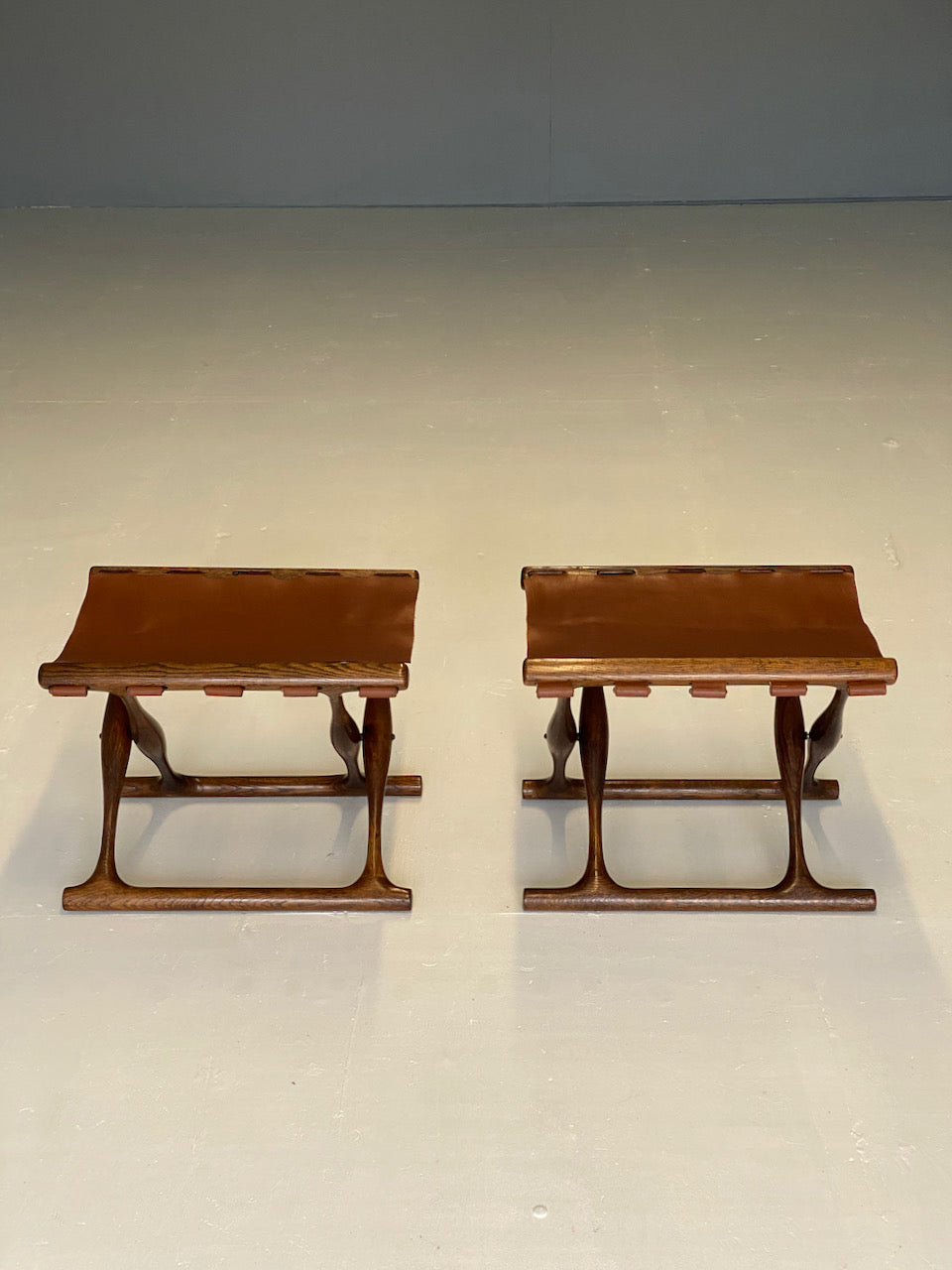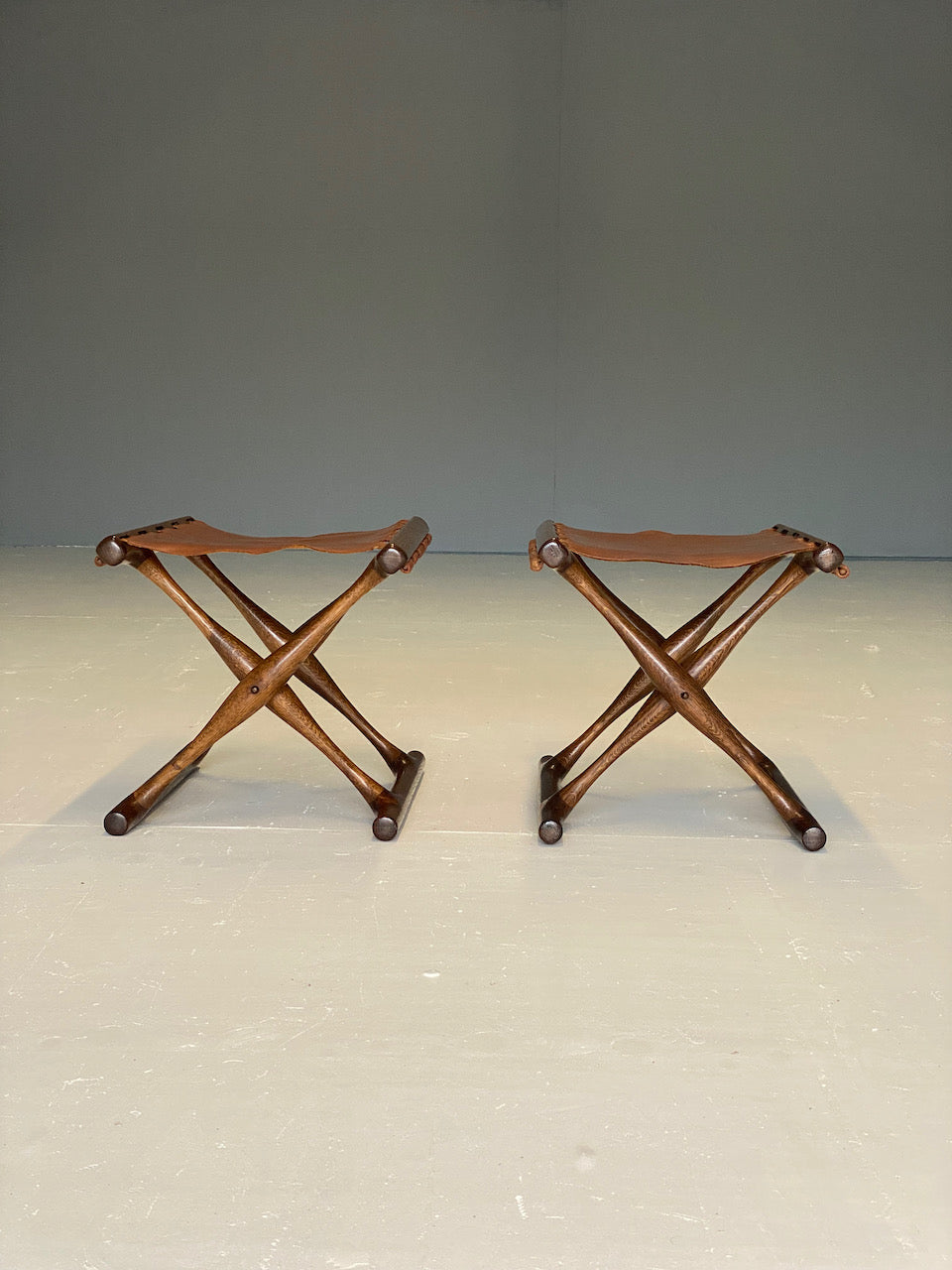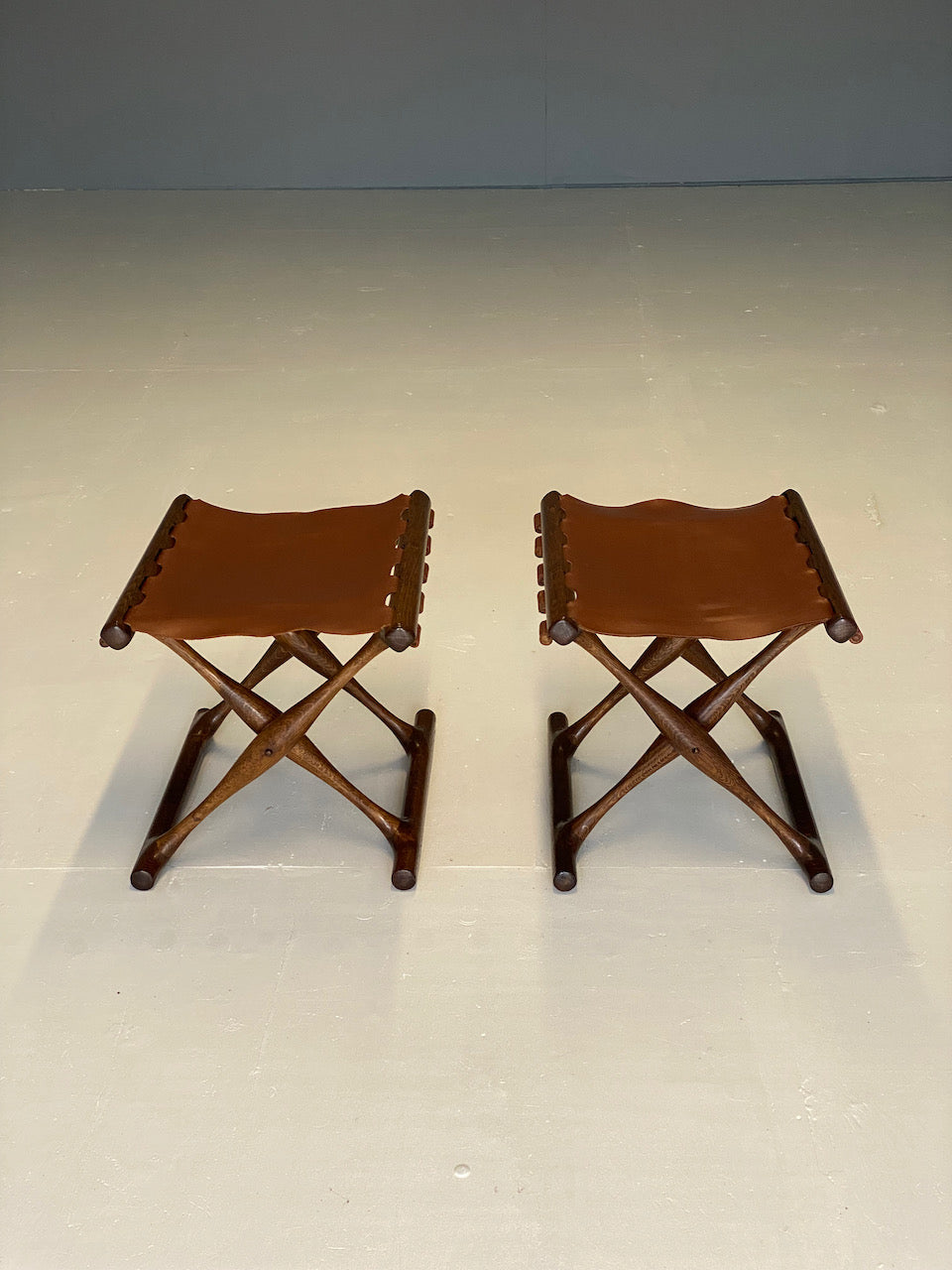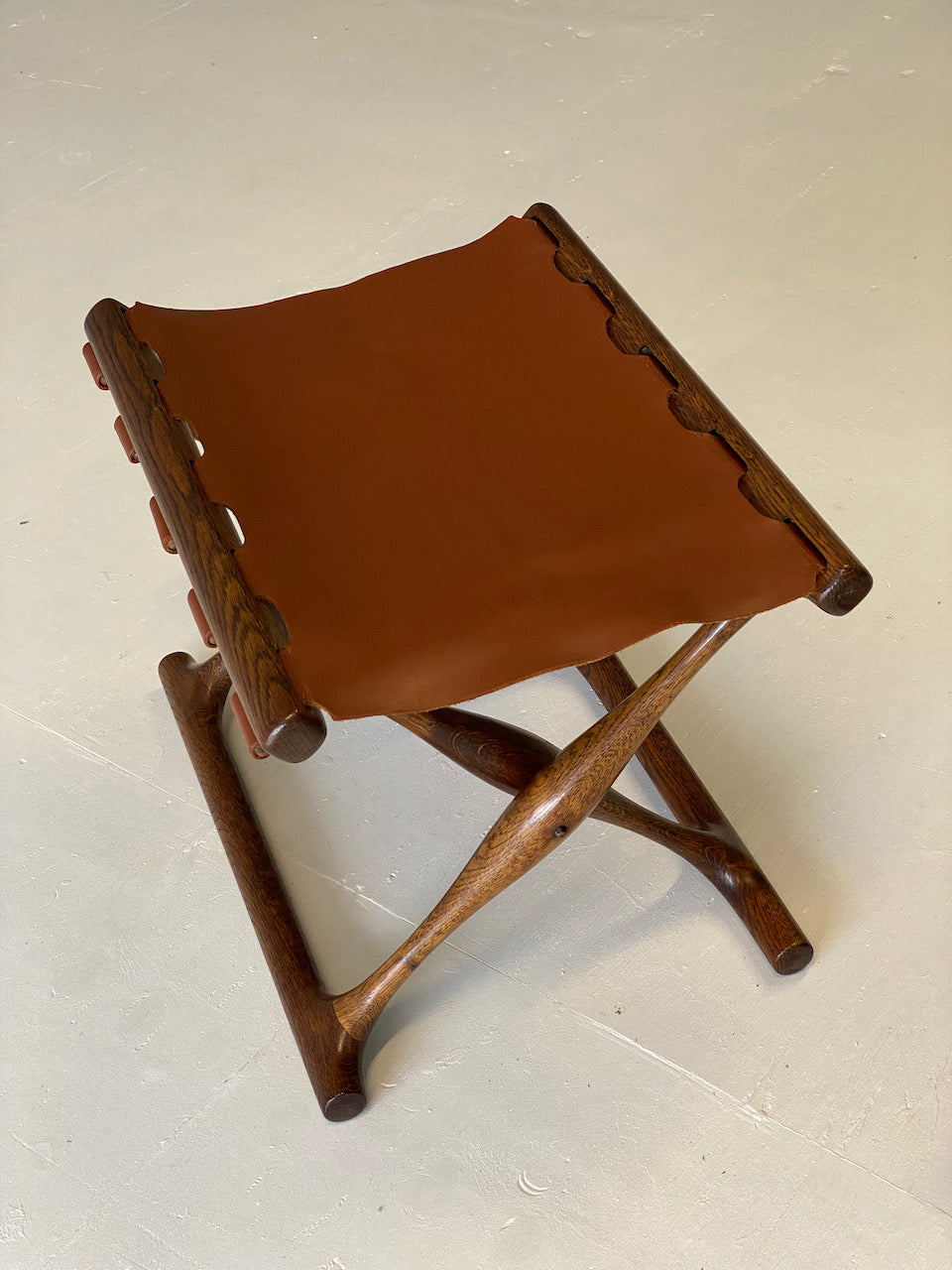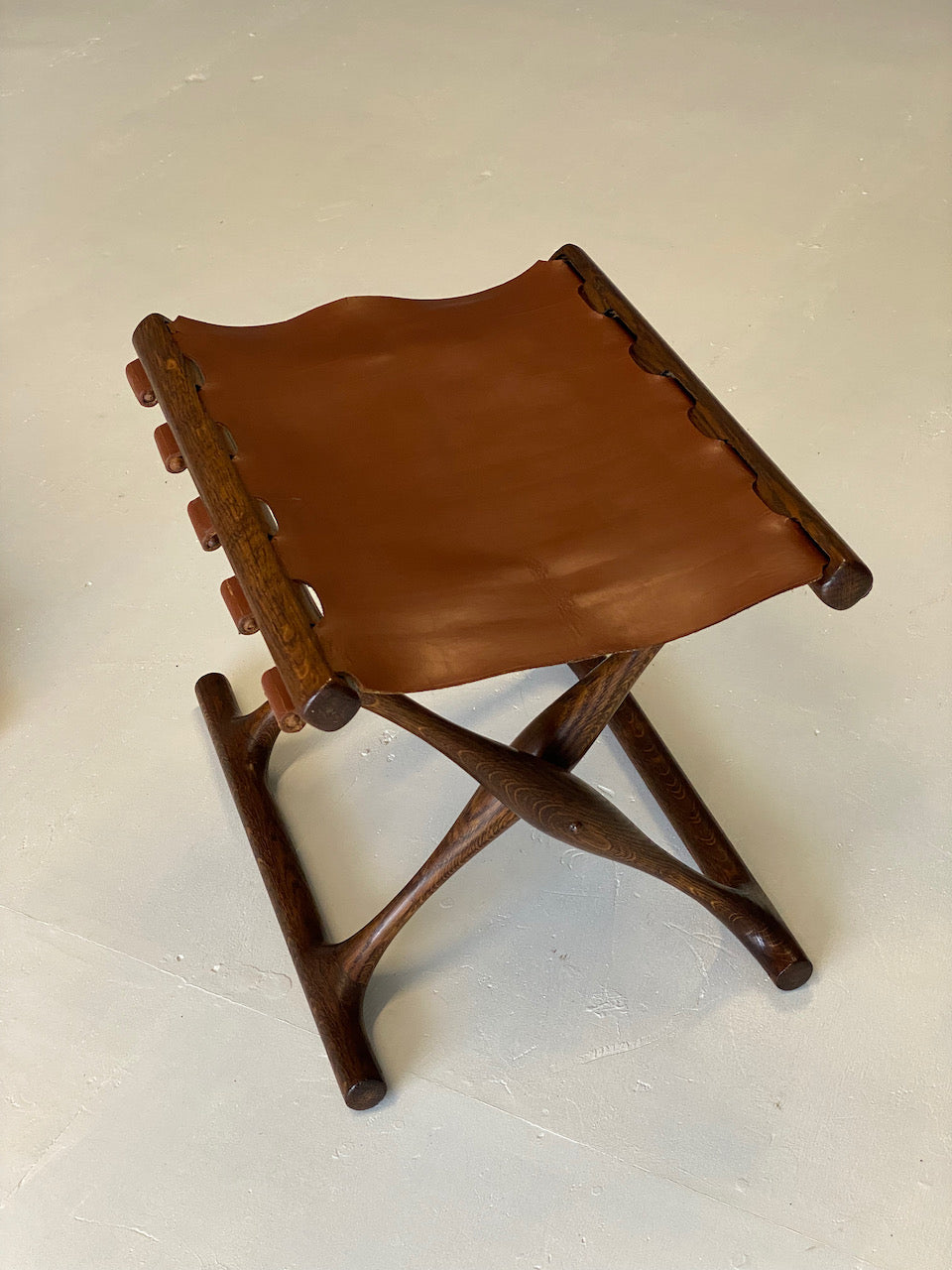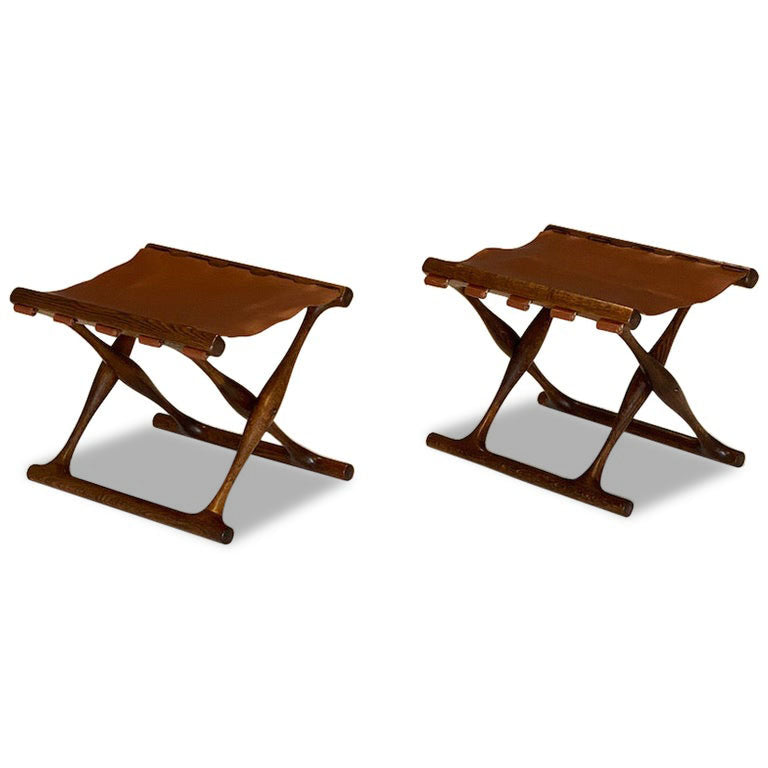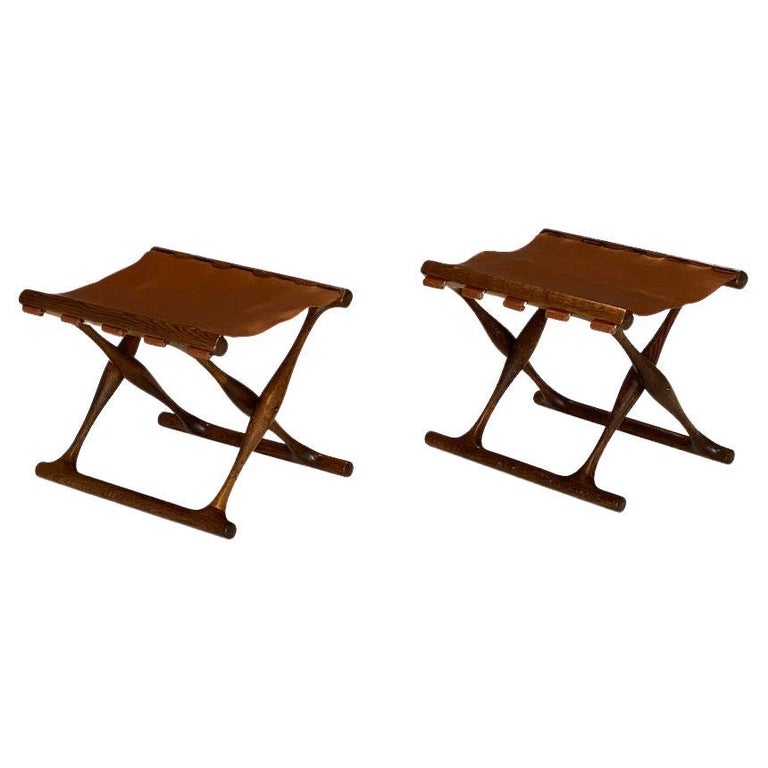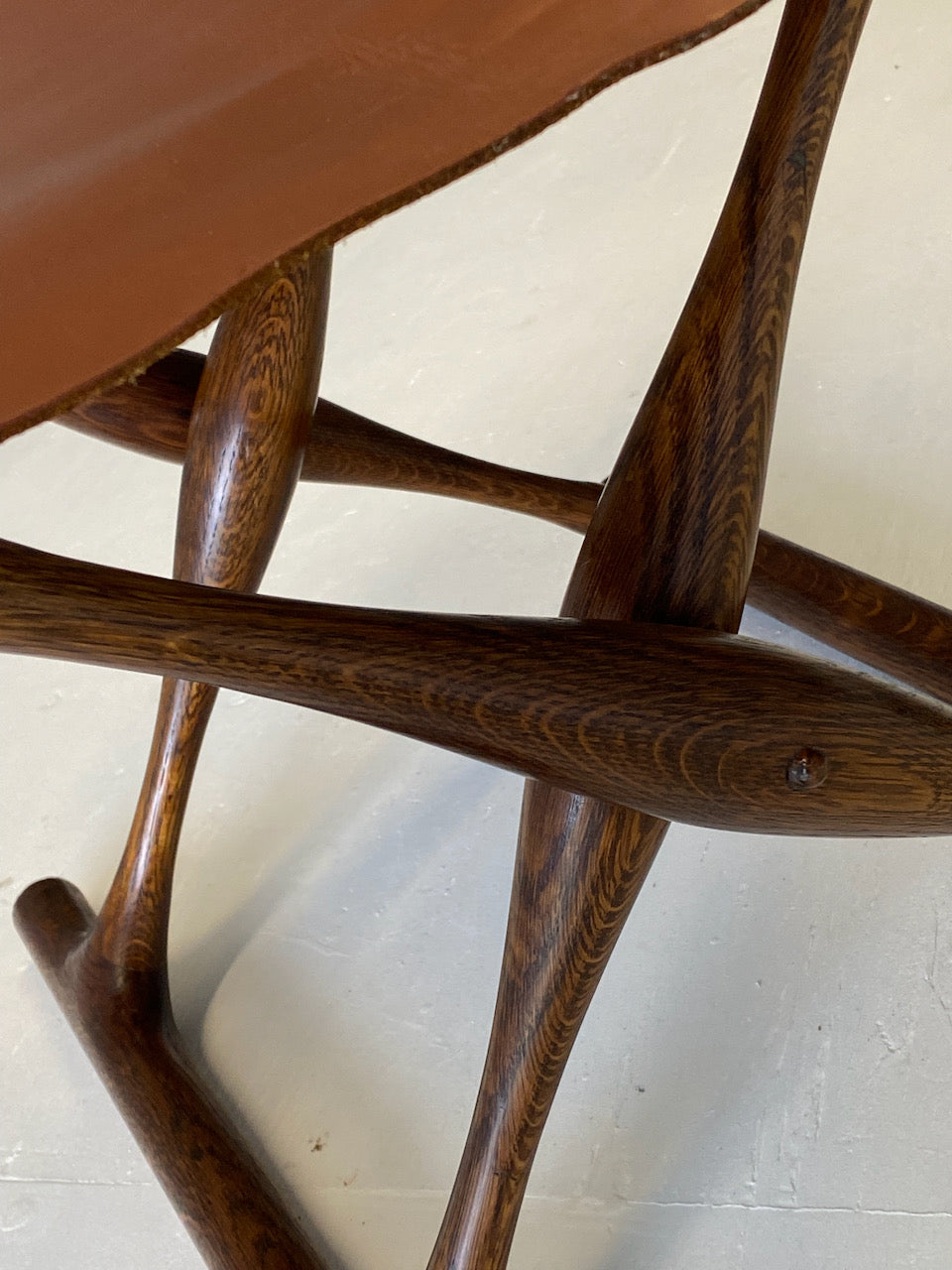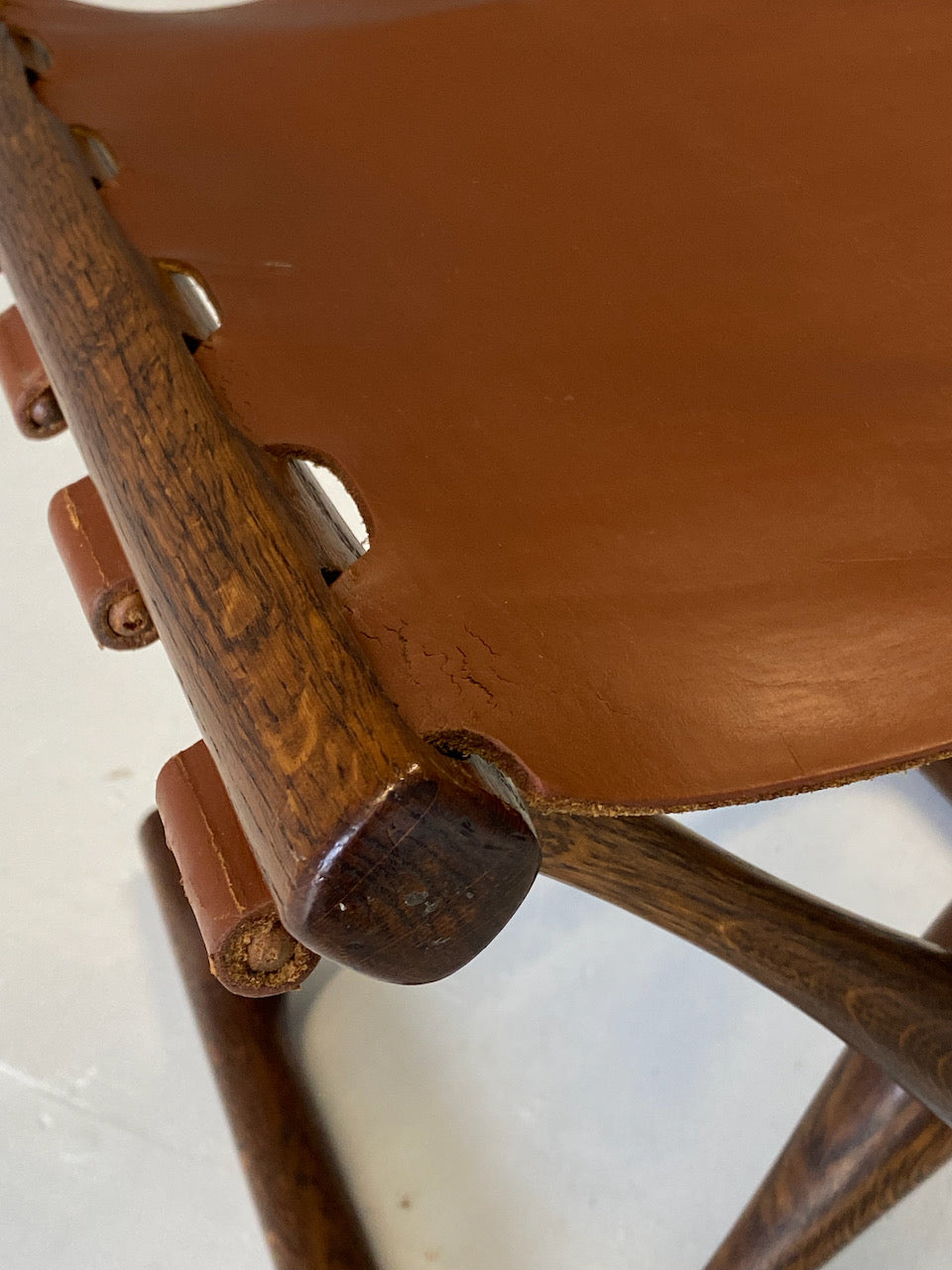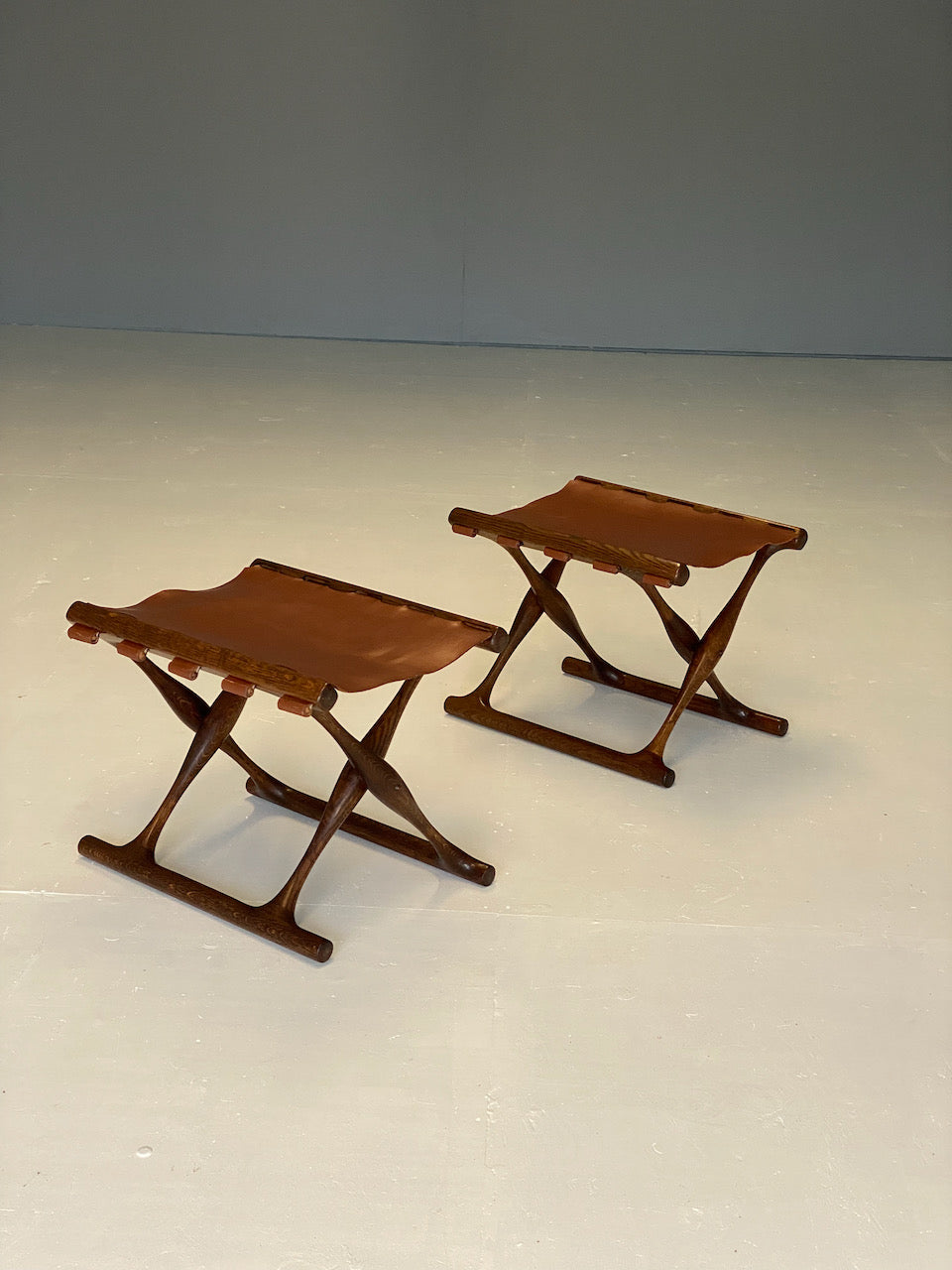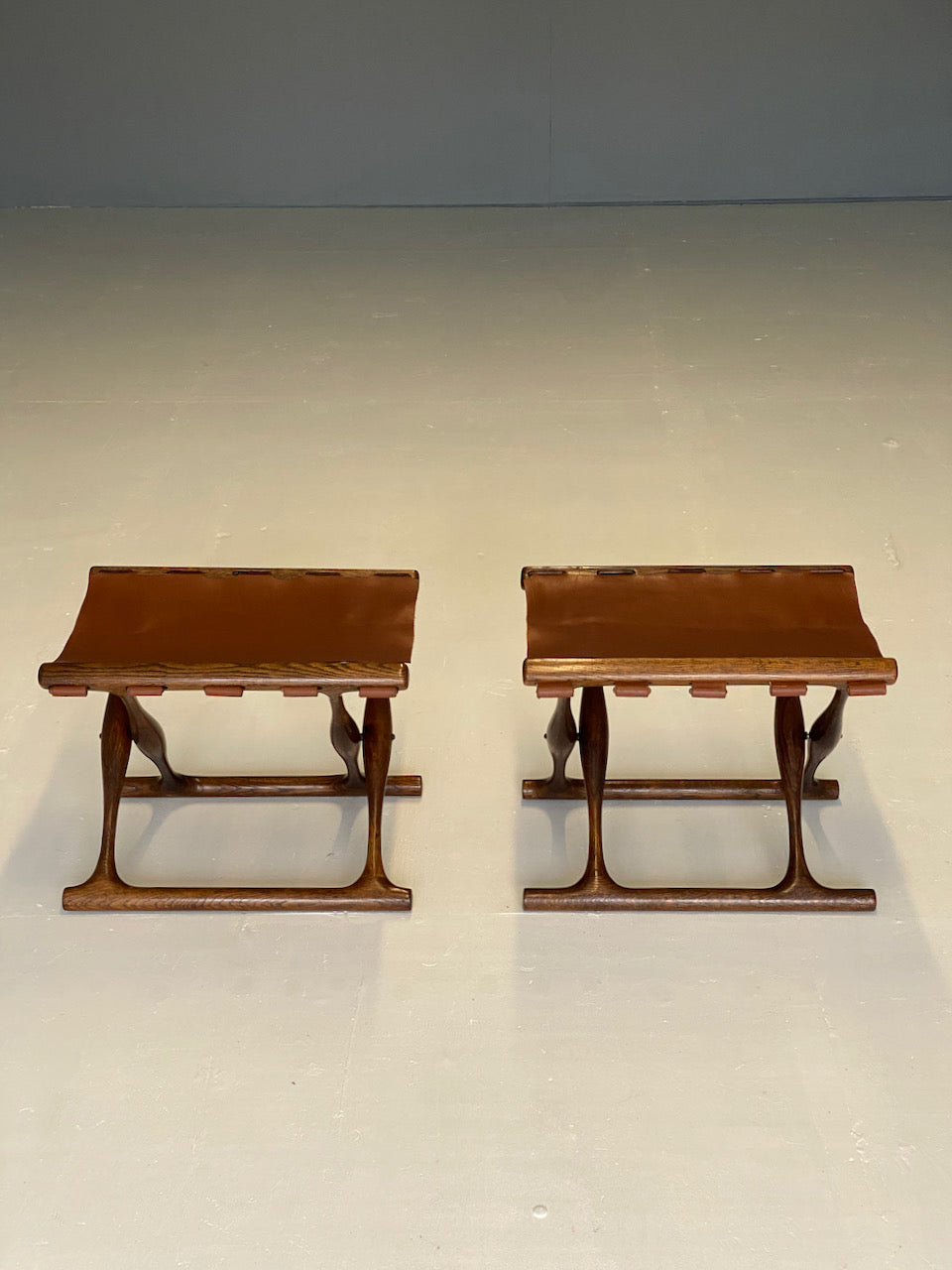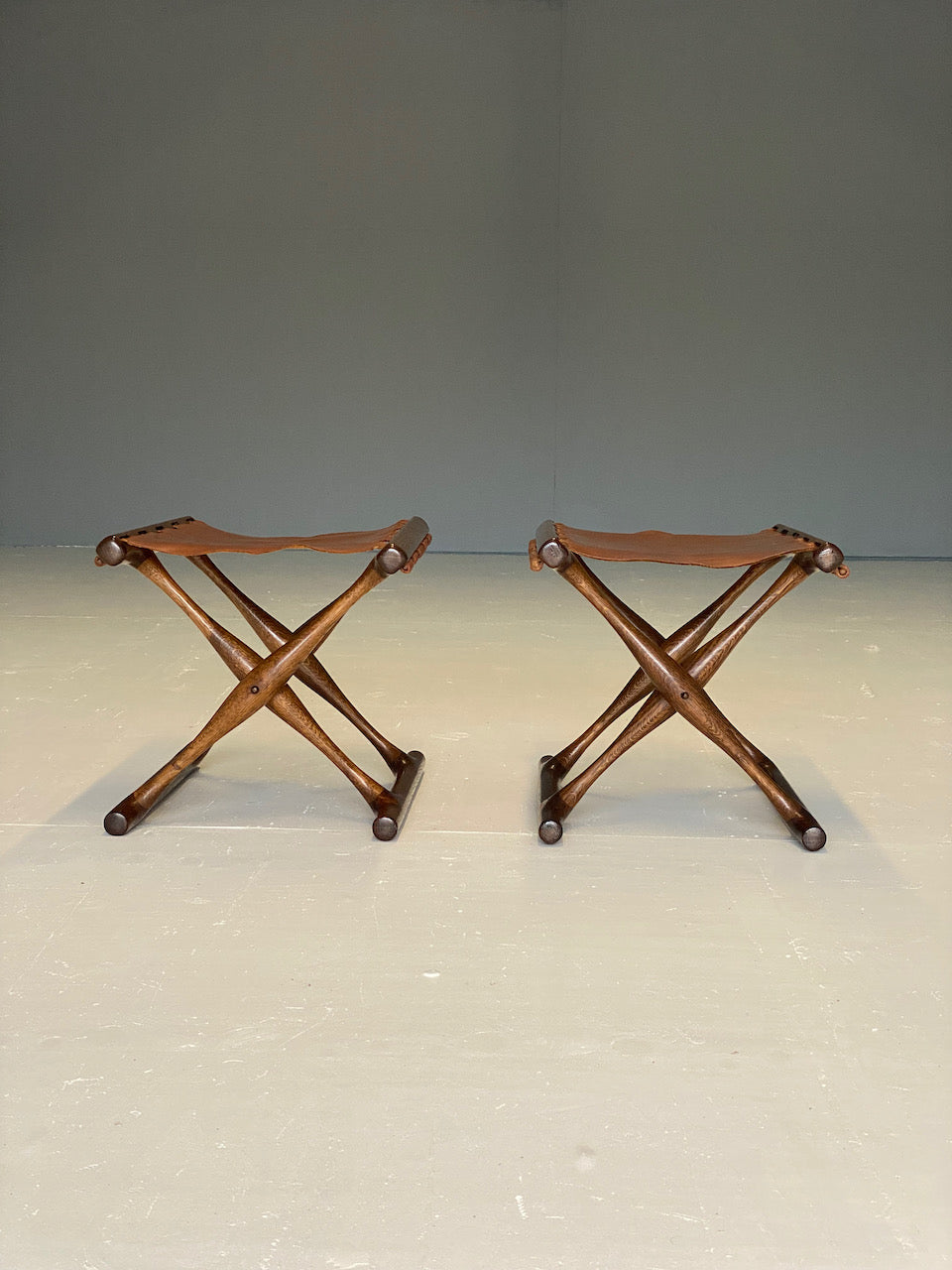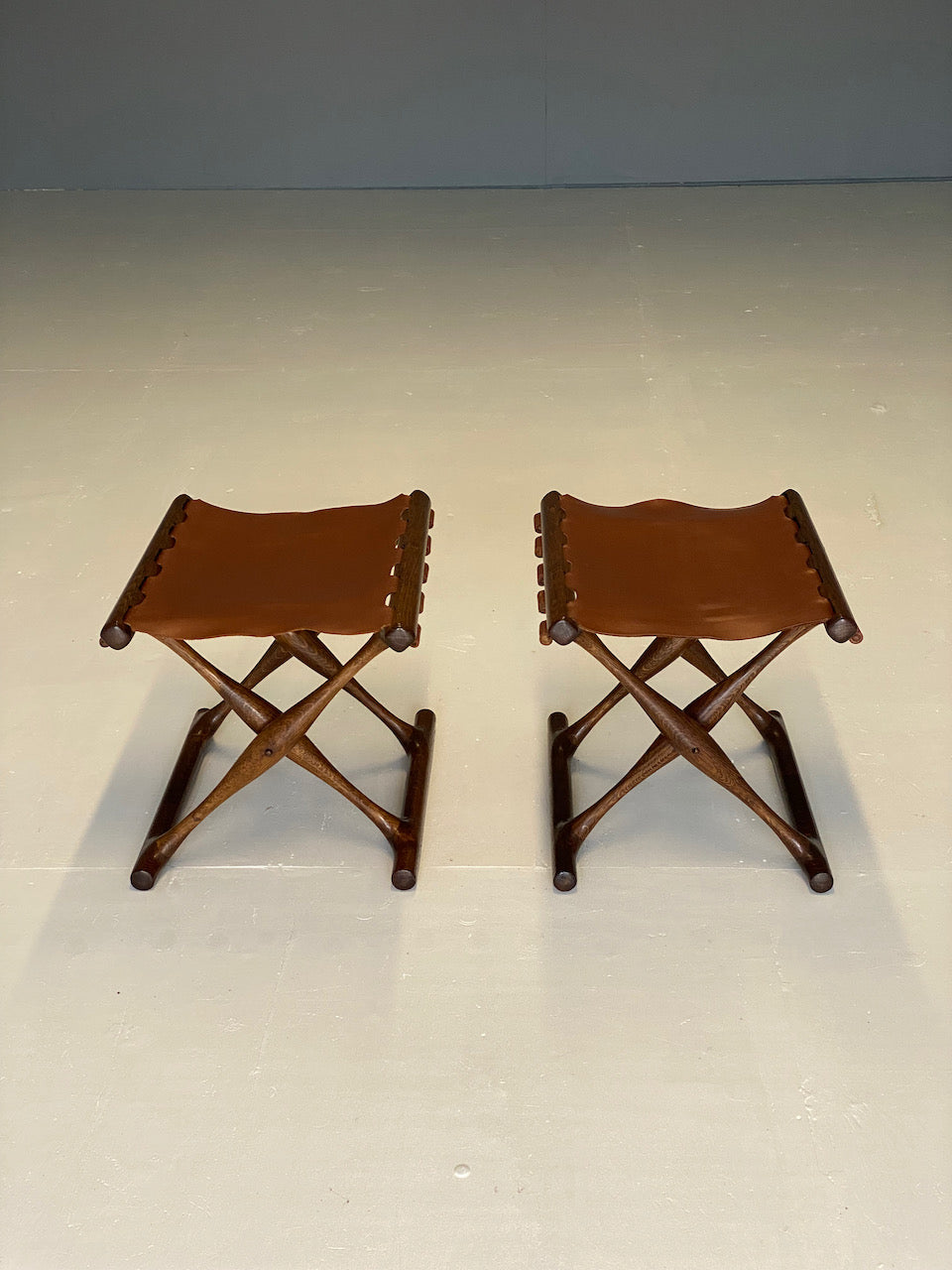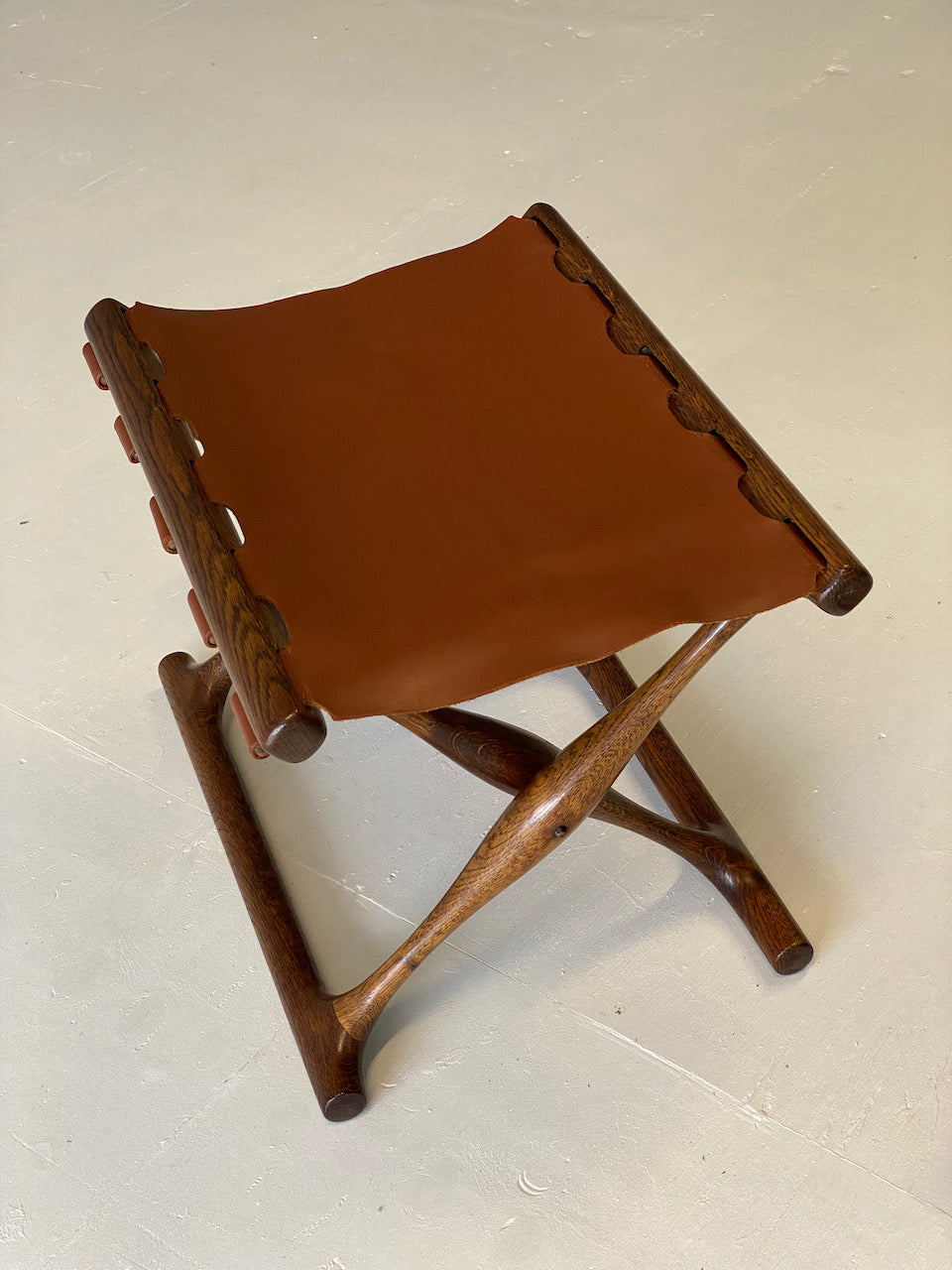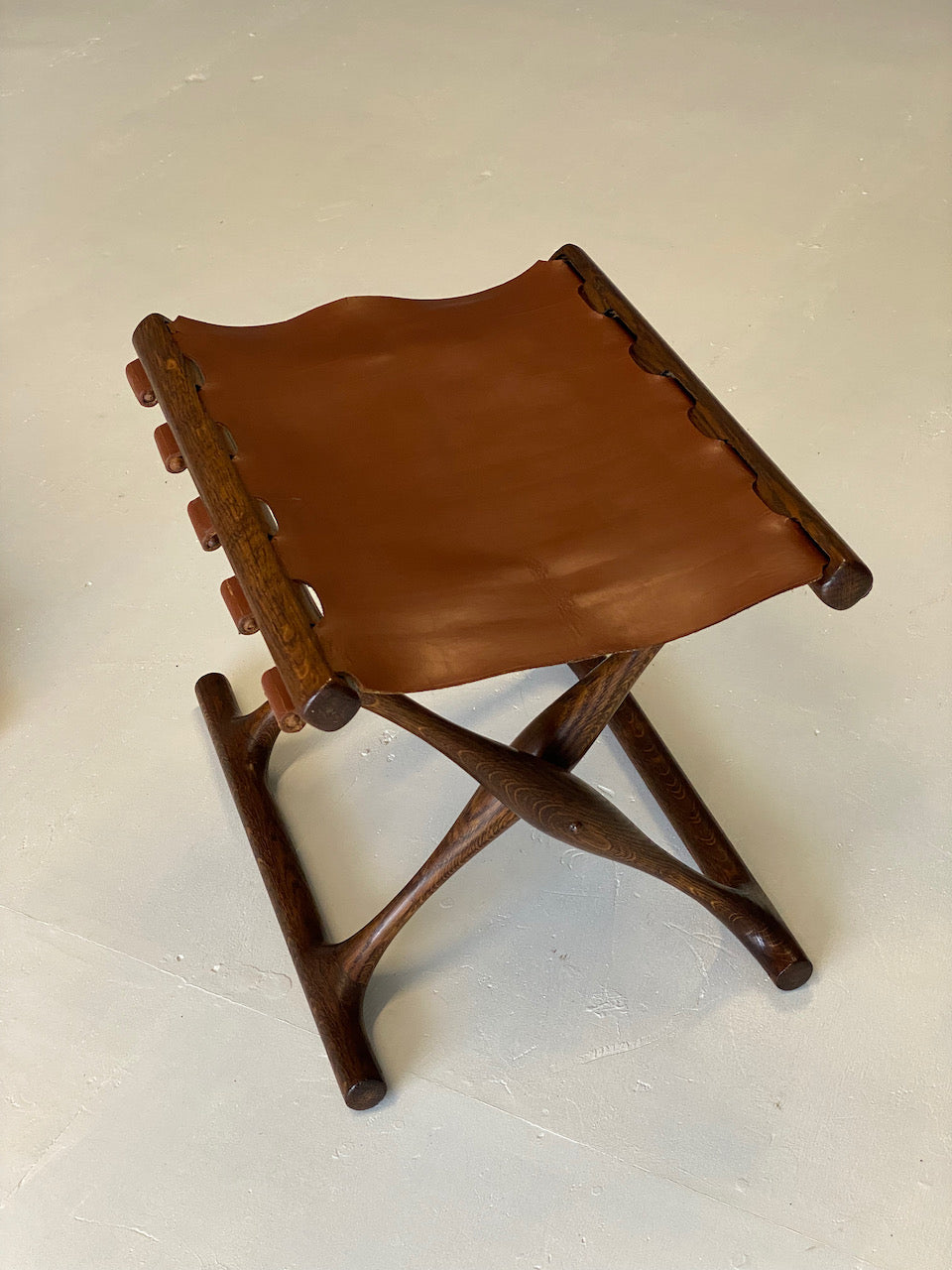 Poul Hundevad Gold Hill Guldhoj Stools Denmark1960
Poul Hundevad Gold Hill Guldhoj Stools Denmark1960

Super fabulous pair of original Poul Hundevad Model PH 41 'Gold Hill' (Guldhøj) Oak & Leather folding stools produced by Vamdrup Stolefabrik Denmark circa 1960, the folding oak X frames with patinated natural grain leather sling seats, reserve now.

About: Danish furniture designer Poul Buch Hundevad (1917 -2011) was born in Vamdrup, Denmark. Hundevad trained as a carpenter before establishing his own cabinetmaking shop and furniture factory, Hundevad & Co., at the beginning of the 1950s in his hometown. The company produced many of the founder's own designs, alongside the designs of Danish designers Kay Ingemann Iversen, Carlo Jensen, Harald Plum, Mogens Plum, and Kaj Winding.
In 1960, Hundevad began production of the Guldhøj Chair, a reinterpretation of an ancient Nordic folding chair of the same name. The original version was first excavated in 1891 from a burial mound in Vamdrup and is the oldest preserved piece of furniture in Scandinavia, dating back to the Scandinavian Bronze Age, around the second half of the 1400s BC. Working with the National Museum of Denmark where the relic is housed, Hundevad took precise measurements and calculated ways to streamline the design for production. Using four types of wood—oak, teak, wenge, and rosewood—along with leather for the seat, Hundevad's reproduction was an instant success, producing more than 15,000 copies, which were sold worldwide. The chair is still in production and can be purchased at the National Museum of Denmark's gift shop.

Like many of his midcentury Scandinavian contemporaries, Hundevad favored high-quality materials, such as rosewood and teak, and created furniture that was aesthetically clean and simple, yet multifunctional in practice. He was an expert in joinery, and most of his chair designs incorporate skilled techniques. Although Hundevad is best-known for his Guldhøj Chair.
Mid Century
Danish
Date: 1960
Poul Hundevad
Vamdrup Stolefabrik
'Gold Hill' (Guldhøj)
Oak & Leather folding stools
Model PH 41
Oak
Leather
Tan
Pair
Investment
Practical & Beautiful

Good condition completely restored with traces of age and use.

Dimensions:
Width: 14" / 35.56cm
Depth: 19" / 48.26cm
Height: 15"/ 38.1cm
Floor to seat: 14.5" / 36.83cm
Free delivery is offered to England & Wales only when buyer pays full asking price, next day delivery is not possible due to the size of the piece, please allow between 7-14 days delivery