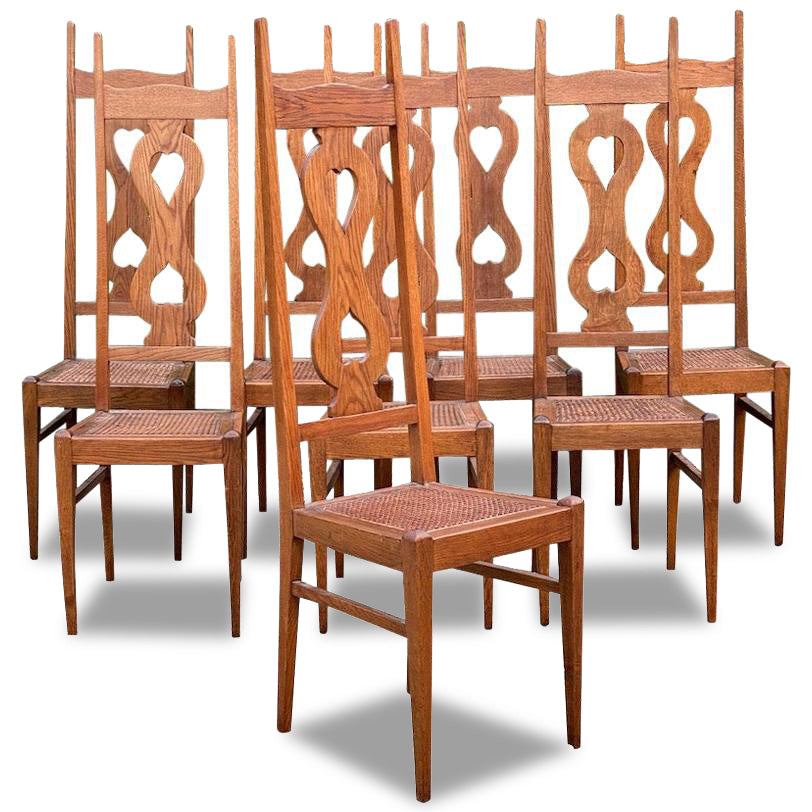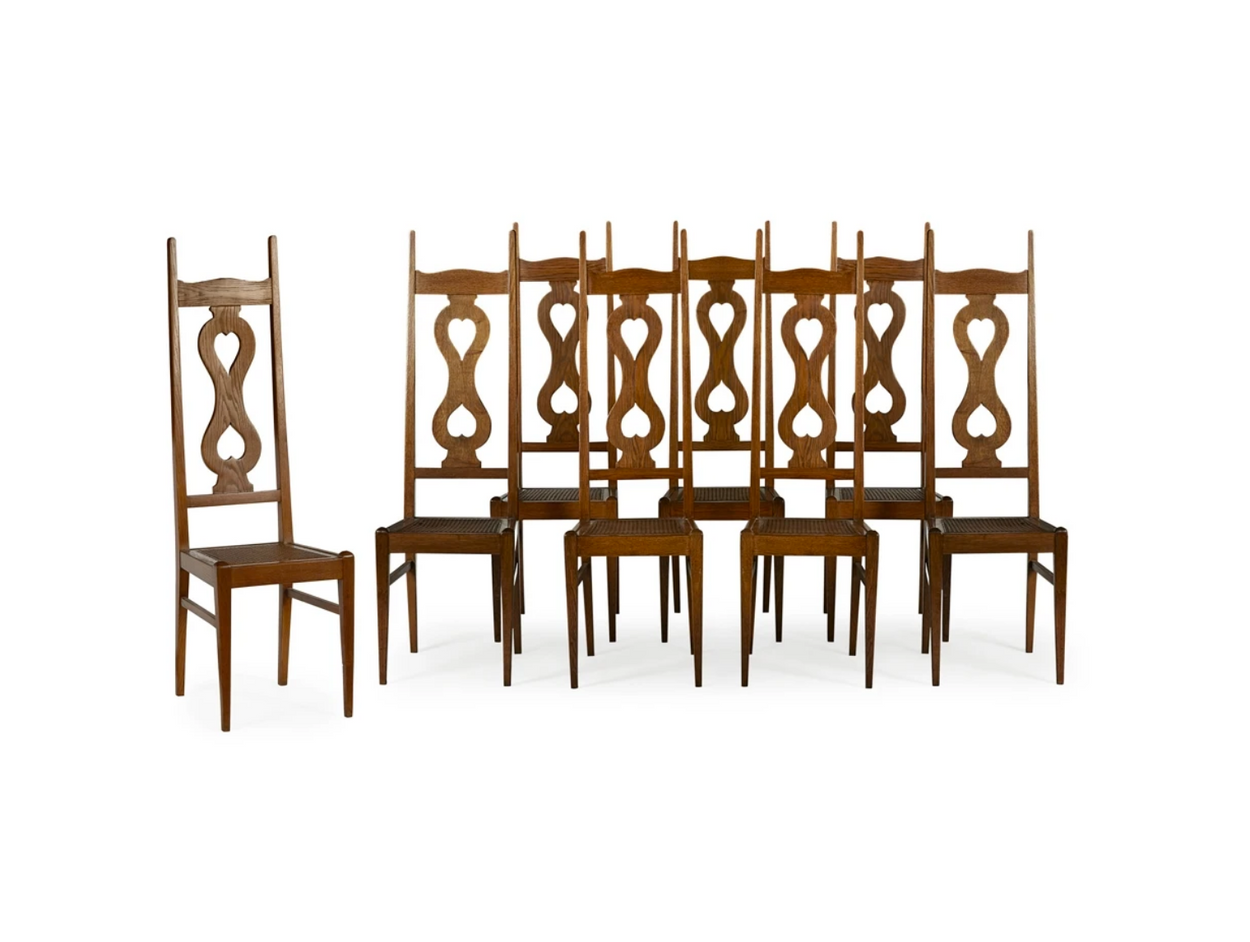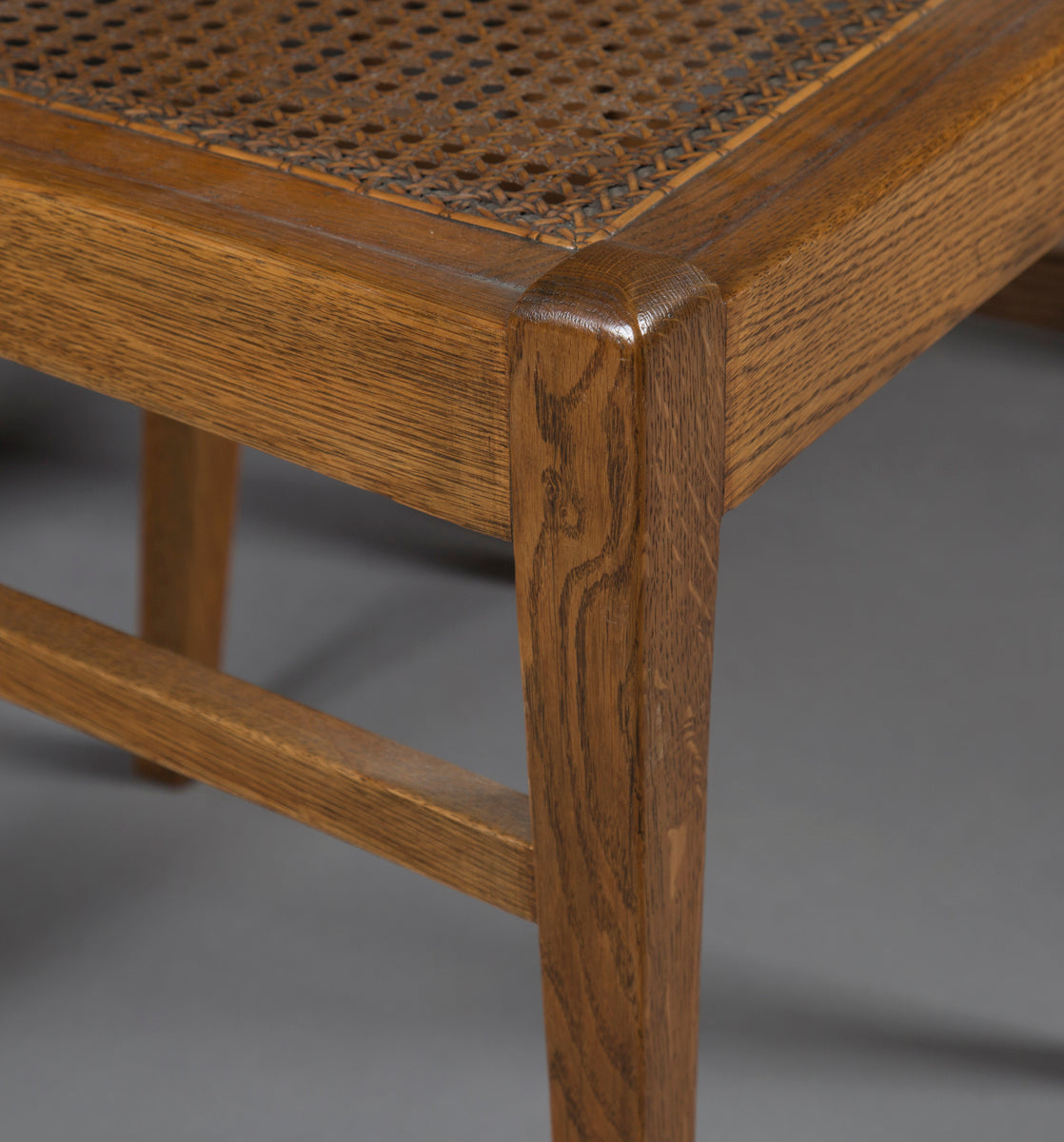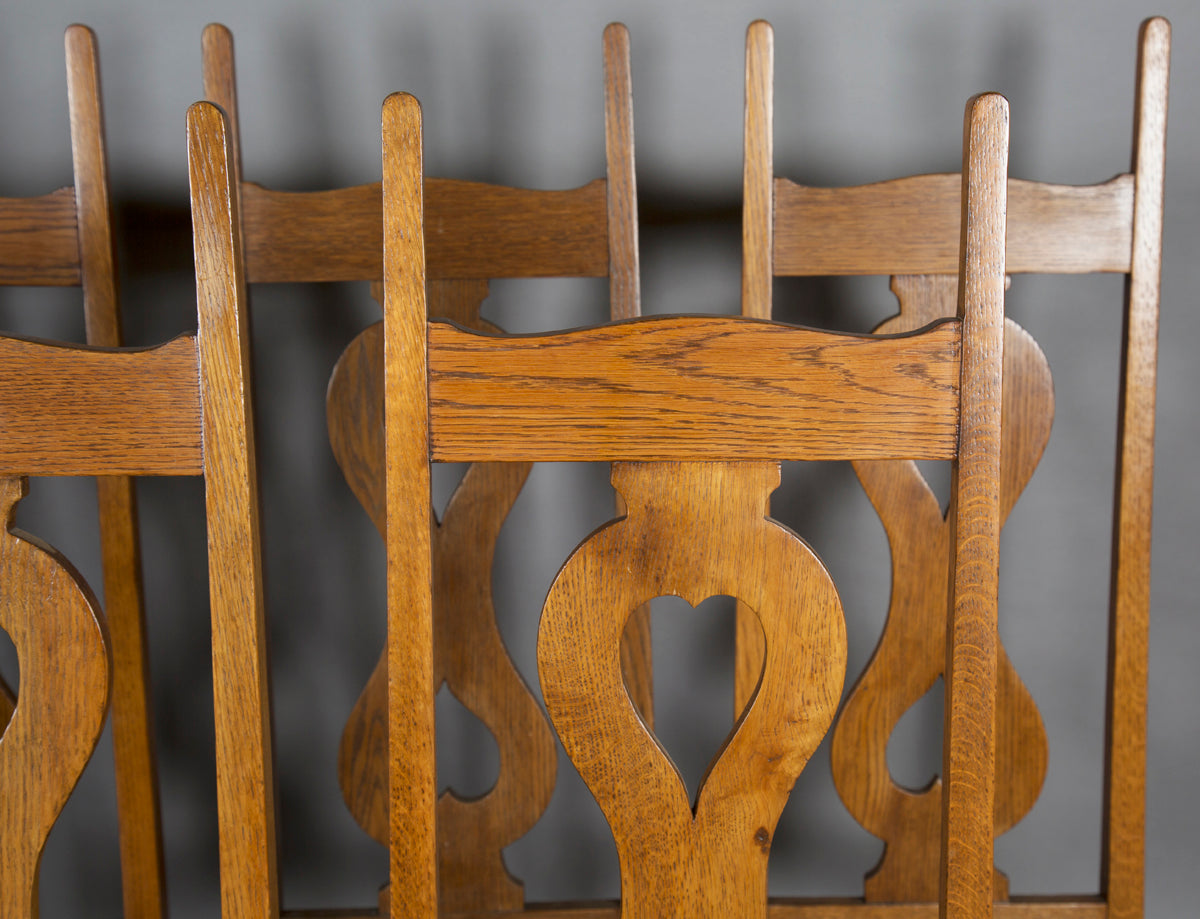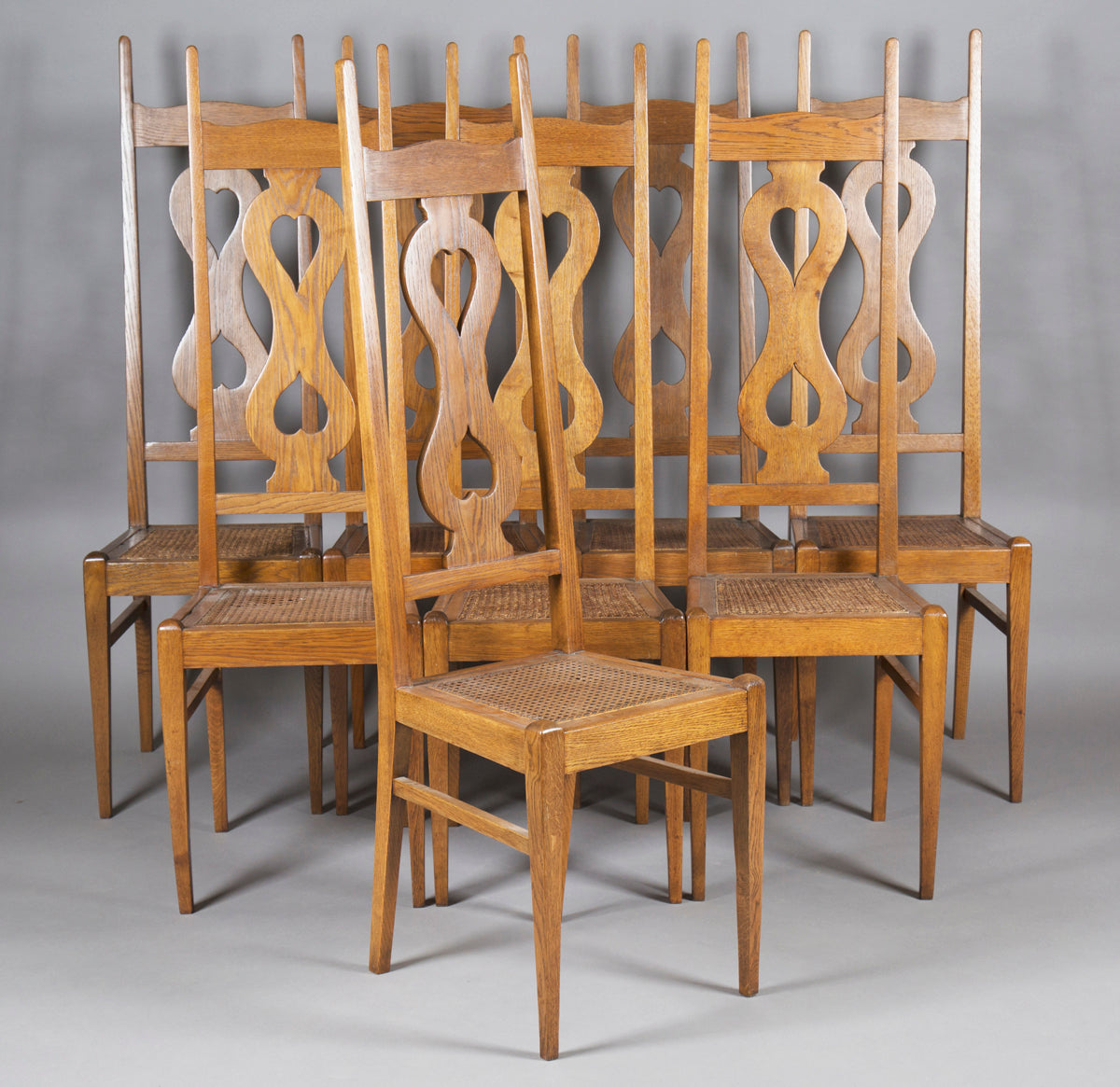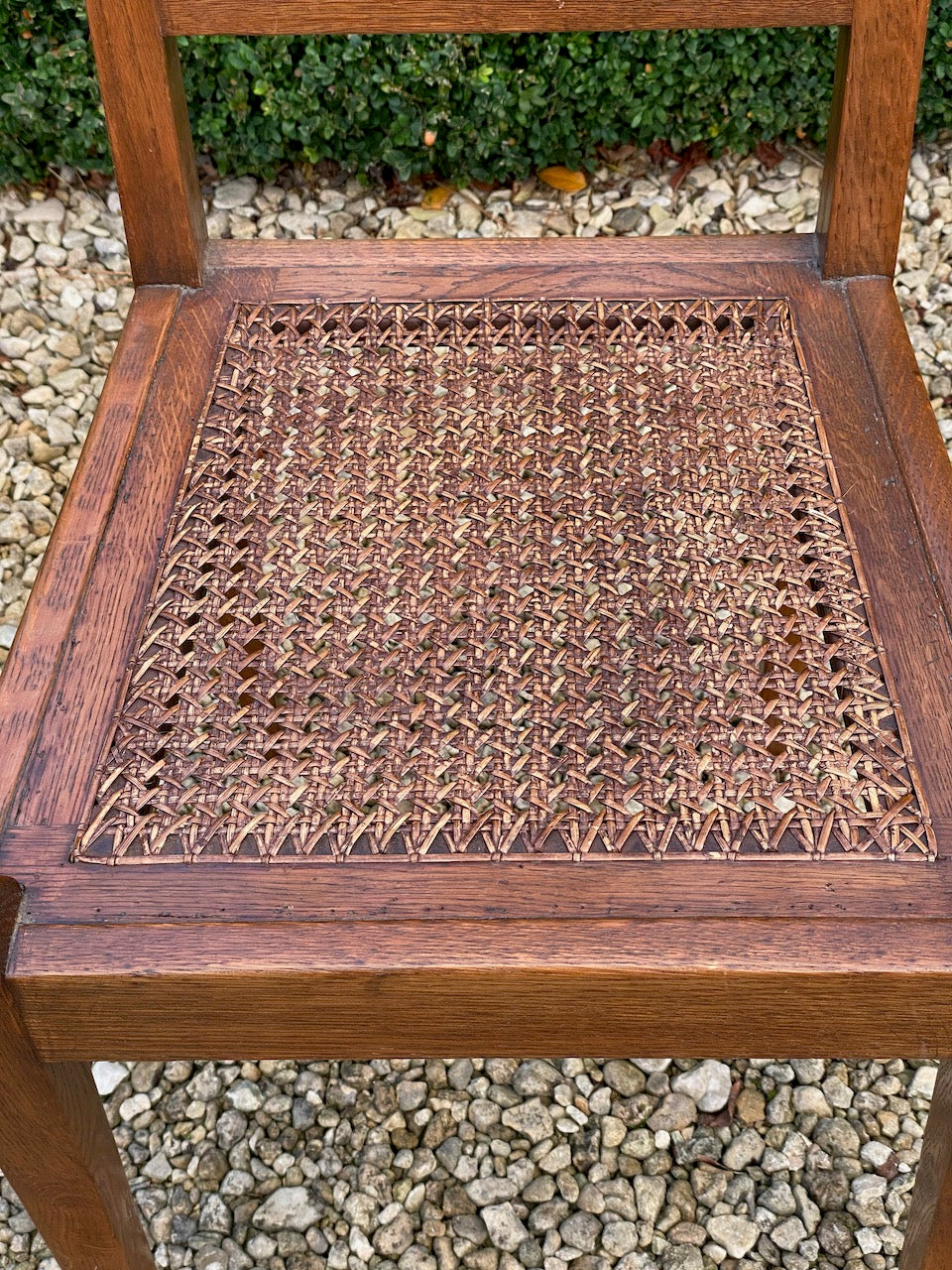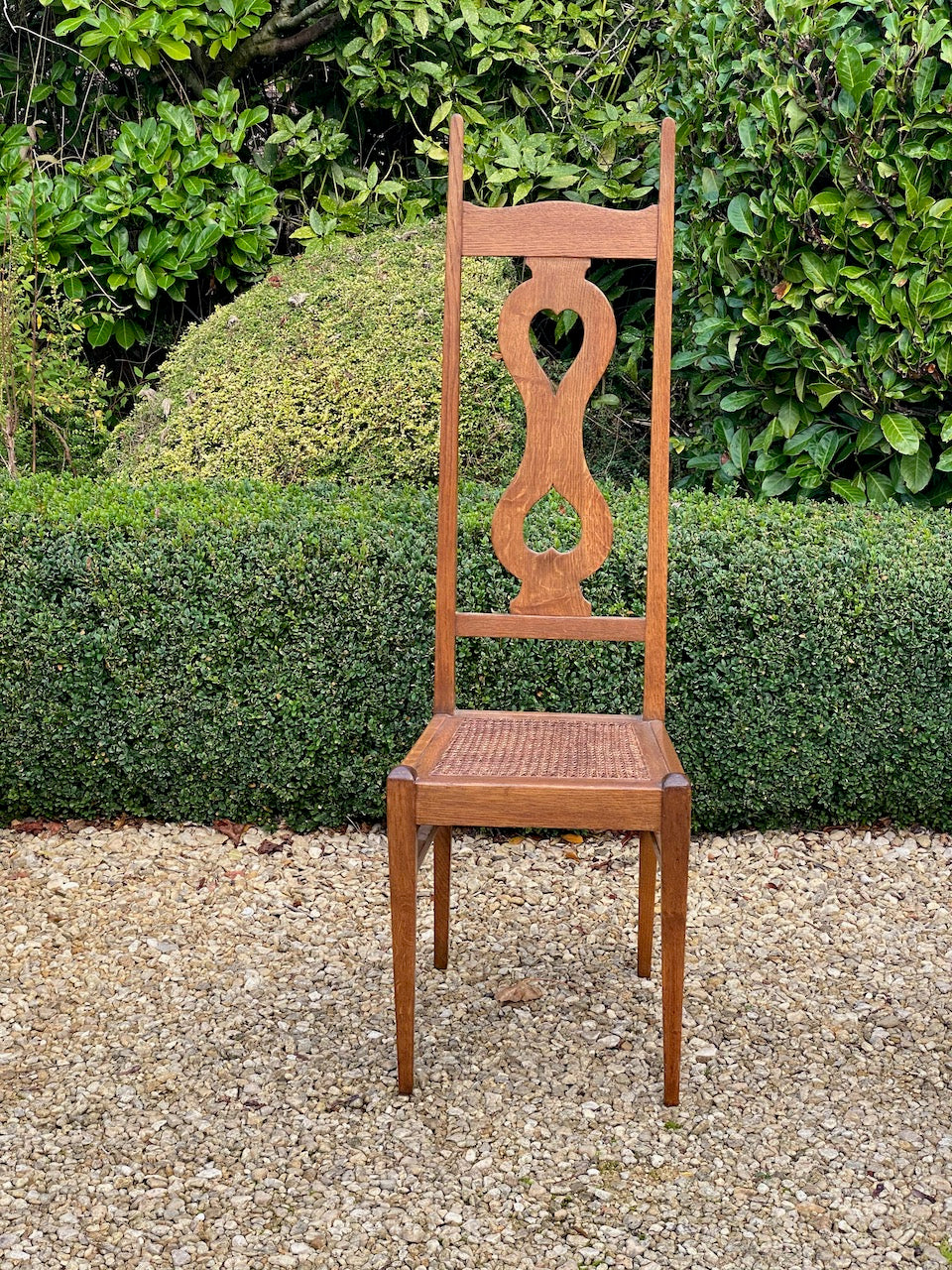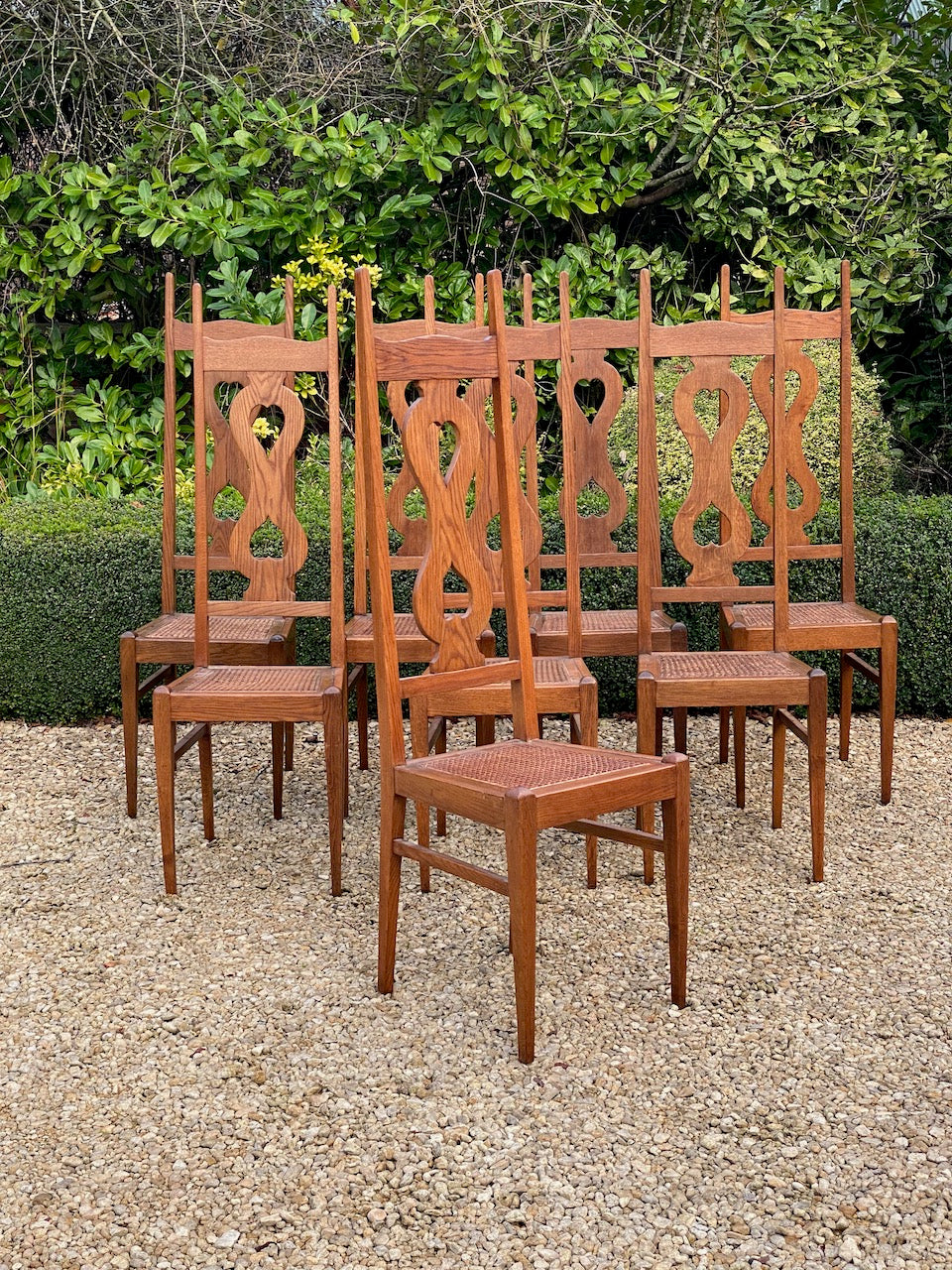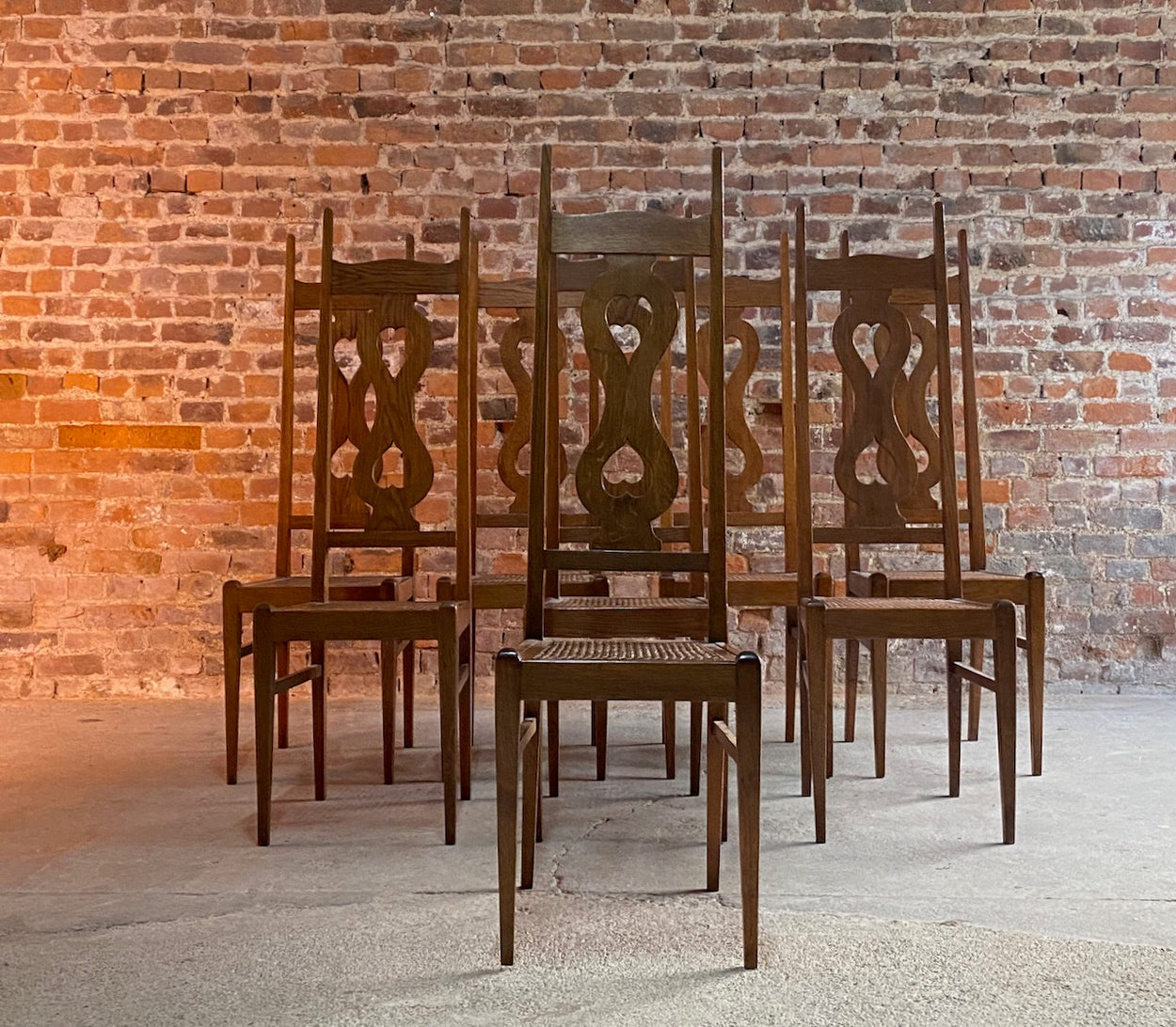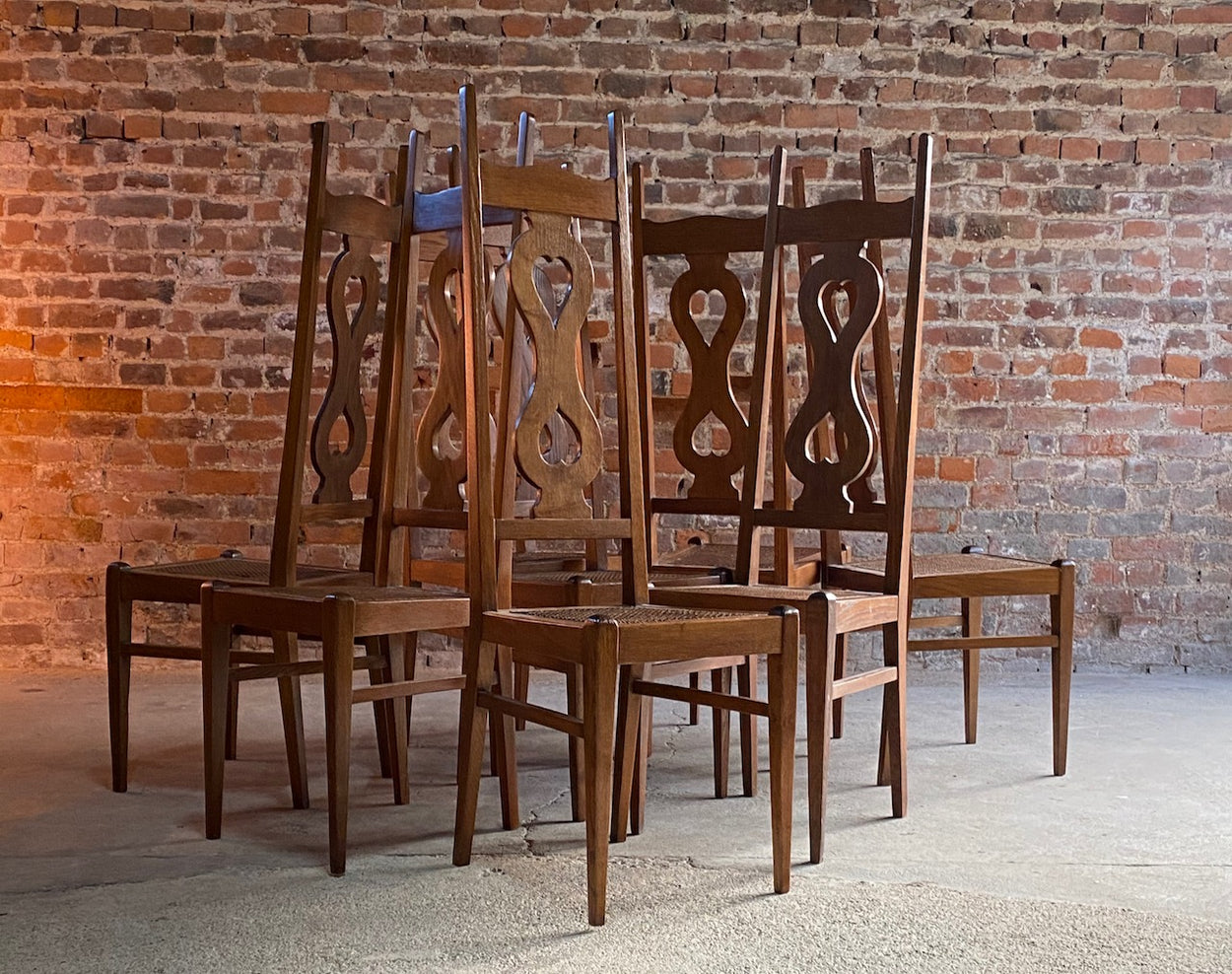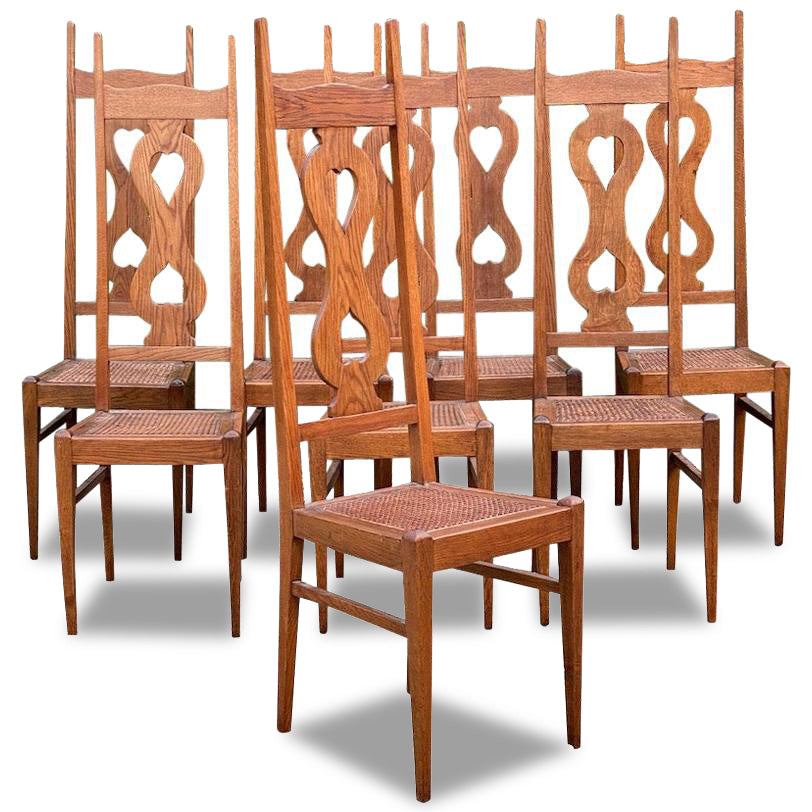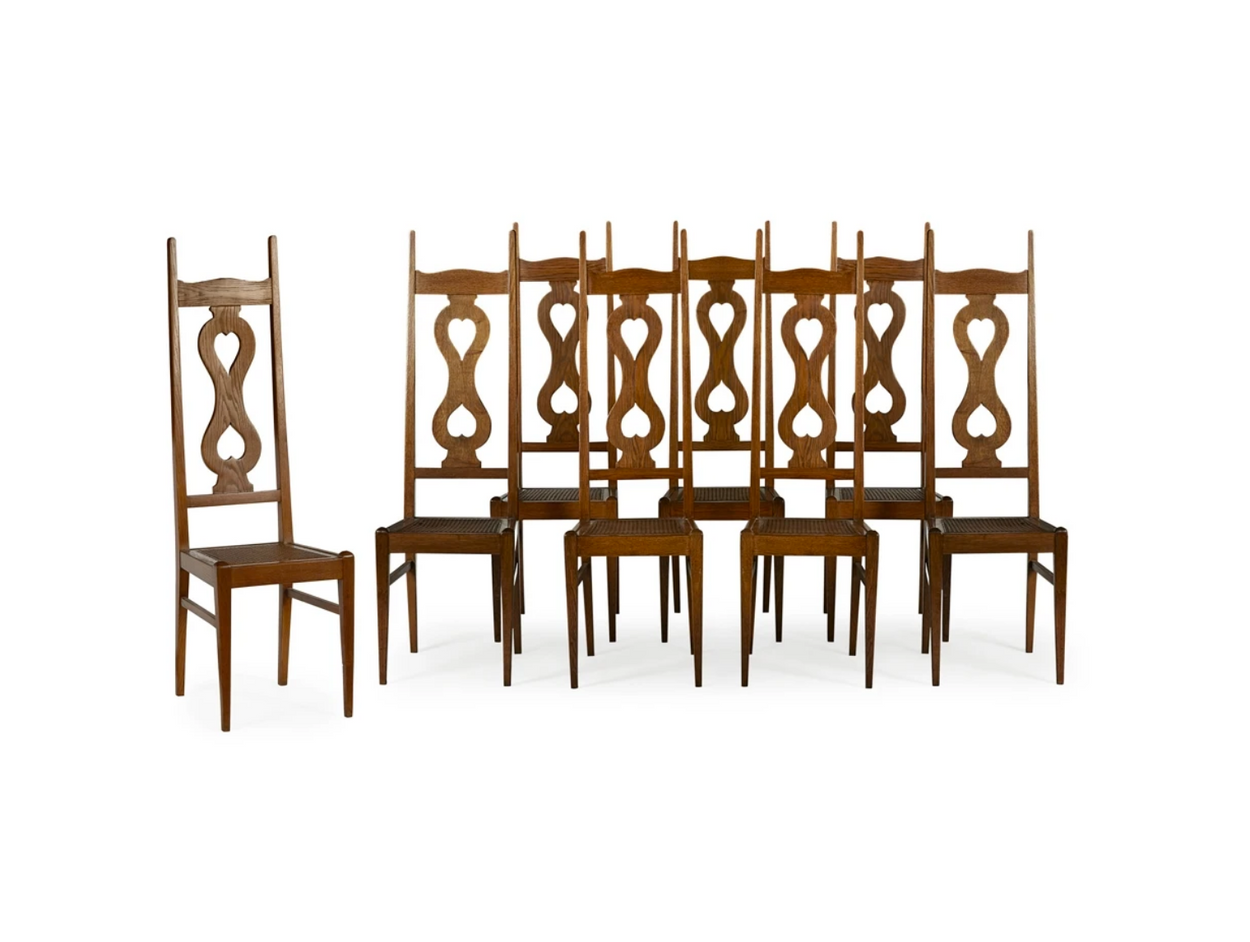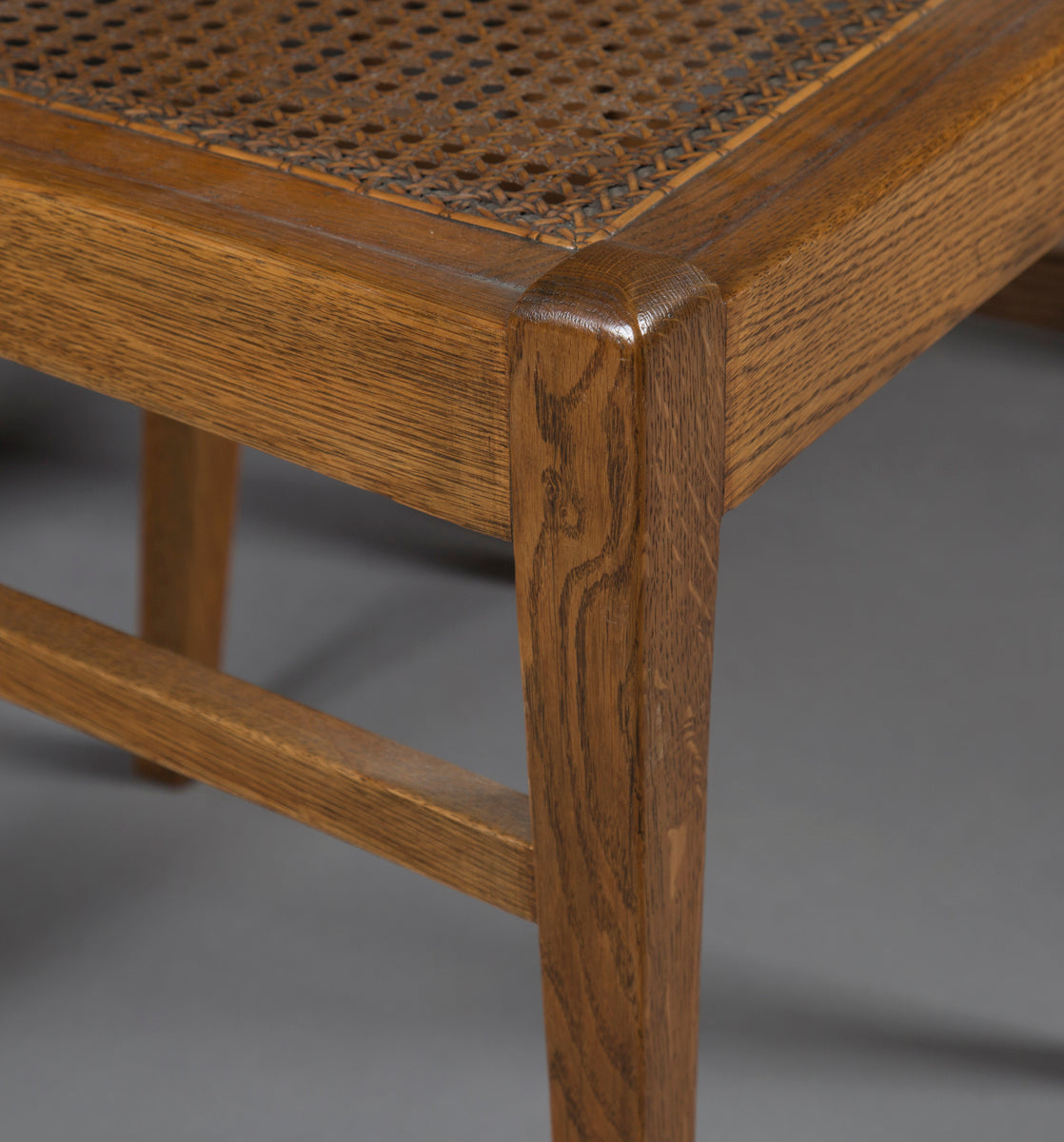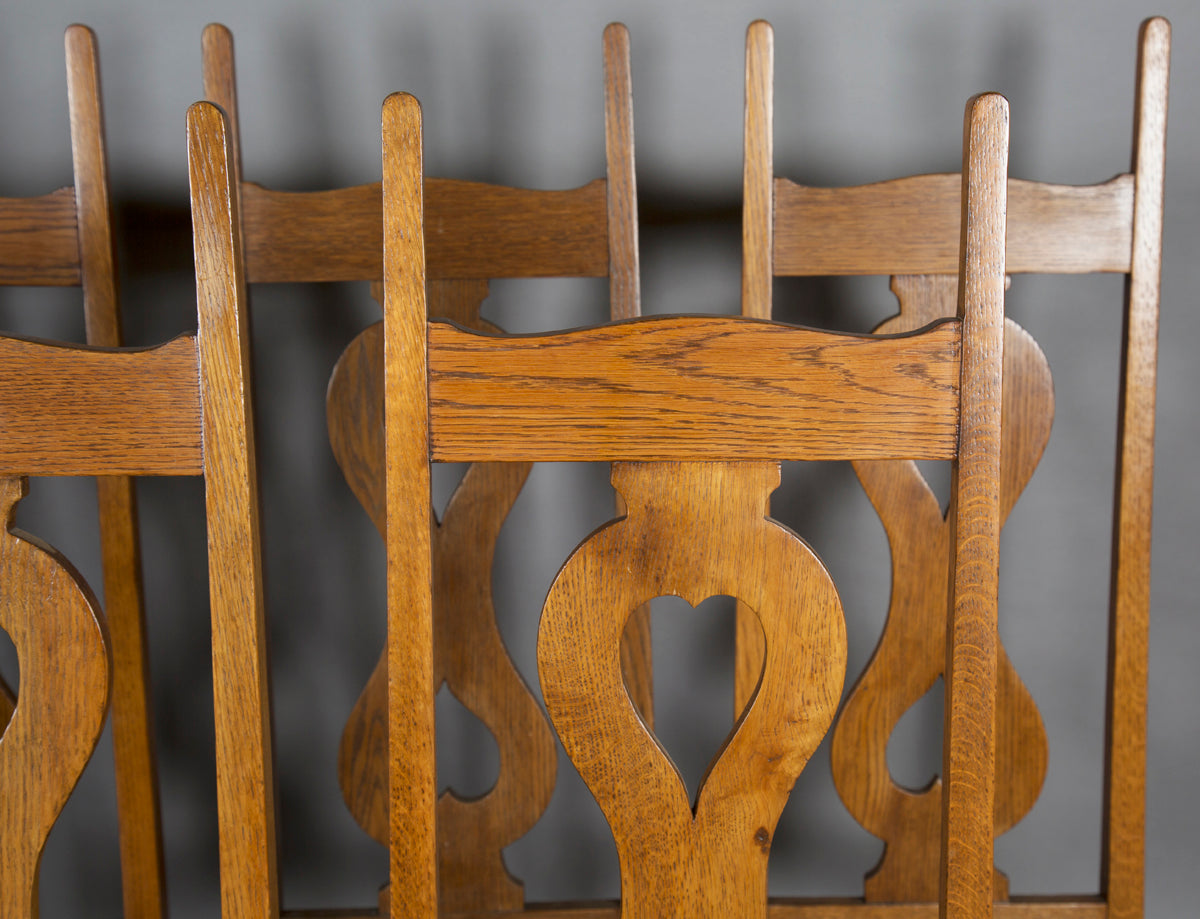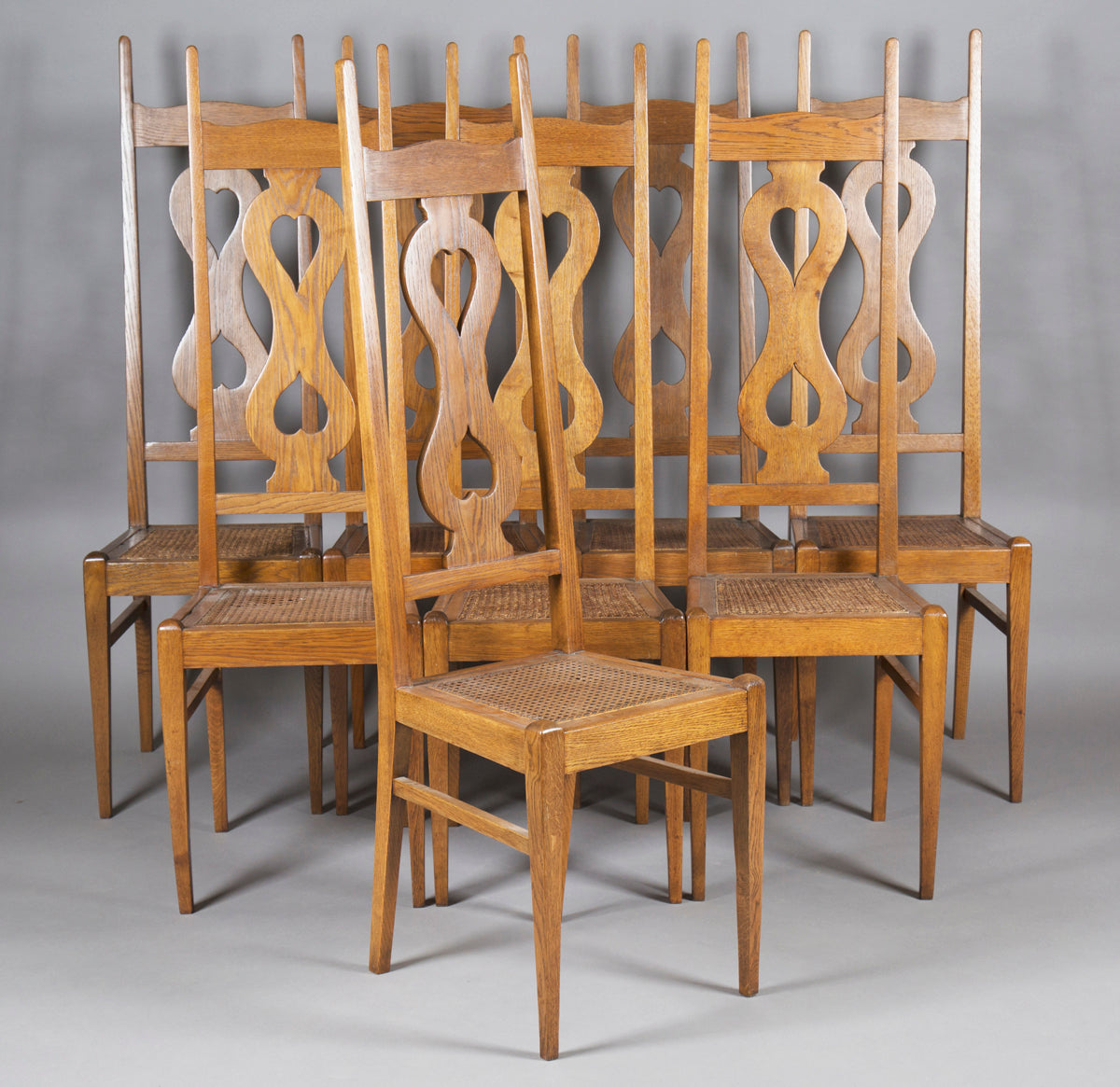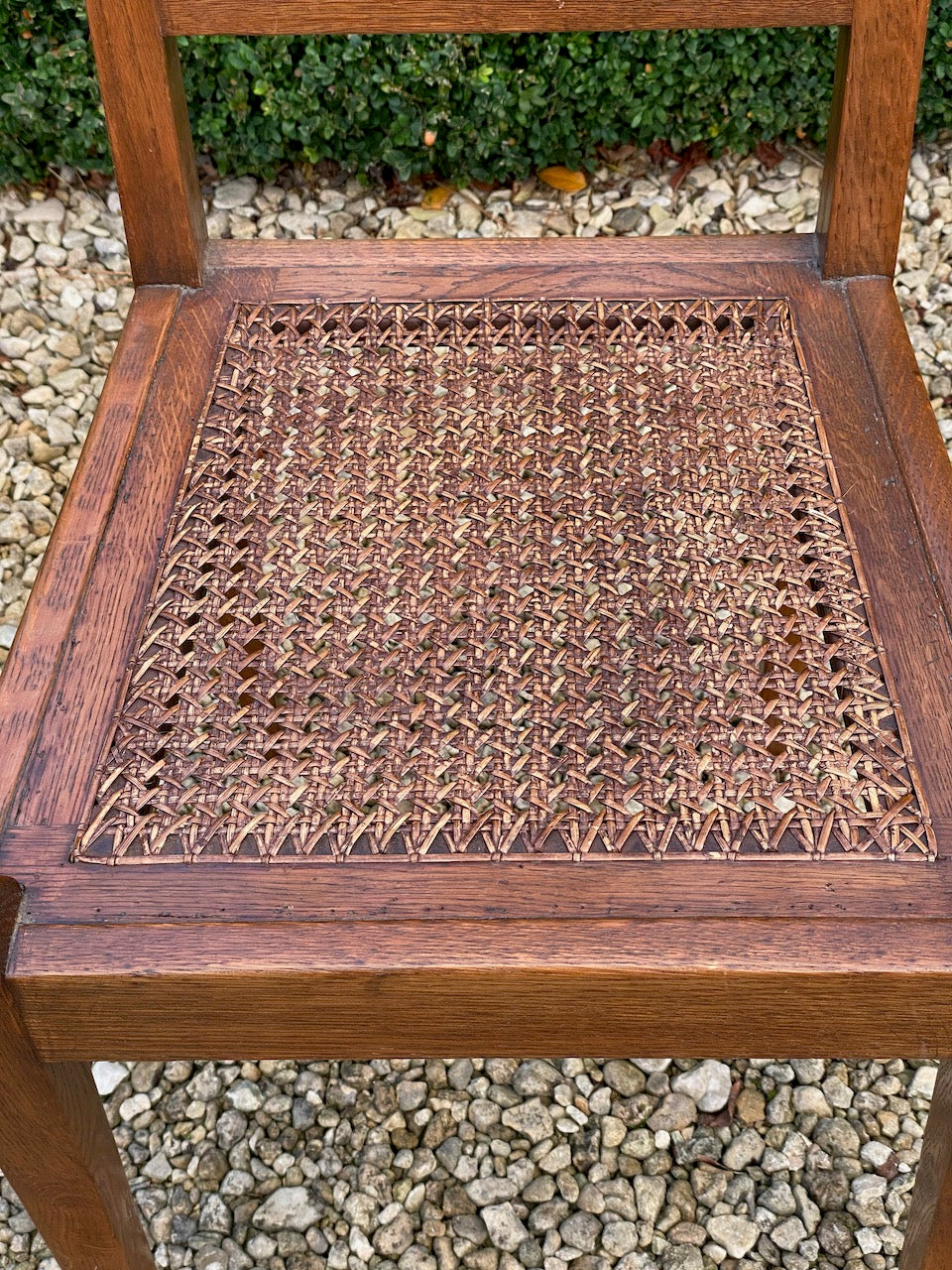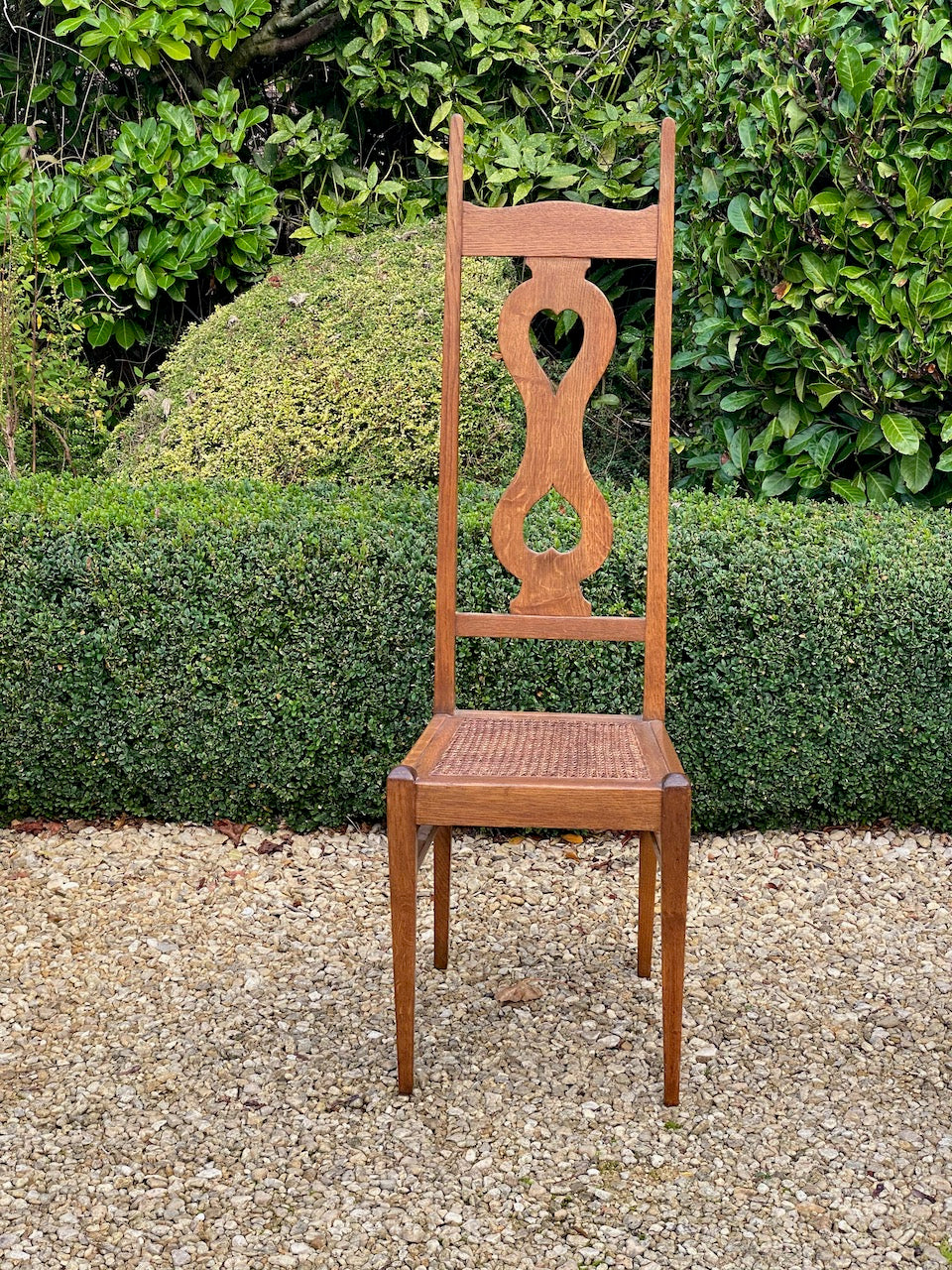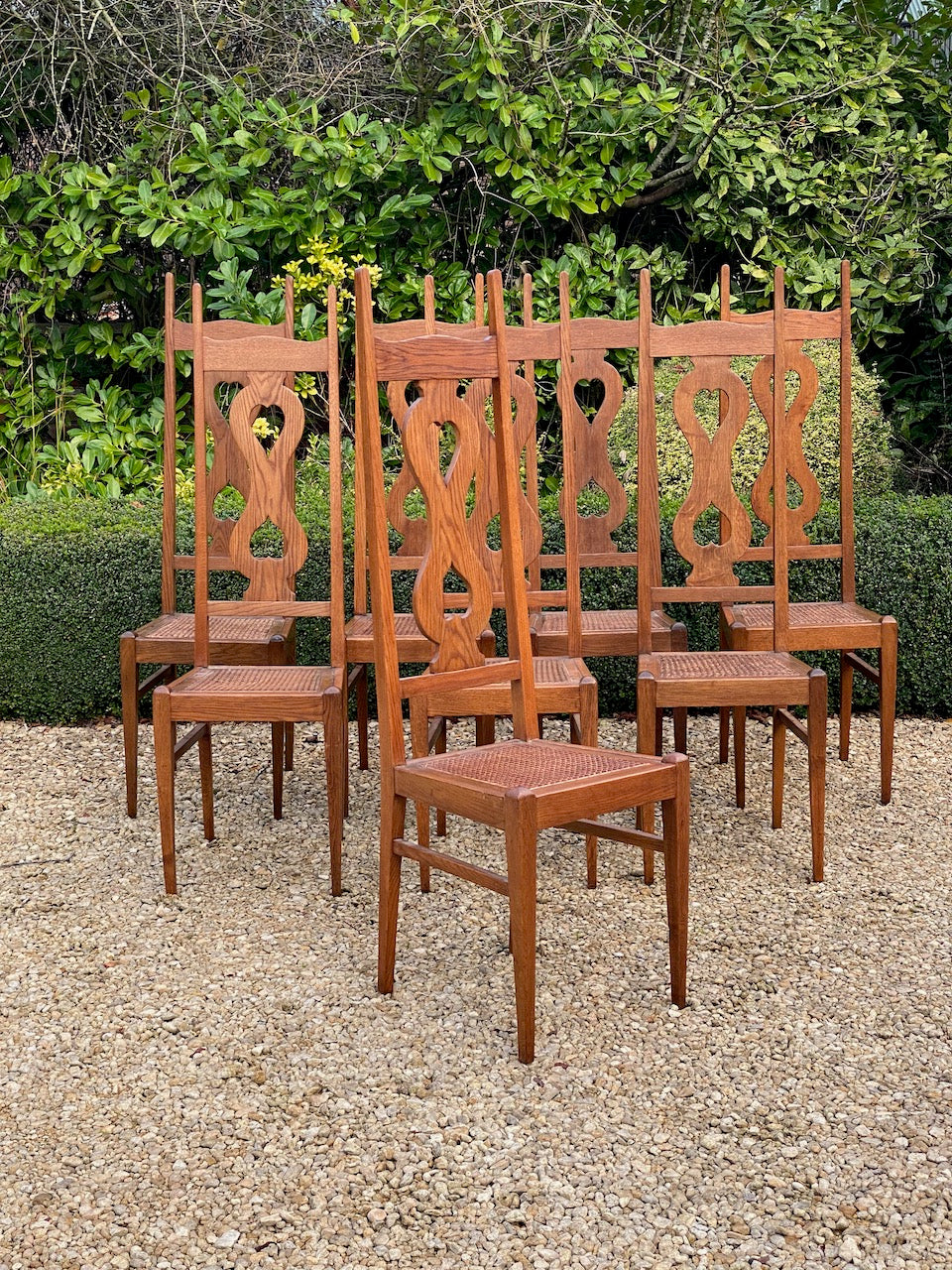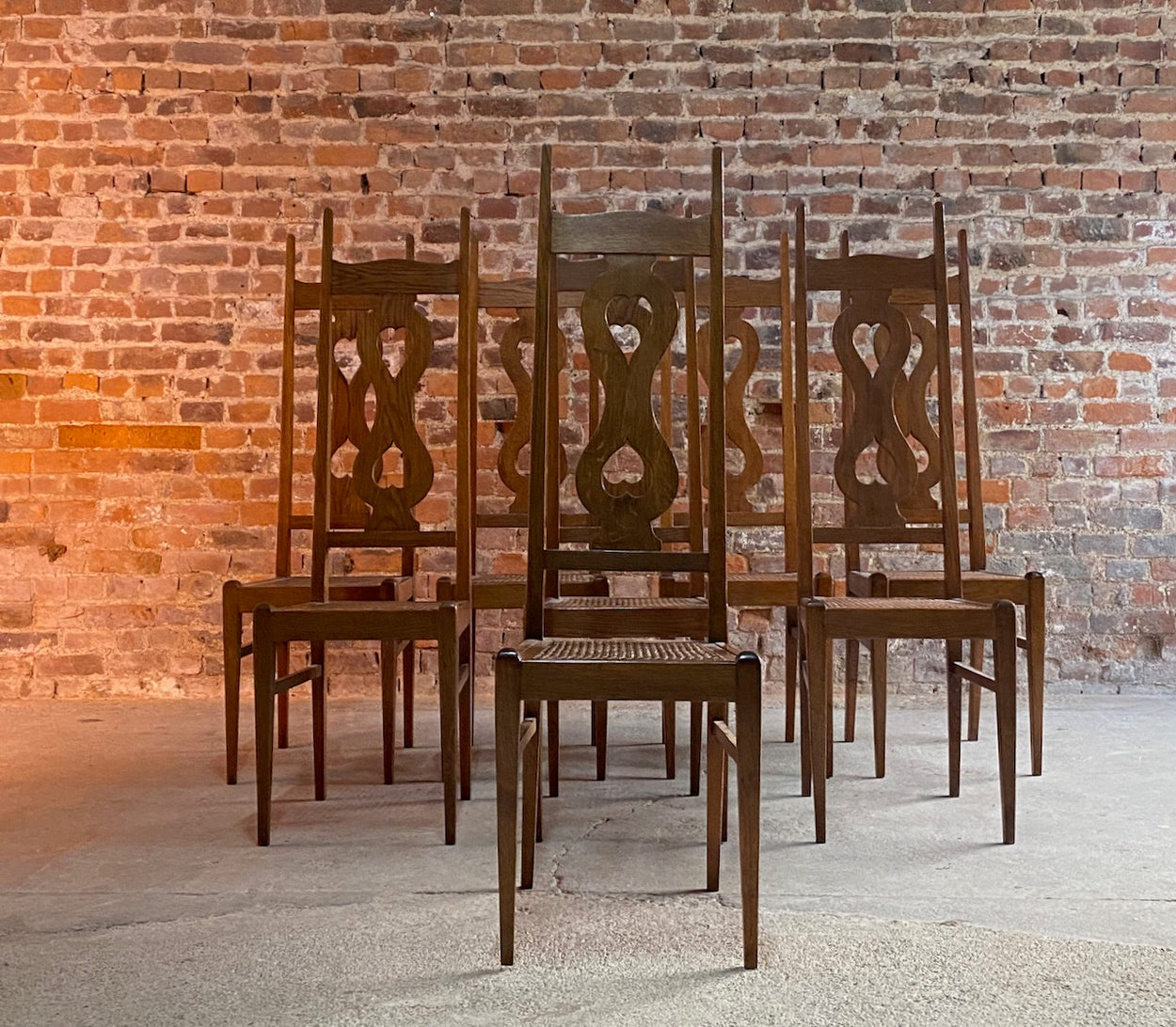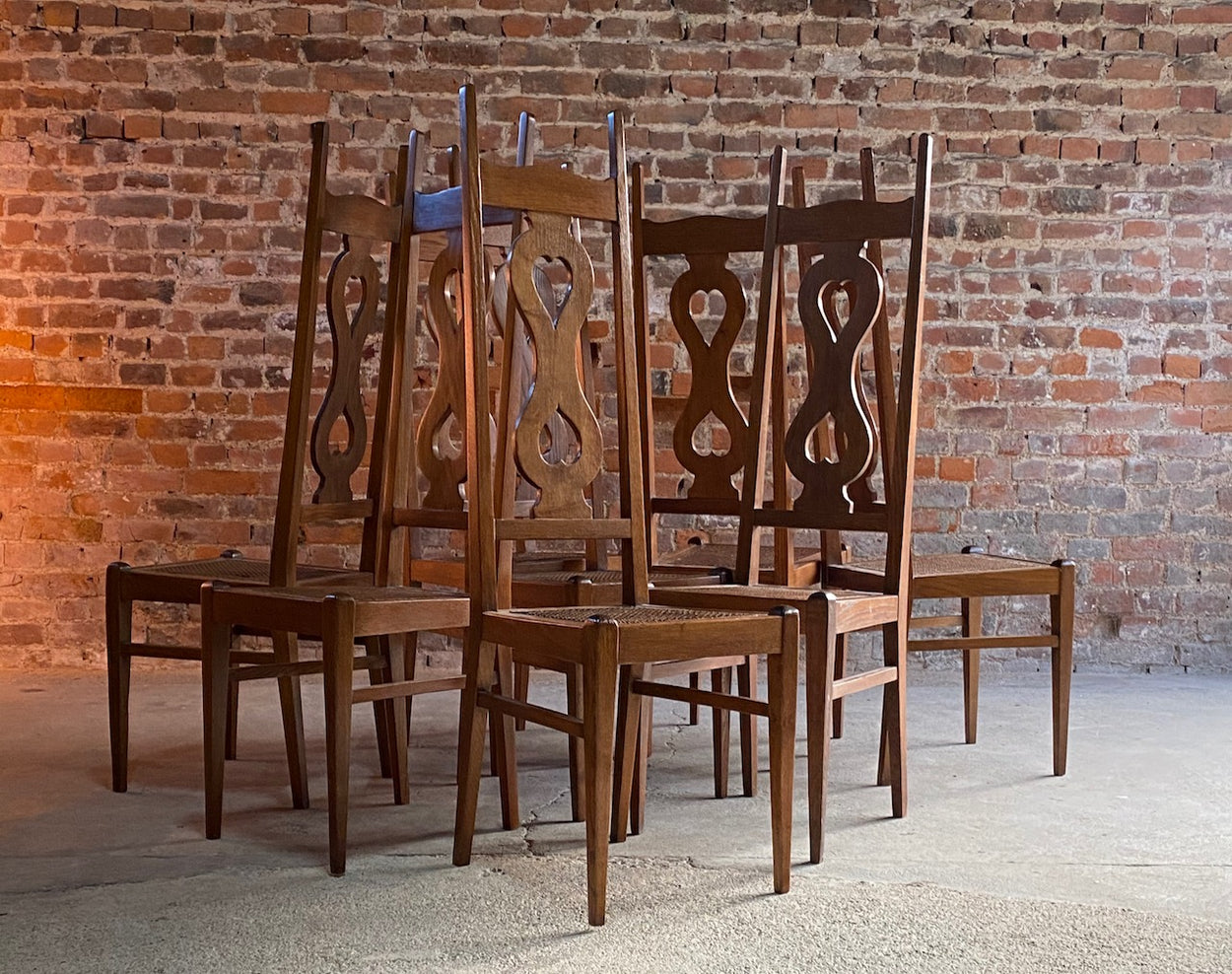 Rare set of C F A Voysey Arts & Crafts Oak Dining Chairs Set of Eight by Liberty & Co Circa 1930
SOLD
A magnificent rare set of eight Arts & Crafts Oak and Cane dining chairs designed by C F A Voysey made by Liberty and Co London Circa 1930, The high back chairs have a double baluster splat pierced with opposing hearts between the cross rails, the tapered posts rising above the top rail, the cane seats are set within oak rails all raised on square tapering legs, joined by plain stretchers.
Note: the original design for these chairs was created for Voysey's clients William and Haydee Ward-Higgs, a London solicitor and his wife, around 1898 for their home at 23 Queensborough Terrace. Through publications such as 'The Furnisher' magazine. 
Charles Francis Annesley Voysey (28 May 1857 – 12 February 1941) was an English architect and furniture and textile designer. Voysey's early work was as a designer of wallpapers, fabrics and furnishings in a simple Arts and Crafts style, but he is renowned as the architect of several country houses. He was one of the first people to understand and appreciate the significance of industrial design. He is considered one of the pioneers of Modern Architecture. Voysey's designs in the field of applied art included furniture, wallpapers, fabrics, carpets, tiles, metalwork, ceramics and graphic design. Sometimes he designed artefacts specially for his own buildings, and sometimes he sold designs to manufacturers for wider use.
Voysey's development as a furniture designer corresponded to his development as an architect, and by c.1895 he had evolved a definitive personal style. His furniture conformed, with a few exceptions, to this style until 1910, when he began to introduce greater elaboration, including Gothic motifs, into his designs. The simple elegance of Voysey's furniture from the period 1895–1910 was achieved by relying on the innate beauty of high quality materials, especially unpolished oak, and by eschewing complicated decoration in favour of a careful balance of the vertical and horizontal elements in a design.
Summary:
20th Century
Rare
 C F A Voysey
Liberty & Co
London
Circa 1930
Arts and Crafts
Solid Oak
Caned Seats
Set of Eight
Tall Backs
Heart Motifs
Practical & Beautiful
Width: 17"/43cm
Depth:17.5"/44cm
Height: 55"/140cm
Floor to Seat: 19"/49
Free delivery is offered to England & Wales only when buyer pays full asking price, next day delivery is not possible due to the size of the piece, please allow between 7-14 days delivery
I prefer Paypal (its safe and secure and always protects the buyer) but you are also welcome to pay by bank transfer or cash on collection.