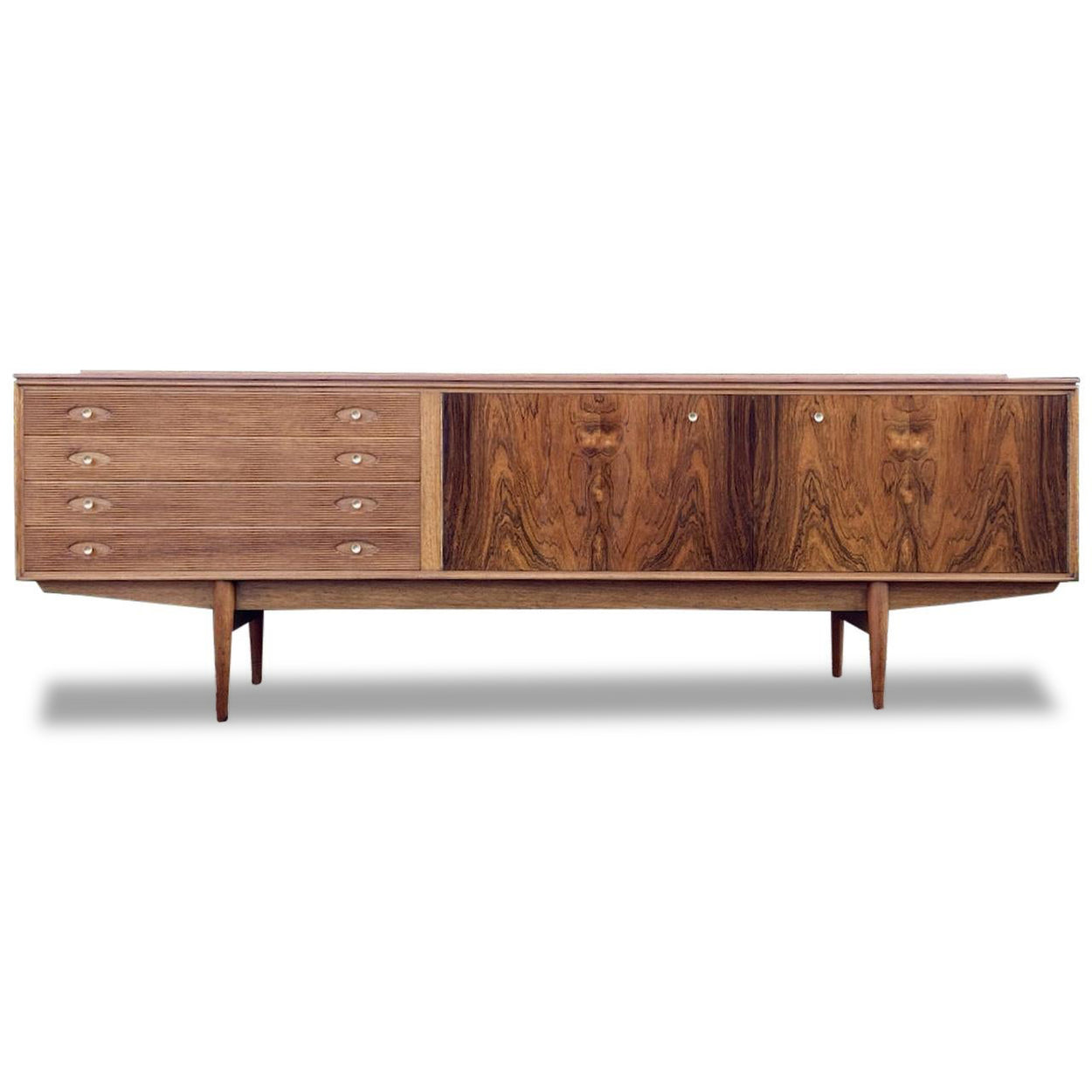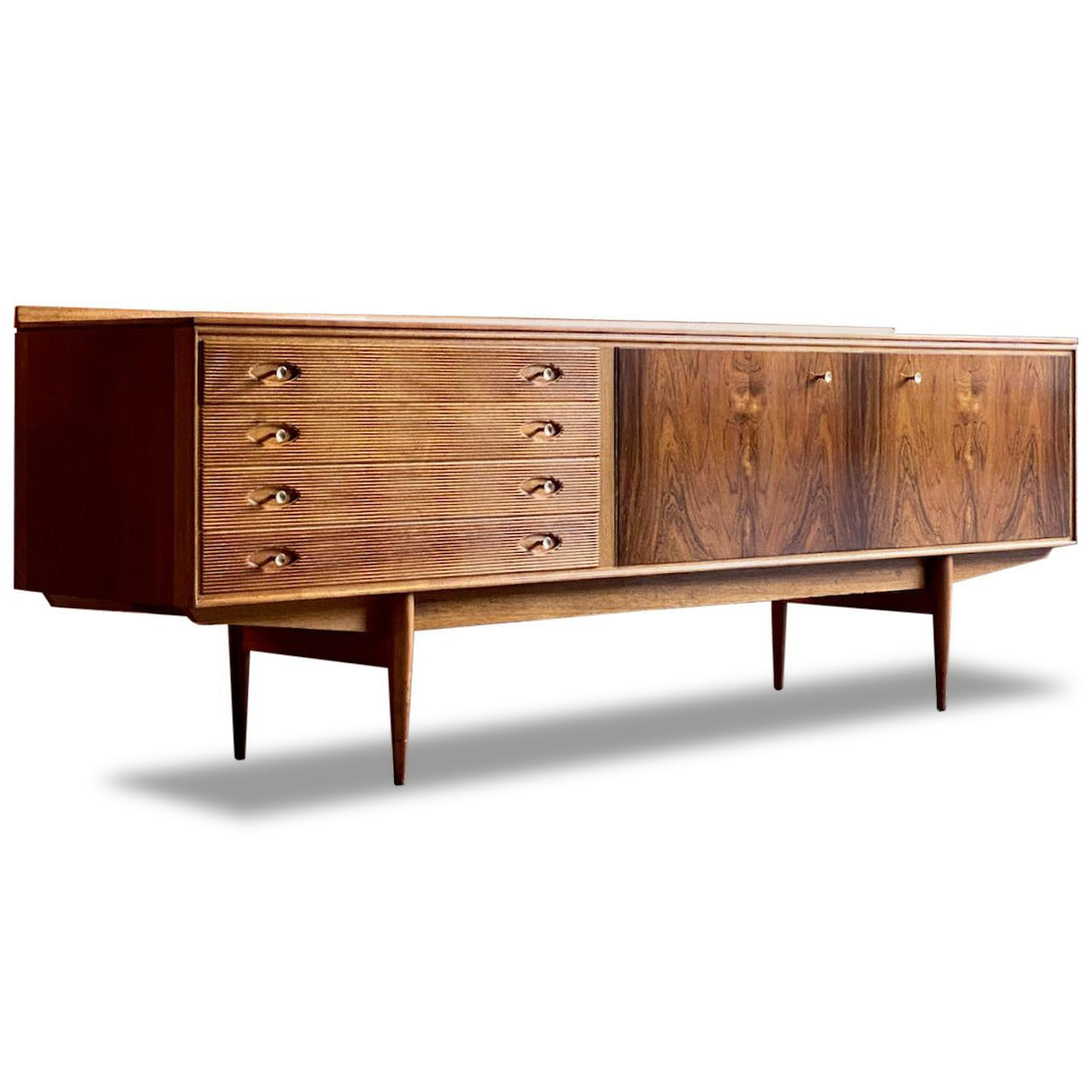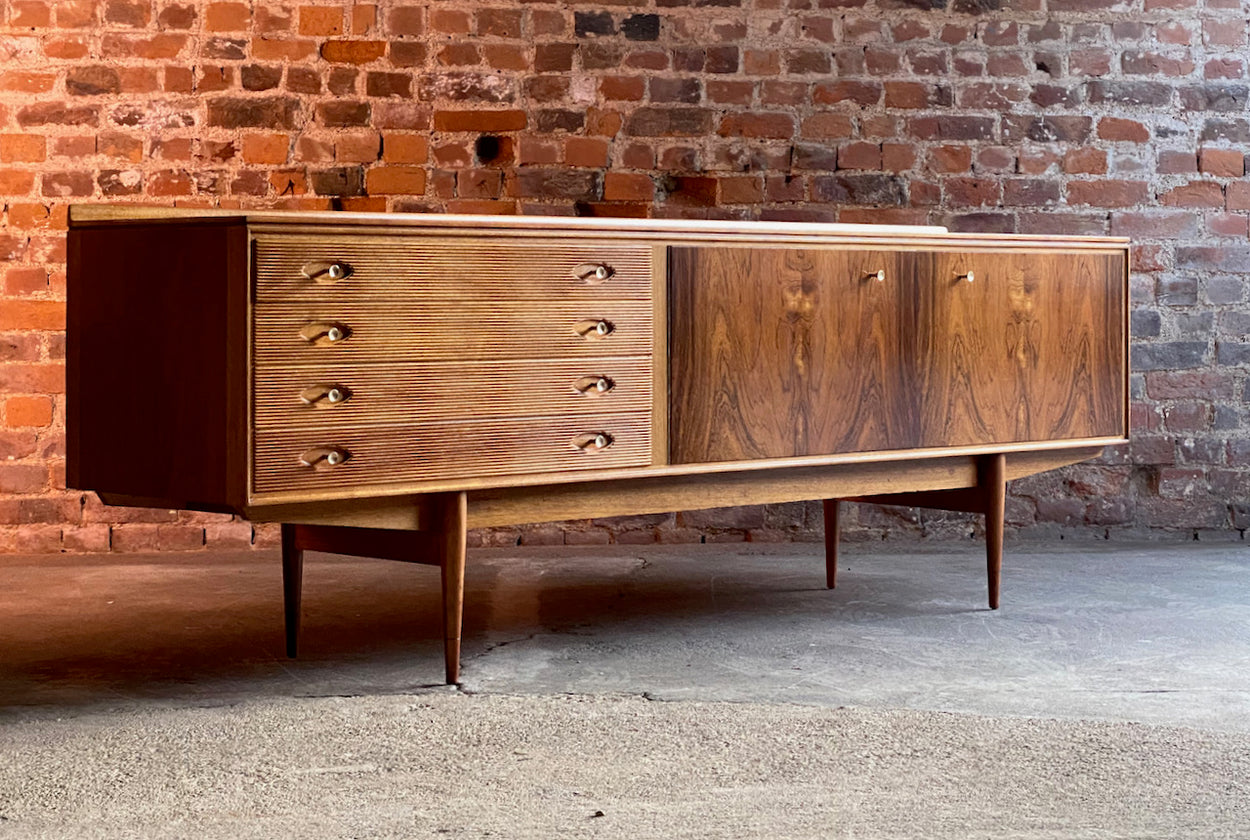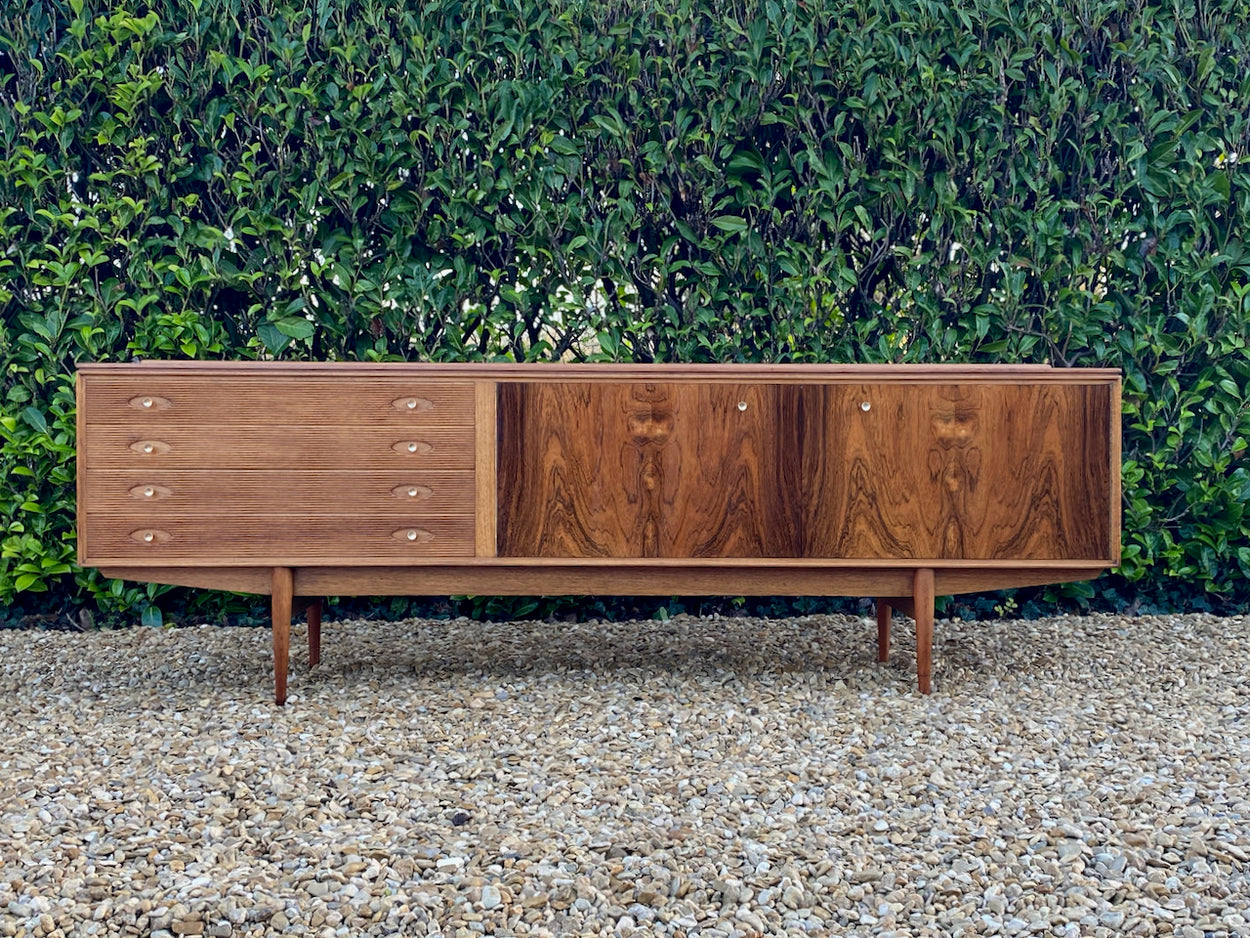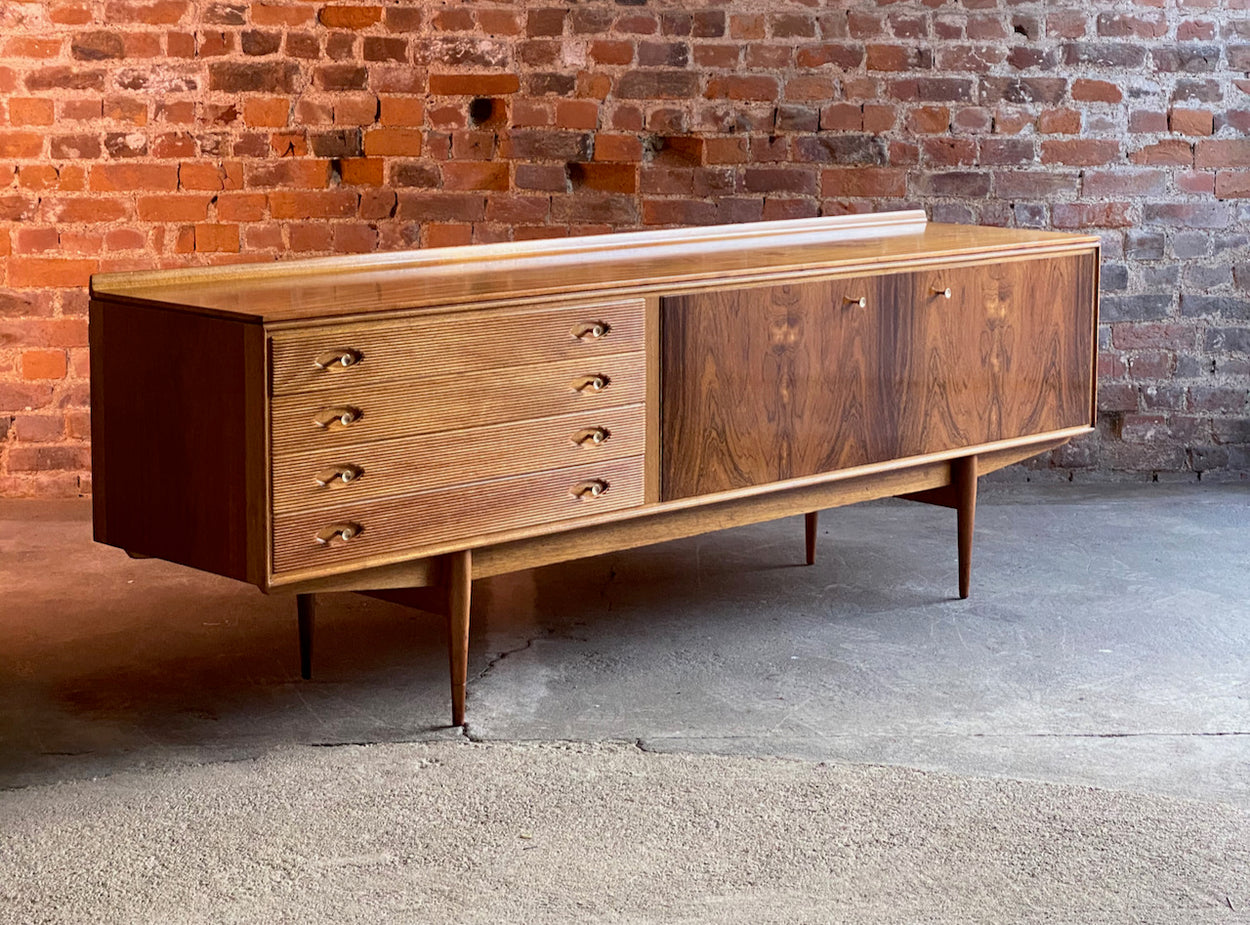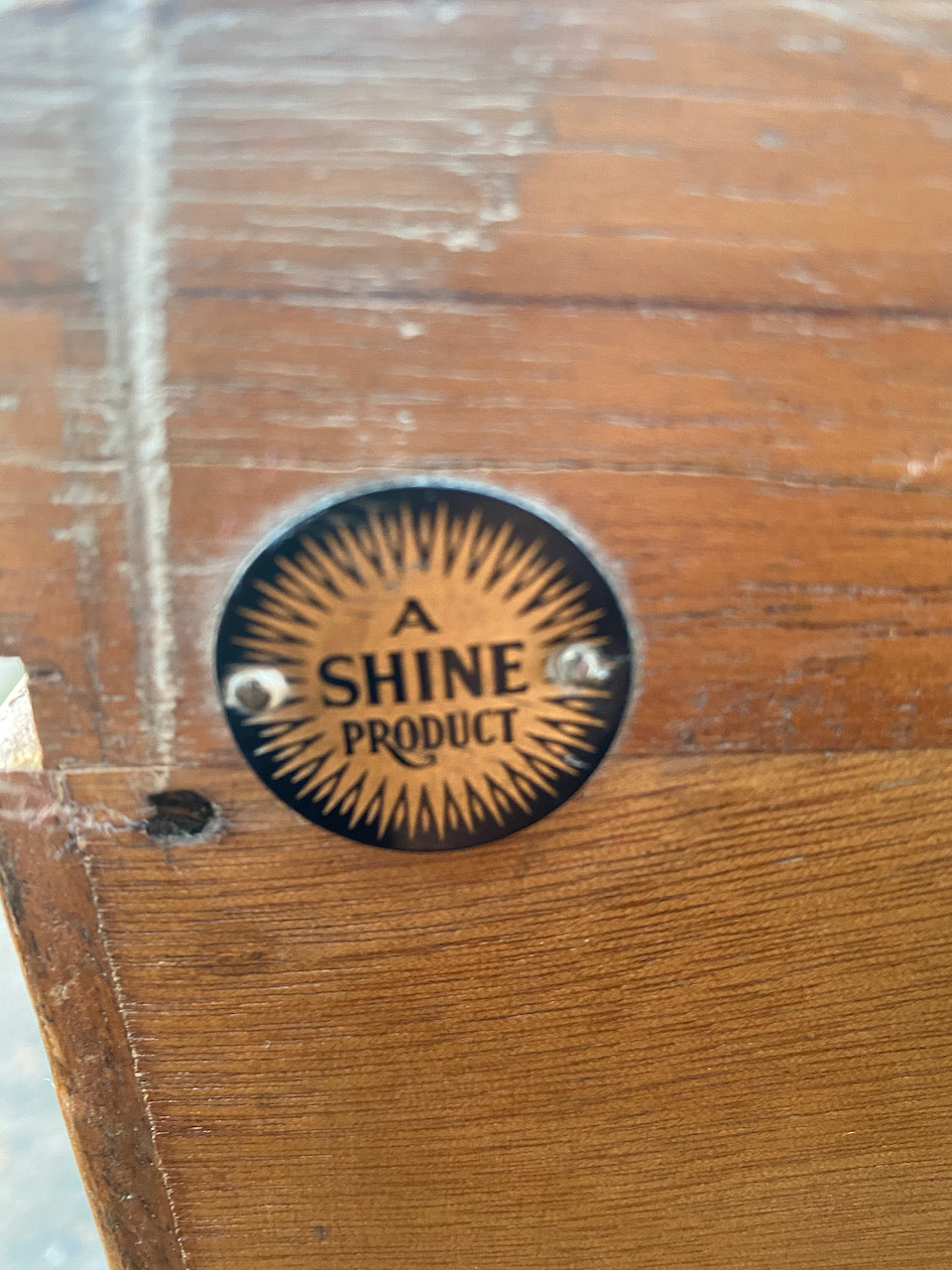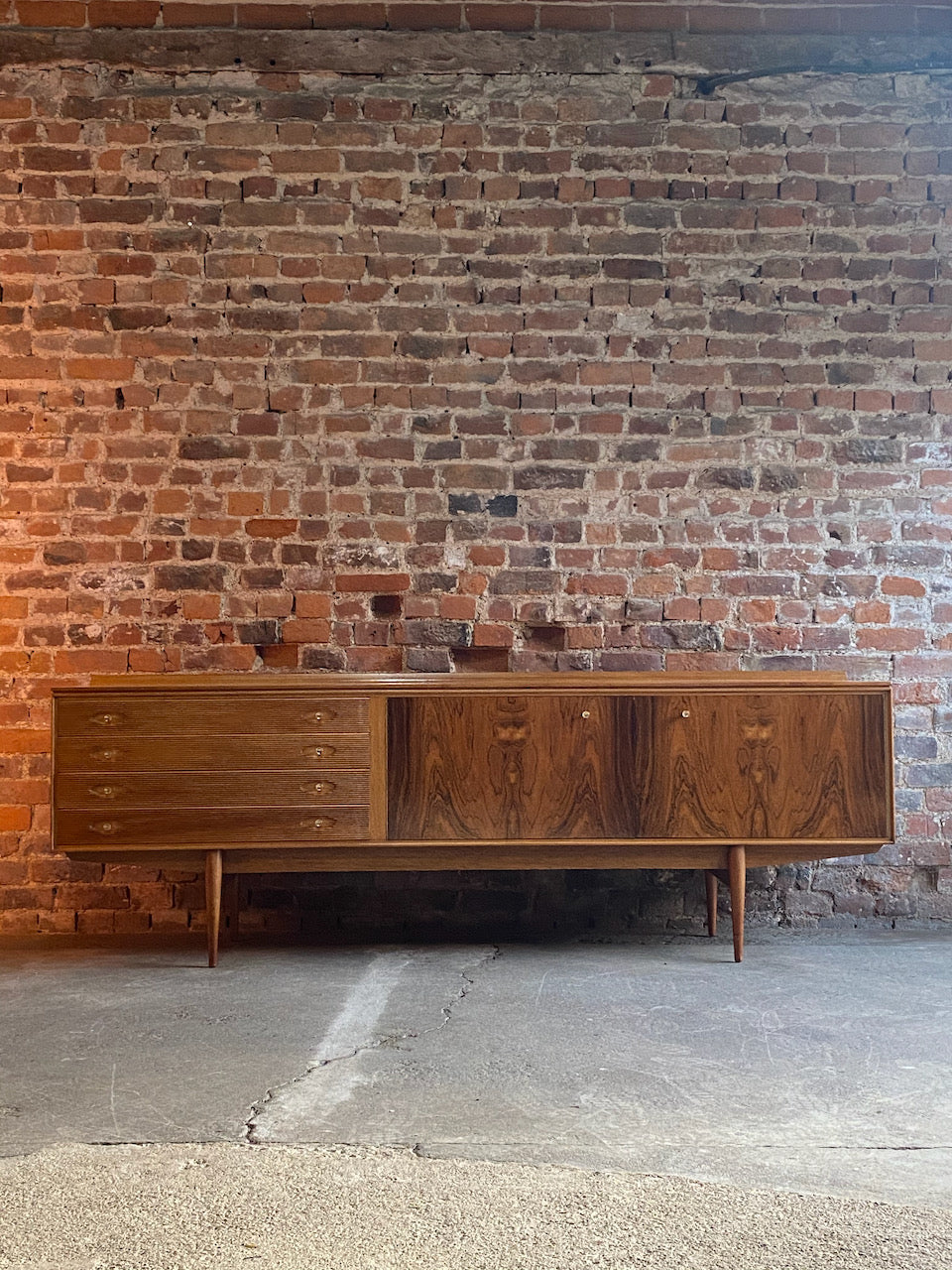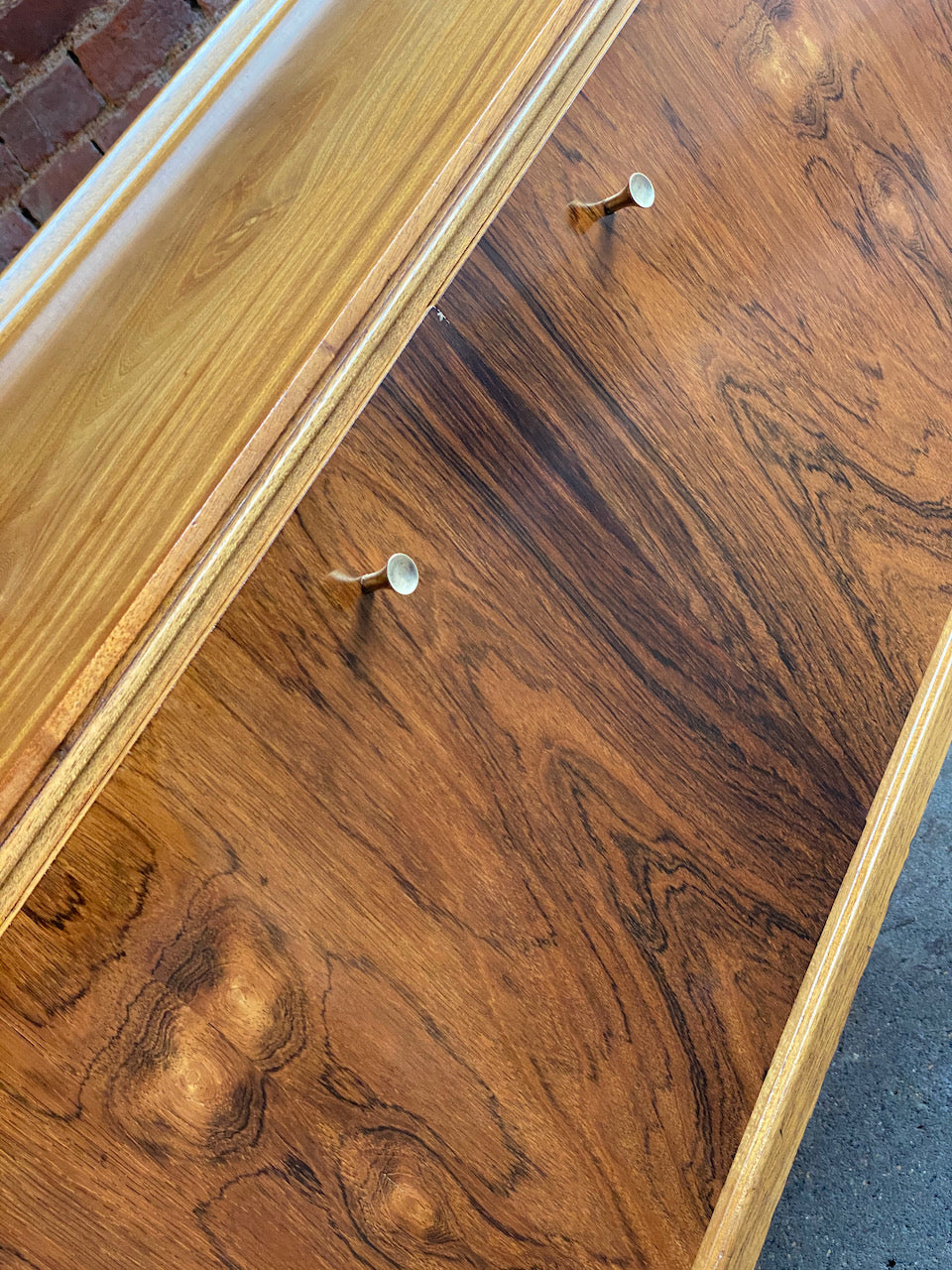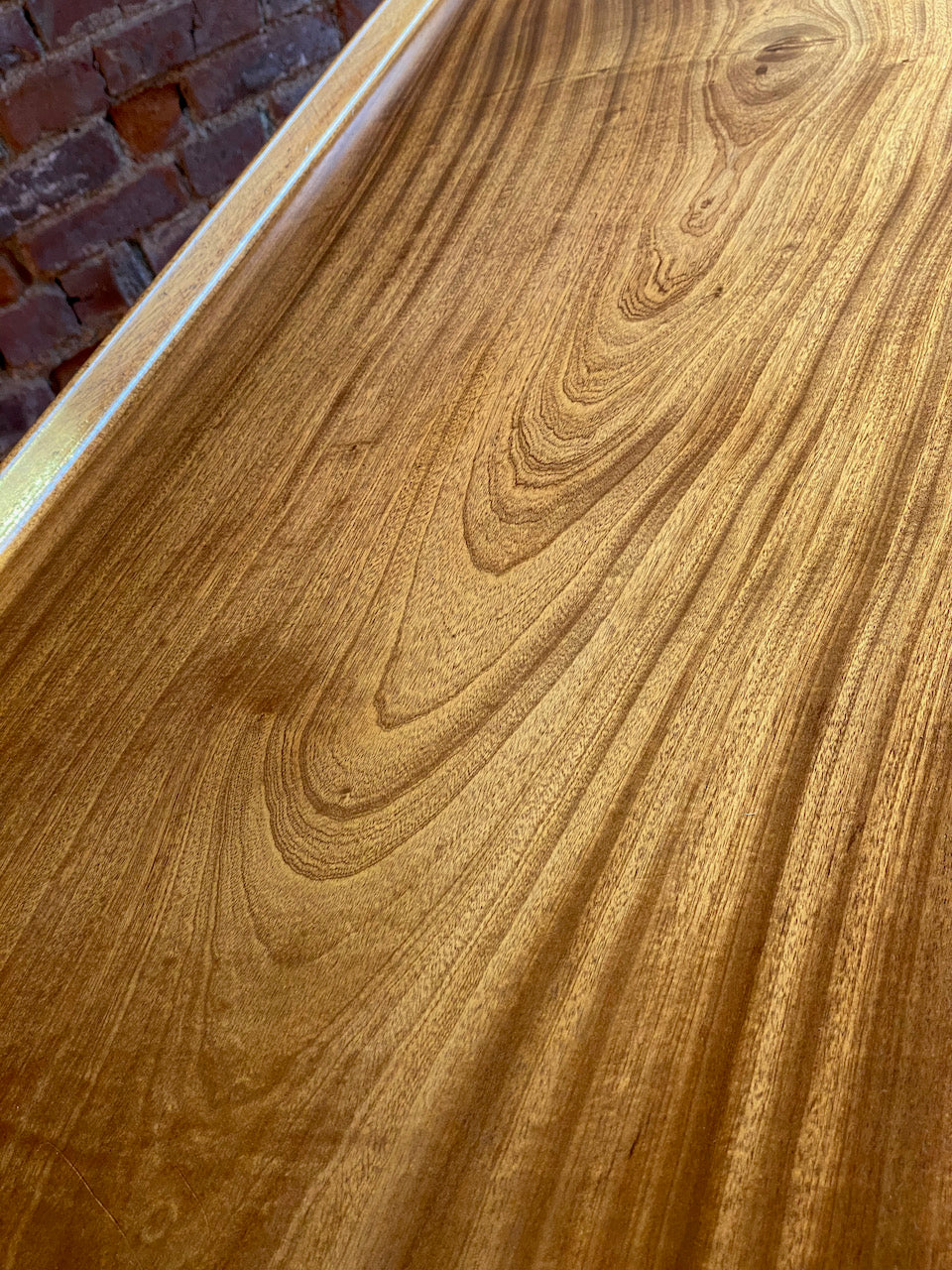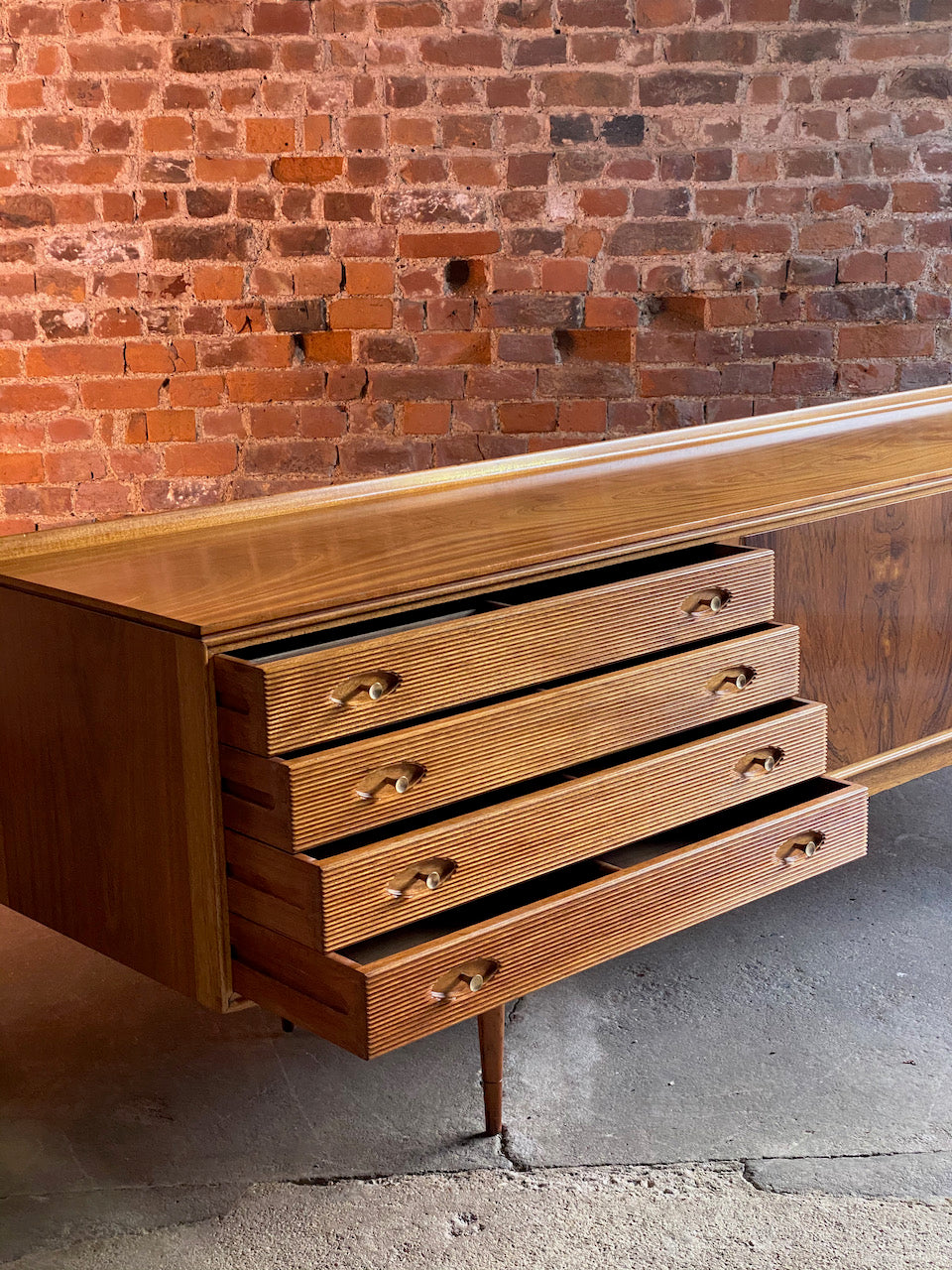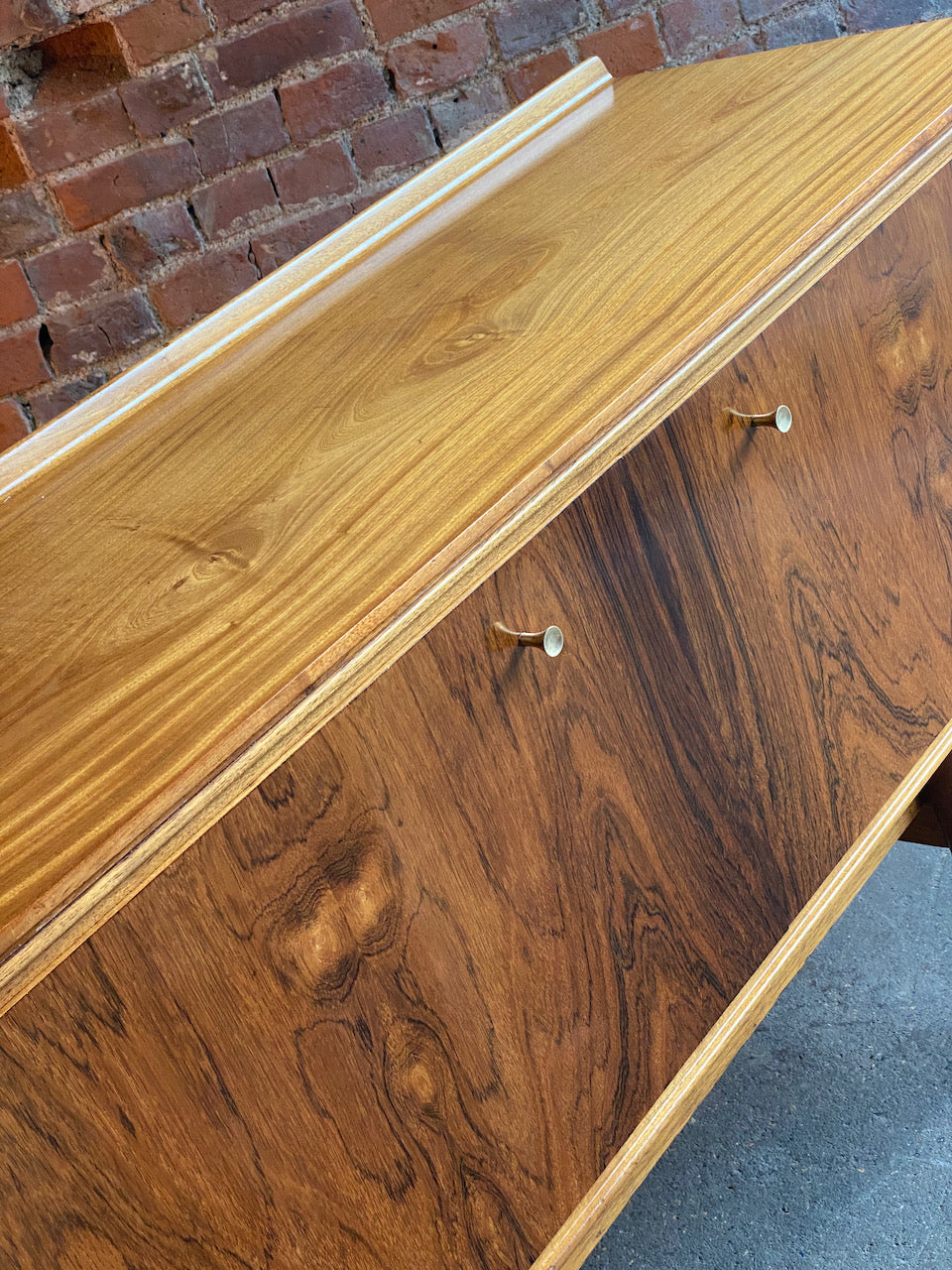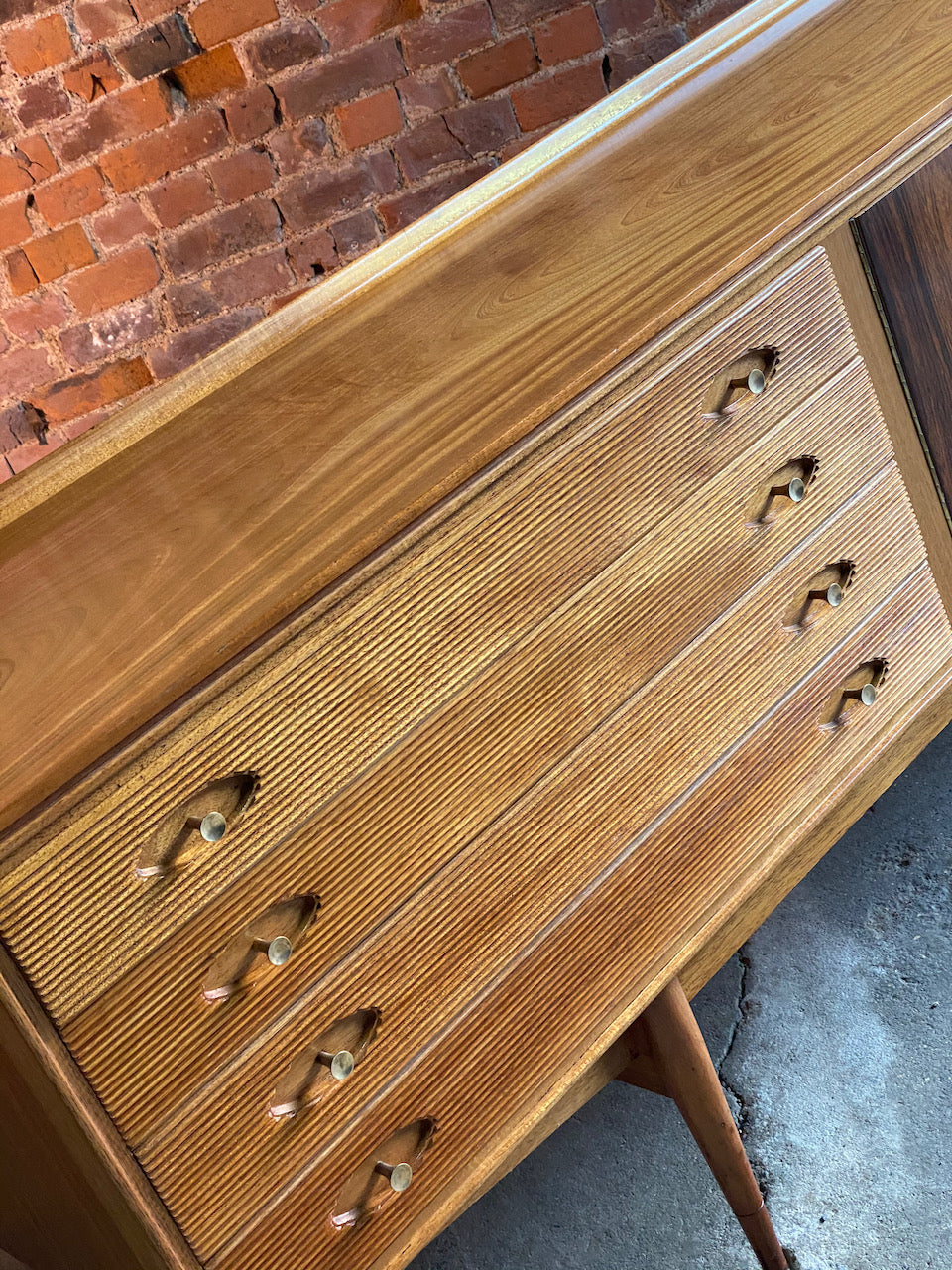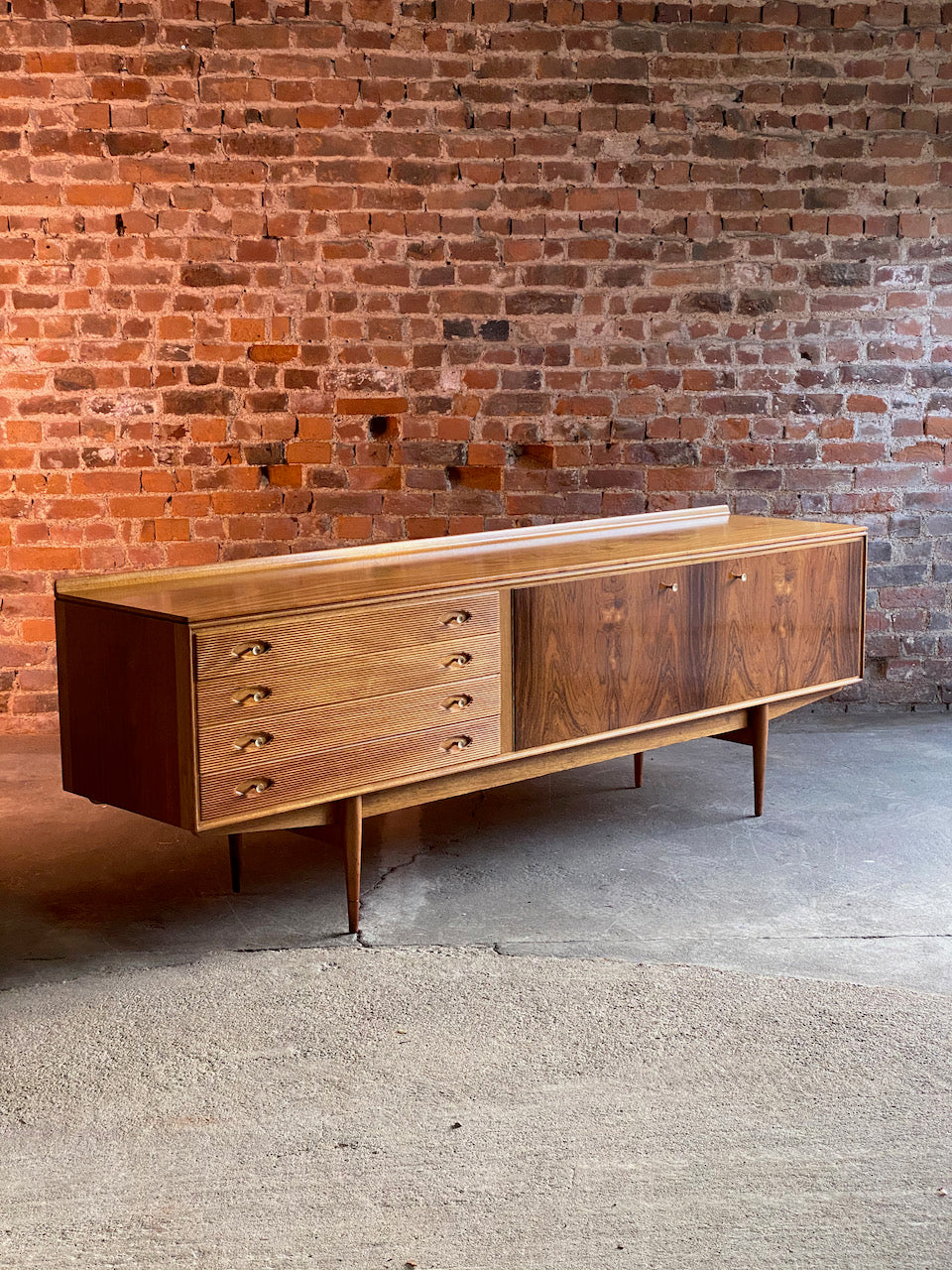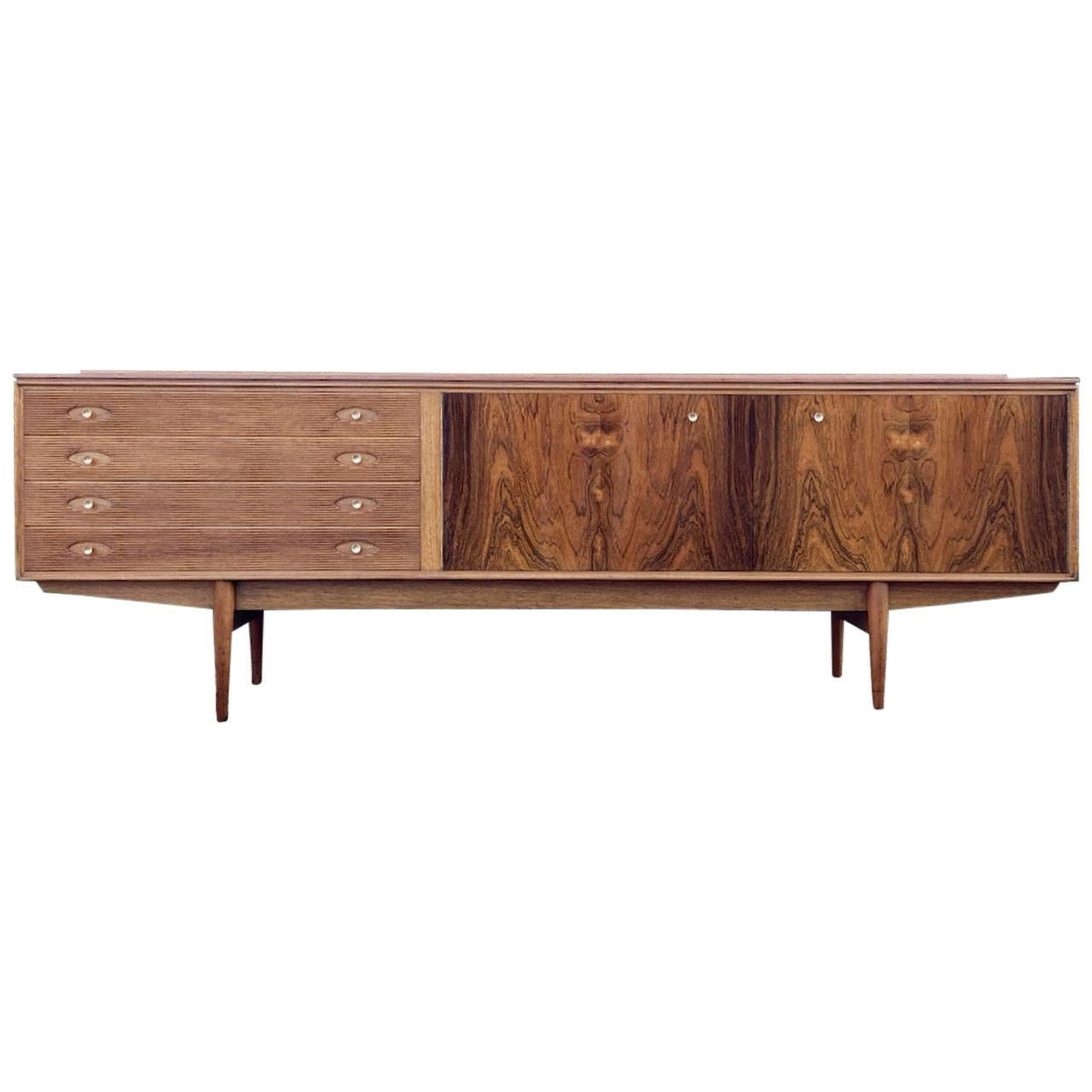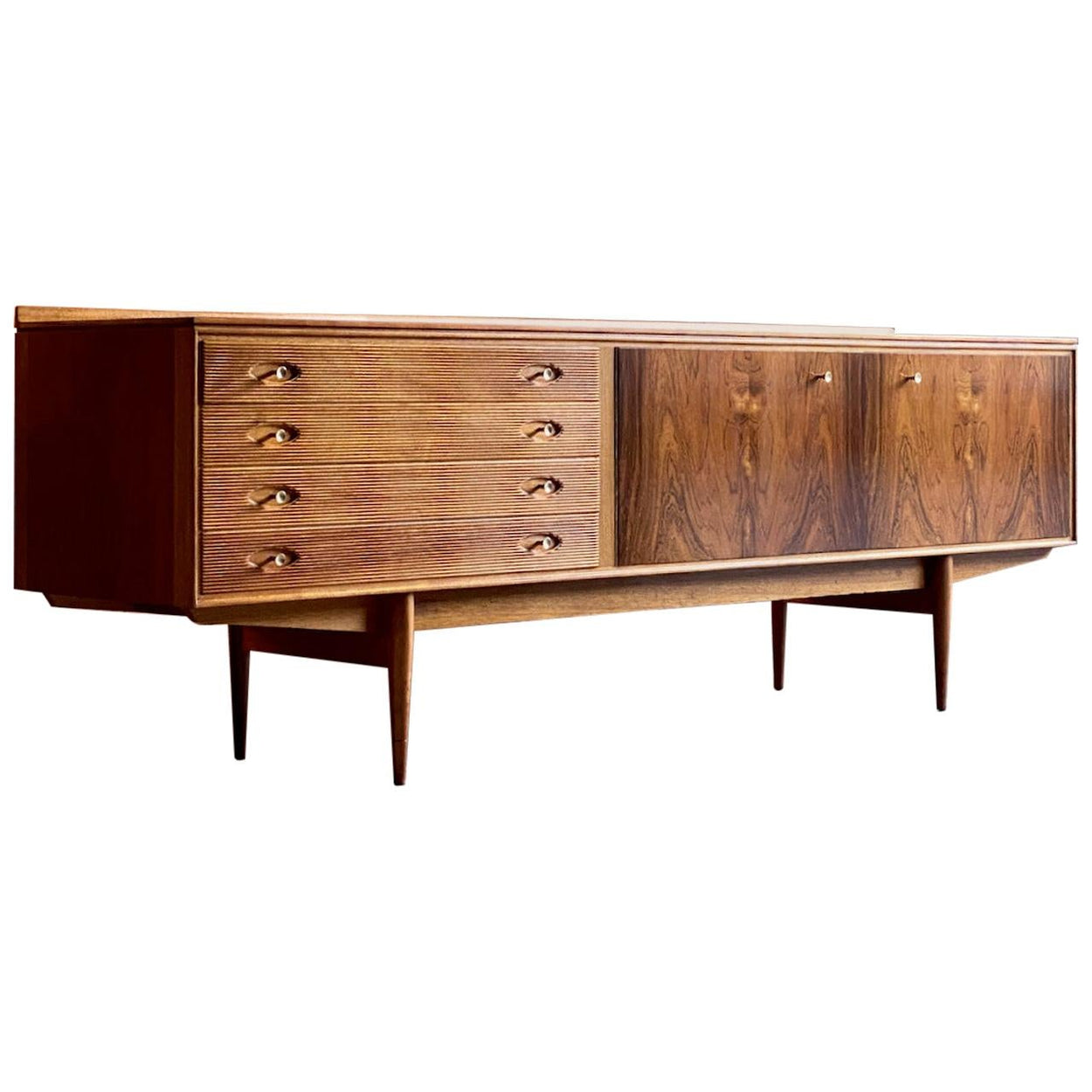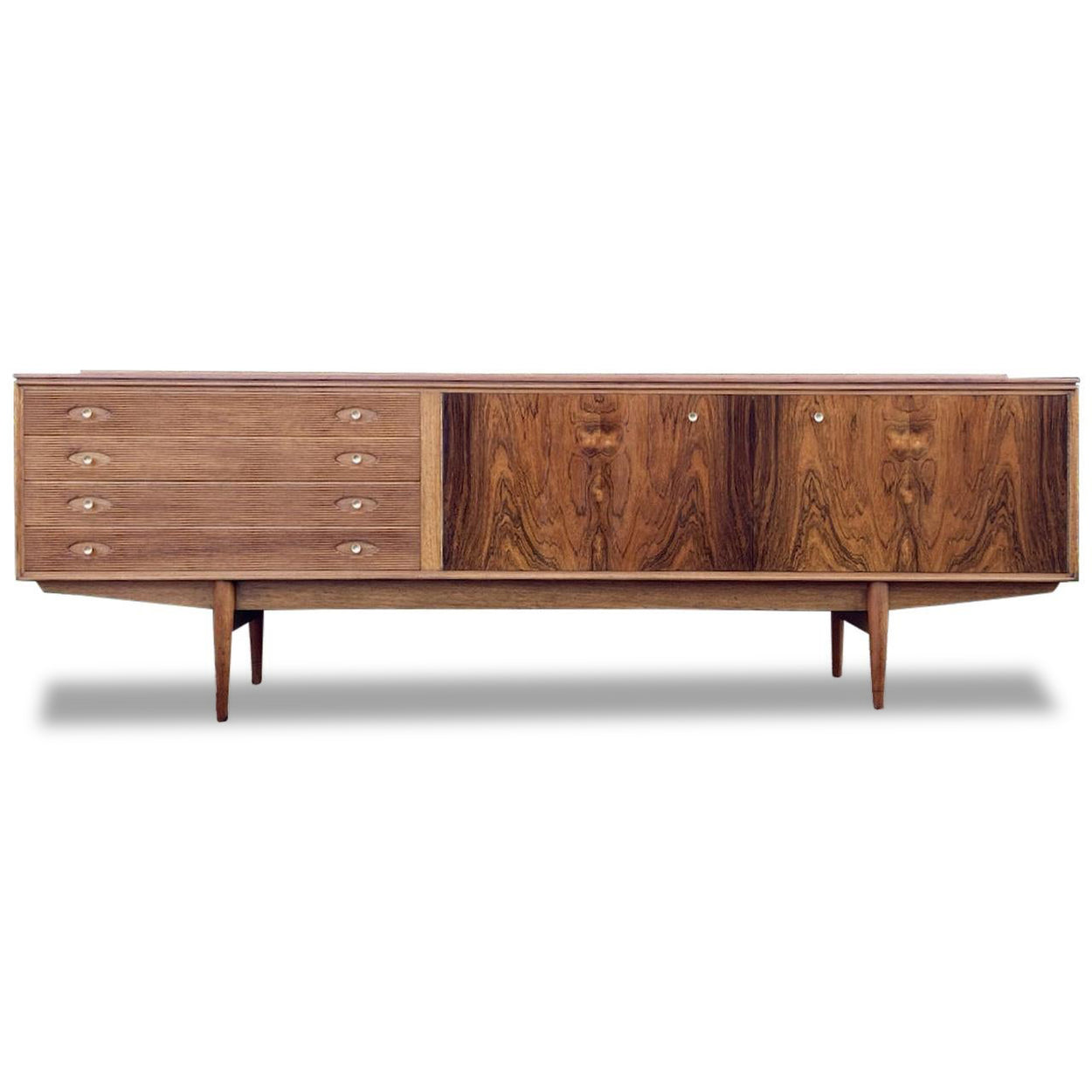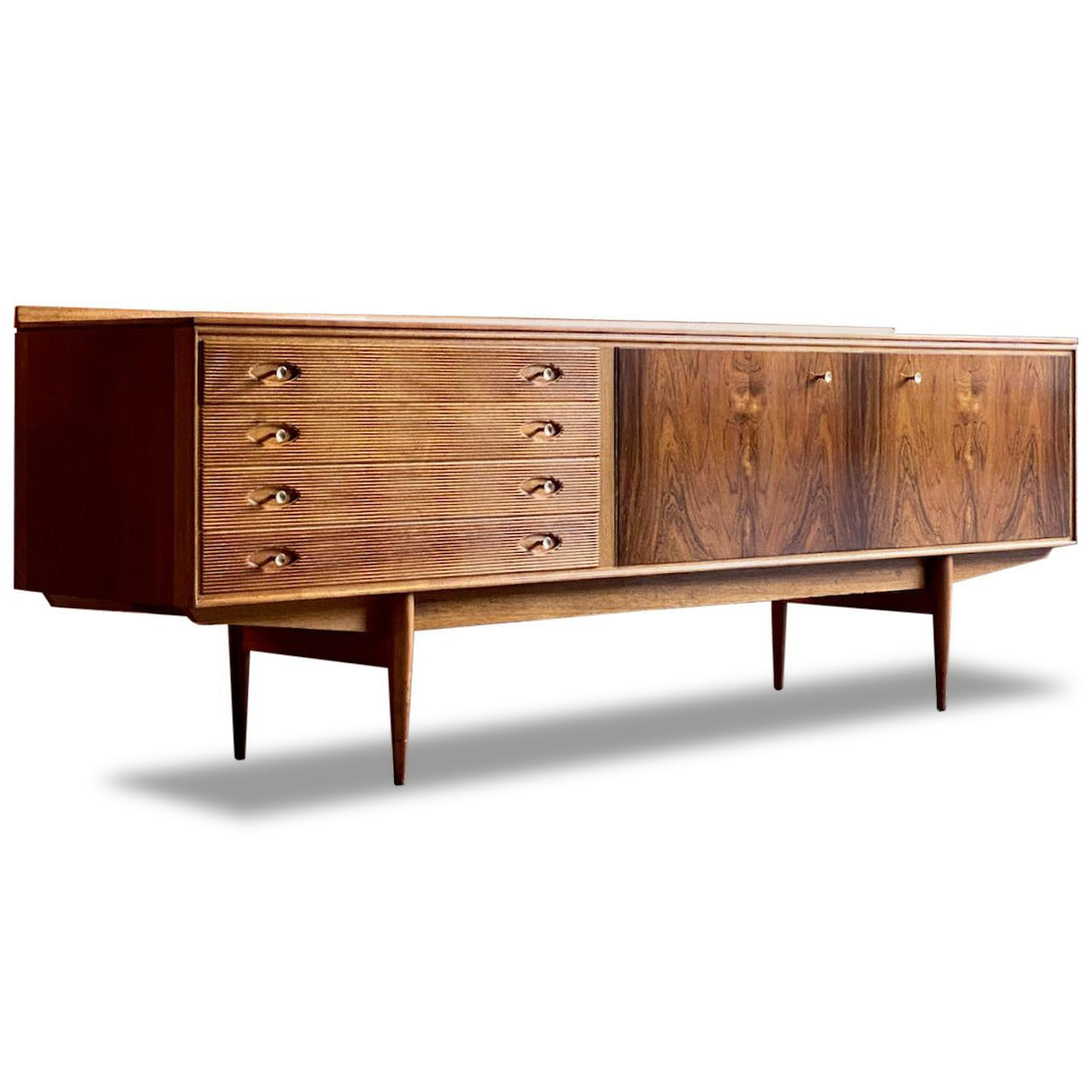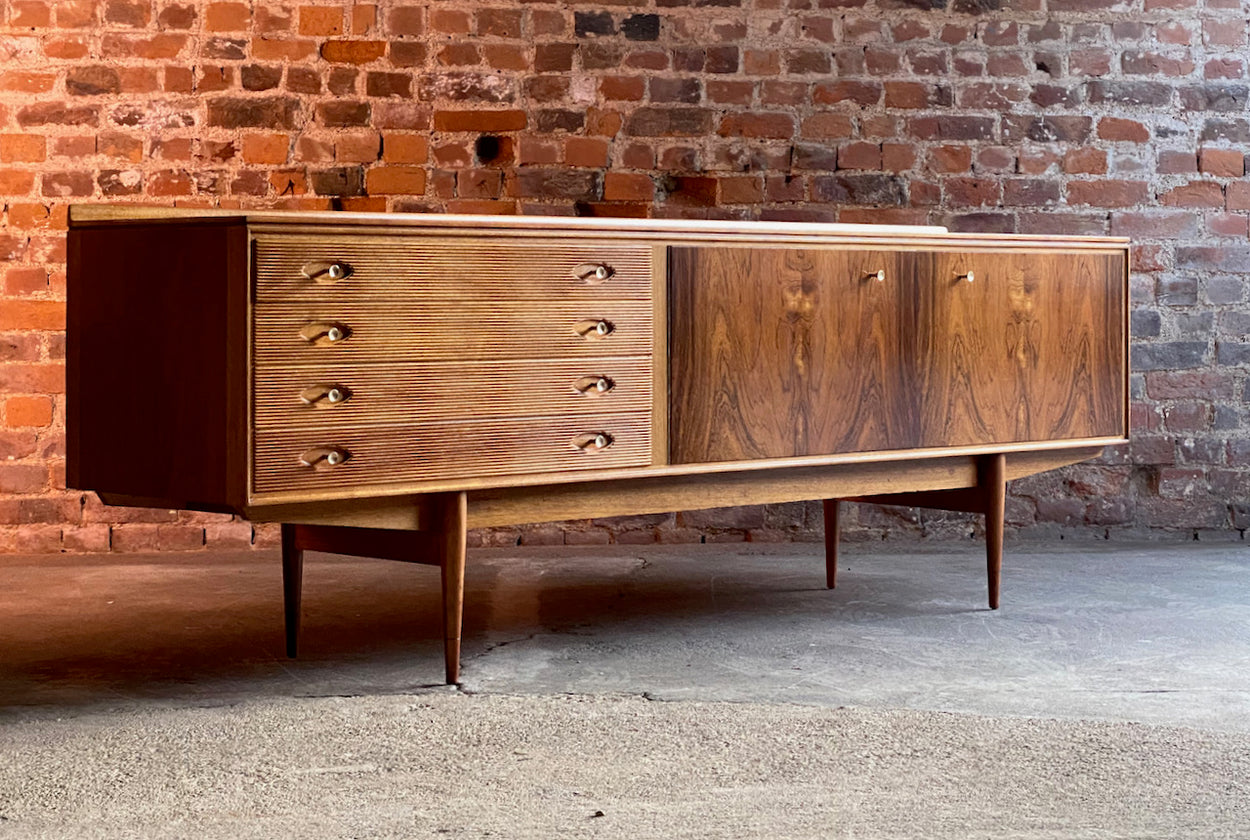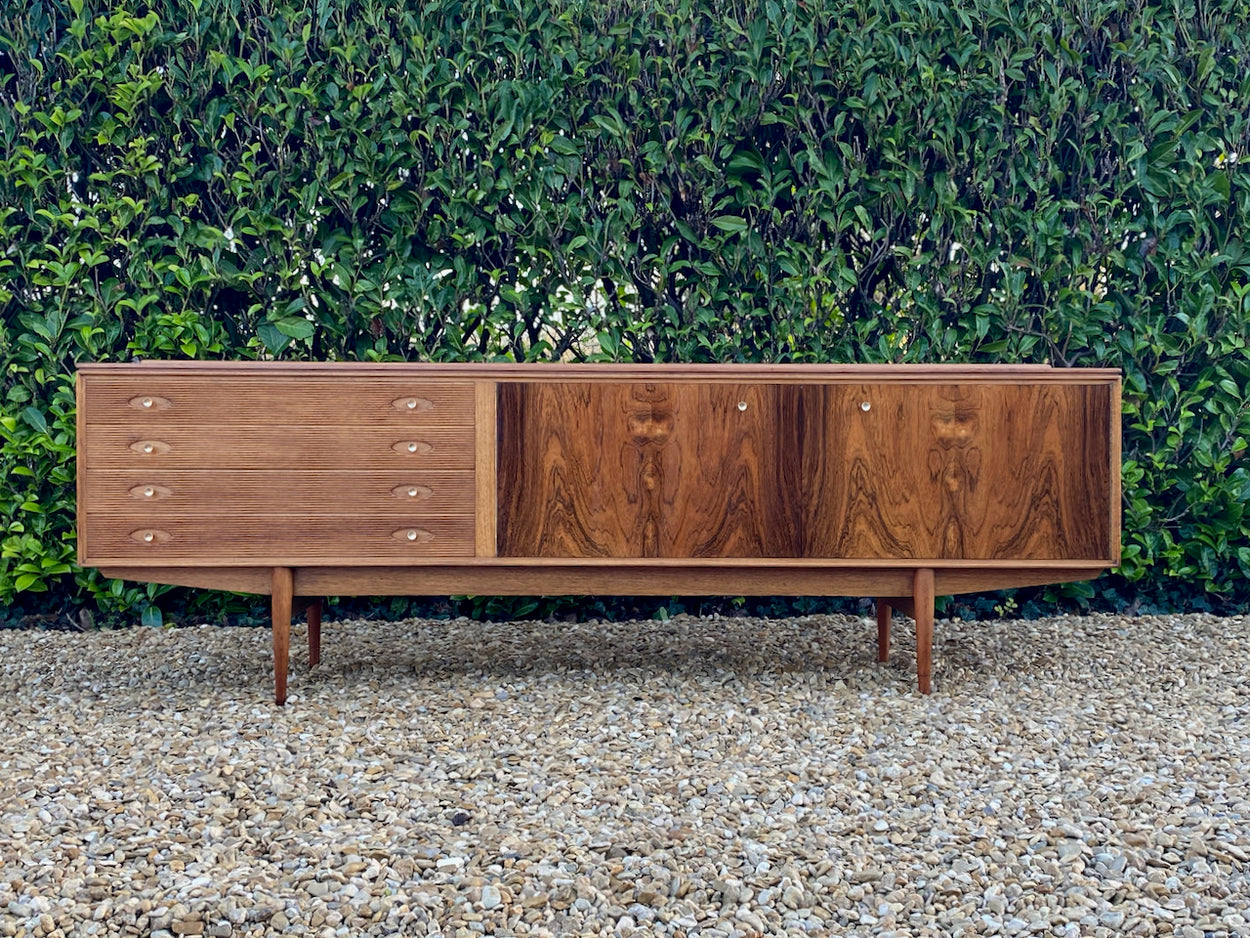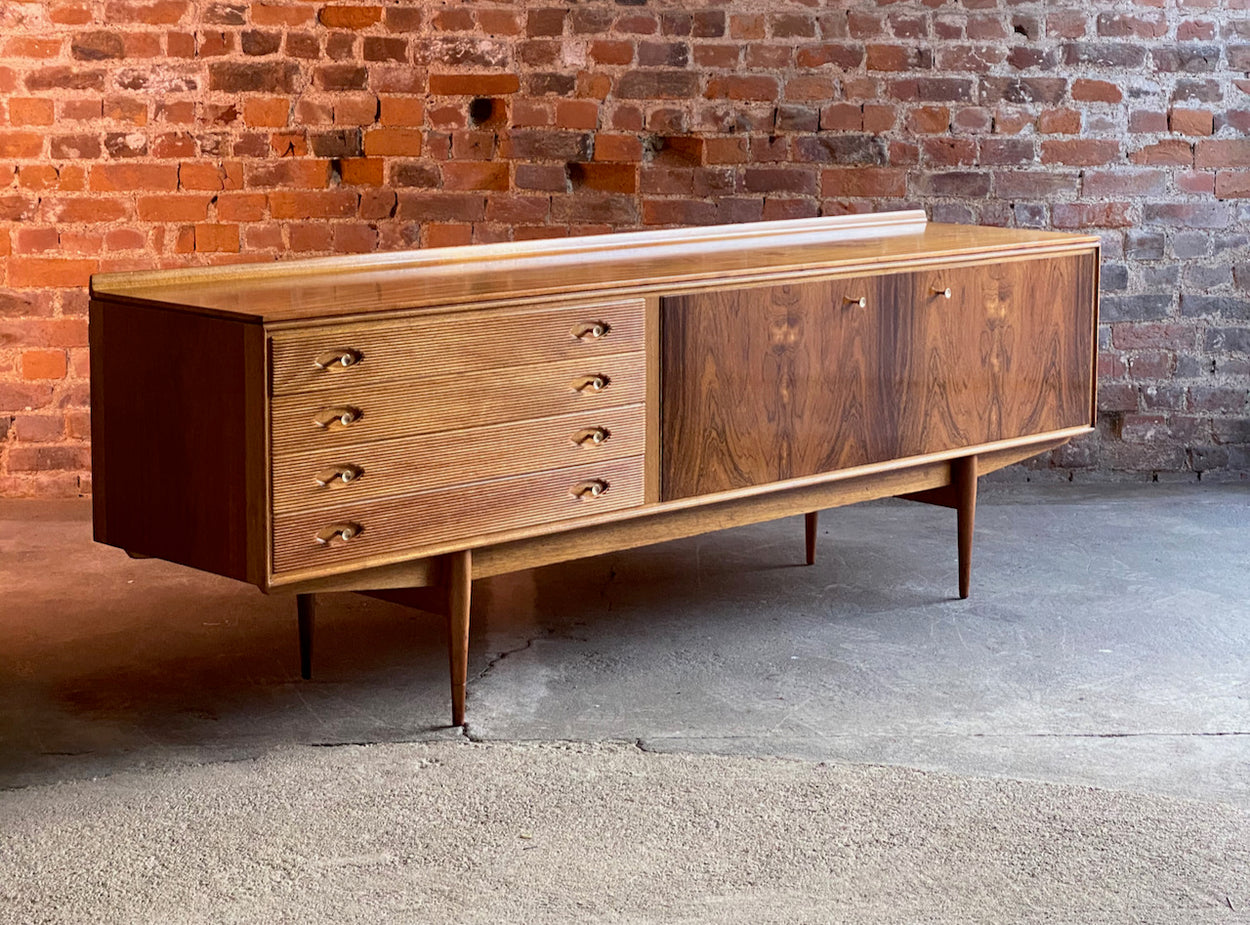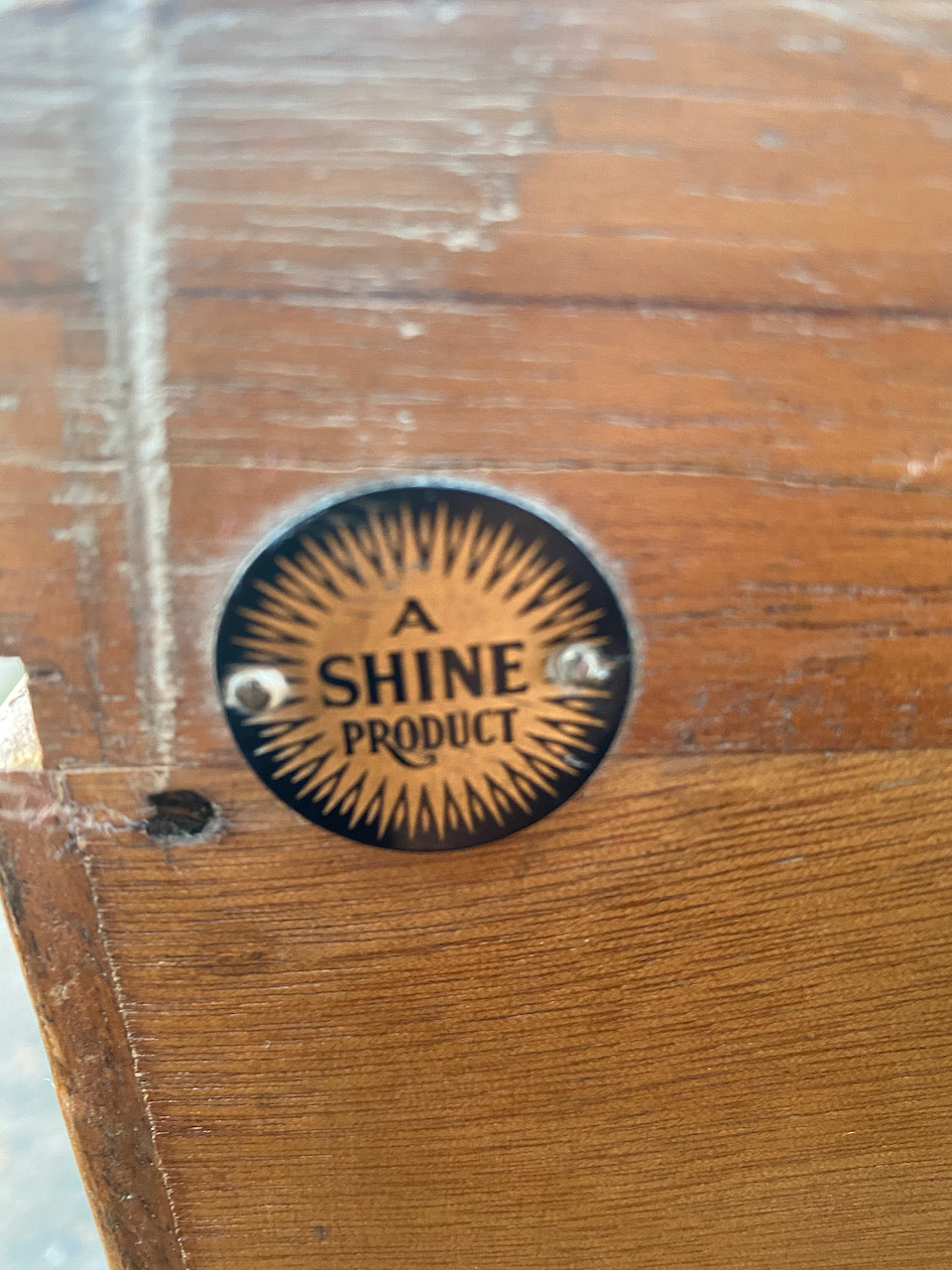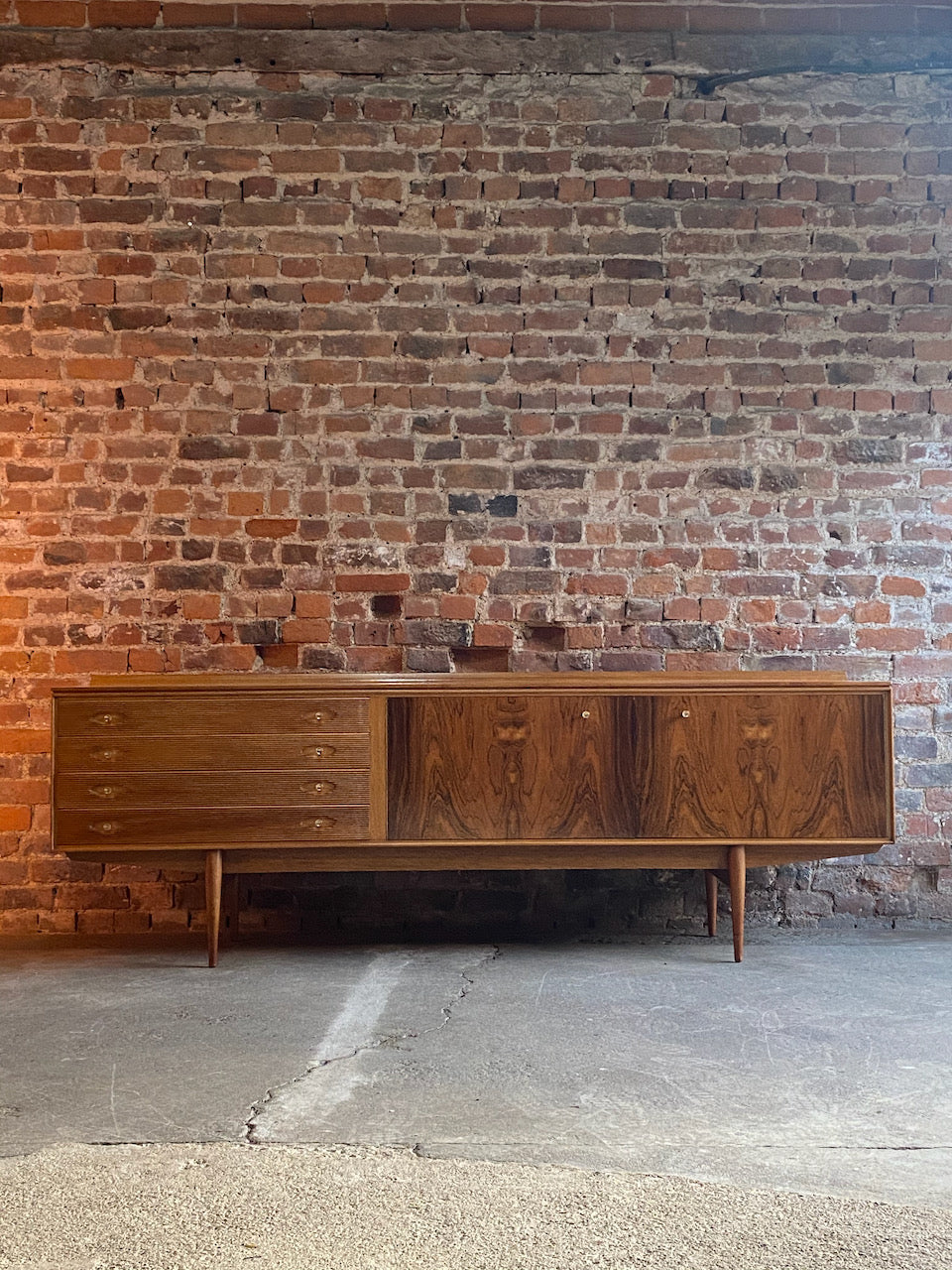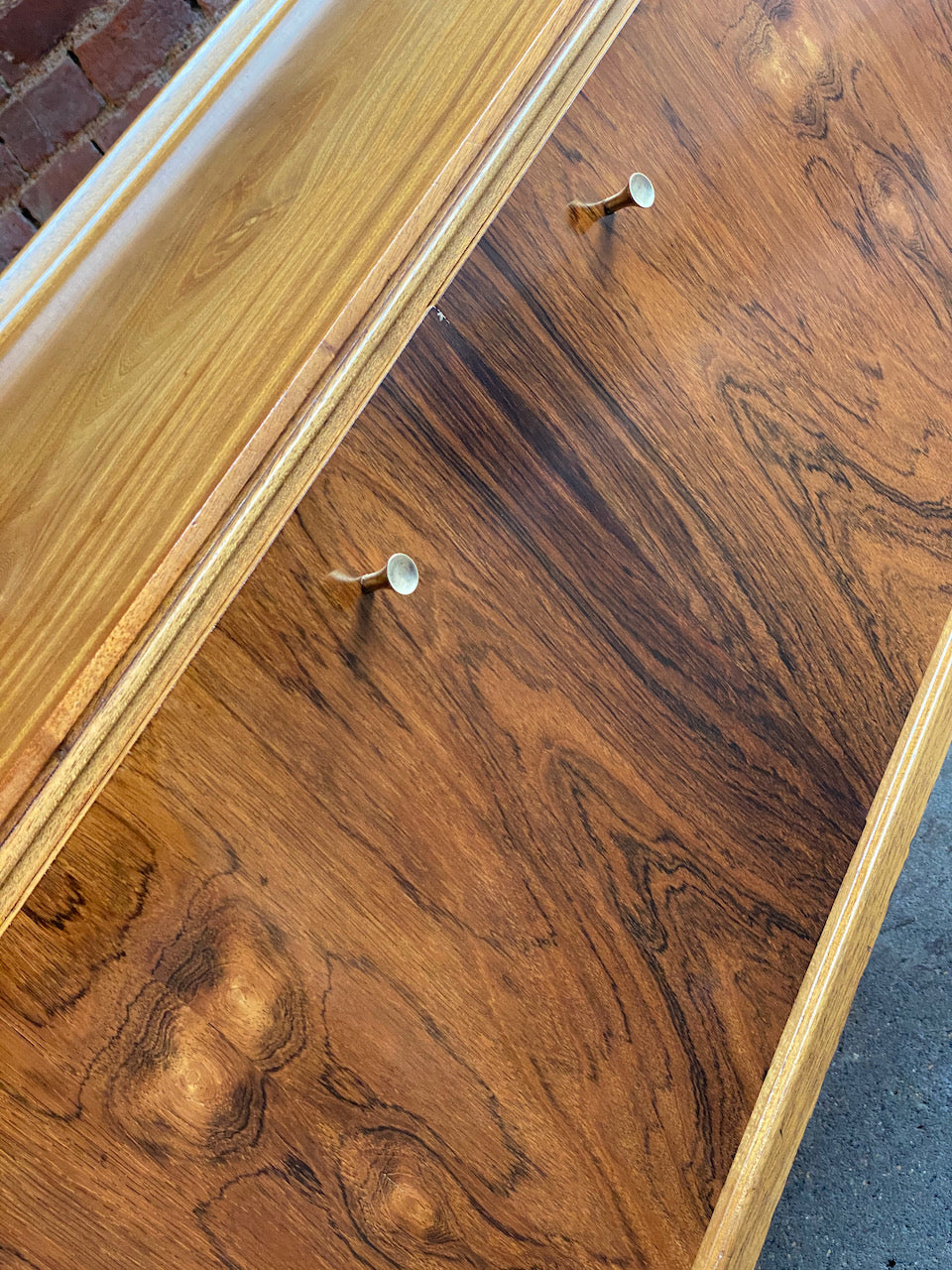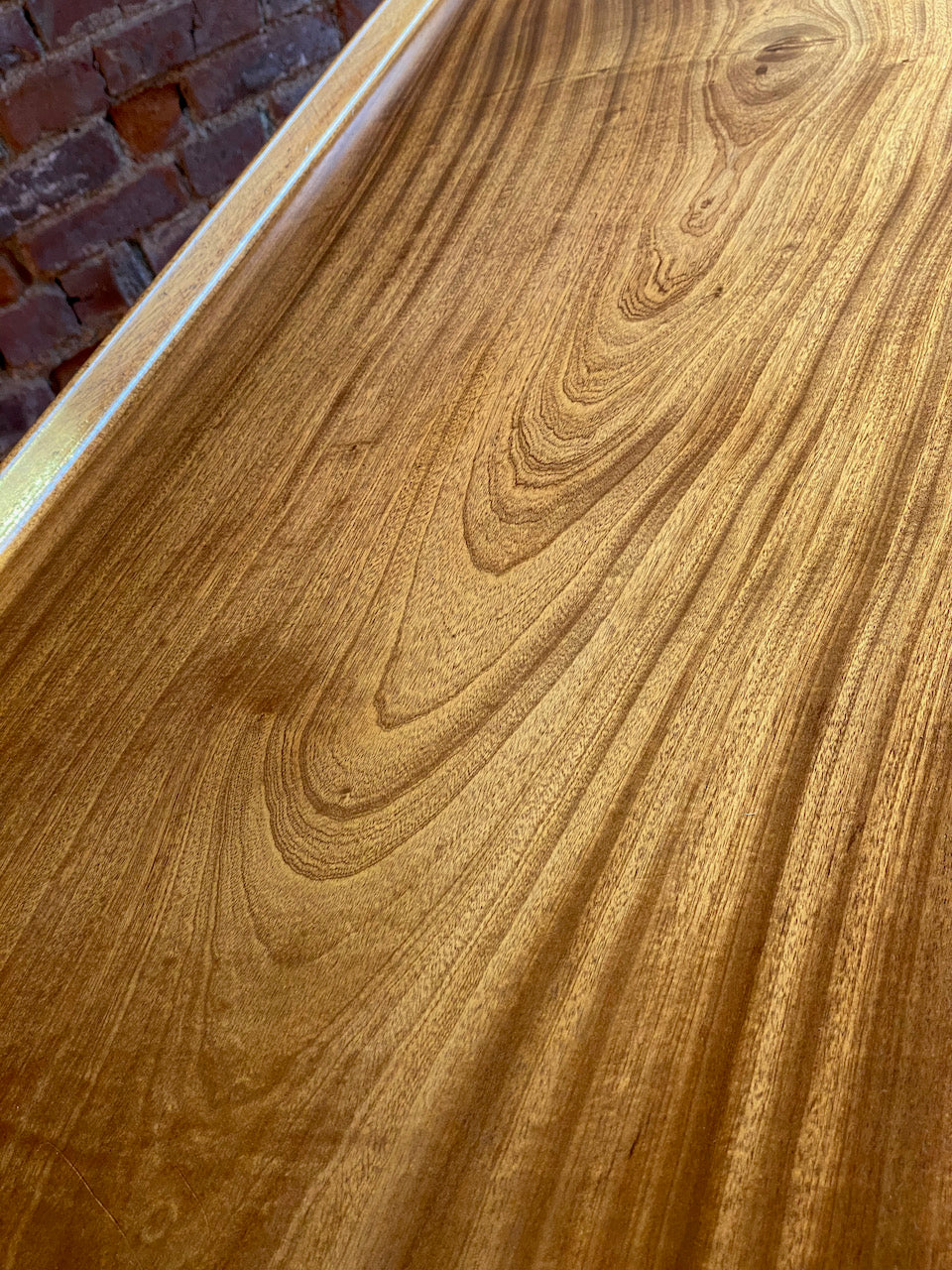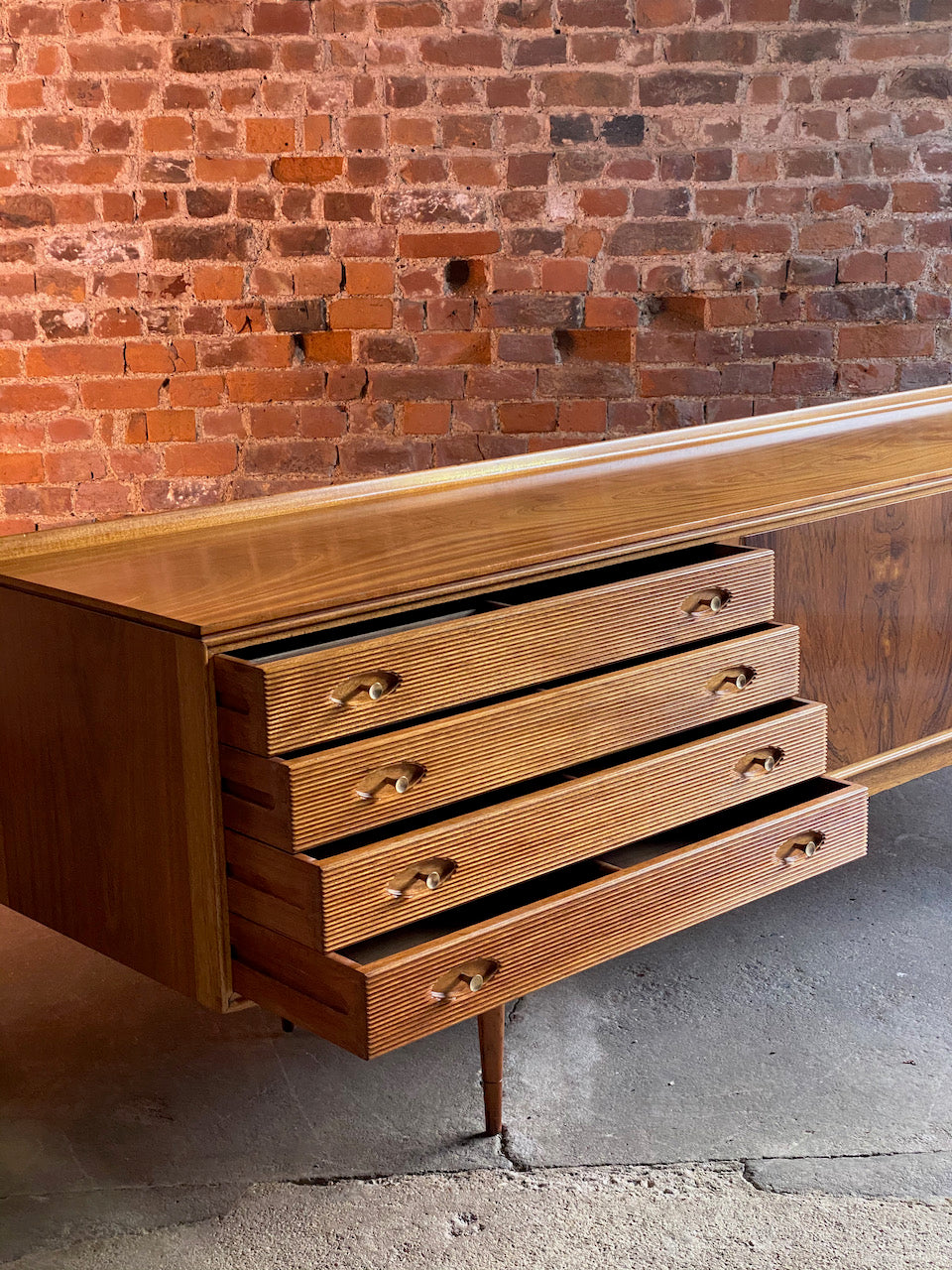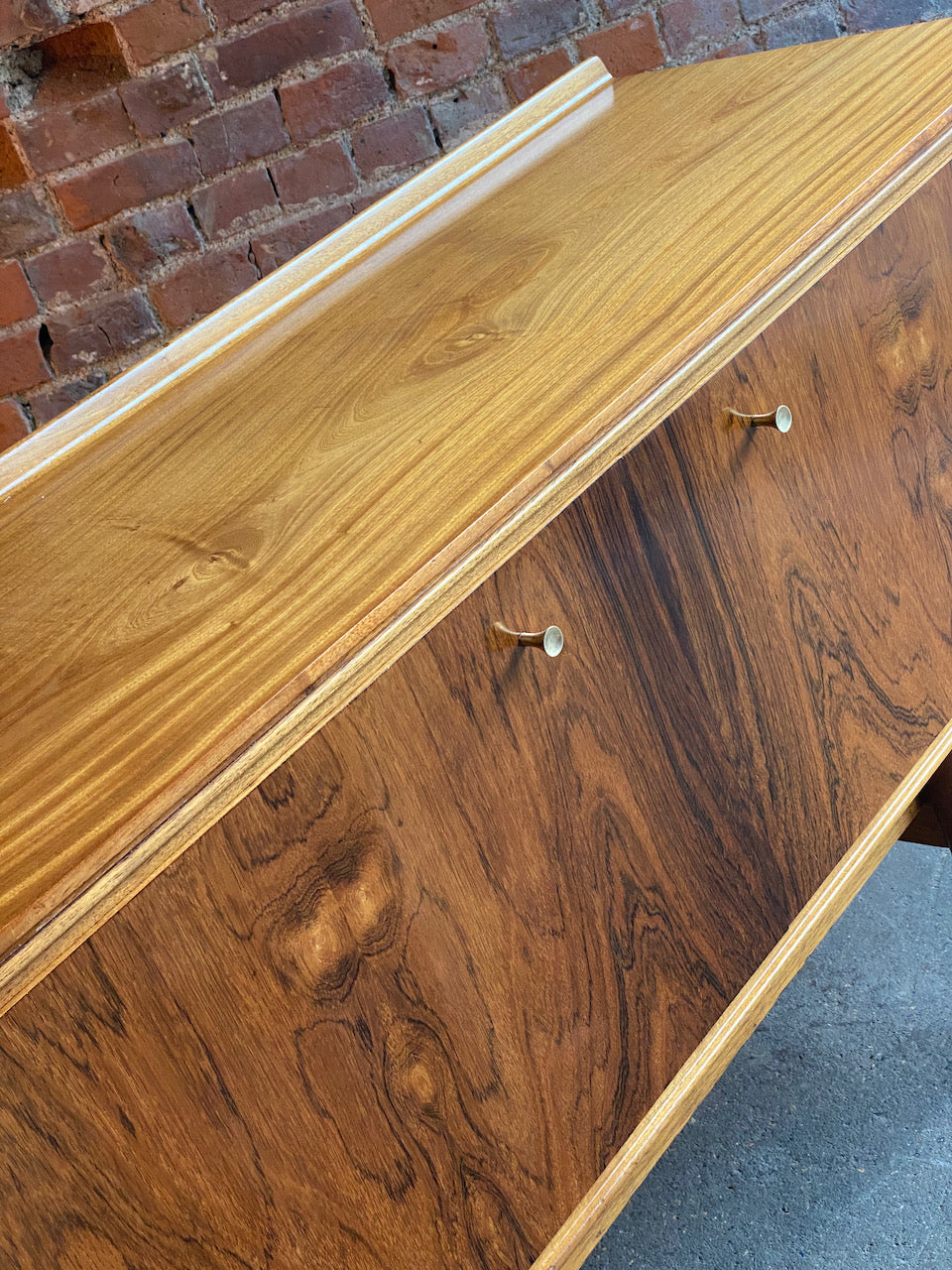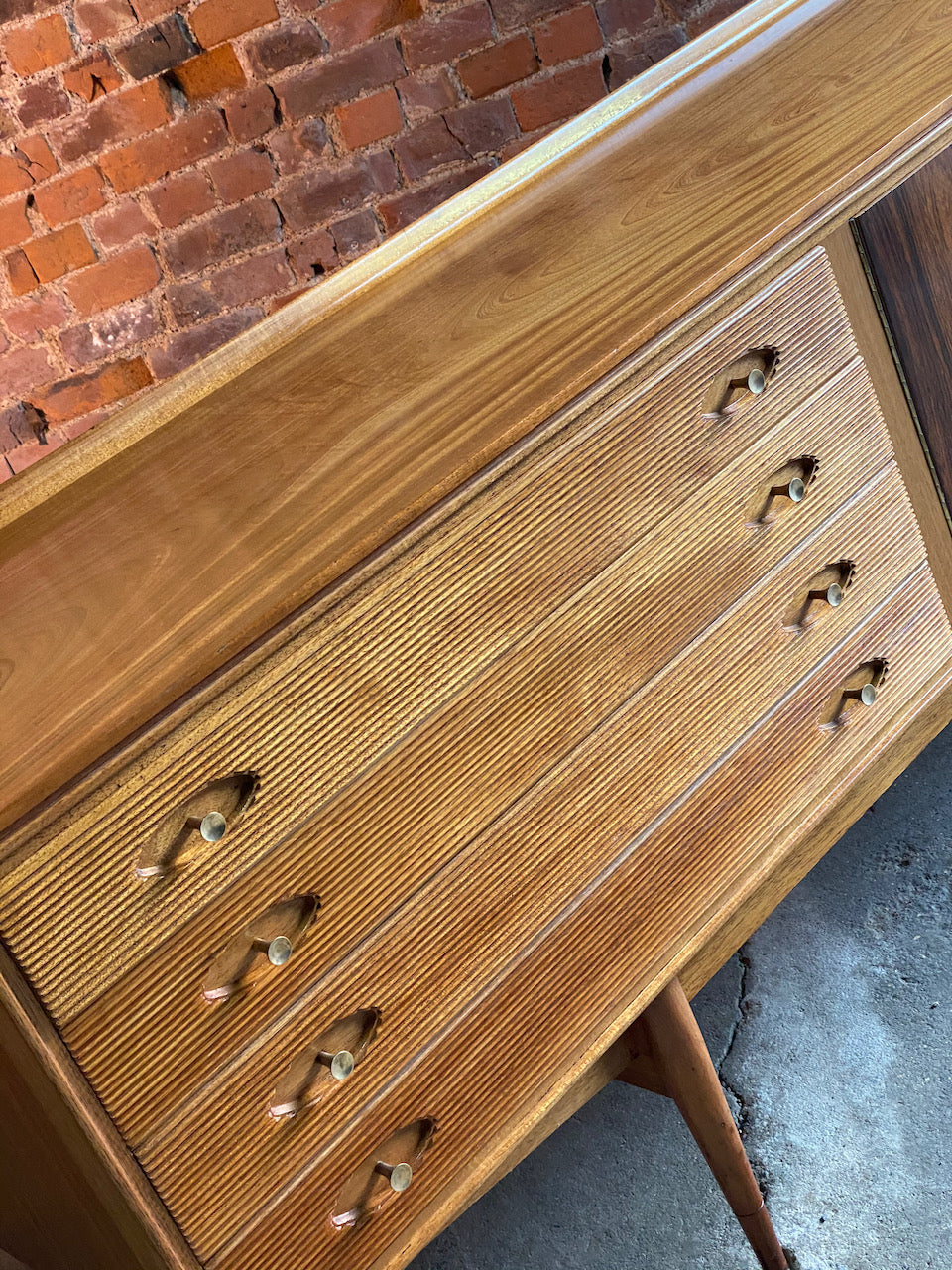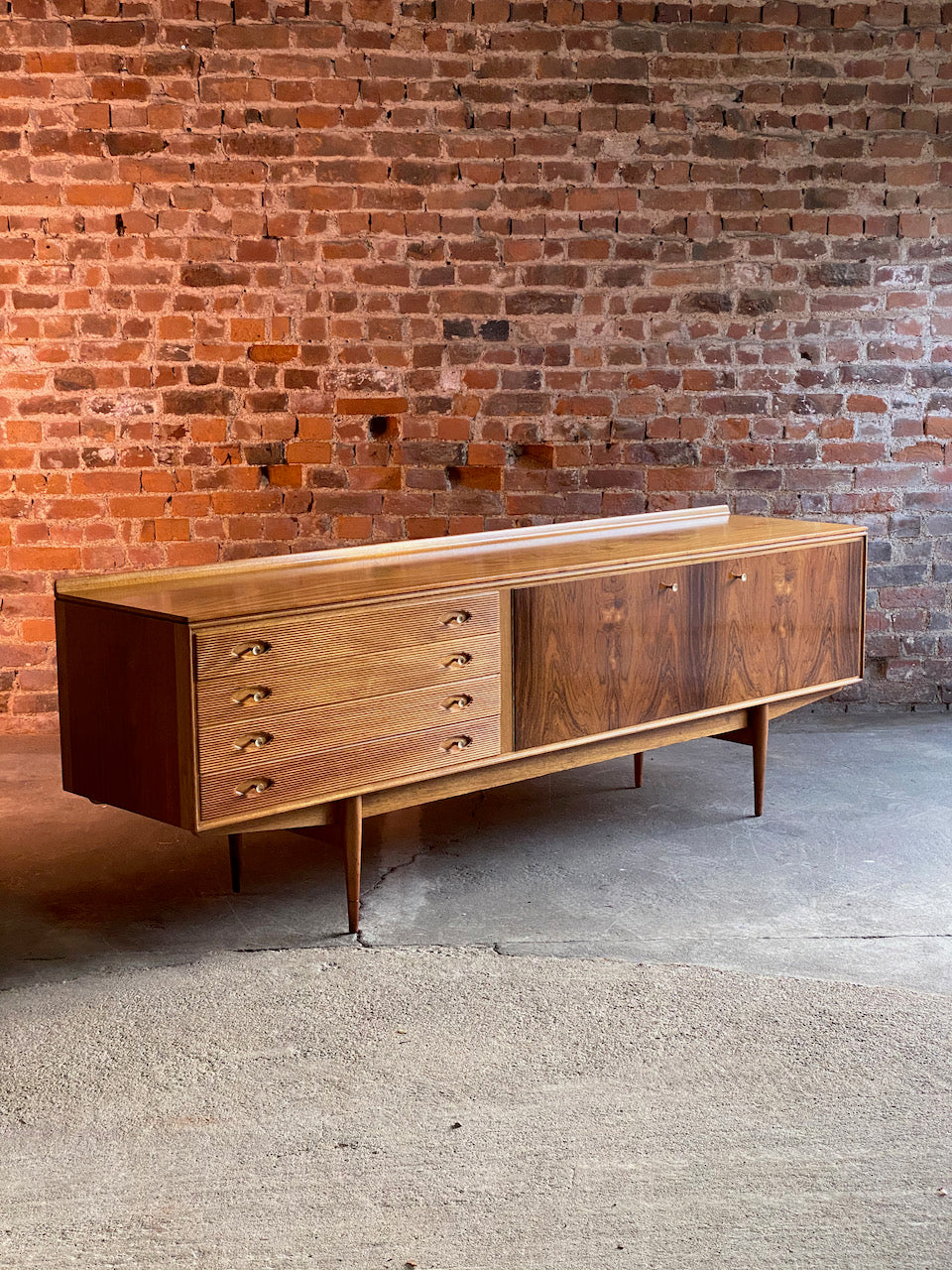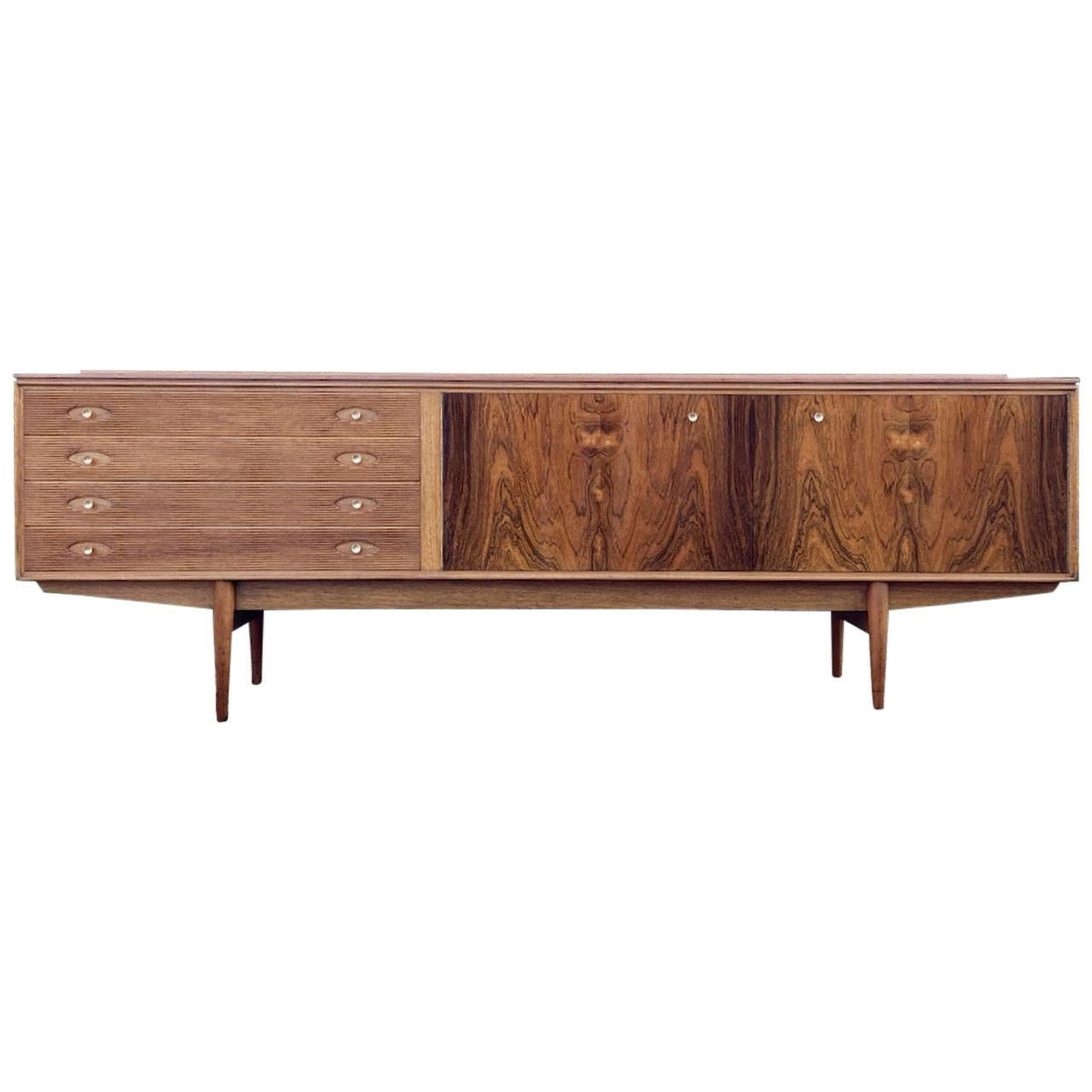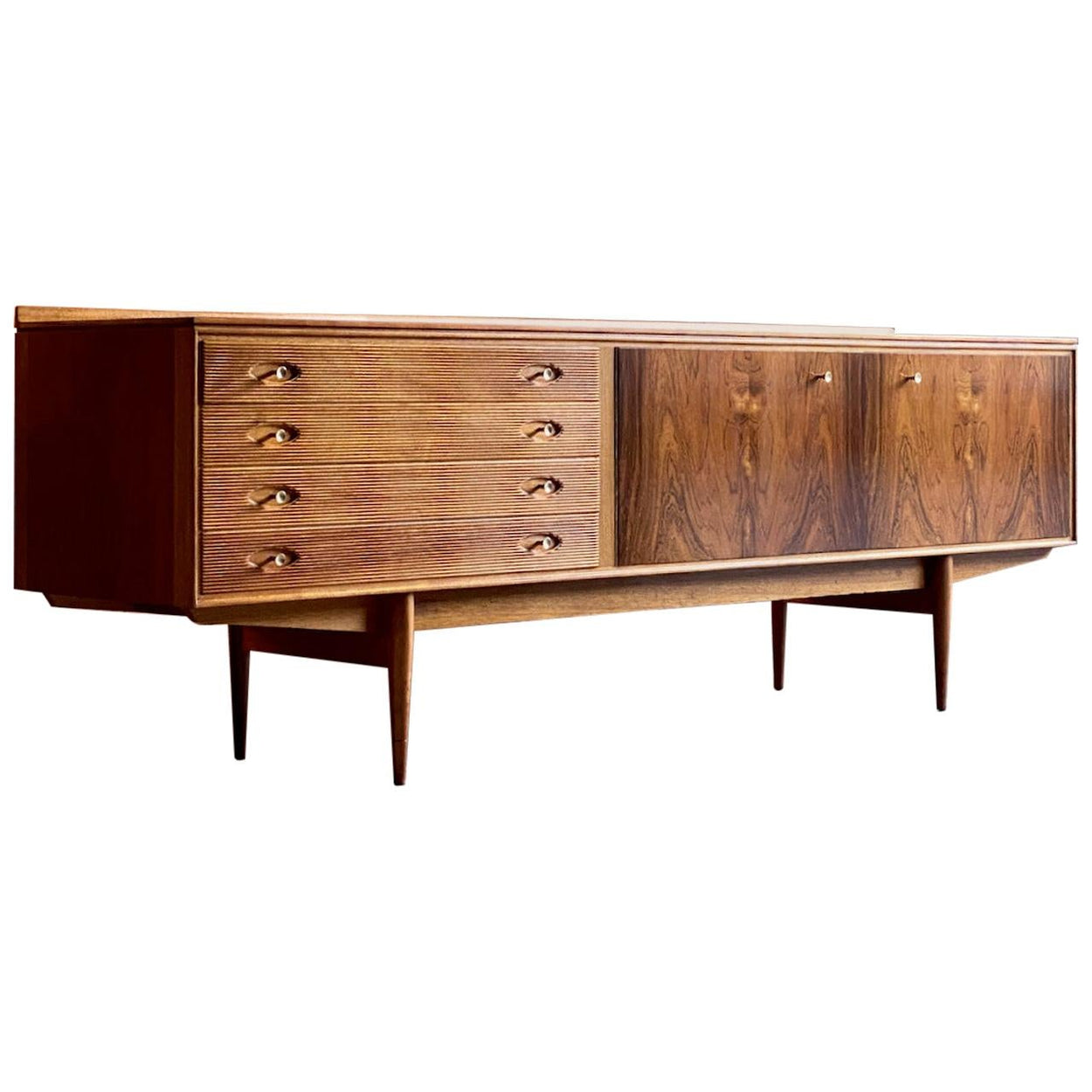 Robert Heritage Hamilton Rosewood & Teak Sideboard By Archie Shine Circa 1950s
SOLD
Robert Heritage Hamilton Rosewood & Teak Sideboard By Archie Shine Circa 1950s

Mid-Century Rosewood & Teak Hamilton sideboard designed by Robert Heritage and manufactured by Archie Shine, England, circa 1950s, this elegant Danish style design with long rectangular top over four reeded drawers with two cupboards, having Rosewood veneer doors and raised on four narrow tapered legs.  Archie Shine pieces were mainly sold through exclusive high end retailers like Harrods of London and Heals, makers stamp to the rear, reserve now.

Background:
Robert Heritage was one of the top British furniture furniture designers of the mid 20th century . His collaboration with the high end maker Archie Shine carried on for many years , but he also designed pieces for many other less expensive British makers from the mid 1950s until well into the 1970s as well as being a highly influential lecturer and professor of furniture design . The great thing about Robert Heritage is that he came up with so many totally different design features , so there is no one Heritage look . He definitely was not a " one trick pony " as the variation in designs on sideboards alone is tremendous, yet all manage to look modern clean and contemporary even 50 or 60 years after they were designed .
Archie Shine was passionate about the pieces his company made . If a piece wasn't 100% right he wouldn't sell it . He'd rather smash a piece up than have it leave his workshops with a minor problem . His standards were high , so the furniture his company made was always top quality , particularly in the 1960s when there were no financial constraints.

Mid-Century
Hamilton sideboard
Robert heritage design
Archie shine
Rosewood
Teak
Circa 1950s
Investment
Practical and beautiful

This sideboard has been completely refurbished by our restorer and is offered in excellent condition with only minor age related wear, all doors and drawers open and close smoothly, no odours or smells, wonderful patina.

Length: 90" inches / 230cm
Depth: 20" inches / 50cm
Height: 32" inches / 81cm

Free delivery is offered to England & Wales only when buyer pays full asking price, next day delivery is not possible due to the size of the piece, please allow between 7-14 days delivery