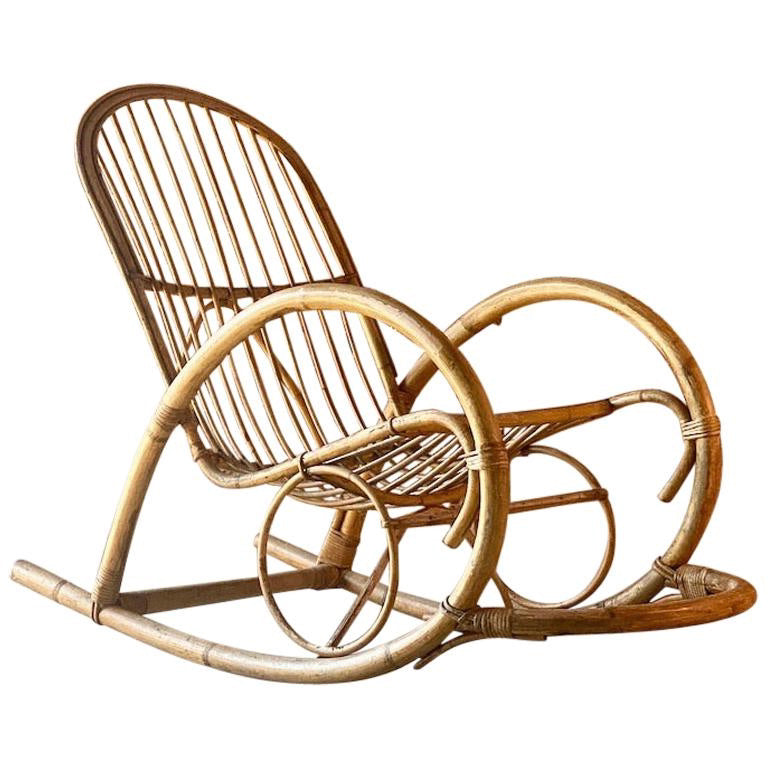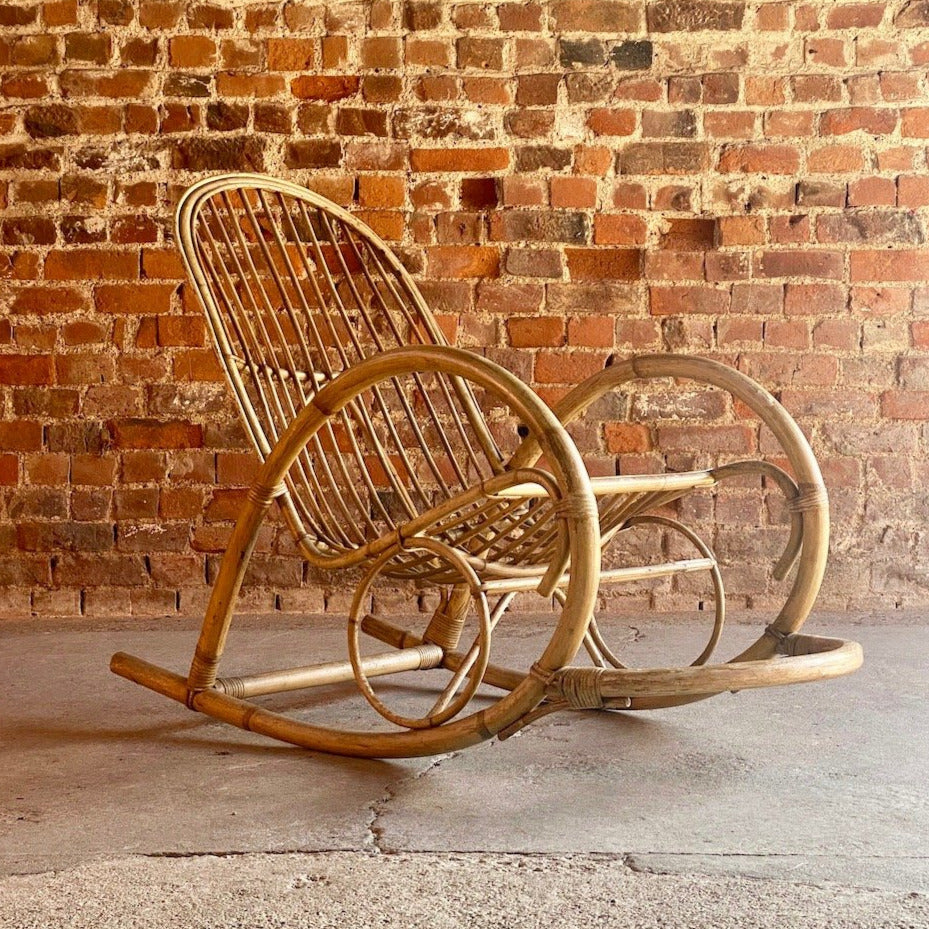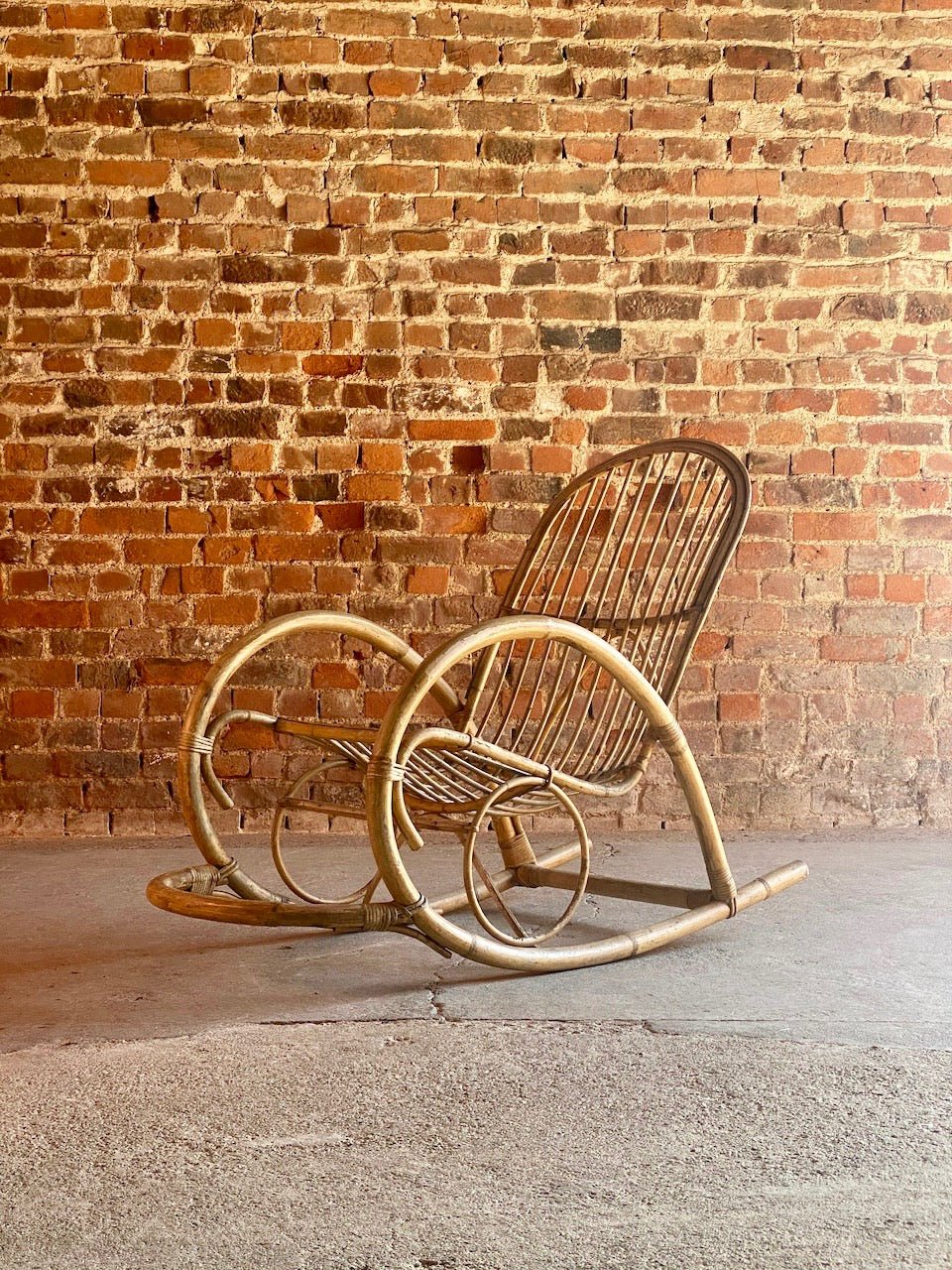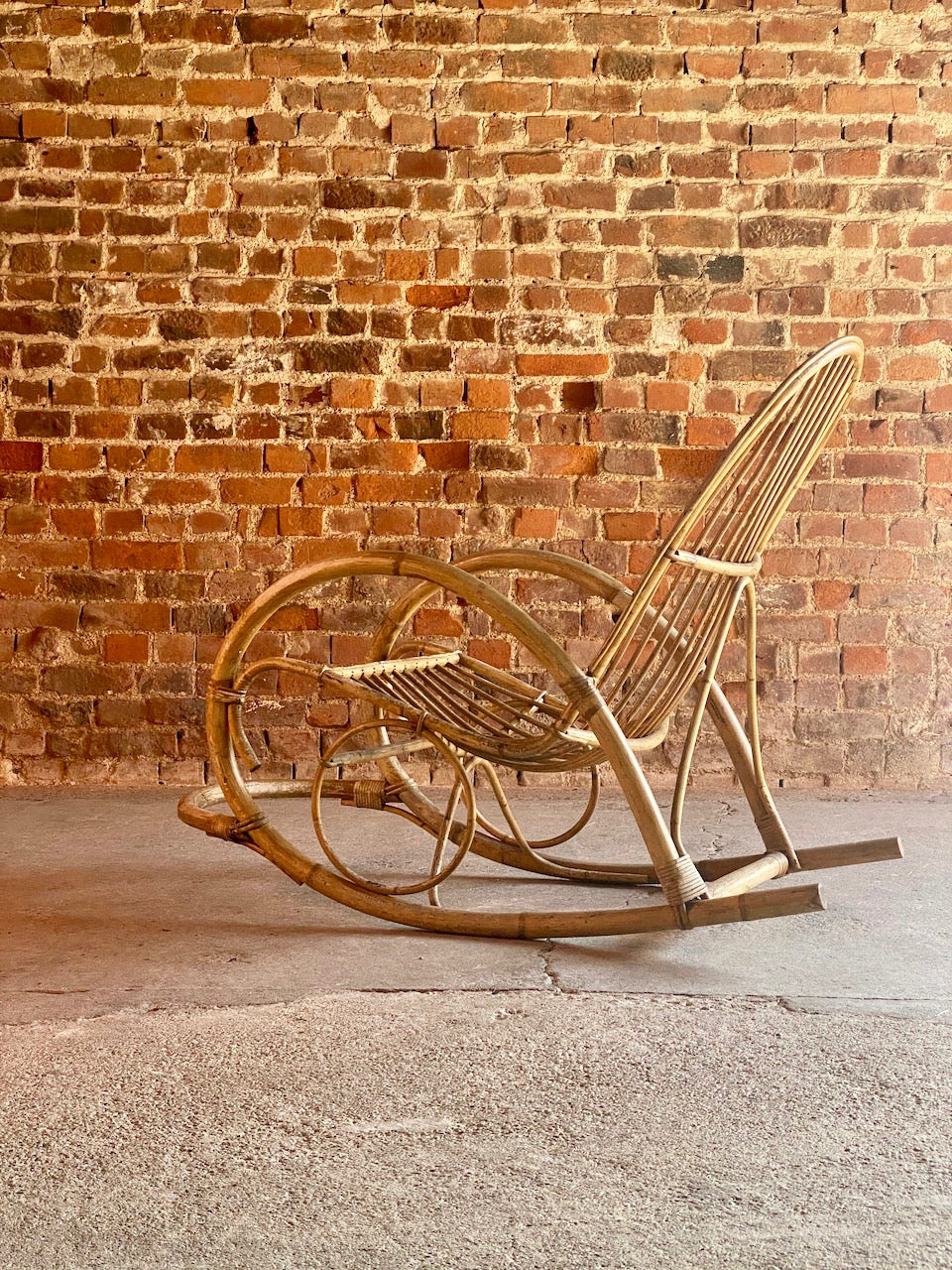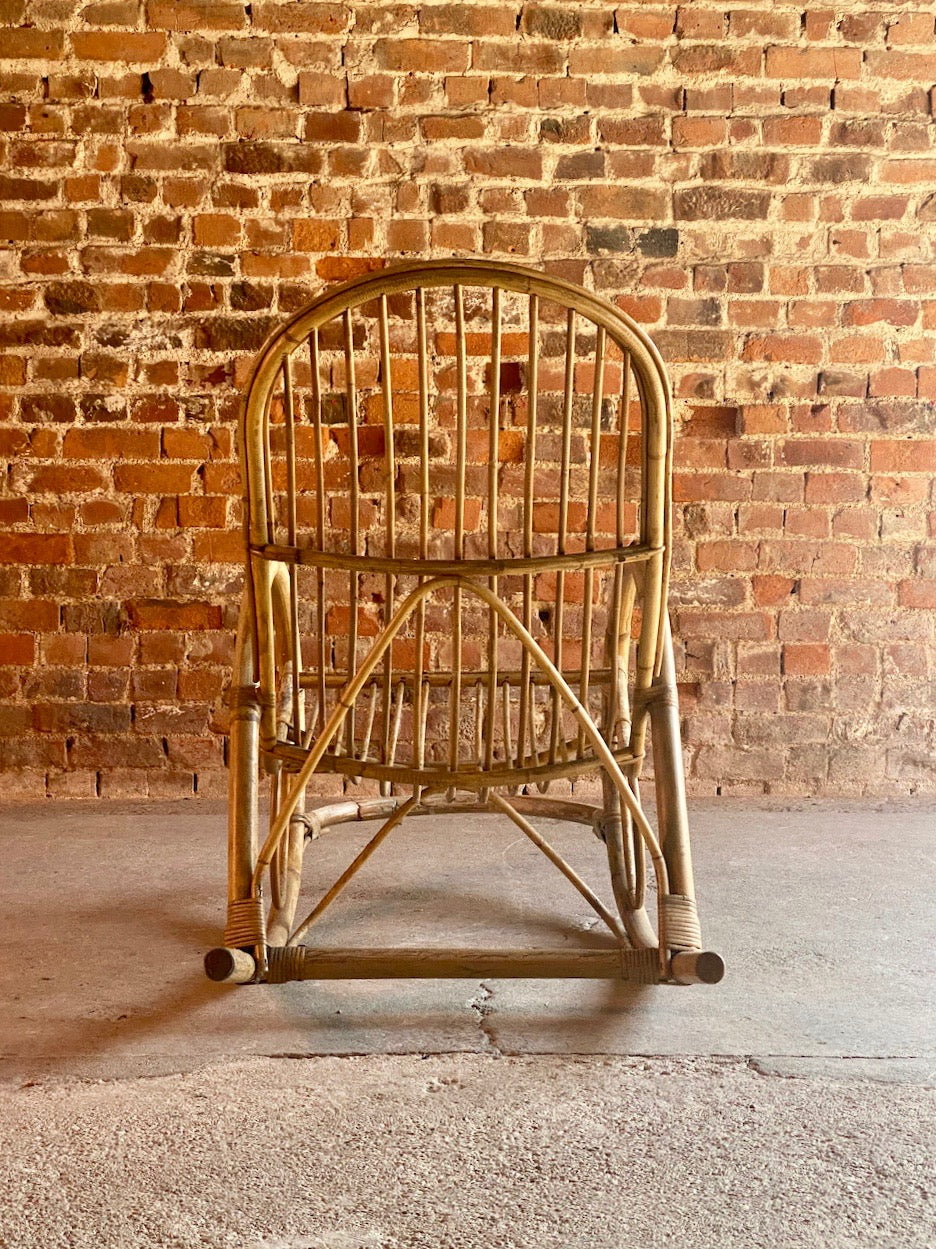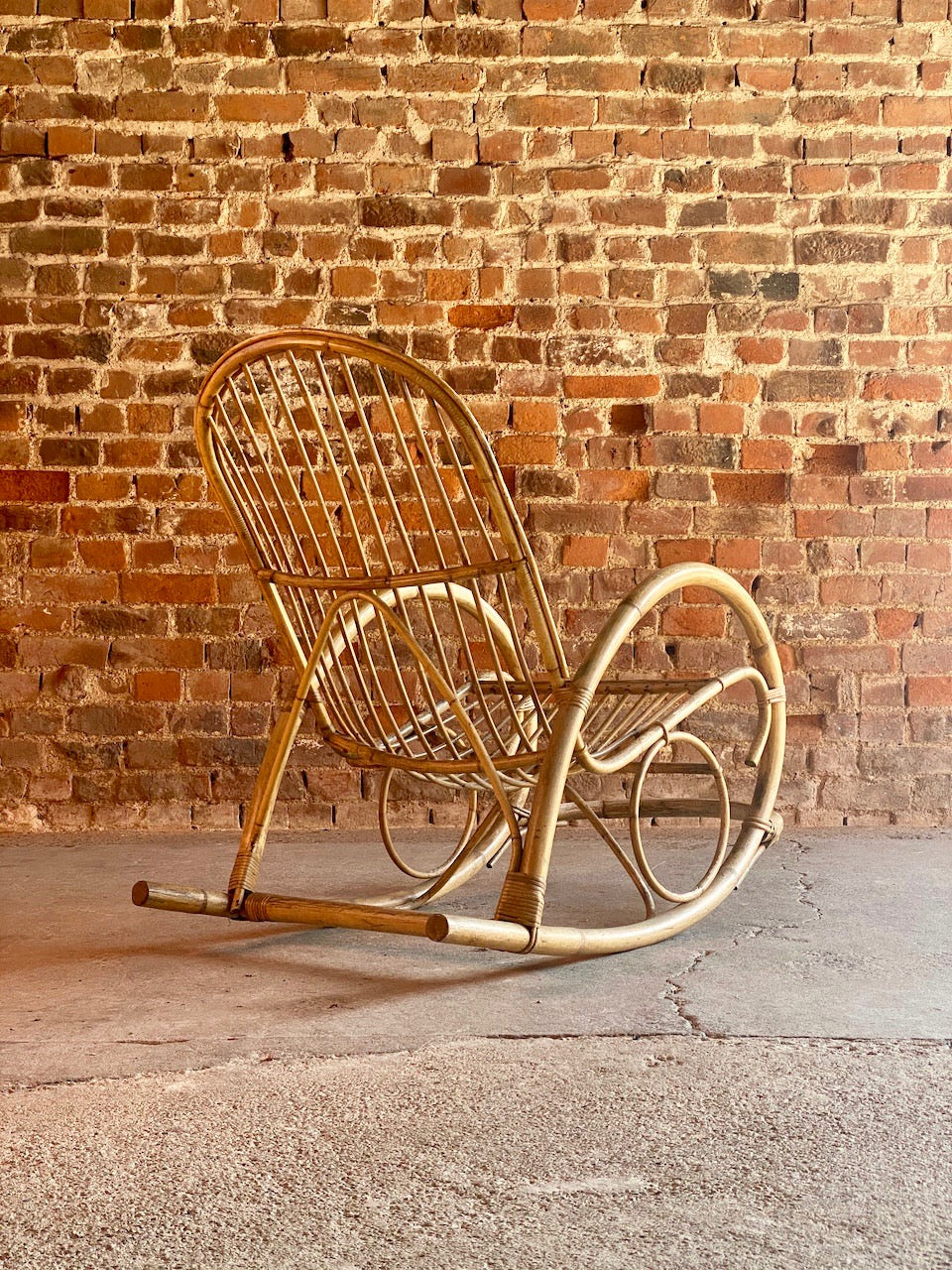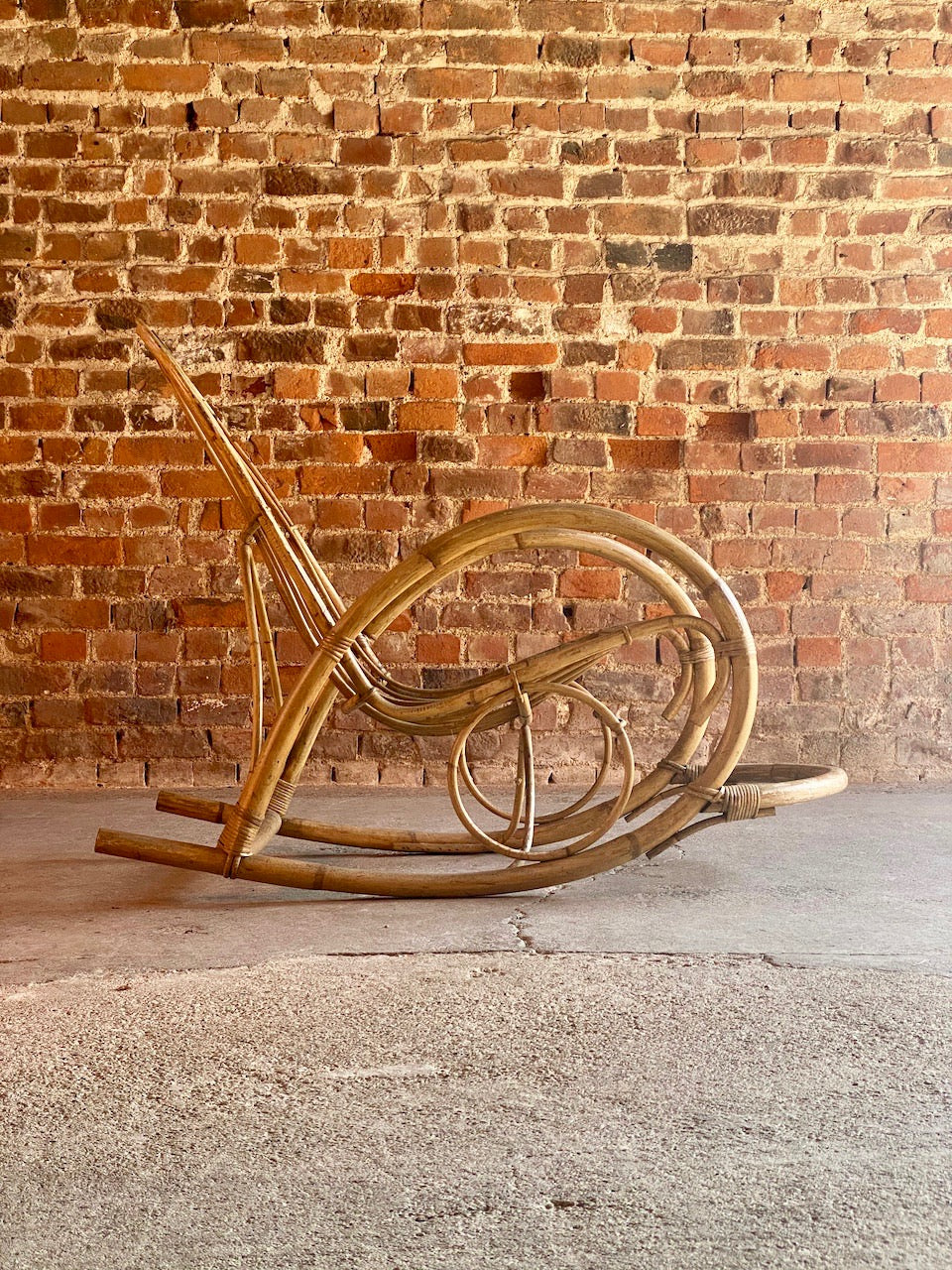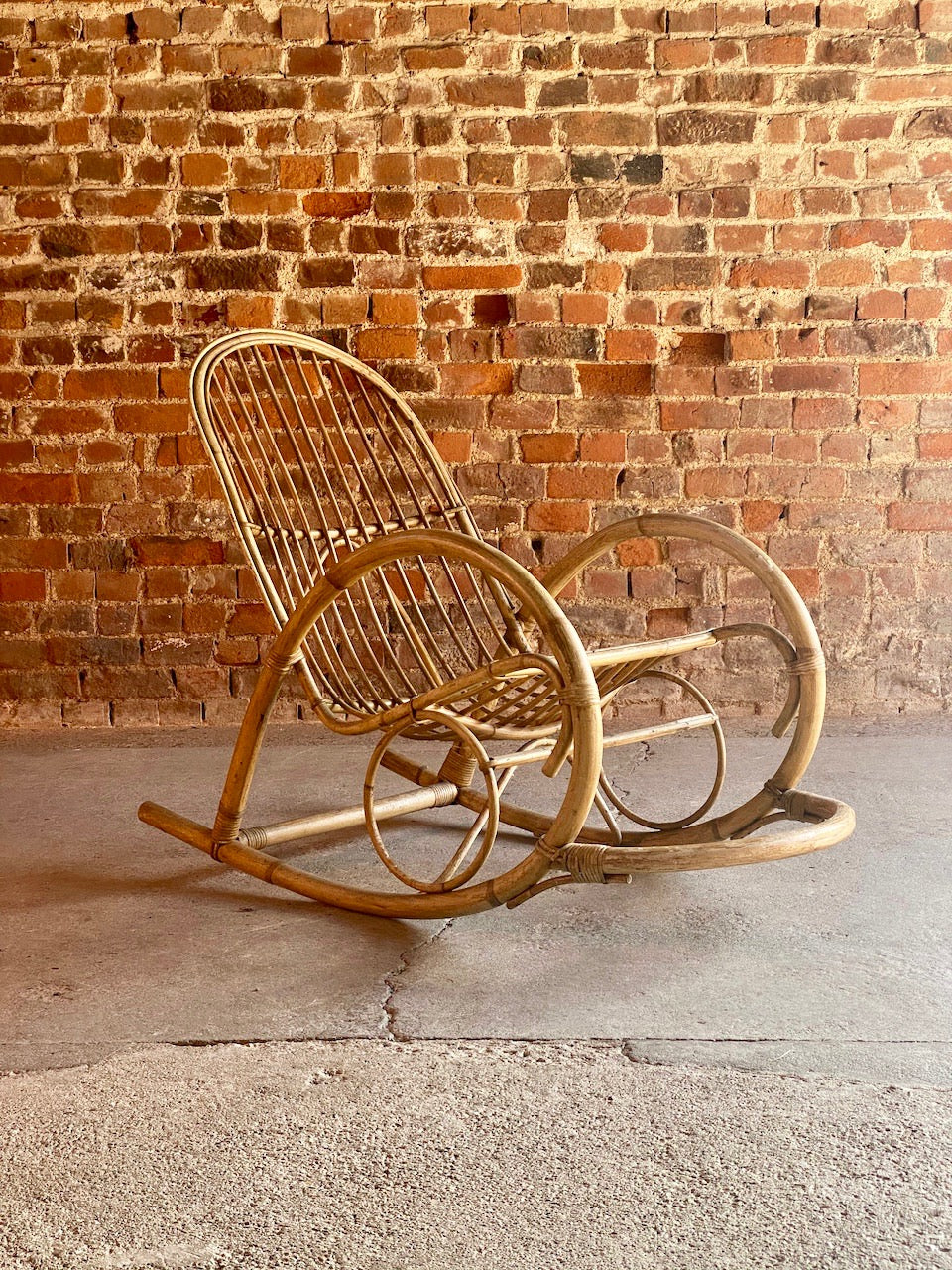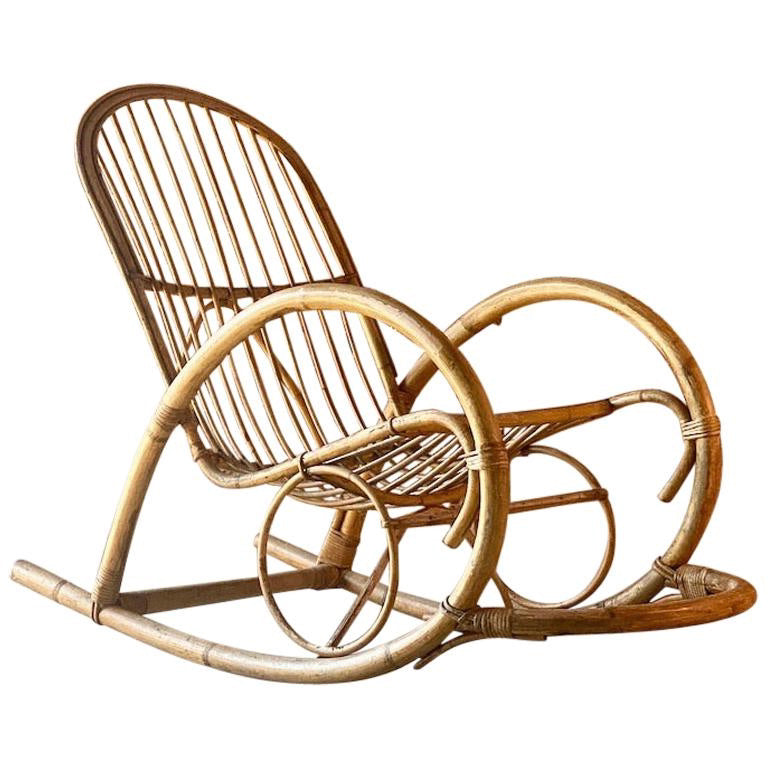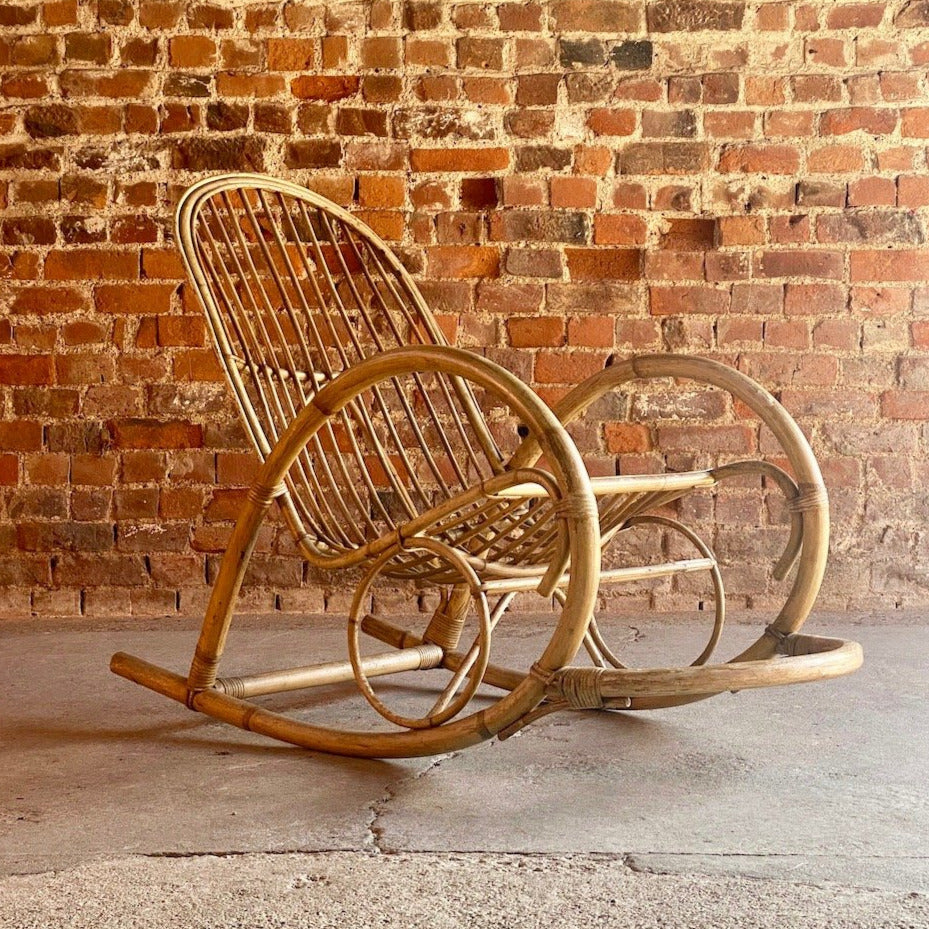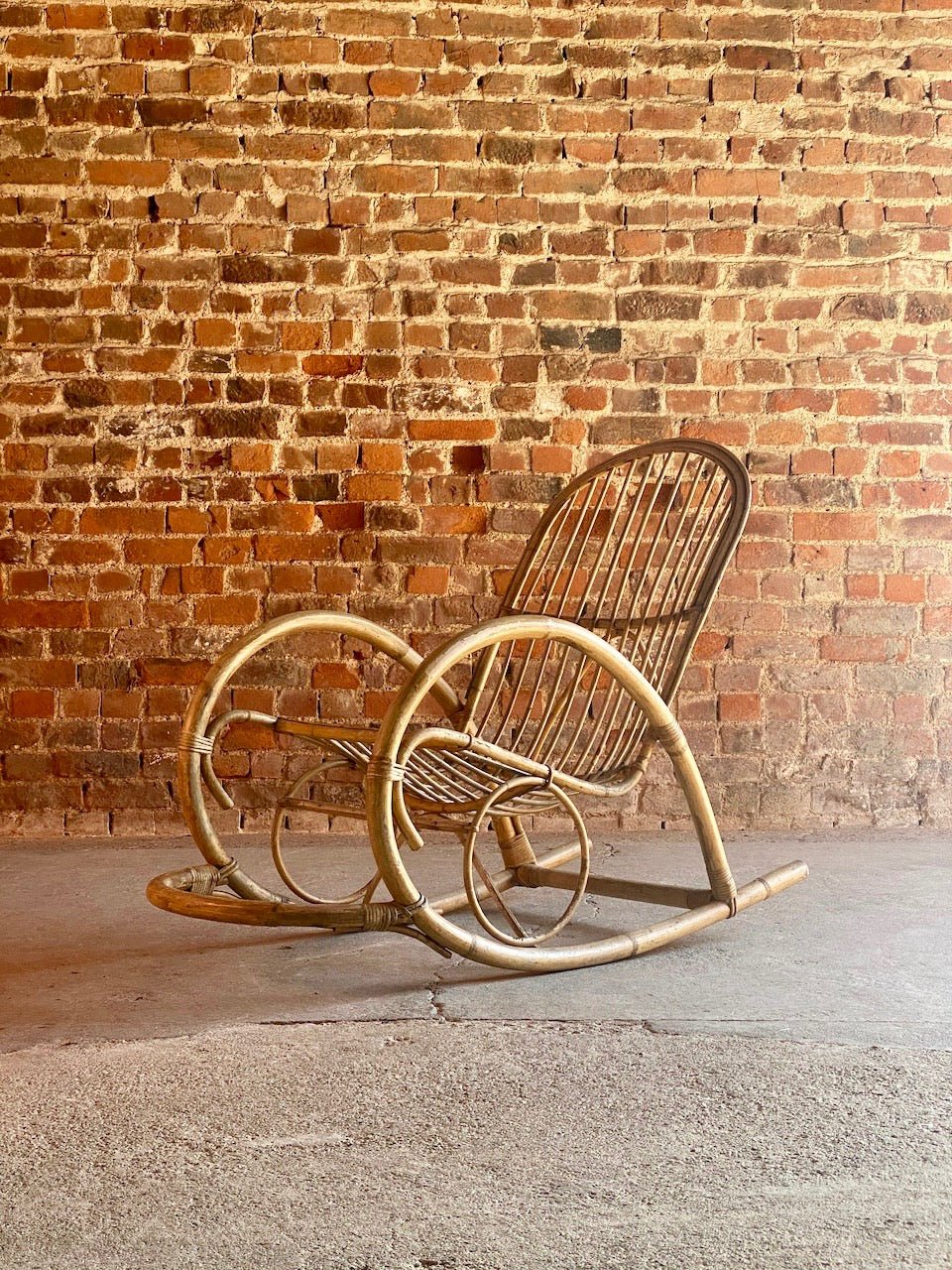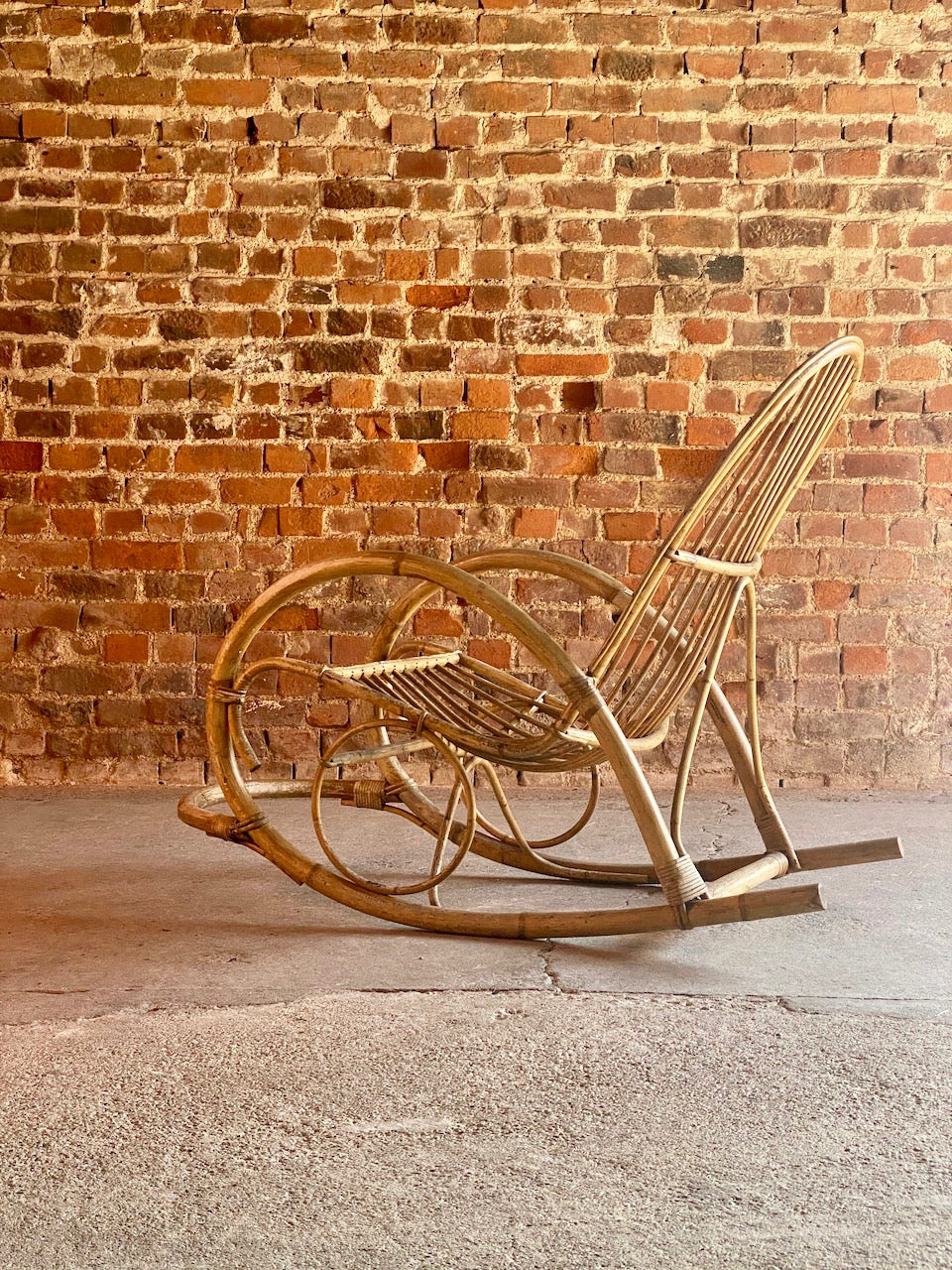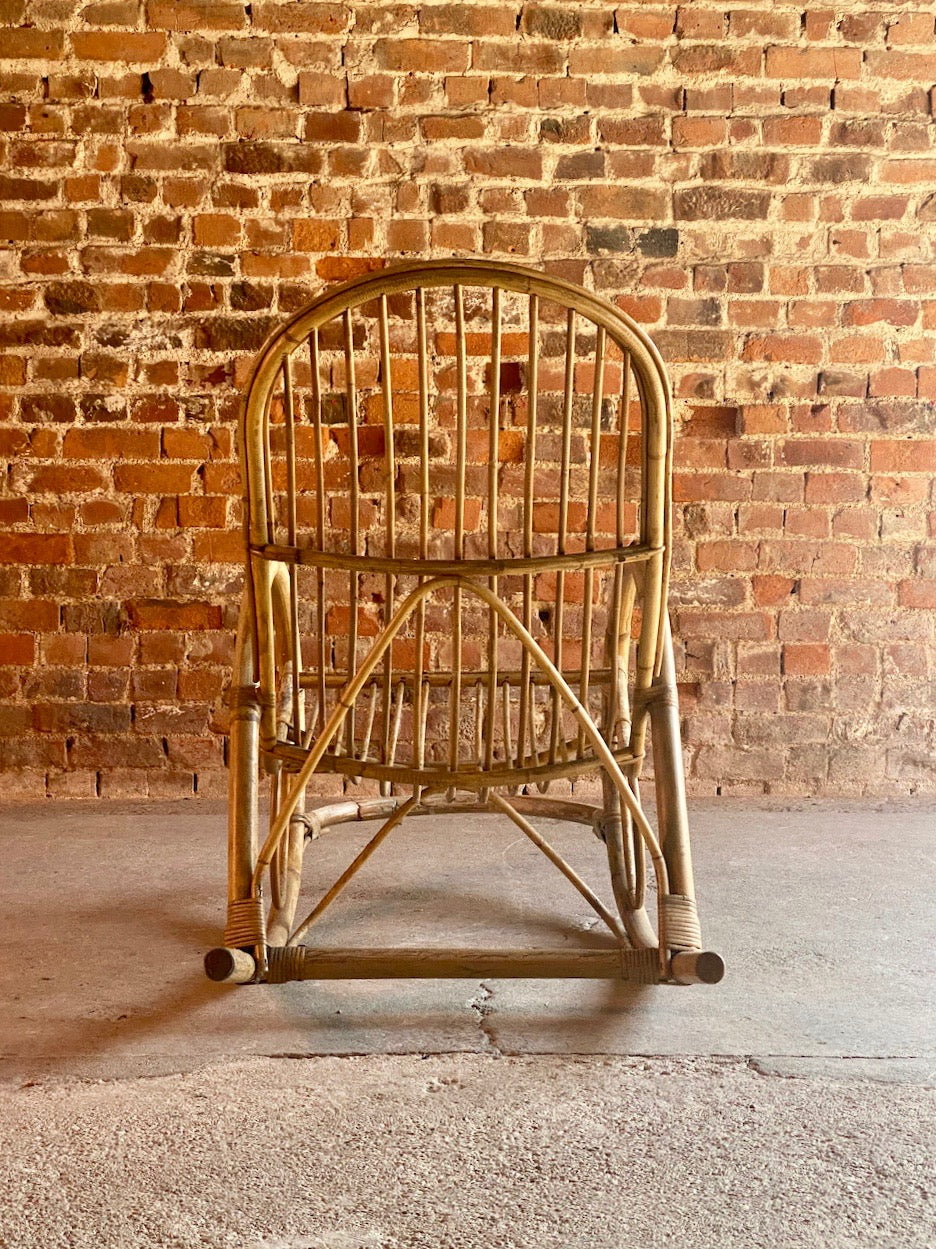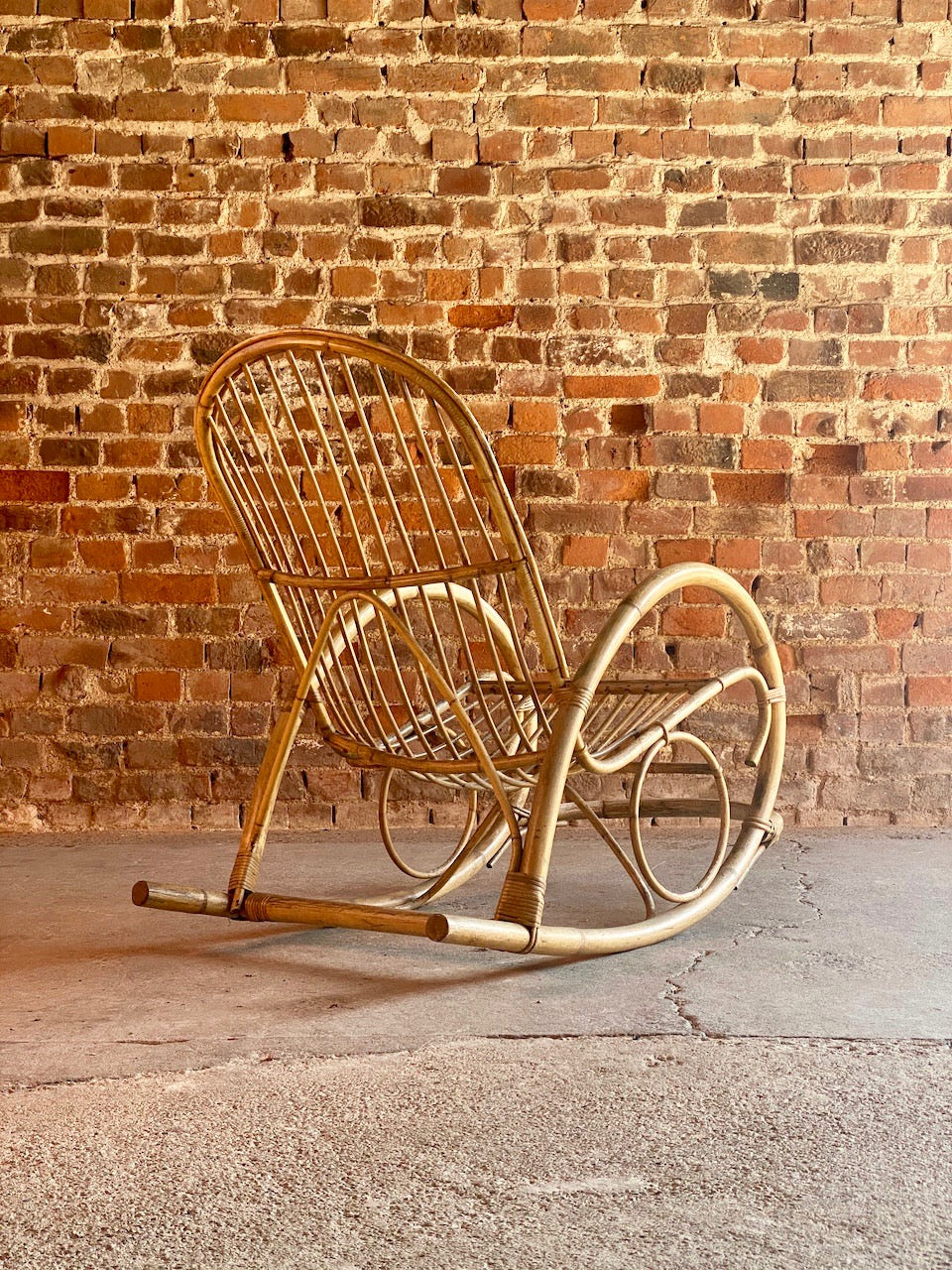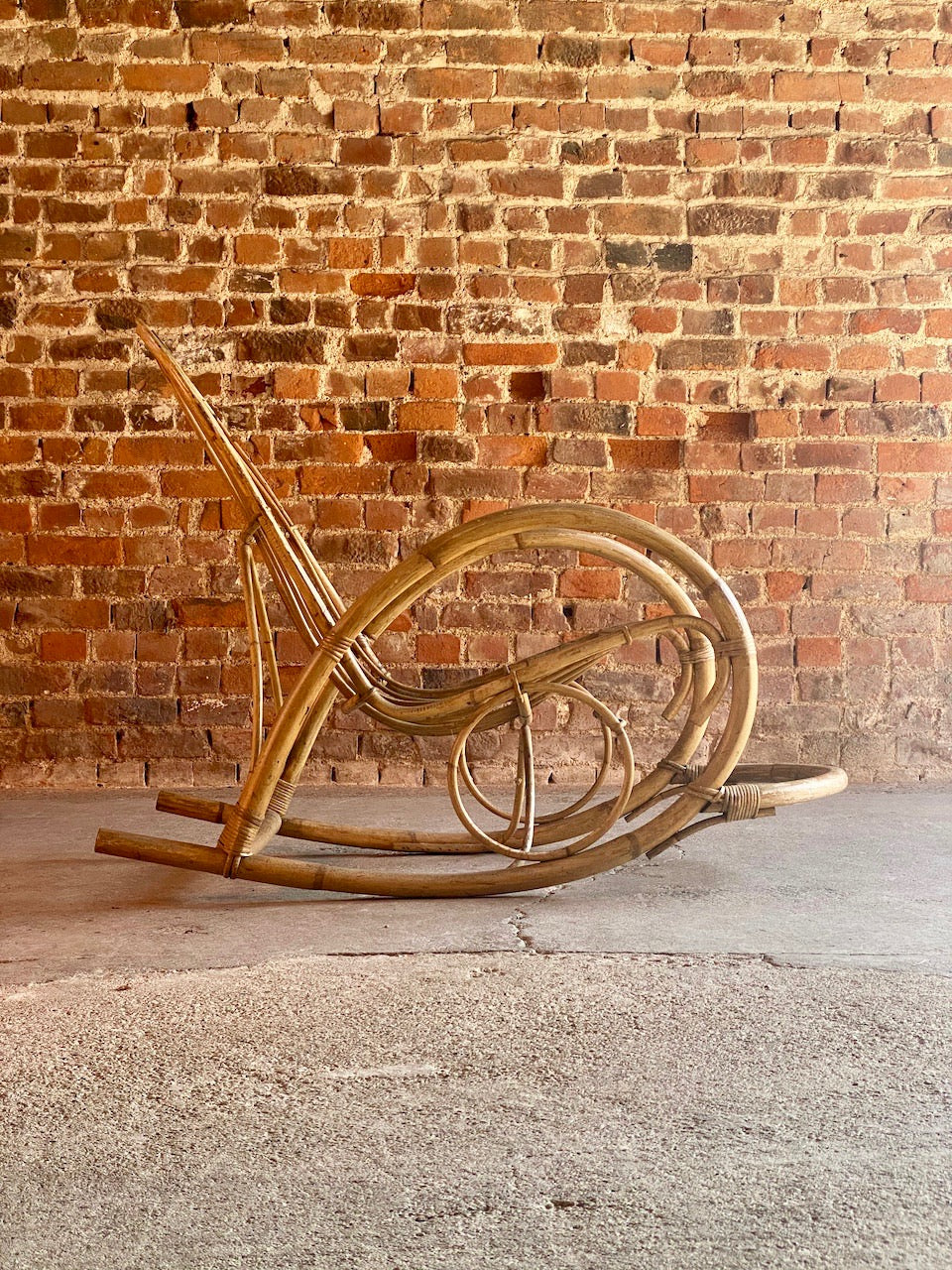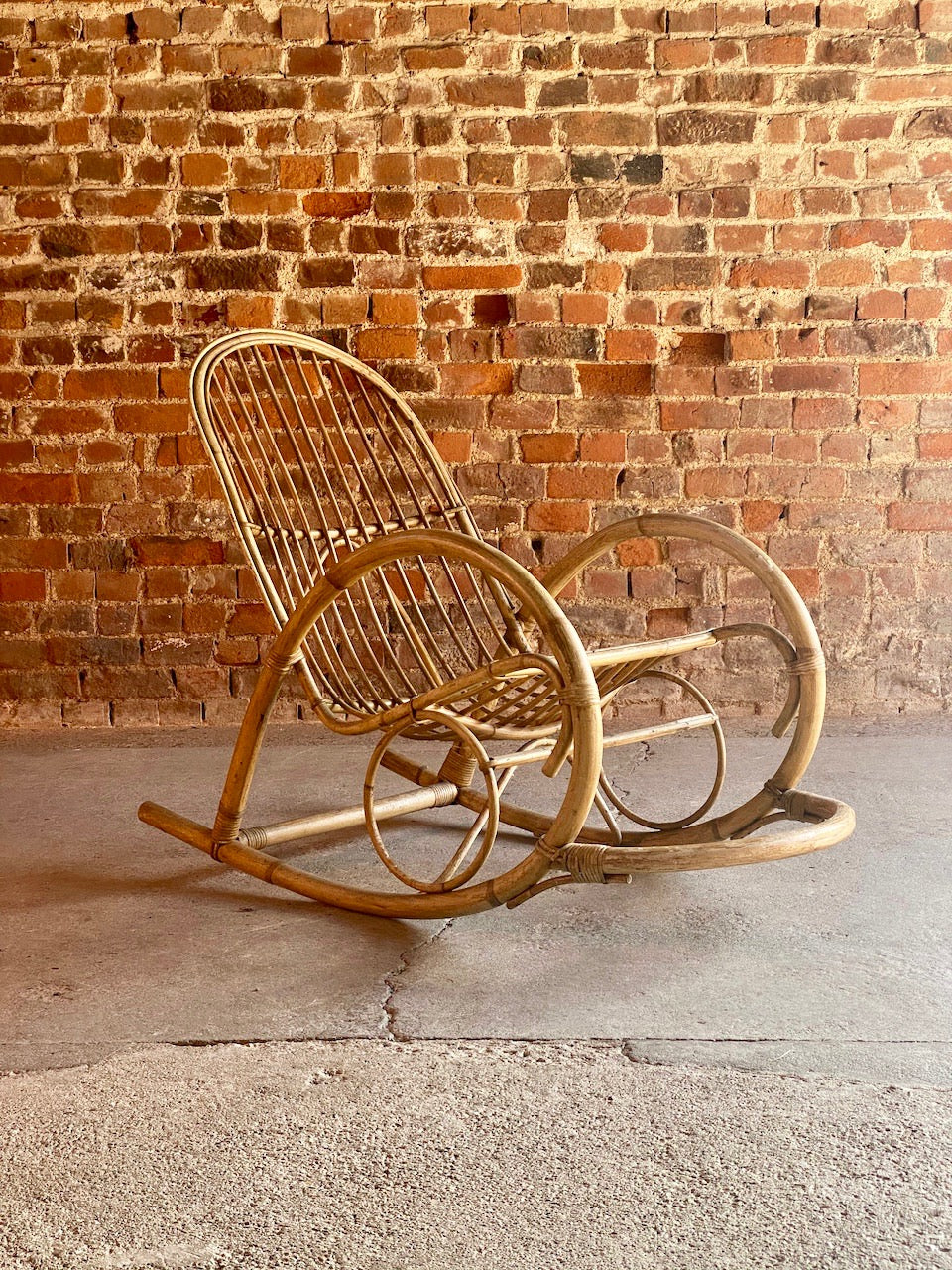 Rohé Noordwolde Bamboo and Rattan Rocking chair Netherlands circa 1950s
SOLD
Magnificent mid century Rohé Noordwolde Rattan Armchair  made in Friesland Netherlands circa 1950s, the rocker is supremely comfortable and offered in original condition with wonderful patina, reserve now.
About: Dutch furniture manufactor Rohé Noordwolde was located in the small town of Noordwolde, in the northern province of Friesland. Although the history surrounding the company's inception and demise is unknown, the town itself has been long-associated with the rattan furniture industry, and vintage furniture and interior decor produced by Rohé in the 1950s is part of Noordwolde's continued artisan heritage. Beginning in 1825 as a cottage industry, Noordwolde was producing over 200,000 wicker items a year by the end of the 19th century. Rohé Noordwolde contributed to this number, producing wicker dining chairs, lounge chairs, daybeds and baby's cribs.
The Dutch craftsman Dirk Van Sliedregt (1920-2010), known for his Model 514 Lounge Chair (1961) which featured a rattan seat on a chromed metal base, is often mistakenly thought to have designed for Rohé. Van Sliedregt designed for the manufacturer Gebroeders Jonkers, which was also located in Noordwolde, during the 1950s, '60s, and '70s.
Made in Netherlands
Vintage rattan (and wicker) pieces are very popular around the world. And finding the perfect piece to compliment your interior can be quite a search. It's hard to imagine that in the 1950's, basically every Dutch household included at least one of these pieces. A chair, a glass coffee tables with rattan magazine shelf or even sofas and foot stools. The exotic material is easy to use, lightweight and very versatile. No wonder the Dutch (among many other countries) fell in love with it!
The material comes from the rattan palm that can be found in the subtropics as long vines. Still, these chairs weren't made in the former Dutch East Indies or New Guinea. In fact, they were mostly made in Noordwolde, a village in the north of the Netherlands. When thinking of mid-century rattan or wicker, you will most likely be thinking of manufacturers Rohé and Gebroeders Jonkers. Both are located in Noordwolde. Gebroeders Jonkers were the first to combine it with steel, giving way for a whole new range of products that will be the mid-century classics we love today.
Summary
Dutch
Mid Century
Rohé Noordwolde
Rattan
Chair
Original
Circa 1950
Beautiful
Practical
Offered in wonderful original condition consistent with age and use.
Width: 24" Inches / 61cm
Depth: 48" Inches / 122cm
Height: 37" Inches / 93cm
Seat Height: 16" Inches / 40cm
Free delivery is offered to England & Wales only when buyer pays full asking price, next day delivery is not possible due to the size of the piece, please allow between 7-14 days delivery