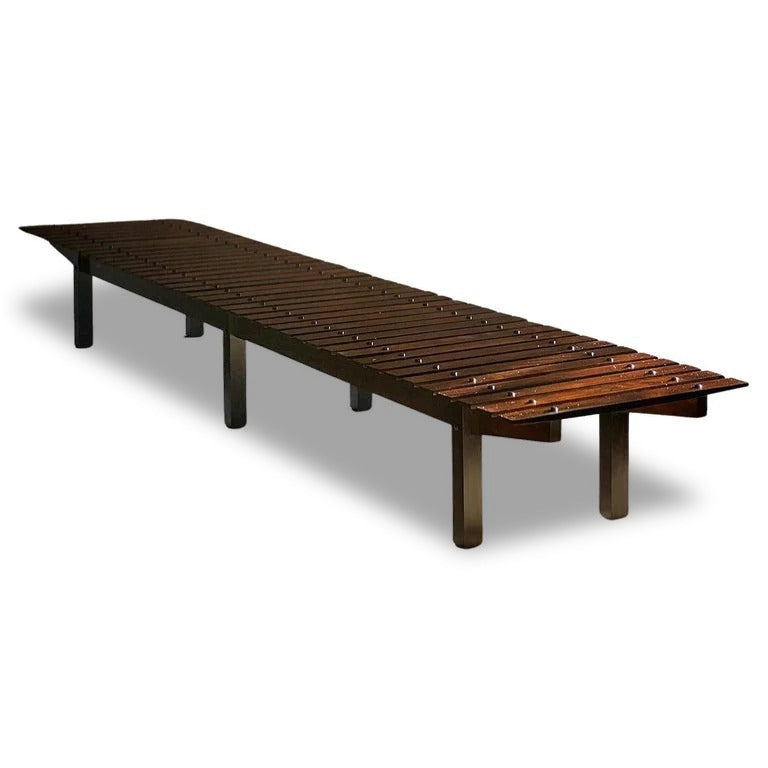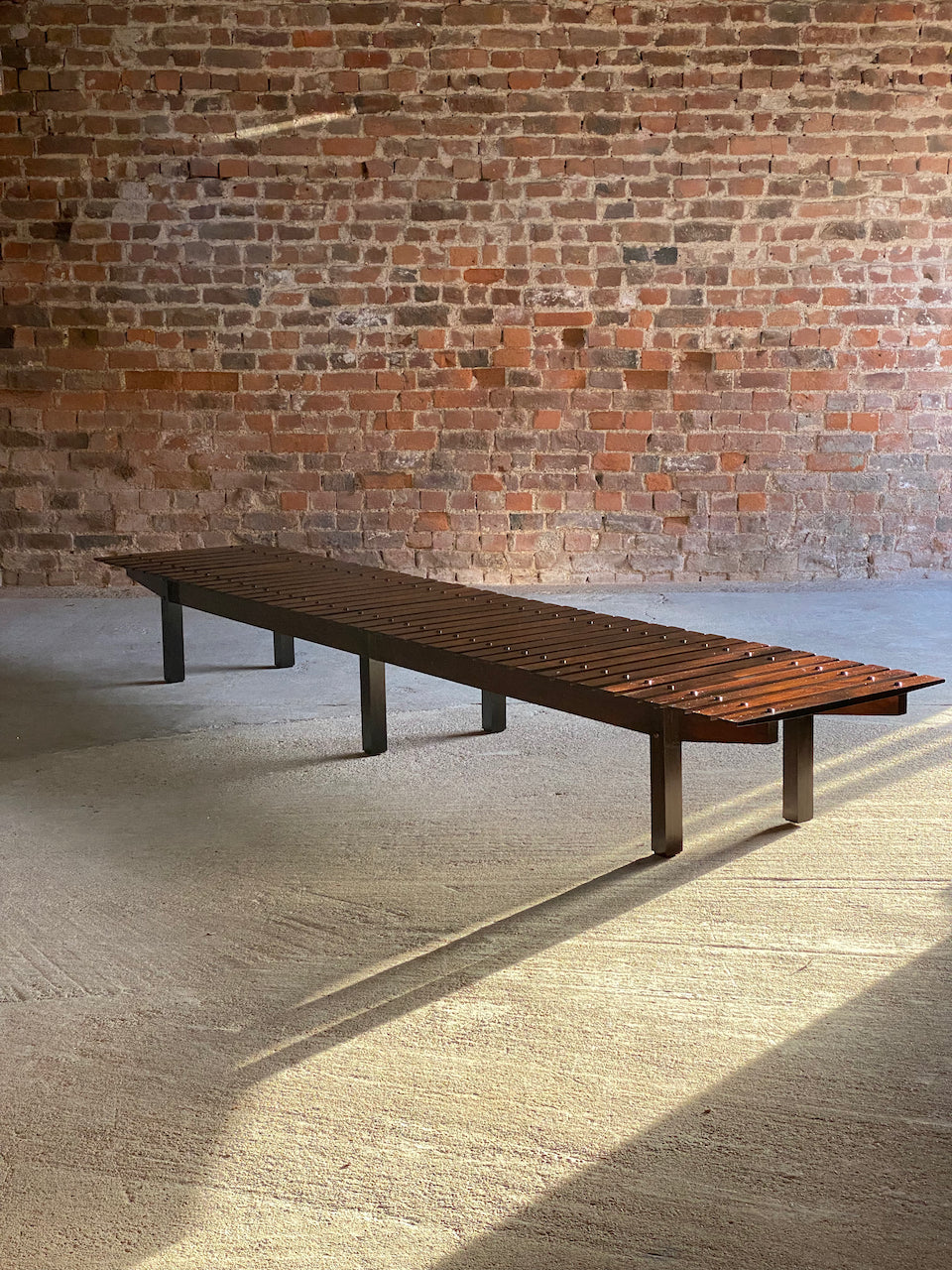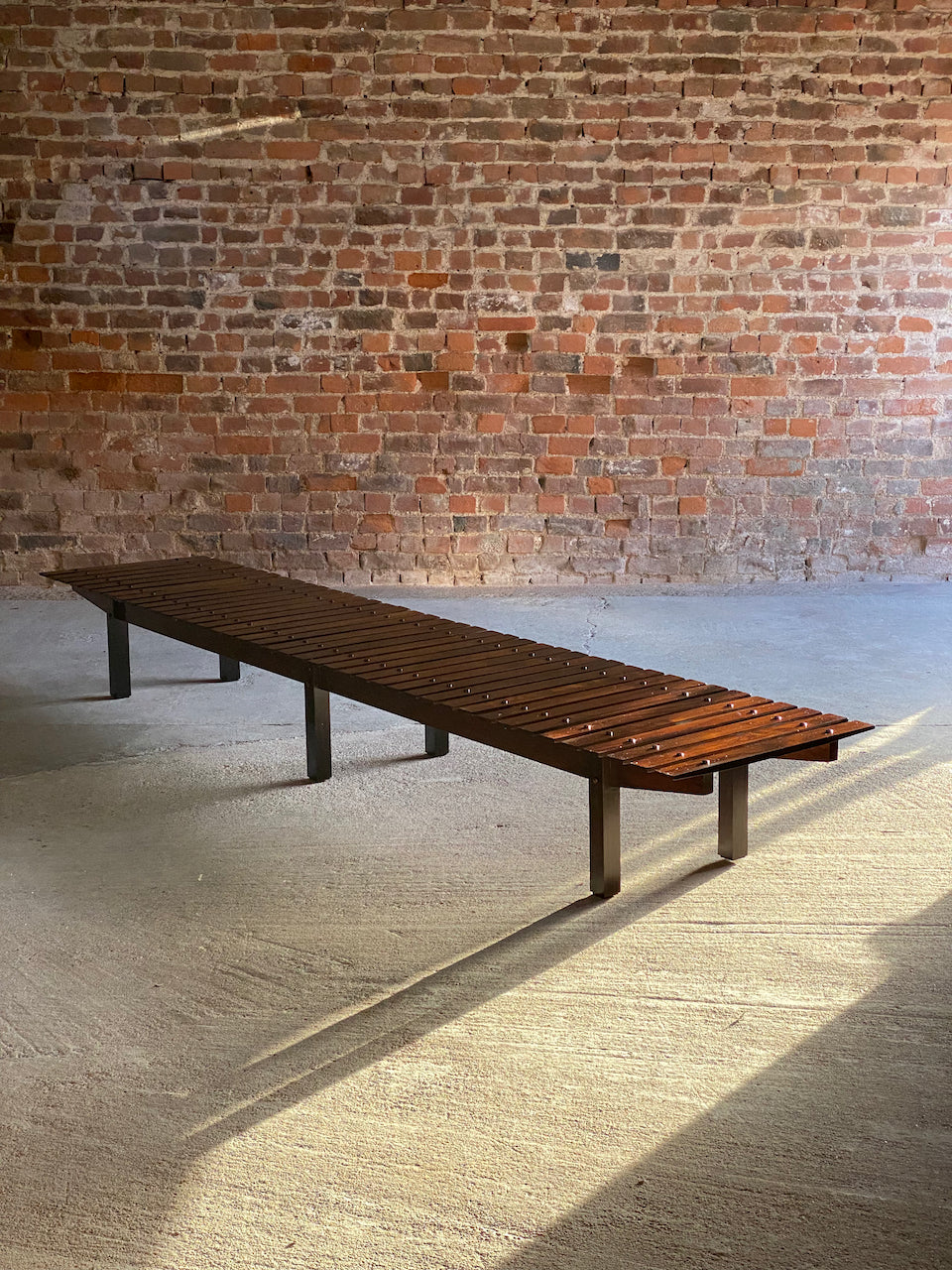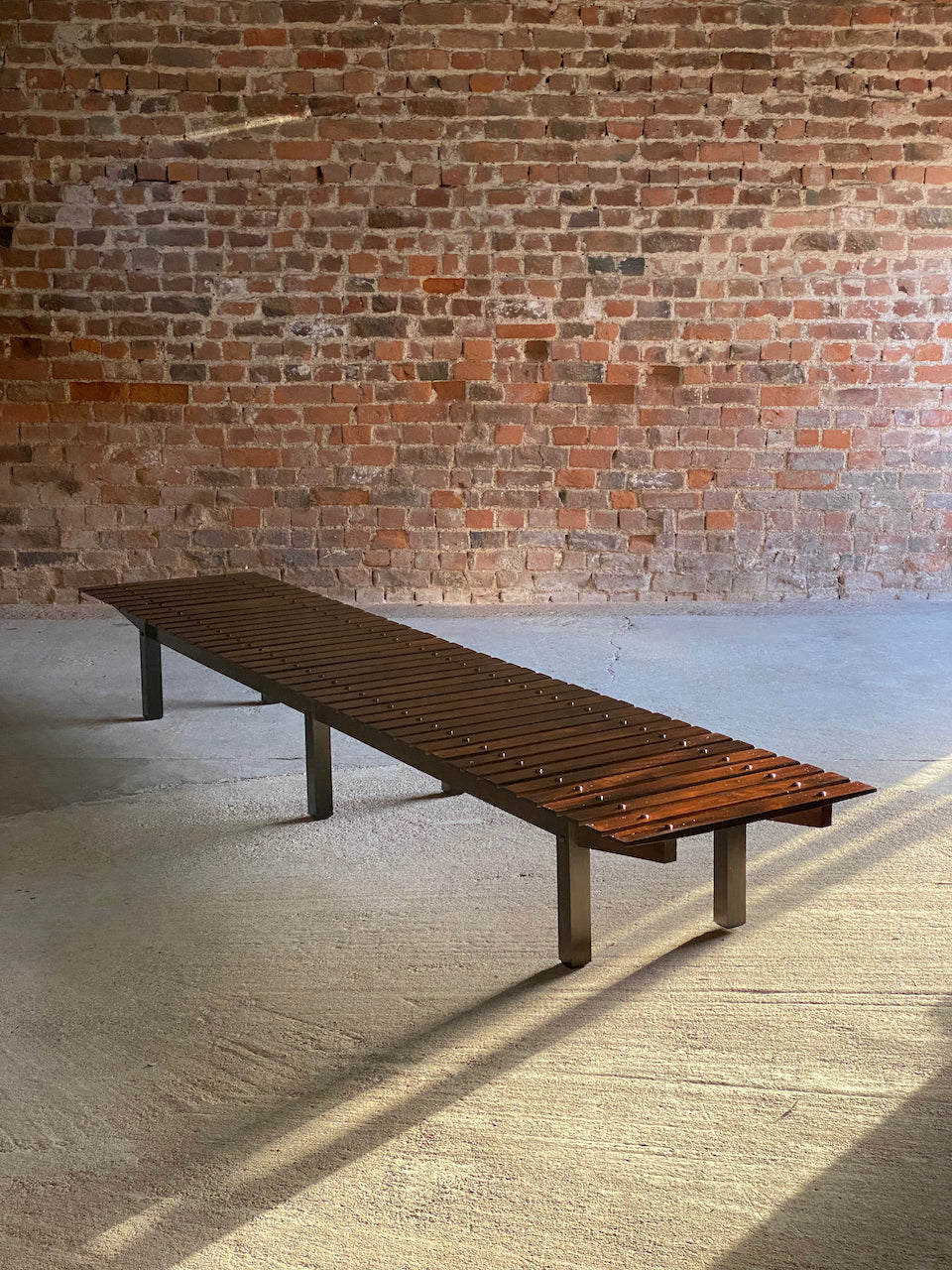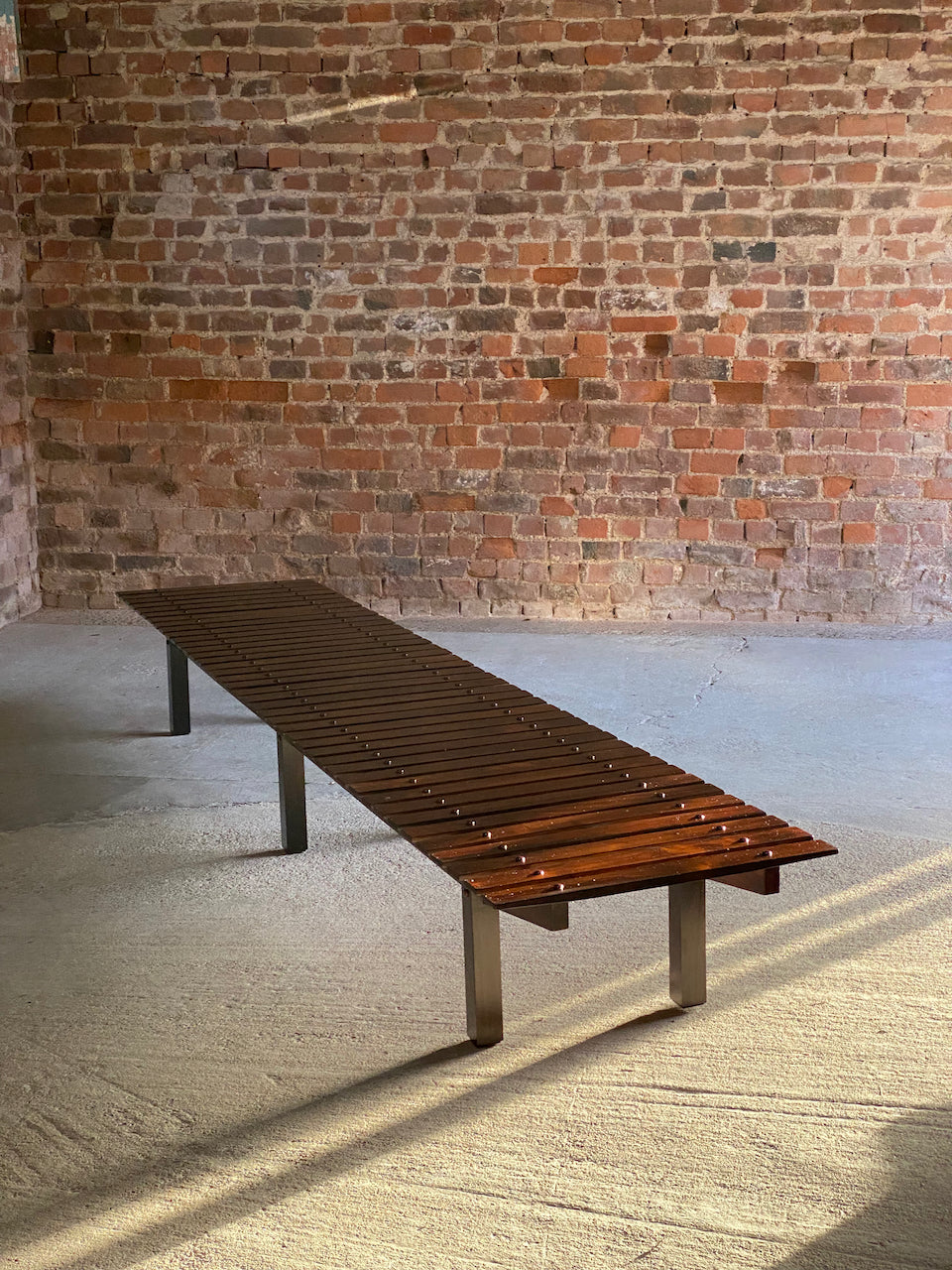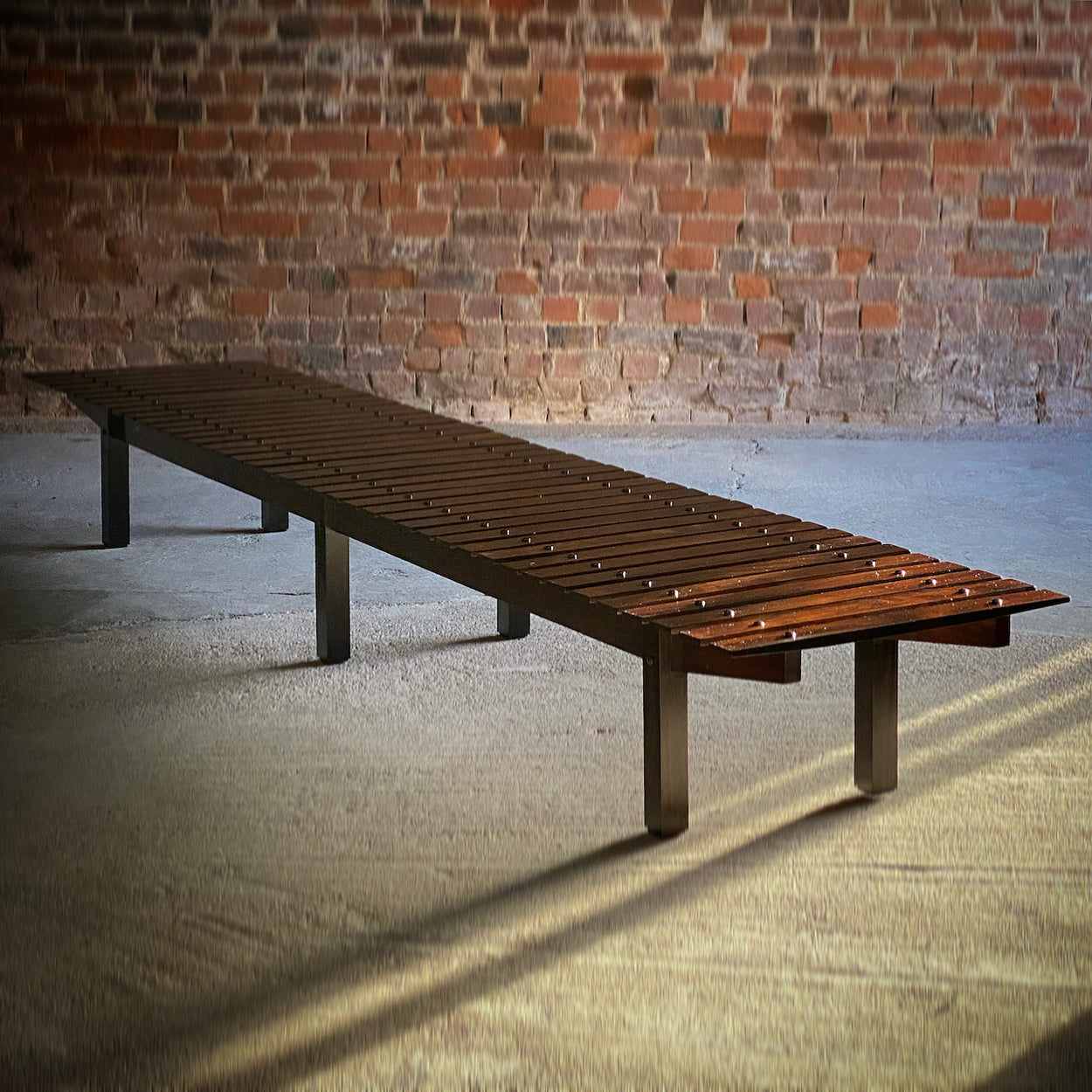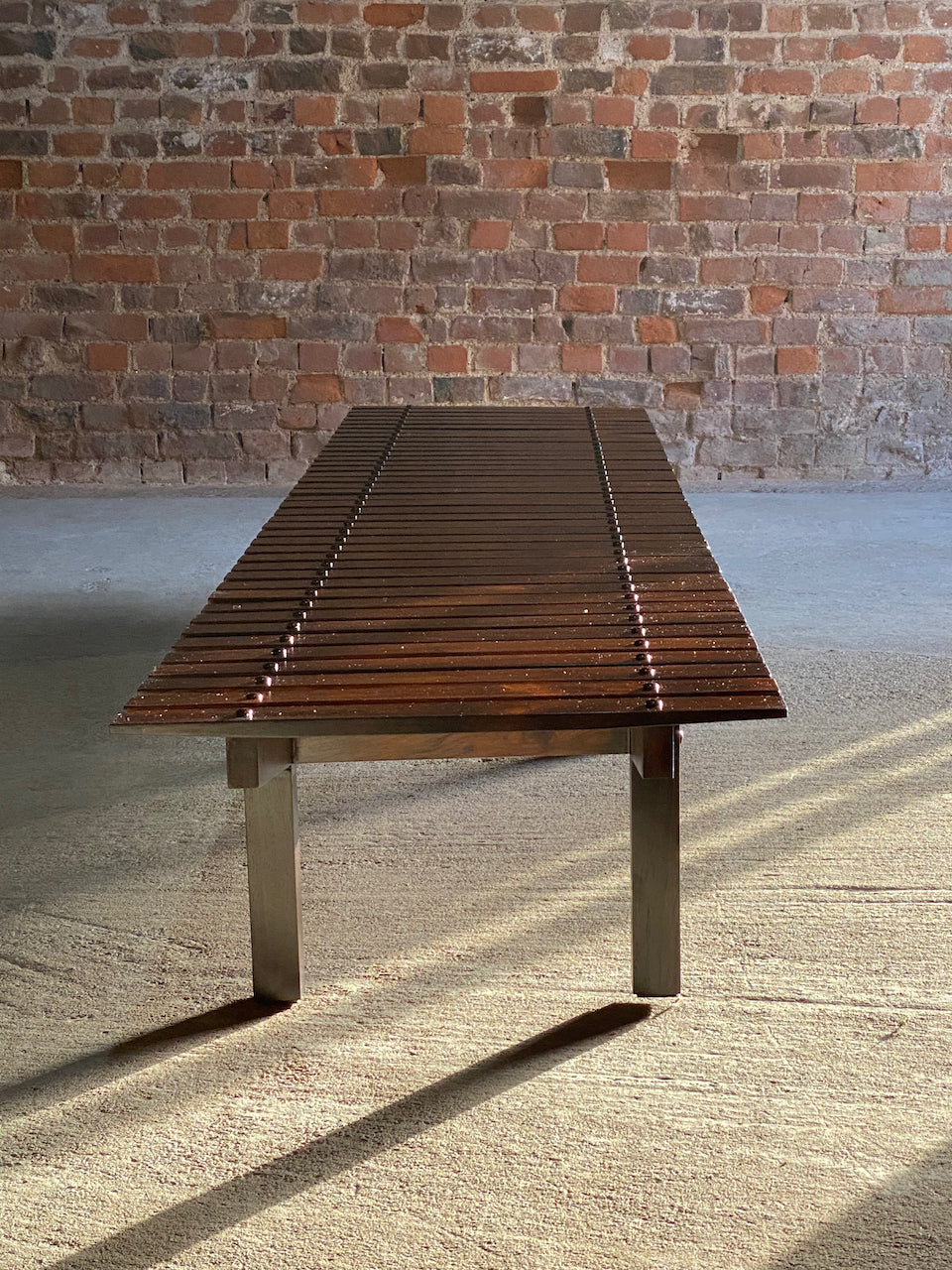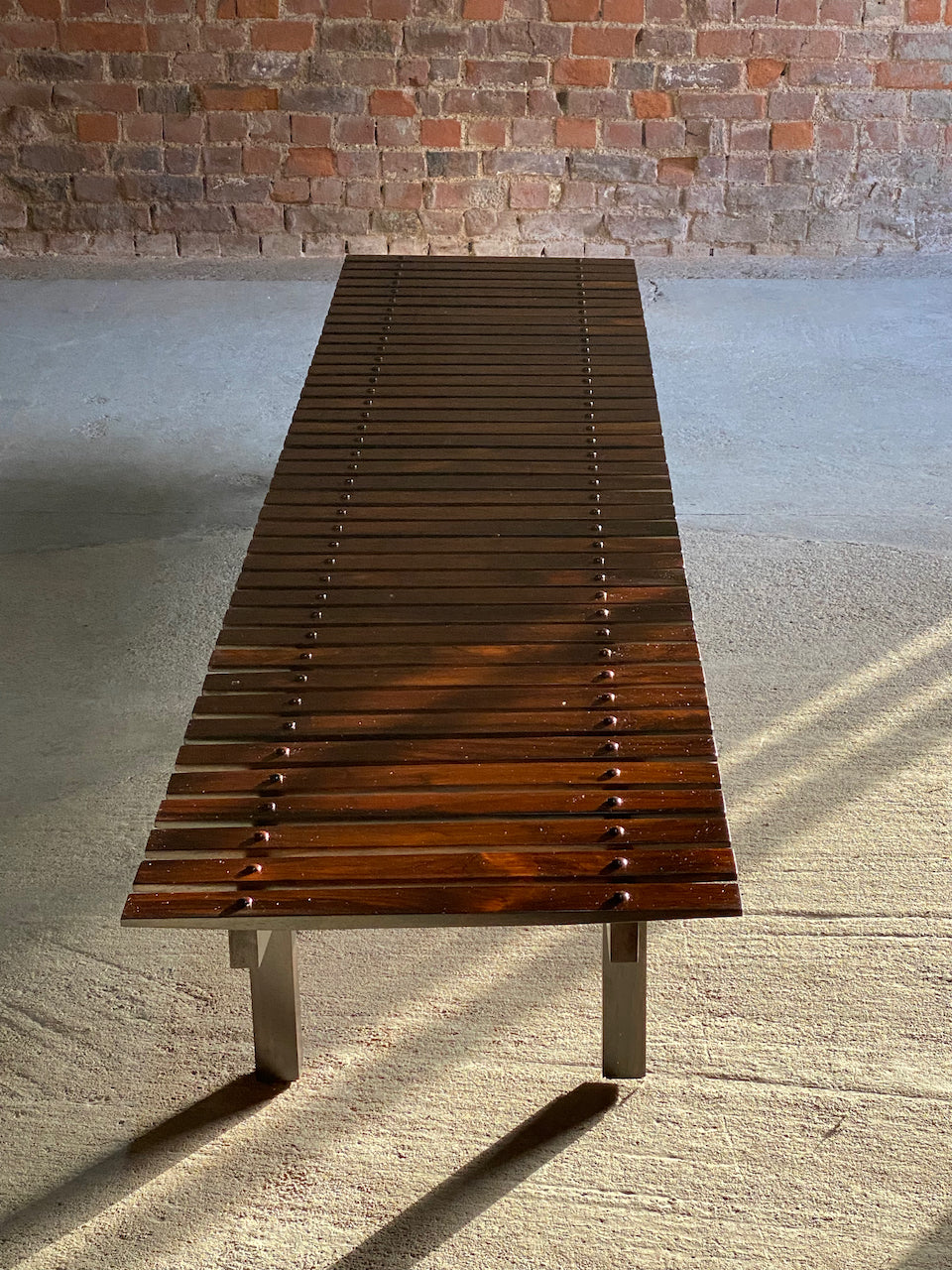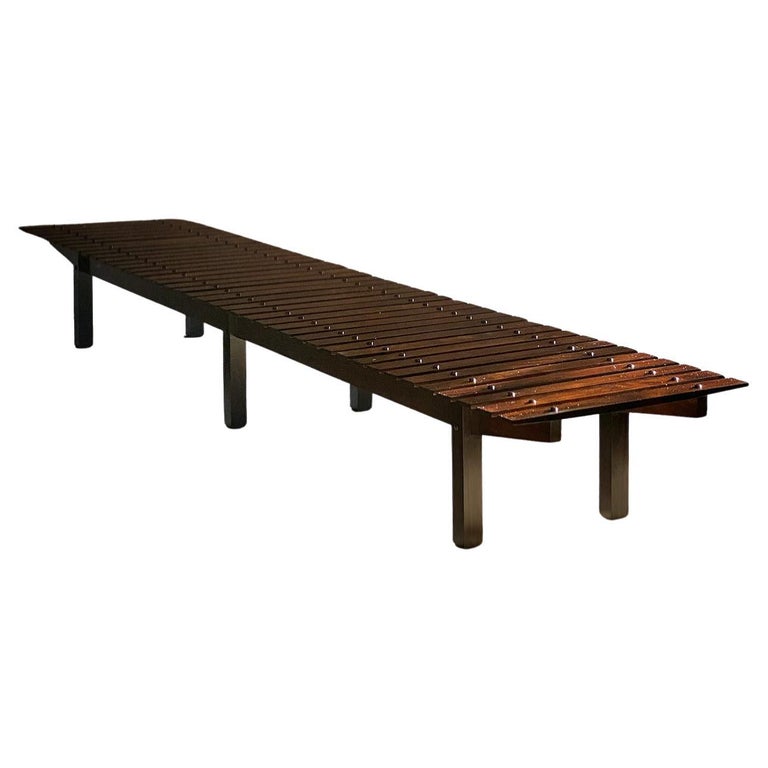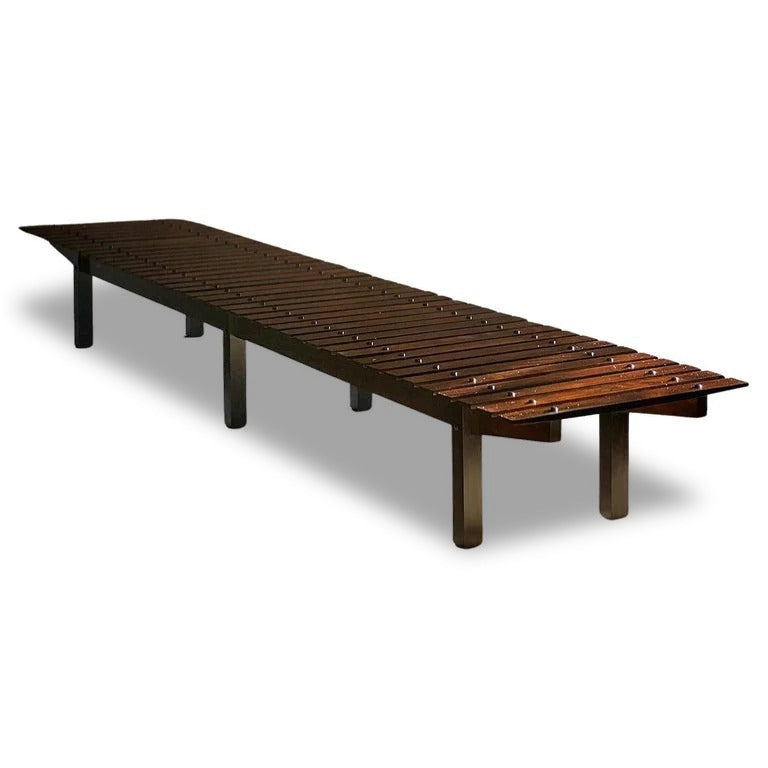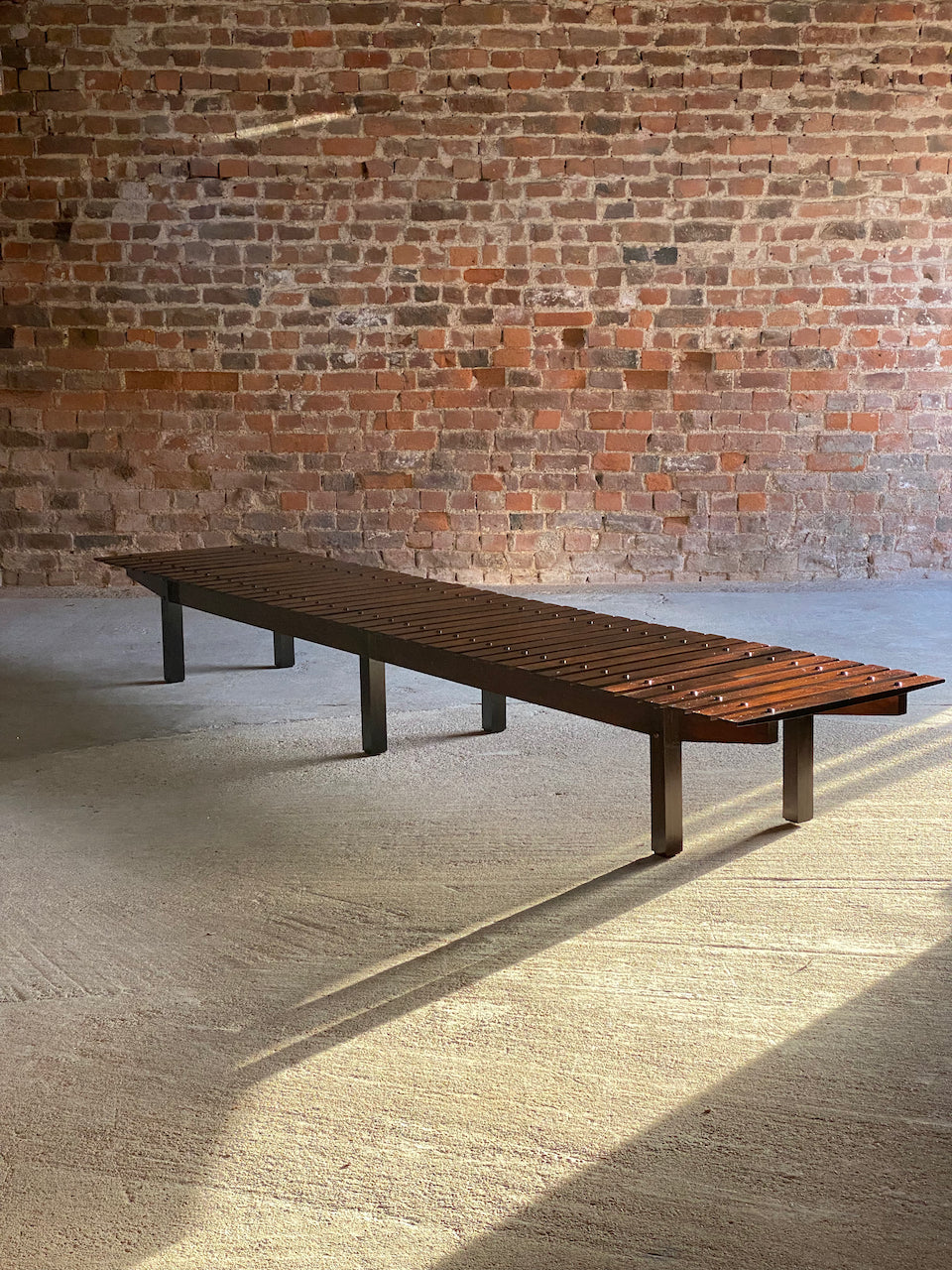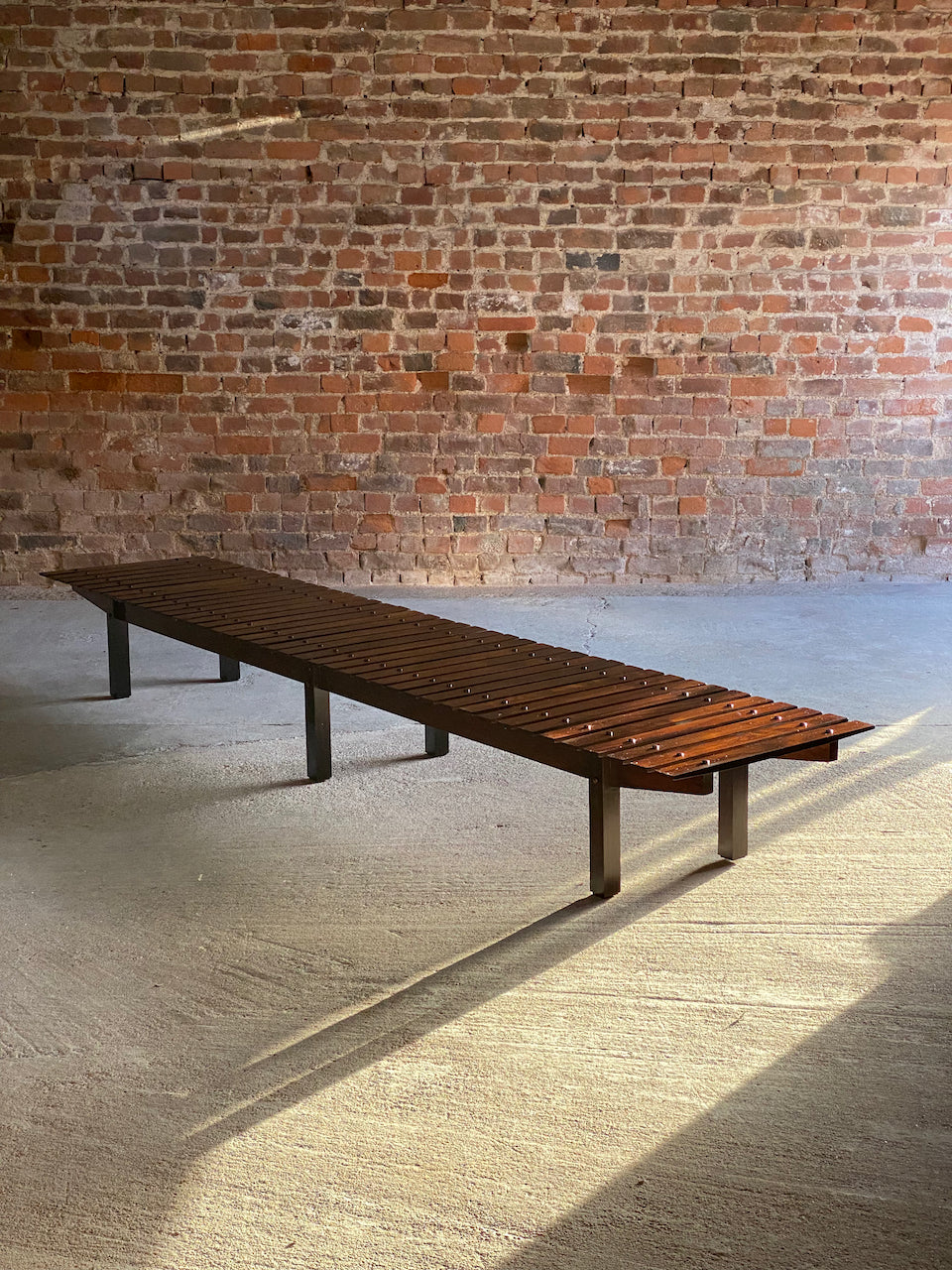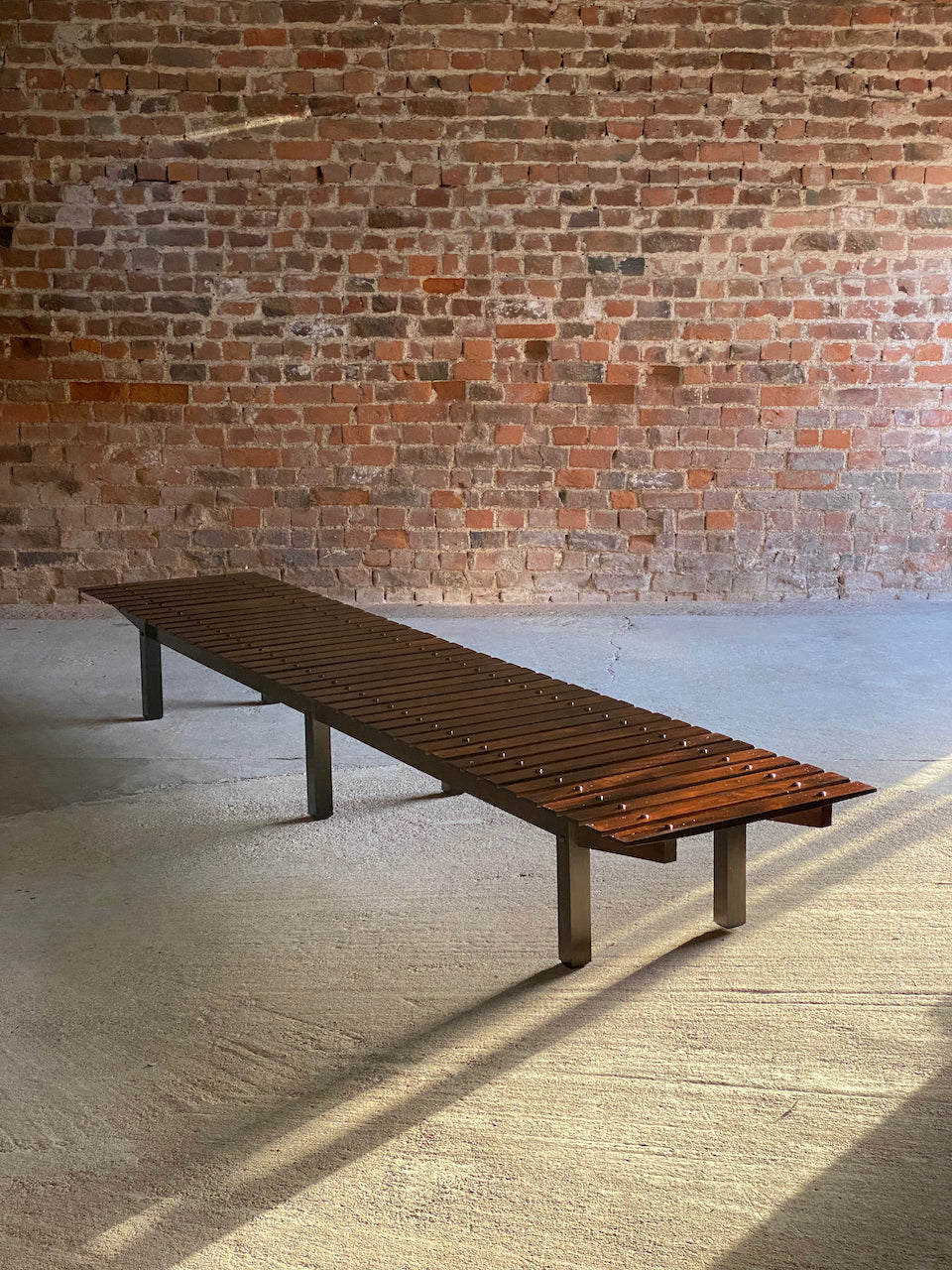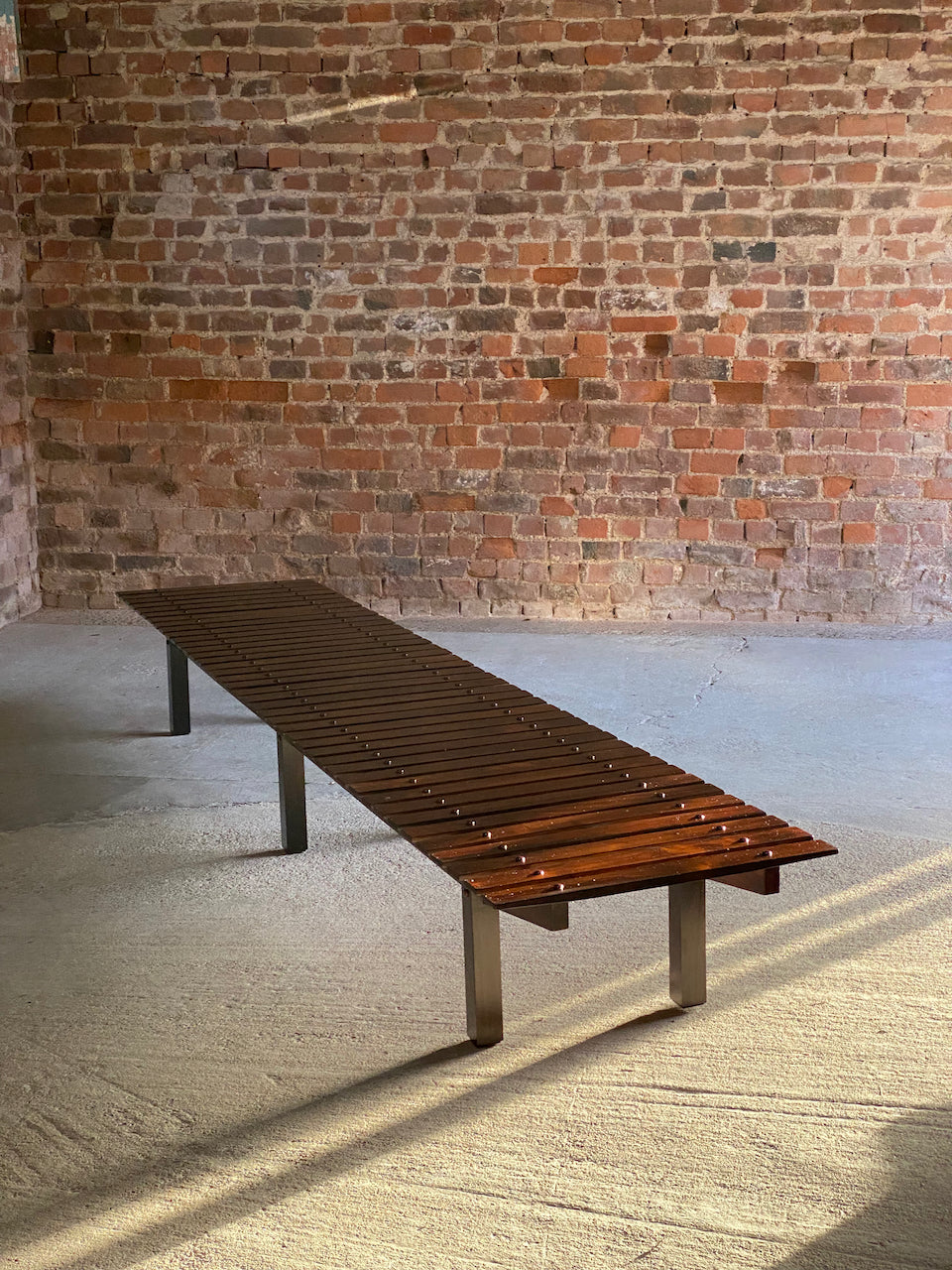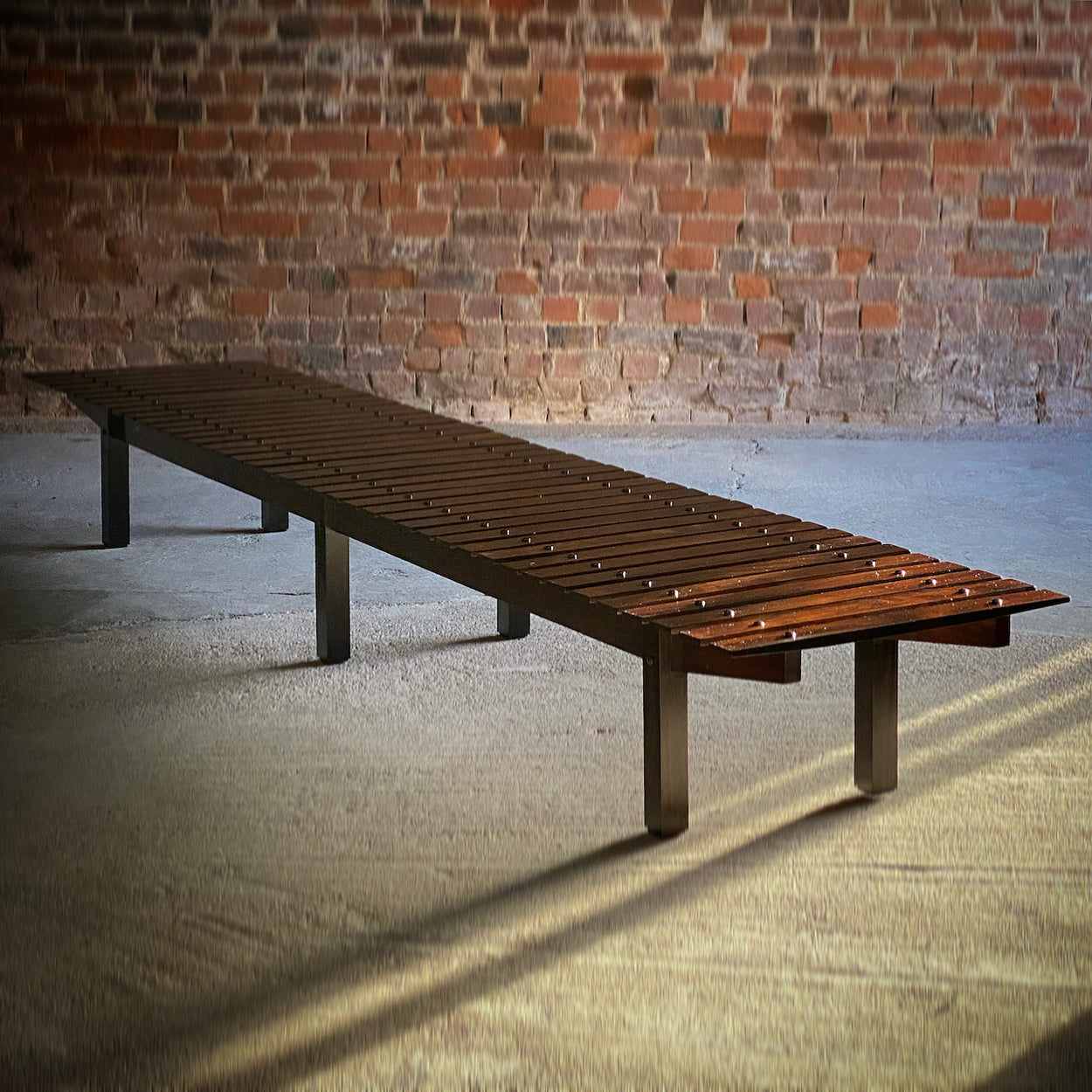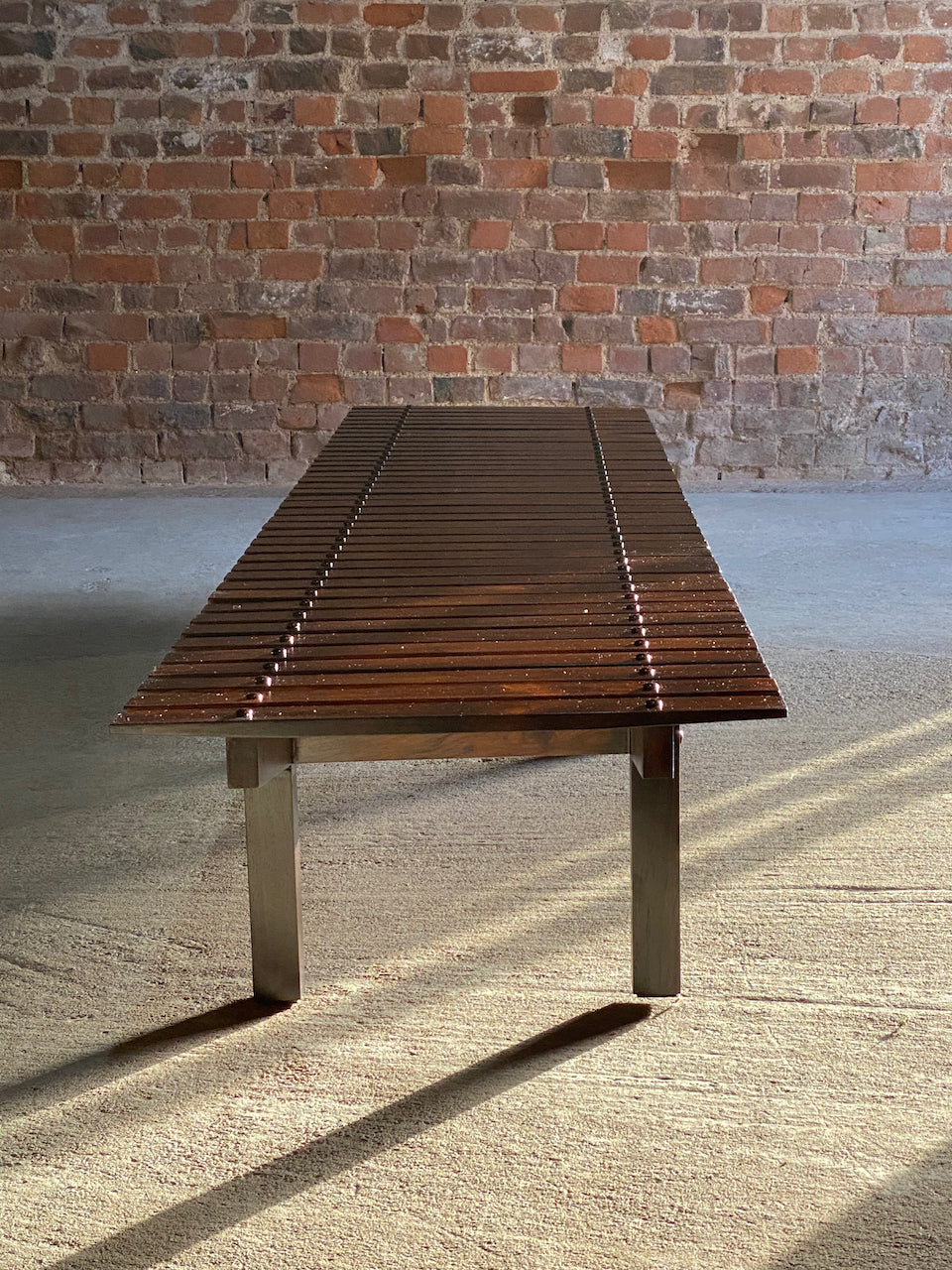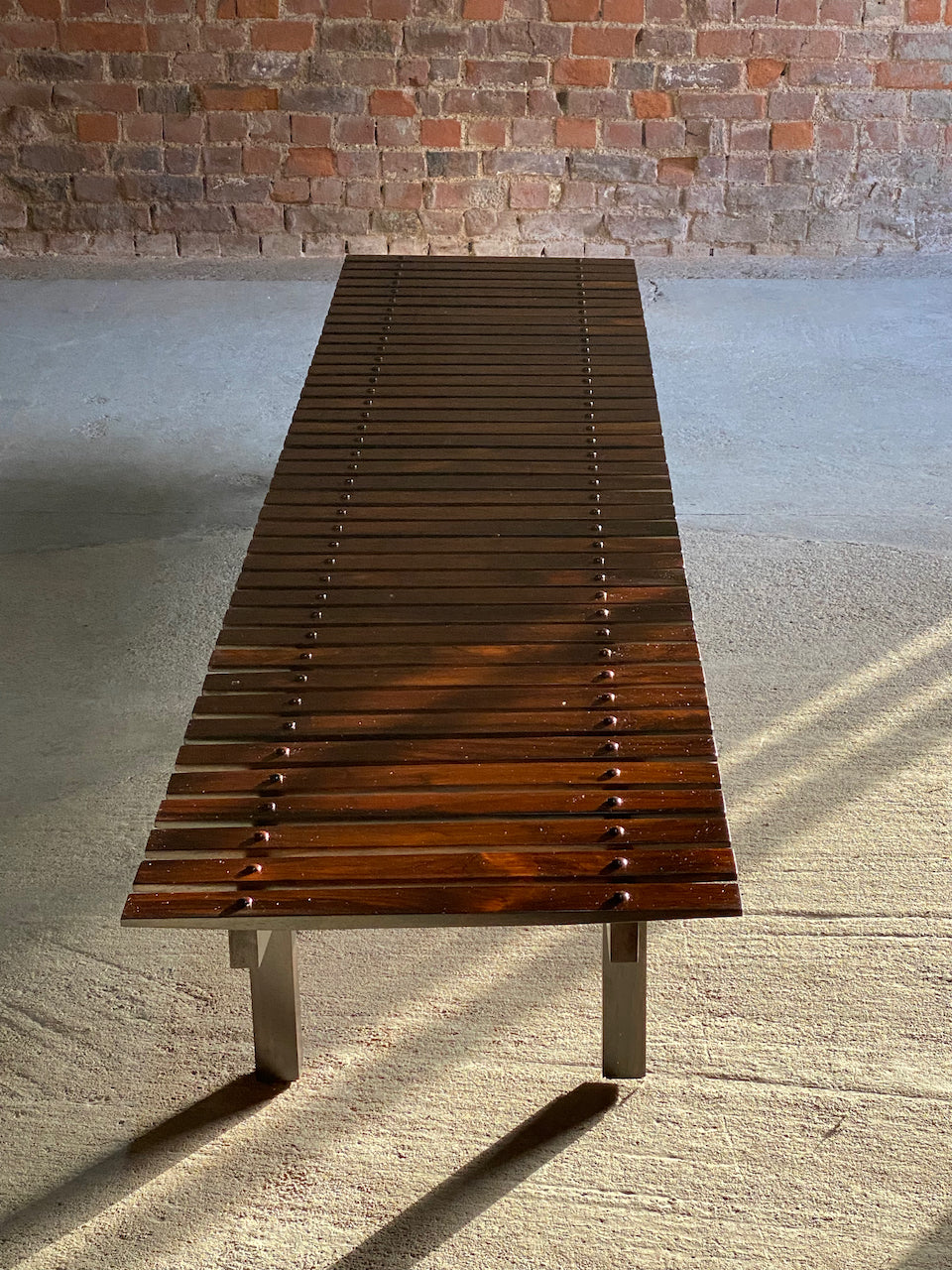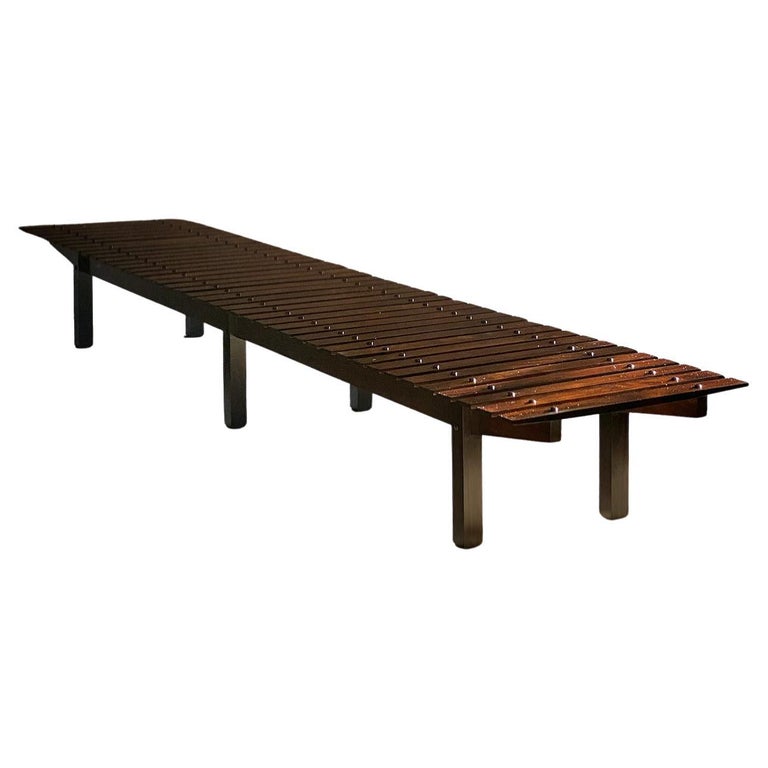 Sergio Rodrigues 'Banco Mucki' Bench
SOLD
Sergio Rodrigues 'Banco Mucki' Bench

Monumental Brazilian Mid Century Modern Sergio Rodrigues Rosewood 'Banco Mucki' Bench originally designed in 1958, the versatile 'Mucki' can double up as a bench or coffee table, the long bench with forty six solid rosewood slats is raised on six square-shaped supports, this is one of the most iconic models created by the Brazilian genius Sergio Rodrigues and is a standout out piece for larger spaces, its simplicity is really its beauty, elegant and unassuming but bold and strong at the same time, a true classic, reserve now.

Provenance: Private collection Rio de Janeiro

Sergio Rodrigues was a Brazilian carioca architect and designer. In 1952 he graduated from the Faculdade Nacional de Arquitetura, and shortly after founded one of the first modern furniture and art stores in Curitiba. In 1955, Rodrigues opened the more established company Oca, which he referred to as 'a laboratory for Brazilian furniture and handicrafts' and became one of the most critical components in the evolution of furniture in Brazil. Along with Joaquim Tenreiro and José Zanine Caldas, Rodrigues was the pioneer to transform the Brazilian design in industrial design and make it known worldwide.

Rodrigues had the peak of his career in the 50s and 60s, amongst his well-known works such as the Sheriff's chair (1957), the Mole armchair and the Oscar chair, Sergio also contributed to projects like the Brazilian Embassy in Rome, for the UNB (Brasília University) and the Teatro Nacional (National Theater in Brasília). The designer has worked closely with Oscar Niemeyer, as the latter's interior designer of choice for his buildings in Brasilia.

Condition: This item has been restored and re polished to the highest possible standard and is offered is perfect condition with no faults.
Dimensions;
Width 118" / 300cm
Depth 23.6" / 60cm
Height 14" / 36cm

Free UK delivery, please allow 7-14 days, worldwide shipping available, please request shipping quote