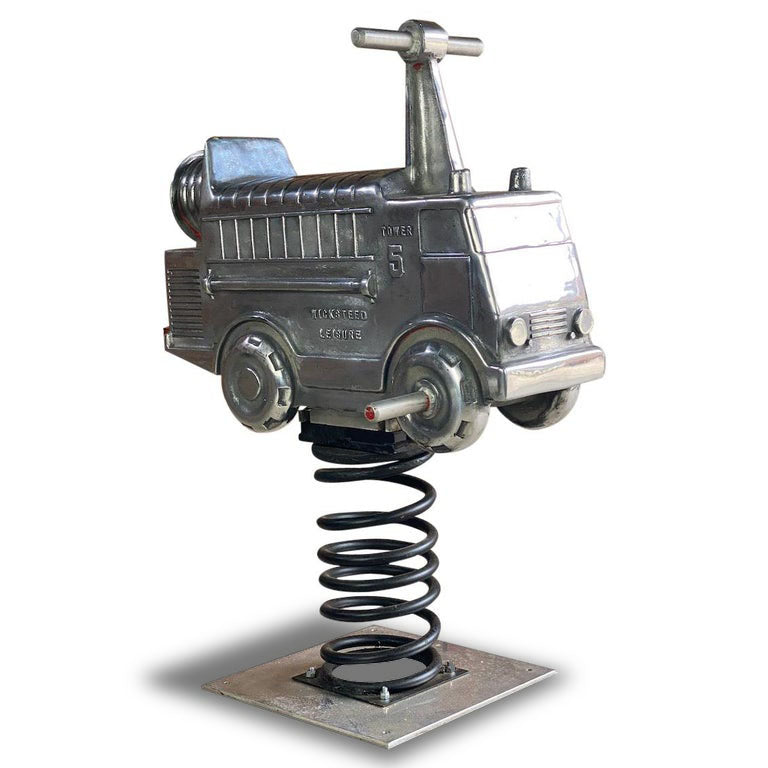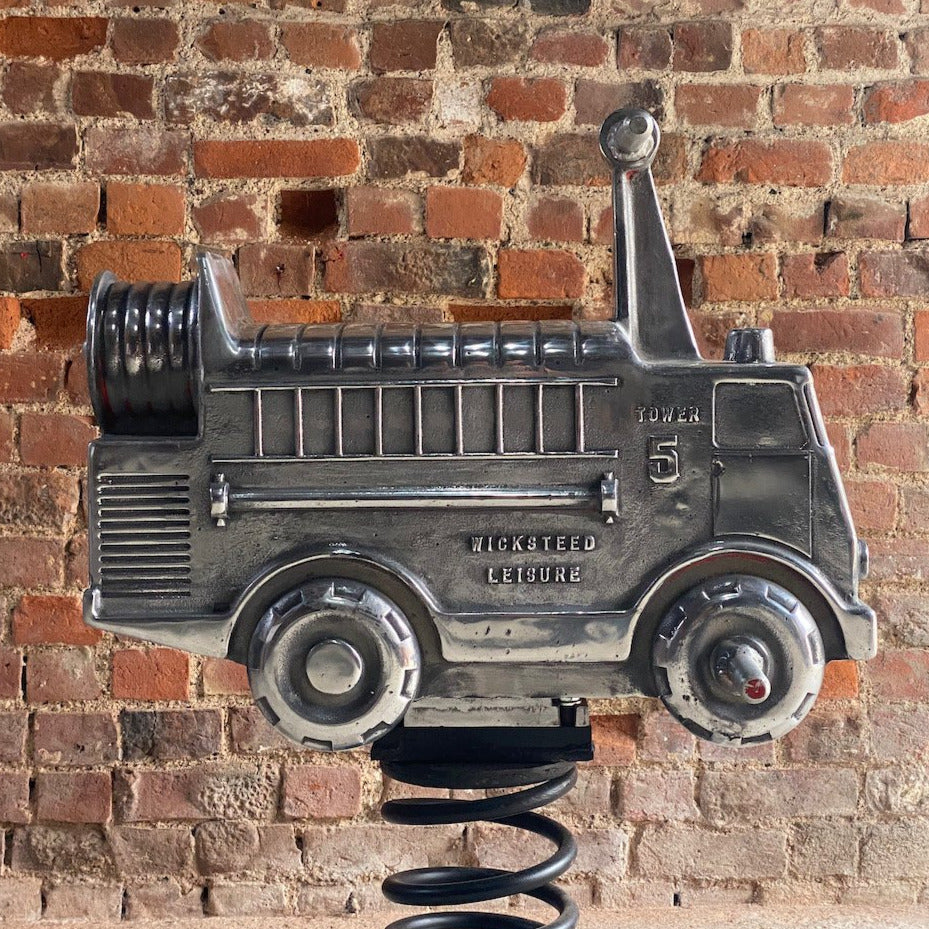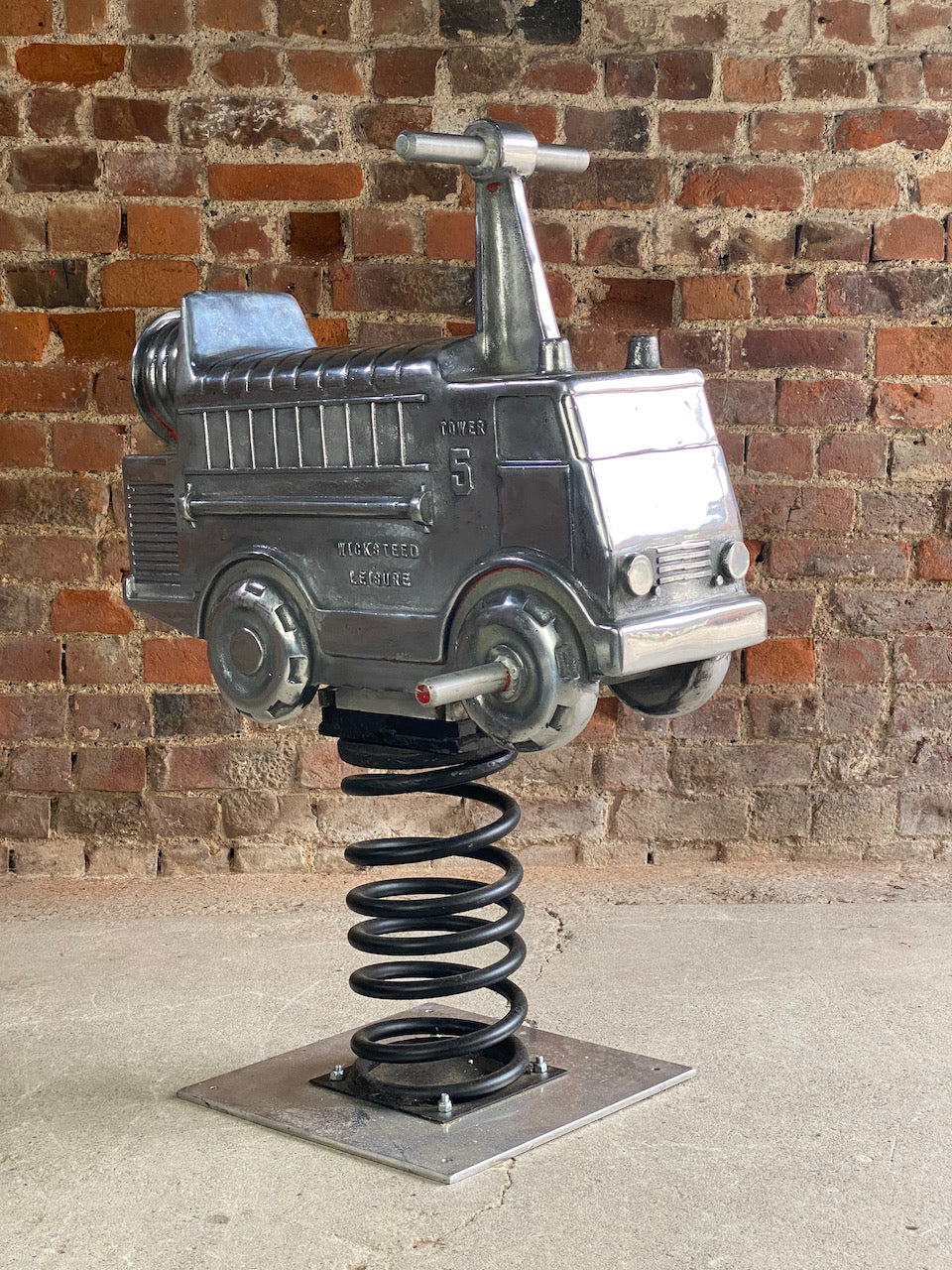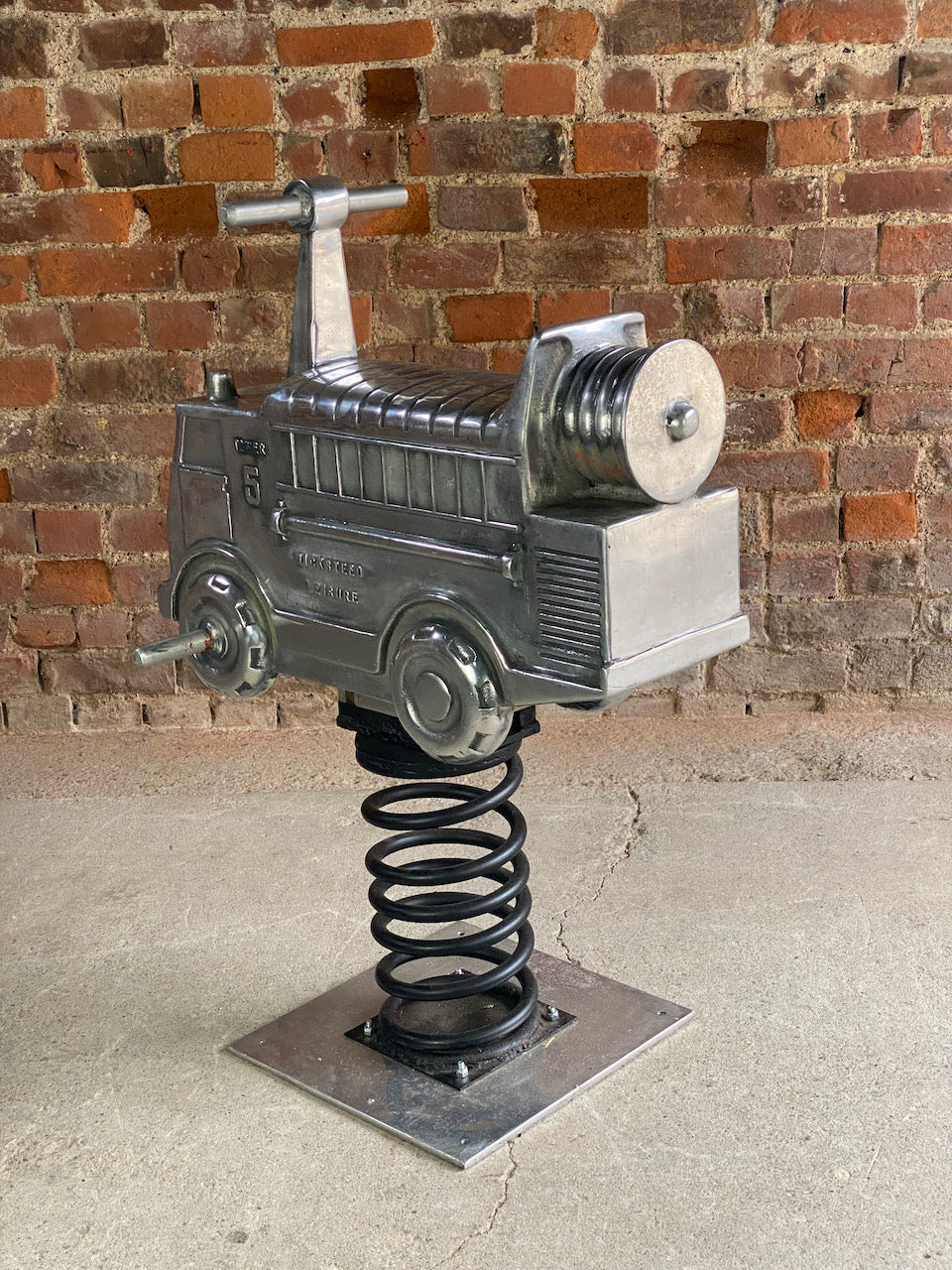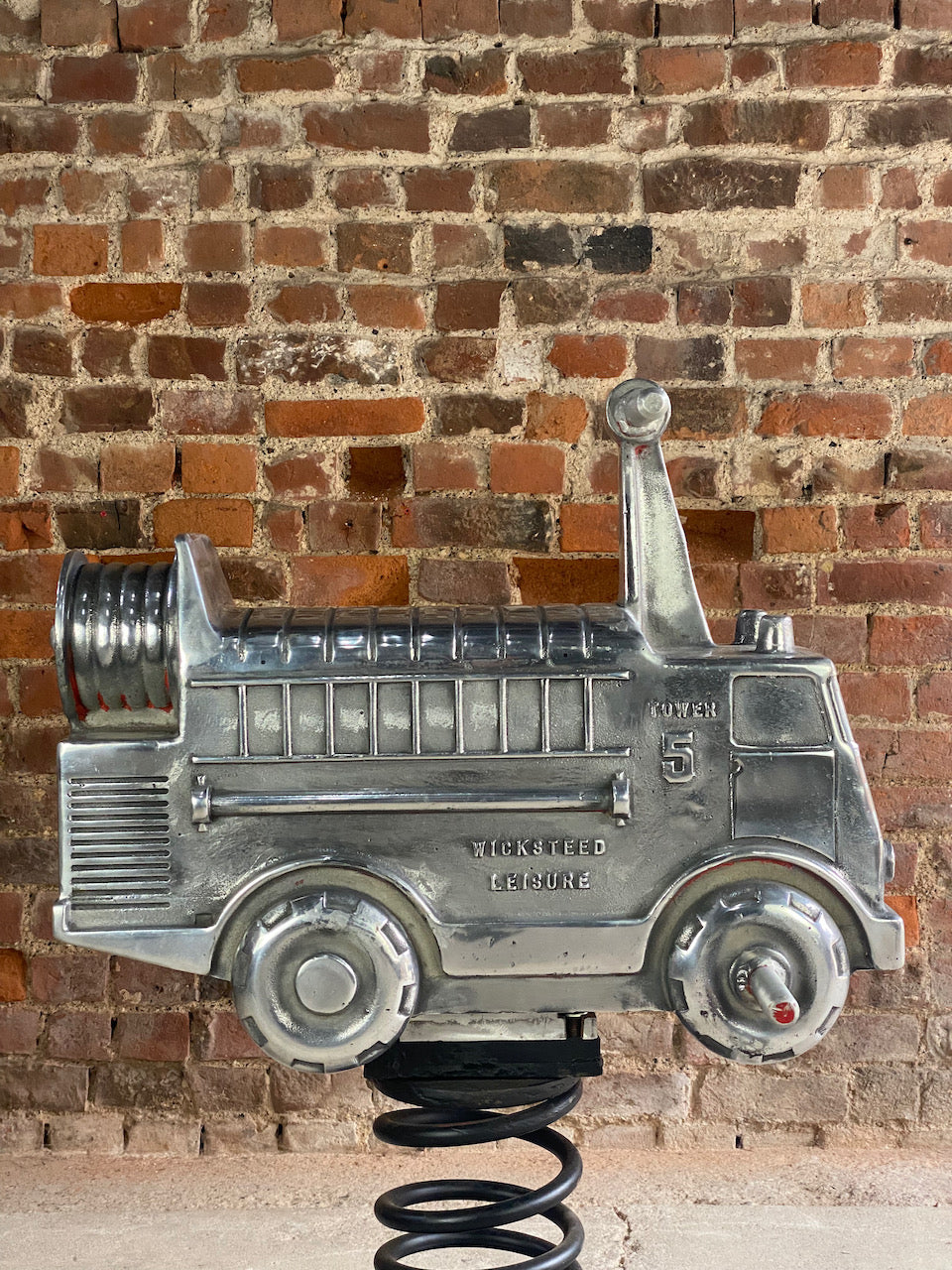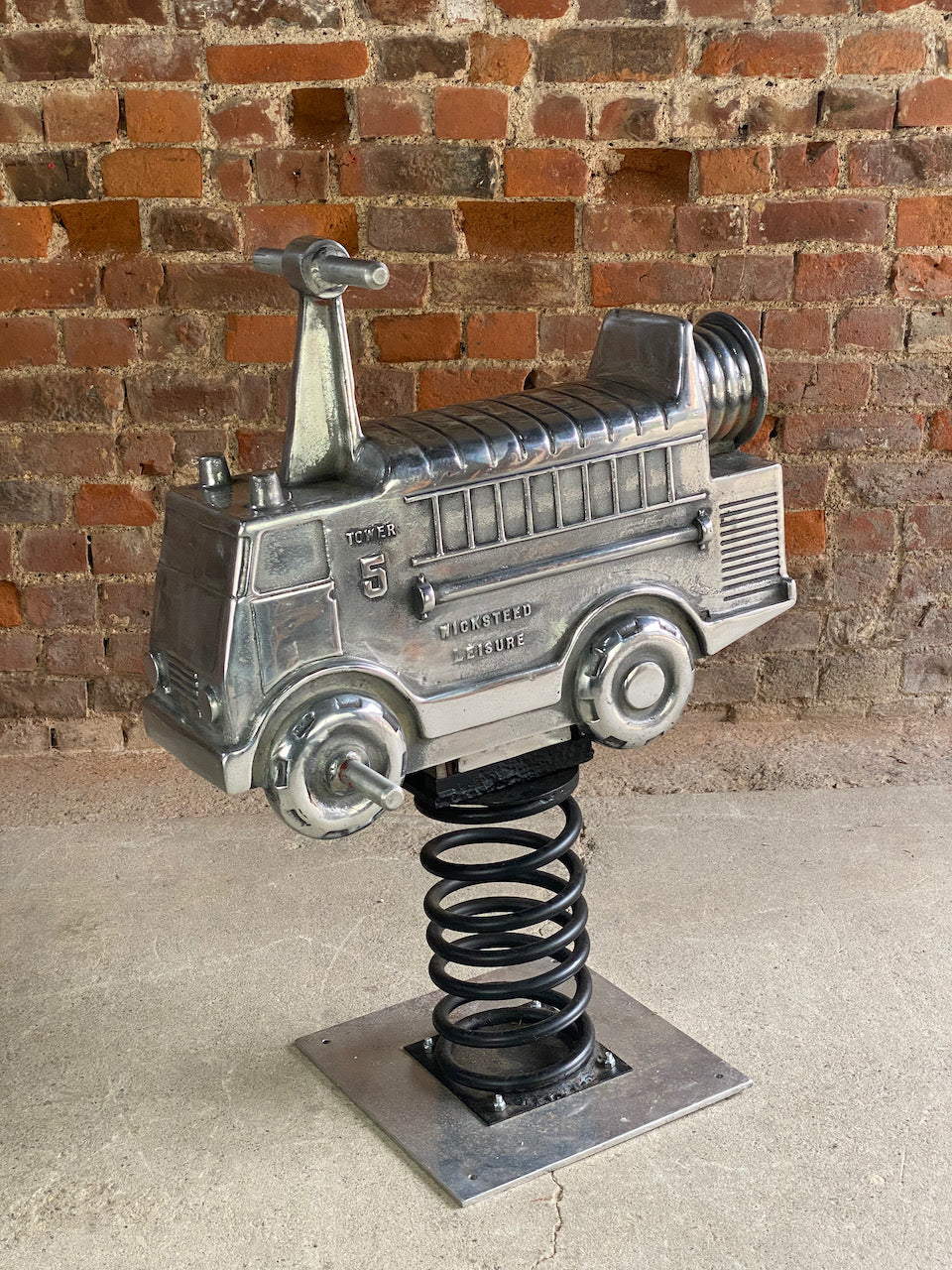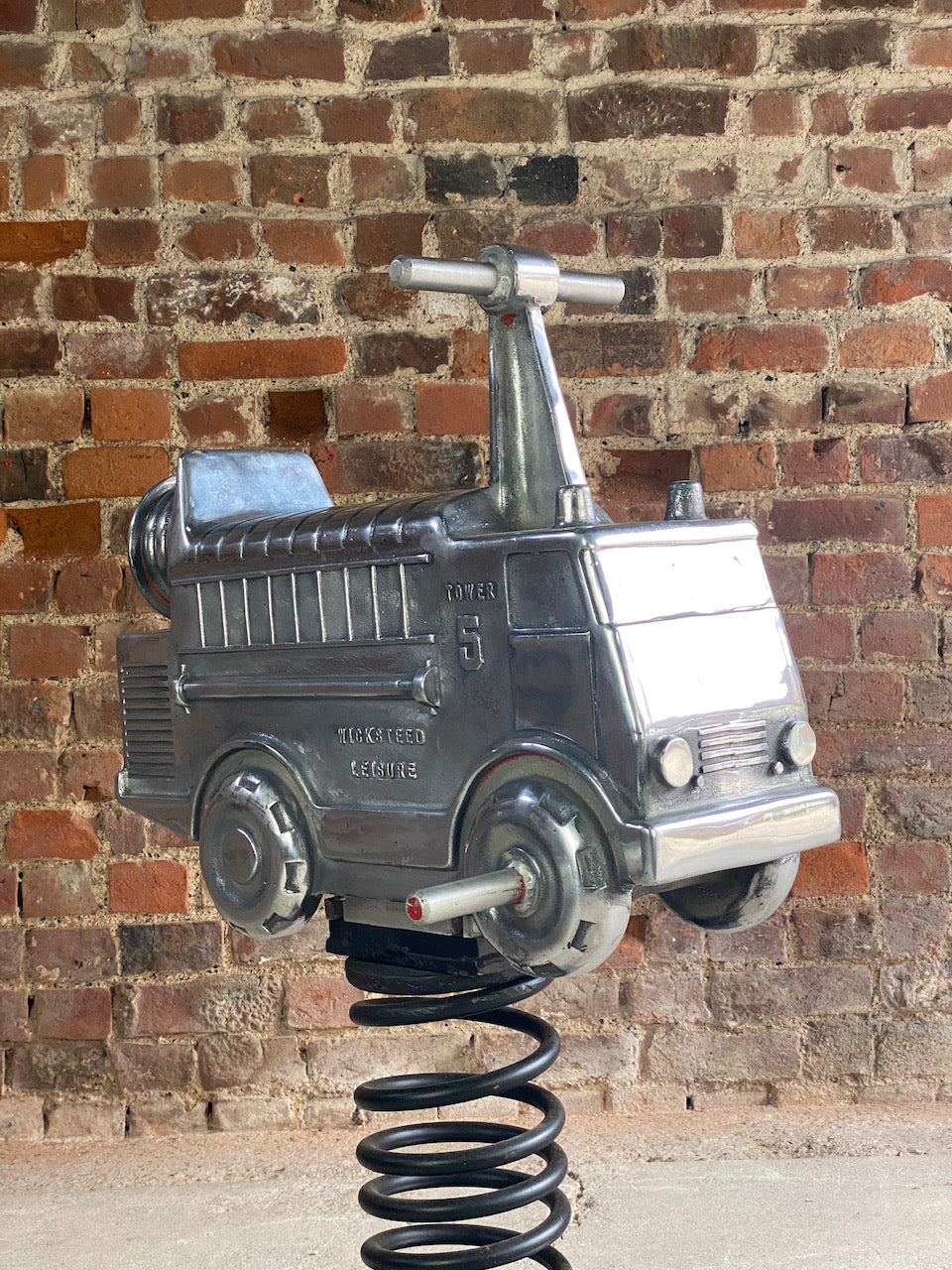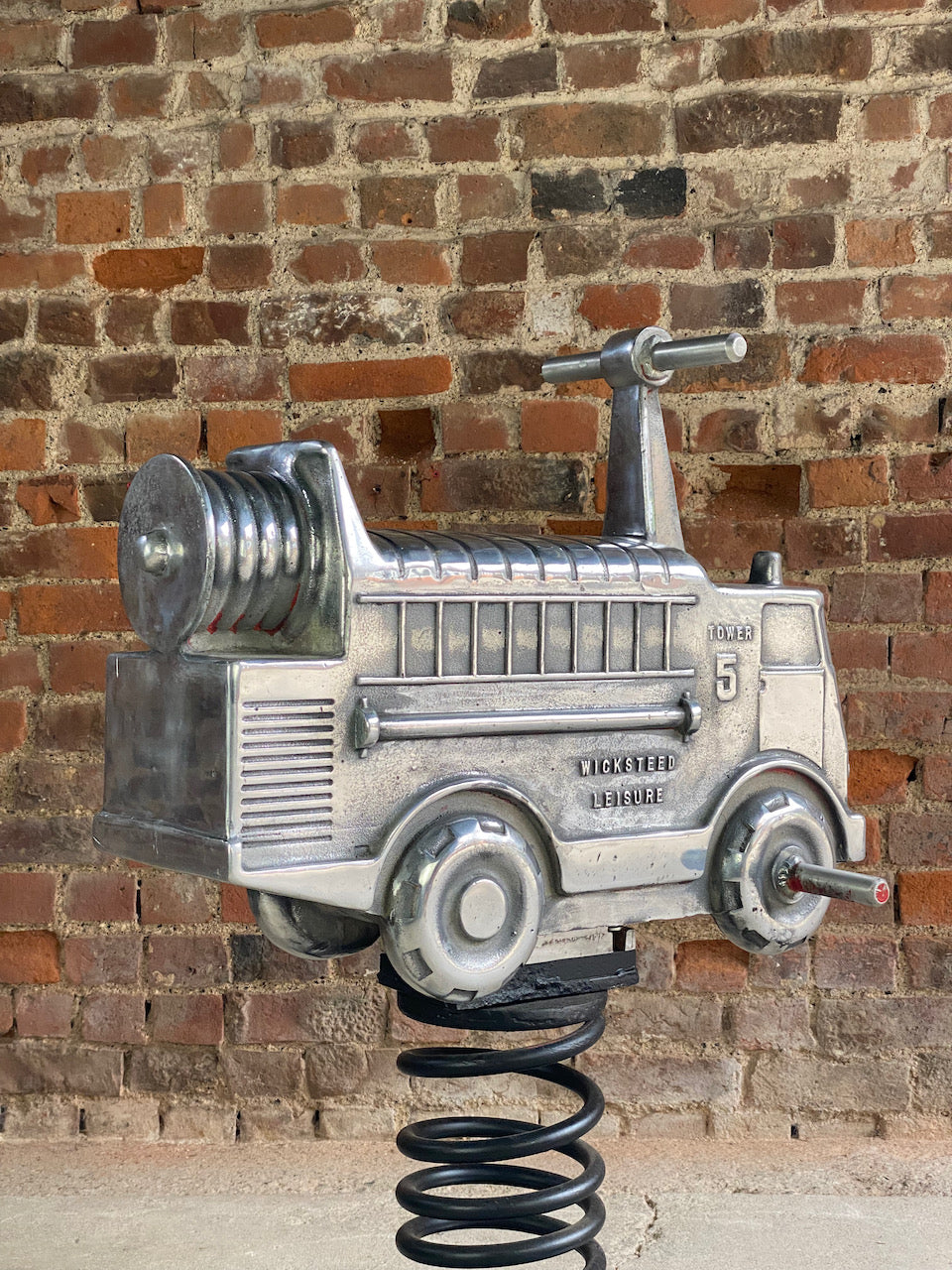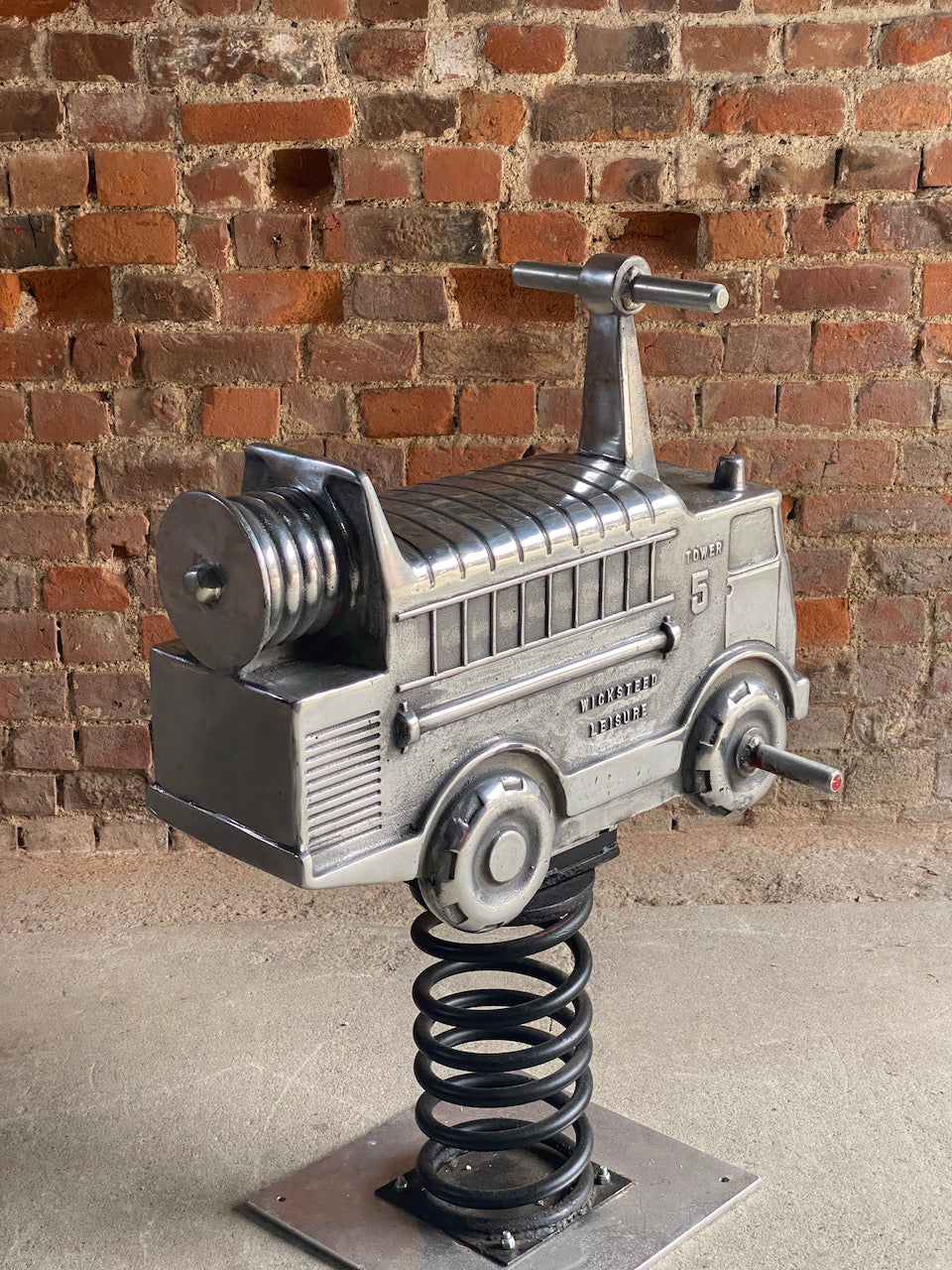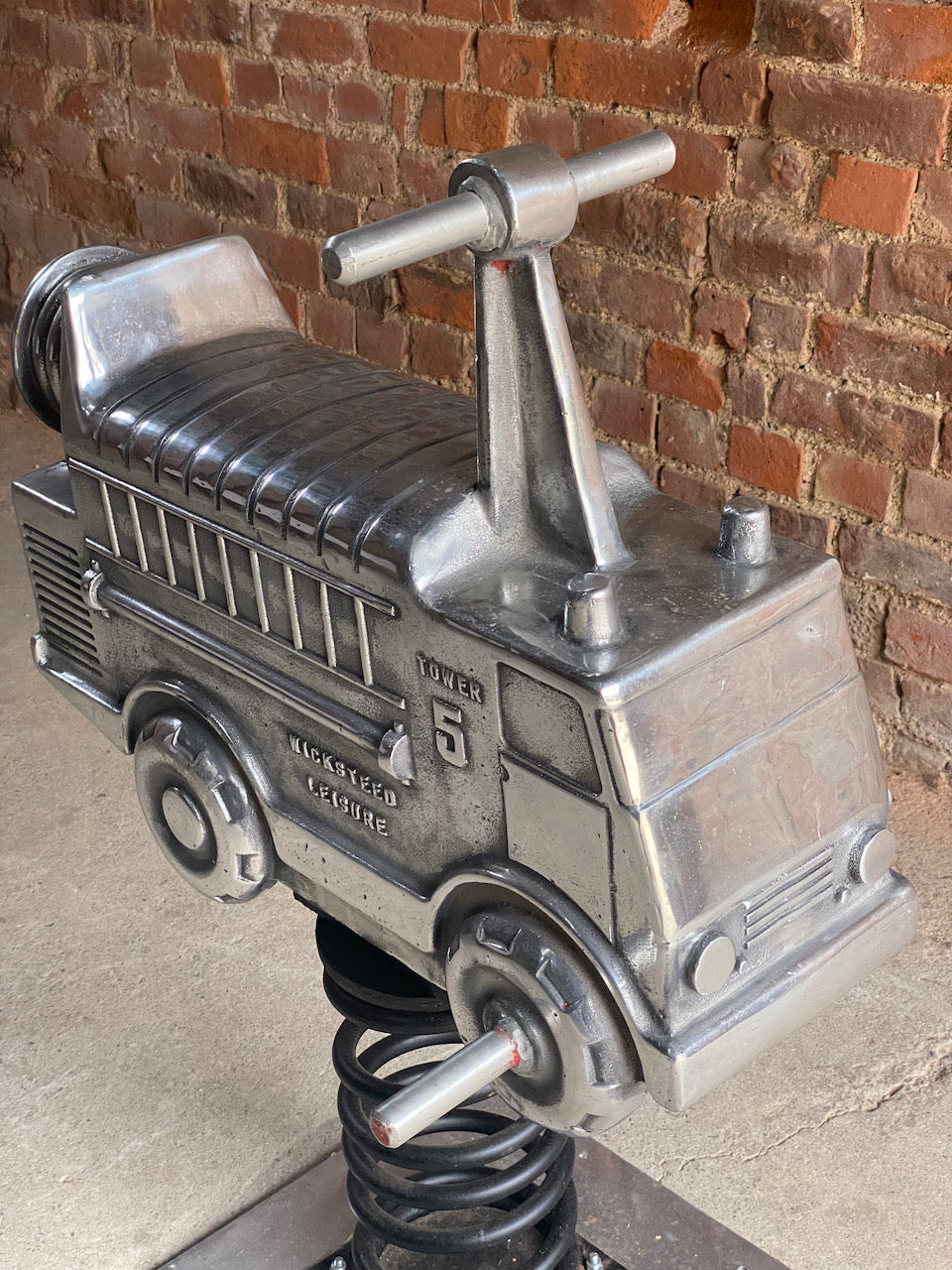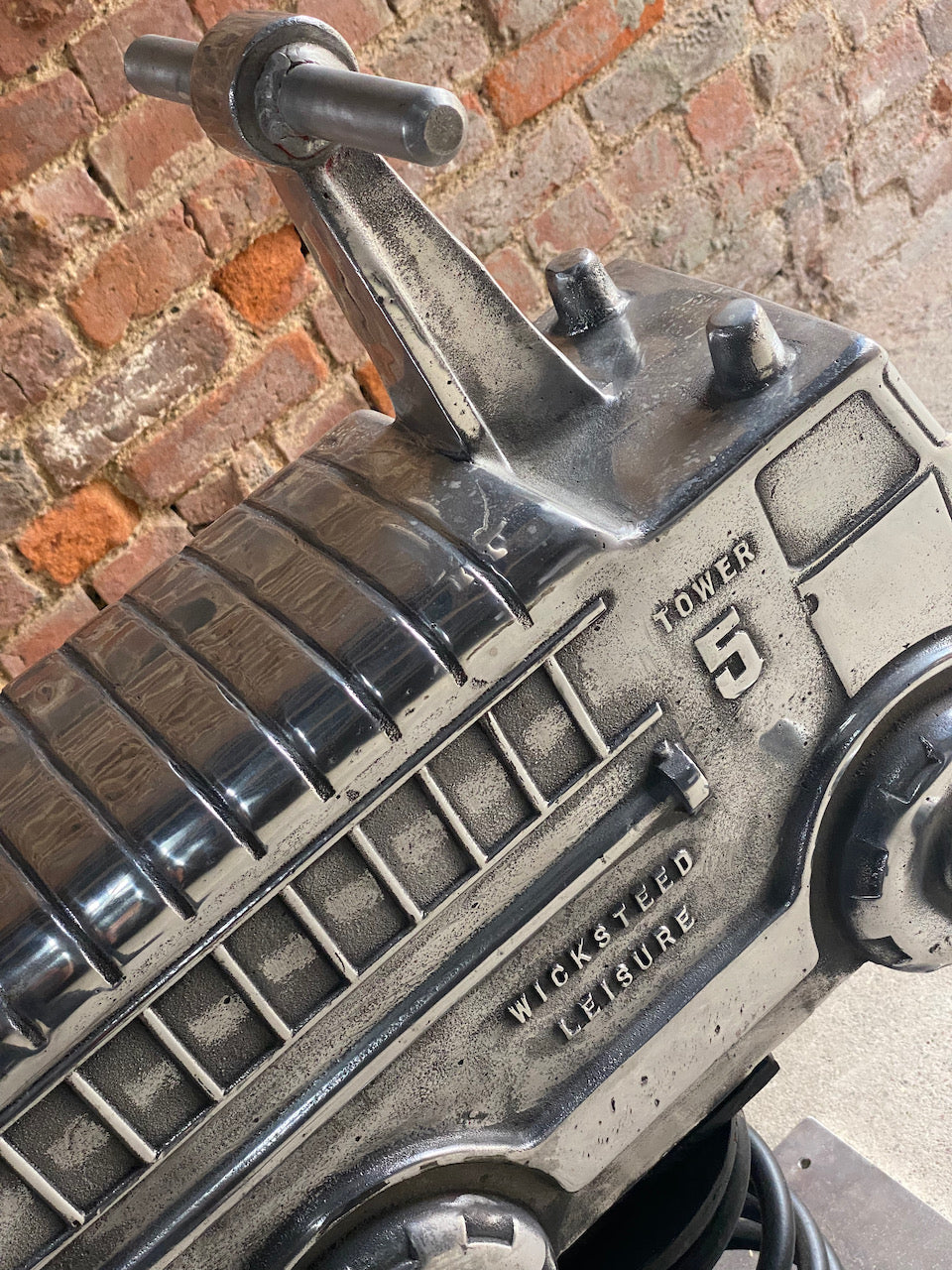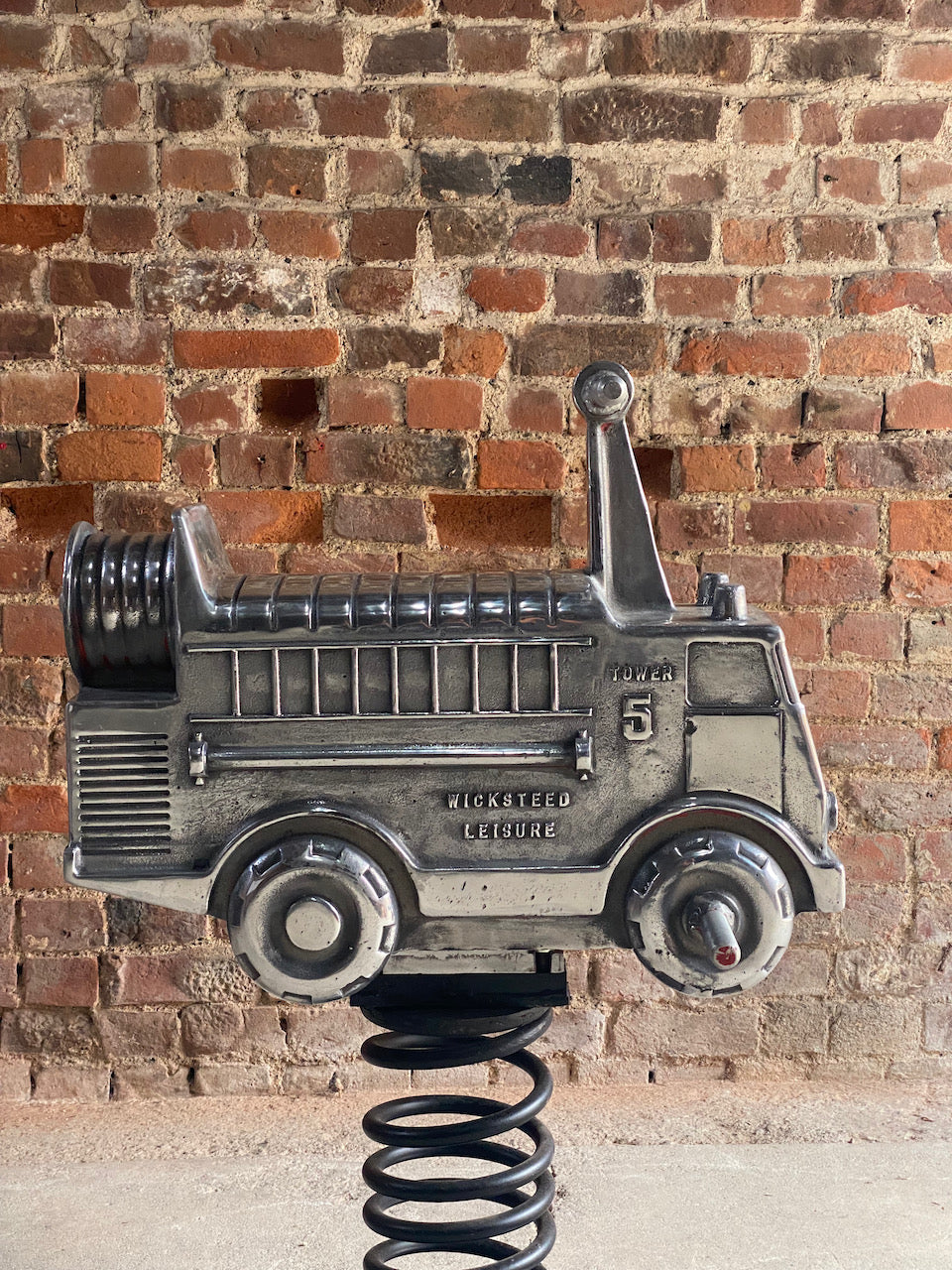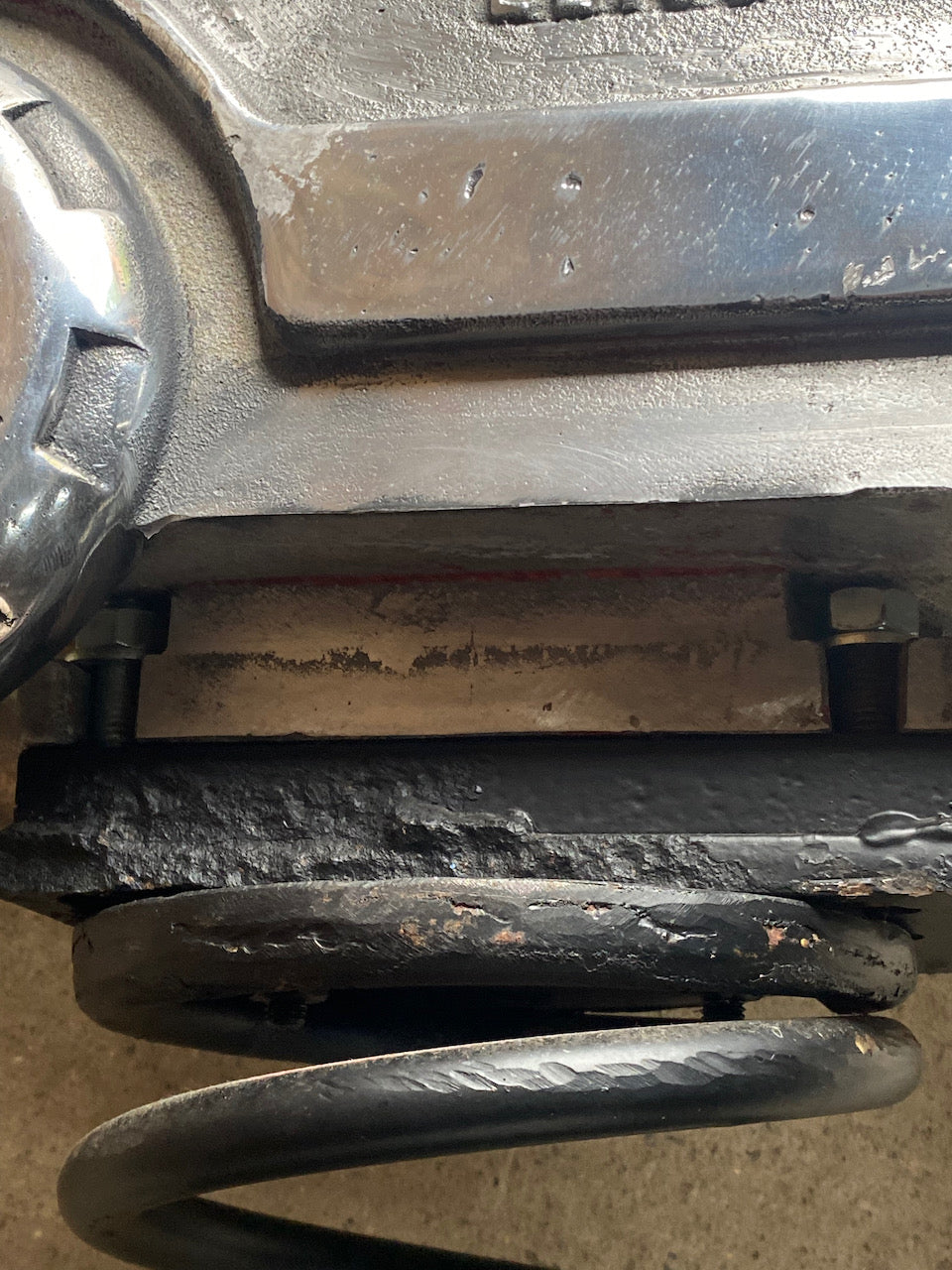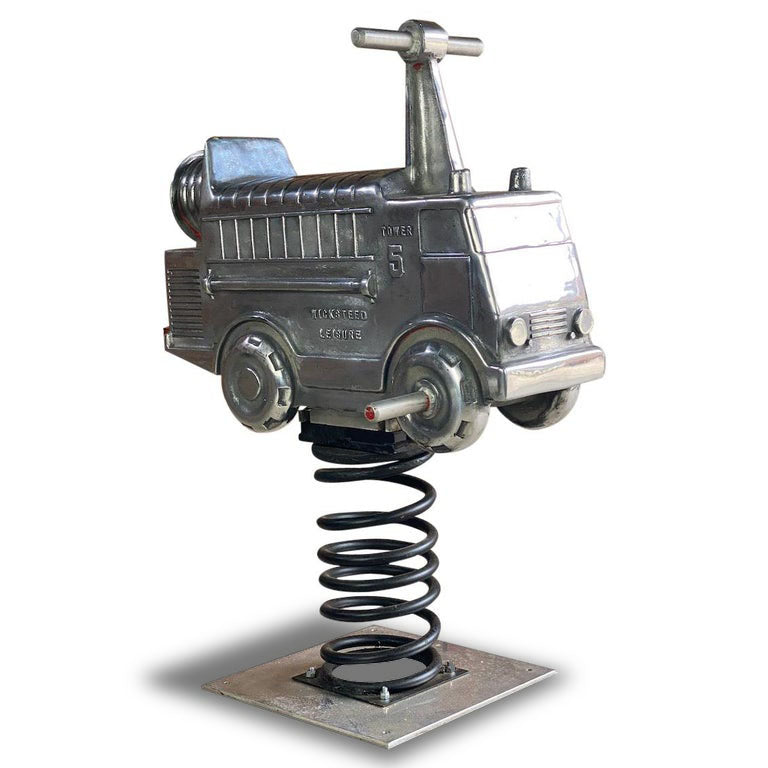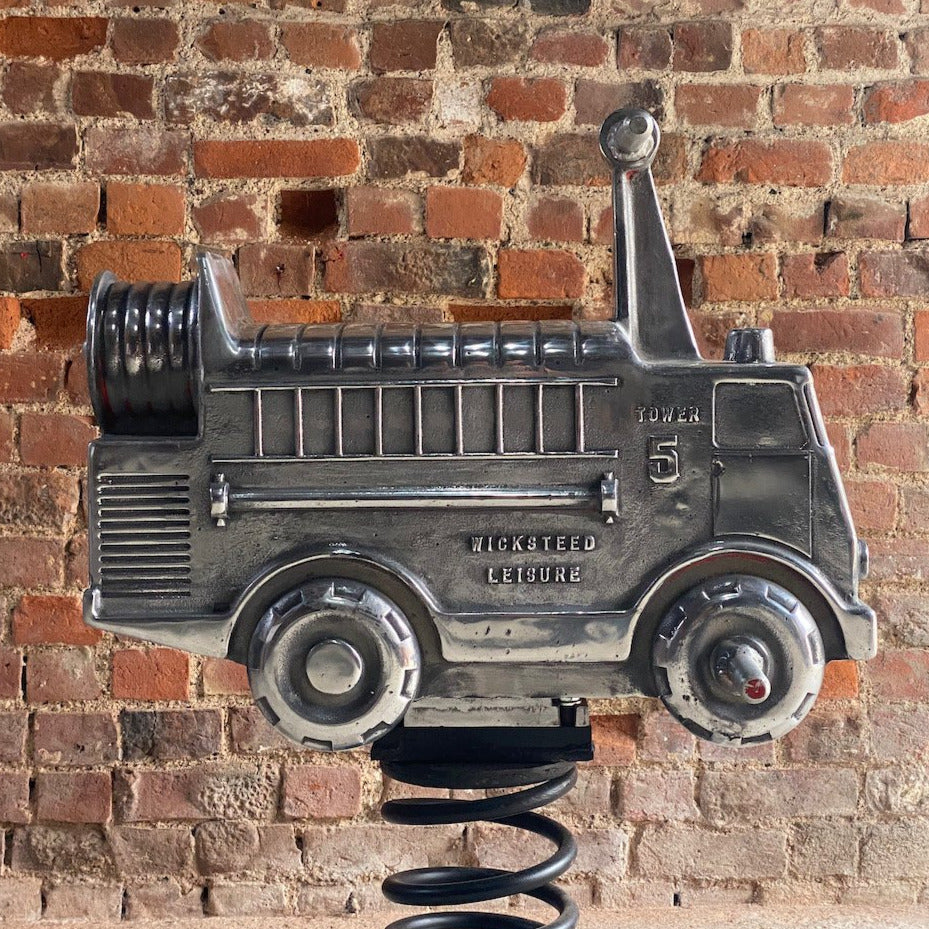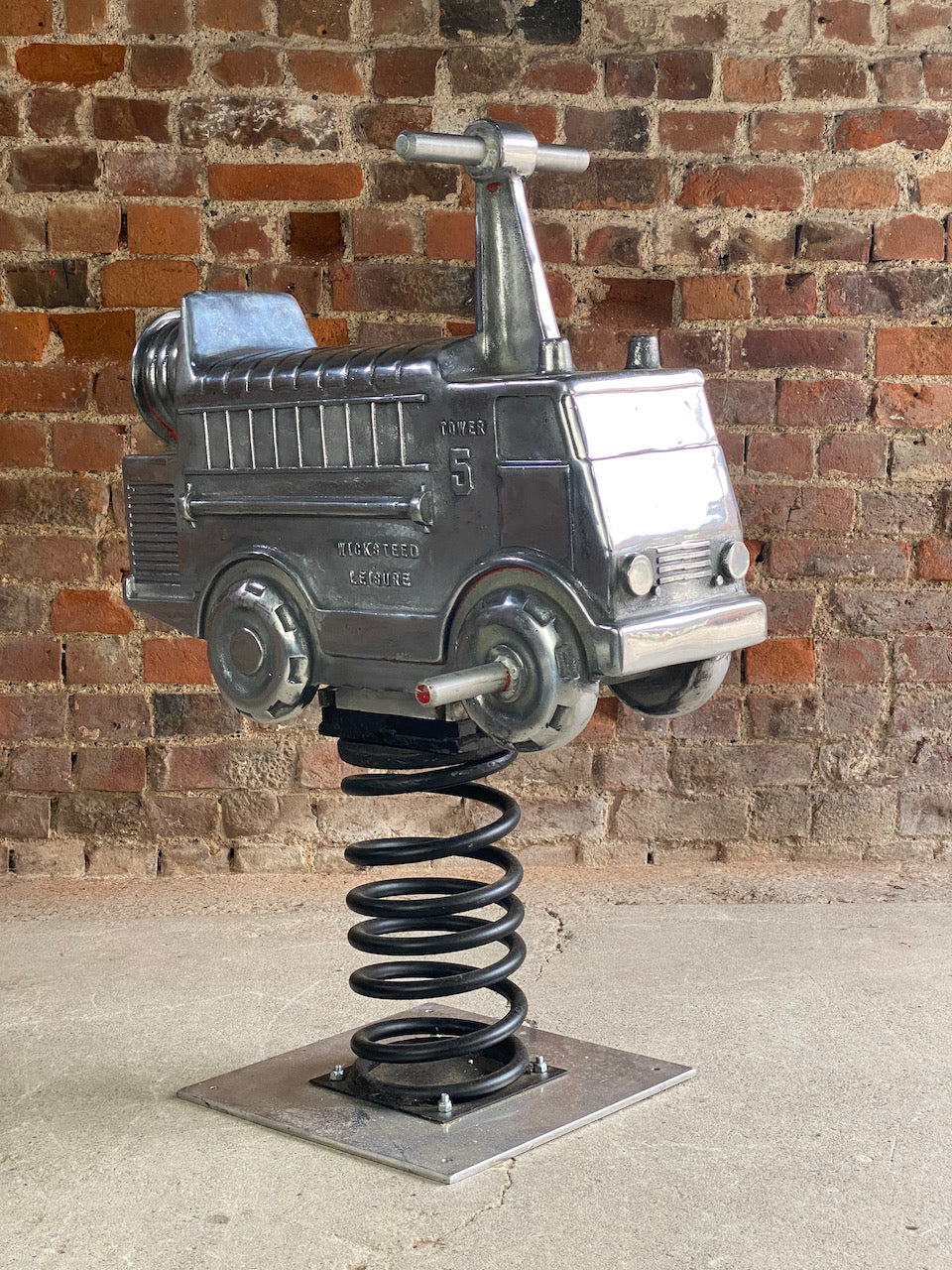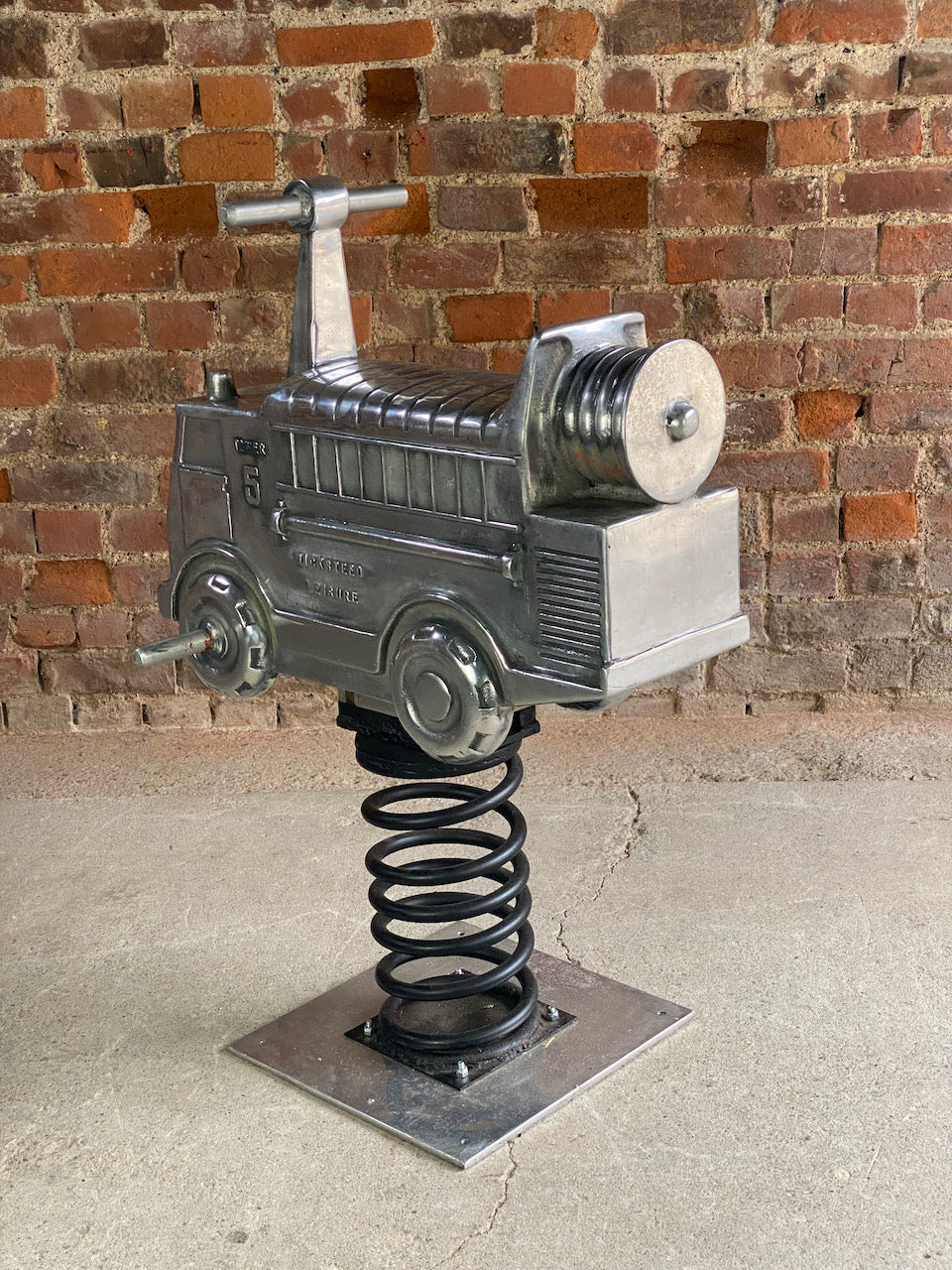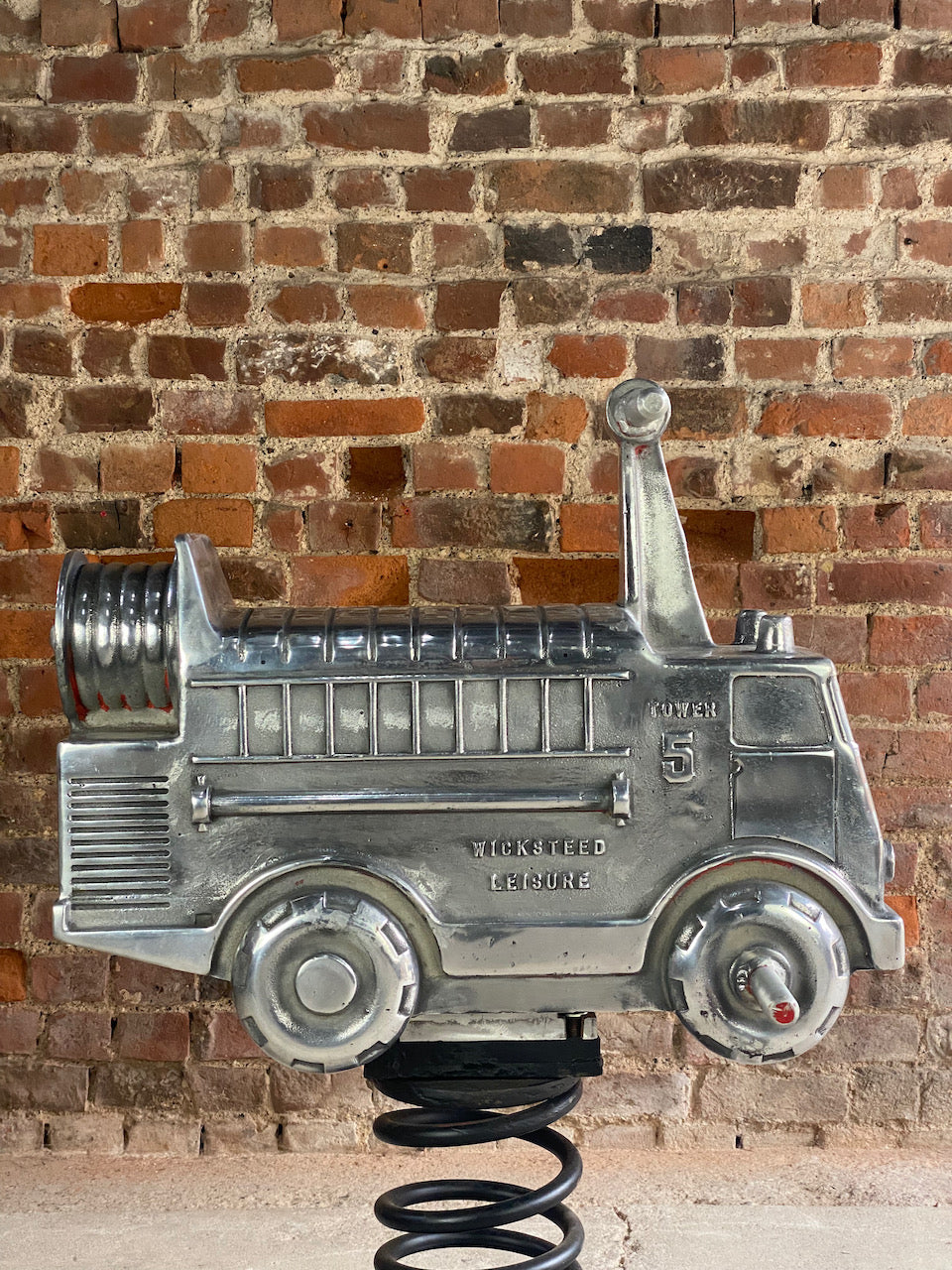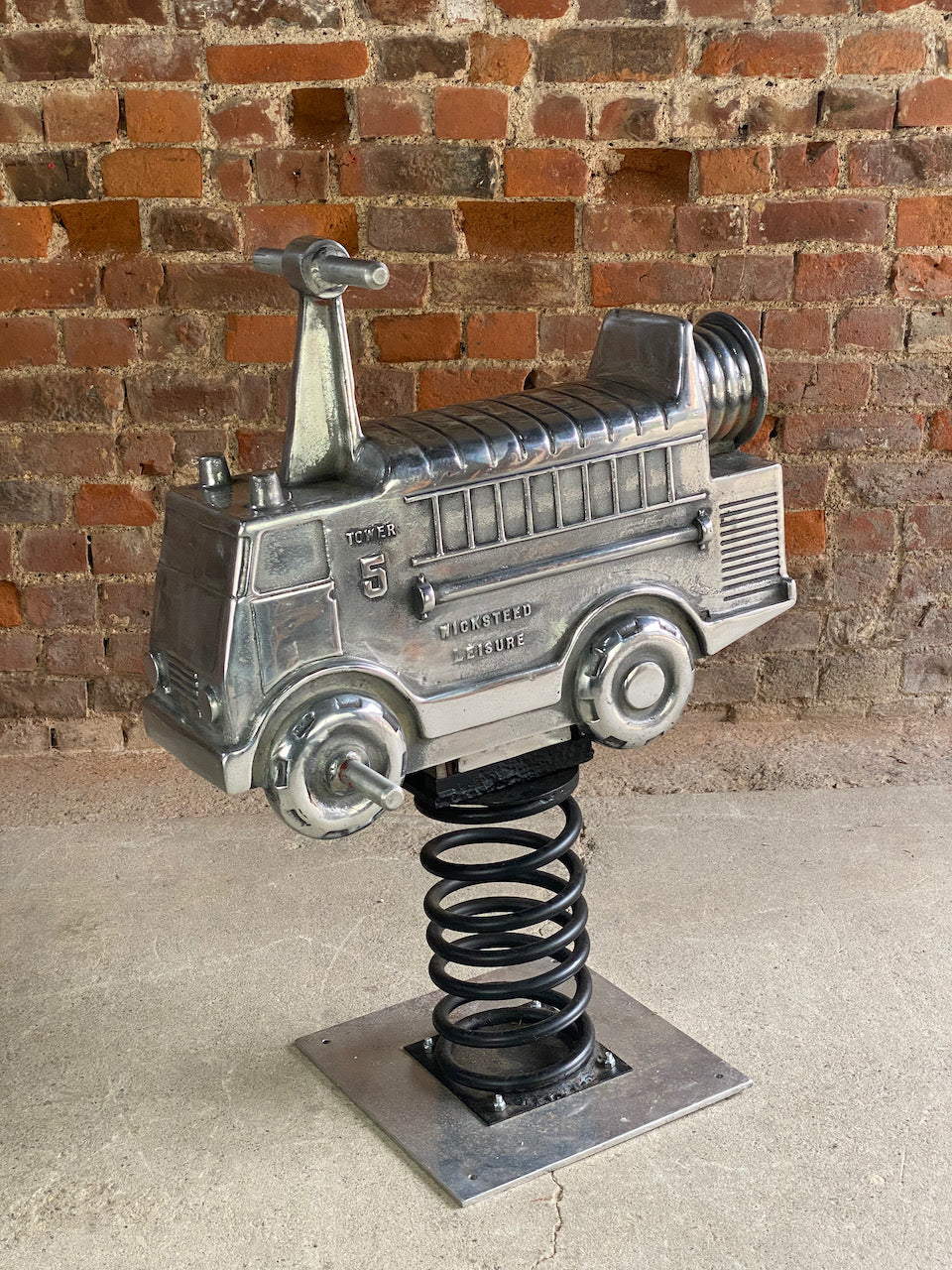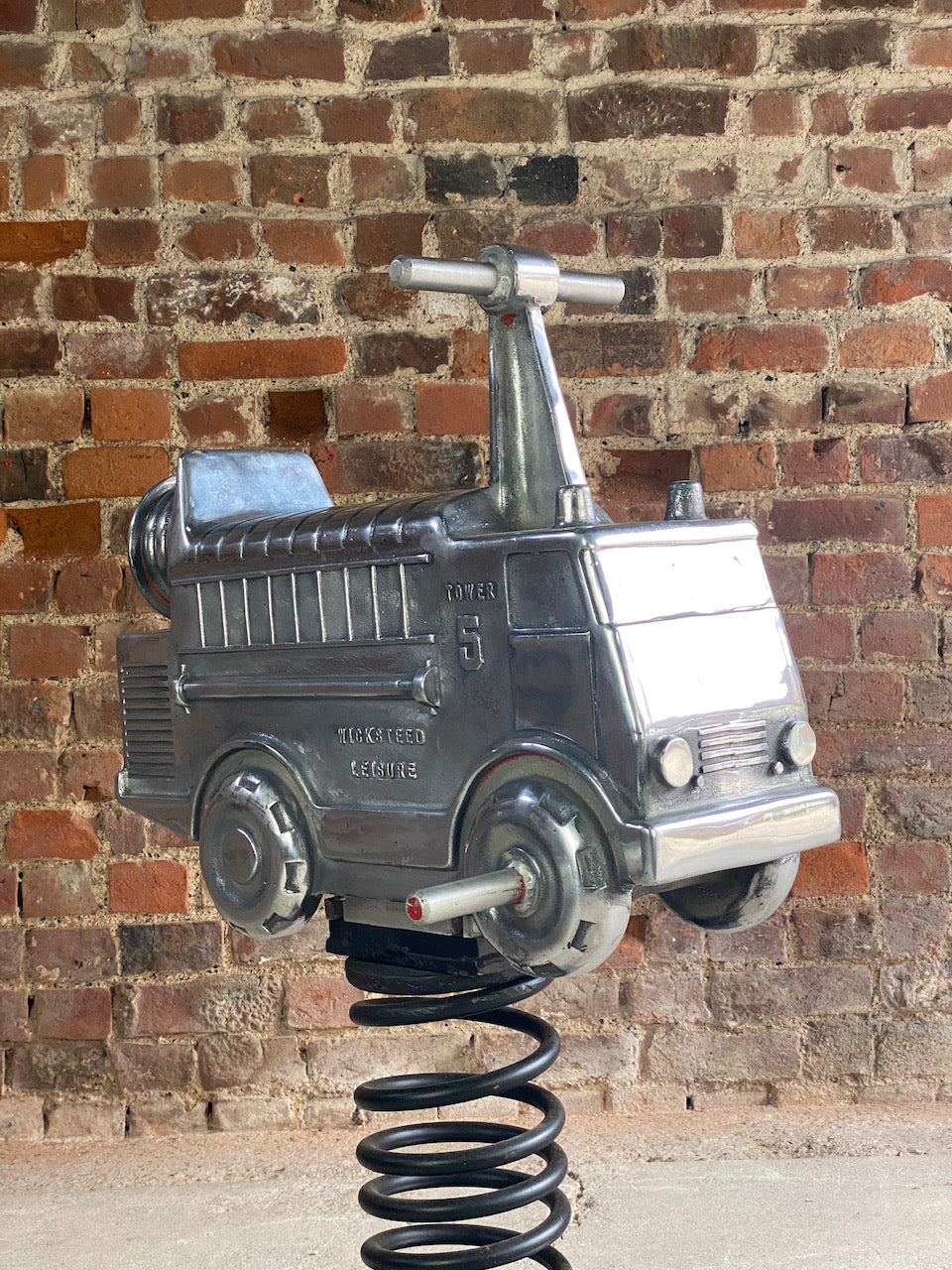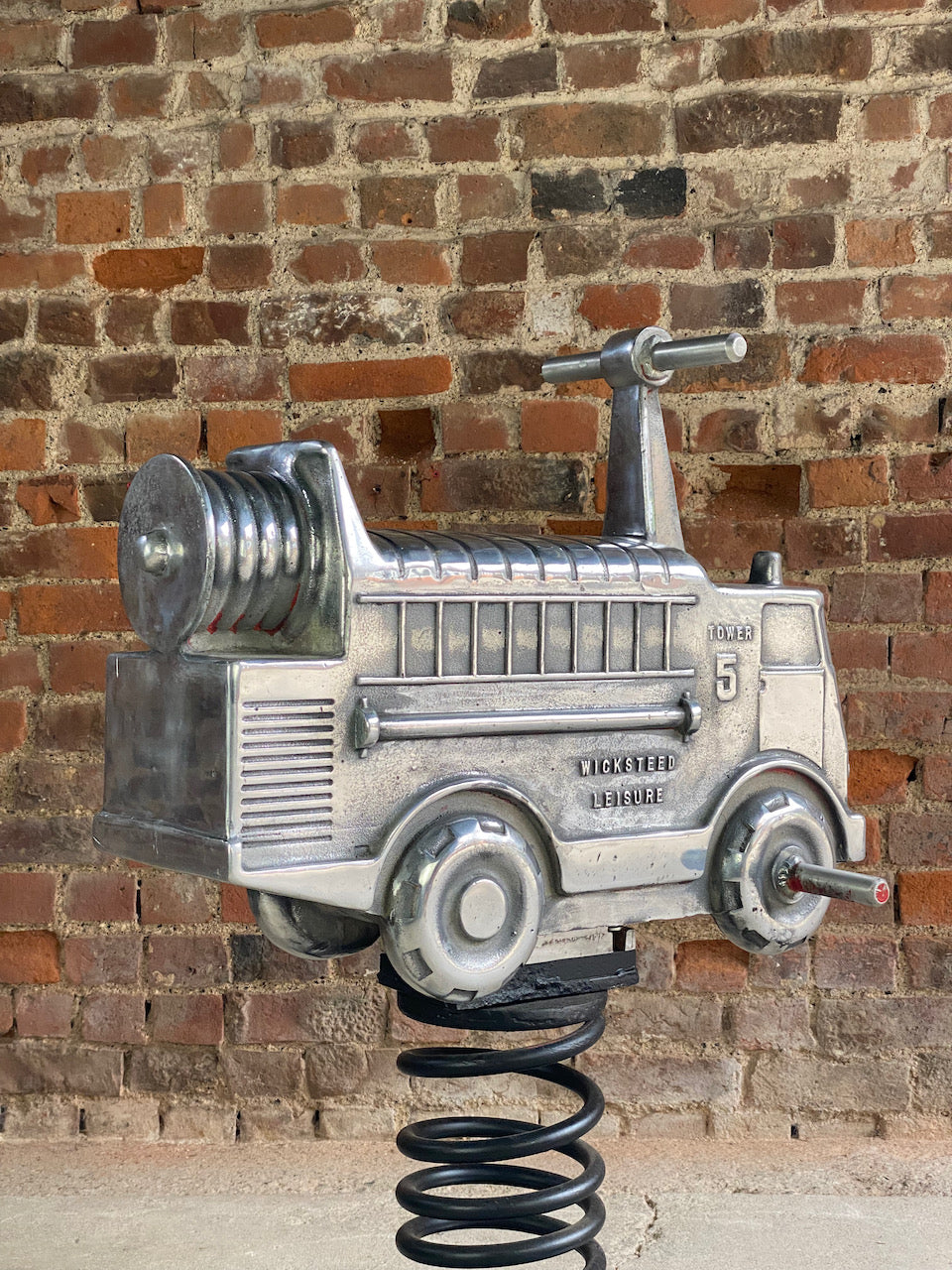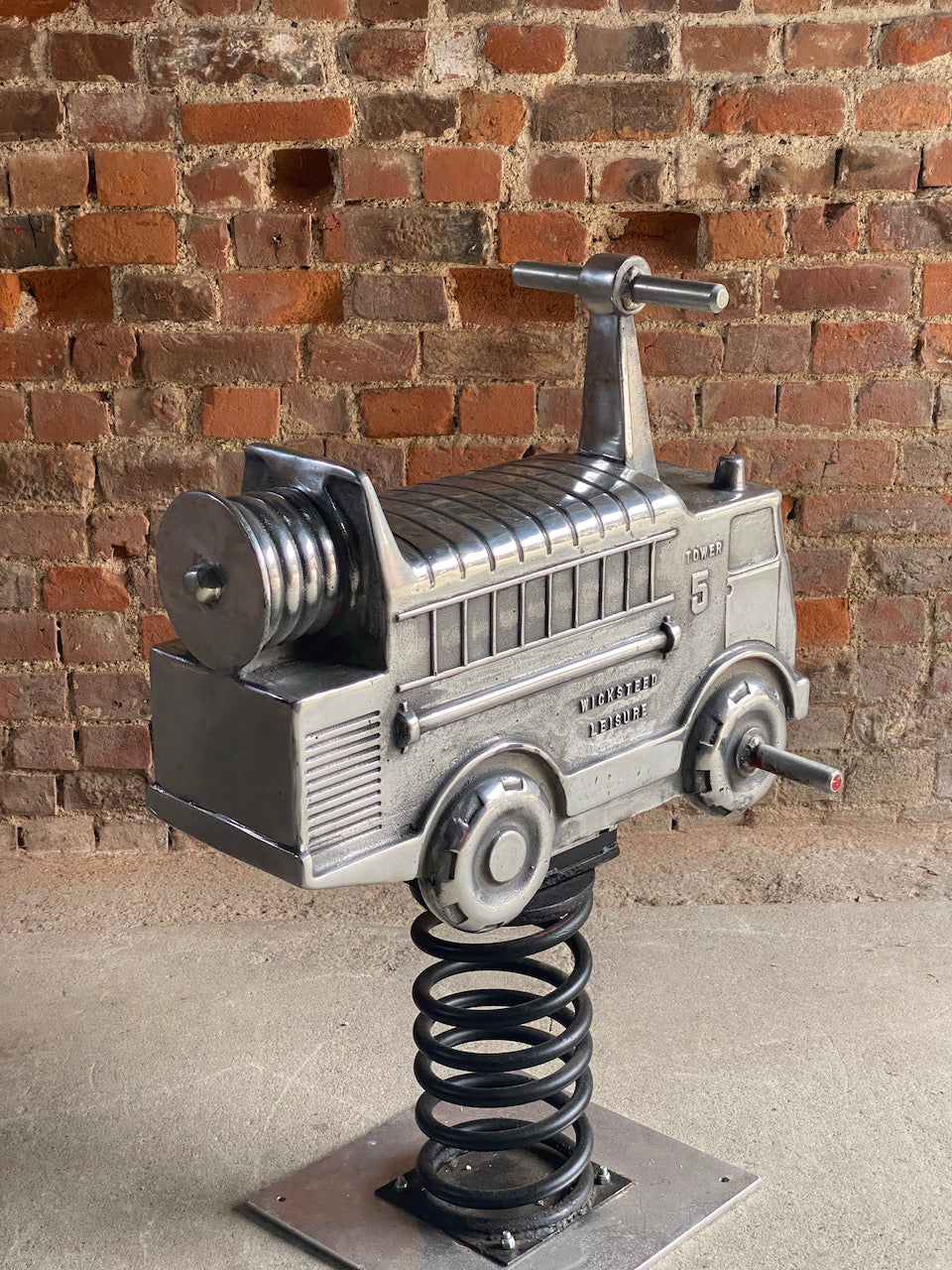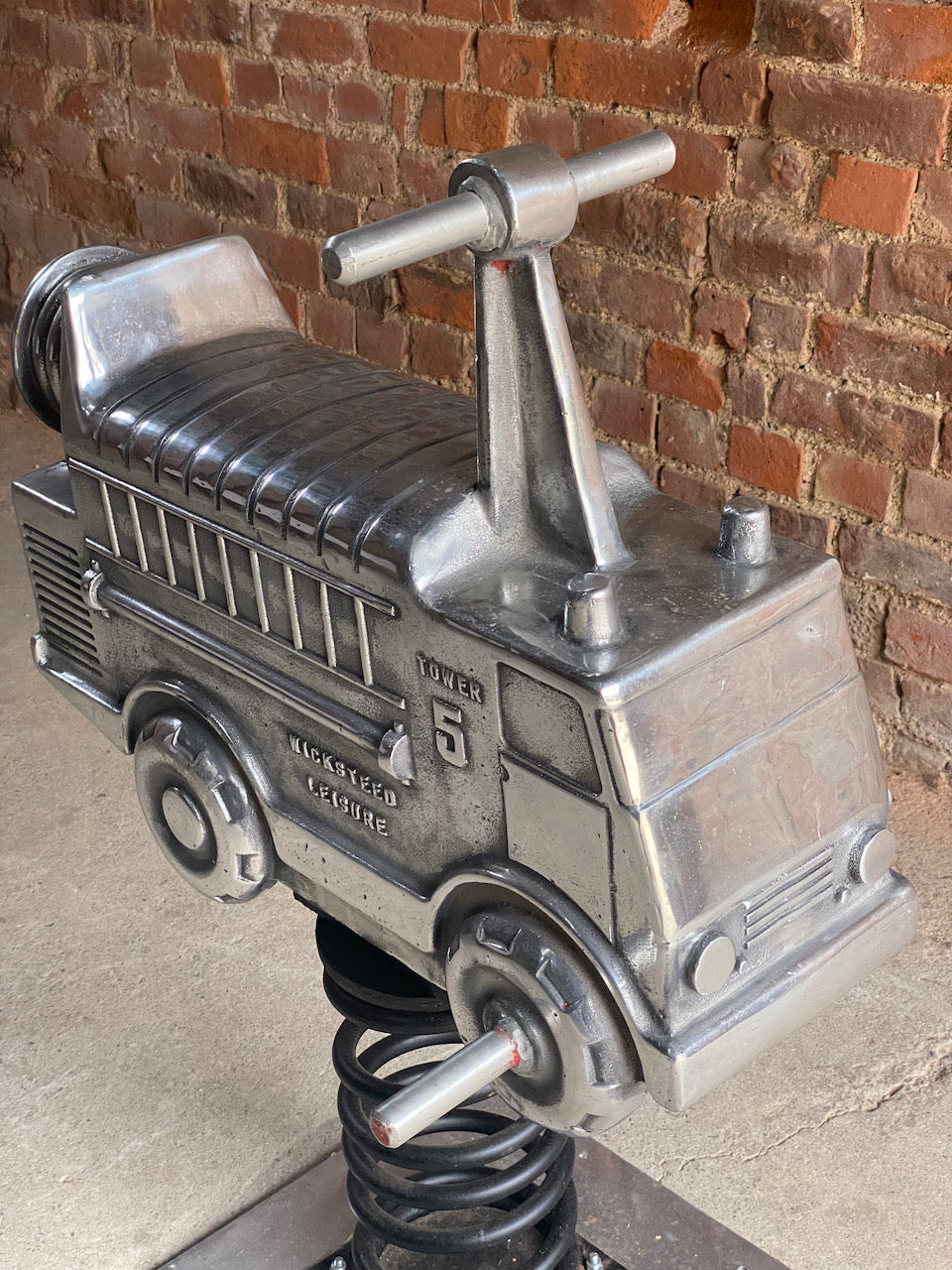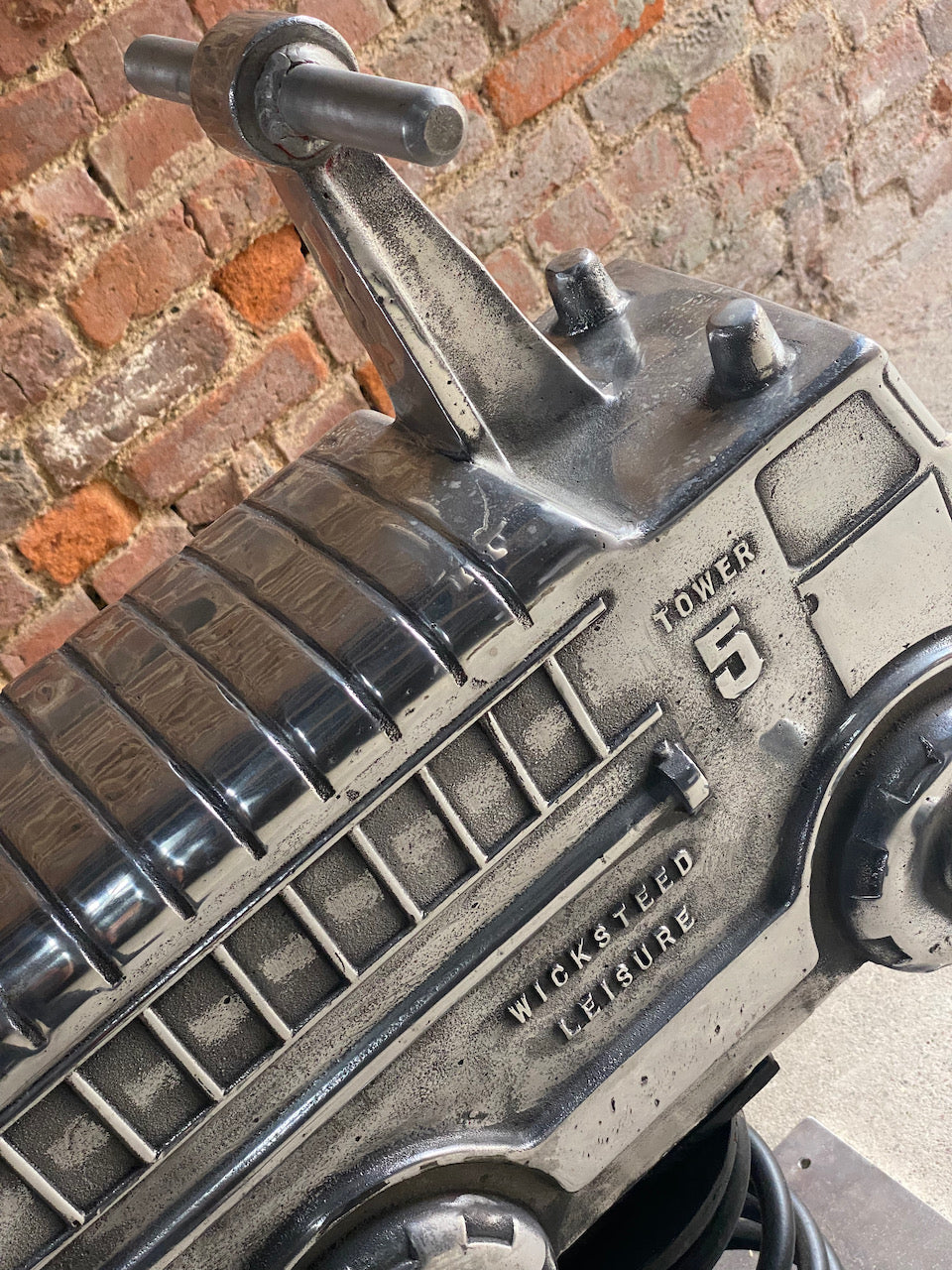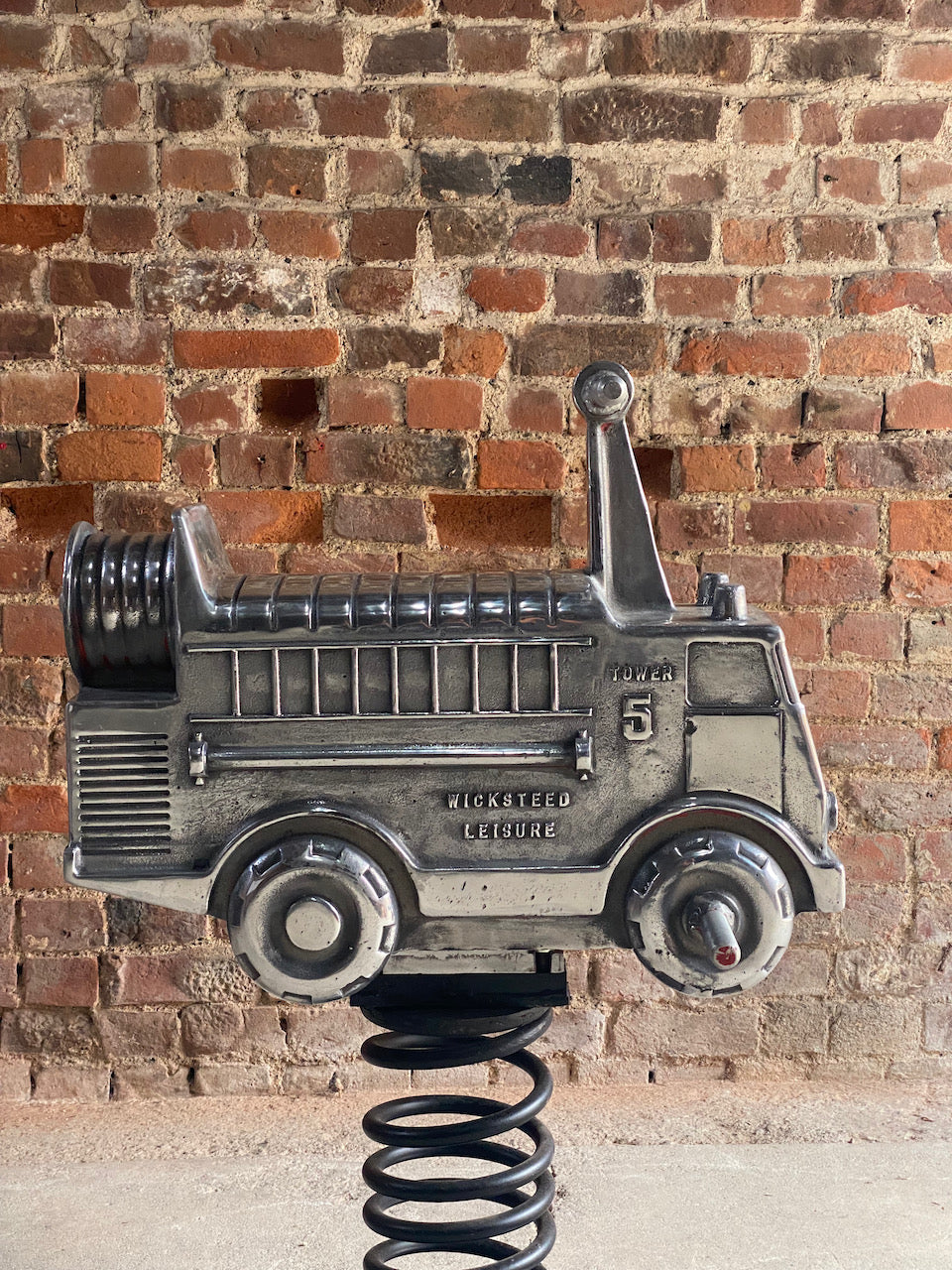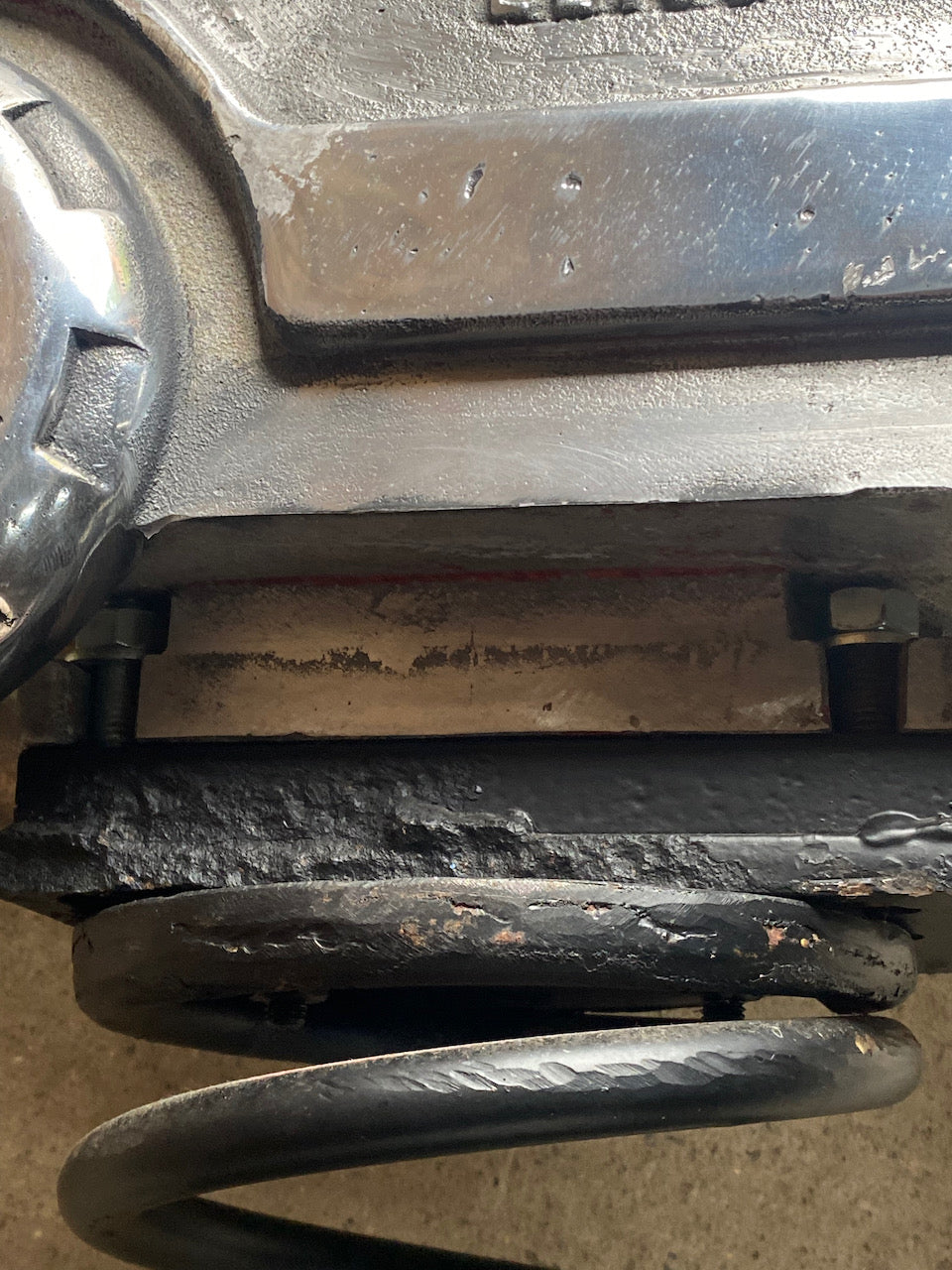 Wicksteed Fire Engine Child's Fairground Rocker Circa 1950
SOLD
Wicksteed Fire Engine Child's Fairground Rocker Circa 1950

Magnificent mid twentieth century Wicksteed Fire Engine Child's Spring Rocker, England circa 1950, the fire engine brandishing the Wicksteed Leisure / Tower 5 name to the sides, with raised twin handle bars, wide seat to the truck roof and foot peg rests to the base, four wheels, headlamps, sirens, ladders and a large circular hose to the rear, raised on a solid iron coil spring secured on square steel plate that can be riveted to the floor, the fire engine can easily be removed from the sprung base to leave just the fire truck to use as a piece of art,  a wonderful piece of fairground nostalgia the has been fully restored, the Fire Engine made from solid aluminium has been burnished back to remove all of the old paint leaving a very cool industrial chromed effect, extremely rare, reserve now.

About: Wicksteed is a playground equipment manufacturer since 1918, with over 100 years of playground equipment history, no other playground company knows more about outdoor children's equipment than Wicksteed, all Wicksteed products are UK manufactured and made  at their Kettering headquarters in England.
EarlyTwentieth Century
British Made
Wicksteed
Fairground Rocker
Fire Engine
Spring Loaded
Material: Aluminium
Polished Chrome Finish
Theme: Fire Engine
Age: Circa 1950
Practical & Beautiful
Investment

This piece is offered in excellent condition, wonderful patina.

Dimensions on Spring:
Length: 27"/ 69cm
Width: 19" / 49cm
Height: 36" / 92cm
Floor to seat: 30" / 75cm

Dimensions truck only:
Length: 27"/ 69cm
Width: 19" / 49cm
Height: 21.6" / 55cm

Free delivery is offered to England & Wales only when buyer pays full asking price, next day delivery is not possible due to the size of the piece, please allow between 7-14 days delivery